Get ready for summer vacation, or keep crafting while you're away with my favorite fun ideas!
Whether they're for a journey or a staycation, I love making summer vacation DIY projects! Customizing clothing, accessories, and travel items for yourself and others is a great way to stay organized, too! I've gathered some of my best summer crafts that you can make ahead of time, or even while you travel!
Want to save this project? Enter your email below and we'll send the project straight to your inbox.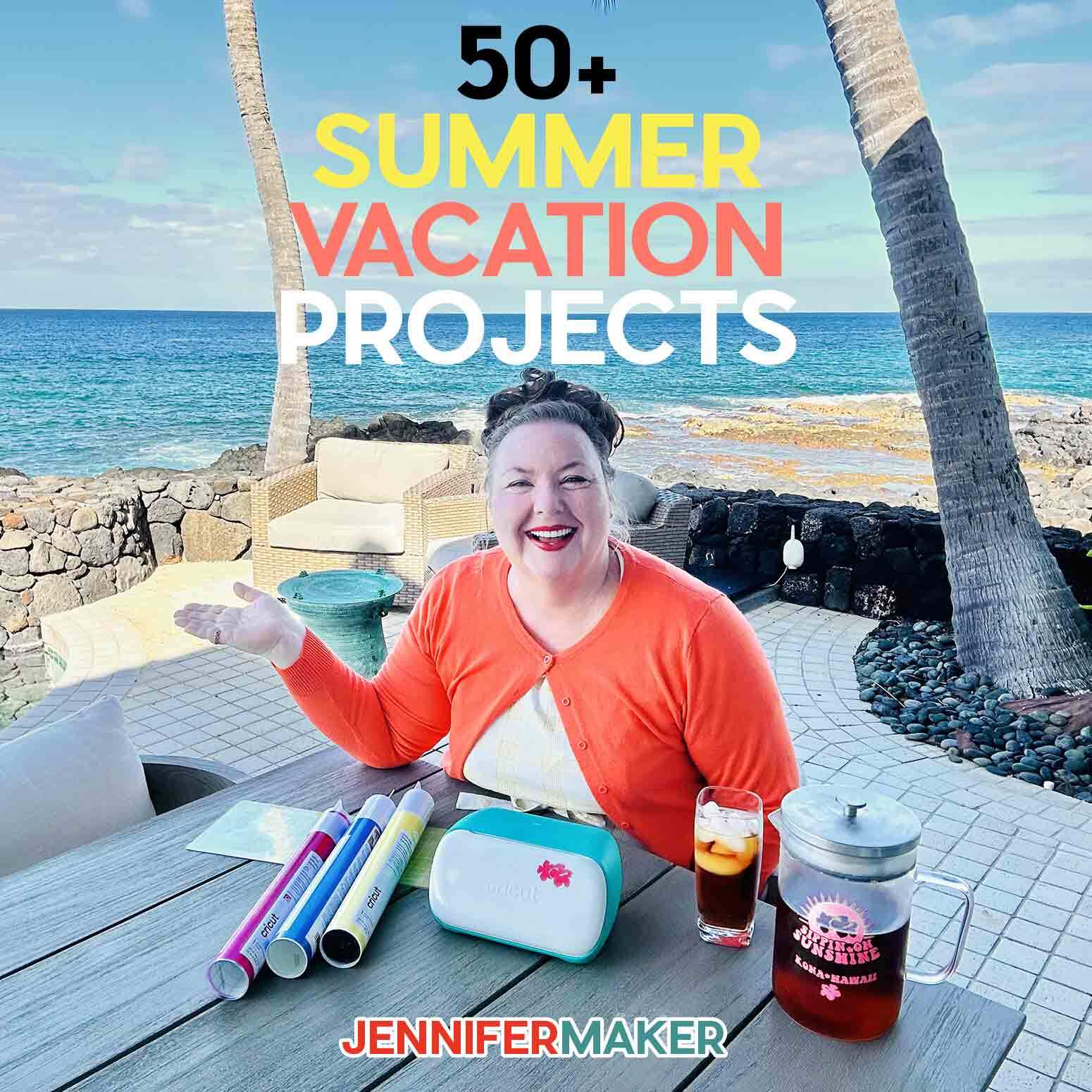 This is a Cricut Mystery Box project — it uses all the same vinyls that you could have gotten in the "World of Enchantment" mystery box that came out in April 2023. While this mystery box is no longer available for sale, you can still purchase the individual vinyls, which are all links below in my material list. Learn more about Cricut Mystery Boxes and their contents in my Cricut Mystery Box Guide.
Ready for some amazing summer vacation DIY projects? This post contains some affiliate links for your convenience (which means if you make a purchase after clicking a link I will earn a small commission but it won't cost you a penny more)! Read my full disclosure policy.
I just got back from an AH-mazing vacation that I'd been looking forward to for a while! We visited many beautiful places around Hawaii, which is now one of my favorite places ever! I'm so grateful for the experience and would love to share some of the highlights with you!
As usual, I prepared for the trip by making things! I made special luggage tags and some themed clothing for Greg and myself. We really love getting into vacation mode together, especially since we celebrated our 15th anniversary on the trip! Many of you have sent us well wishes for the milestone and we appreciate all the nice thoughts!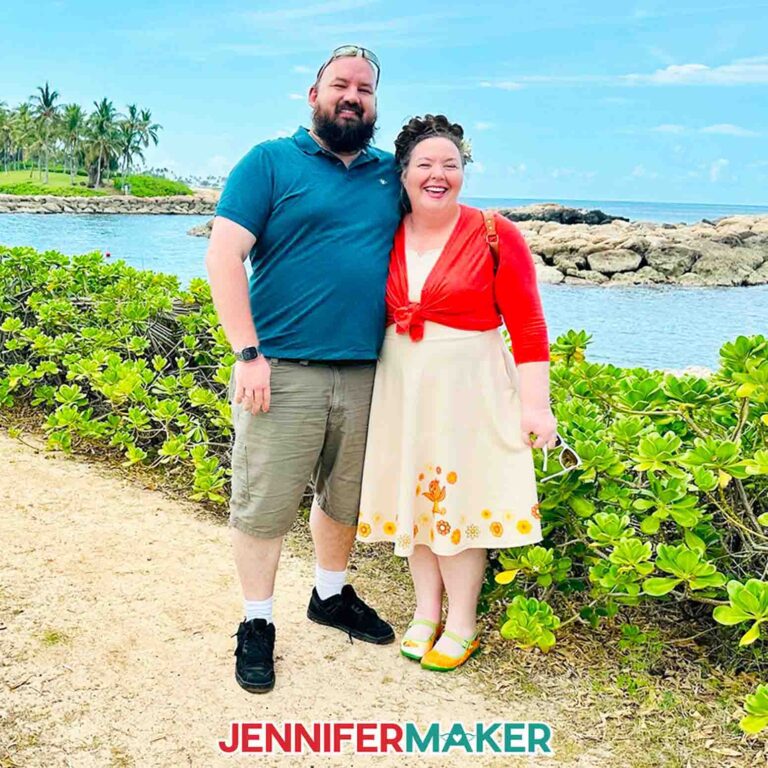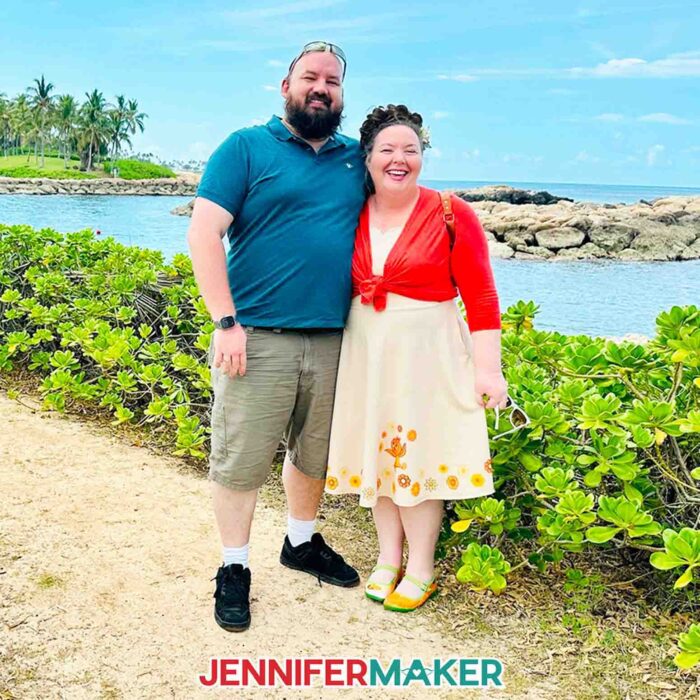 I used vintage-style polyester dresses as the bases for my Dole Whip and Orange Bird dresses. It took some time to print and place the designs, but was a lot faster than sewing dresses with themed fabric. I'm so excited make more sublimation dresses, it's a really fun activity!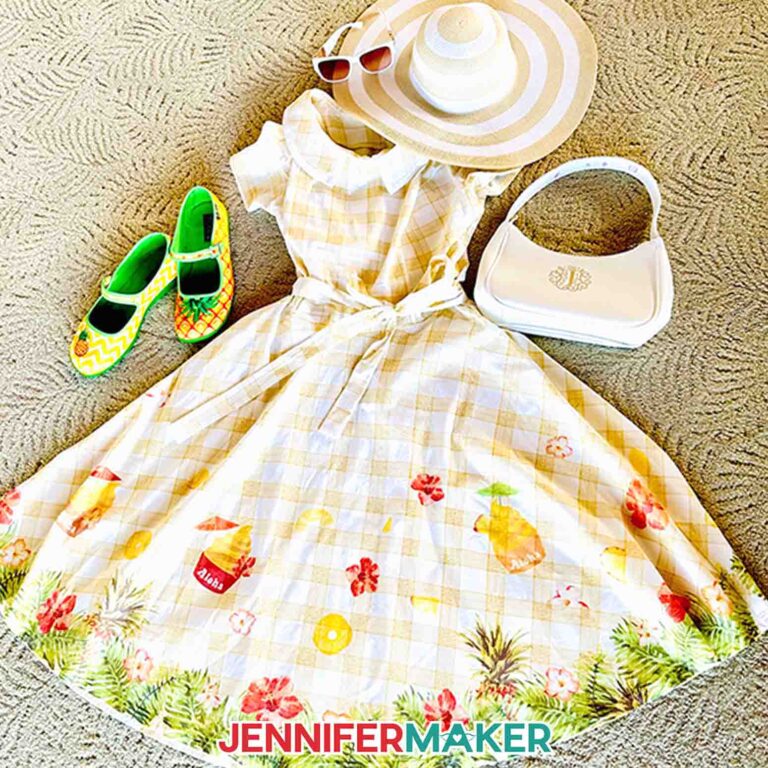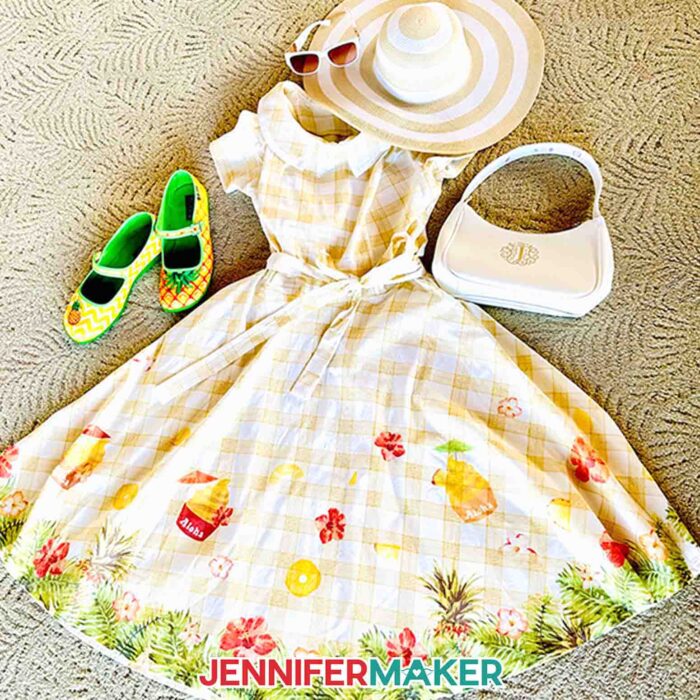 And it was super comfy to wear since the sublimation designs didn't change the texture of the fabric!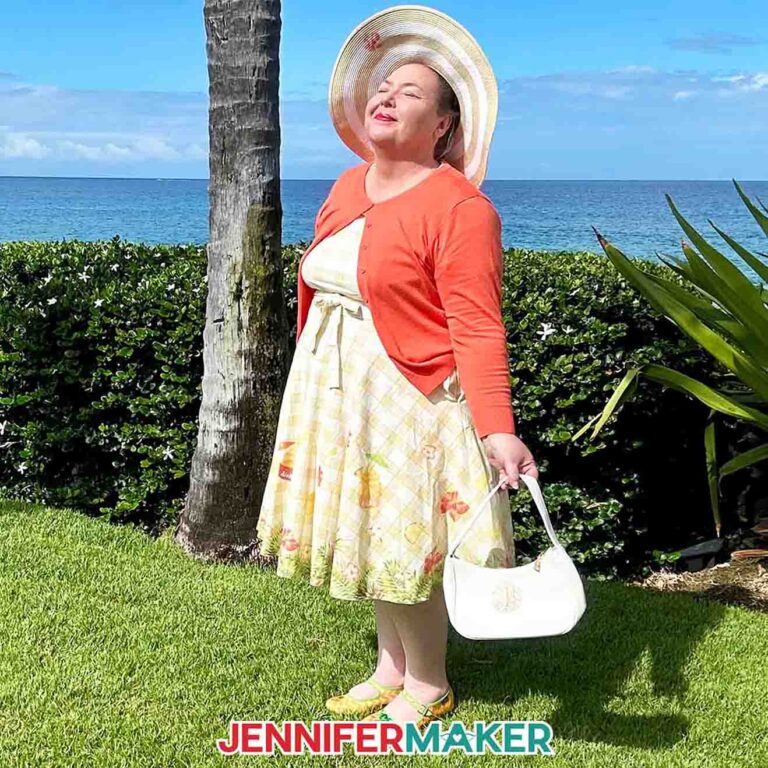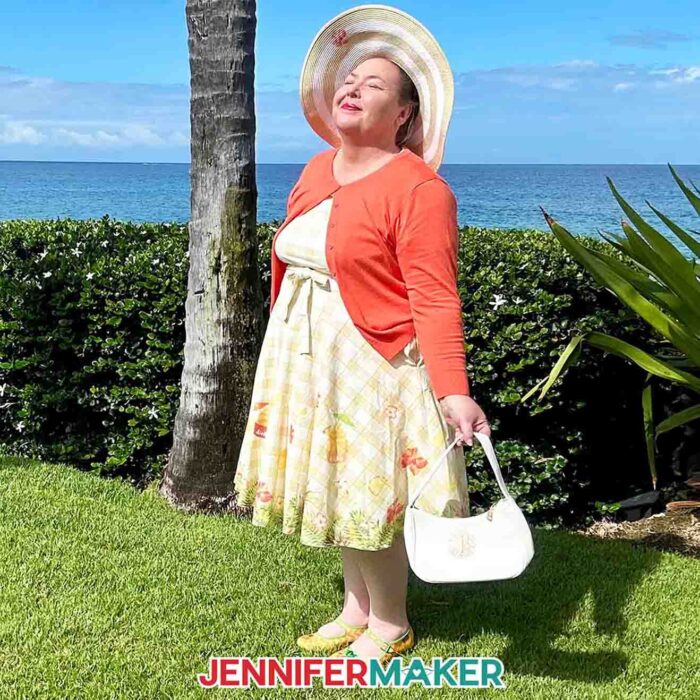 Also, I knew I'd have the urge to craft and customize on the trip, so I packed my Cricut Joy and a handful of supplies and materials. Some of my best ideas happen when I get to relax, is it the same for you?
We decided to pay our respects at the Pearl Harbor memorial, so I added some simple color-changing hearts to a polka dot dress that morning.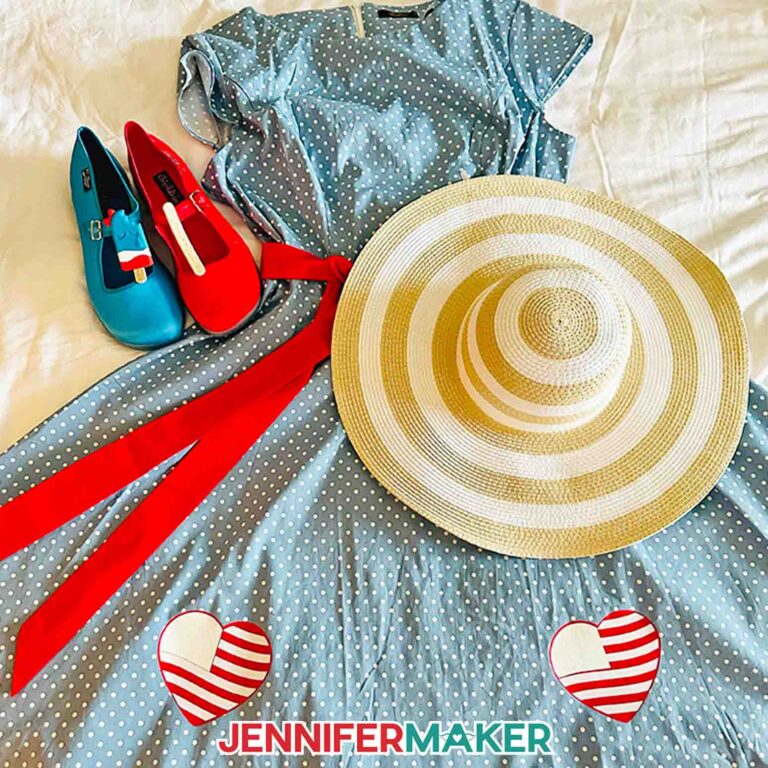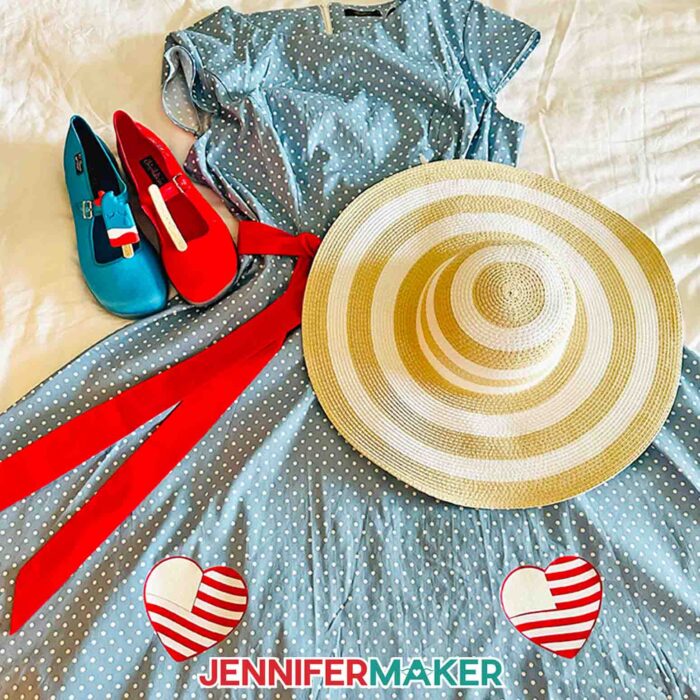 In the sun, the blue showed up to create the stars and stripes design. I feel very fortunate that we were able to visit and remember those lost and who served.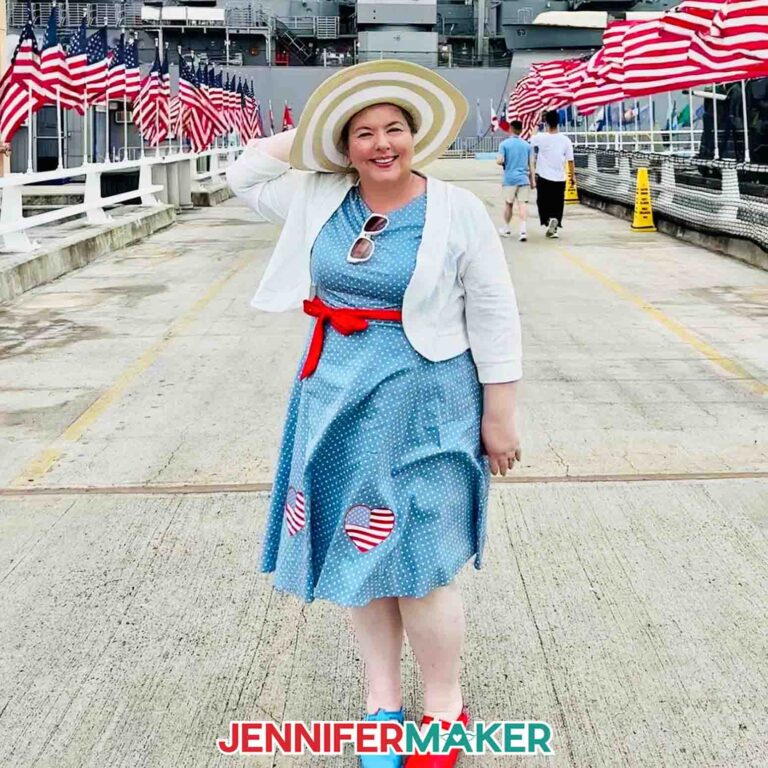 Later, I was so happy to share the beautiful view from my vacation "craft table" with many of you on Facebook Live and decorate a sun tea jar in Kona. I edited the free file right in Cricut Design Space, so I was able to add the location and create a vacation souvenir! And I had so much fun with you! The file and font are in my free resource library, so you can make your own custom craft projects, too!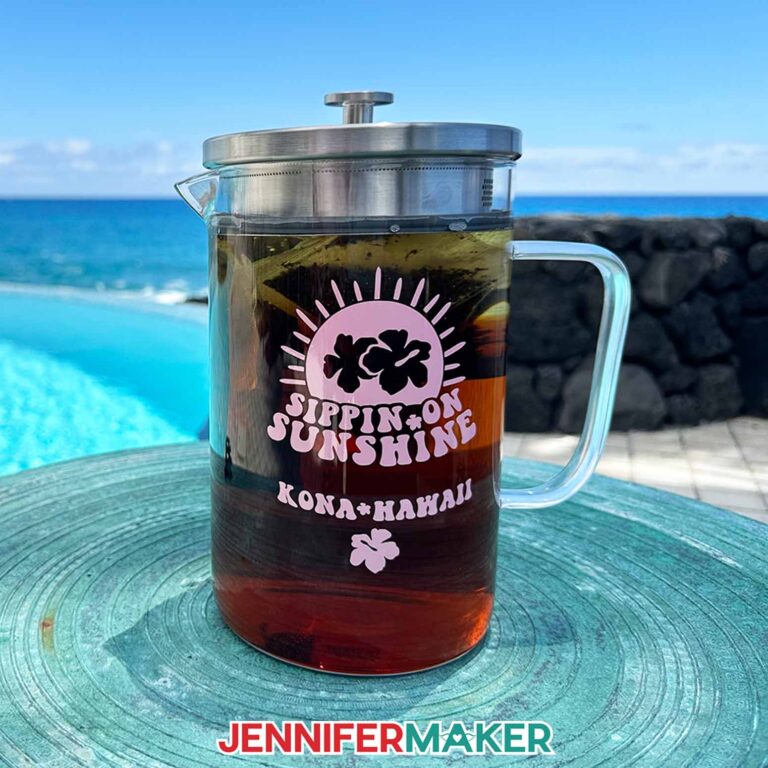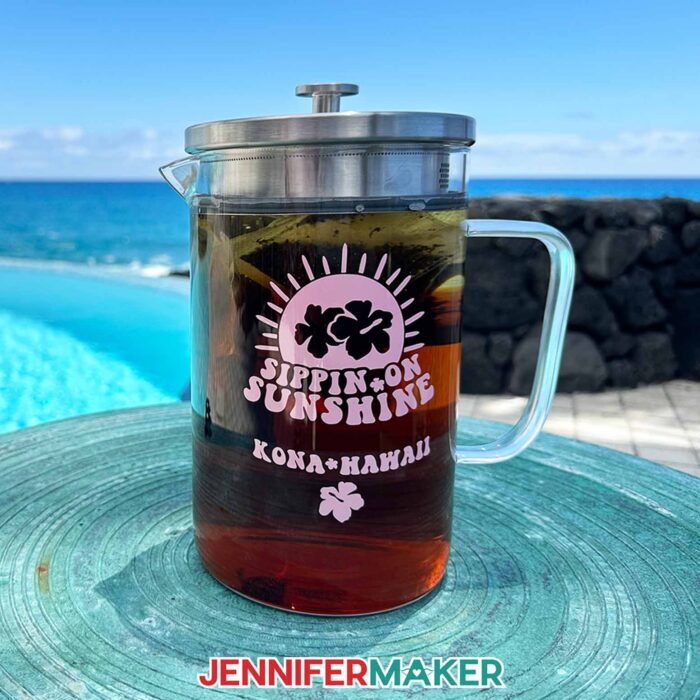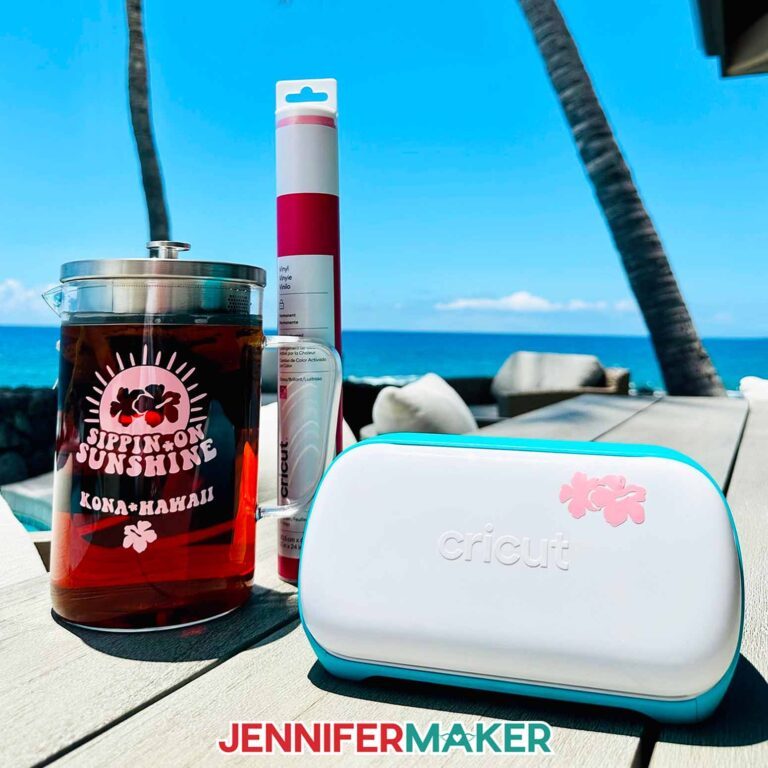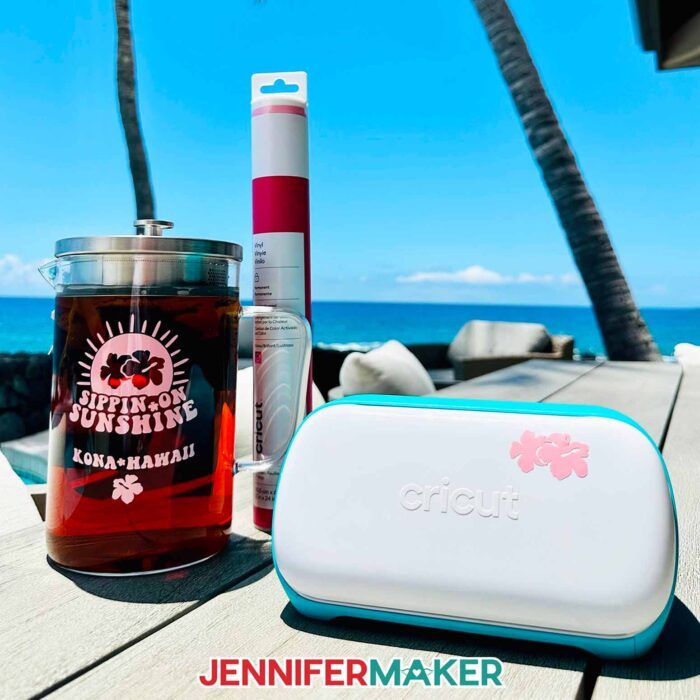 It was an easy peasy little project but I love it so much! And the temperature-activated vinyl I tried is so cool! When it's cooler than 88℉ (31℃) it's dark magenta like the color on the roll in this photo. When it gets hotter than that, it turns light pink like you can see on the jar and my Joy! What a fun project.
It was a fabulous vacation full of wonderful experiences and memories. I am so fortunate to do what I love and appreciate your support, which made this vacation a reality!
Are you ready for a vacation? I hope you get to take one to your favorite place, no matter where it is! Check out some of my favorite summer vacation DIY projects below the tutorial to help you get ready!
Materials to Make A Sippin' On Sunshine Sun Tea Glass Jar
And here are some bonus links for the other projects I made!
Missed the World of Enchantment Mystery Box? Not to worry, here is the full list of items!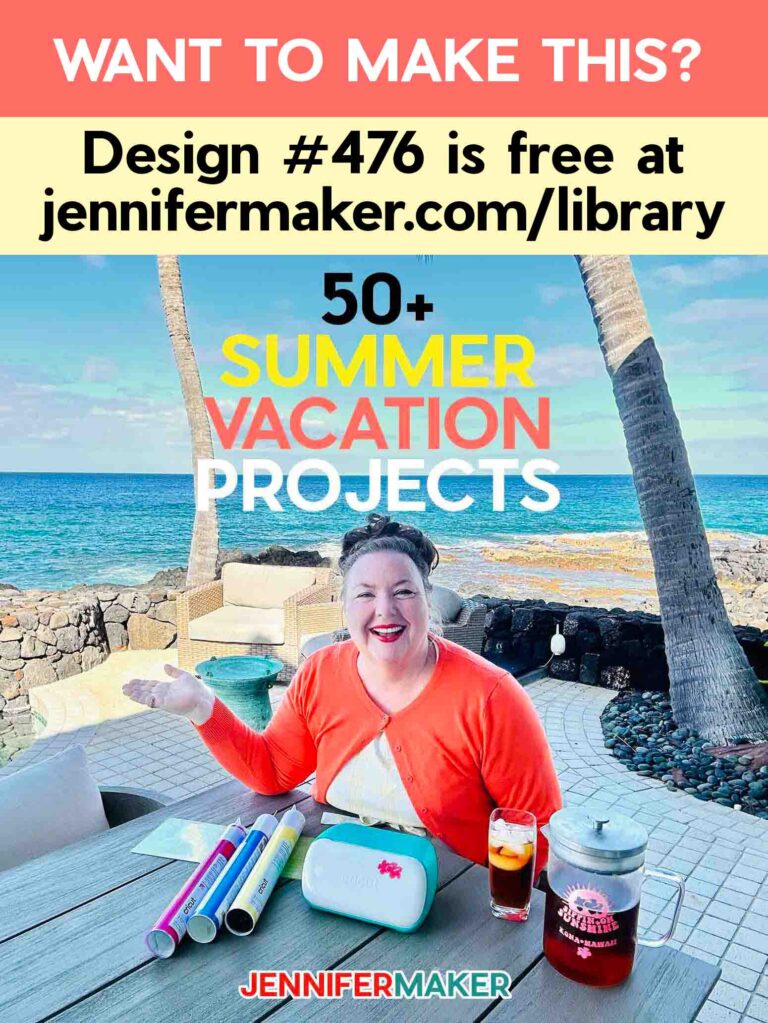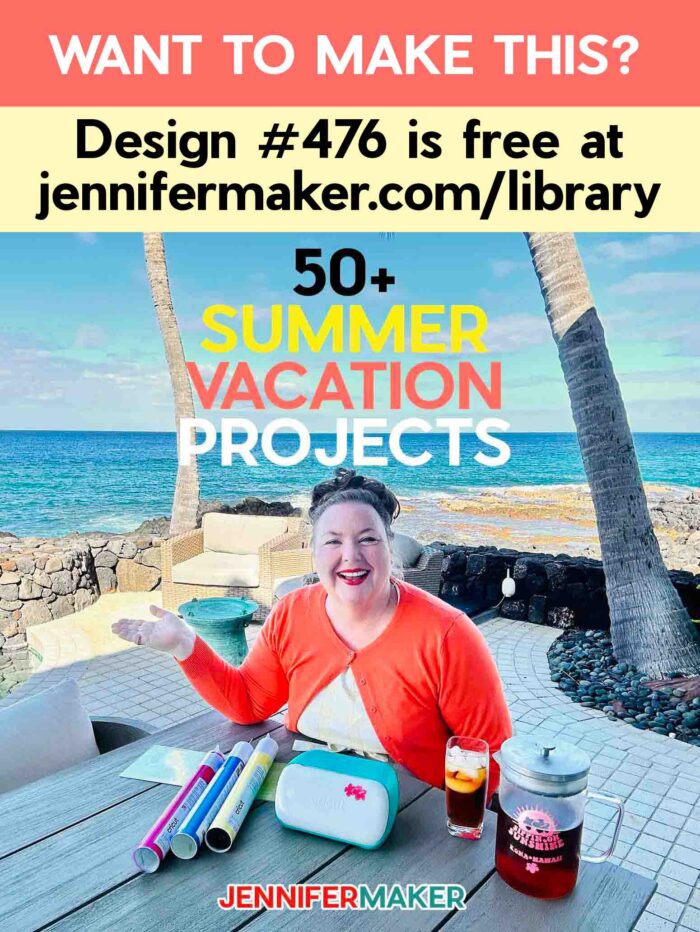 How to Make a Color-Changing Jar for Sun Tea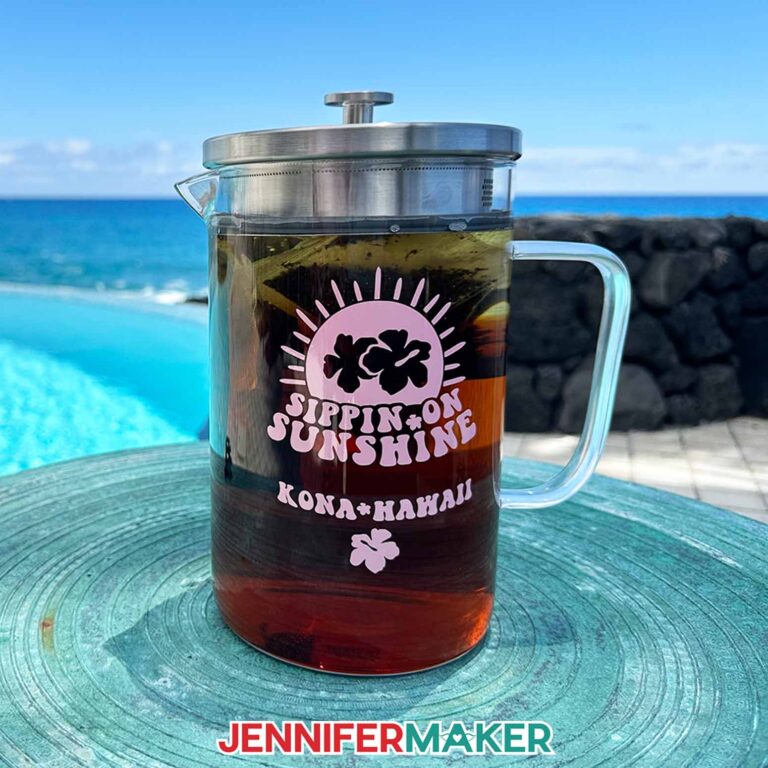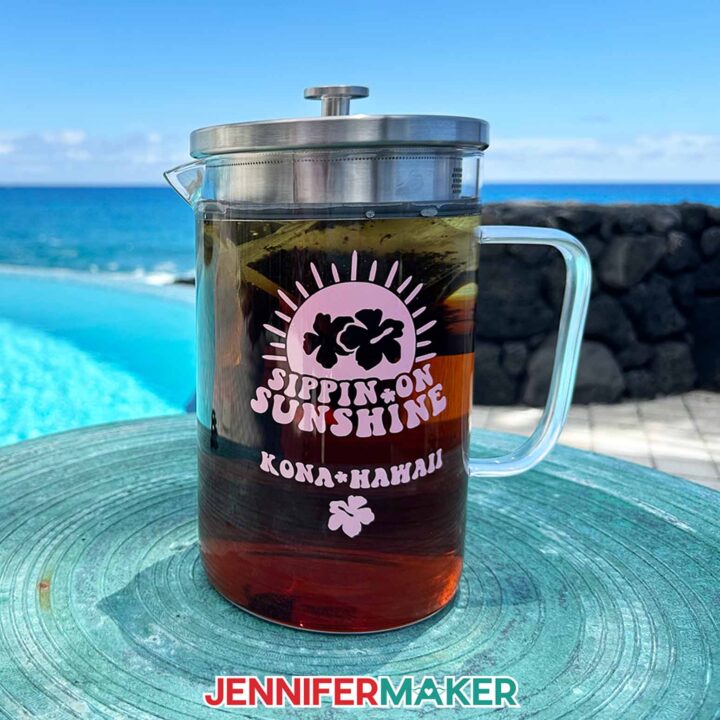 Summer Vacation DIY Project: Color-Changing Sun Tea Jar
Make a sun tea jar with a vinyl design that changes color in the sun!
Even More of My Favorite Summer Vacation DIY Projects
Answers to Your Questions About Summer Vacation DIY Projects
Q: How do the color-changing vinyls work?
A: There are two kinds to try! I used UV-reactive vinyl on a dress, and it worked really well, even in lightly filtered sunlight! And then I tried the temperature-reactive vinyl on a sun tea jar, which completely changed colors when the jar cooled or heated up! Both are prefect for the summer months and are a fun way to customize projects.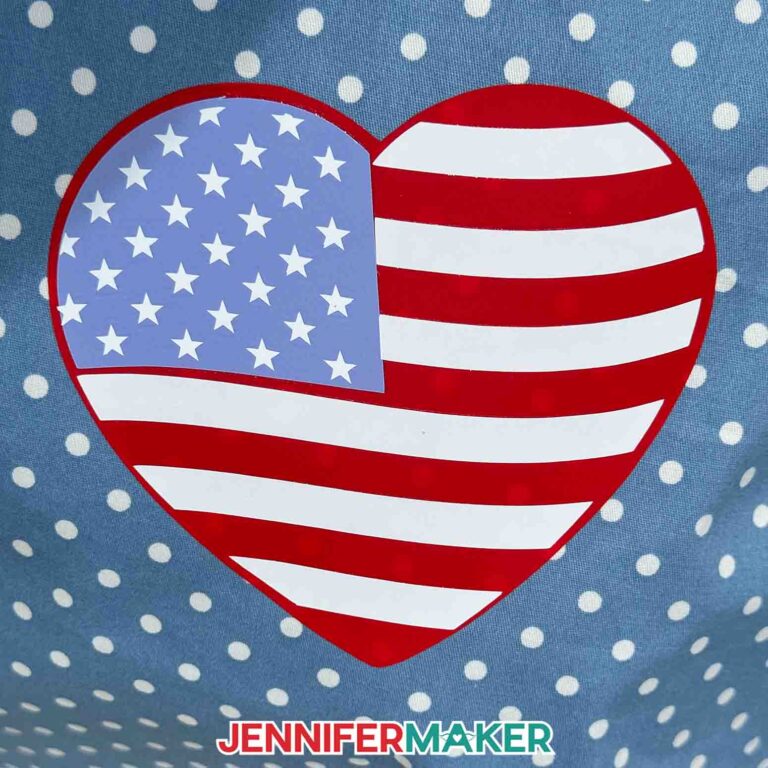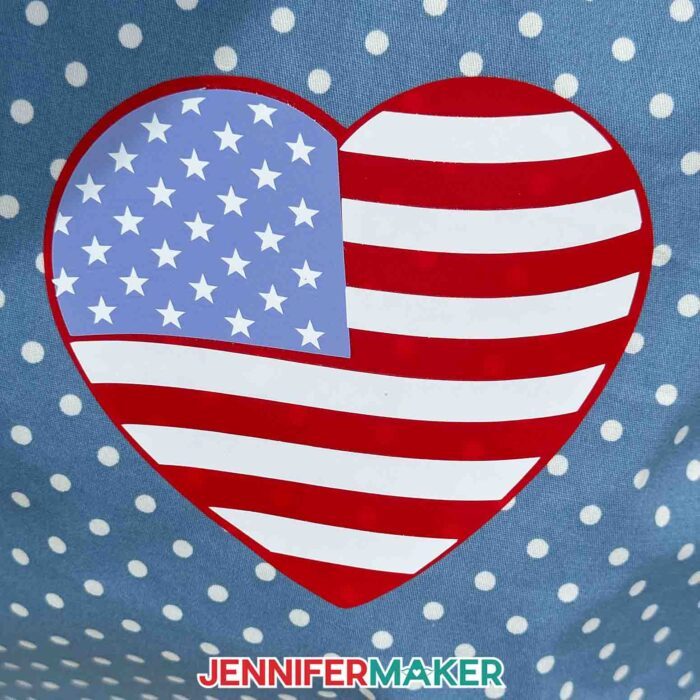 Q: Which font did you use in the Sippin on Sunshine SVG?
A: I used JM Groovy, which is available in my free resource library as Design #477. You can learn how to create your own fonts, too, in my Fonts Firsthand Workshop over summer break.
Q: Can I really create a custom dress for my vacation?
A: Yes! As long as you start with a mostly polyester dress in white or off-white, you can add sublimation designs to bring your dream dress to life! I can't wait to see your great ideas.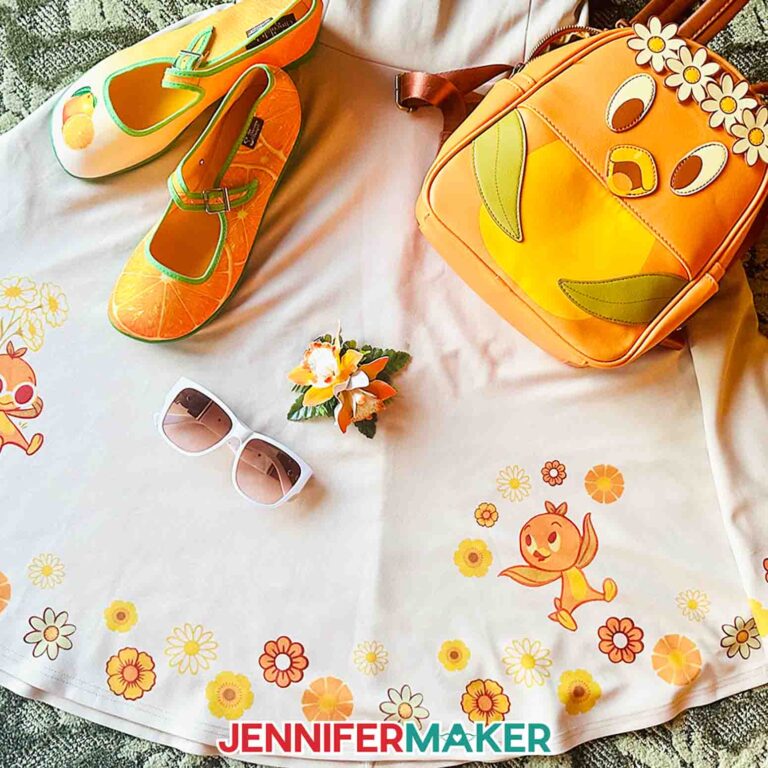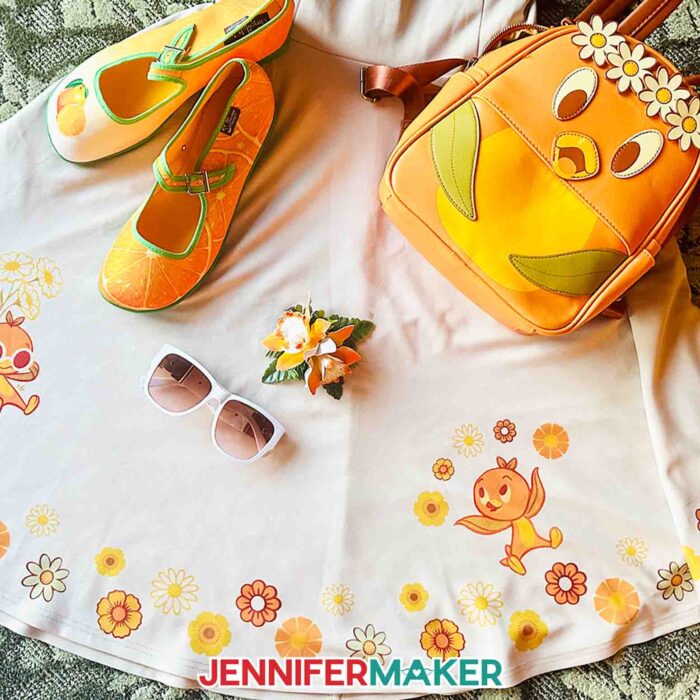 Q: What kind of summer vacation DIY projects are good for rainy days?
A: You can try any easy craft ideas you like to celebrate the summer holidays! If you need to keep the whole family entertained, even the big kids, try a big project like a paper flower wall. Especially if you're having a celebration! The colorful paper flowers are easy crafts, but making enough for a backdrop might take the entire family working a little bit at a time. Rainy or hot summer days are the perfect time to relax and make some beautiful paper crafts together!
Get my free SVG/DXF/PDF files for the "Sippin' on Sunshine" pitcher design!

Now, I'd love to see summer vacation DIY projects! If you make any of these easy summer crafts, please share a photo in our Facebook group, email it to me at [email protected], or tag me on social media with #jennifermaker. I'd love to see your creative ideas, art projects, and frugal fun for the warm weather
Love,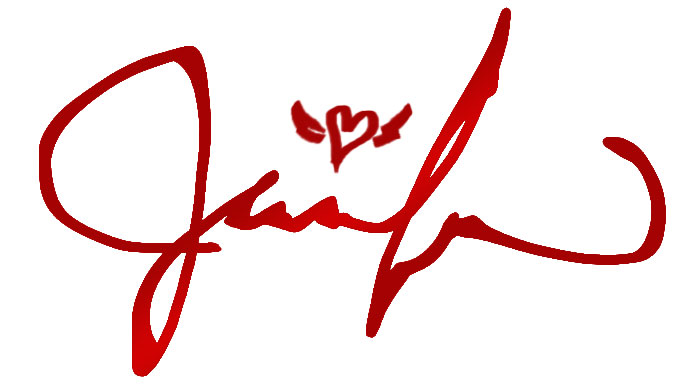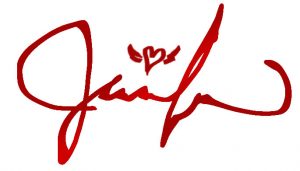 Want to remember this? Save the list of summer vacation DIY projects to your favorite Pinterest Board.