My 11-year-old son Alex asked for a "nerd shelf" back in the summer. A nerd shelf is, apparently, a shelf (or shelves) for storing all your nerdy collectibles and treasures. So I gave him an old and very small bookshelf of mine. It worked for a while, but he quickly grew out of it. So while he went to visit his Dad for the holidays, I came up with an idea for a new nerd shelf … one that fit right next to his computer in our dining room (I keep it there so he's nearby when he's using it). There's a corner right there, and I've seen cool bookshelves that fit into corners. And then I thought … what if it was themed to his interests? And that's when I came up with the idea of making an R2-D2 nerd shelf.
Some of the links below are affiliate links for your convenience. Read my full disclosure policy.
How We Made the R2-D2 Nerd Shelf
Four days before Christmas, we went to Lowe's and came home with a single 4′ x 8′ sheet of hardwood plywood. From this, and a spare 2×4, some wood screws, some paint, and a cool LED light rope, we made this R2-D2 nerd shelf. I designed it, Greg built it, and together we painted it. The whole thing cost under $100. We gave it to Alexander this morning for Christmas and he loves it.
Here are some in progress photos:

The base shelf.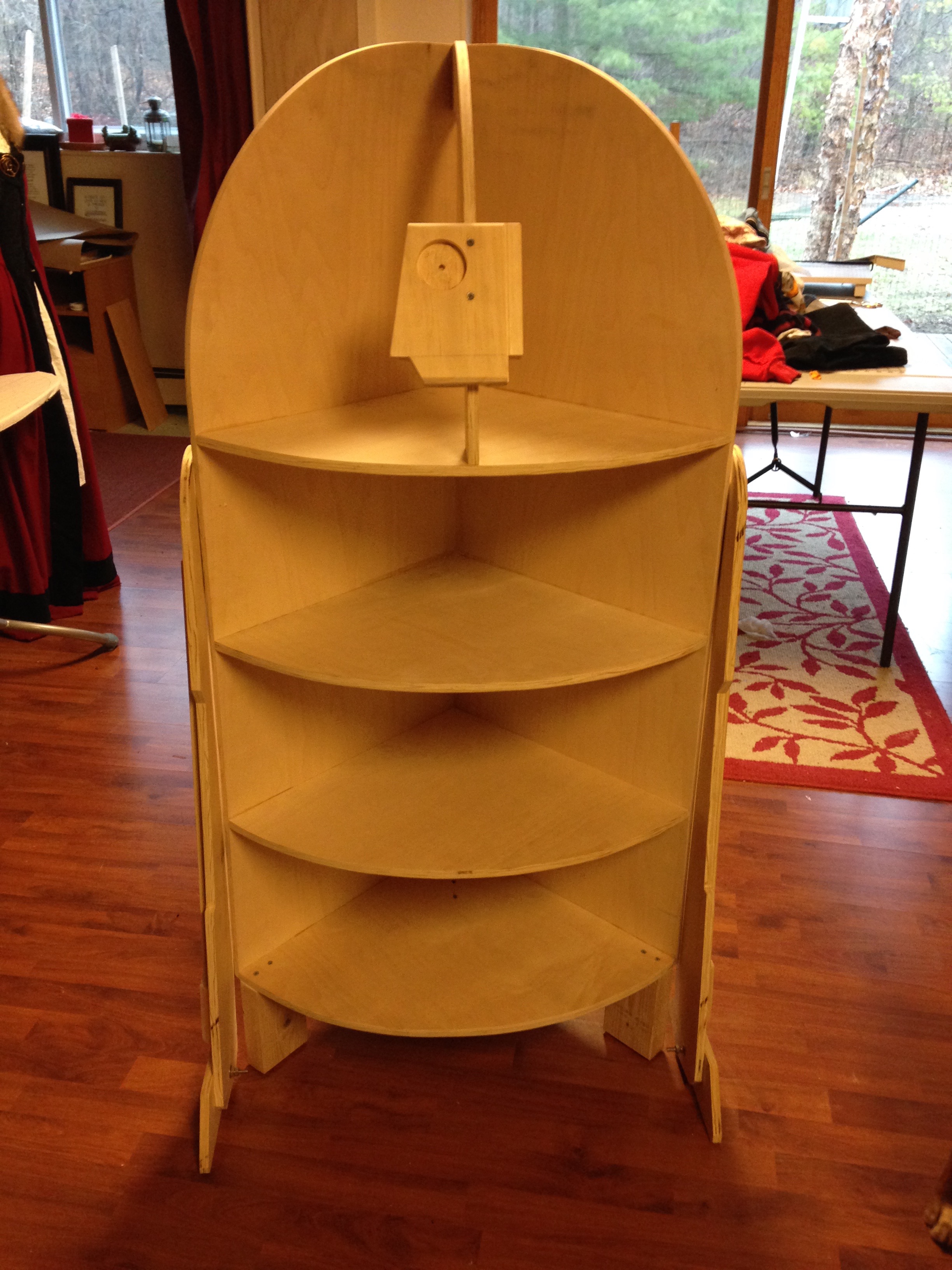 Front of the shelf with the panel put on, before we painted it all white.

Preparing to paint the silver on the "dome" area.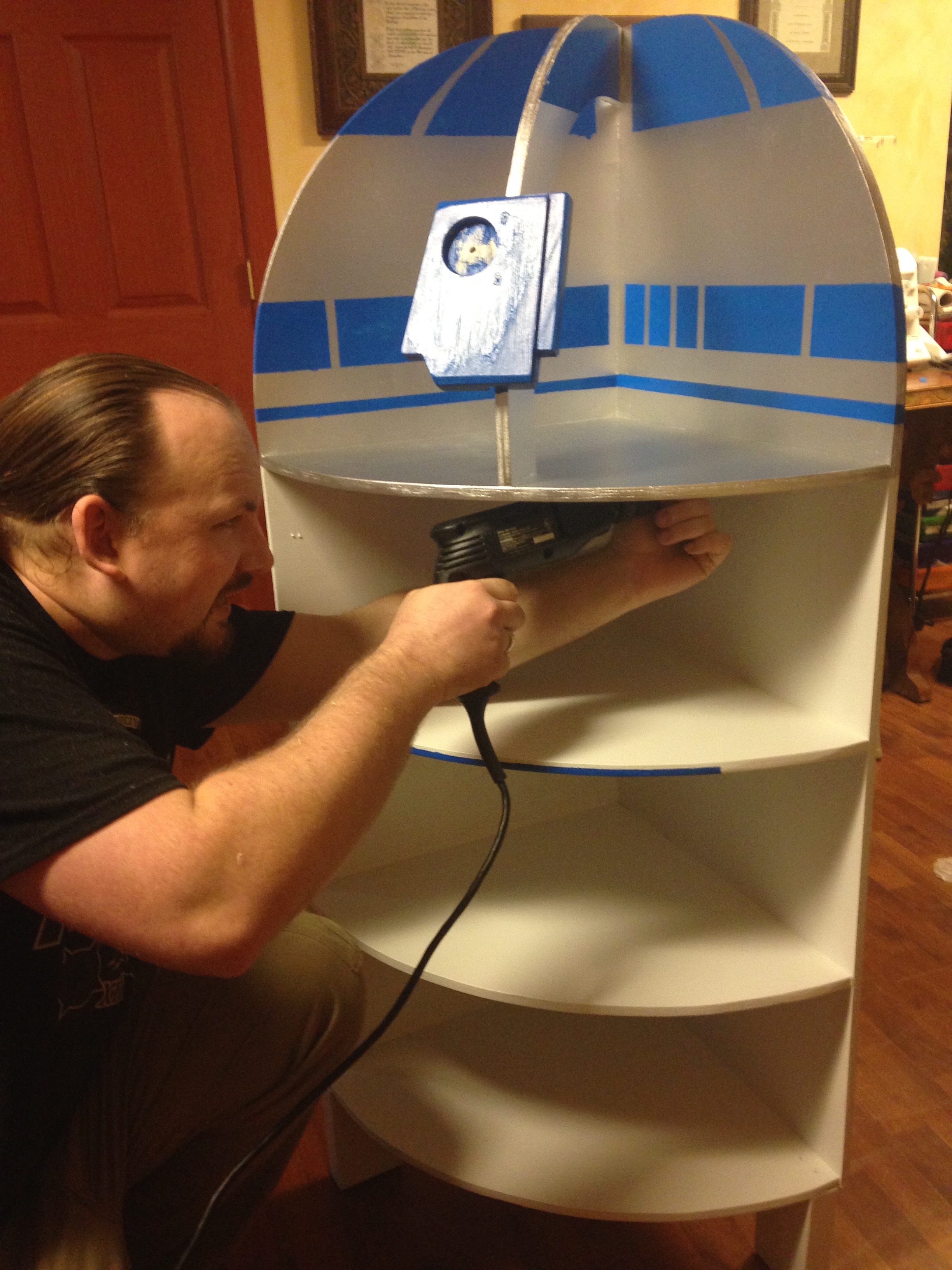 Drilling holes for the light rope to thread through.
If anyone wants the cutting plans for it, you can get them in my free resource library (get a password at the bottom of the page)! It's a custom design, but given that we did it right before Christmas, it's not terribly difficult to do either.
Here's a fun little video of us giving it to him, and all the light sequences we can do:

October 2016 Update: This shelf is the bomb. Every kid and Star Wars fan who comes to our house is amazed by it. We keep the LED lights on most of the time, and R2-D2 just sits in the corner, cheerful and content to display all of Alexander's little bits and bobs. It was time and money well spent!