Paper crafting is a fun and inexpensive hobby. Like seriously! It's so easy to get started with low-cost tools and supplies. (You probably already have most at home—check out my top five crazy-cheap tools you need to get started papercrafting below!) And paper crafting is something that all ages can find something to make. If you've looked around my blog, you'll see I LOVE paper crafts. And while I have some crazy projects I've done, I want to show you how easy paper crafting can be. So here are five super easy paper craft ideas and projects I think you'll love, whether you're a beginner or just looking for something fun to make.
Tip: To make any of these easy paper craft projects, you can get by with just a few tools in addition to your paper. Check out the top five papercrafting tools I recommend (don't worry—they are all crazy inexpensive) at the bottom of this post!
Paper Butterflies
Butterflies are easier to cut out of paper than you think, and you can decorate many things with them! Put them on a picture, a lampshade, or a wall for great effect. I have simple butterfly shape patterns over on my Easy Butterfly Pop-Up Card you can use, or just fold a piece of paper in half and free-cut your butterfly. So simple, but so pretty!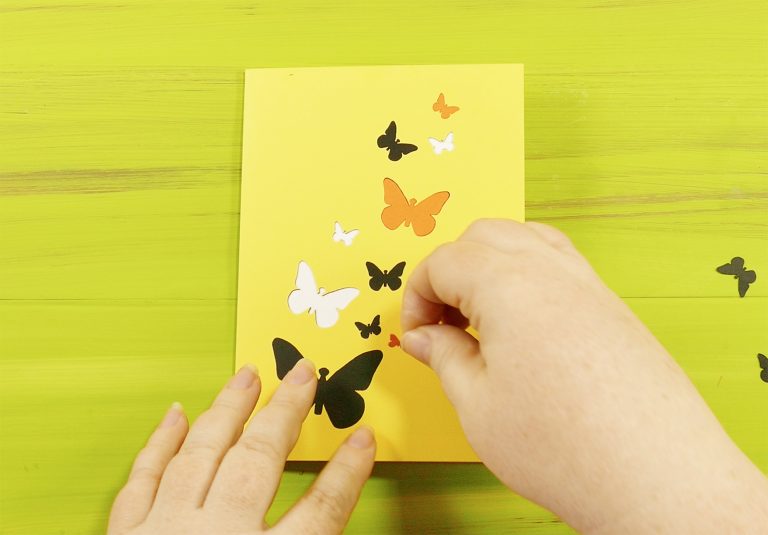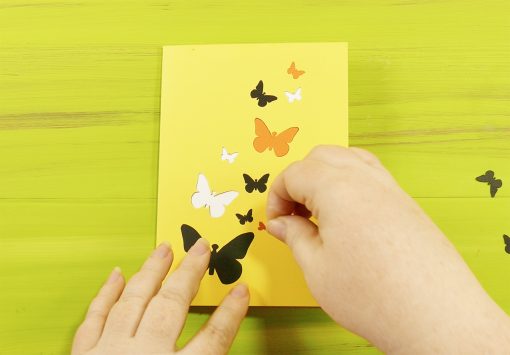 Paper Feather
This is such an EASY paper craft idea, but with high impact. Just fold a piece of paper in half and cut out an elongated half-oval shape. Now cut long angles in the paper, keeping it folded as you cut. Trim the end a bit so your feather has a stem. Unfold it and enjoy your beautiful feather!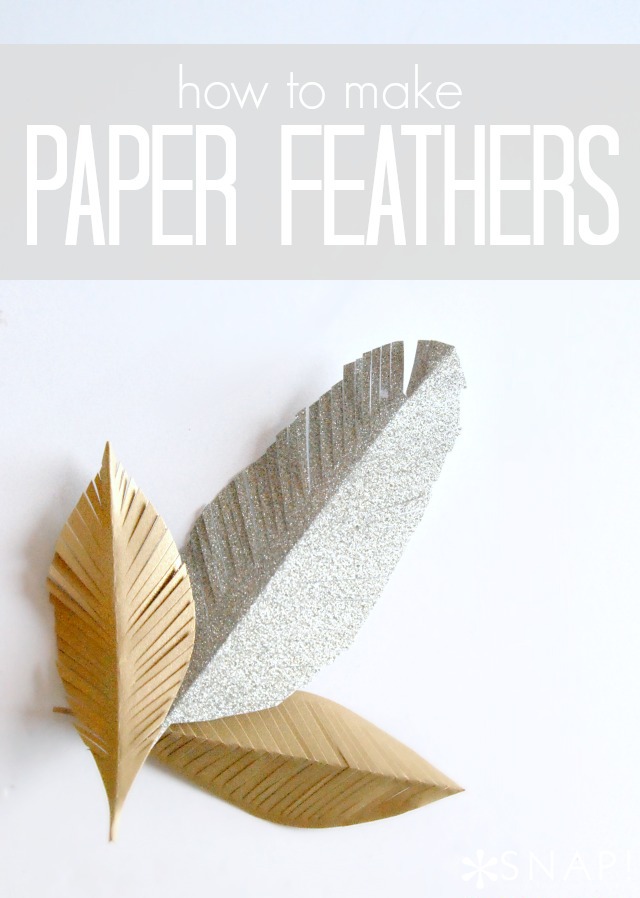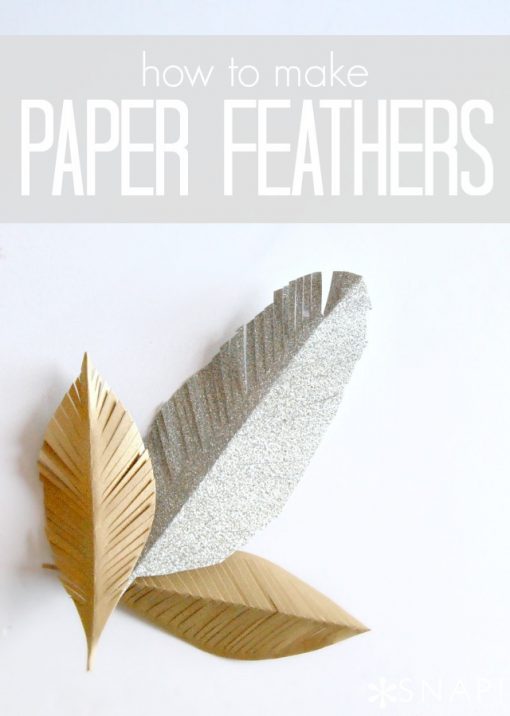 Tauni & Co.
Paper Flowers
You don't need a fancy cutting machine to make pretty 3D paper flowers. A super easy way to make spiral flowers is to cut a circle out of a piece of paper. Now, starting at one end, cut a spiral pattern out of your paper until you get to the center. Now just roll up the spiral you made, starting from the outer edge. Once rolled, glue the bottom and enjoy! (Tip: Don't have a quilling tool to roll the flowers? I have a great and super-cheap alternative — I list it in my list of top five tools to get started in paper crafting now at the bottom of this post.)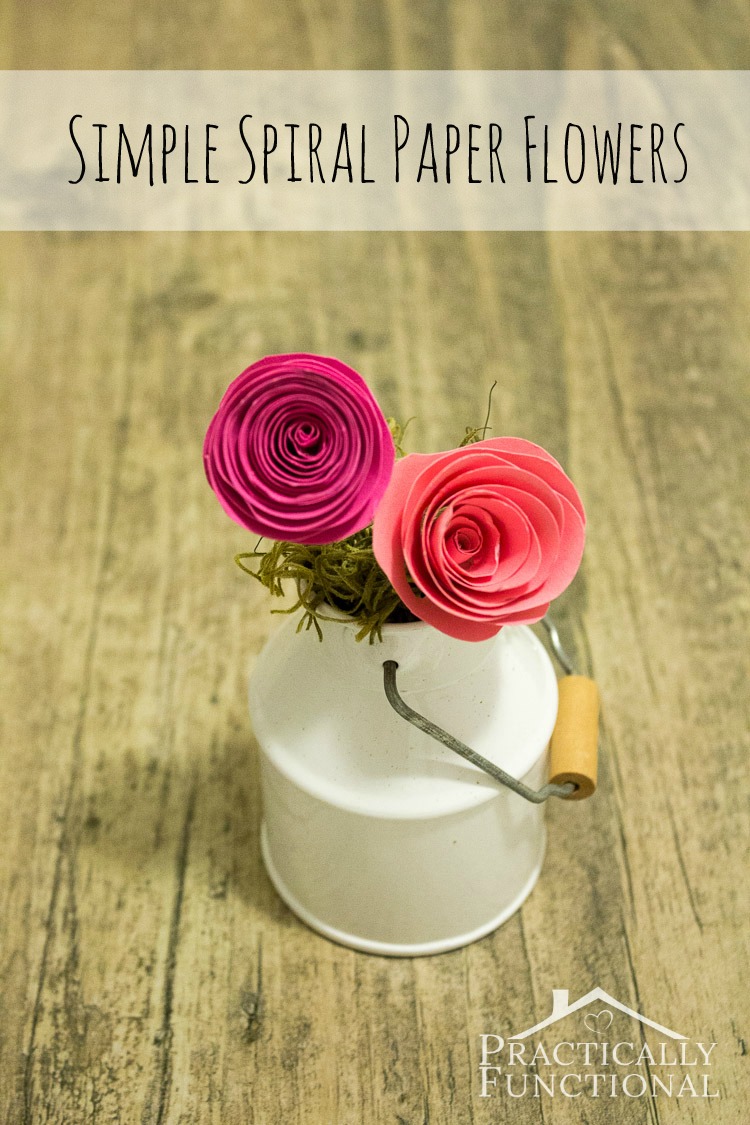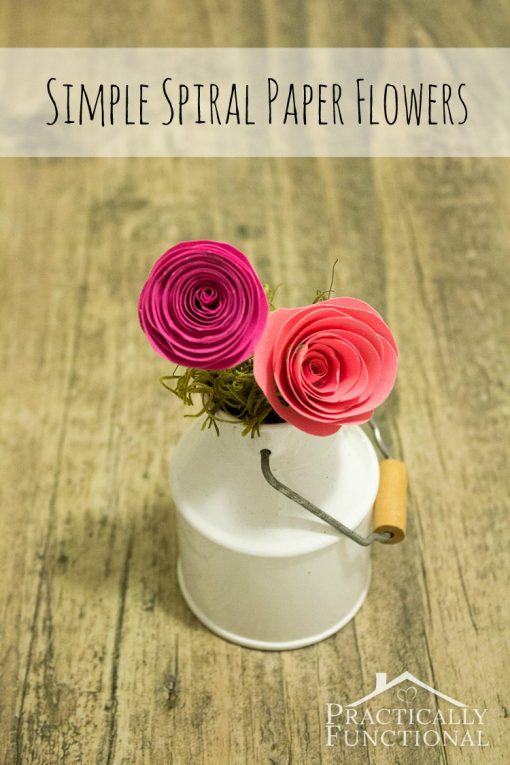 Practically Functional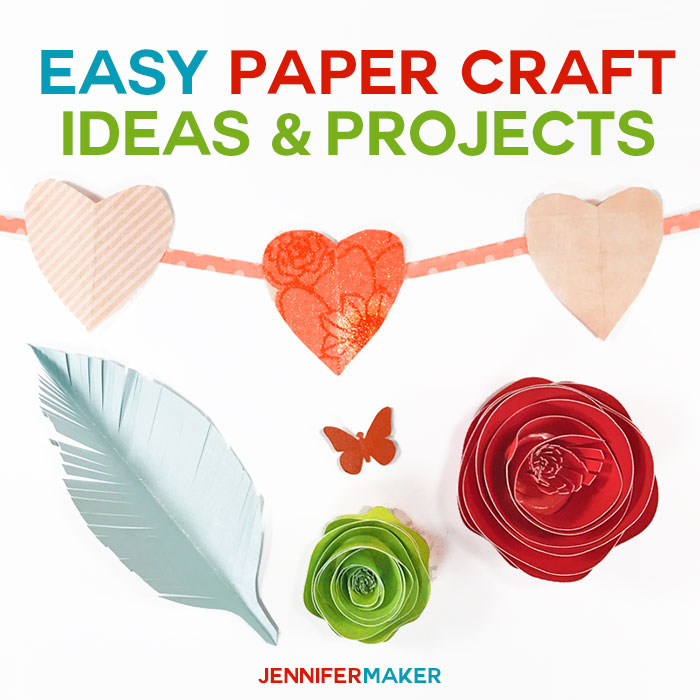 Paper Garland
I love how such a simple thing can liven up a room or a party. Just cut out your favorite shape (I am fond of hearts!) out of paper in the size you prefer. If you need a template, you'll find many online (here's a heart and here's a flower). Now cut long, thin strips of paper about 1/2″ wide by 11″ long. Glue them to the back sides of your hearts, forming a long garland. Now hang up on a wall or mantle and enjoy! In the example below from Grace and Light, you can see she used paint samples for her paper — what a smart, frugal idea!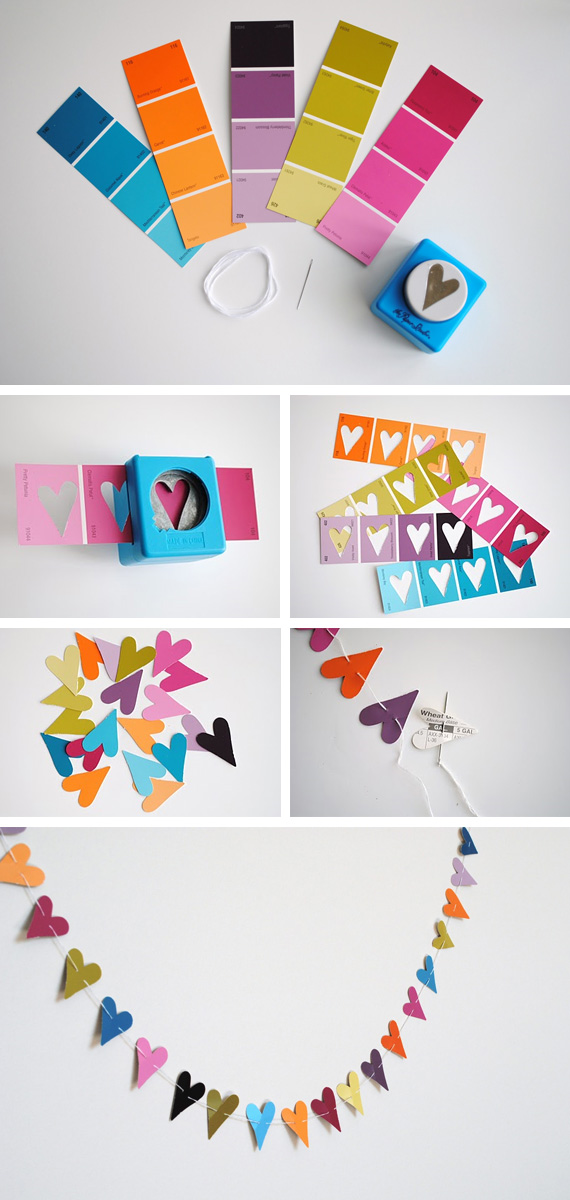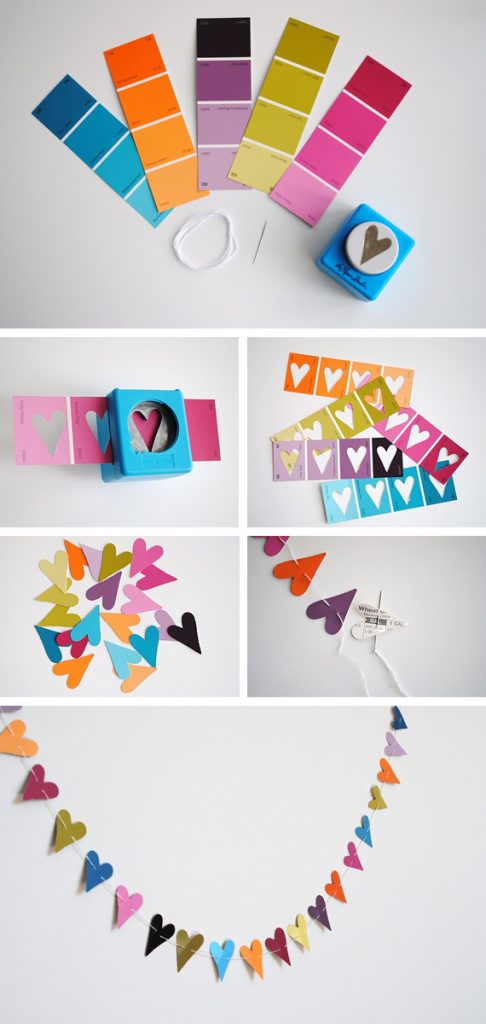 Grace and Light
Paper Origami Heart
This winged heart holds a secret — you can put hidden messages in it! And it's not difficult to make, either. It looks more complicated than it really is. This paper craft uses the popular Japanese folding method known as origami. It's one of my favorite paper crafts to make and give! It WILL impress whomever receives it.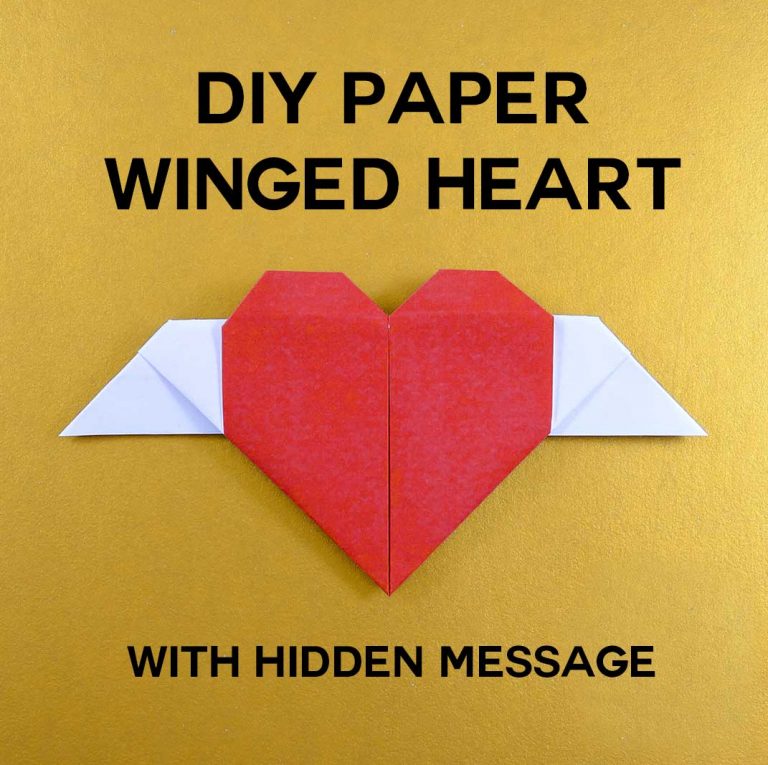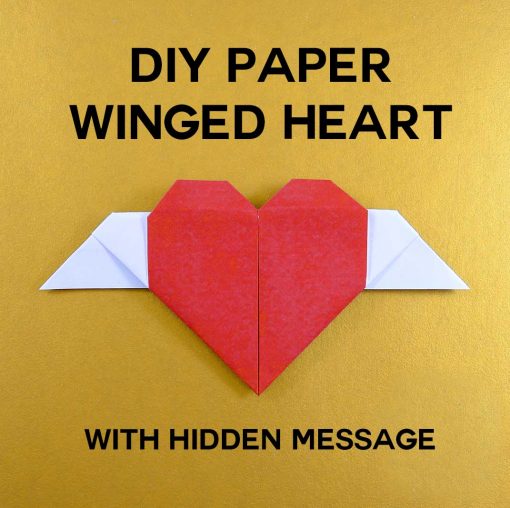 You can do any of these projects in under a half-hour! They are sweet, simple, and fun! And they might just ignite a love of paper crafting, as they have for me!
My List of Top 5 Tools You Need to Get Started in Paper Crafting
Get the password for the library with my list of tools (Download #56) you need to get started in paper crafting here by filling out this form:
Love,