Make fun, personalized T-shirts for yourself, family, or as gifts!
I make all kinds of things with my Cricut Cutting machine, but the most popular project, hands down, is making T-shirts! In fact, if you visit my YouTube channel you will see the two most popular videos are about making T-shirts and have been viewed more than 4.5 million times! Crazy, right?! So I thought it would be fun to show you how to make a bunch of different shirts for the whole family using both iron on vinyl and Infusible Ink!
Watch the full step-by-step video showing you exactly how to prep and make your custom t-shirts premiering during Maker Academy Weekend, November 4-7, 2021. Get your FREE ticket to this event by clicking below: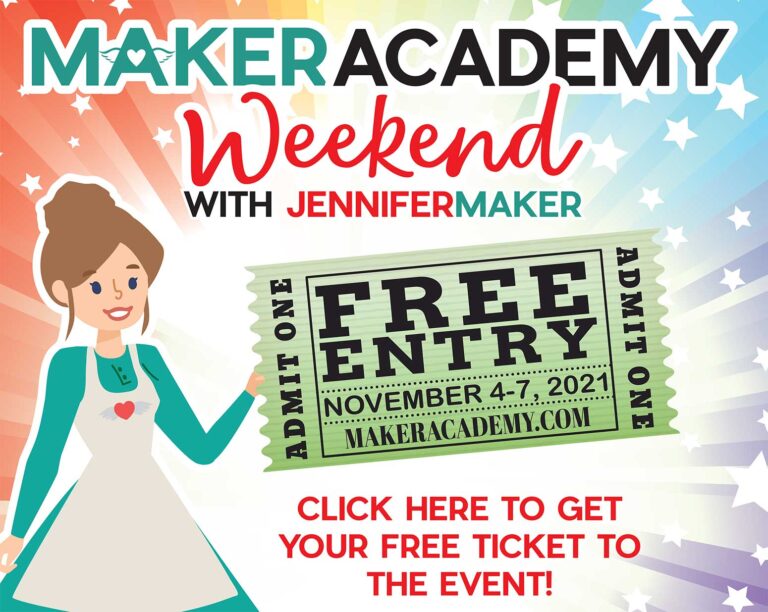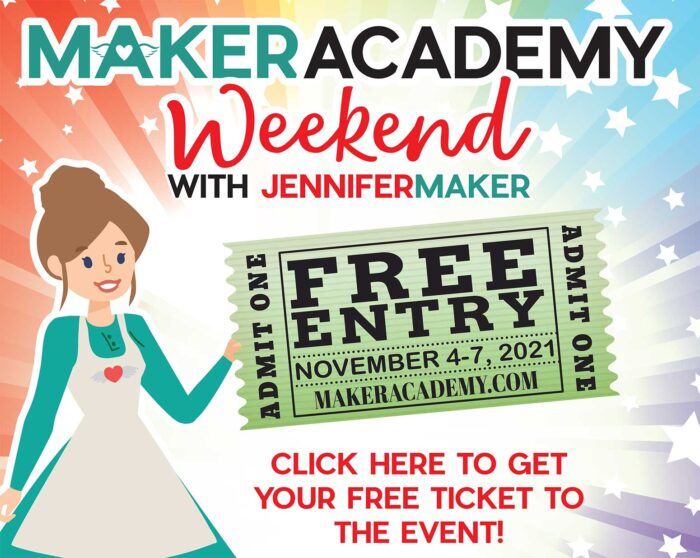 Then join me LIVE to talk about the supplies and tools you need to make this Infusible Ink project over on Amazon Live at 1:00 pm ET on Saturday, October 30, 2021 (if you miss it, you can watch the replay below):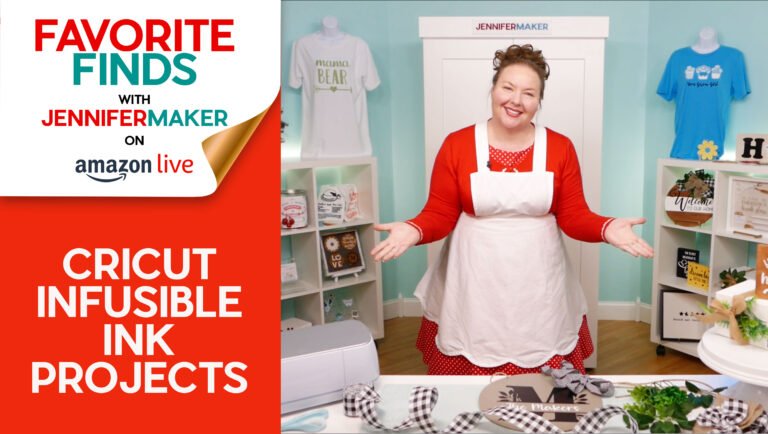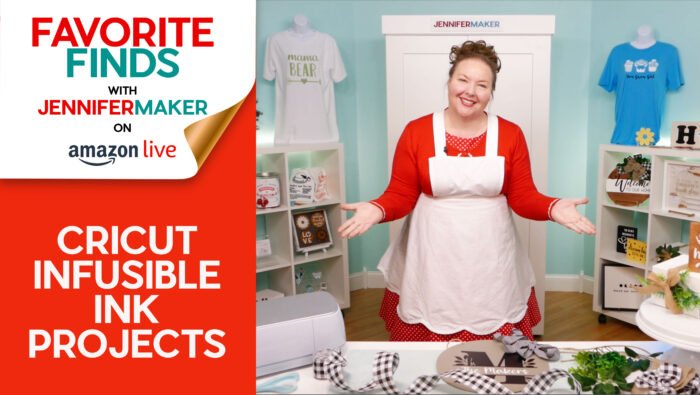 We will use both iron on vinyl and infusible ink to make four different T-shirt designs…the "Bear family collection", a customizable "split snowflake" design, two versions of a "Believe" design, and I'm also going to teach you how to create your own knockout design in Cricut Design Space!
With this fun project, you can create some amazing handmade gifts. You can also make them with your friends and family so you can all have your very own customized T-shirts to wear!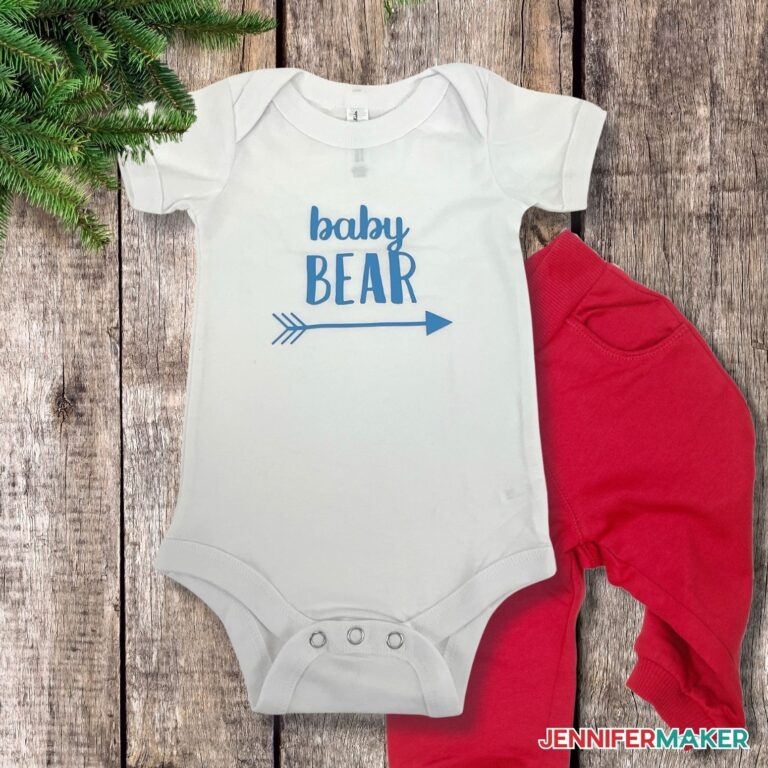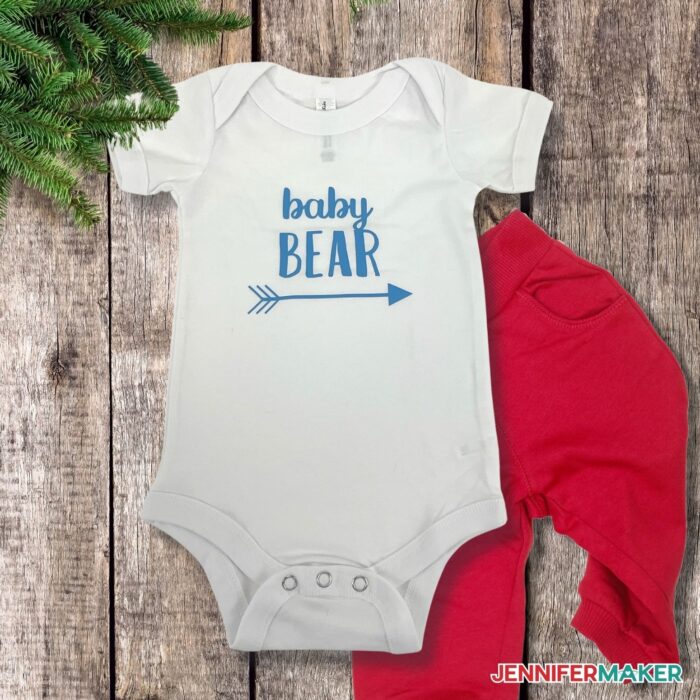 Here's a look at what we will need to make these shirts. Of course we will need a plain T-shirt. You can really use any blank T-shirt you like, but my favorite brand is Bella + Canvas. It's really soft, made of 100% combed cotton and true to size.
I used Infusible Ink for my snowflake design, so I used Cricut's compatible Infusible Ink T-shirt. This shirt is made of 95% polyester and 5% spandex.
And I used a variety of Iron-on vinyl, including Smart Iron-on that can be used with the Explore 3 and Maker 3.
I also used a green cutting mat, weeding tool, Cricut EasyPress and mat, but you can also use a household hot iron and a towel if you don't have an EasyPress. And we'll also need some white card stock to use with the infusible ink, butcher paper that comes with the infusible ink, parchment paper or teflon sheets, a lint roller, a ruler and a brayer.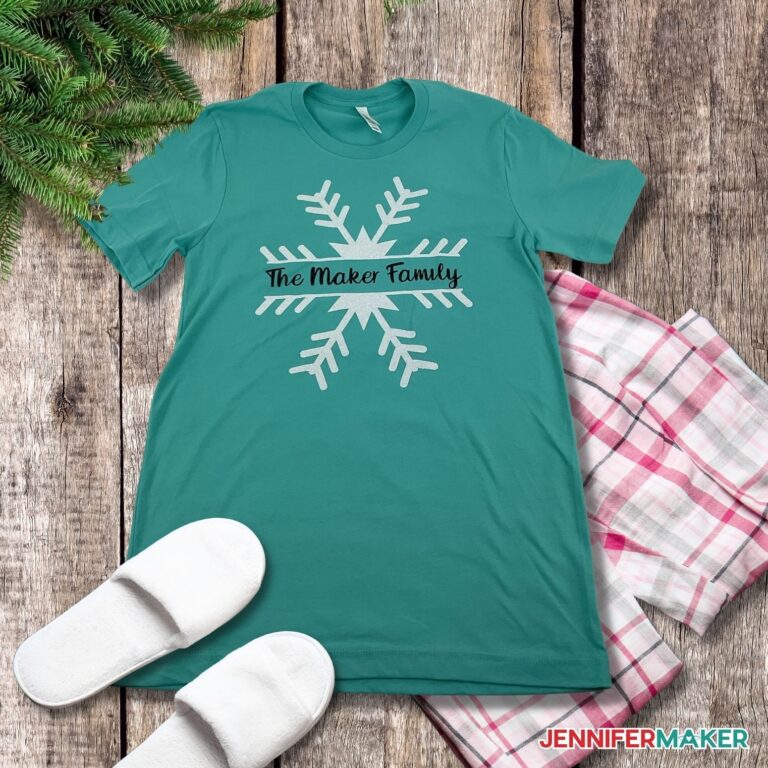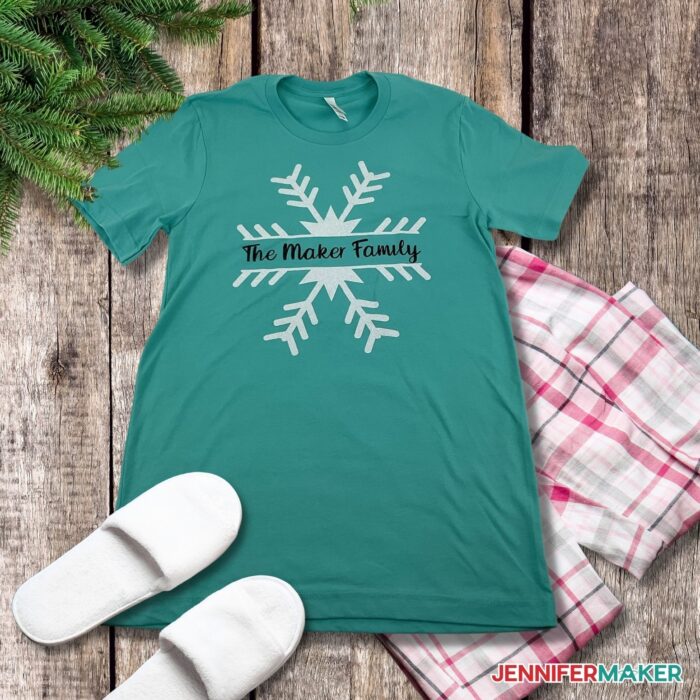 I think these would be so much fun for family PJs during the holidays. I just love that you can personalize some of the designs. They sure would make a great option for some fun gifts!
Another great thing about creating your own custom T-shirt design is that they truly don't require a lot of hard work once you know what you're doing. You can also customize each design to your desired size. Just be sure to work on a flat surface for best results!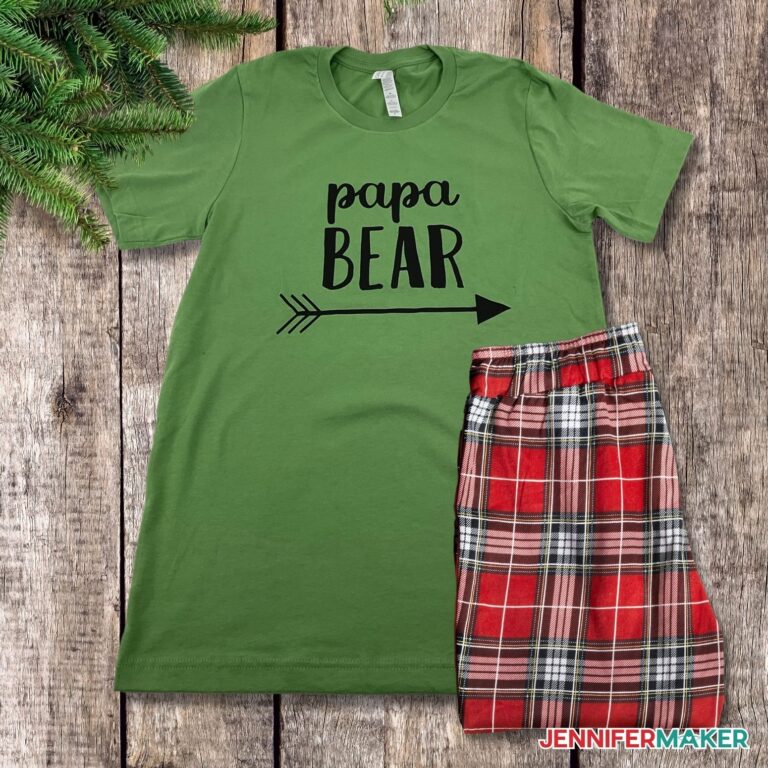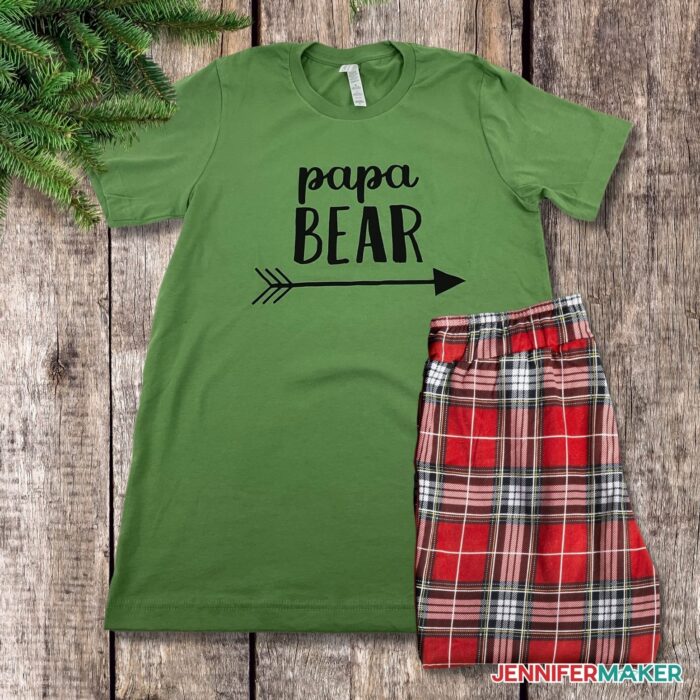 Here's a supply list of what you need to make your custom t-shirts! This post contains some affiliate links for your convenience (which means if you make a purchase after clicking a link I will earn a small commission but it won't cost you a penny more)! Read my full disclosure policy.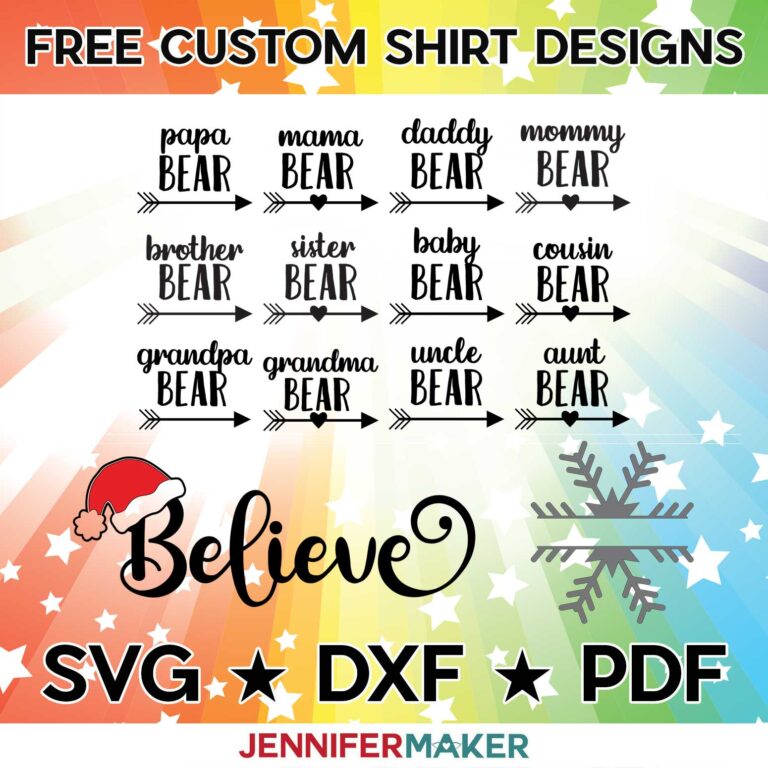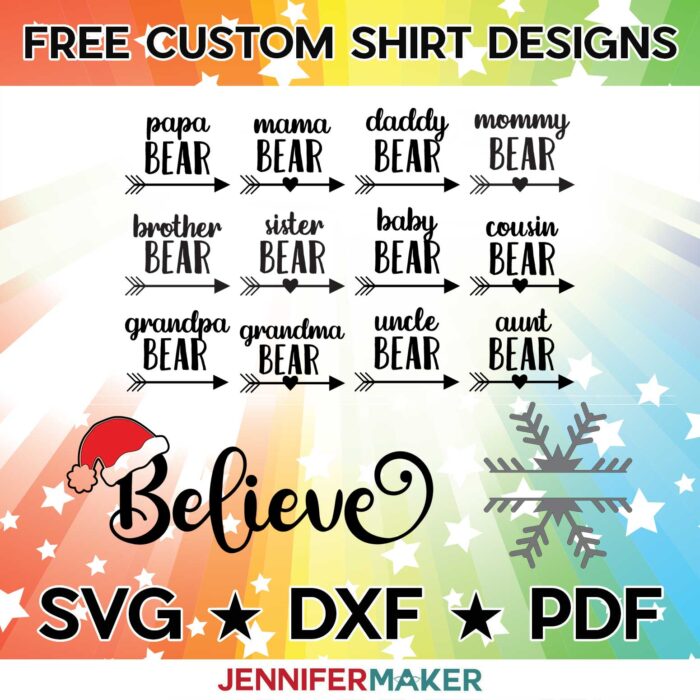 How to Make Your Own DIY Custom T-Shirts
The detailed step-by-step assembly video on how to create custom t-shirts will be available to watch for free for 24 hours during Maker Academy Weekend, held online November 4-7, 2021. Get your free ticket to this fun maker event here! If you can't wait until then, learn how to get early access to the Maker Academy Weekend designs, videos, and printable handbooks here!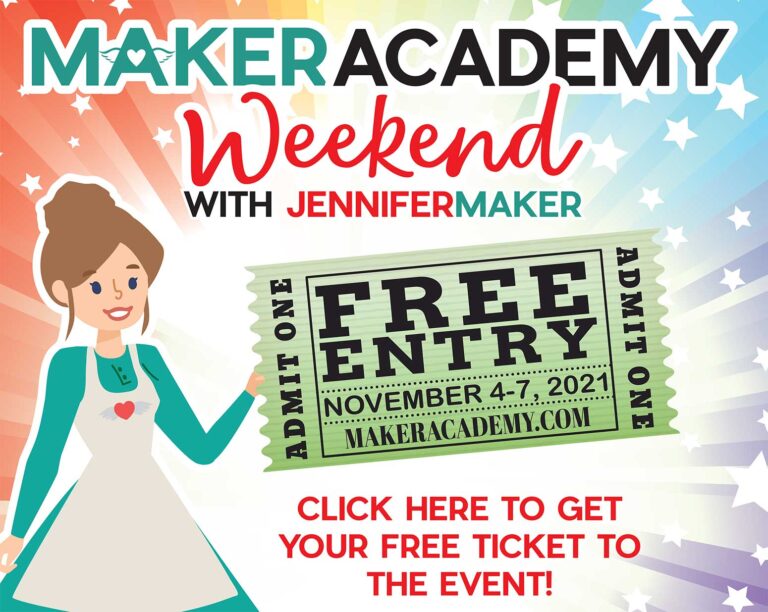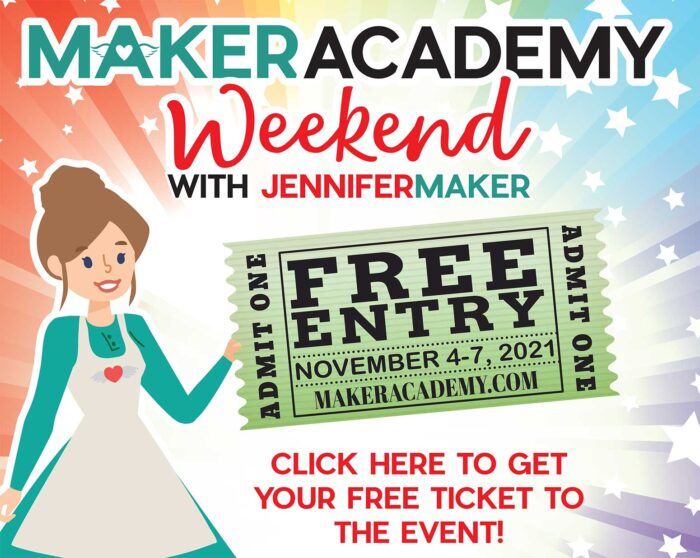 I absolutely love how these turned out! Wouldn't these be SO fun around the holidays?! No more needing to spend a ton of money. And, when you know how to do this, you no longer need someone else to create your custom shirts for you!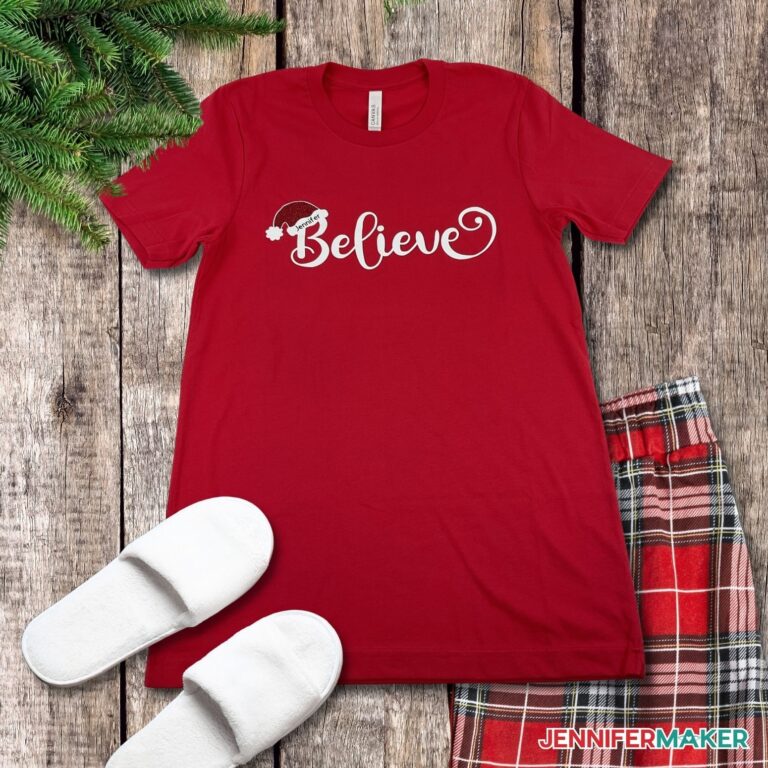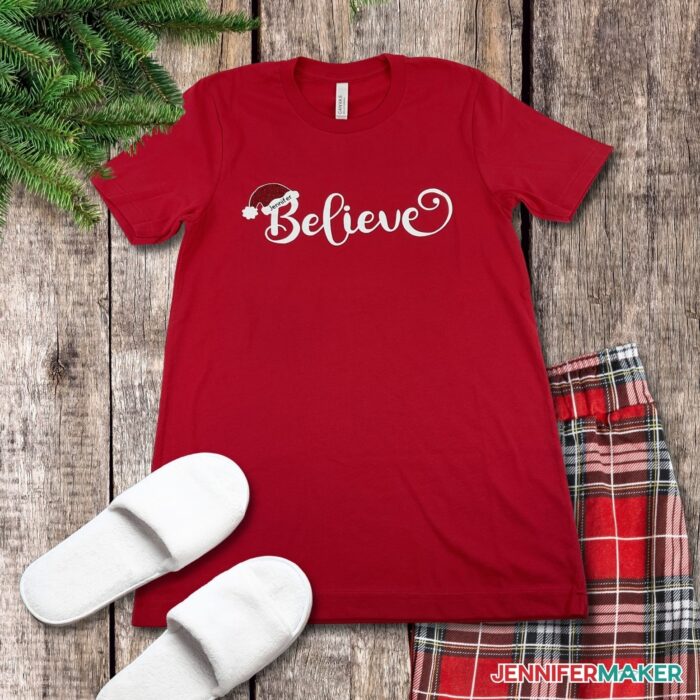 Whether you'd like to make some matching holiday PJs, or gift your friend's newborn an adorable onesie, this project has got you covered. And best of all, it's pretty simple to complete!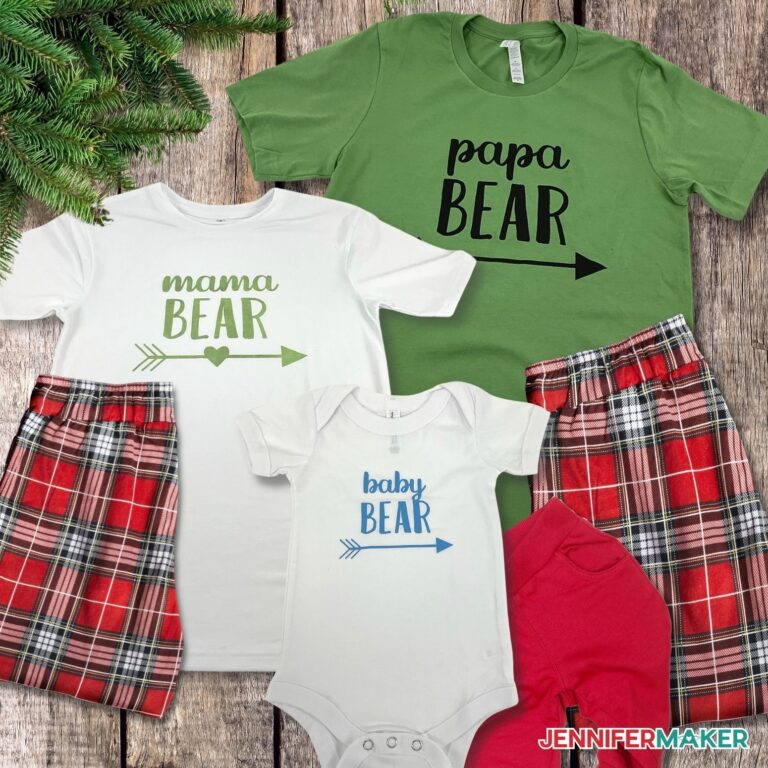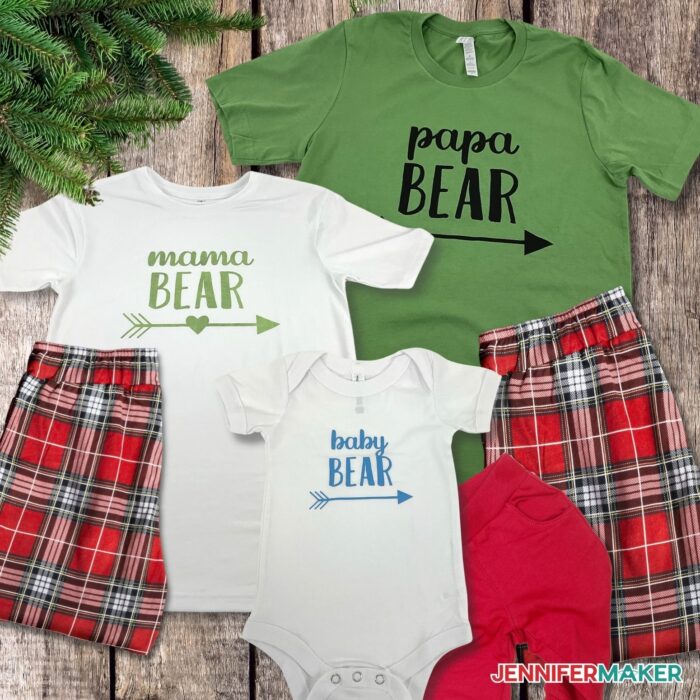 Answers to Your Questions About How to Make DIY Custom T-Shirts
Q: Where is your tutorial for these custom T-shirts?
This is a special project we made for our free Maker Academy Weekend event! A complete and detailed step-by-step video will premiere during the event November 4-7, 2021 — specifically, this tutorial video will be available to watch for free for 24 hours beginning November 7 at 10:00 am ET! If you can't make that time, there will be a replay available for 24 hours from that time so you can watch it later. You can get early access to these design files and a 22-page printable handbook that details how to make this beautiful project if you get a VIP Pass to Maker Academy Weekend, which comes with other perks and bonuses, too!
Q: What kind of T-shirts do I need?
I recommend cotton, or mostly cotton, if you're using iron-on vinyl. For Infusible Ink, use polyester or mostly polyester T-shirts.
Get a free ticket to Maker Academy Weekend to see how this works!
I'm excited to see what you come up with using my designs! Please share a photo of your custom t-shirts in our Facebook group or tag me on social media with #jennifermaker.
Love,