Something remarkable happened to me recently. I stepped out of my comfort zone and into a world of teaching. Four weeks ago I set out on the adventure of teaching some dedicated crafters and readers of this blog how to design SVG cut files, just like I do here. I had been thinking of doing it for some time now, but I'll be honest—I wondered if I could really do it. But my readers asked, and I listened, and I opened enrollment on a special course I call the CUT ABOVE. We are just about halfway through our course and many of them just finished the unit where I teach them how to make their very own paper flower designs.
They say a picture is worth a thousand words, so let me know SHOW you the paper flowers that my amazing students have designed:
Aren't these just so cute? And this is the first flower designed by these individuals, to my knowledge. Way to go!
If you are eager to learn how to design paper flowers yourself, I'll be opening enrollment for the CUT ABOVE SVG Design Course in 2018. You can get on the waiting list for the course now at https://jennifermaker.lpages.co/cut-above-svg-design-course-about/.
I cannot wait to see what my students make next—this week's unit is all about designing pop-up cards!
Now, I know this is a DIY blog, and you might be itching to make these paper flowers that my students designed. Some of them have blogs, and they may choose to put their designs up on their blogs (I'll certainly be encouraging it). In the meantime, though, I can't leave you empty handed, so I made a pretty paper marigold for you to make yourself! Just click the link before to get the tutorial and free SVG file.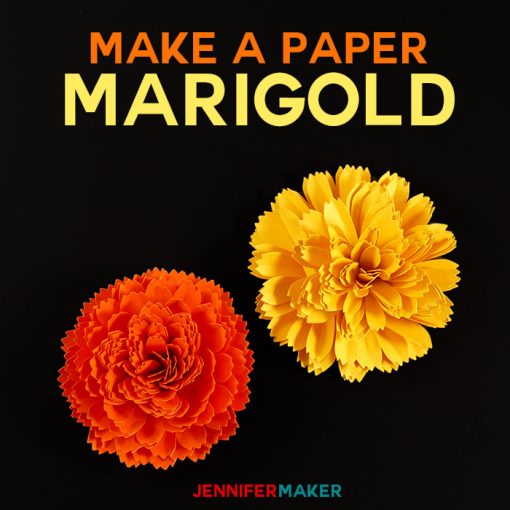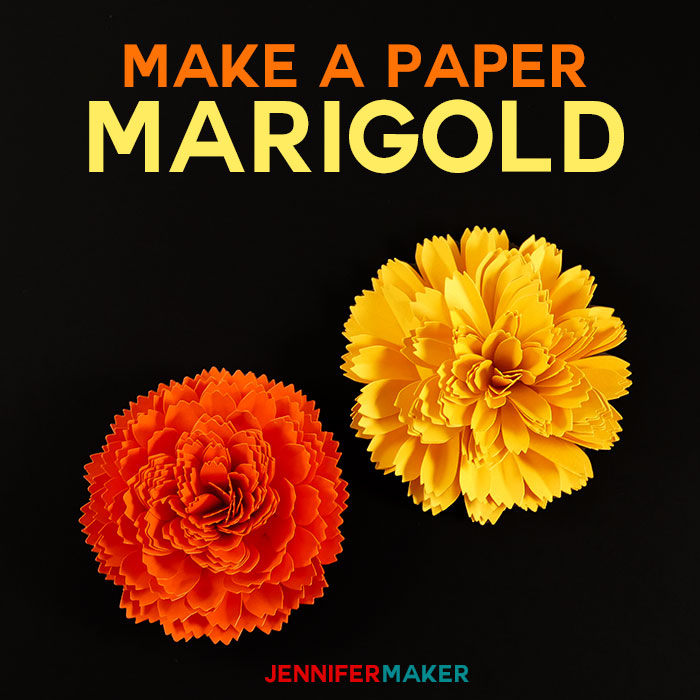 If you want to make more paper flowers, be sure to check out the full (and FREE) collection of my DIY paper flower tutorials!