These amazing Cricut Maker projects and ideas will wow and impress everyone, including yourself! And they're easier to make than you think!
I am in love with my Cricut Maker, and I bet you are too … or soon will be! The Cricut Maker can make more things than any other craft tool I've EVER had, and does so with perfect accuracy. I've had this amazing little cutting machine for a while now and have made so many things with it … mugs, shirts, home decor, you name it! I want to share my favorite Cricut Maker projects with you!
Each of the projects in this list was designed by yours truly, and all are entirely free for you to make on your Cricut Maker, too! Just check each post for the materials and instructions. All of these Cricut Maker projects are tried and tested by my wonderful readers, too, and often come with helpful videos.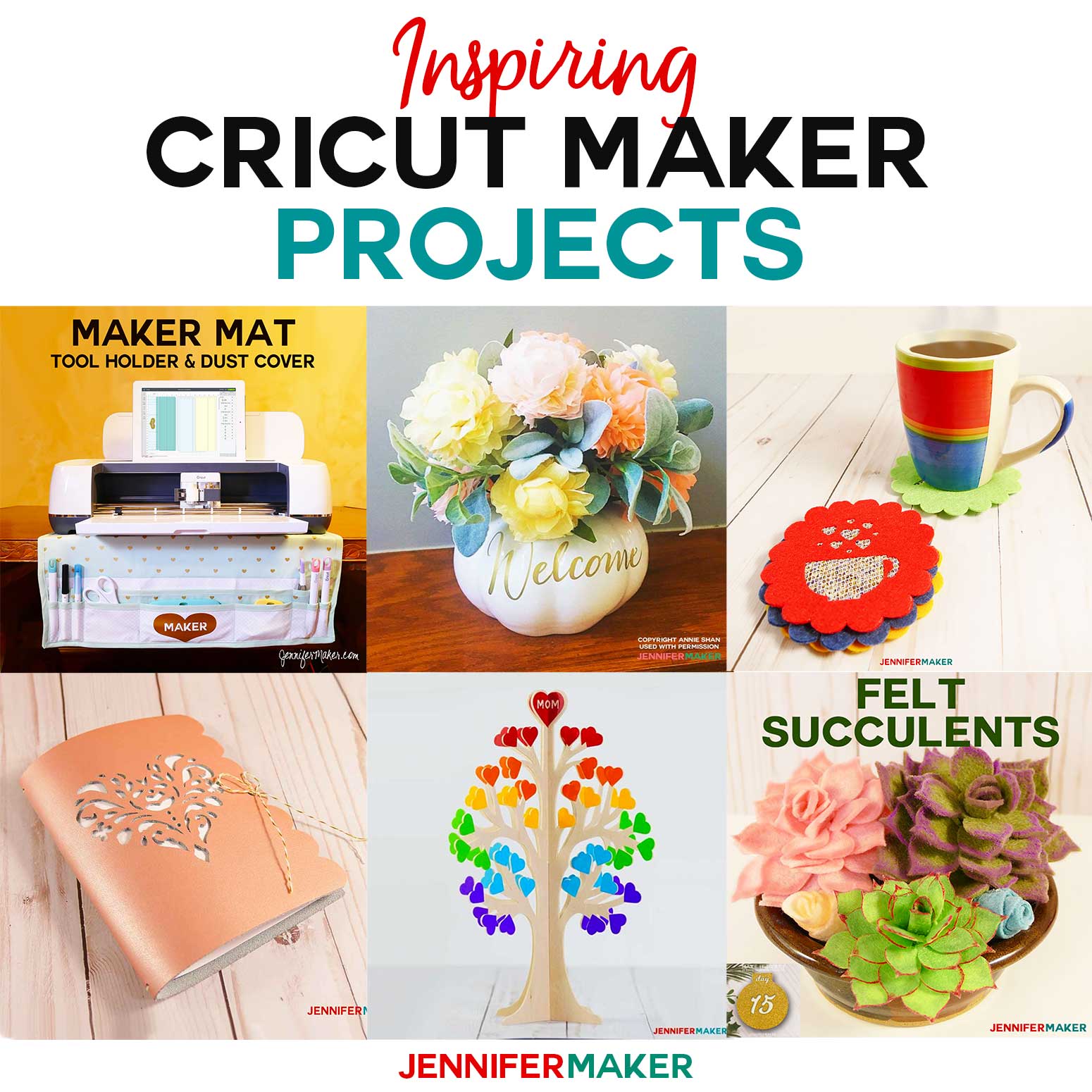 This post contains some affiliate links for your convenience (which means if you make a purchase after clicking a link I will earn a small commission but it won't cost you a penny more)! Read my full disclosure policy.
Are You New to Your Cricut Maker? Start Here!
If you just got your Cricut Maker, here are some awesome tutorials that will help you get acquainted with your new cutting machine:
Cricut Maker Project #1: Maker Mat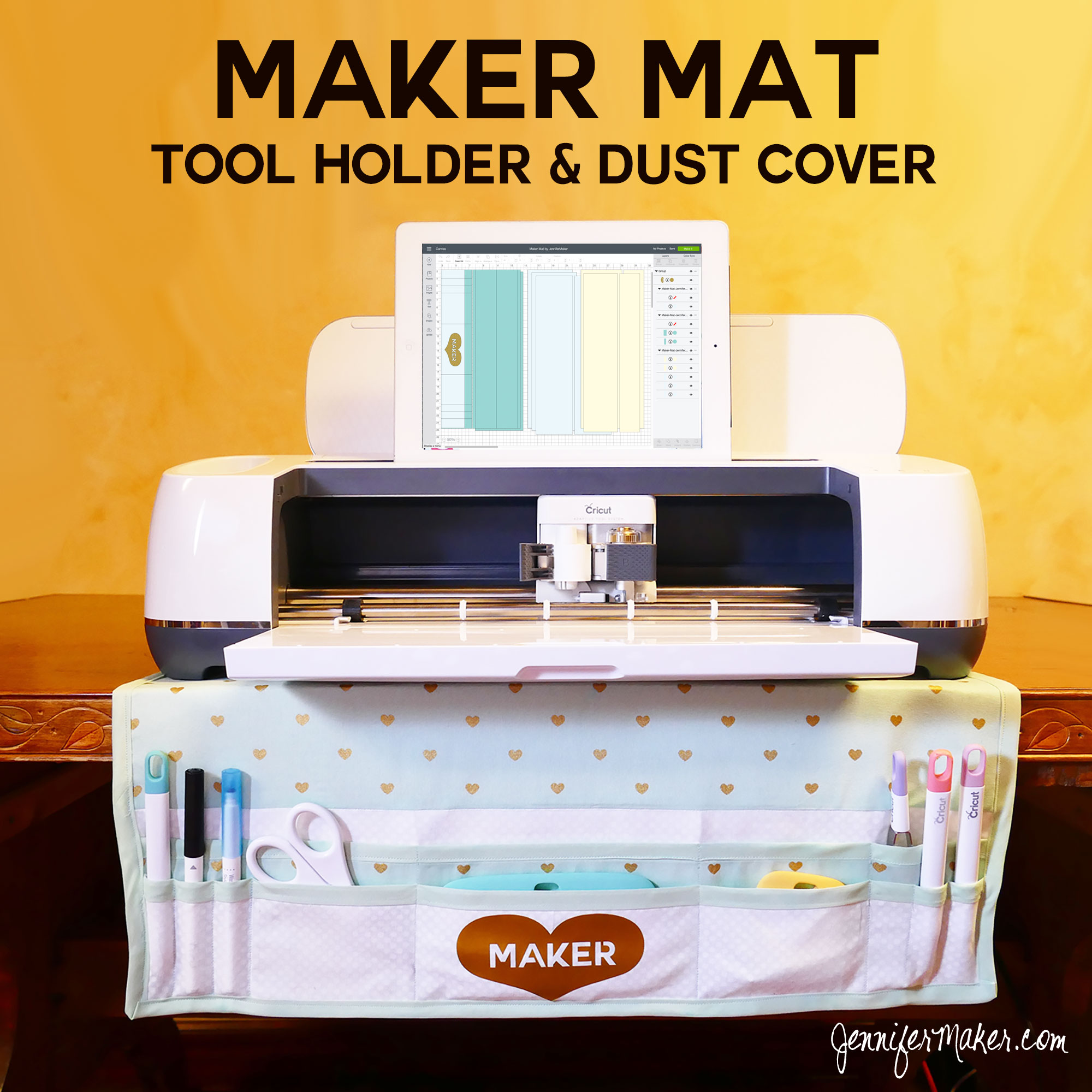 This dust cover/tool organizer was my very first project made on my Cricut Maker, and likely my most popular one to date. It's sized to fit the Maker perfectly, and, of course, you cut out all the material with the Maker itself. Pick your own fabrics to match your decor and personality. See the full Maker Mat tutorial to see the many variations my readers have made with the free pattern!
Cricut Maker Project #2: Crepe Paper Peony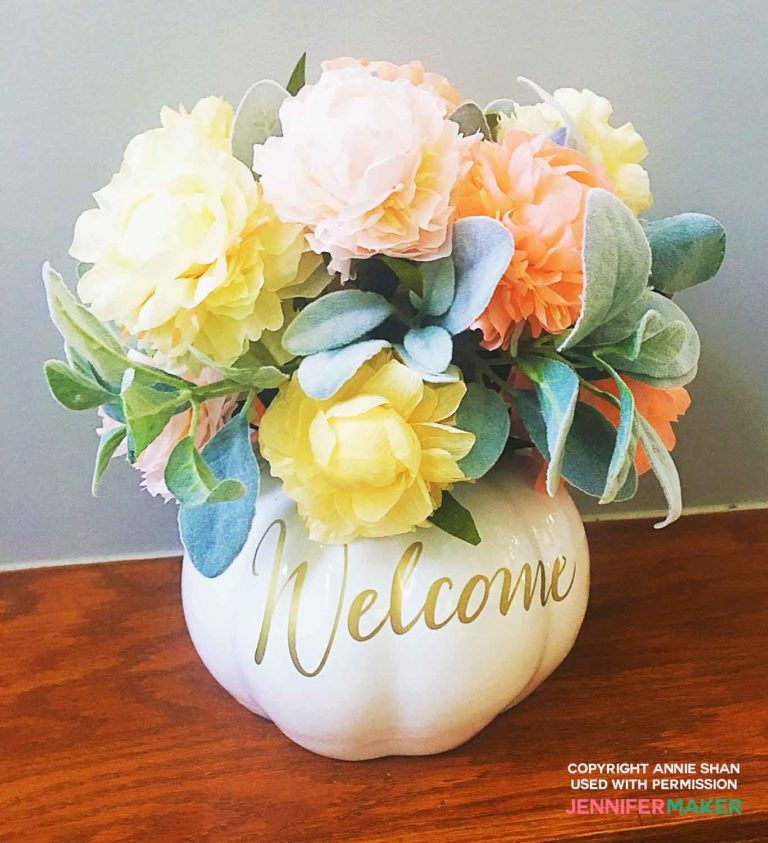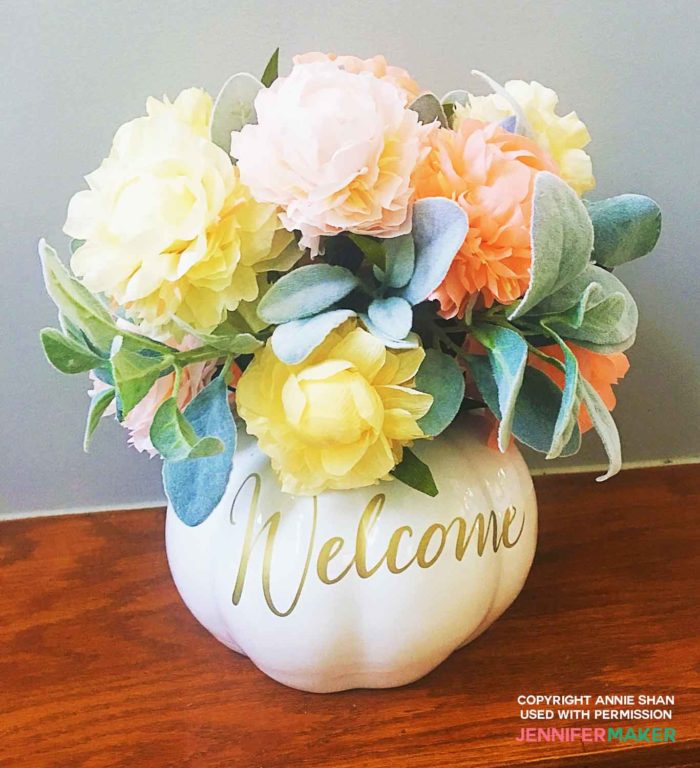 Yes, these gorgeous and realistic flowers were made on a Cricut Maker! The Cricut Maker is a champ at cutting out delicate crepe paper, which is what gives this paper peonies their realistic appearance. And these peonies will last so much longer than the real thing. This is a fun Cricut Maker project perfect for home decor. See exactly how to make them in the Crepe Paper Peony tutorial.
Cricut Maker Project #3: Felt Sachet Coasters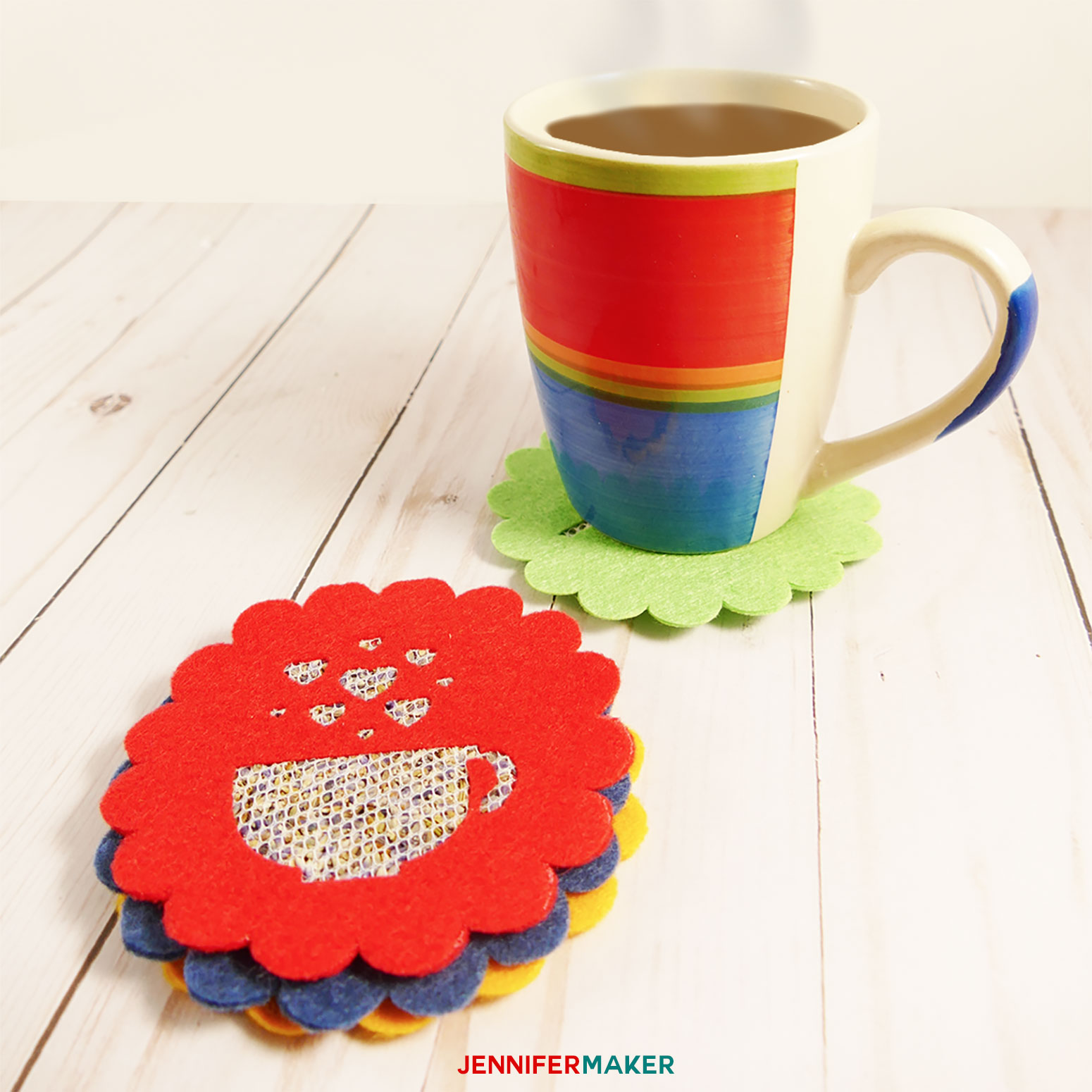 These sweet little felt coasters are SO easy to make on the Cricut Maker. And they make great gifts, too! Inside each coaster is a bit of dried flowers or something nice smelling, so when you place a warm mug on them, you have a lovely scent! And the Cricut Maker makes cutting felt so easy. To make these, check out the Felt Sachet Coaster Tutorial.
Cricut Maker Project #4: Leather Journal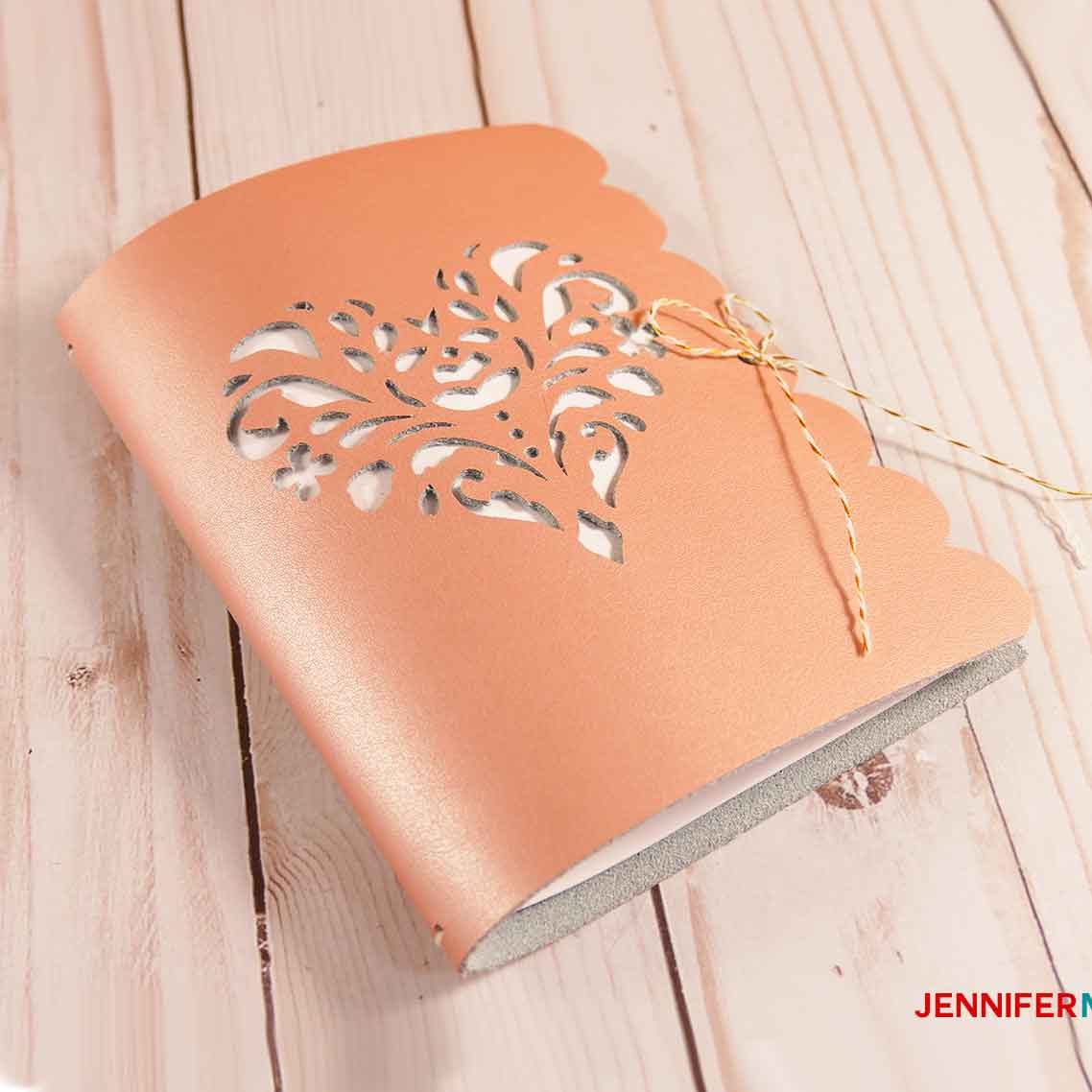 The first time I cut leather on my Cricut Maker was a revelation — it was SO perfect and so pretty. This pretty rose gold leather journal cover was my first big leather project, and I just love how it well it does these intricate cuts. Get the tutorial and pattern — and helpful leather cutting Cricut tips — at the Leather Journal Tutorial.
Cricut Maker Project #5: Fleece Pumpkin Pie Plushie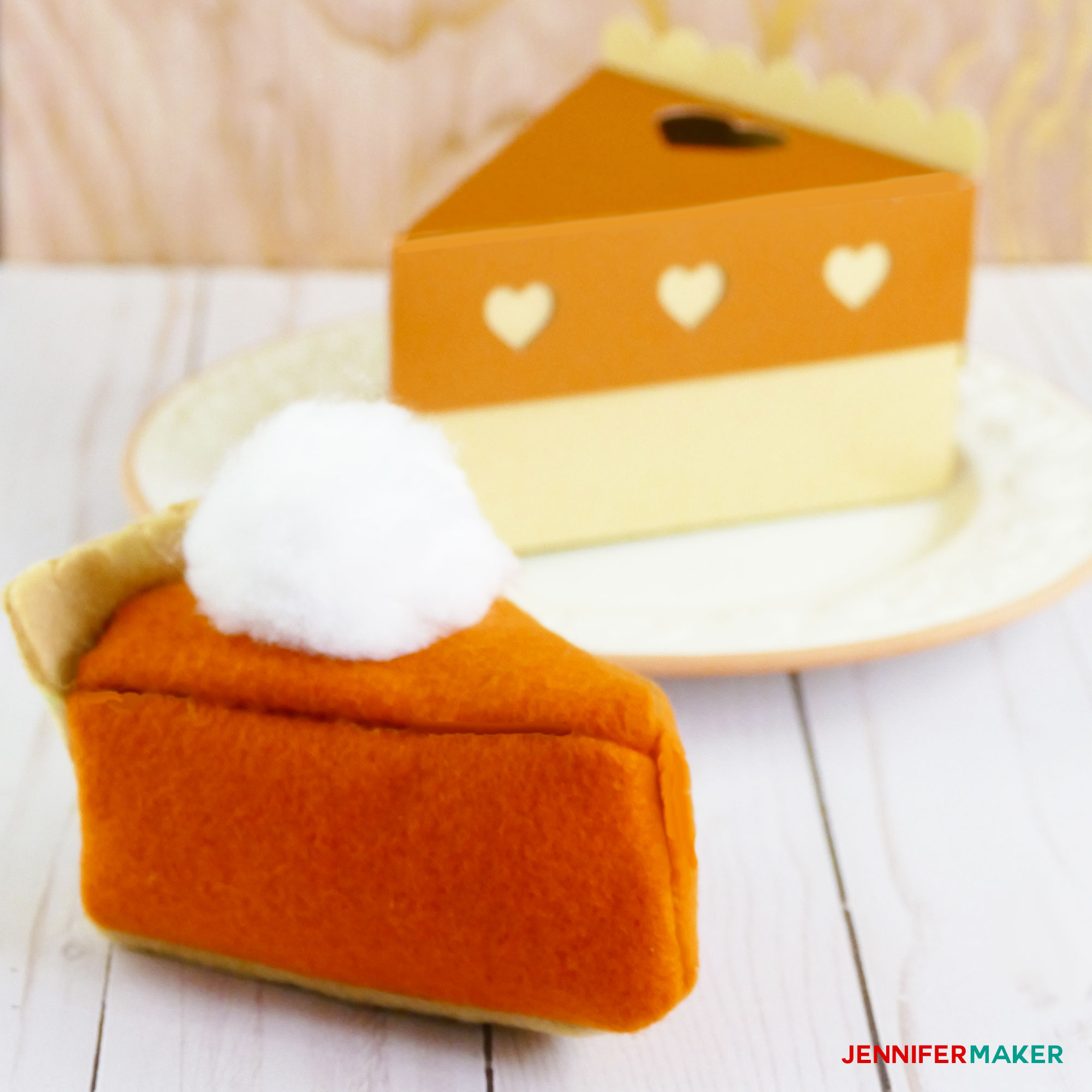 Who can resist this adorable plushie pumpkin pie? We cut the fleece and felt out on the Maker so easily. You can even make it without any sewing — just hot glue! It's a fun Cricut Maker project for the whole family. Learn how to make a Plushie Pumpkin Pie here.
Cricut Maker Project #6: Kraft Board Snowflake Tree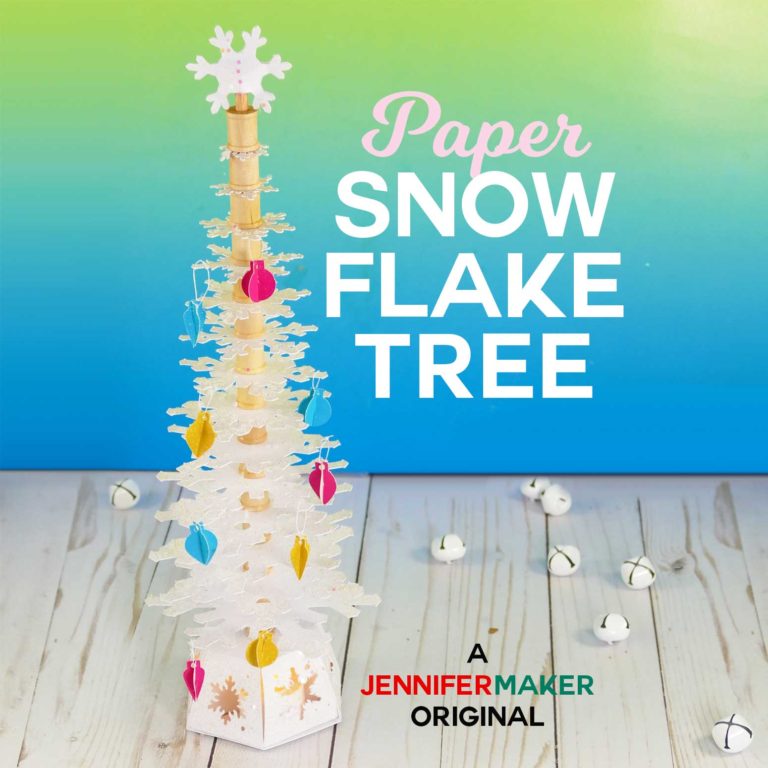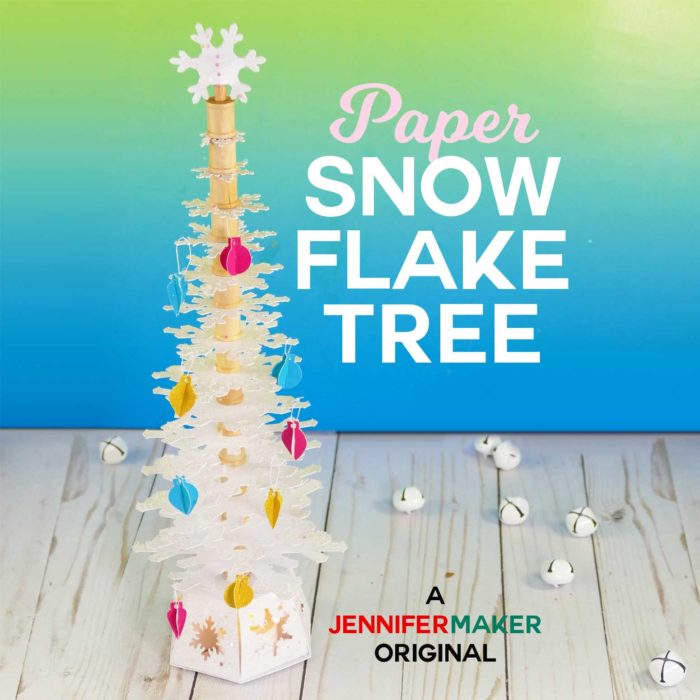 The branches on this Christmas tree are cut from Kraft board on the Cricut Maker and are all in the shape of unique snowflakes! You can even hang little paper ornaments from the branches! Learn how to make this snowflake tree!
Cricut Maker Project #7: Basswood Family Tree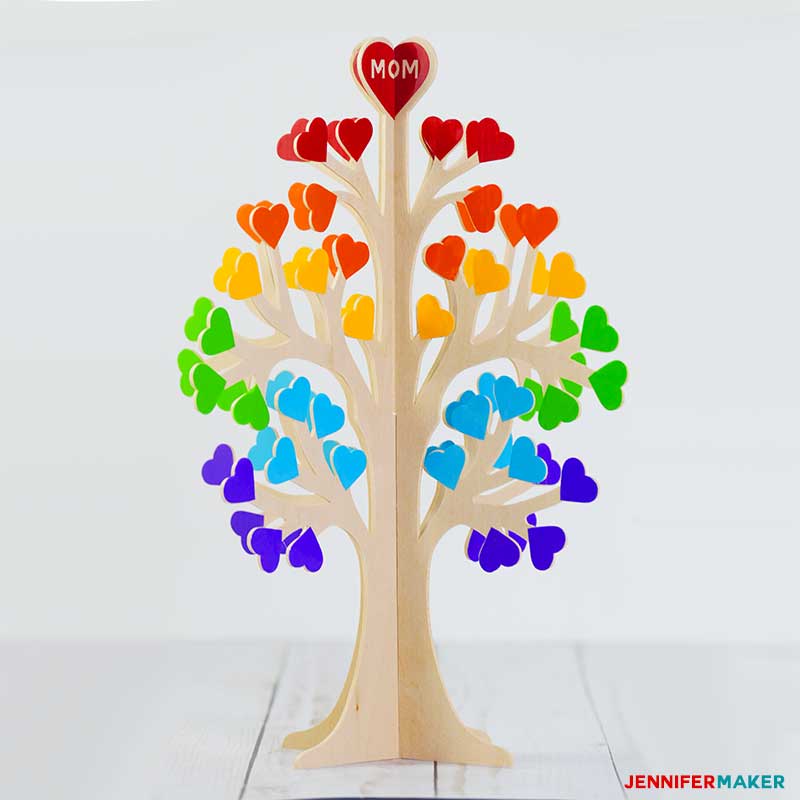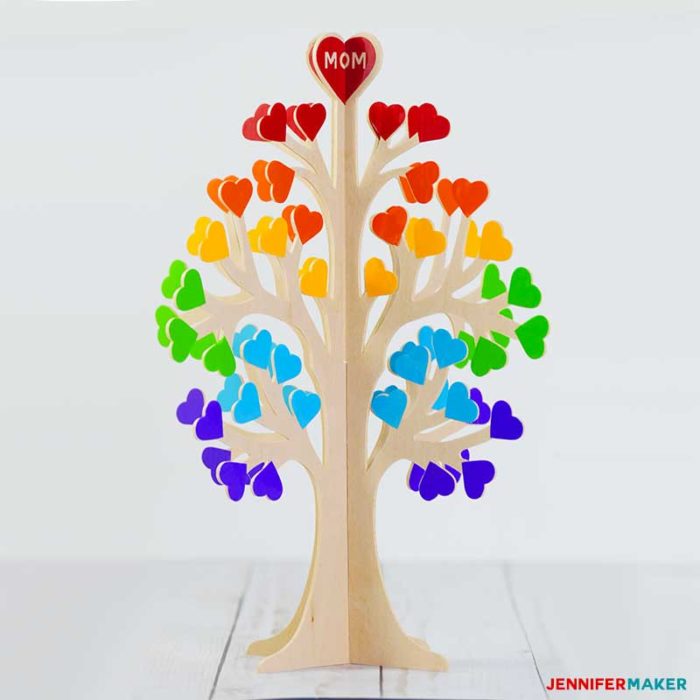 This 3D family tree is cut out of basswood on the Cricut Maker, which did all of these little cuts perfectly. This is a great home decor Cricut Maker project, or even a gift for someone you love. See how to make it — and get tips for cutting wood on the Cricut Maker — at 3D Family Tree.
Cricut Maker Project #8: Leather Gift Card Wallets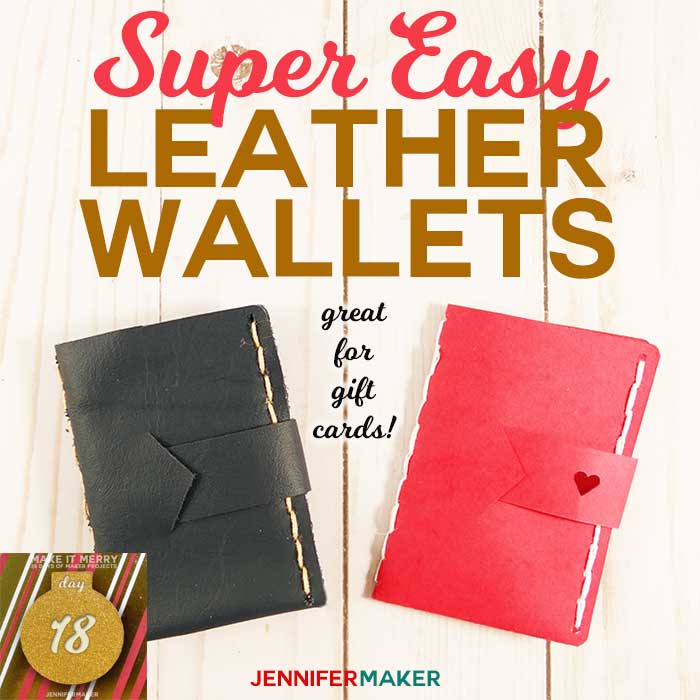 No more boring gift cards! Make these gift card wallets in leather or leatherette on your Cricut Maker and give your gift card in style. The Cricut Maker even punches out all the holes for stitching — how cool is that? Learn more in the Super Easy Leather Wallets tutorial.
Cricut Maker Project #9: Felt Friends (Softies)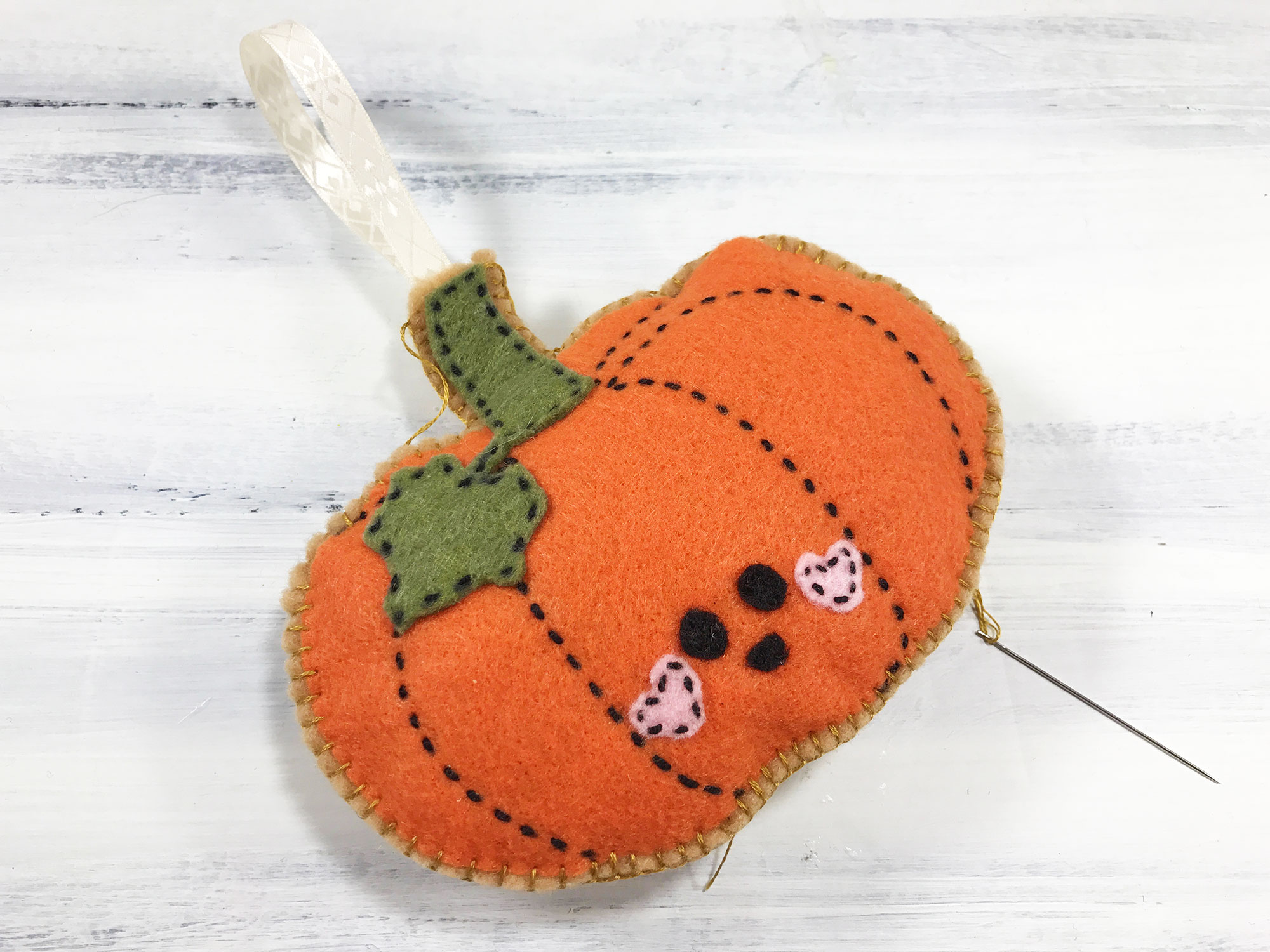 Four cute little fall friends cut from felt or fleece will brighten up anyone's day. These make fun ornaments and gift toppers, too! Get the tutorial to make the Fall Friends.
Cricut Maker Project #10: Fleece Elf Stocking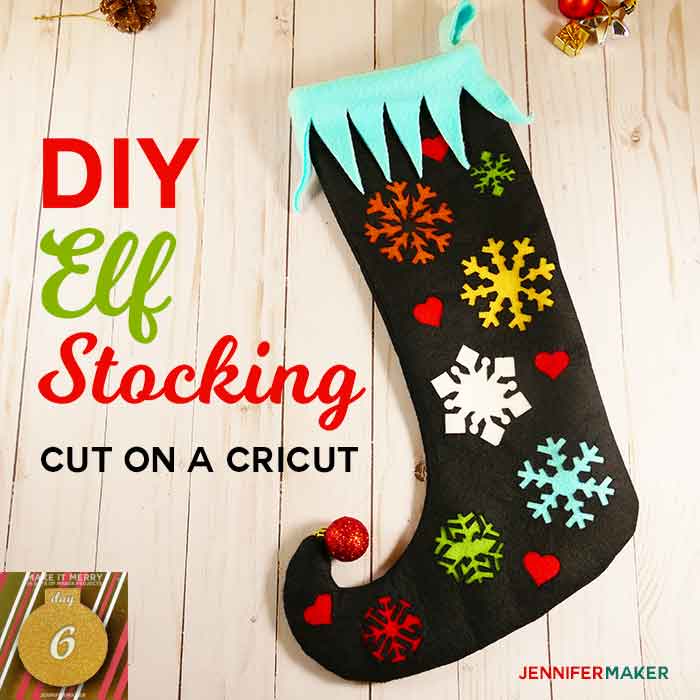 This entire stocking was cut on the Cricut Maker … I dare you to make such lovely, intricate cuts with scissors. This is a fun and easy Maker project that will impress everyone! Learn how to make the elf stocking here.
Cricut Maker Project #11: Felt Succulents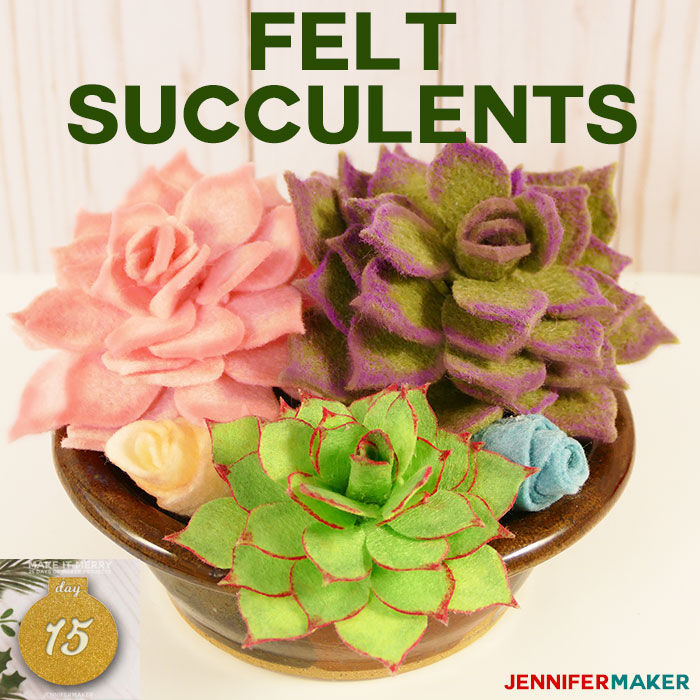 Can you believe these little succulents are made out of felt?! And they are a lot easier than you think to make, too. They look gorgeous with pretty much any decor and require no water… ever. This is a satisfying Cricut Maker project because you can give it as a gift or keep it on your desk to cheer you up! Check out the full Felt Succulent Tutorial.
Of course, there's a lot more Cricut Maker Projects you can do! I've also cut cork, Kraft board, acetate, balsa wood, chipboard, wool, linen, silk, and poster board on my Maker. Remember also that you can cut out paper and vinyl, too — check out my list of Easy Cricut Projects for more ideas.
How to Get the Files for the Cricut Maker Projects
The easiest way to get the free files and patterns for these Cricut Maker projects is to go right to each project linked above as then you see the tutorial as well. You can also just go directly to my free resource library and download the projects you'd like. I keep all of my Cricut Maker projects in my free library for you to use. To get the password to the library, just fill out the form below and you'll get immediate access:
If you try one or more of these Cricut Maker projects, I'd love to see what you made! Email me at [email protected] or share your project on our Facebook group!
Love,