This weekend I had my family over for a Cricut cutting birthday party! So, naturally, I wanted to make birthday cards with my Cricut. And I knew I could make a way for the birthday cards to hold gift cards. Looking around online, I found that a number of people had made coffee cup shaped cards, with the gift card attached to the "cup" inside the "cup wrapper." It ended up looking like a take-out coffee cup from a coffee shop. So cute! But I couldn't find a file to download anywhere! So what do I do? I design my own based on an actual coffee cup and my own idea of what would look and work best. And I'm happy to share the files and tutorial for a Coffee Cup Gift Holder with you today so you can make your own, too!
There are actually two different ways you can make the gift card holder itself. One is with simple slits cup into the inner cup—this is the easiest. The other way is with a separate gift card holder pocket. I will show you how to do both.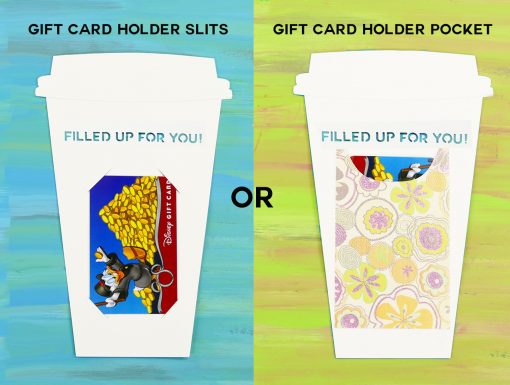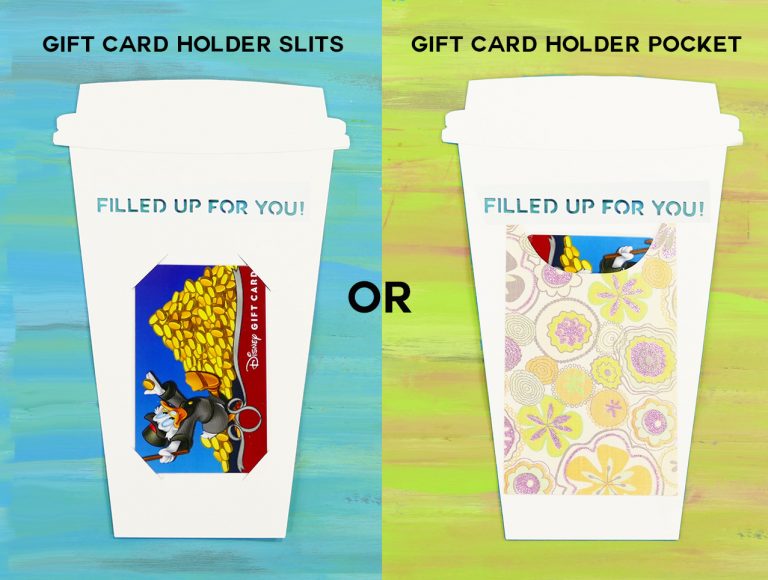 Reader Kimberlee made 30 of these coffee cup gift card holders from my pattern — I love them!
Coffee Cup Gift Card Holder Materials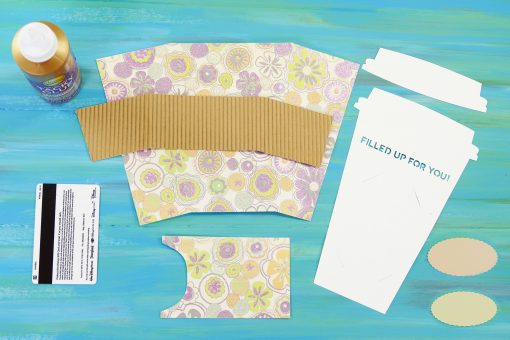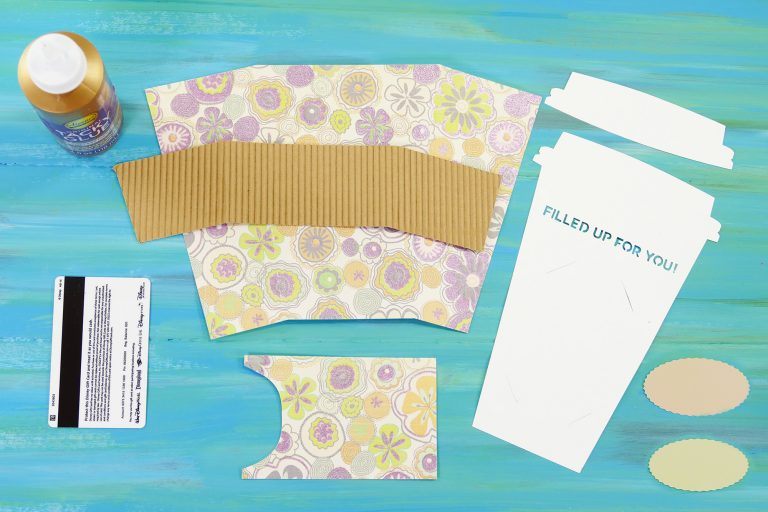 This post contains some affiliate links for your convenience (which means if you make a purchase after clicking a link I will earn a small commission but it won't cost you a penny more)! Read my full disclosure policy.
Cut files for the outer cup, inner cup, lid, wrapper, card pocket, and labels. All the patterns/cut files are available for free in my resource library (get the password to my library by filling out the form at the very bottom of this page).
Cardstock (I used plain white cardstock for the inner cup and lid, and a sheet from The Delightful Stack by DCWV for the outer cup and gift card holder.)
Corrugated cardboard (I used a sheet of DCWV Corrugated paper.)
Glue (I used Aleene's Tacky Glue)
Your gift card
A pen (to write a name on the label)
Note: I cut my cardstock on a Cricut Explore Air.
Coffee Cup Gift Card Holder Step-by-Step Tutorial
Step 1: Cut out your cardstock using the pattern or cut files in my library. Note that if you do not want the slits or the words "Filled Up For You!" simply stop your cutting machine after it finishes cutting out the lid. (If someone out there needs a file without the slits or the words, let me know and I'll upload a modified file.)
IMPORTANT NOTE: If you're not sure how to upload an SVG file to Cricut Design Space, or you're having issues (such as getting a message that says "unsupported file"), please watch my free training series, The Joy of SVGs. It will help you SO much!
Step 2: Glue the lid to the top of the inner cup. It fits right over it, easy peasy.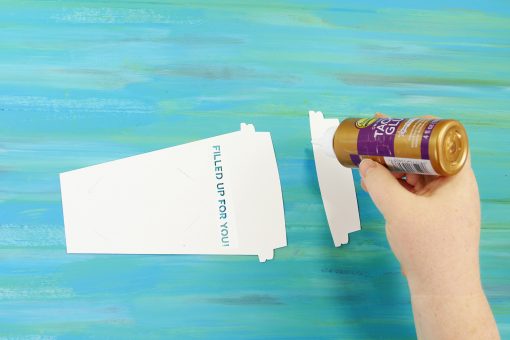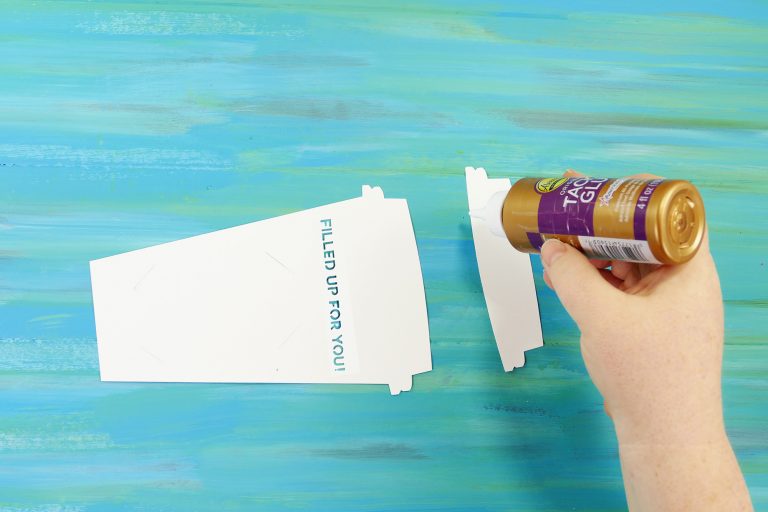 Step 3 (Optional): If you prefer to glue on the card holder pocket rather than use the slits, place the card pocket face down, put your gift card over it as shown in the photo below, and carefully glue around it. Now pick the pocket and card up together and place them on your inner cup, then press down. I recommend you glue it with the card in it like this because that way you know your card fits. You can turn the whole glued cup cover and press down from the back to help the pocket stick to it better.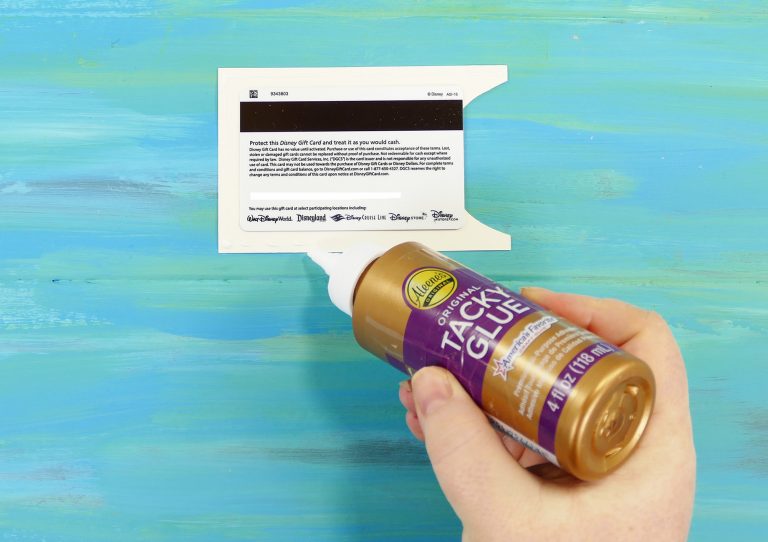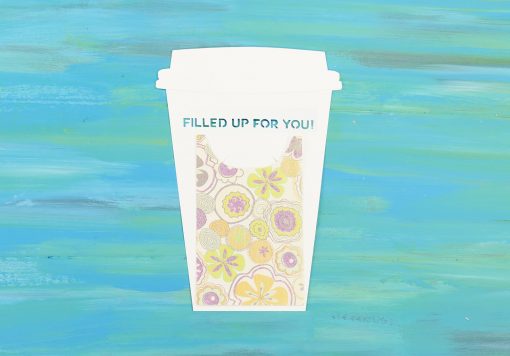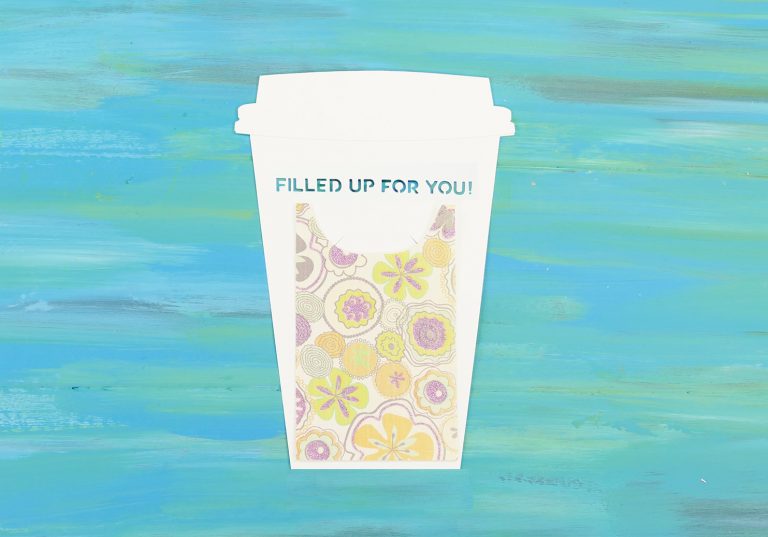 Step 4: Crease the outer cup to form the shape shown below.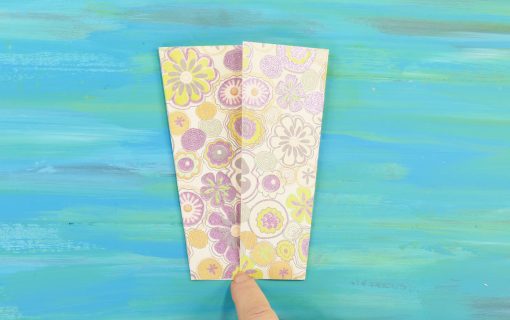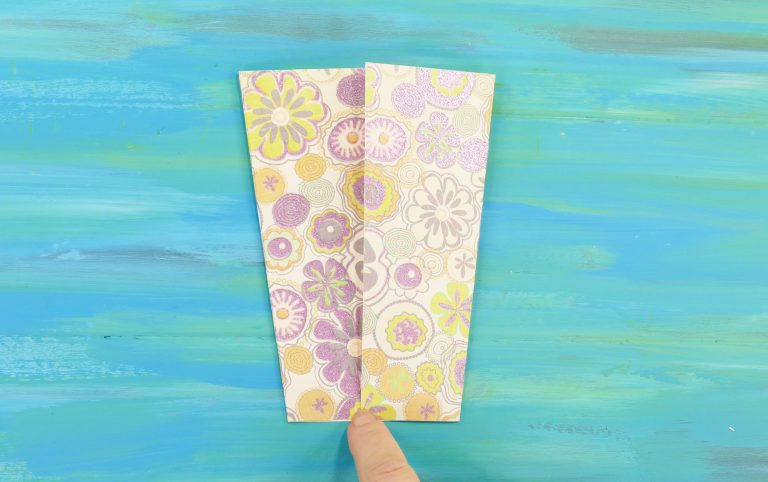 Step 5: Glue the bottom edge, as well as one edge of the outer cup, as shown below. Fold back up and press until glue dries.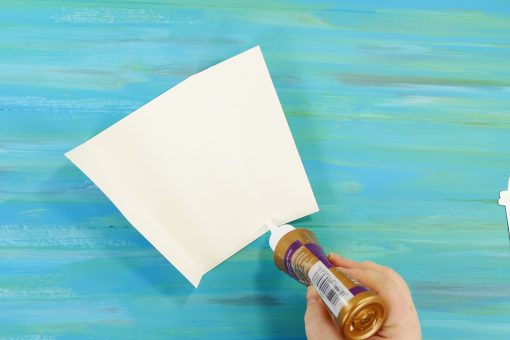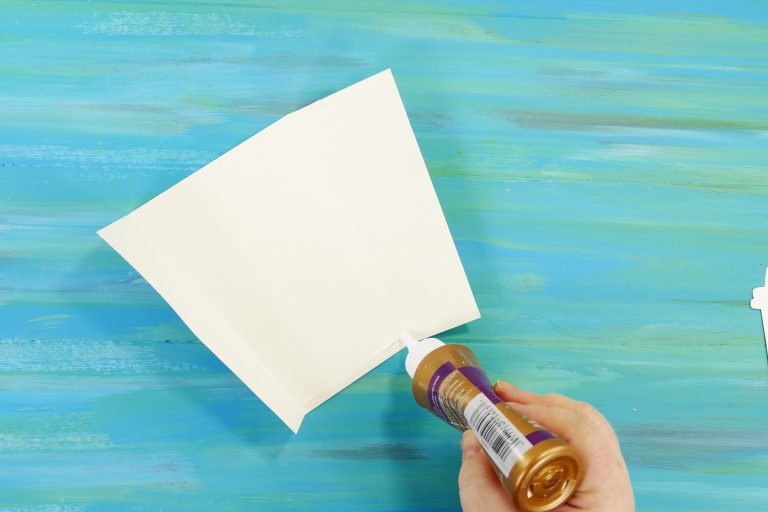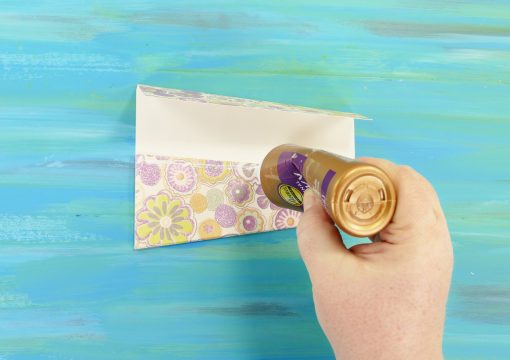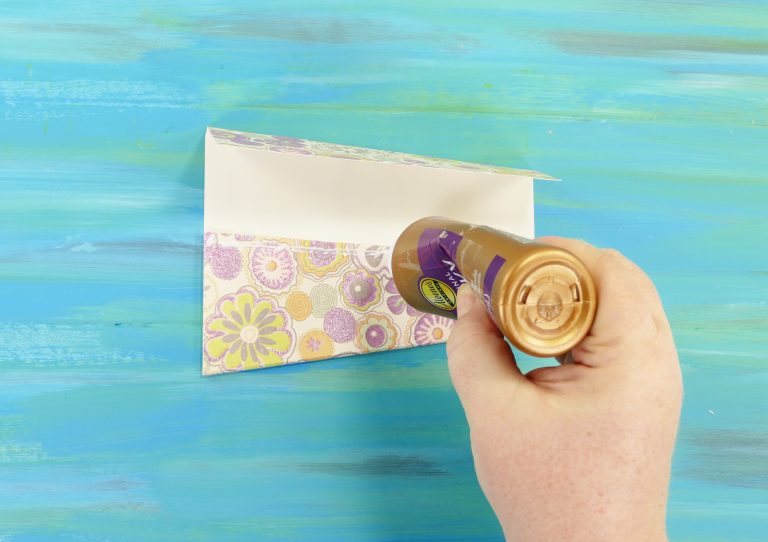 Step 6: Fold the wrapper around the outer cup and glue both the edge of the wrapper. I also recommend you glue a strip below the wrapper (as shown in my photo) to prevent the wrapper from slipping down the cup.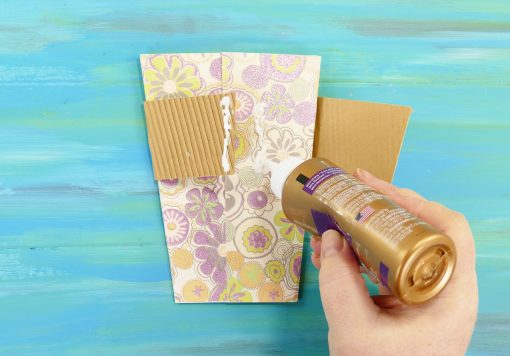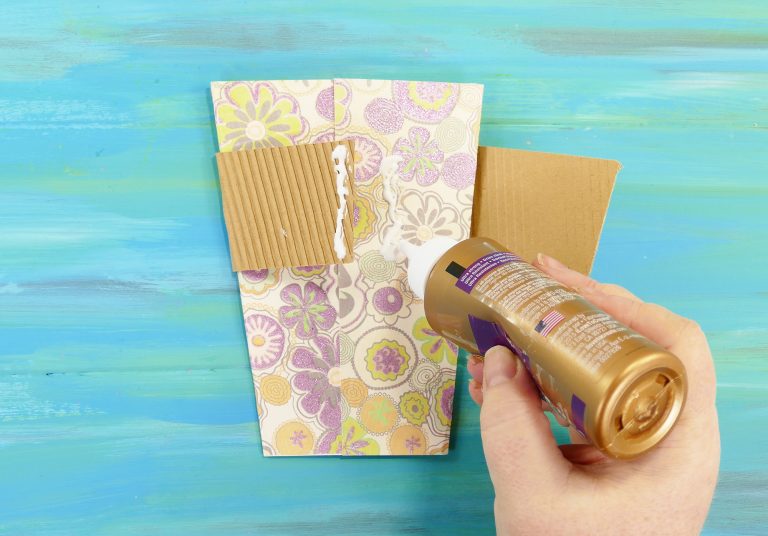 Step 7: Write the name on the label before you glue it to the cup.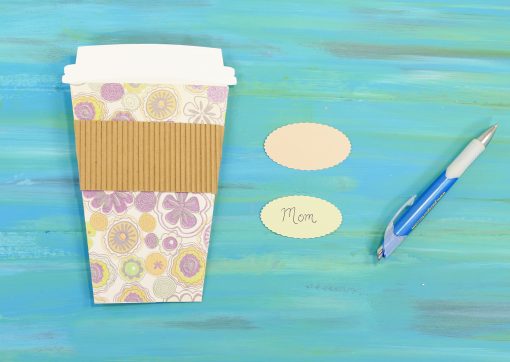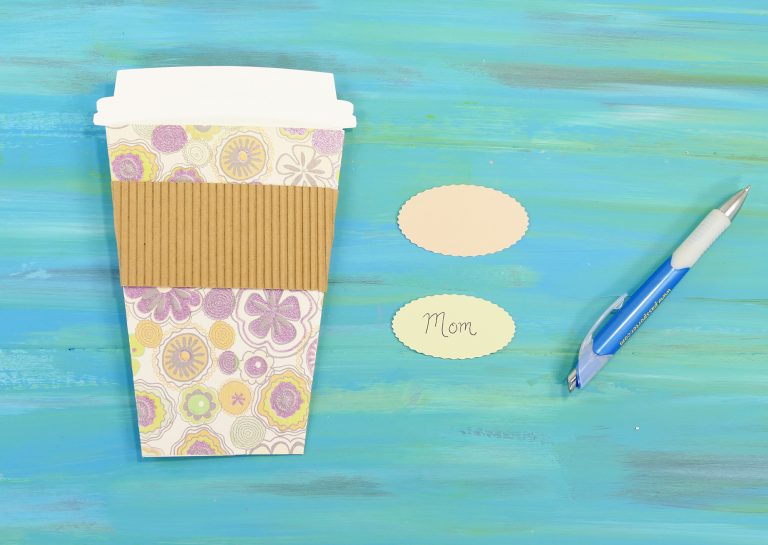 Step 8: Glue the top label to the bottom label, then glue both to the wrap.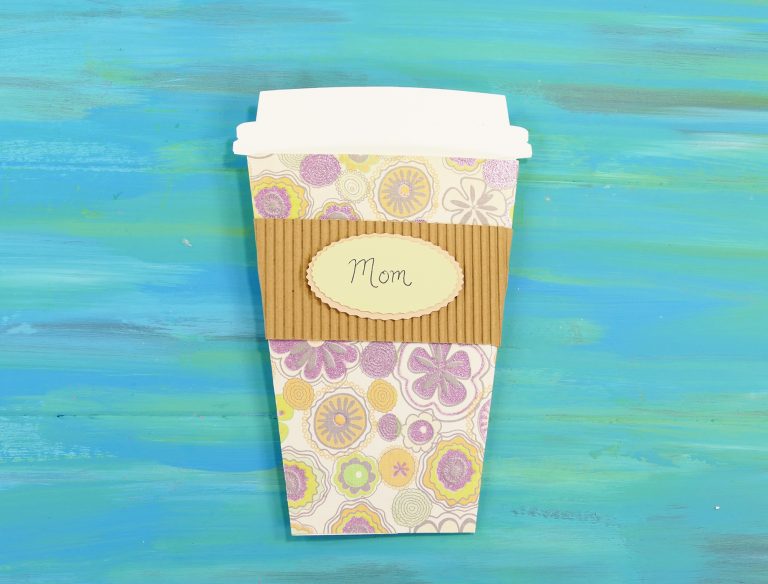 And there you have it … a take-out coffee cup gift card holder! Isn't it cute? My nieces loved the ones I made for them. And my sister thinks these would make great office and neighbor gifts.
Please let me know what you think, and if you have any questions!
Love,