Do you ever feel uninspired and struggle to find unique ideas and creative projects?
Do you ever fear failure and want a little encouragement and help?
Do you wish you had a friend to walk you through a fun project step by step?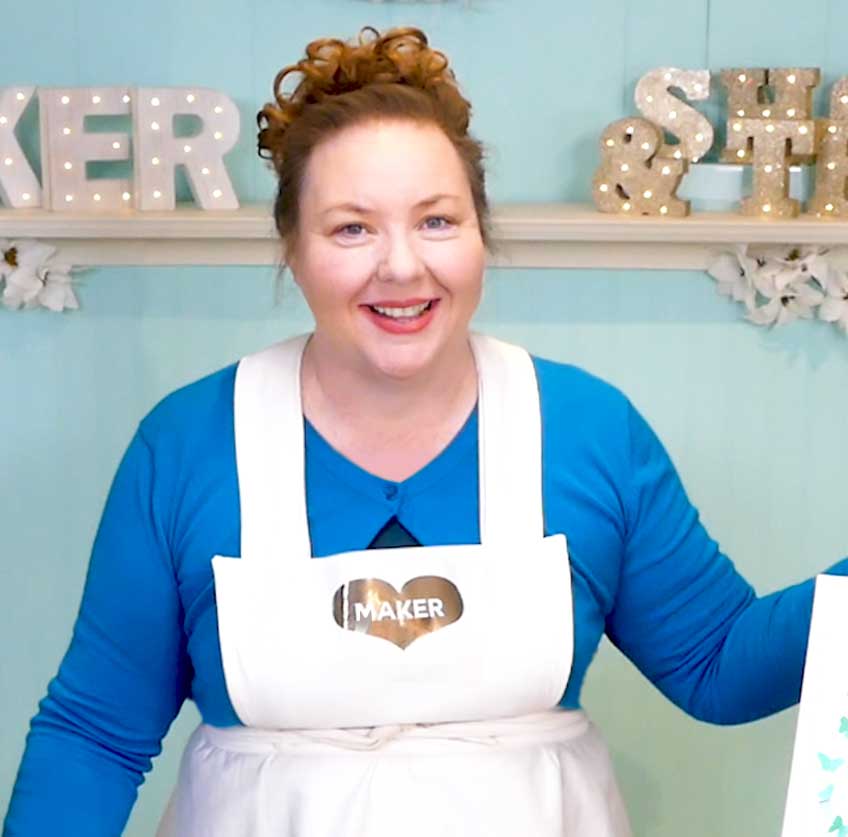 I've found that so many women in the prime of their lives struggle with finding inspiration to be creative, but just get caught up in the idea of being busy. And then once they are ready to make something, they waste time looking for exactly what they need to make it.
JenniferMaker is here to help! I show you ways to create for your home and heart, which includes papercrafts, Cricut projects, DIY projects, craft tutorials, and easy home decorating and organizing ideas.
This is a warm and welcoming place where creative women can find inspiration and information to make, create, and decorate.
JenniferMaker is:
your upbeat friend who inspires you to conquer crafts & DIY projects to create for your home, family, and friends.
your crafty friend who shows you all the cool DIY and craft tips and the projects that make people go "Wow!"
your inspiring friend who helps you find encouragement to craft and create your life in the way you want.
I invite you to use my personal collection of detailed, step-by-step tutorials that show you exactly how you can create your own version of something that's entirely within your ability to create. You'll be amazed at how many things you can craft on your own.
Jennifer Maker is NOT:
just another craft or DIY blog — I am committed to showing you how to create, amazing projects that will blow your mind. They may not all be accomplished in an evening, but by the time you're done with these projects you will feel so awesome for doing it!
just another SVG shop — I don't sell my designs; this is not a store. I am committed to spreading my designs as far and wide as I can in the hopes of helping as many women as possible.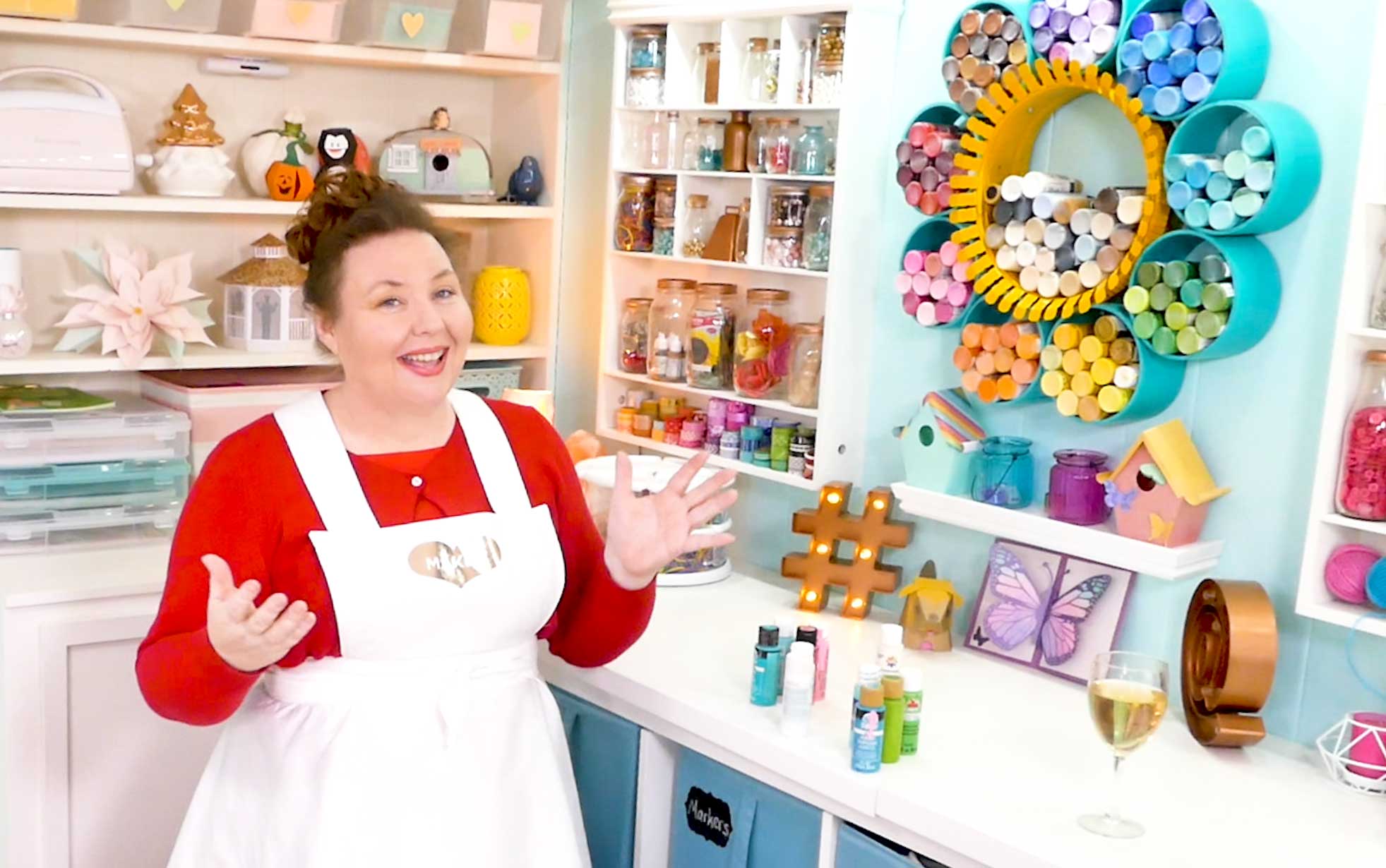 Find What You Need
You can search the 375+ projects and tutorials on my blog right here—just type a word or phrase into the box below for awesome ideas and results!
Favorite Tutorials
Want to check out some popular posts? These are some of my favorite blog posts I've done and the most popular ones on JenniferMaker:
Papercrafting
▸ How to Make a Giant Spellbound Paper Rose (and here are ALL of my paper flowers)
▸ How to Make a Pop-Up Butterfly Card
▸ How to Make a Penguin Paper Bomb
Fun Craft Ideas
▸ How to Make an Amazing Coat from Old Sweaters (you can also make hats, mittens, and scarves!)
▸ How to Make Fun Spa Recipes from Pink Himalayan Salt
▸ How to Make Sharpie Mugs in Four Different Ways
DIY Home Decor & Organization Tips
▸ How to Make a Craft Organizer in 5 Minutes
▸ 7 Ways to Organize Your Craft Room
▸ How to Make a Built-In Bench
You can browse my projects and tutorials by checking out the categories on the navigation bar, or by simply searching for what you want!
Follow Along as I Create and Organize My Craft Room
I transformed our family room (which had become my office) into the ultimate craft room. I redid the whole thing, from top to bottom. There was painting, building, IKEA hacking, decorating, and organizing. I documented the entirety of my craft room project, one project at a time!
Now Let's Connect!
Join my crafty community of 1 million+ visitors each month!
Once a week I'll send you an inspirational email with loads of creative ideas. I promise to never spam you (that is so not cool). Your email address will never be shared. You can unsubscribe in one click whenever you wish, no questions asked.
Watch Me Make It!
I post a new video every week on YouTube and I show you EXACTLY how to make one of my projects. Subscribe to my channel to get notified of my new videos and along with me on YouTube!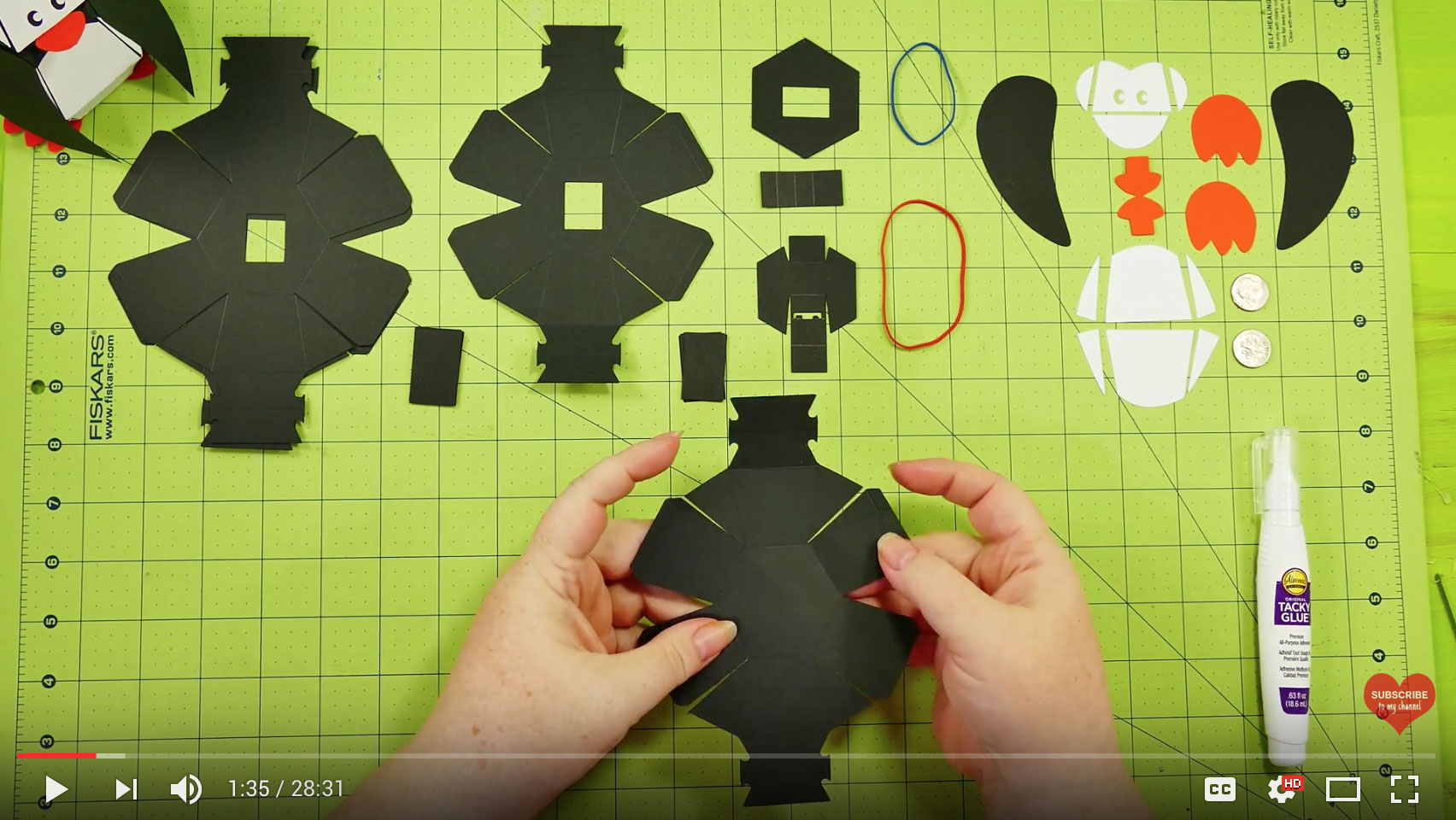 Learn How I Do It in My Course!
I offer two special courses, the CRICUT COLLEGE: DESIGN TO SHINE course to teach you how to use and love Cricut Design Space, and the CUT ABOVE SVG Design Course to teach others how to design beautiful and cuttable files on a whim. Enrollment is currently closed for both, but click here to get on a waiting list to be notified when enrollment opens again.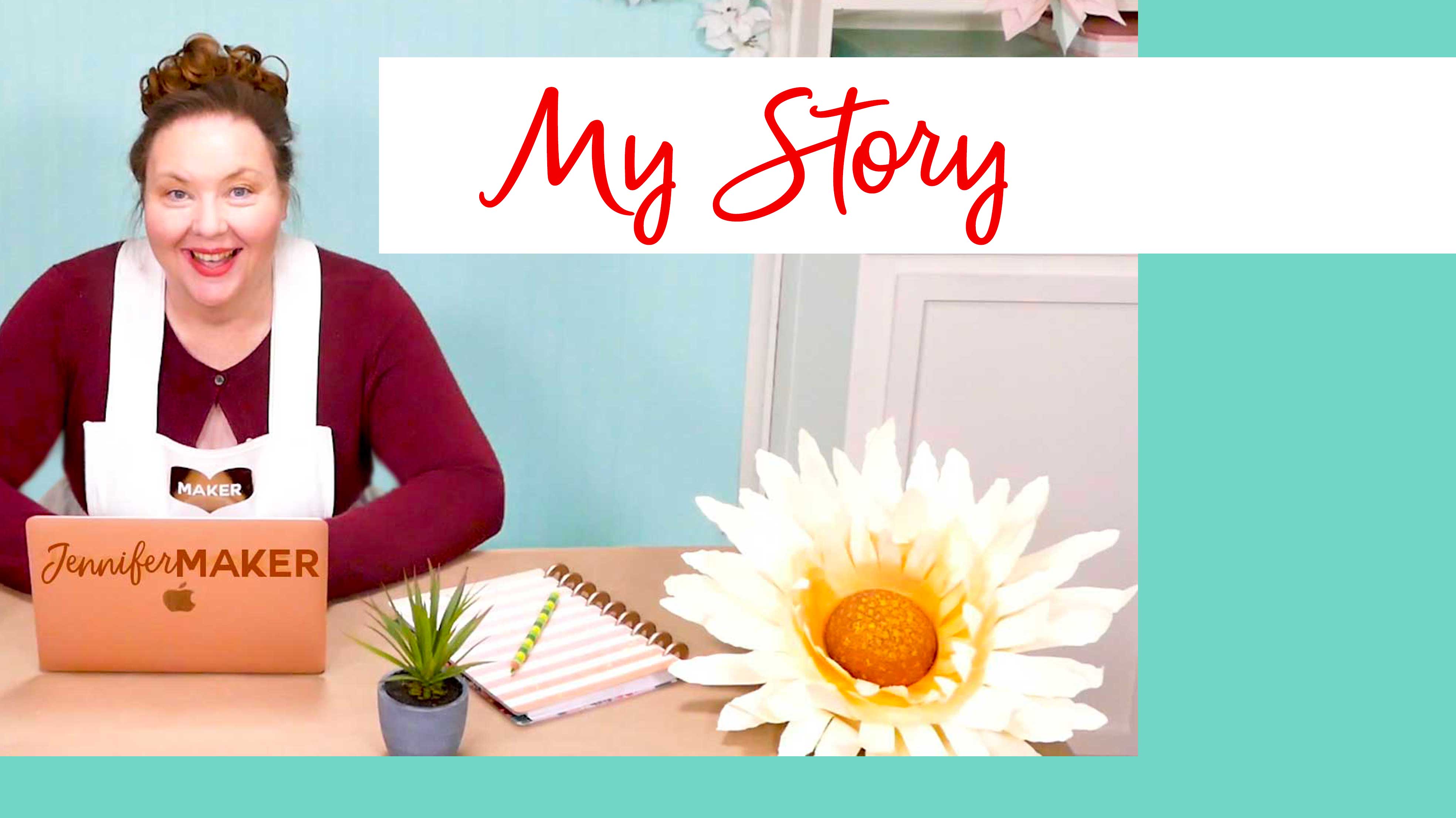 Get Inspired!
I ADORE Pinterest and love dreaming up creative DIY projects and home decor. I have creative boards for DIY Craft Tutorials, DIY Paper Flowers, DIY Sewing Projects, DIY Home Decor, Cricut Projects, and much more!
If you want to see what I'm up to day-to-day, you'll also find me on Facebook. This is where I share upcoming projects and images before they appear on the blog.
Want to know more about me? Learn all about the woman behind JenniferMaker here!
Love,