Are you ready for summer? I'm sprucing up my front porch for summer fun. A couple of weeks ago I showed you how to recover your outdoor cushions easily and quickly. So now that I've got pretty rocking chairs, I need a pretty flower pot. So today let me show you how to paint a flower pot with chalkboard paint and then decorate the rim for an an easy, breezy, custom look.
Some of the links below are Amazon affiliate links for your convenience. Read my full disclosure policy.
Chalkboard Flower Pot Materials
Decorating Your Flower Pot
First, brush off any dust or dirt from your pot, or your paint won't stick as well.
Next, paint the entire outside of the pot (except the rim) with your black chalkboard paint. To get a smooth effect, brush in downward in long, full strokes.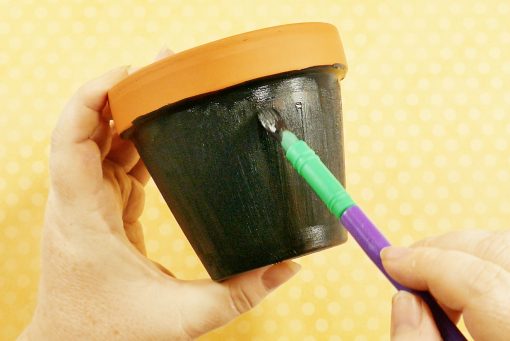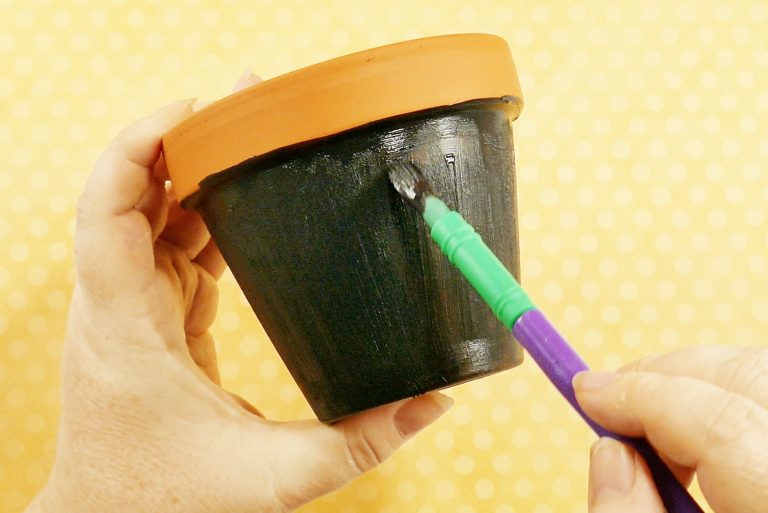 Now decide how you'd like to decorate your rim. You could paint it all a solid color, go for polka dots, or anything you like. I decided to use my cushion fabric as an inspiration, so I first painted the rim all white, then I painted stripes on it in varying colors and widths. You can use painter's tape to mark off some areas initially, but discovered it was easier (and faster) to just paint my hand. I used a black and white paint Sharpie marker to clean up my lines and put in finer lines.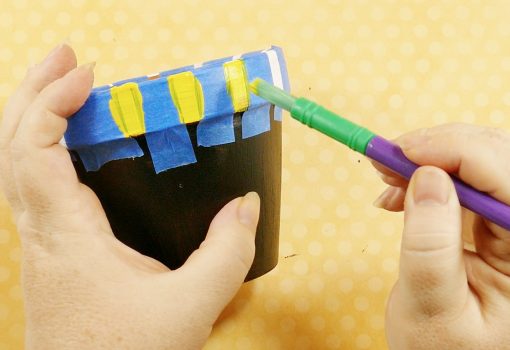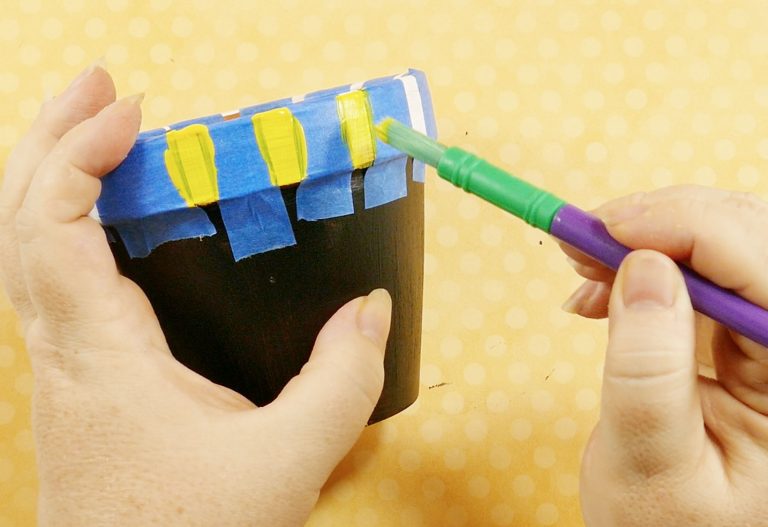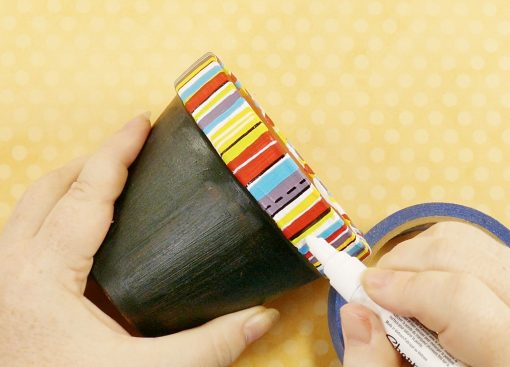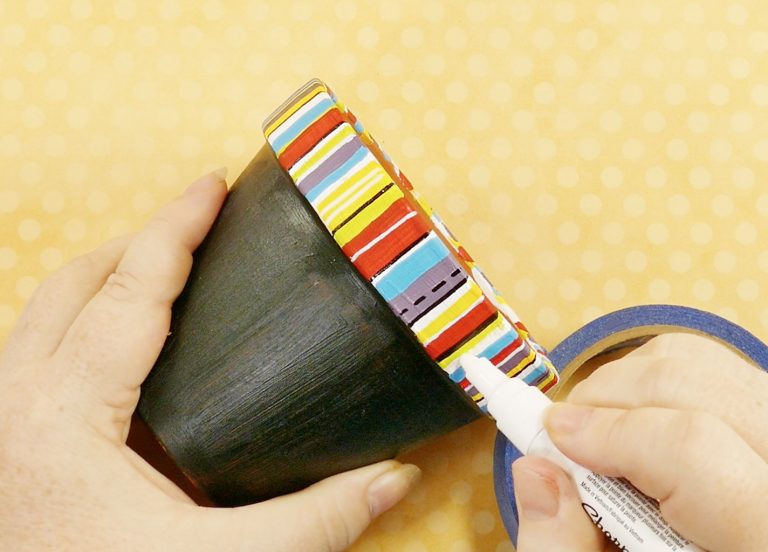 Coat the chalkboard-painted section of your pot in chalk — this primes it and gives in the "chalkboard" look.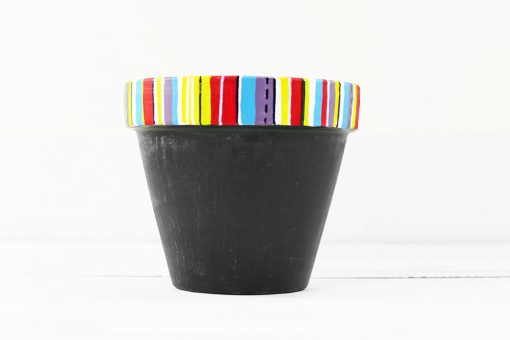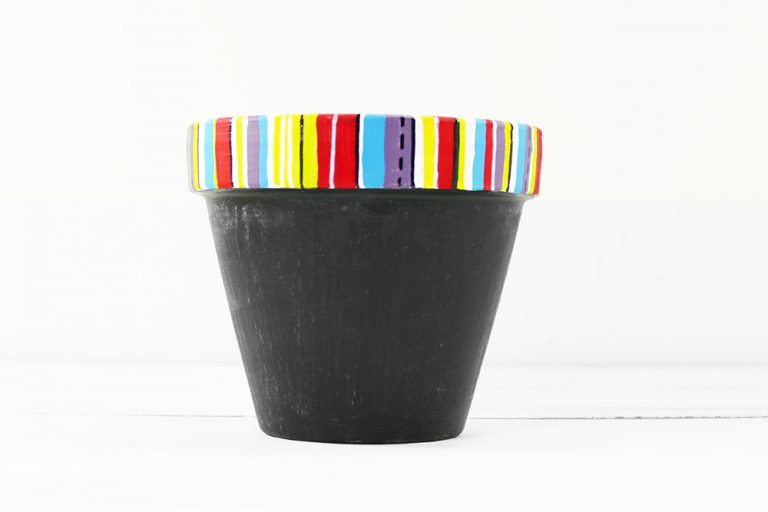 Write something in chalk on your pot. I chose to write "grow love" because love is where it's at … including my front porch (Greg and I sit out here often).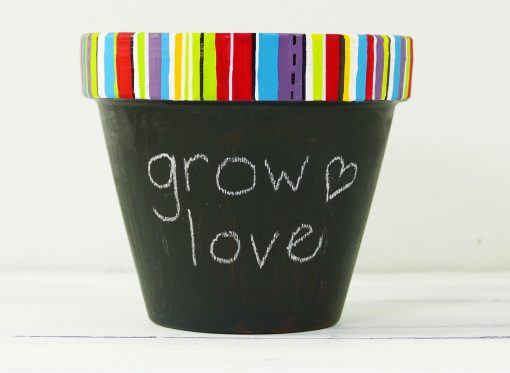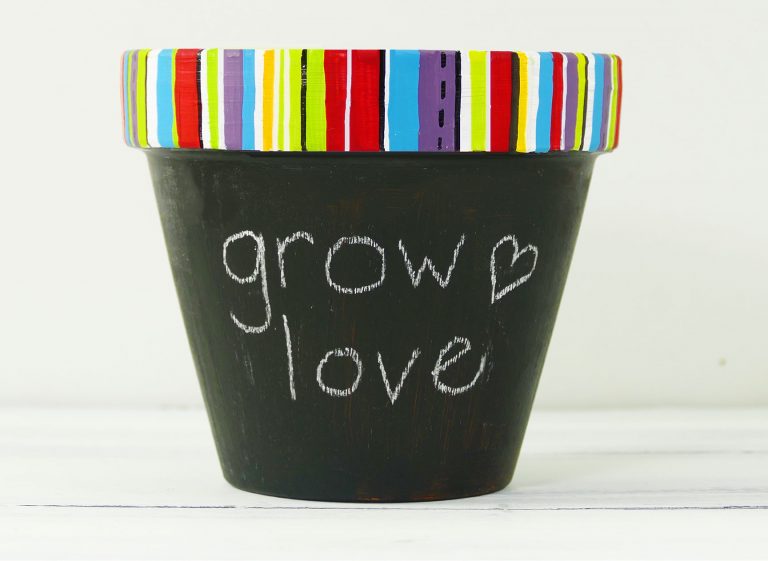 Plant a flower in your pot and enjoy!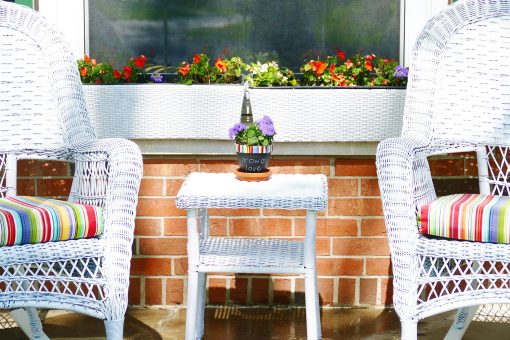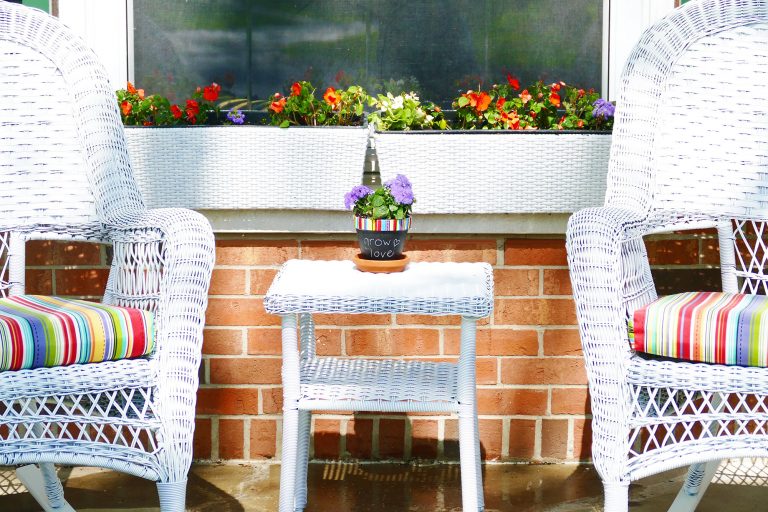 I hope you enjoyed this quick and easy project for the weekend! This sweet little chalkboard flower pot really cheers up my porch, and I love how it matches my cushions.
Love,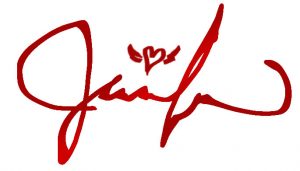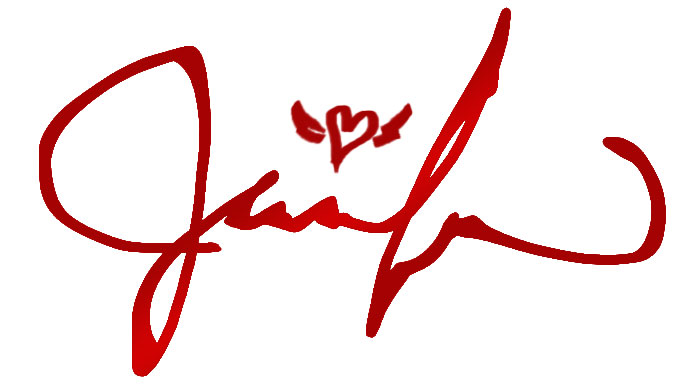 Did you like this tutorial? Let me know in the comments below, and please pin it for later!