Learn how to make Cricut projects to sell and handy care cards for your customers!
I love to craft for fun – it's a great creative outlet and I always have great gifts! But have you considered selling your work? I know many of you have, but maybe you're not sure what to make. To help you, I've gathered some of my favorite Cricut projects to sell, from mugs to T-shirts! And, I'm sharing some handy Print then Cut care card designs for your customers (or gift recipients!) that you can include with several of the items!
Watch the overview and step-by-step care card tutorial videos, premiering on my YouTube channel on September 24, 2022 at 2 pm EST!
Be sure to get my free Care Cards, too!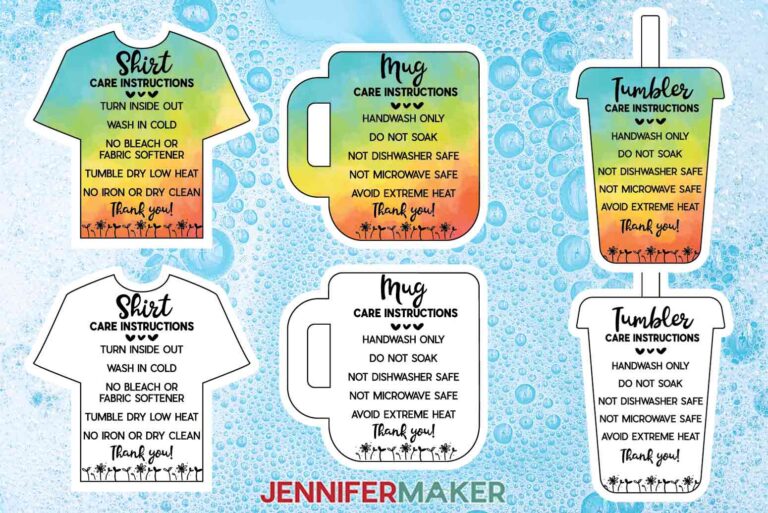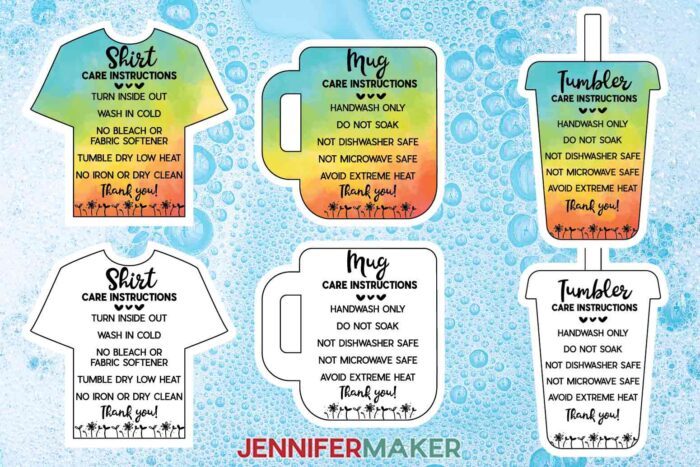 One reason that handmade items sell well is that they take time to learn, special tools, and skills – three things many people don't have! But I bet you do! And selling your Cricut crafts can be a great great way to earn extra money.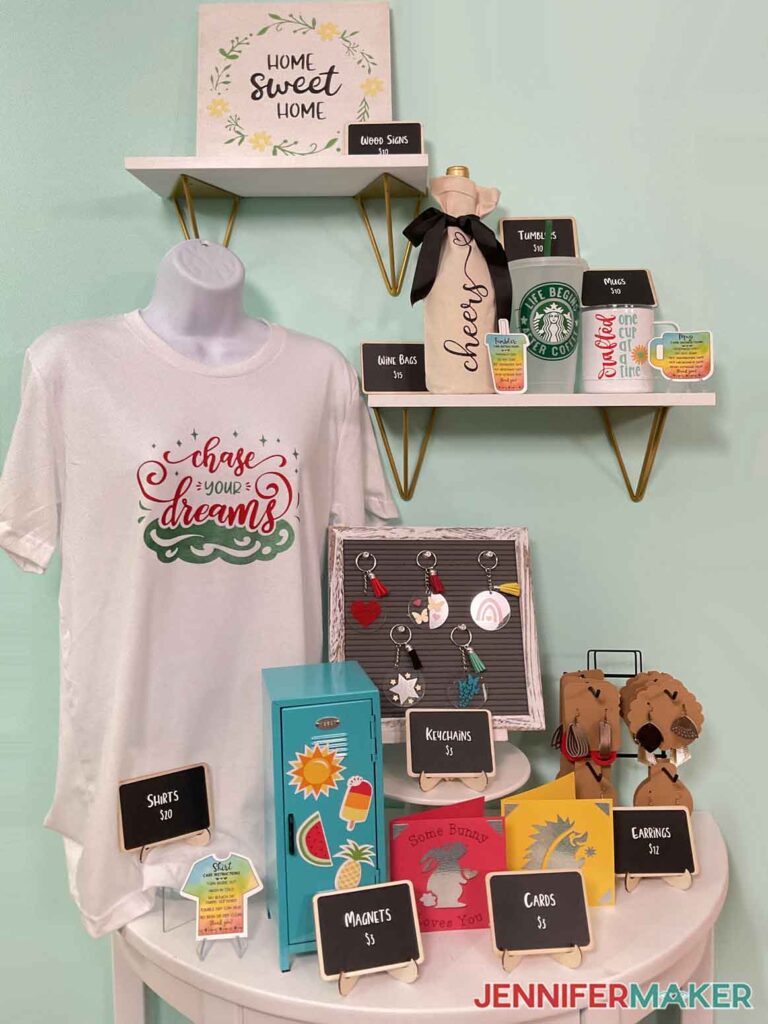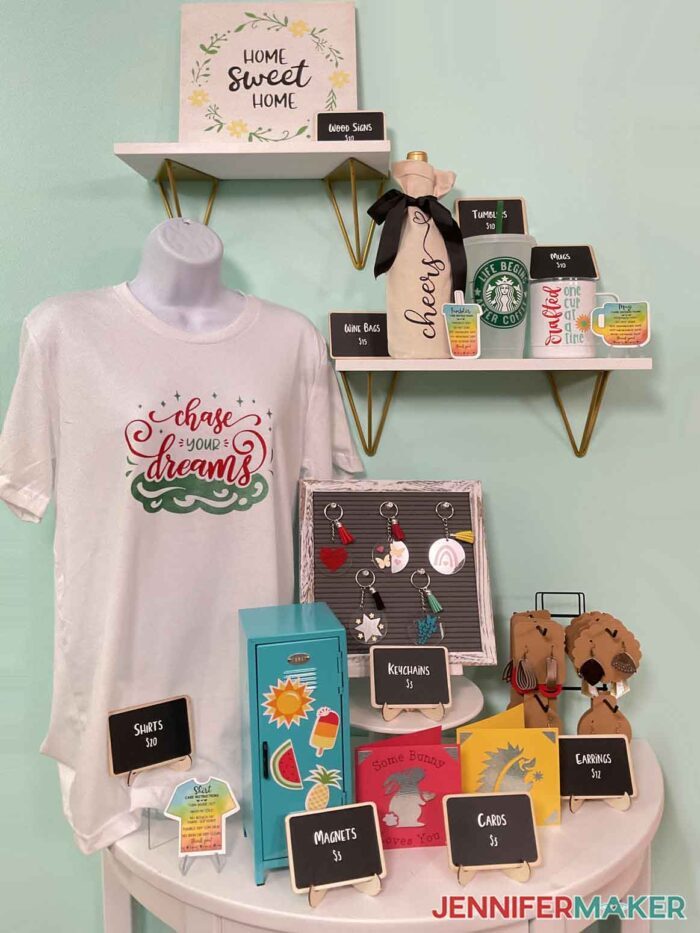 There are several things to consider when picking Cricut projects to sell:
What do you like to make?
If you're going to make Cricut projects to sell, pick products you like to craft. That way, when success strikes and you're swimming in orders, you get to do things you like. While crafting can be a source of income, do your best to keep it enjoyable so it doesn't just feel like Work.
What tools and materials do you have?
When you're just starting out, use what you have instead of investing in new tools and the cost of materials. For example, if you have a Cricut Explore Air, there are plenty of Cricut projects to sell you can make. You don't need to jump to a Maker right away! Wait until your Cricut business
Will you sell in-person or are you open to shipping?
Do you want the potential exposure of an Etsy shop or would you prefer to sell locally at craft fairs? If you open an online shop, be prepared to deal with shipping, which may impact the projects you pick and create an additional cost.
What sells well in the market you want to try?
This is fun research to do! Visit local events, look at similar Cricut small businesses online, or look in seller Facebook groups. What are the best selling Cricut projects? Is there an unmet demand in your area that you can meet? That's a great way to start!
Do you want to make many small items or a few more involved products?
Smaller, easy crafts like vinyl decals might not have the same price point as custom wooden signs, but they can even out depending on your quantities. Fast Cricut project ideas that become your best sellers can be just as profitable! This is especially true if you make items for events like baby showers. And the great thing about fast projects is you can squeeze them in around activities in your busy life.
Are you confident customizing designs?
If you are comfortable with Cricut Design Space, one of the best things for your Cricut craft business is customization. By offering customers the personal touch of adding a name, date, or other detail, your side hustle will take off!
There are so many Cricut projects to sell, but here are some of my suggestions!
Tumblers and Cups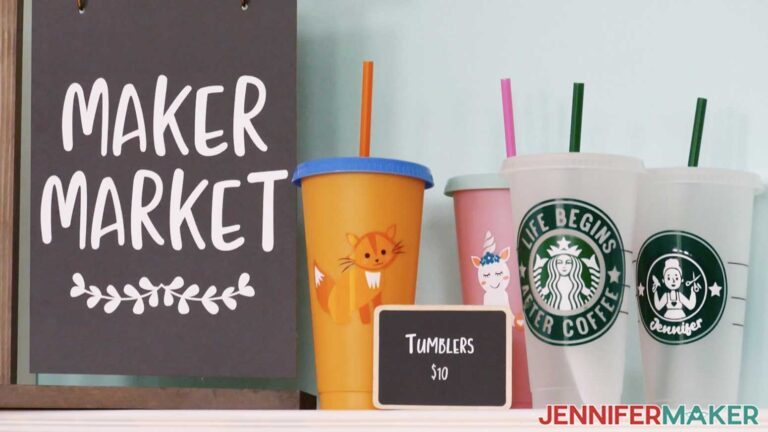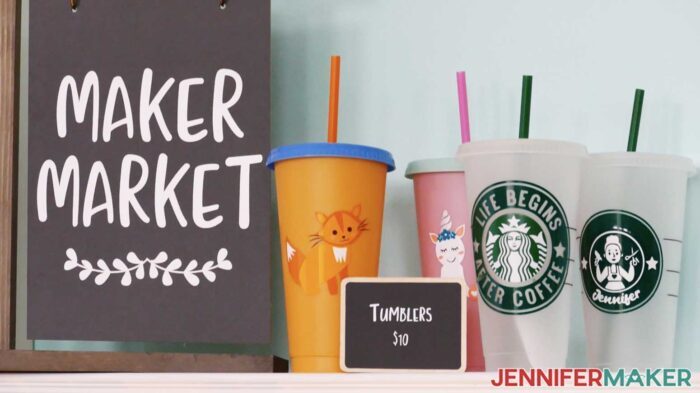 Mugs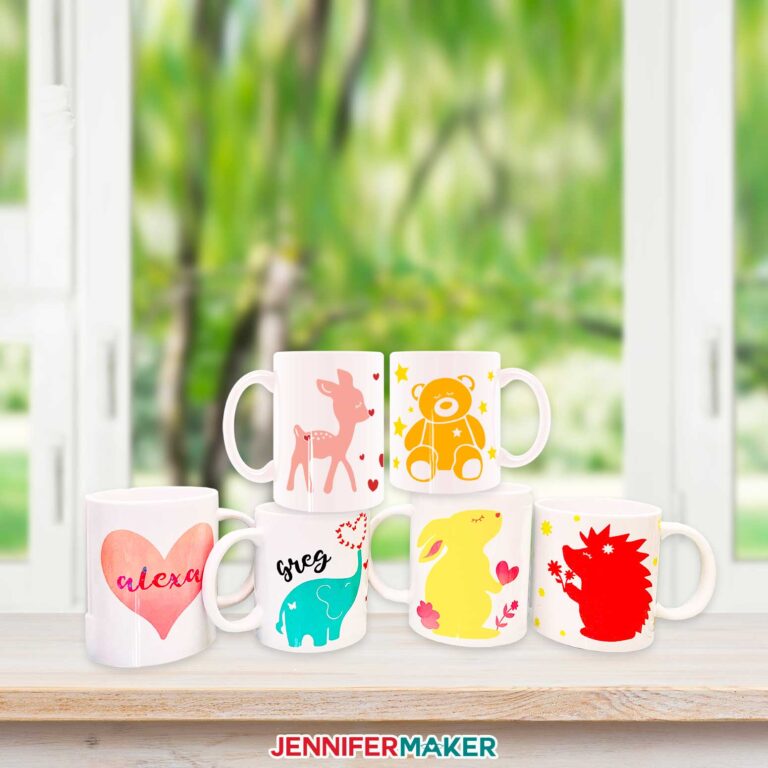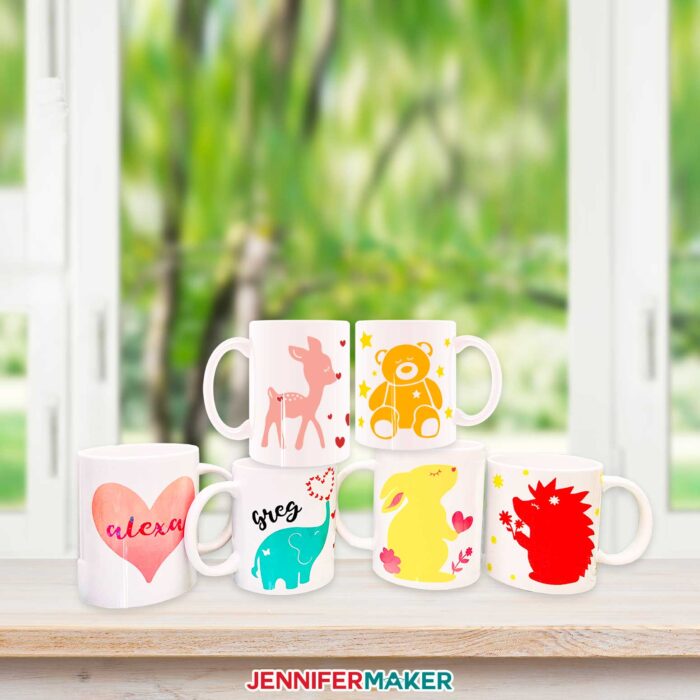 T-Shirts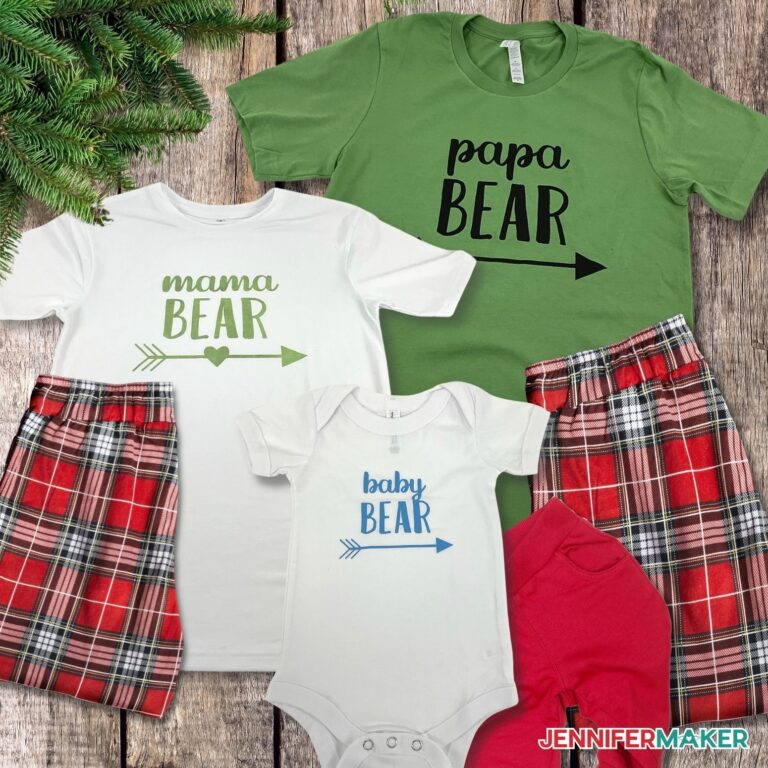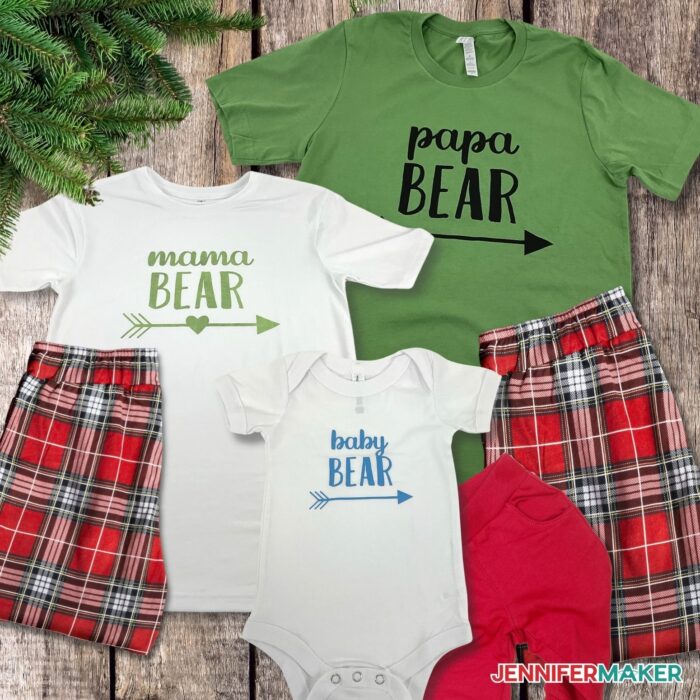 Wine Bags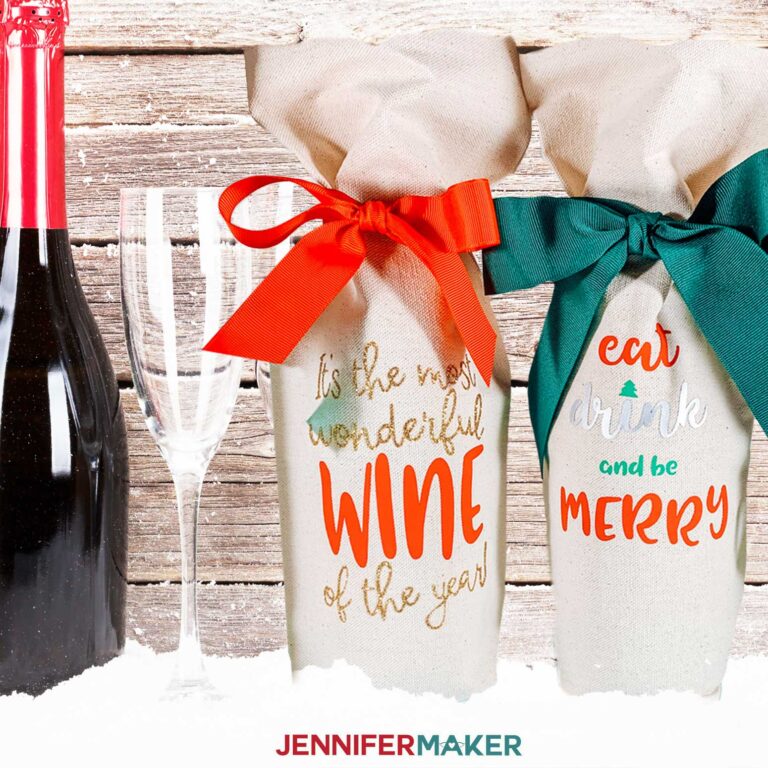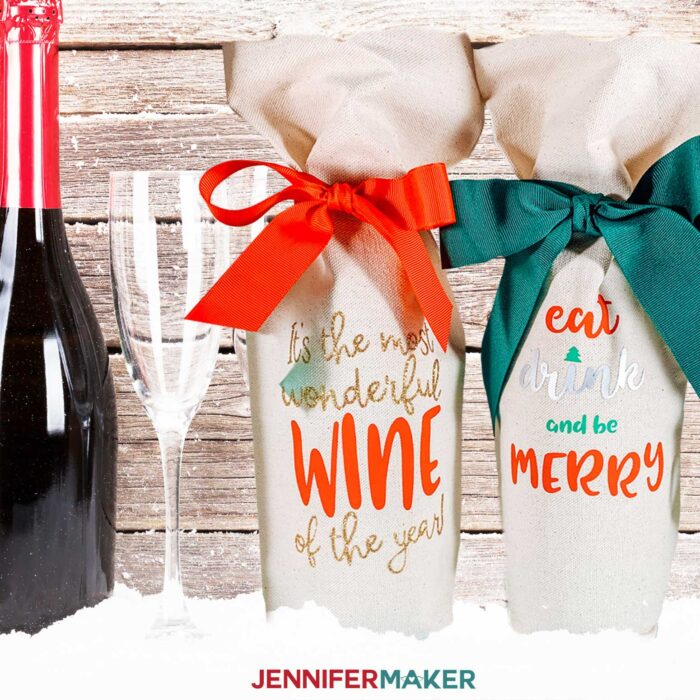 Stickers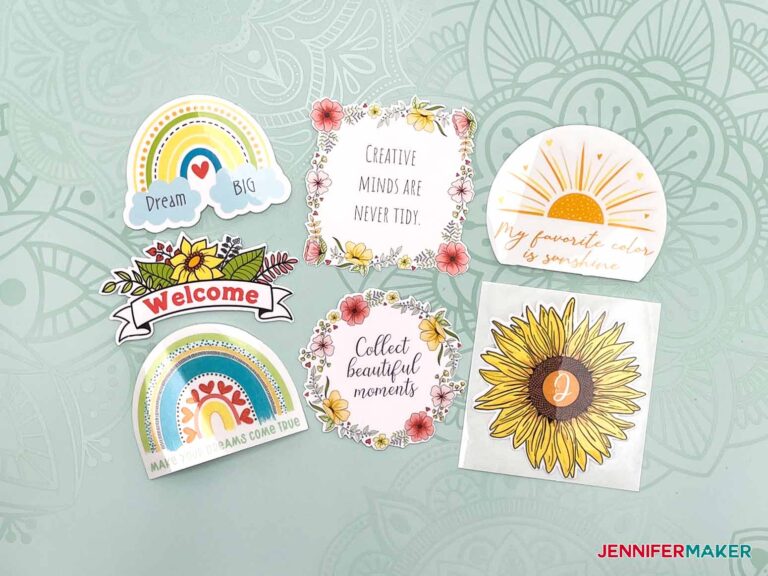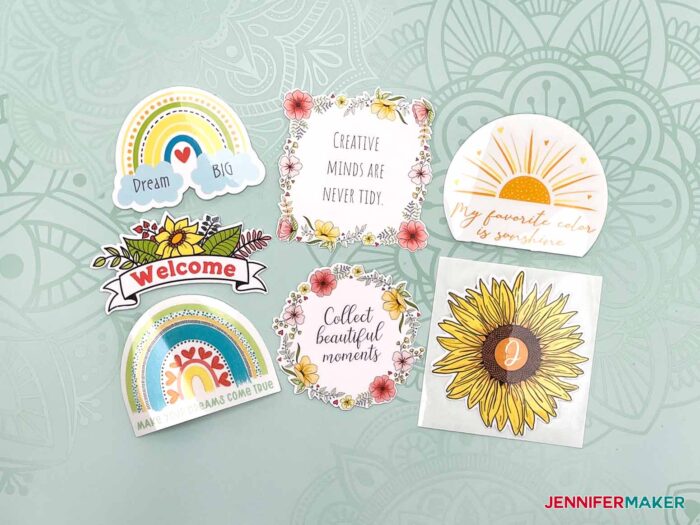 Magnets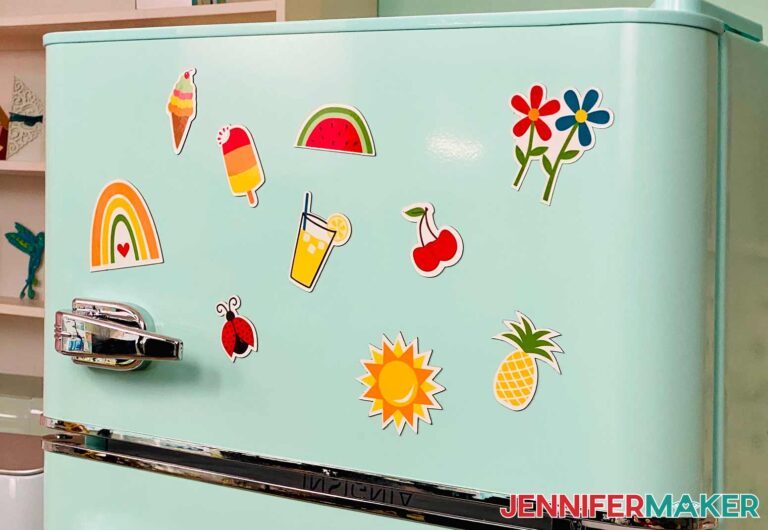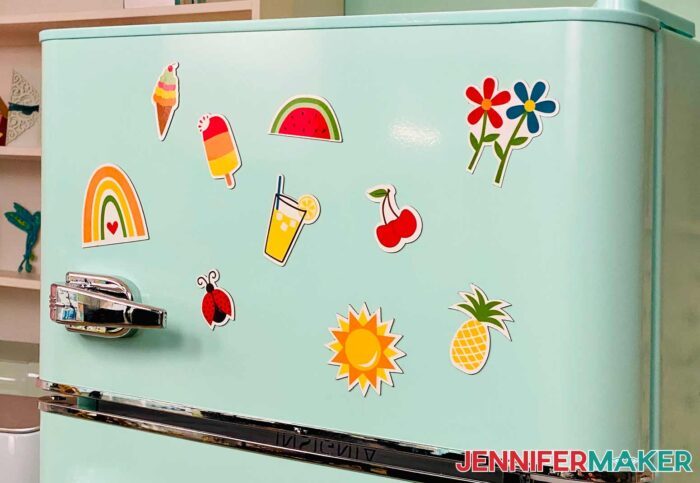 Cards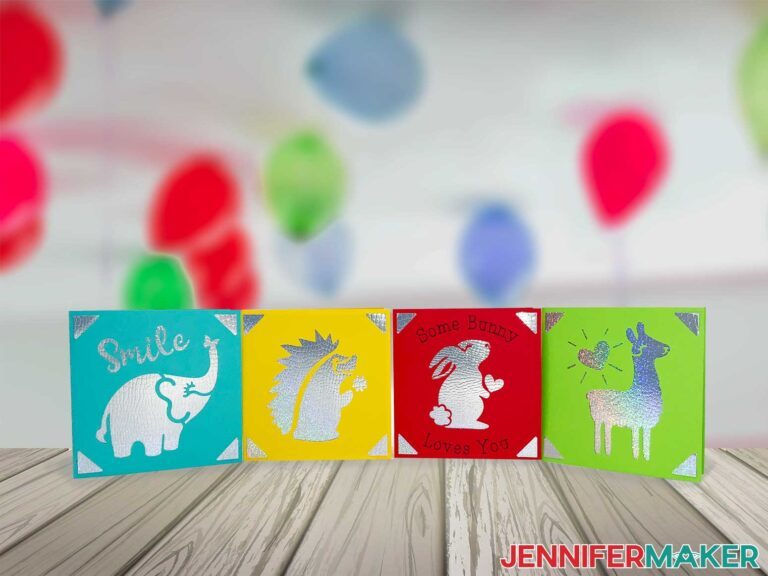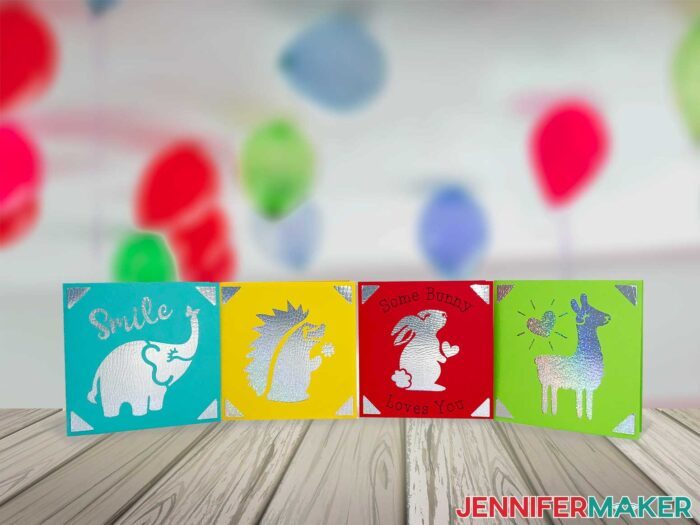 Envelopes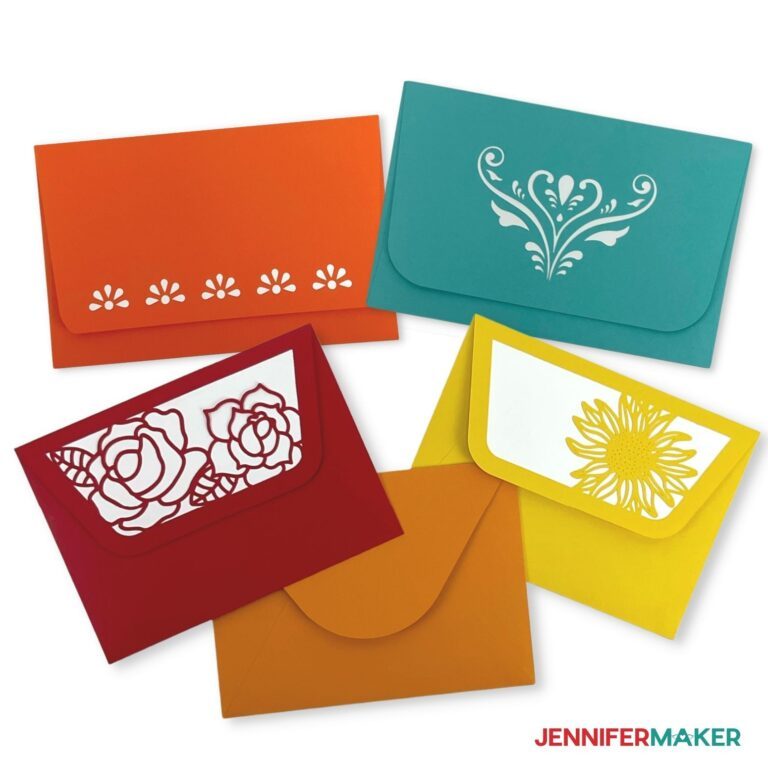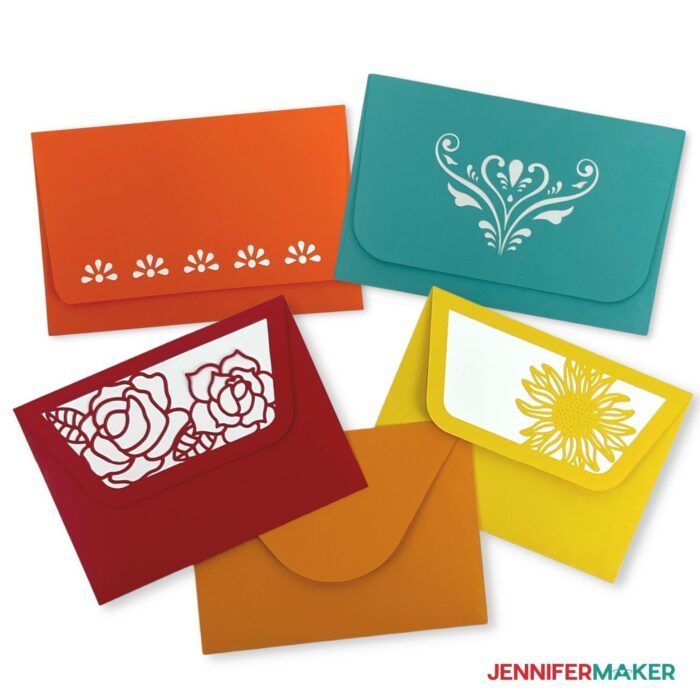 How to Make Envelopes – 12 Sizes and 30+ Designs
Leather Earrings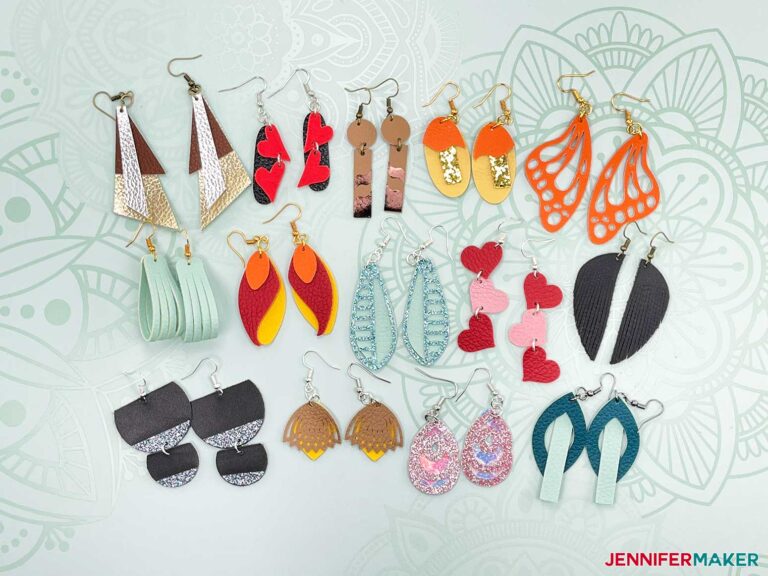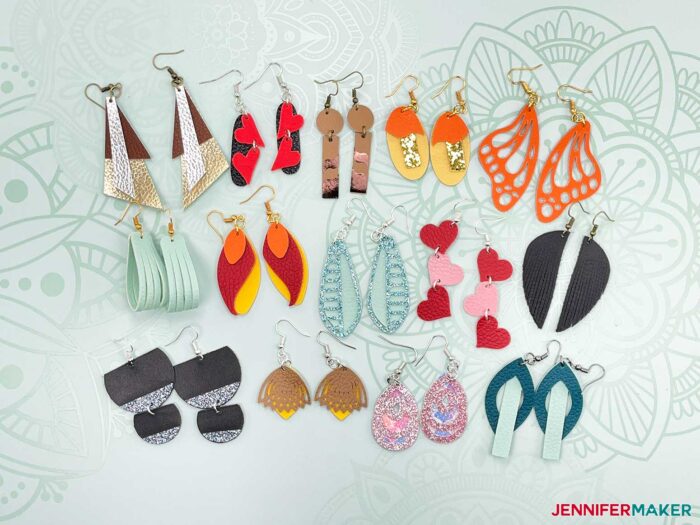 Coasters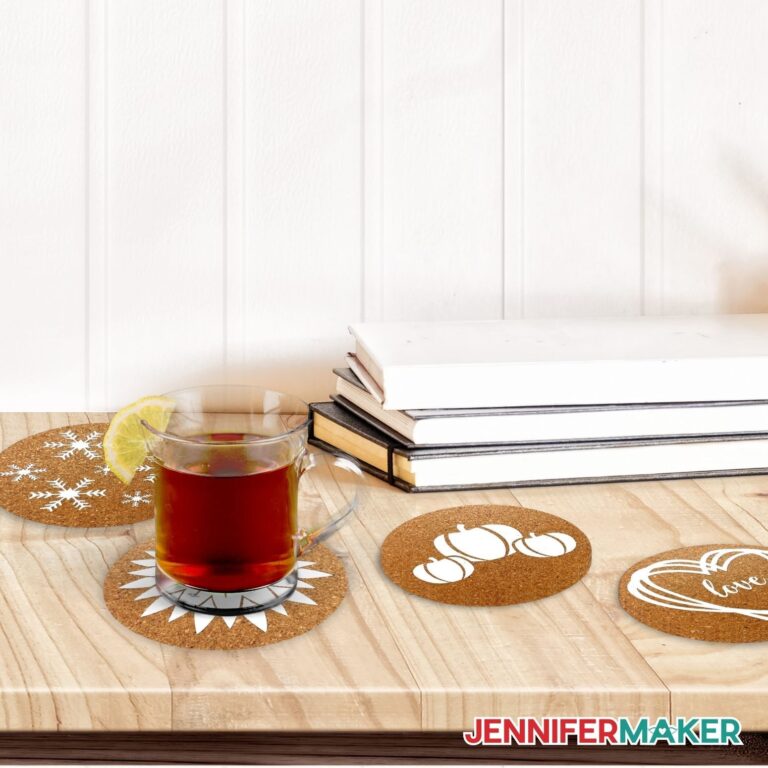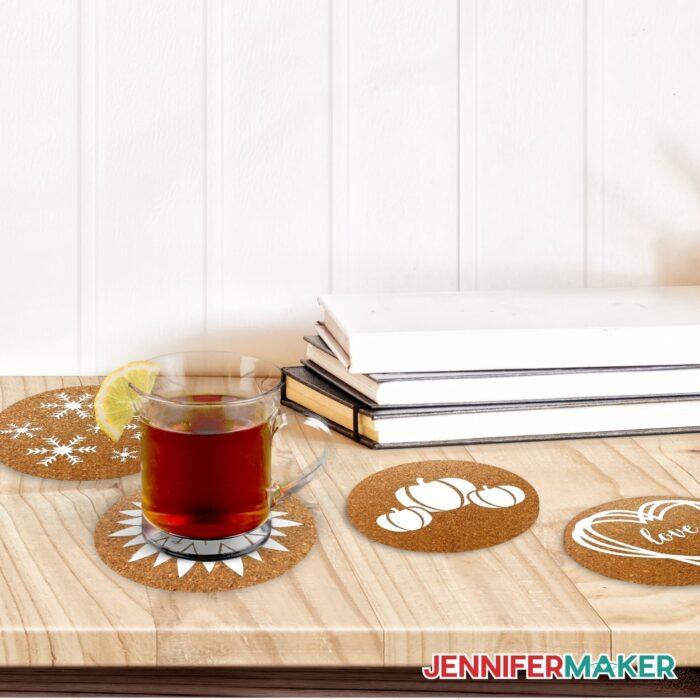 Keychains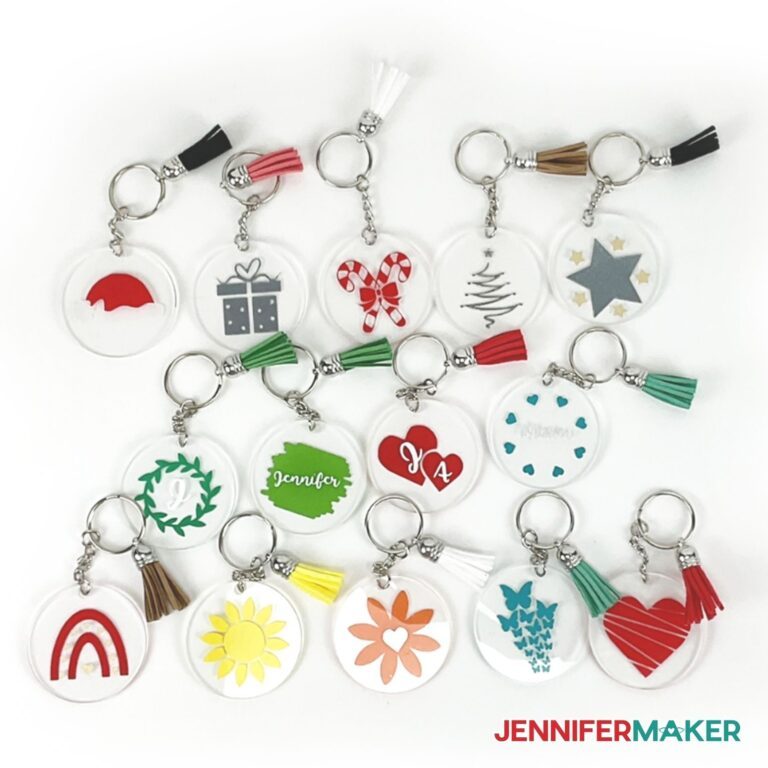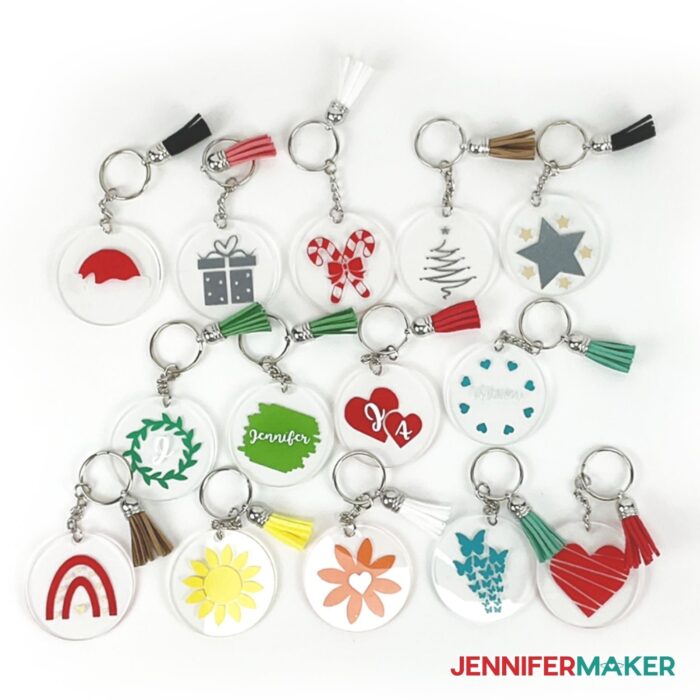 Home Signs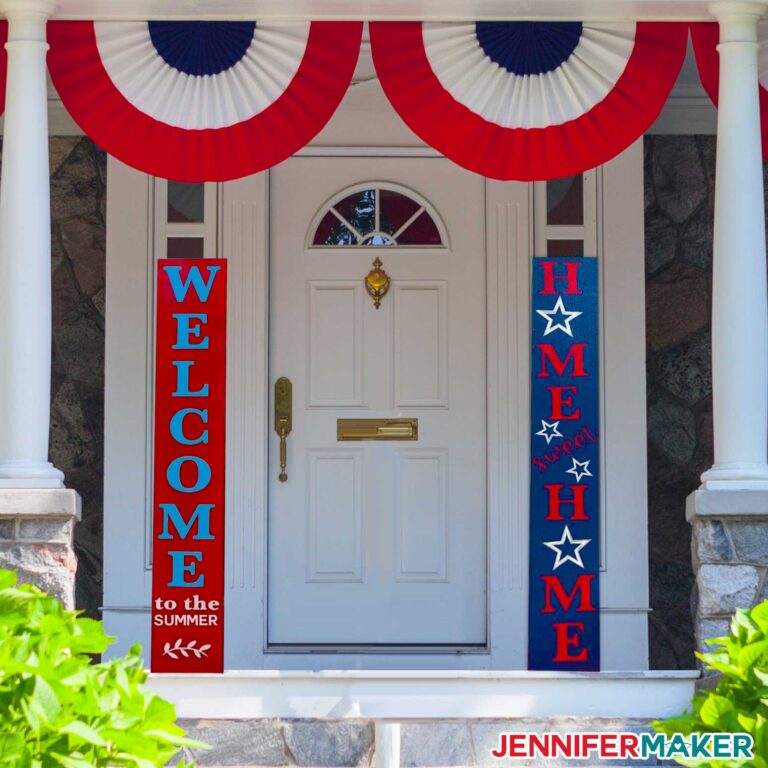 Ready to make some Cricut projects to sell and care cards? I'm super excited to show you how! This post contains some affiliate links for your convenience (which means if you make a purchase after clicking a link I will earn a small commission but it won't cost you a penny more)! Read my full disclosure policy.
Materials to Make Care Cards for Cricut Projects to Sell
How to Make Care Cards for your Cricut Projects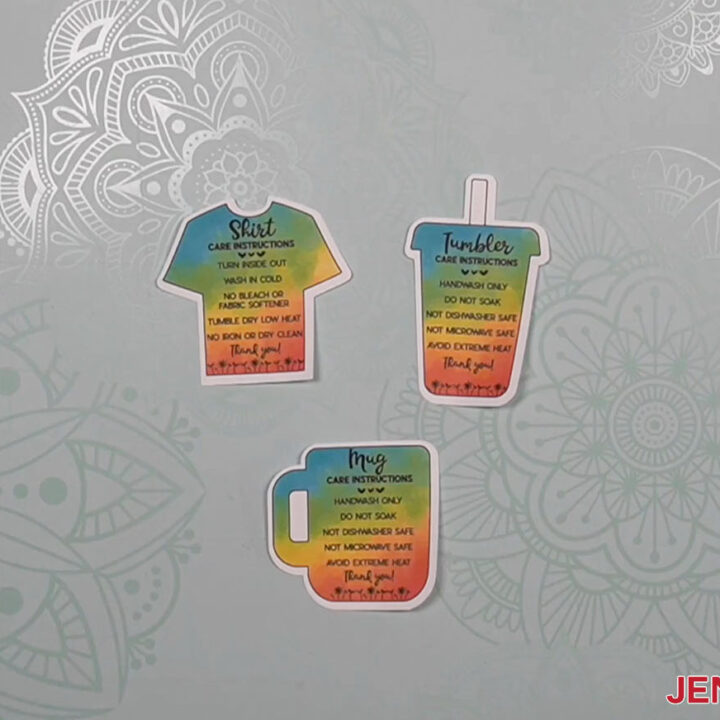 Cricut Projects to Sell Care Cards
Yield: 3

Prep Time: 5 minutes

Active Time: 30 minutes

Total Time: 35 minutes

Difficulty: Easy

Estimated Cost: $1

Make care cards to go with your Cricut projects to sell!
Answers to Your Questions About Cricut Projects to Sell
Q: Can I sell these designs on my Etsy shop/online store?
Thank you for wanting to create and sell our designs. The only thing we ask is that when selling the completed designs that you give credit to Jennifermaker.com and that you not sell the digital files.
Q. What Cricut projects sell the best?
Customized projects always seem to sell well, as do tumblers, t-shirts, and smaller items, especially during the holiday season.
Q. What can I make with Cricut to sell?
There are endless options, but my free design library is the best place to start for Cricut ideas to sell!
Q. What makes the most money with Cricut?
Q. How do I price my Cricut projects?
That really depends on your location, products, and business strategy. No matter what, make sure you're covering the cost of your materials, your time, and valuing your skills so others do the same!
Q. How do I avoid copyright issues with Cricut?
Make sure you have the commercial license for designs and fonts if needed. Most designers include information on what they do and do not allow you to do with their files, so make sure to check!
Q. What is the Cricut Angel policy?
The Cricut Angel policy outlines how you may and may not sell items made with their designs. For the full, updated details, visit the Cricut legal website.
Q: Do you have any more Cricut ideas to sell?
Yes! Other popular projects include cake toppers, tote bags, water bottles, and tea towels — all of which you'll find projects for on my blog!
Get my free SVG files for the Cricut Projects to Sell and Care Cards!

Now, I'd love to see your Cricut projects to sell and hear about your business successes! If you make anything with these designs, please share a photo in our Facebook group, email it to me at [email protected], or tag me on social media with #jennifermaker.
Love,