I'm going to show you how to make an adorable HOME sign with interchangeable pieces to celebrate holidays and seasons that you can display all year long.
I just love this project for so many reasons. First, I love that one design can be made in so many different ways! You can also make it either as horizontal or a vertical sign, isn't that so cool? And the second reason I'm a big fan of this project is because I love all the cute interchangeable pieces that make this sign something you can display all year-round!
I love the fact that this home sign is interchangeable and fits right in no matter the season or holiday! This year-round home decor sign will make add a special touch to any room in your house.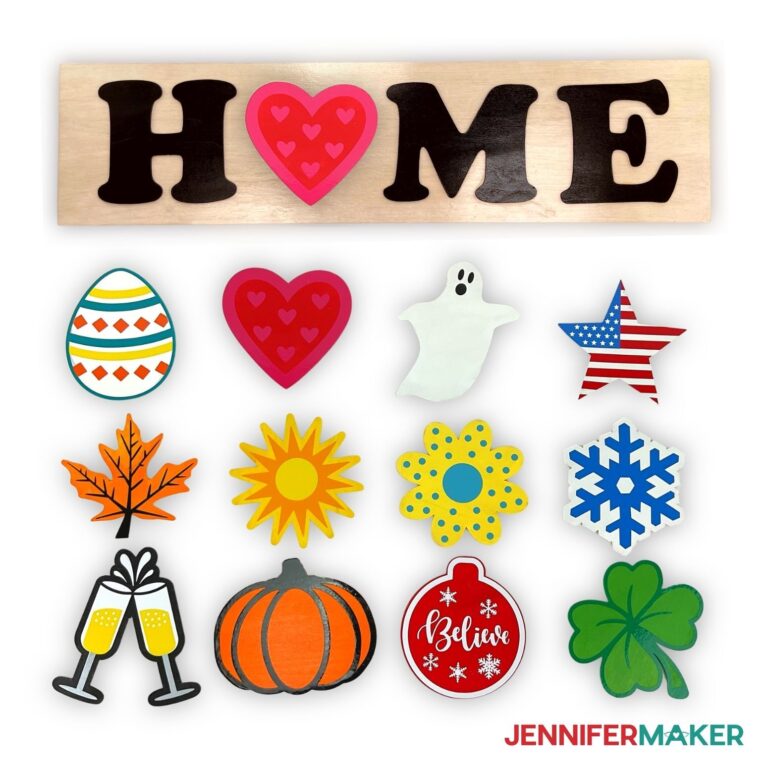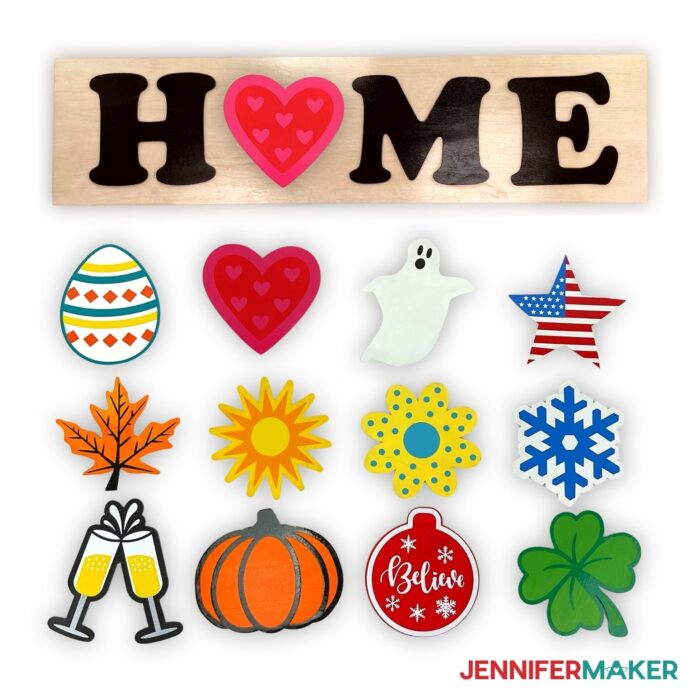 I'm going to be using wooden panels for this project. These are made of birchwood and measure 6 inches by 24 inches and are one and half inches thick. I'm also going to use Cricut Brand Basswood for all of my interchangeable wooden elements, along with vinyl, paint and stain. I'm using permanent vinyl in a variety of colors, acrylic paint, as well as spray paint.
And we'll also need Polycrylic Spray and varnish. To stick my interchangeable pieces to my sign I'm going to use velcro dots. Other things we will need for this project include: painter's tape, a ruler, a brayer, a spatula and weeding tool. Of course we will need our Cricut Cutting Machine and mats. Last but not least, we will be using the Cricut Knife Blade to cut the wood.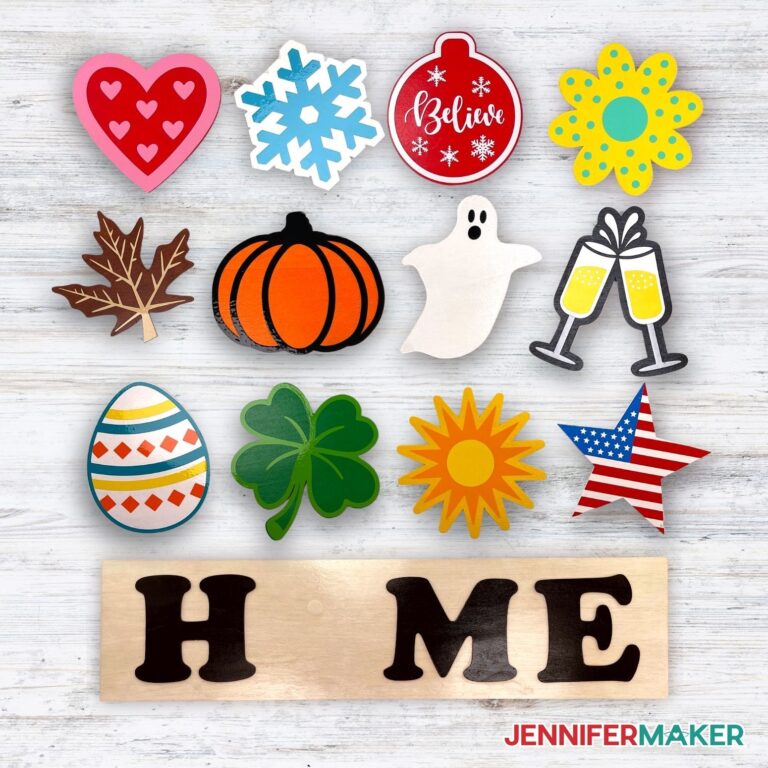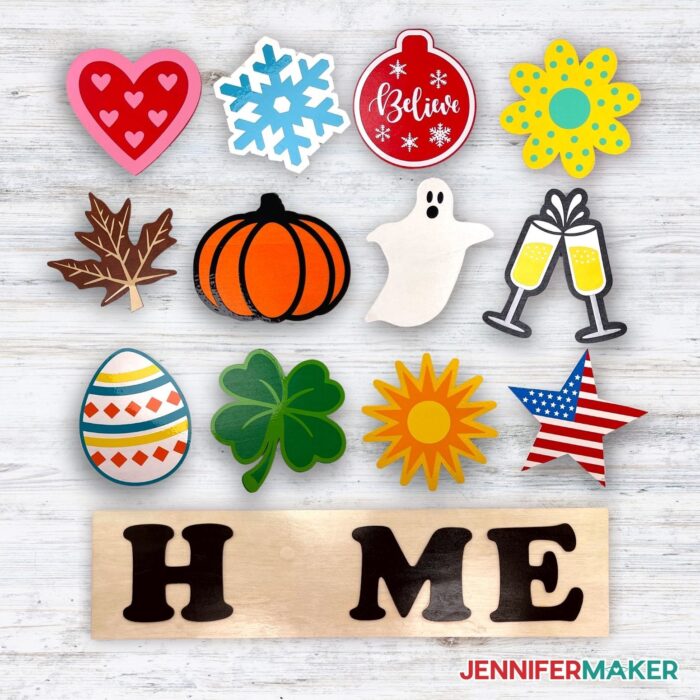 These wood signs are perfect to place in your entrance, living room, kitchen, or even your front porch. They are so much fun to change out during the different seasons and all the seasonal pieces can be custom made to your own liking using your favorite acrylic paints or your own designs. I've included 12 different shapes that you can place on your very own interchangeable sign.
I've also seen some welcome signs that make for great decor. But I thought, why not take it up a notch and create an adorable sign that can be used to reflect different times of the year!
This interchangeable home sign is nothing more than a wood board with seasonal shapes and velcro pieces that you can change out year round. You can be sure that this will be the first thing your guests see when they enter you home!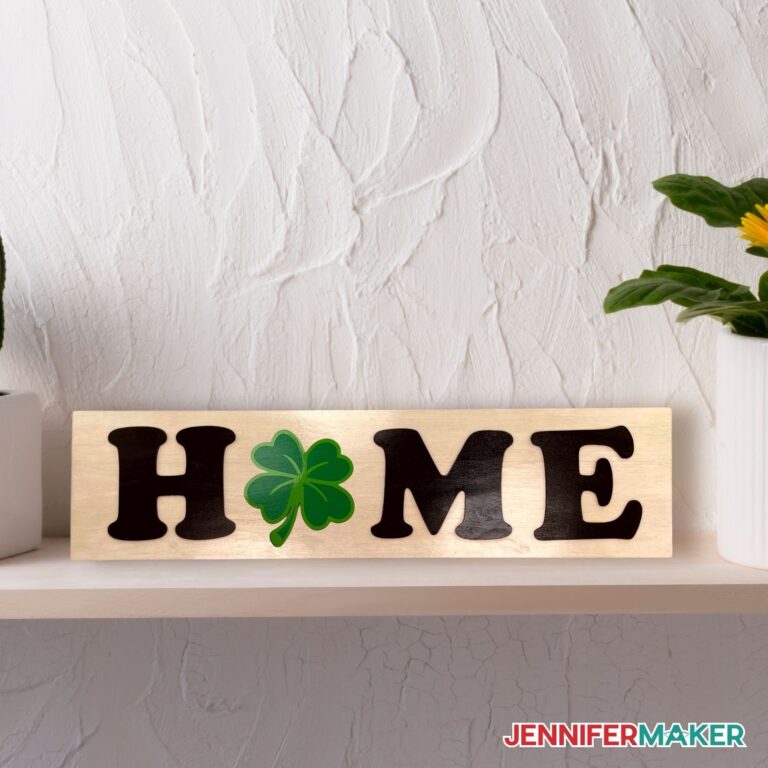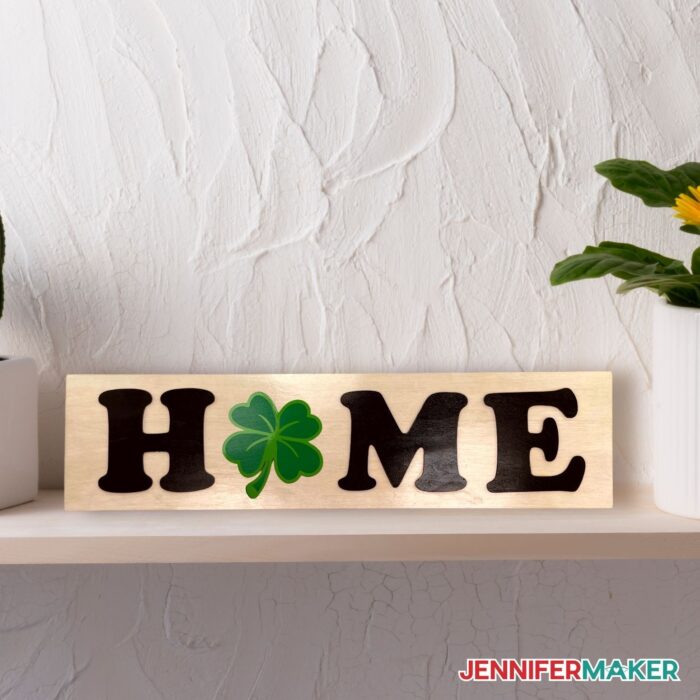 Here's a supply list of what you need to make DIY interchangeable home signs! This post contains some affiliate links for your convenience (which means if you make a purchase after clicking a link I will earn a small commission but it won't cost you a penny more)! Read my full disclosure policy.
How to Make Your Own DIY Interchangeable Home Signs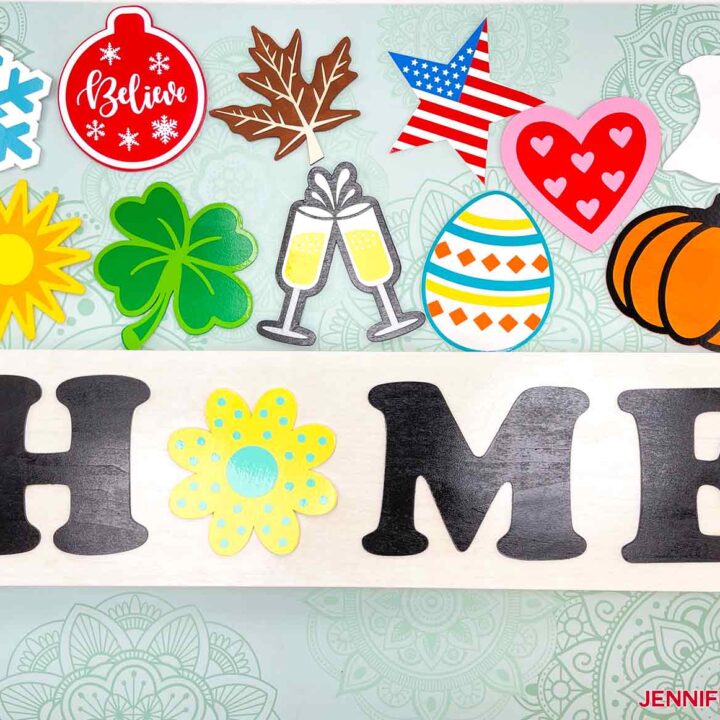 Interchangeable Home & Love Sign
Yield: 1

Prep Time: 1 day

Active Time: 1 day

Additional Time: 1 hour

Total Time: 2 days 1 hour

Difficulty: Medium to Difficult

Estimated Cost: $60 each

I'm going to show you how to make an adorable HOME and/or LOVE sign with interchangeable pieces to celebrate holidays and seasons that you can display all year long.
The detailed step-by-step assembly video on how to create personalized round wood door hangers is part of Maker Academy Weekend. Get a pass to watch all 20+ workshops, each with a printable handbook, transcript, audio files, design files, and support with a VIP pass below:


Look at how nice these signs turned out. I must say this is one of my favorite home decor pieces I own and everyone is always surprised when I tell them I made them all on my own!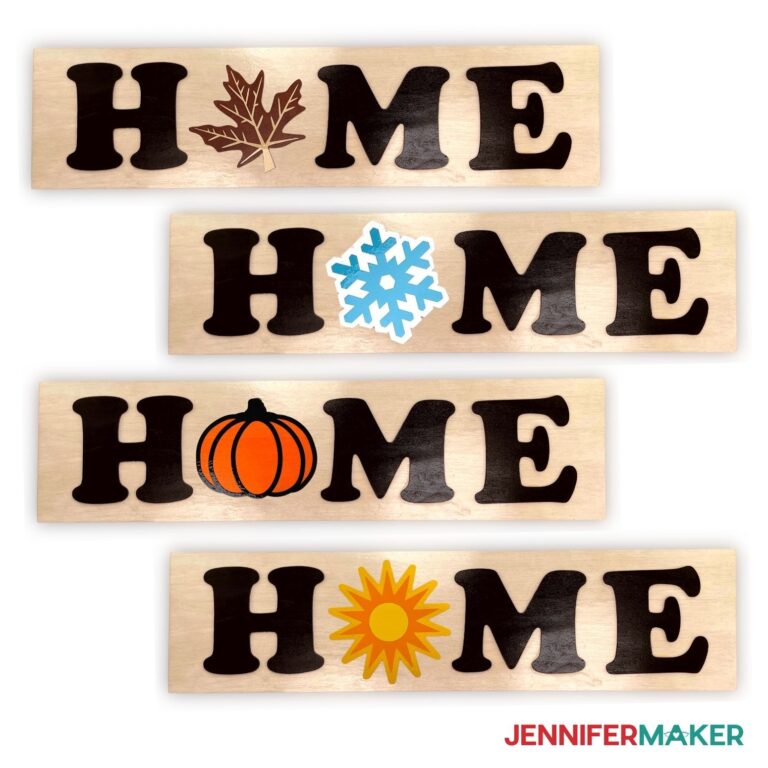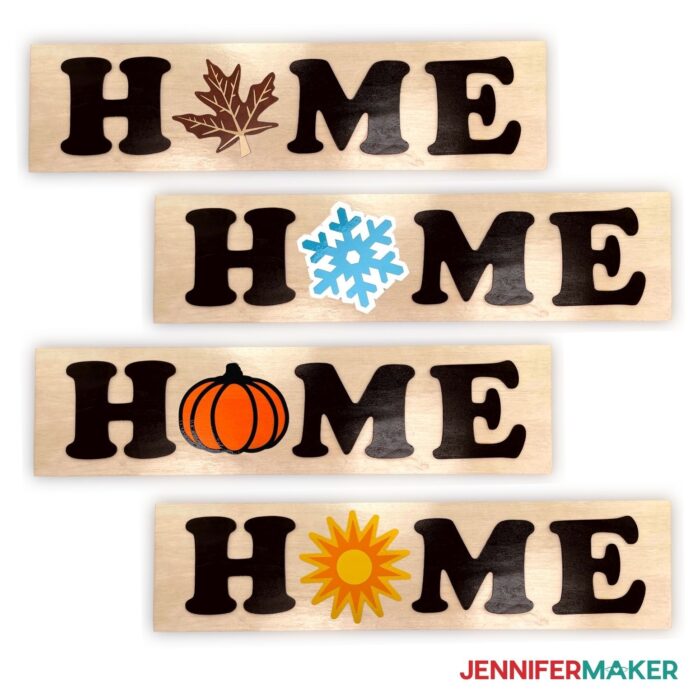 These are perfect to give out as gifts during the holidays or for a special occasion such as a housewarming present!
Answers to Your Questions About How to Make DIY Interchangeable Home Signs
Q: Where is your tutorial for this project?
This is a special project we made for our free Maker Academy Weekend event! A complete and detailed step-by-step video premiered during the event November 4-7, 2021. Get access to the workshop video and printable workbook with a VIP Pass to Maker Academy Weekend 2021, which comes with other perks and bonuses, too!
Get the free designs for my Interchangeable Home Sign!
I love seeing what you make with my designs and how you use them! Please share a photo of your DIY interchangeable home sign in our Facebook group or tag me on social media with #jennifermaker.
Love,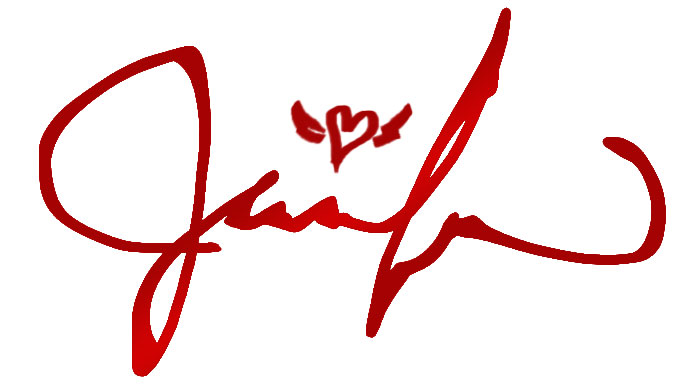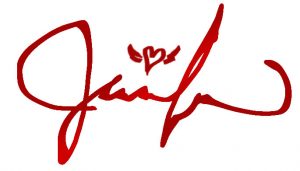 Want to remember this? Save this DIY Interchangeable Home Signs Tutorial to your favorite Pinterest Board!