Learn how to get organized at home from the experts with free organizing ideas, strategies, and tips!
I think being organized is one of the best feelings in the world. But I know it's hard to go from disorganized to organized — it can be just SO overwhelming. We all need a little help now and then. Wouldn't it be nice to just sit down with a friendly person over a mug of coffee and get real-life tips on how you can organize your home, including your crafts? And wouldn't be just awesome if this person was just as busy as you, and also liked to sleep at night, so they had ideas you could actually put to work in a busy life? Yes, right? So I'm excited to announce I'm teaming up with over 40 other real-life, real-talk women and we are all so excited to share our stories and the lessons we've learned along the way about how to get organized at home.
What is this awesome organization thing I'm participating in? It's called Get Organized HQ, and it's a completely free, 100% online event. And we will be talking about everything from organizing crafts, pantries, garages, and toys, meal planning, work/life balance, setting practical goals, decluttering, budgeting, and so much more! And did I mention it's free? You don't have to hire a professional organizer at all — in fact, several of the contributors ARE professional organizers.
And you don't have to go anywhere for this — there's no need to leave your house, hire a babysitter, or even change out of your yoga pants. It's all happening right here online September 9-13, 2019.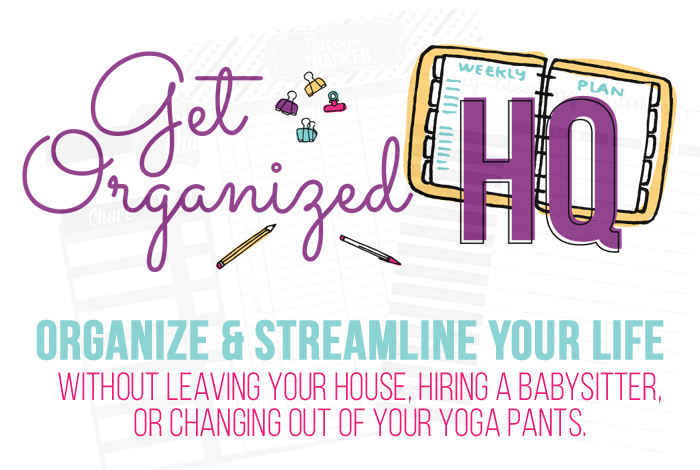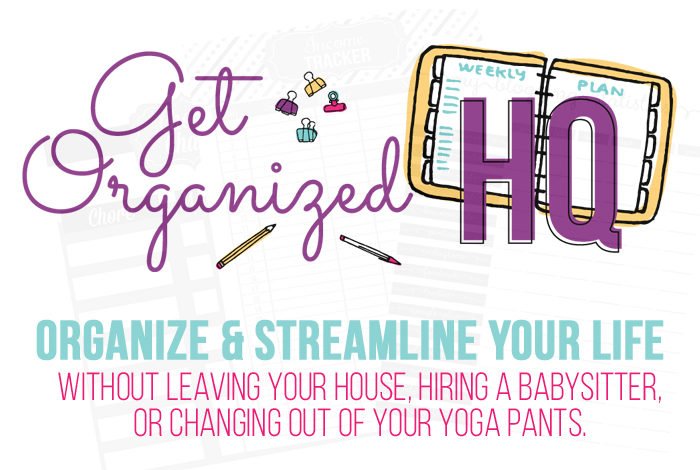 How to Get Organized at Home Strategies
Here's just a few of the organization strategies I think you'll love:
"Where to Start When Organizing Craft Supplies" with Jennifer Priest of Smart Fun DIY
"Organizing Garages and Basements" with Abby Lawson of Just A Girl and Her Blog
"Seasonal Closet Clean Out Guide" with Alison Lumbatis of Get Your Pretty On
"Top Places that Need Organizing" with Lisa Trigsted of Neat Freak McKinney
"Organizing Smaller Spaces" with Monica Leed of Simply Spaced
"Organizing Your Home Without Breaking the Bank" with Laura Wittman of Org Junkie
"Overcoming Decluttering Paralysis" with Sarah Mueller of Early Bird Mom
"KonMari Shortcuts" with Melissa James of Our Happy Hive
"Sort & Purge | Letting Go Without Fear" with Jen Ross of Pretty Neat Living
"How to Organize Projects with Project Boards" with Jessica Litman of the Organized Mama
"The Key To Decluttering Success" with Chrissy Halton of Organise My House
"What To Do When Organizing Feels Hopeless" with Dana White
"How to Follow Through Long Term" with Laura Smith
…plus so many more!
And I did mention that I am a contributor, too, right? I invite everyone into my craft room to chat about how to organize craft supplies. I explain my personal organization system (P.A.C.T.) and show off the various methods I've found to get things organized and conquer my craft clutter!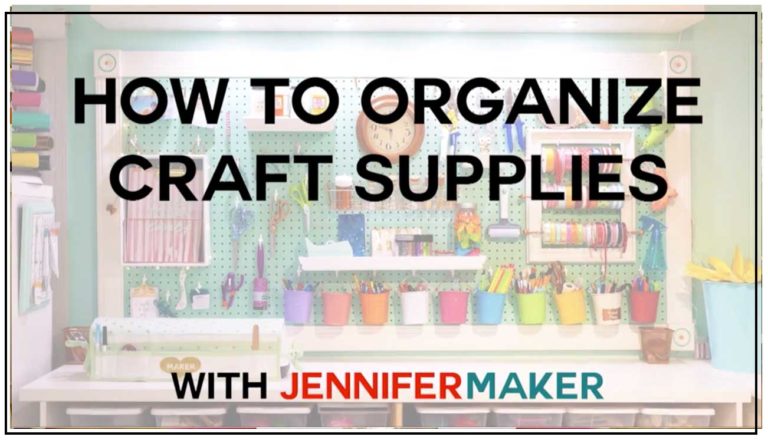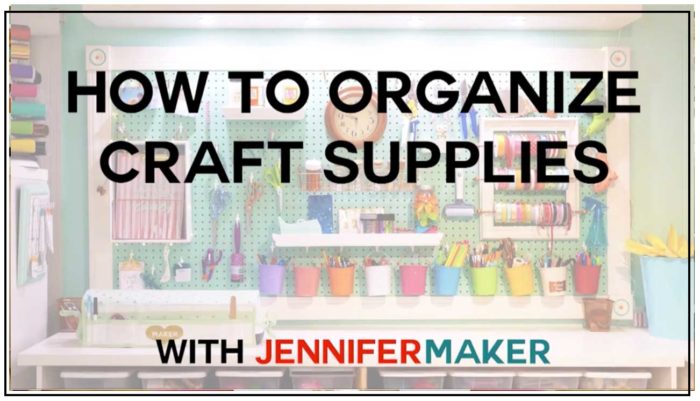 My organization video will air during the Get Organized HQ Summit on Tuesday, September 10th at 2 pm ET. But to see the video and learn how I recommend you organize your craft supplies, you need your free ticket to get in!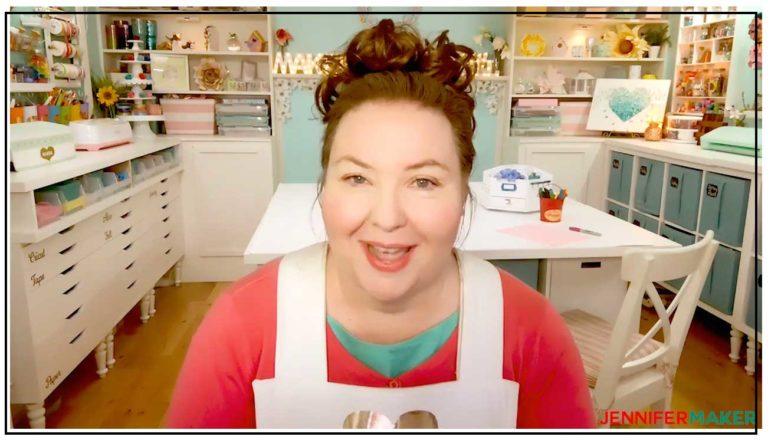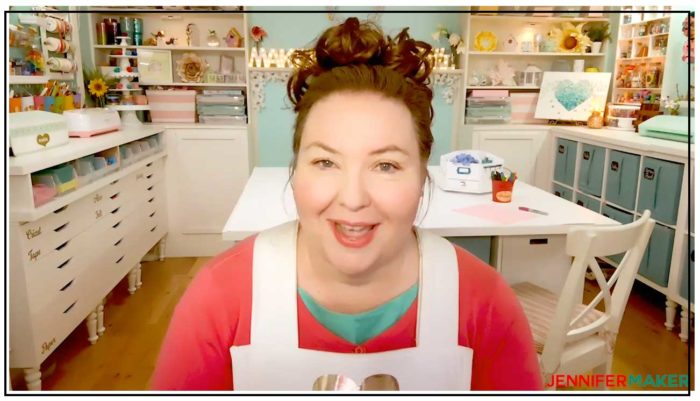 After you get your free ticket, you'll get a chance to get the Lifetime All Access Pass. It's only $19 and you get $1500 worth of amazing content, such as:
Lifetime Access to ALL Sessions – With this, there's no rush to watch all your favorite speakers and you can always refer back to the best sessions for a refresher (Oh! And you get instant access – no need to wait for the sessions to start September 9th. You can dive in and start watching right now!) – $1,334 value
Single Page Summary Cheat Sheet for ALL Sessions – These are brand new this year but give you a quick overview of the session with some practical action steps you can take today. $506 value
Audio Download of Every Session – Hello, listening on the go! Earbuds in, volume up, and you're all set! You can listen while you organize! – $552 value
Full Edited Transcript of Every Session – I love these transcripts for when you need to find that one thing someone said and you don't want to watch the whole video again! Super useful for those of us who prefer to read after we watch! – $368 value
Bonuses from Speakers – Many of the speakers are offering bonuses, like courses, planners, and printables. You will definitely want to check these out! There's a cleaning printable kit, a clutter-free guide, and project board labels! I also contributed some of my craft organization labels! These bonuses more than cover the entire cost! – $140 value


I'm so excited! I just got my All Access Pass and I'm already watching — plus, it's worth it alone for those one-page summaries of each session! They are really excellent. I simply ADORE the one they made for my session — it's 10 pages long and has photos of all of the organization tips and ideas I suggest in my session!
Organization Tips I Learned from Get Organized HQ
As I watch each of the organization sessions in Get Organized, I am learning SO much! Here are little nuggets I've already picked up from these amazing women…
1. Do the Trash Bag Tango
Get two black trash bags every day and walk around your a house or a room. Fill up one bag with trash and one bag with donations. Do this for 30 days and you will notice a big difference. Oh my gosh, yes! Just purging can make SUCH a difference in getting organized. This tip is from the "Tips From a Professional Organizer" session (Tuesday, 9/10).
2. Organization Encourages More Organization
If you keep your counters clean and your stuff organized to start with, you're much more likely not to just dump stuff. This tip is from the "Top 10 Spaces that Need Organizing" session (Tuesday, 9/10).
3. Avoid Organization Overwhelm
It's really easy to get overwhelmed when you are first starting out. So pick something small and visible, something you see all the time. Then every time you walk by that space, it encourages you and inspires you to keep decluttering! This tip is from "What to Do When Organizing Feels Hopeless" session (Tuesday, 9/10).
4. Get Your Family Involved
Ask your family how they would like to see things look in your space. Encourage them to take ownership of the decluttering and organization process. I've done this with my daughter in the past and it's worked! This tip is from "Organizing Garages and Basements" session (Tuesday, 9/10).
5. Organize Like Things With Like
Pull out everything and then put like things together. This helps you see what you have, what you need to get rid of, and what you might be missing! This tips is from "Organizing Pantries" session (Thursday, 9/12).
6. Toss Anything You Haven't Used in 6-12 Months
Ask yourself if you've used something in the past 6-12 months. If you haven't, you'll probably be happier without it. This tip is from "How to Declutter the Non-KonMari Way" session (Thursday, 9/12).
7. Get Rid of Five Things a Day
Commit to getting rid of five things a day and by the end of 30 days (just one month) you'll have discarded 150 things! Awesome! This tip is from the "Best Decluttering Methods" session (Thursday, 9/12).
8. Give Things to Charity
When you find things to declutter and remove from your home, give them to charity. You'll feel so good about giving things to charity that it can fuel you to keep purging. This tip is from "How to Let Things Go" session (Thursday, 9/12).
9. Break it Down Into Baby Steps
Break your organization goals down into little baby steps. Make the steps so little that you can't help but do them. Add up enough of these baby steps and you can get momentum! This tip is from "Set Goals Worth Cultivating" session (Monday, 9/9).
10. Not Purging Has a Price
It's SO important to purge, because if you don't, it can literally cost you everything: your space, your time, your money, your sanity, your health, and even your relationships. Purging is an imperative. This tip is from "Organizing on a Budget" session (Thursday, 9/12).
11. Consider How You Will Use Your Supplies
Think about how you are going to use your supplies. The purpose of organization is so you can find and use things and not necessarily so they look pretty! This tip is from "How to Organize and Declutter Craft Supplies" session (Tuesday, 9/10).
I hope you'll be able to join me and all of these other awesome organization experts, whether it's at the free event (get your free ticket here) or inside the all access pass! This is nothing short of amazing!
Love,