Learn how to make an easy paper turtle with a removable shell for safekeeping treasures!
My daughter loves to design 3D shapes using a program called Blender. She's made many wonderful things you'd have no idea a teenager created (like this pie box). When she heard about our daily craftalong project, she offered to design us some super cute 3D paper animals, including a 3D paper turtle, a 3D paper manatee, a 3D paper crocodile, and a 3D paper flamingo.
The paper turtle is the easiest to make, and I show you how to assemble her in this tutorial! Once you make the turtle, you can add in her other aquatic papecraft friends which are a bit more challenging! These 3d papercraft animals are part of our MAKE IT EASY Craftalong Challenge, filled with fun and EASY daily themed projects!
Here is the adorable and easy paper turtle!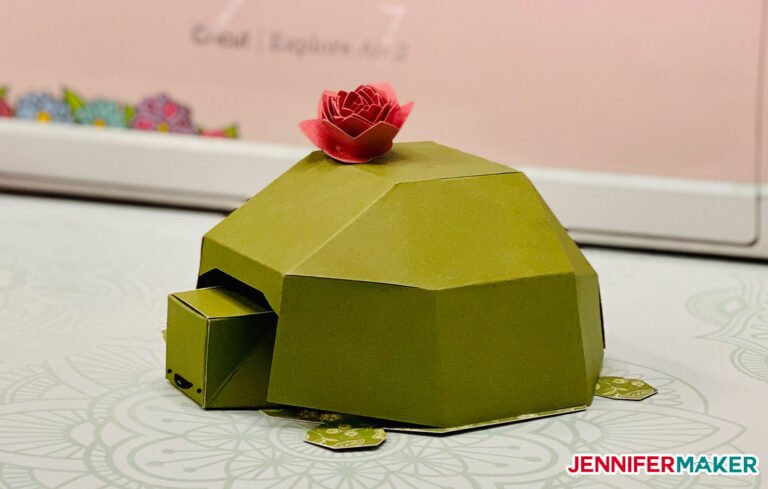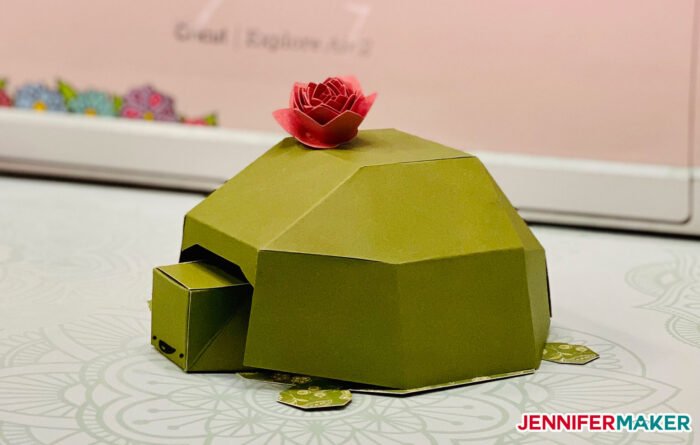 And her manatee mate: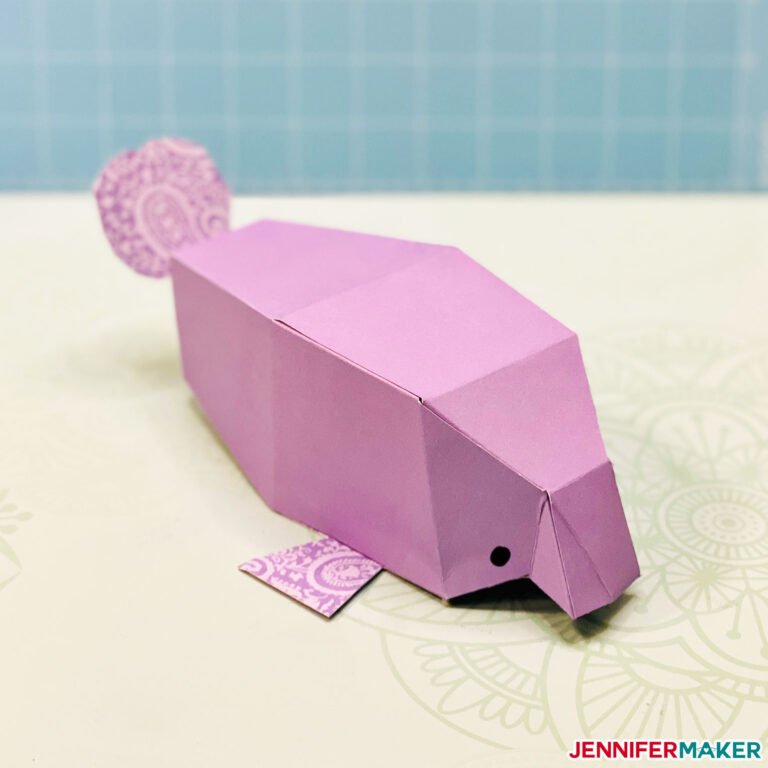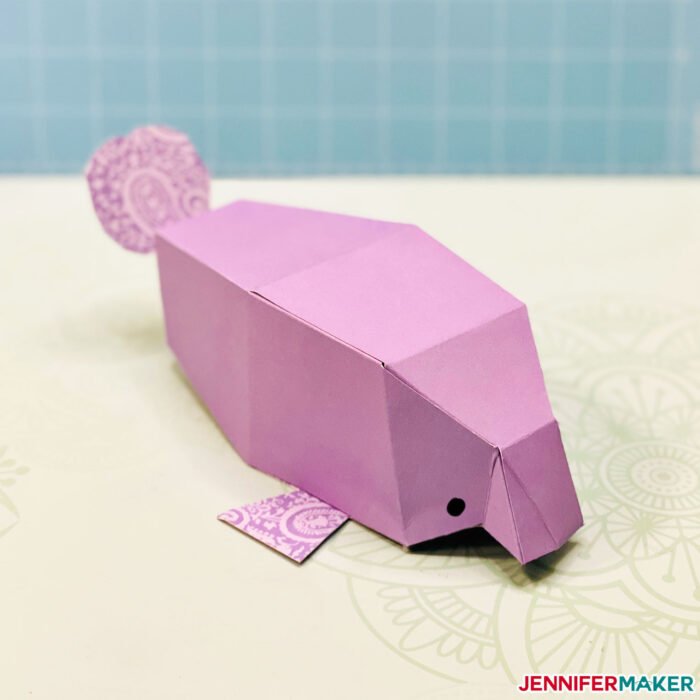 Plus a crocodile buddy: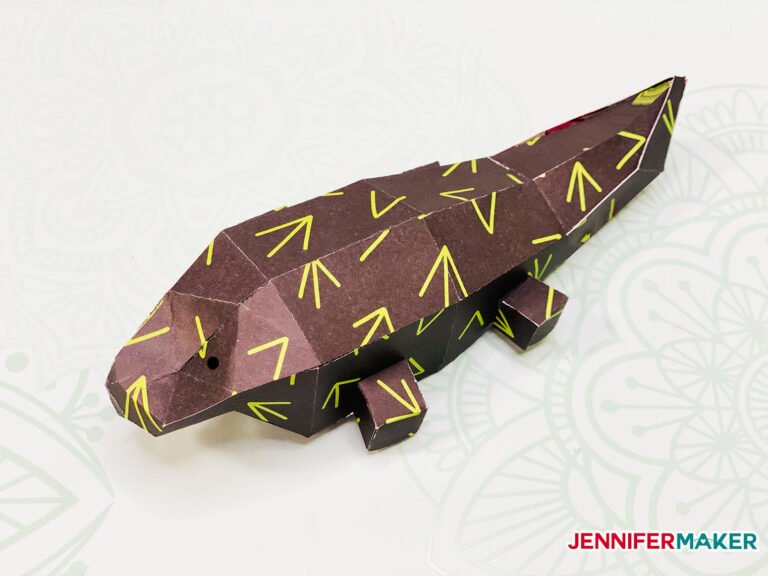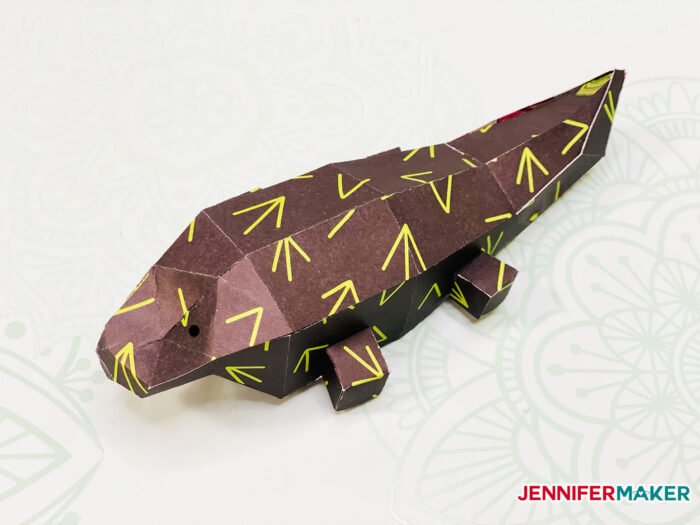 And, last but not least, a flamingo friend: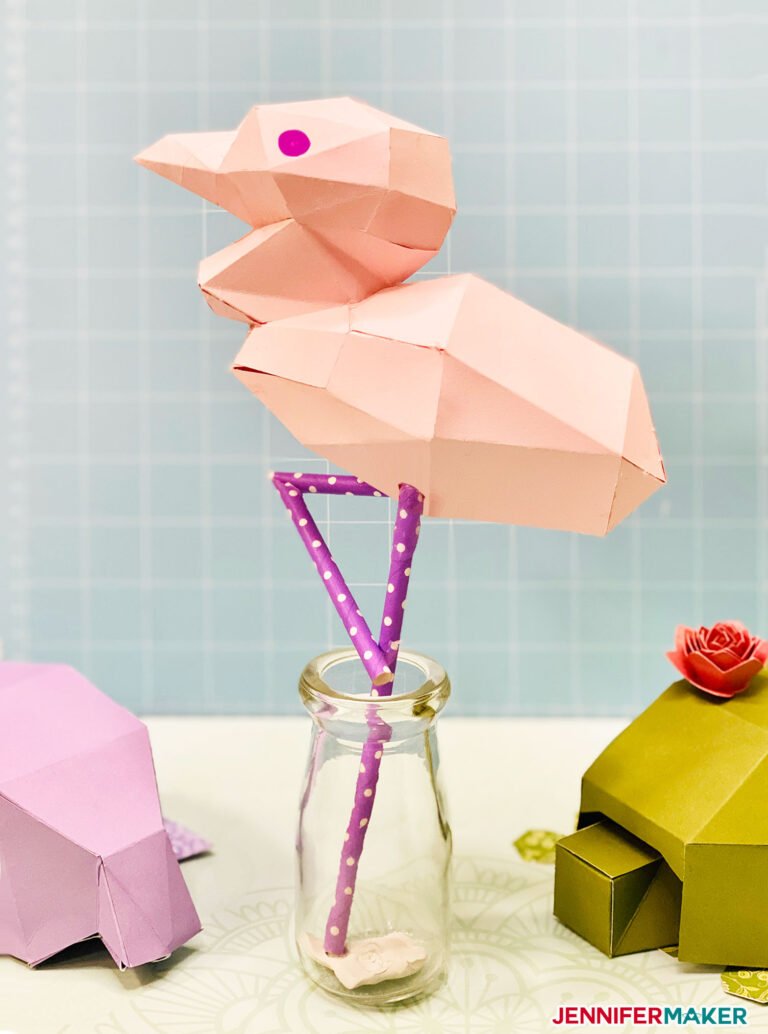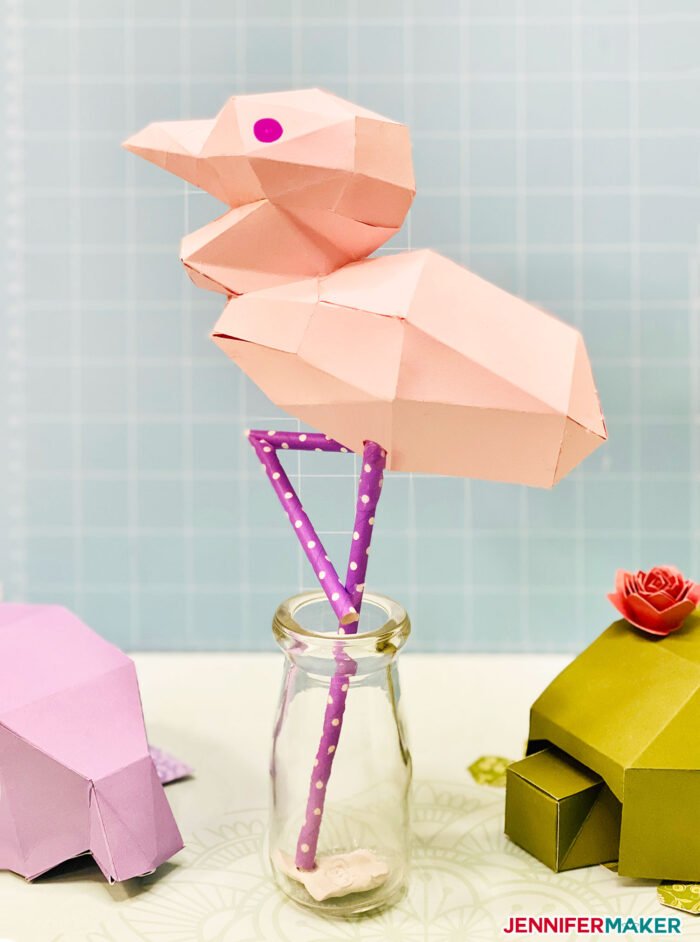 Want to make your own easy paper turtle and other paper animals? Let's show you how! This post contains some affiliate links for your convenience (which means if you make a purchase after clicking a link I will earn a small commission but it won't cost you a penny more)! Read my full disclosure policy.
Materials to Make an Easy 3D Paper Turtle and other Paper Animals
Need more projects for today's craft challenge theme?
Today's MAKE IT EASY Craftalong Challenge is to "Hug a Pet" by making something something with or for your pet, easy paper animals, or something with an animal pattern! If you are looking for other ideas, we have you covered!
We'd love to see YOUR 3D paper animals! Please share a photo in our Facebook group or tag me on social media with #jennifermaker.
This project is a part of our MAKE IT EASY Craftalong Challenge with fun and EASY projects you can do to learn how to use your Cricut! You can share your photos in our daily challenge theme thread here!
Love,