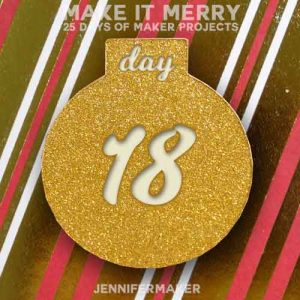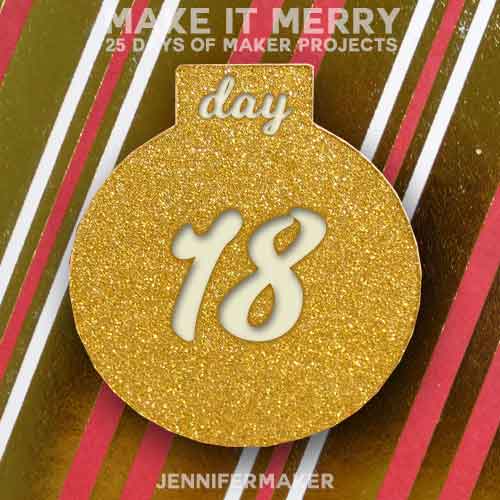 Looking for a unique (and classy) way to give a gift card? I have just the thing for you! I love to give gift cards, but I always feel a little bummed out because they're so boring. I've made a number of gift card holders already, such as my take-out coffee cup gift card holder, pop-up grill gift card holder, and pop-up game controller gift card holder. So for day 18 of my MAKE IT MERRY: 25 Days of Maker Projects Christmas, I've designed easy leather wallets that make an excellent gift card holders. Of course, you can use the wallet as a regular wallet, or you can make it out of cardstock instead. It's really quite versatile.
One of the cool things about this wallet is that it's made of just ONE piece of leather or cardstock. All the magic happens when you fold it in half and in half again. A simple stitch with embroidery floss keeps it all together—I've even pre-placed all the holes for you. All you need to do is cut, fold, and stitch.
I've created two different designs—one is geometric and has an arrow inside (which also allows you easier access to the cards). The other is rounder and has a heart on both the inside and outside. The heart design would look great with my DIY Leather Planner with Rose Gold Cutwork!
Let me show you how to make these super easy leather wallets! This post contains some affiliate links for your convenience (which means if you make a purchase after clicking a link I will earn a small commission but it won't cost you a penny more)! Read my full disclosure policy.

Materials for the Easy Leather Wallets
Thin-medium weight leather, faux leather, or 65 lb. cardstock (9″ x 8.5″)
Embroidery floss
Needle
A way to cut the leather or cardstock (I used a Cricut Maker)
Design #81 – My free SVG cut files/patterns for the easy leather wallet (available in my free resource library—get the password at the bottom of this post)
How to Make Your Easy Leather Wallets
First, download Design #81 which are the patterns for my leather wallets from my free resource library. If you're going to cut them out on your cutting machine, upload the file to your design software. If you're not sure how to upload an SVG cut file to Cricut Design Space, watch this helpful video training series I made.
If you're going to cut out leather on your Cricut, make sure you put it smooth side down. I've already set up the designs to account for this. That does mean that any other material, such as faux leather or cardstock, should also be placed right side down on your cutting mat.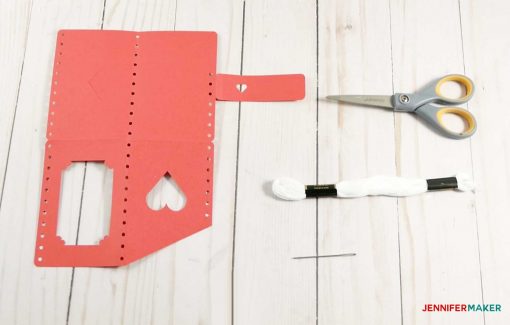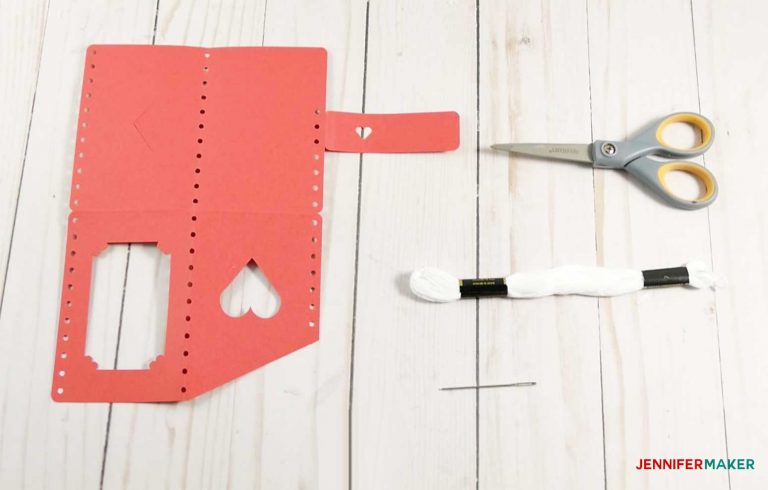 Once cut out, fold the wallet in half as shown below.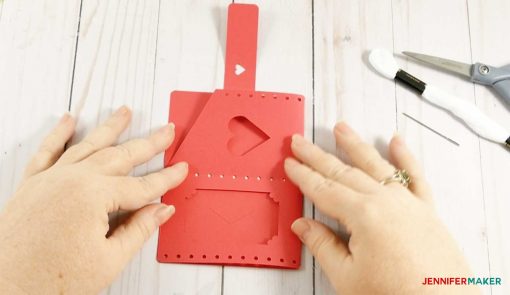 Now cut off a 12″ piece of embroidery floss, thread your needle, and insert the needle into the first hole in the bottom right. Do not knot it.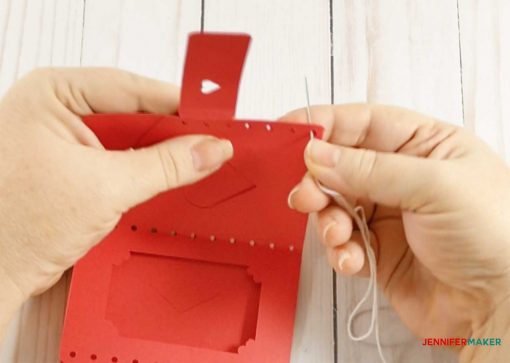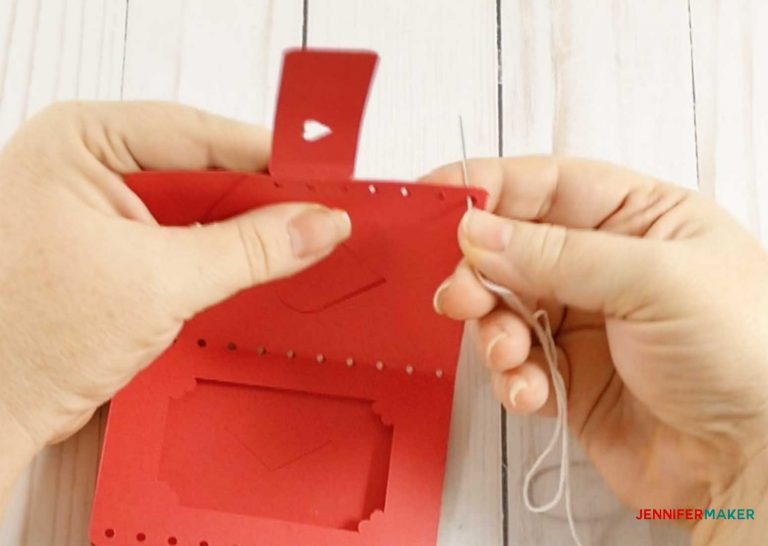 Leave a 1″ tail of embroidery floss, and then begin stitching up (do a running stitch).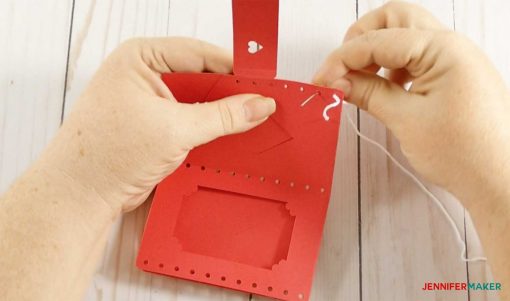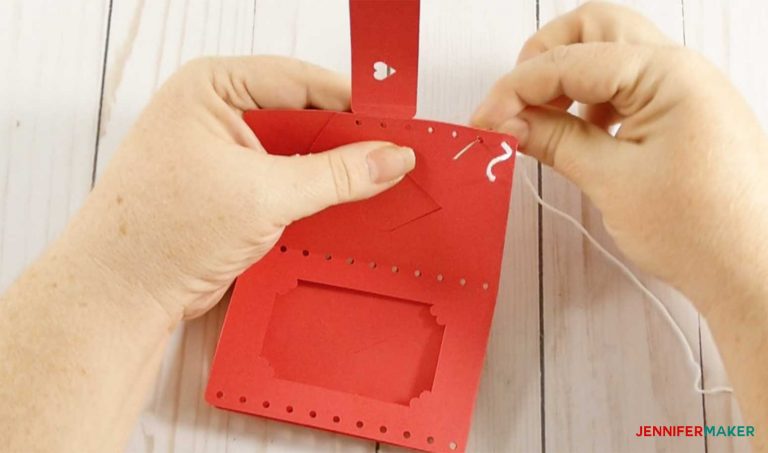 When you get to the end of the holes, turn around and come back down.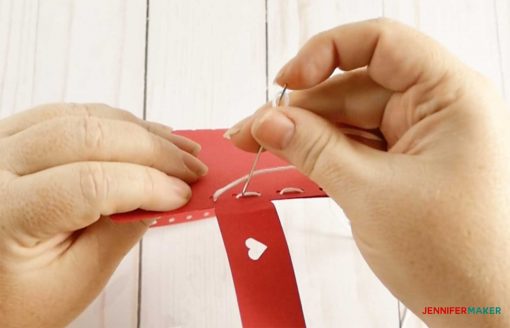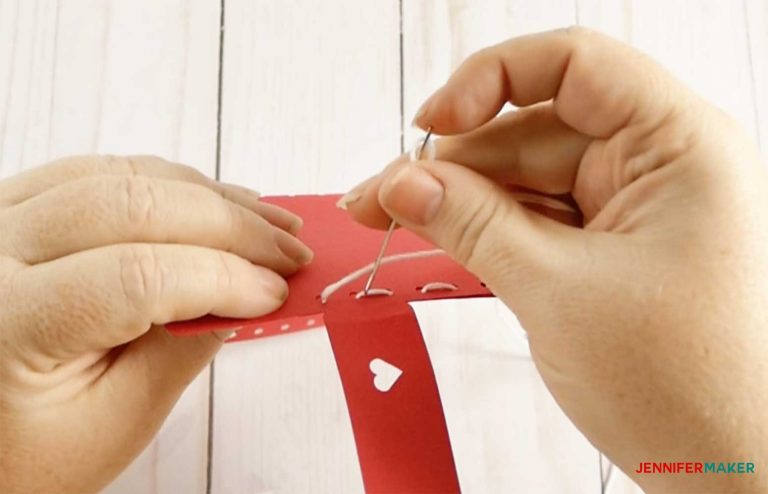 At the bottom, knot the two ends together twice, then snip off the tails.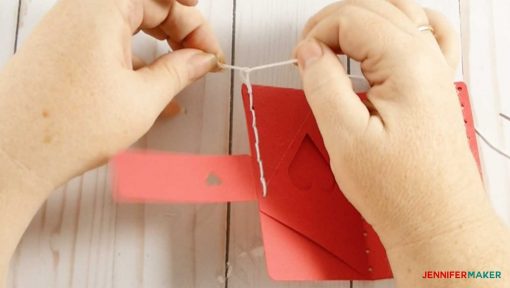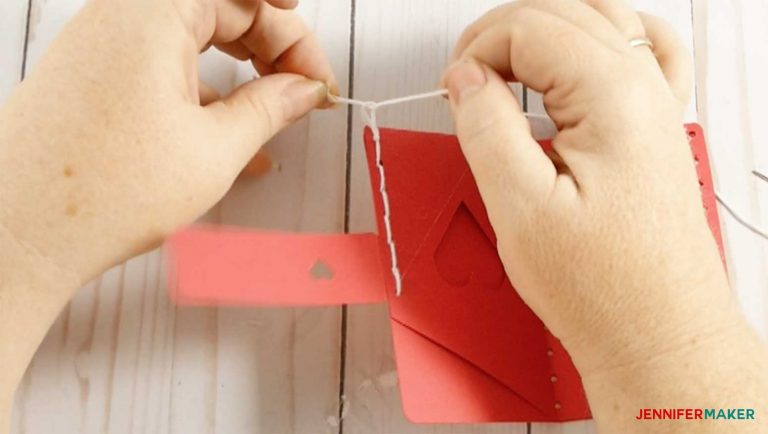 Repeat this process for the other two lines of holes.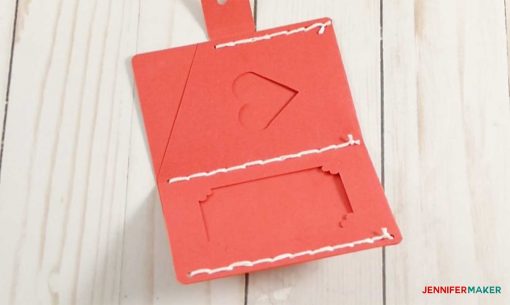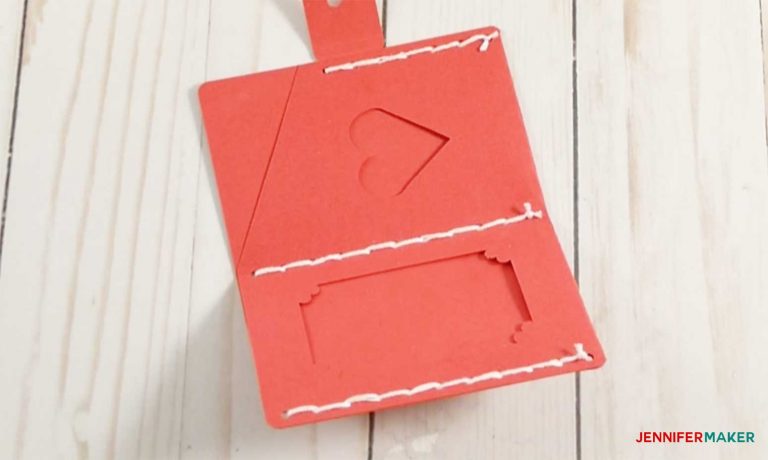 Now just fold your wallet in half, close it by pushing the strap into the slot, and enjoy!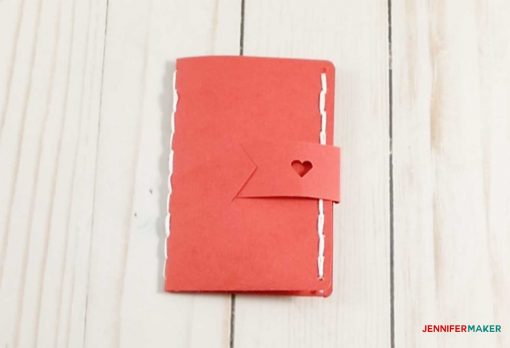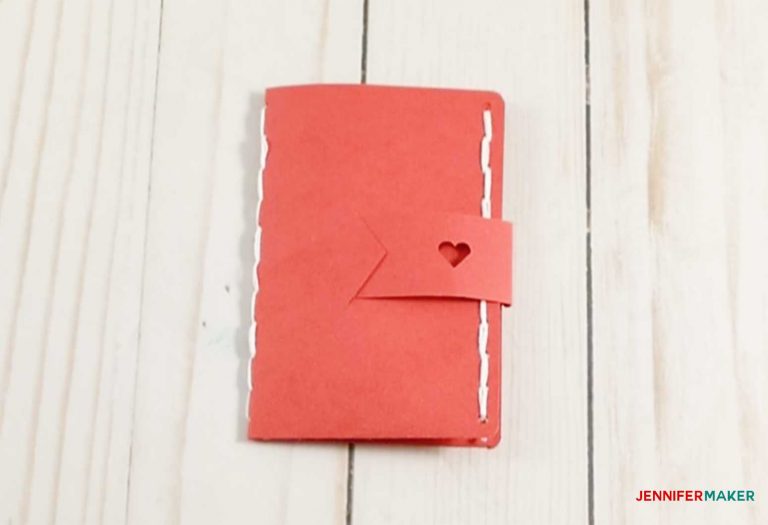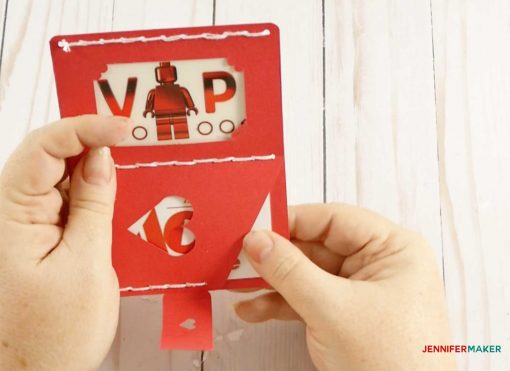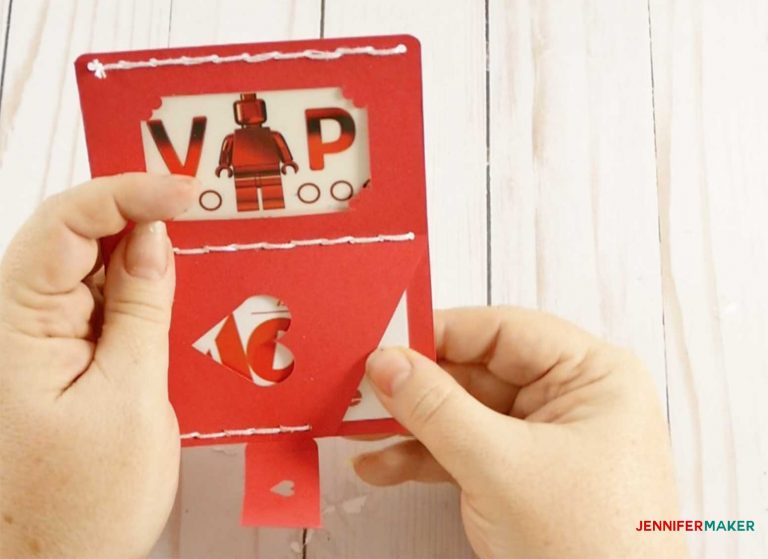 Tip: If your leather is stiff, soak it in water for a bit, fold it the way you want it to remain, then allow it to dry folded.
Get my free cut files for the Easy Leather Wallets
I made these wallets for gift cards this year! If you make a wallet, I'd love to see it. Feel free to send a photo to me at [email protected] or tag me on social media with #jennifermaker.
See all of the tutorials and free designs in my MAKE IT MERRY: 25 Days of Maker Projects Christmas!
Love,