Tell me what you want to make and I'll show you how to make it in The Great Maker Show & Tell Challenge! Plus, you can participate in the challenge for a chance to win fabulous Cricut prizes, including a Cricut Maker!
As a thank-you for your support and encouragement over the last two years, I am creating 25 projects just for you during the 2018 holiday season! I call this project The Great Maker Show & Tell and it is a virtual holiday countdown calendar filled with gifts for YOU! Each day, beginning December 1, I present you with a brand new project to craft, make, or do. You can make these projects on a Cricut or by hand if you don't have one.
January 2019 Update: The challenge and contest are over, but The Great Maker Show and Tell lives on! I will be doing weekly projects and videos from this point on. Below is the information on the challenge and contest for historical purposes:
What projects will you make in The Great Maker Show & Tell? YOU get to decide. Each day you can send me a new project idea or tutorial request and I will pick one. I will put a particular emphasis on projects and tutorials that make great gifts! And each time you send in a project or tutorial idea, you get entered to win one of several fabulous prizes, including a brand new Cricut Maker, three Cricut EasyPress 2 machines, Cricut vinyl bundles, and multiple copies of my Cricut Coach Playbook.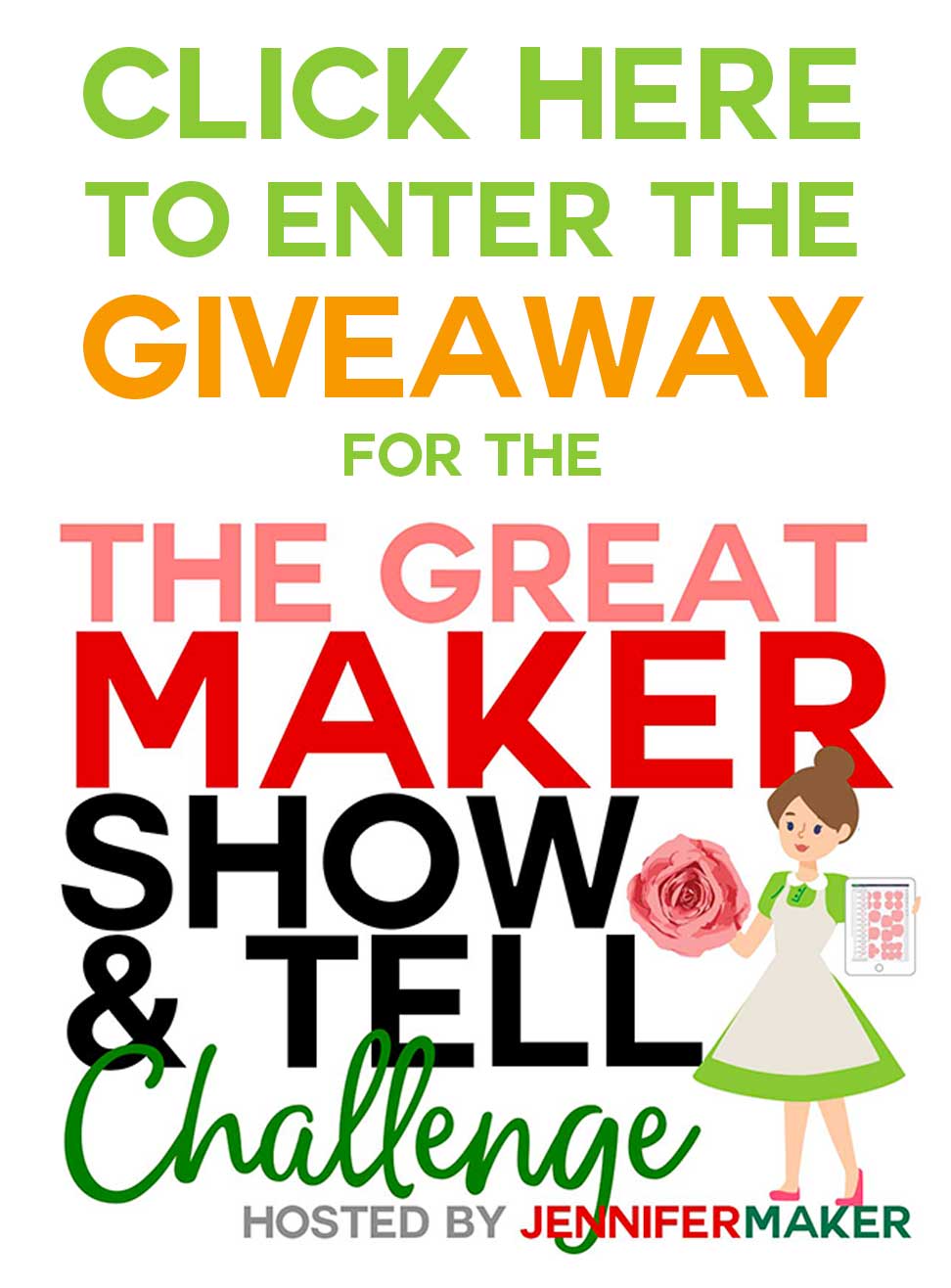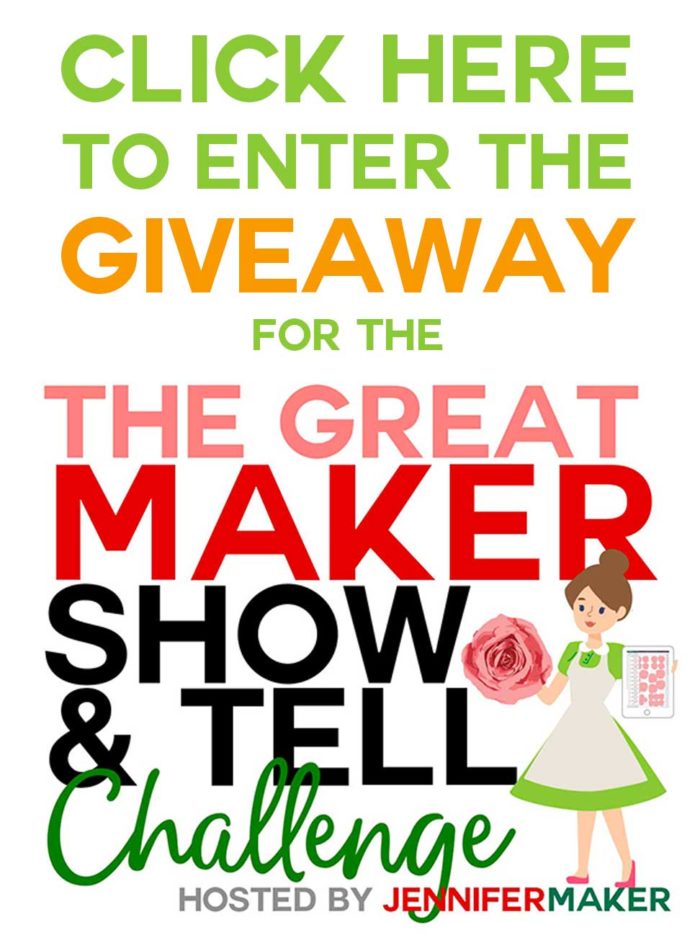 Each Great Maker Show & Tell project will have a fun video with yours truly, a step-by-step photo tutorial, and a free pattern/cut file. And if I pick your project to make that day, you get a bonus entry for the contest!
You can even earn extra entries daily by watching each video, completing and sharing a photo of completed projects, liking and sharing my videos and tutorials, and so on! The more you participate, the more chances you have to win.
Prizes will be awarded right after Christmas on December 26, 2018! Update: I'm in the process of randomly picking the winners today and notifying them via email. So keep an eye on your inboxes and spam folders.
You can get started earning entries right now by sending me project ideas using the entry form below or through this link.
This is my gift to you for the tremendous support, enthusiasm, and love you've shown to me and my little blog over the past two years. This blog, and you, have completely transformed my life and I am SO very grateful. I want to give you back something for everything you've given to me. Thank you from the bottom of my heart!
Each Great Maker Show & Tell project "gift" should be ready to open by 9:00 am each day, starting December 1, barring any technical difficulties. Bookmark this page and return each day. Or just fill out this form and I'll email your gift to you directly.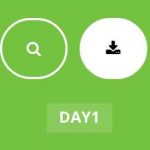 To "open" a gift, hover over the day's image and click the download icon (shown highlighted in white in the image here).
[ess_grid alias="25days2″]
Happy Holidays!
Love,