Thinking about getting a Cricut Maker for Black Friday? Confused about who has the best deal? I can help!
The Cricut Maker is a hot commodity for Black Friday this year. This amazing little machine has been out for over a year and we're expecting great prices and bargains this year … and we were not disappointed! If you're looking to get one, I can help — this post has all the Cricut Maker Cyber Monday 2018 deals I've found so far!
First, you should know that the retail price of a Cricut Maker is $399 — so any deals you see should be compared to that price, which has not varied much since it was introduced in summer 2017.
If you're in a hurry and already know you want a Cricut Maker…
Here's the best deal I know of on a Cricut Maker for Cyber Monday 2018 RIGHT NOW:
ON SALE: Cricut Maker
This post contains some affiliate links for your convenience (which means if you make a purchase after clicking a link I will earn a small commission but it won't cost you a penny more)! Read my full disclosure policy.
Now, if you're still on the fence about getting a Cricut Maker, let me just tell you about my experience with it. I bought a Cricut Maker the day it came out last summer and haven't stopped using it since. Not only can I cut paper and vinyl on the Maker, but I can cut material (like felt and fleece), crepe paper, chipboard, and thin wood (like balsa and basswood). It's strong, fast, and super accurate. The Cricut has changed my crafting life in ways I couldn't foresee before I got it. This blog is literally built on the amazing crafts I'm able to make because of this machine.
Here's me with my awesome Cricut Maker — I just love this thing: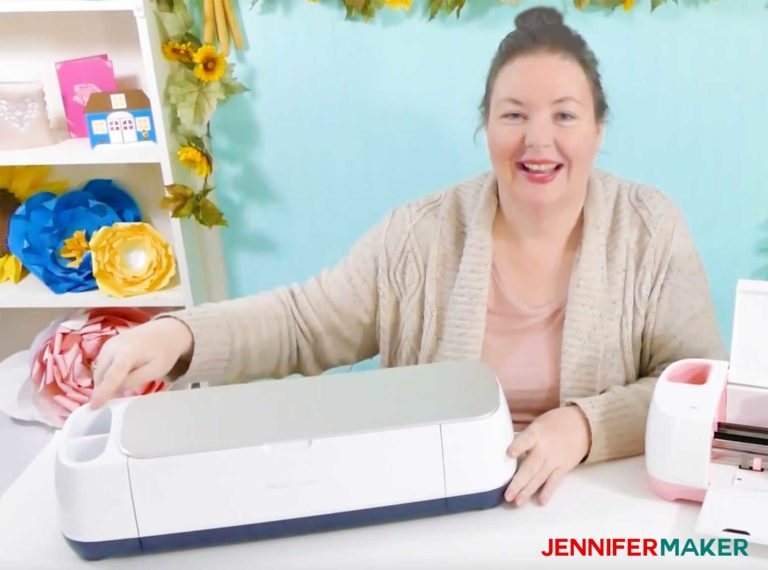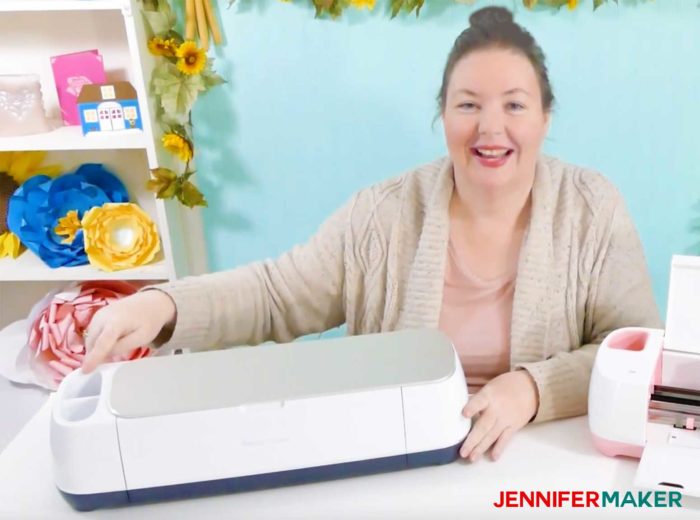 If you're not sure if the Cricut Maker or Cricut Explore is best for you, see this article I wrote: Cricut Maker vs Cricut Explore: What's Different, What's Best.
Black Friday this year is Friday, Nov. 23, and often the sales go through Cyber Monday, Nov. 26, 2018. This a once-a-year HUGE sale and its a massive deal for Cricut lovers. Every year Cricuts go on sale and many of us get our machines at great prices this way.
I've analyzed all the Cricut Maker Cyber Monday 2018 sales I've found all over in the web and in all the craft store flyers. There are different colors and bundles available in different places. I've ranked them all below in the order of best price and value so you can compare these Black Friday deals head to head.
Keep in mind that sometimes the pre-Black Friday deals are as good as, or better, than the Black Friday and Cyber Monday deals. I think for Cricut Makers themselves, however, that we'll see the best prices on Black Friday through Cyber Monday itself. I'll be updating this list as I discover new deals, so please bookmark it!
Note: This list includes Amazon's Cyber Monday deals (and if you're a Prime member, you get early access to Black Friday deals, so keep that in mind. Amazon has some really interesting DIY & CRAFT deals I am to my Christmas shopping list for myself and my family — and I thought you might like to know about these deals, too. But be warned — it's addicting.
Here are the Best Cricut Maker Black Friday/Cyber Monday 2018 Deals (organized by best value):

#1 Cricut Maker Black Friday / Cyber Monday 2018: Amazon.com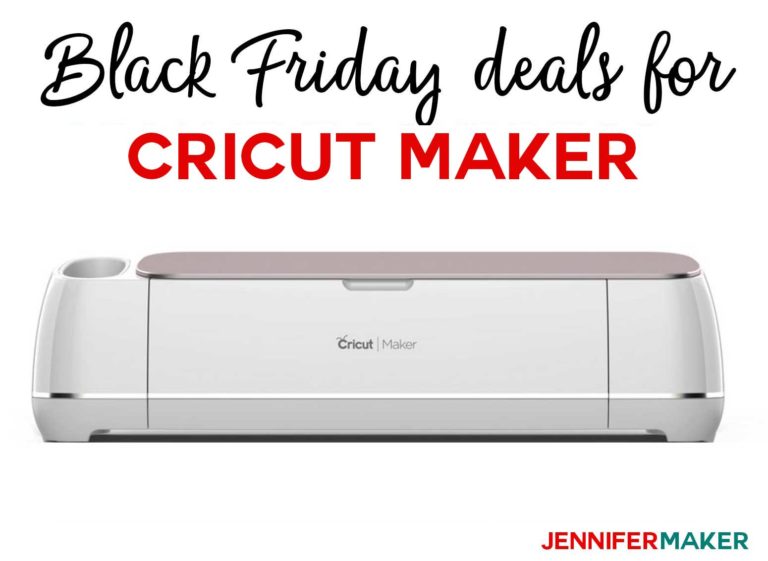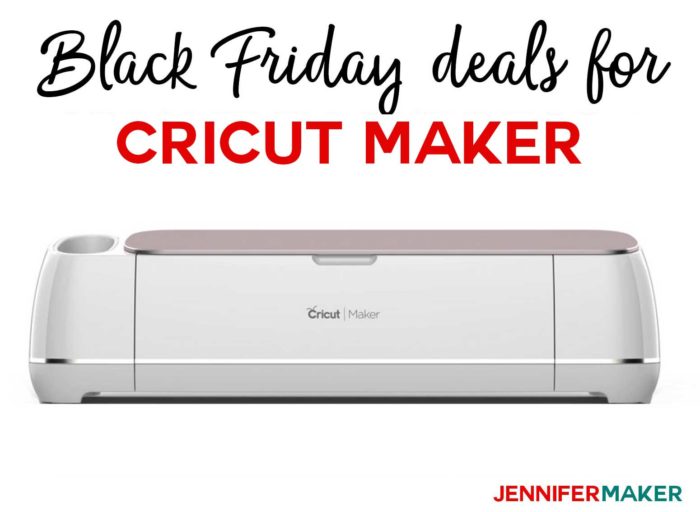 The best Cricut Maker Black Friday / Cyber Monday deal currently goes to Amazon, which has the lowest price I see anywhere! They even lowered the price a bit since yesterday. You can get the Cricut Maker on Amazon in Champagne and Rose.
#2 Cricut Maker at Wal-mart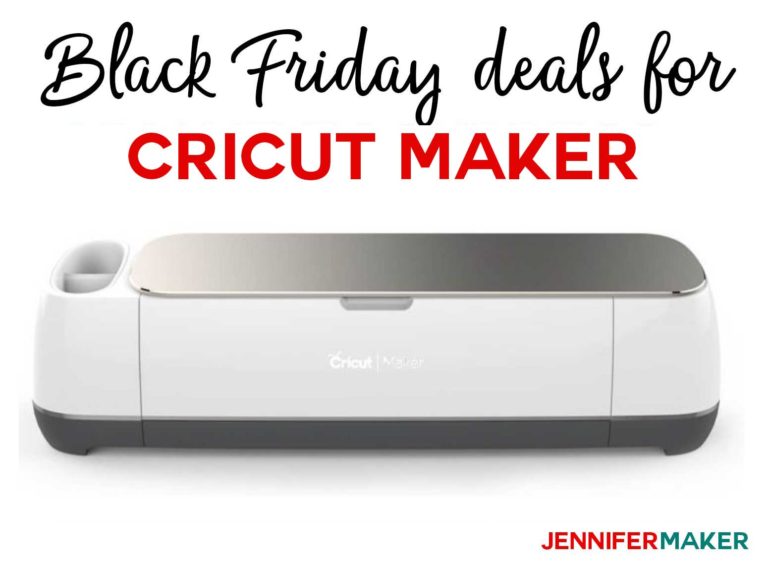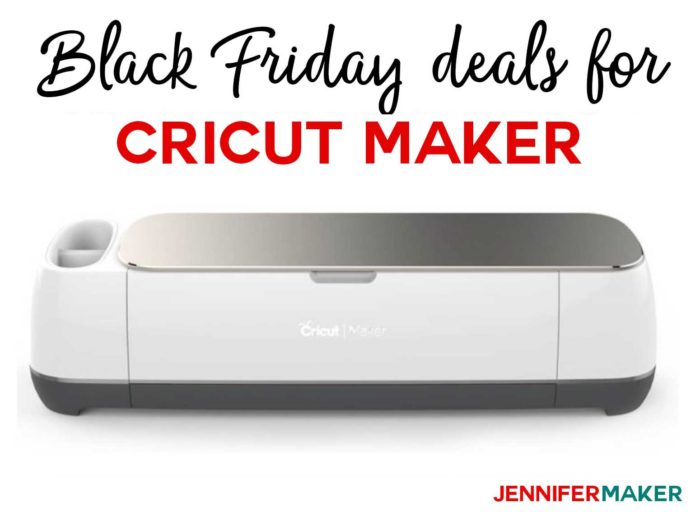 Walmart has the Champagne edition of the Maker at $340. So if you'll be at Wal-mart already for other Black Friday deals, you could pick it up. Otherwise I'd avoid that place … it's a madhouse!
#3 Cricut Maker at Cricut.com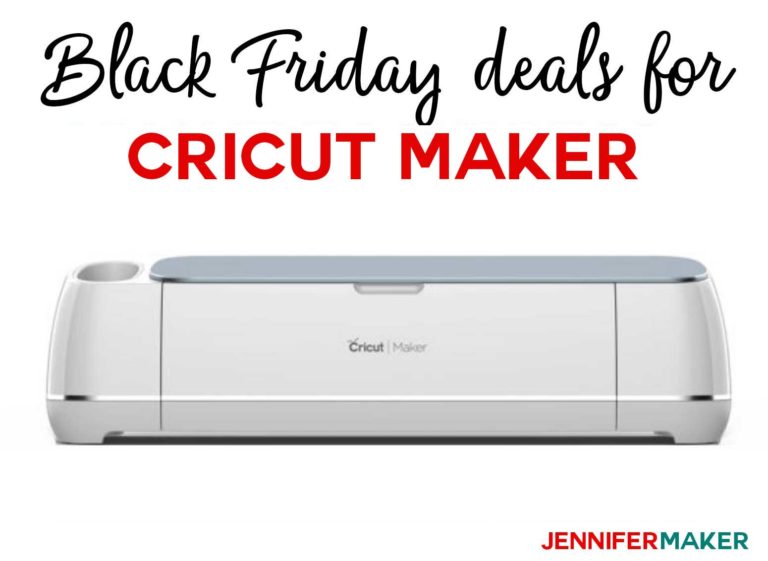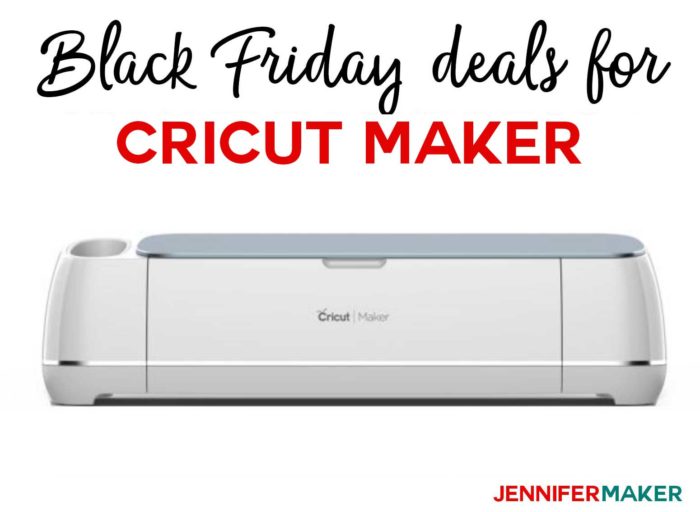 The third best Cricut Maker Black Friday / Cyber Monday deal is going to Cricut.com, which is offering the machine for $349. They have the Cricut Makers in Champagne (the original color), blue, and rose — so if you want the blue edition, get it from Cricut.
Note: You can get free shipping with the coupon code FREENOV
#4 Cricut Maker at Hobby Lobby
Hobby Lobby has the Rose edition of the Cricut Maker for $349 available during their Black Friday sale at beginning Friday at 8 am.
Note: Hobby Lobby also has the Cricut Explore Air 2 (Merlot or Lilac) for $199, the Cricut Maker (Rose) for $349, the Cricut BrightPad (Lilac) for $49, the Cricut EasyPress 2 for $109-$209, as well as 50% off all items labeled The Paper Studio.
#5 Cricut Maker at Michaels
You'll also find all three colors of Maker machines at Michaels in their Black Friday offer for $349.99 starting Thursday at 6 pm. Remember, you can buy online (as early at 4 am ET) and pick it up in the store — this is my suggestion to avoid the craziness of Black Friday crowds.
Note: Michaels has other Cricut deals for Black Friday, including the Cricut Explore Air 2 for $199 and the Cricut9″ EasyPress for $129.99. They're listed as "doorbusters," which to me means limited quantities — get there early. Black Friday at Michaels starts early on Thursday at 6 pm. Don't forget you can buy online and pickup in the store if you want to circumvent the madness.
Isn't the Cricut Maker at Joann for Black Friday / Cyber Monday?
I can't find it listed in their flyer! But they do have Cricut accessories (their entire stock) at 50% off as well as all papercrafting supplies. Look for the 25% off coupon good for regular and sale-priced items (in store only). You can also buy online and pick up in the store to save your sanity!
So once you get that Cricut Maker, you may want to know about other Cricut deals for Black Friday! Check out this post I made on Black Friday Deals for Craft Lovers with Cricut deals and general crafty deals!
Cricut.com is having a 50% off sale on accessories and materials! This includes vinyl, iron-on, paper, fabric, chipboard, & more! And some supplies are as much as 80% off for Cyber Monday!
Amazon.com also has some Cricut accessories on sale, including the Cricut Ultimate Fine Point Set, the Scoring Stylus, and the Knife Blade and Housing.
---
I am SO excited for everyone who is getting a new Cricut Maker, whether that's for yourself or for a loved one! Don't forget I have a TON of Cricut Maker projects for free here on my blog, including my ever popular Maker Mat that will help protected your new Cricut Maker!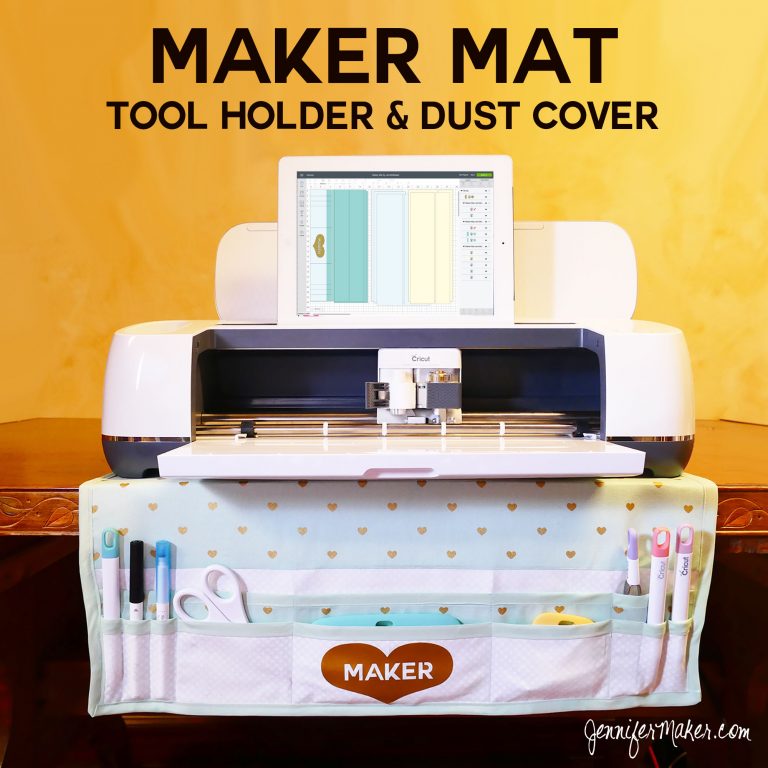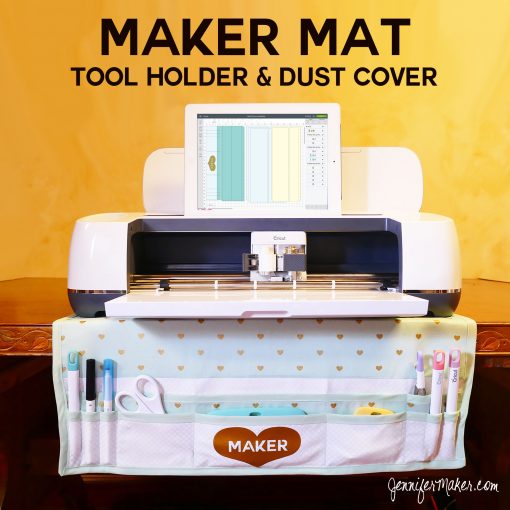 Bookmark this page — I'll update it as I learn more Black Friday bargains for the Cricut Maker!
Here's the best deal I know of on a Cricut Maker for Cyber Monday 2018 RIGHT NOW:
ON SALE: Cricut Maker
Love,