Learn four different methods for making stickers with Cricut water resistant. I'll show you what worked, what failed, and which sticker protection method ended up being my favorite.
And that is exactly what this tutorial is all about. I'm going to show you, not only how to make stickers with Cricut, with 30+ beautiful new designs, but also how to make stickers that are waterproof… or as close to waterproof as possible.
I have done all the testing with different sticker papers and different ways to protect the stickers and I'm going to share my findings with you, along with the one way I think works best.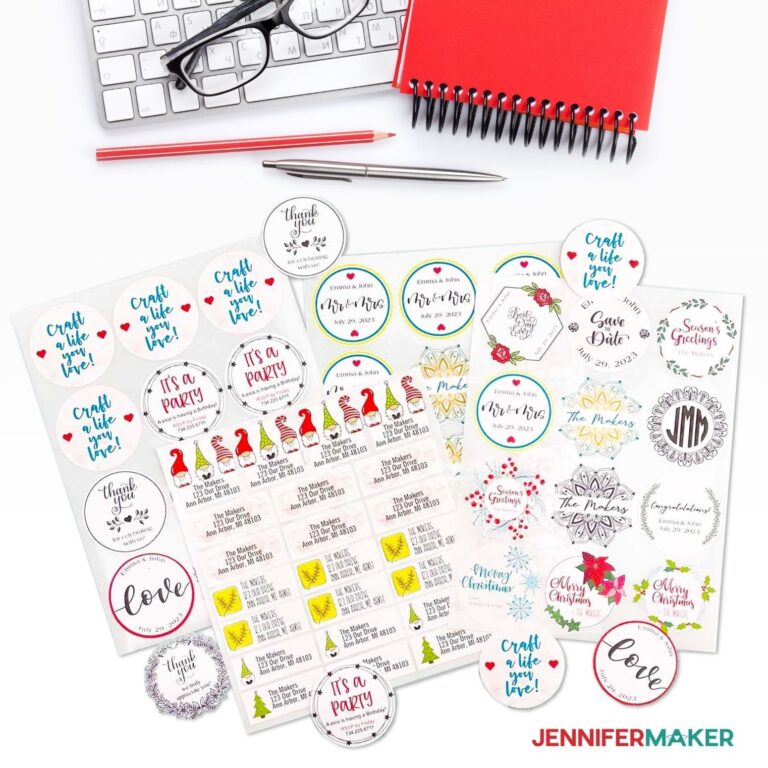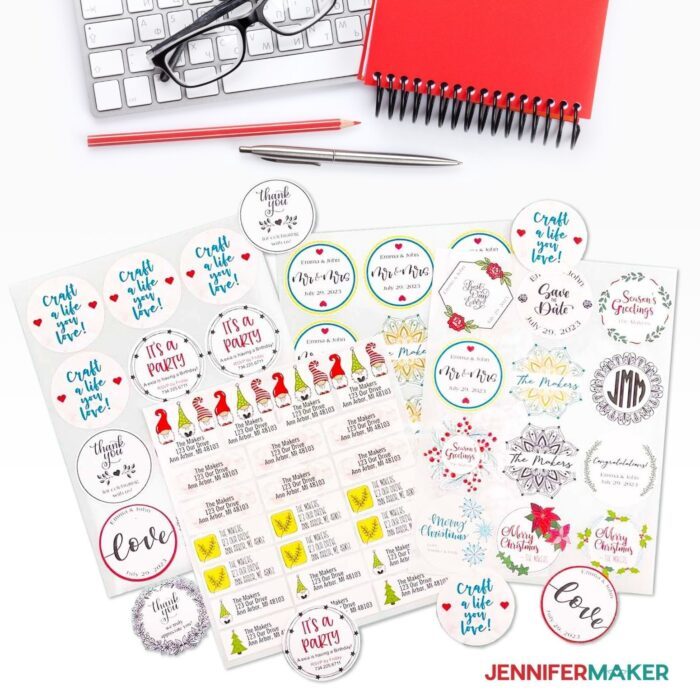 This project contains more than 30 sticker designs! I'm so excited for you to check them out as these have been one of my all-time favorite designs. I've included four collections: Christmas, Everyday, Thank You and Wedding.
Whether you're looking to make some stickers to add on to your holiday cards, or you're just looking for a fun way to decorate your planner, I think you'll find something that's just right!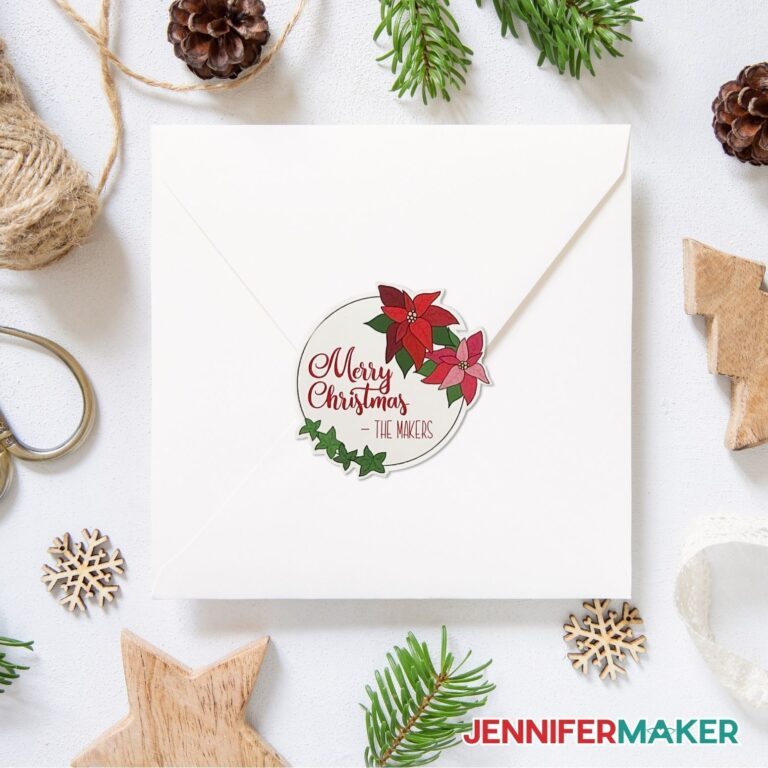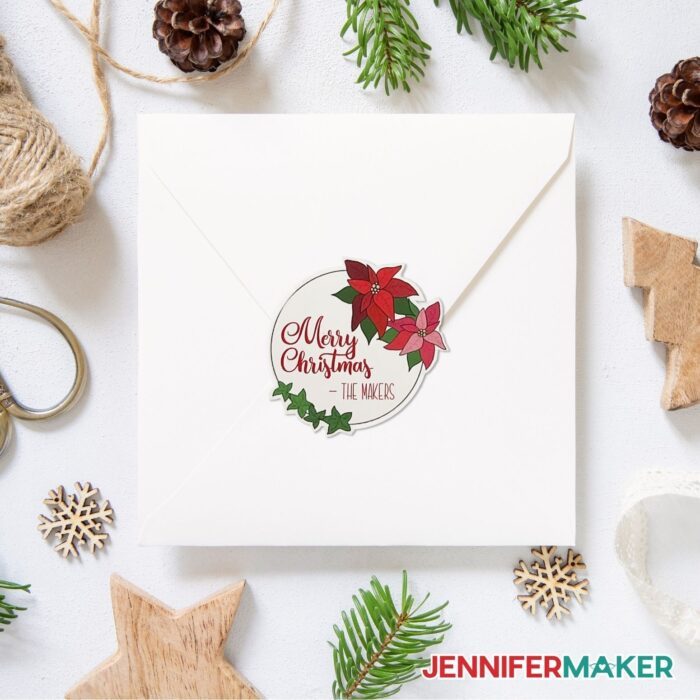 You can also make your stickers on a sticker sheet using the kiss cut method like in the photo above, or you can make your Cricut stickers die cut like the one below where the sticker is cut all the way through. Both ways are a great way to get some practice on making your very own beautiful stickers!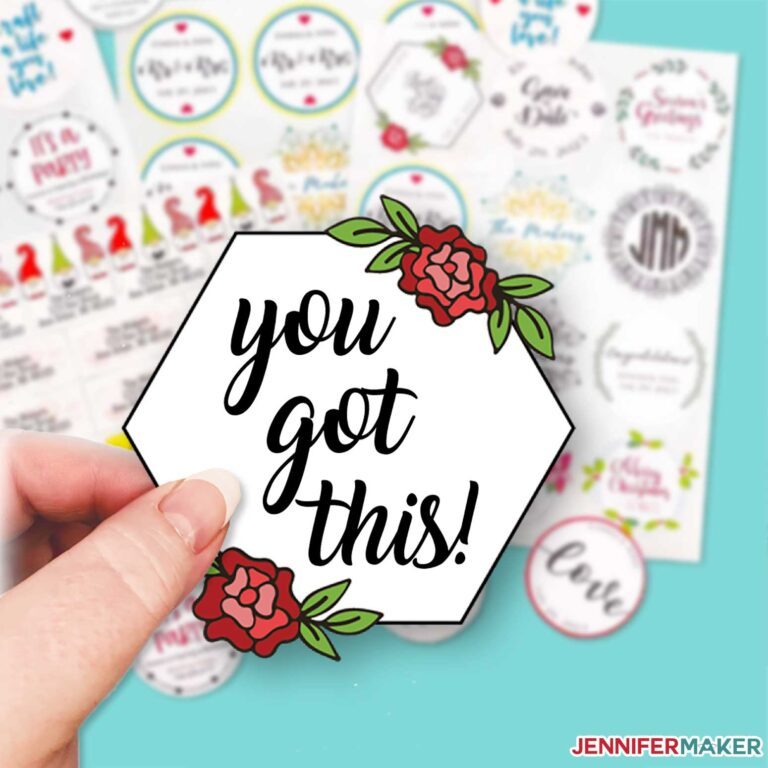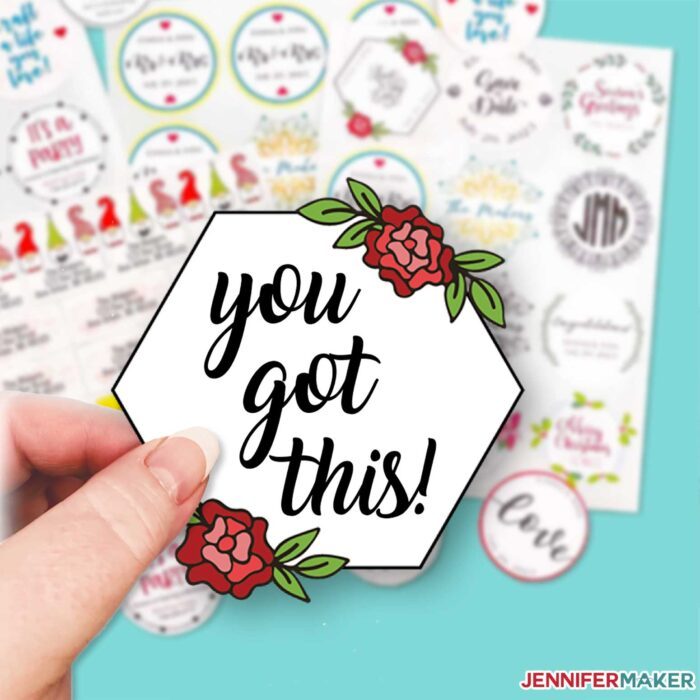 If this is your first time making custom stickers, have no fear! By following my step by step tutorial, you will learn the perfect cut setting you need to get that cut just right. You'll understand what the black rectangle, or black lines (registration box) are for when using print then cut (yes, I get this question a lot!). You'll also learn a few other important things such as the material settings, the best sticker paper to use, and my favorite way to make this process have the best results.
Like I previously mentioned, there are different kinds of stickers you can make with your Cricut machine including these fun and festive stickers I made for the holidays: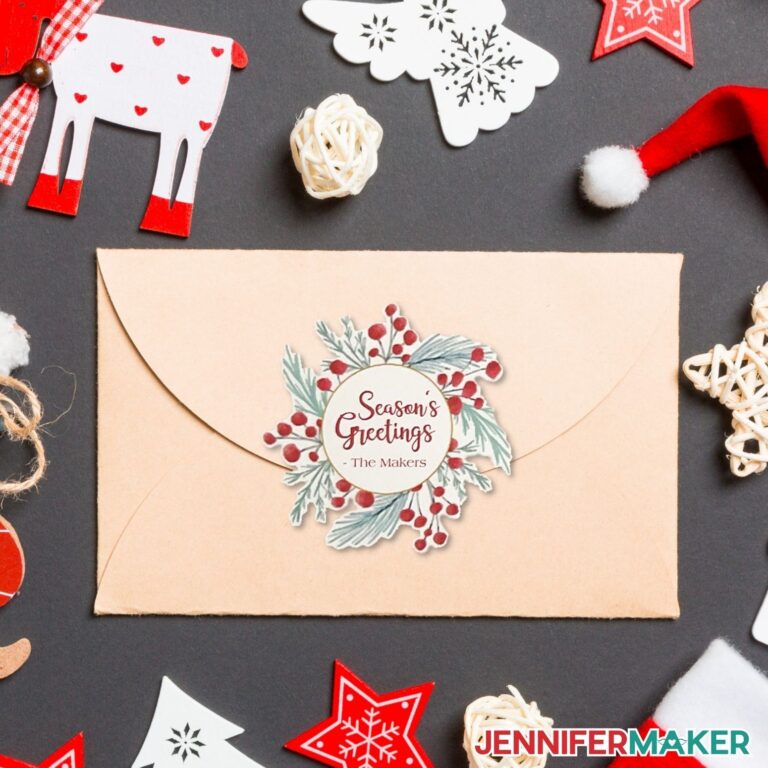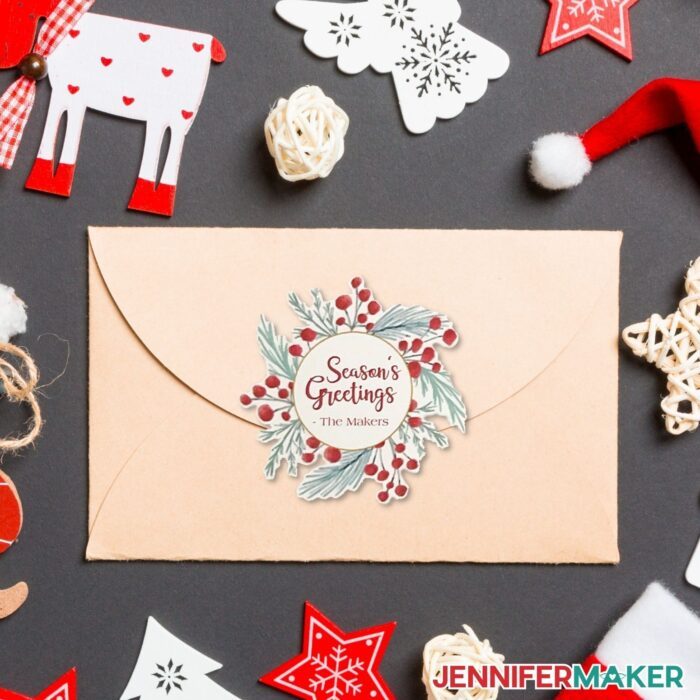 These holiday stickers can be used for all sorts of things, to dress up envelopes, greeting cards, letters. And let's not forget, these add wonderful personalization to your gift tags. The best part about making stickers is that it's totally up to you and you get to decide where they look best!
I printed my stickers on two different types of paper: Avery sticker paper and printable vinyl sticker paper. I then sealed them three different ways. One way was to apply clear or transparent vinyl, one using polyurethane spray and lastly I used duraclear varnish. I share my test results with you at the end of this tutorial, but I will tell you this, I was actually surprised with the findings!
Other tools I used for this project include my handy Cricut machine, a lightgrip mat (blue mat), a brayer, scraper, and trimmer (or scissors ).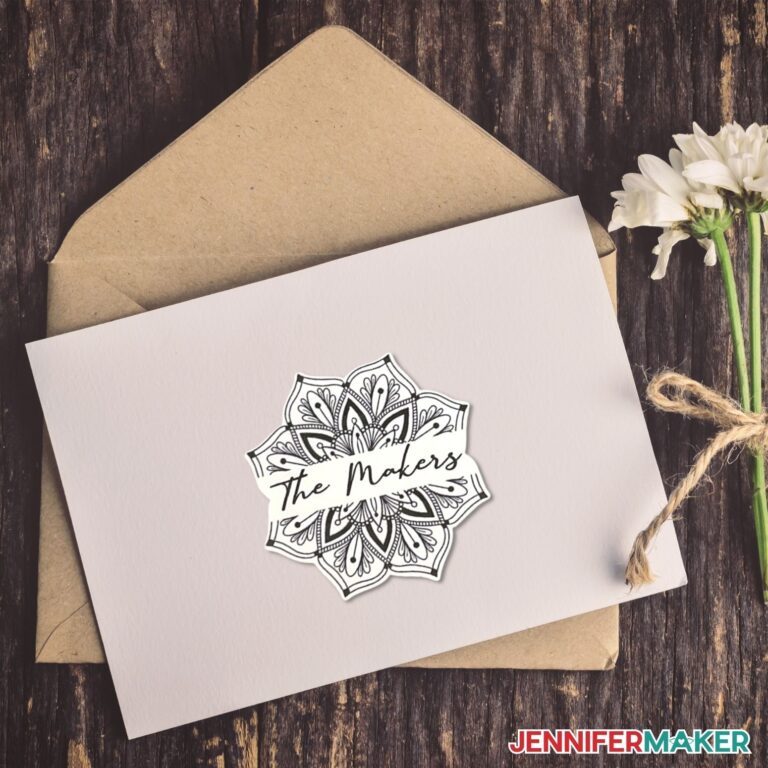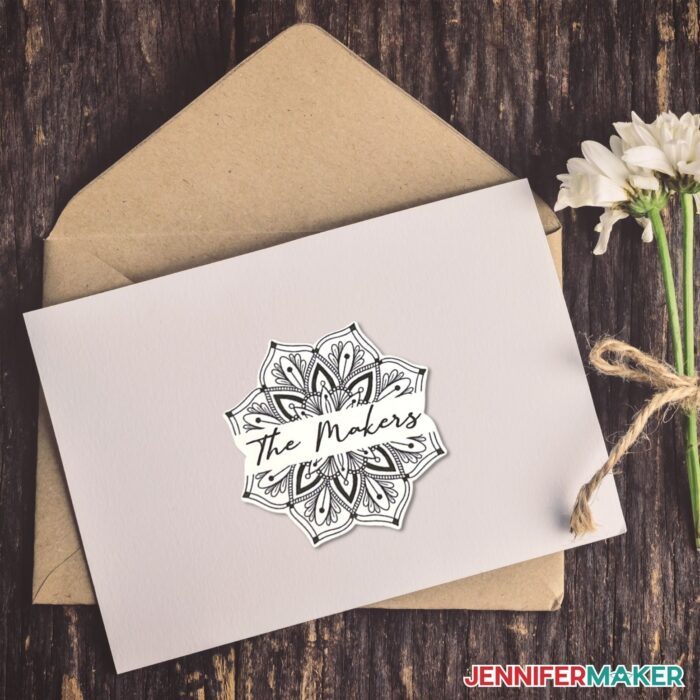 Let me show you how easy it is to make stickers with your Cricut using my free designs! This post contains some affiliate links for your convenience (which means if you make a purchase after clicking a link I will earn a small commission but it won't cost you a penny more)! Read my full disclosure policy.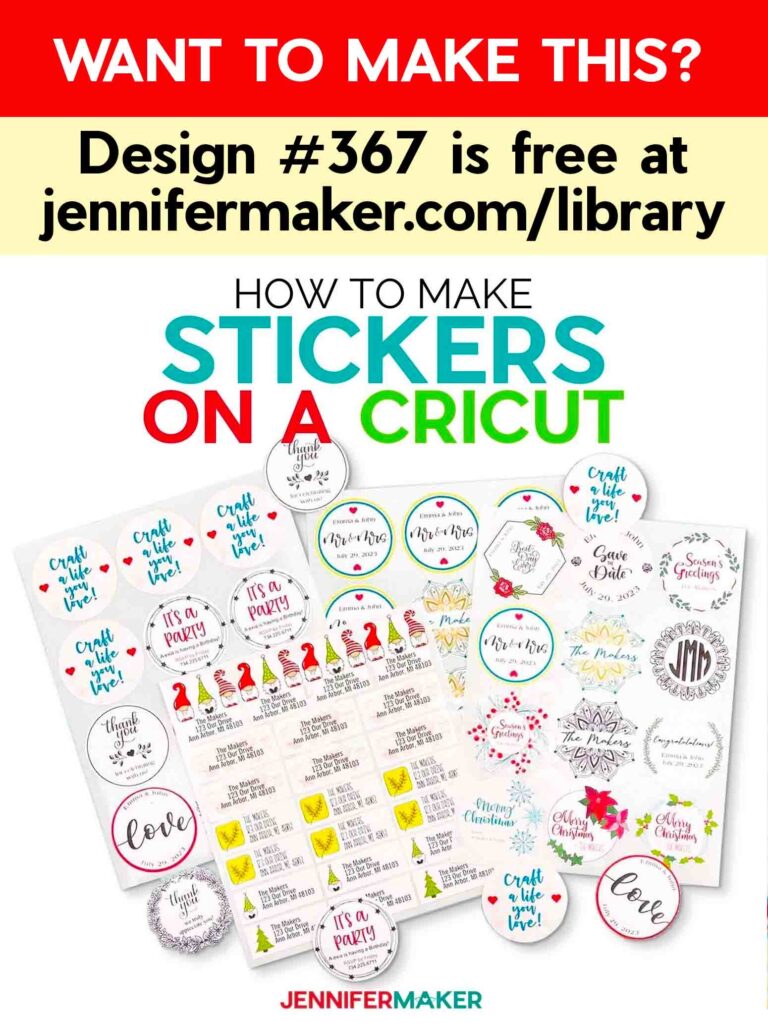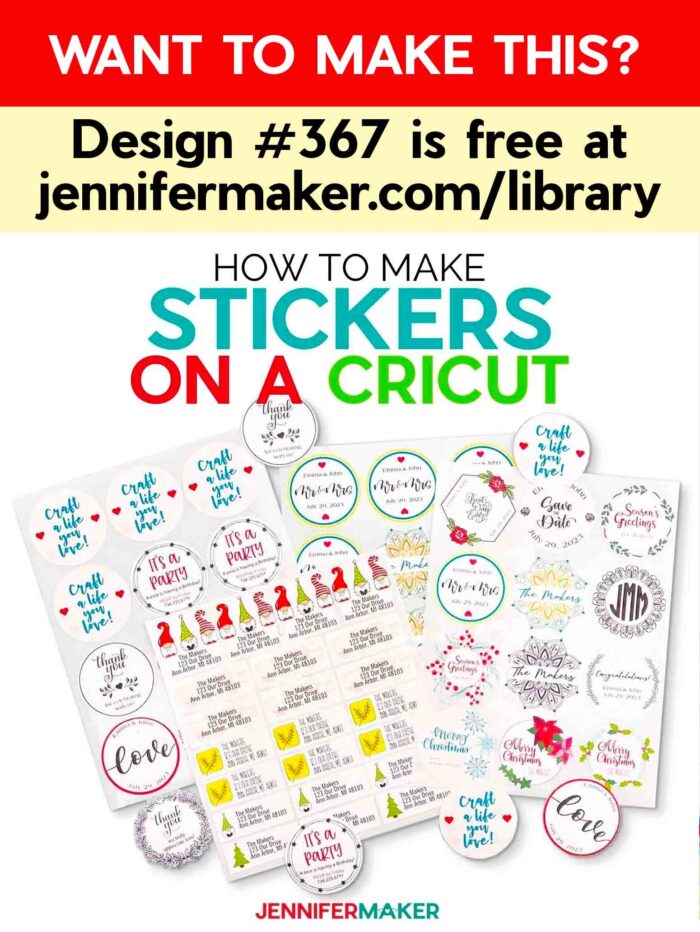 How to Make Stickers with Cricut and Waterproof Them!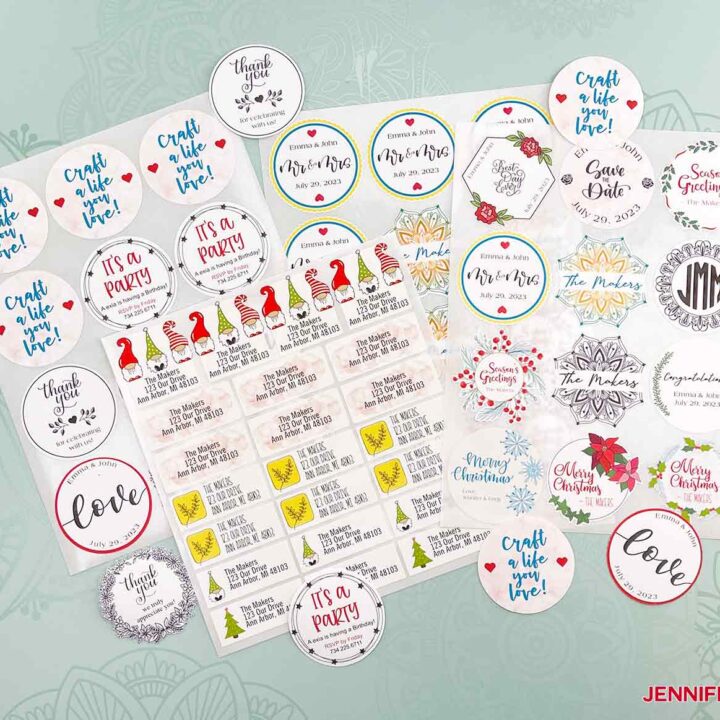 How to Make Stickers with Cricut
Yield: One Sheet

Prep Time: 1 hour

Active Time: 30 minutes

Additional Time: 1 hour

Total Time: 2 hours 30 minutes

Difficulty: Easy to Medium

Estimated Cost: $1.50 per sheet

I am going to show you three different methods I tested for making stickers water resistant. I am going to share all three methods and show you what worked, what failed, and which method ended up being my favorite.

Answers to Your Questions About How to Make Stickers with Cricut
Q: Can I change the design to make my own sticker design?
You are welcome to create a new project from scratch or change up the text in my designs using the text tool for your own personal use.
Q: Can I sell these sticker designs on my Etsy shop/online store?
Thank you for wanting to create and sell our designs. The only thing we ask is that when selling the completed designs that you give credit to Jennifermaker.com and that you not sell the digital PNG files.
Q: I am not a Cricut Access member. Do I have to pay for the fonts?
If you are not a Cricut Access subscriber. and do not want to worry about paying for a Cricut font, you can click on "System" at the top of the window to only use the fonts installed on your computer. Free alternatives that you can download and install are Roman Serif and Sallim font.
Q: I can't find the Print Dialog Box to customize my settings. What do I do?
You will need to minimize or move your Cricut Design Space window to see and use system dialog. The print dialog box pops up behind Design Space. There is a chance the system dialog box will not work on all printers. Each home printer is different so consult your printer's user guide for additional support.
Q: What is the difference between die-cut stickers and kiss-cut stickers?
A Die Cut Sticker will be cut completely through the backing of the sticker, so all you see is the custom shape and sticker design. Kiss cut stickers are cut through the layer around the edge of your design without cutting through the backing paper.
Get my free designs to make stickers with Cricut!
I love seeing what you make with my designs and how you use them! Please share a photo of your stickers made with your Cricut in our Facebook group or tag me on social media with #jennifermaker.
Love,