See what I wish I knew at the beginning of my sublimation journey and what I've learned along the way, especially about the importance (or lack thereof?) printers!
Back when I started with sublimation, my biggest question was, "Do you need a sublimation printer?" You may be wondering the same thing. I've learned a lot by trial and error while figuring out the answer (it might surprise you!) that I'll share with you to make it easier! I WISH I'd had someone to clue me in to tips, tricks, and just the things that could have reassured me and built my confidence to sublimate all the things!
Want to save this? Enter your email below and we'll send the guide straight to your inbox.
Watch my full video on all 21 things I wish I knew before I started sublimation printing: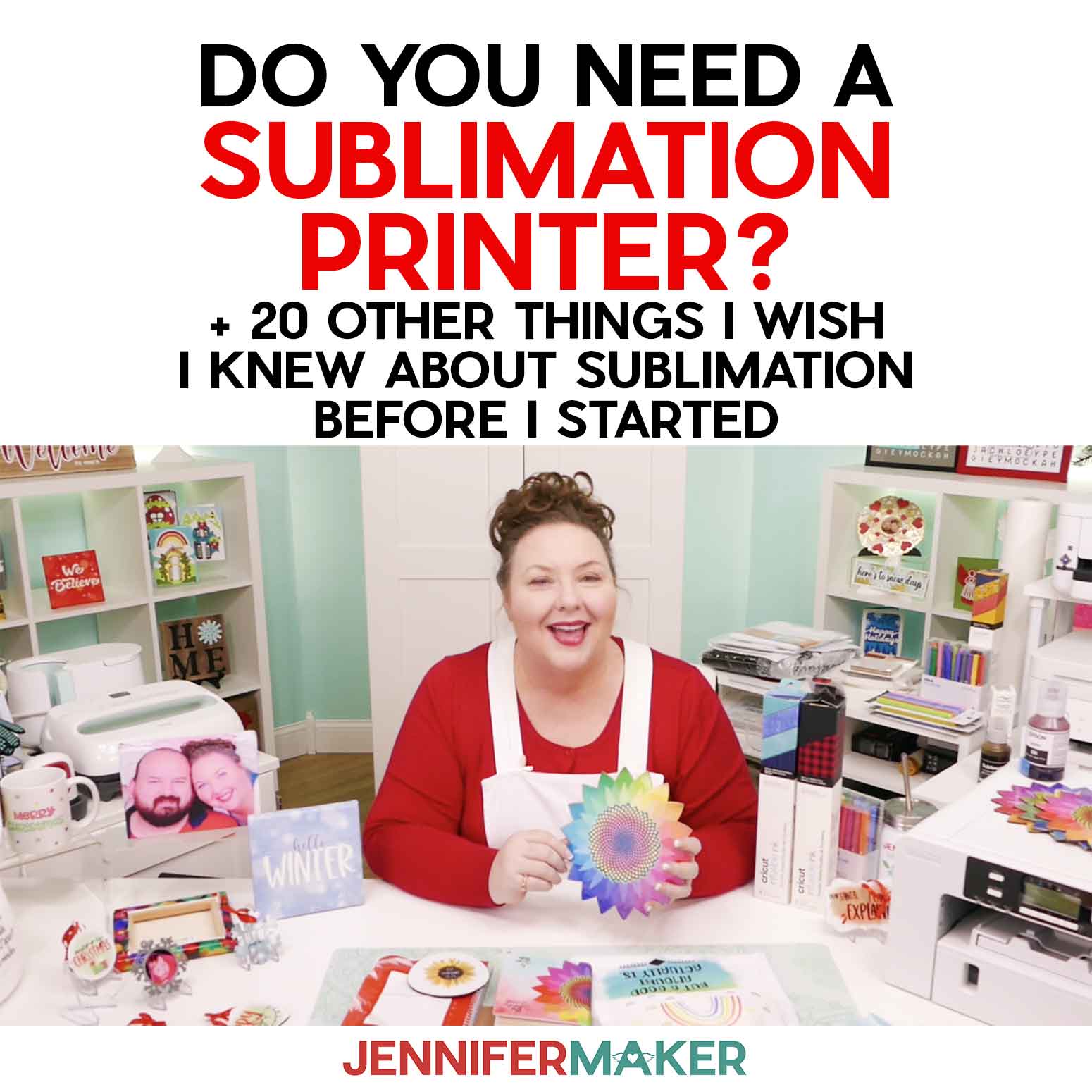 First off, what exactly is sublimation? It's a process that uses high temperatures and pressure to permanently transfer special ink into compatible surfaces.
It's also a great way to create nearly any artwork you want. Blended colors, intricate patterns, photos, drawings — it's all within your reach with the right plan and materials! But it can take a lot of work to get confident in all things sublimation, so I want to give you a head start with what I've learned. Here's my top ten, but you can find the full set in my video along with excellent questions from crafters just like you!
1. There's A LOT to Learn About Dye Sublimation
With several prominent printer, ink, and material suppliers in the industry, there's a lot to keep track of when sublimation printing. Picking the best printer model, setting the right ICC profiles, finding the best paper for your machines, picking your favorite ink, etc. I cover it all in Sublimation Startup, don't worry.
But, the answer to "Do you need a sublimation printer?" doesn't have to be "Yes, immediately." If you don't want to make those decisions right now, just pick up some pre-printed sublimation transfers or play with sublimation markers while you figure it out.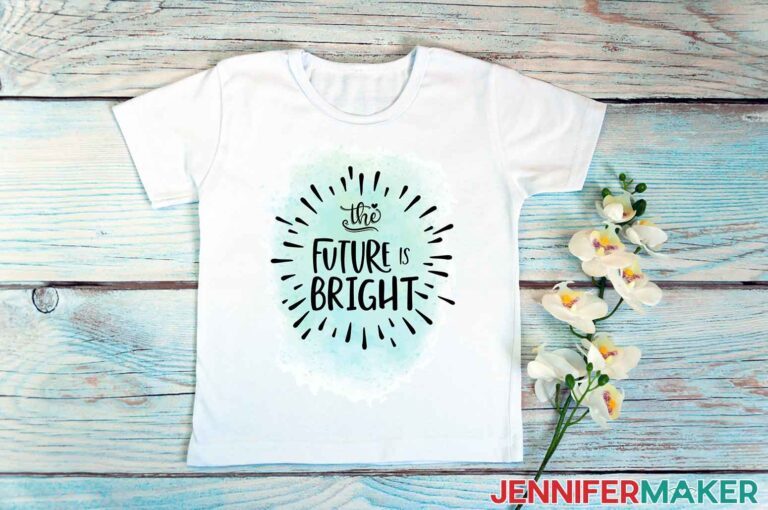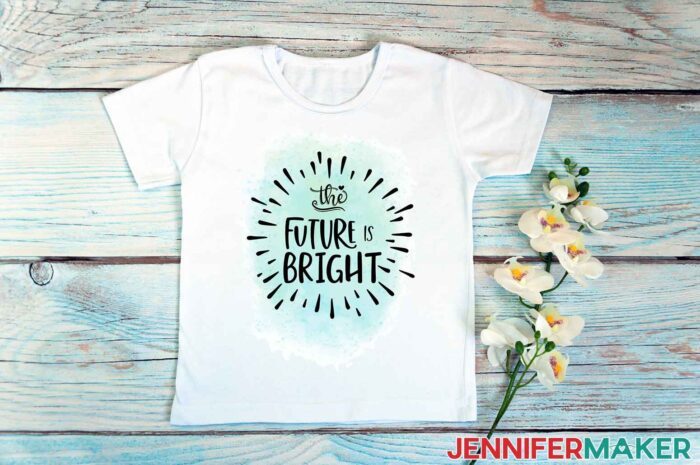 2. Big Results on a Small Investment
If you already have a heat press that reaches at least 350 degrees farenheit (400 is better) like a Cricut EasyPress or Autopress, you're nearly ready to sublimate. Even the mini Cricut EasyPress gets hot enough, though household irons don't.
Grab some sublimation markers, printer paper, and some compatible blanks from the dollar store and you're ready to give it a shot!
3. Mirror That Design Every Time
You want the ink to touch the project's surface during the sublimation transfer, so always remember to mirror, flip, or whatever action your machines use to create the image backwards! This is one spot where sublimation printers shine with easy controls for even the most complex designs. You can even prepare a design correctly in Google Docs for Free!
But you can mirror designs without a printer, too! I tried some fun techniques in my Infusible Ink Pen Projects tutorial, including tracing designs onto the back of paper using Cricut Infusible Ink Markers. With some practice, you can even do lettering this way!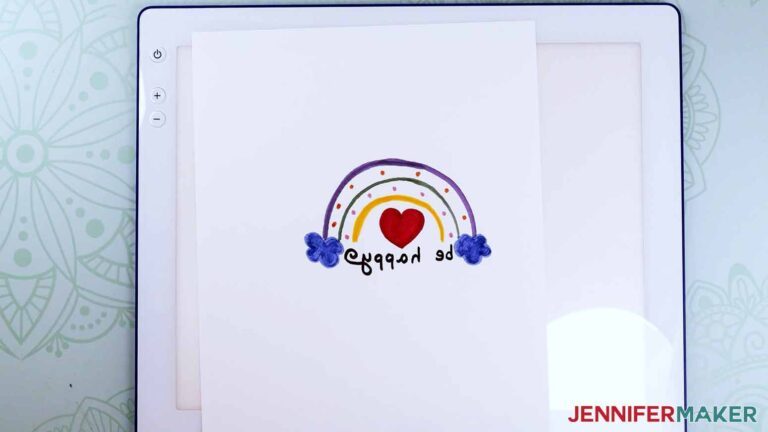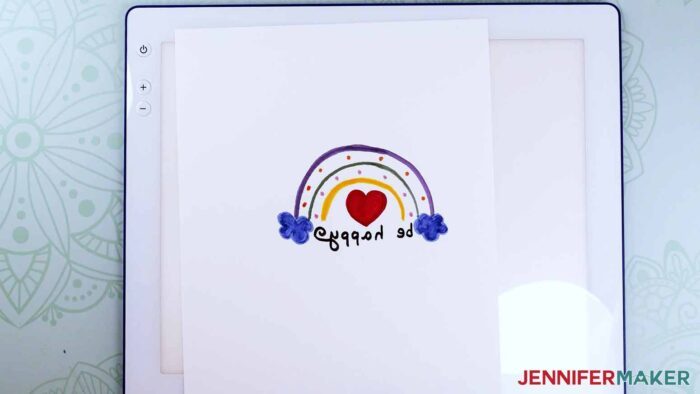 4. You Can Sublimate ALL THE THINGS!
If you've mostly looked at sublimation printing projects like I did early on, you might think sublimation is only for flat items smaller than a piece of printer paper and made of polyester fabrics. Nope! You can learn how to piece together huge designs, shape them to curved surfaces, or add a specialty coating to items that wouldn't normally work with the dyes. Some projects work better with special presses, like tumbler, mug, and hat presses, as well as unusual things like convection ovens, air fryers, and even a heat gun, but with a little creativity, you can sublimate a TON of stuff.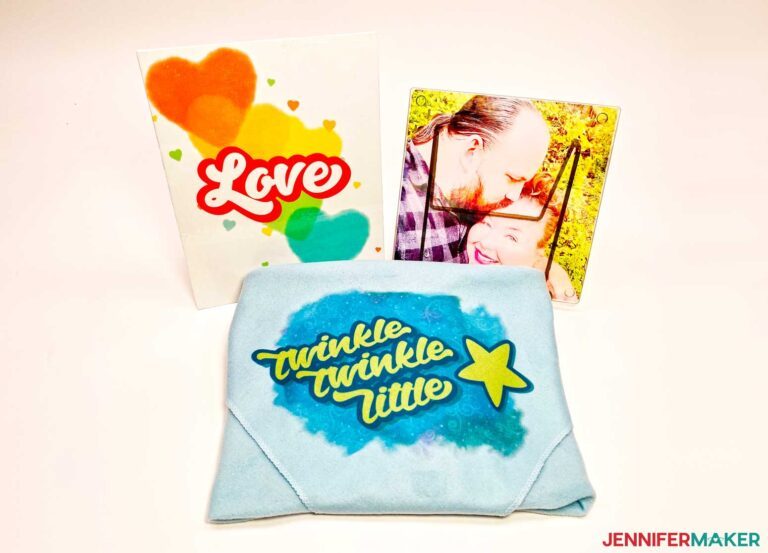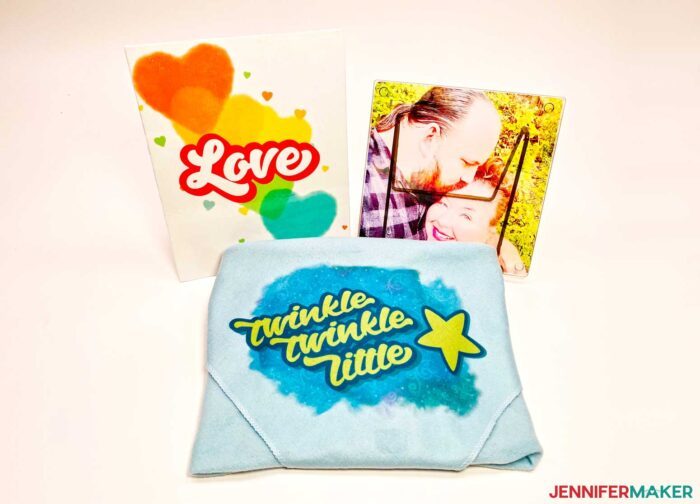 5. Sublimation Printers Are Not Scary!

I was really intimidated before I experimented with dye sublimation printers! I thought there were all like over $1,000, hard to use, and HUGE. I was wrong! Sure, there are big, expensive printers made just for sublimation. But there are tons of other options to pick from, including inexpensive inkjet printers you can convert to dye sublimation printing! My favorite is an Epson EcoTank printer ET-4700. I've had a lot of fun comparing sublimation printers to help you decide which to buy when you're ready! Definitely check out my reviews if you're considering an answer to do you need a sublimation printer!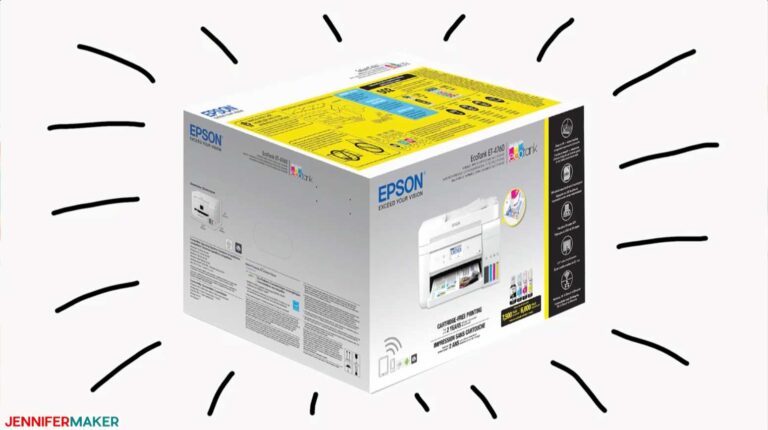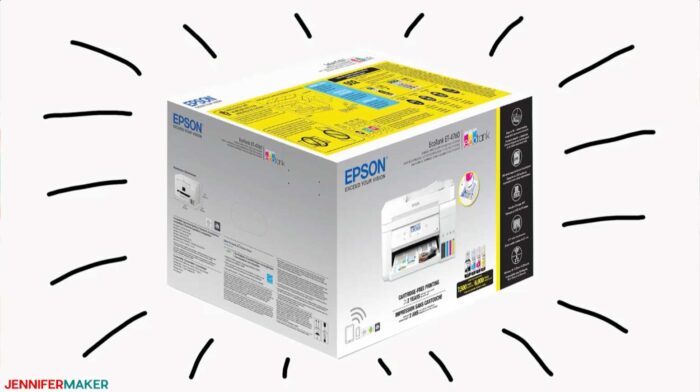 6. Still, You Can Sublimate Without a Printer
Creating crisp, bright colors and long-lasting sublimation projects doesn't require a special printer! Did you know Infusible Ink Transfer Sheets and markers dye your item's fibers in the same way? If (like me!) you're not a strong drawer, trace designs from laser printers using dye sublimation ink markers to get beautiful images! Or, you can buy printed sublimation designs from other makers and press them on your own!
7. Sublimation Inks Are Transparent?!
Ok, now that I mention this in every sublimation project, I hope we all know that the ink isn't opaque like normal printer ink. But I didn't at first! Understanding that sublimation ink will be influenced by the color of the item's surface is so important to creating the decorations you want. You really have to pay attention when Sublimating on Dark Colors, but it's possible!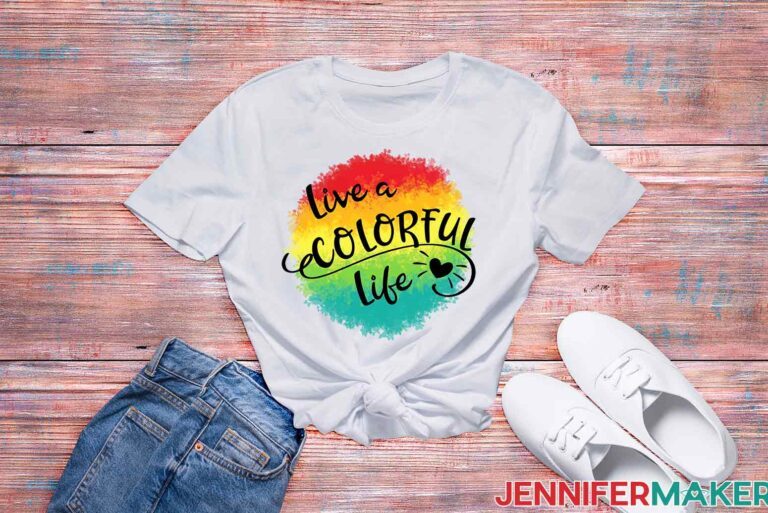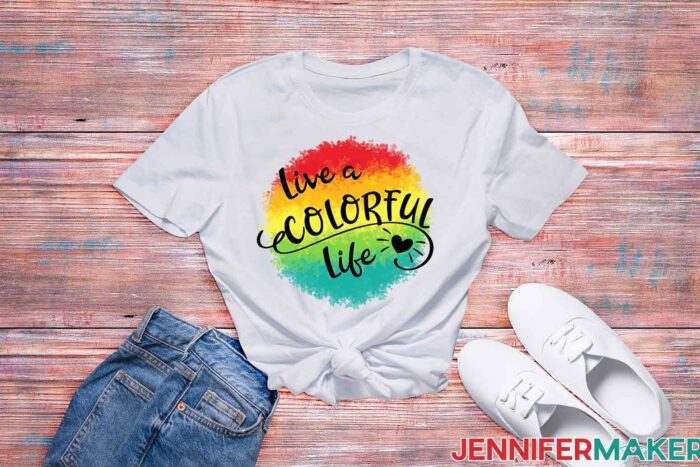 8. Sublimation Ink Gets Old
Not like boring, it expires! Keep track of when you open ink cartridges or bottles and check the package for how long it should last.
Cartridges for Sawgrass printers are good for 15 months, but the Hippoo ink I use in my Epson lasts about 18 months. If you print frequently, you'll need to add more before the ink degrades, so don't worry. But if not, the particles clump together and the prints will get spotty, so you'll notice. It can also happen if the printer sits dormant for a while as the drink can dry up. If it does, carefully remove the old ink, then follow the manual's steps to check your nozzles and print heads.
If you only want to sublimate occasionally, Cricut Infusible Ink Transfer Sheets, markers, pens, and having designs printed elsewhere are great solutions!
9. Keep Clean and Sublimate Safely
Since sublimation ink will attempt to dye anything it touches at the right heat and pressure, it's really important to remove lint that will intercept the ink on its way to your blank or other debris. I lint roll everything to be sure!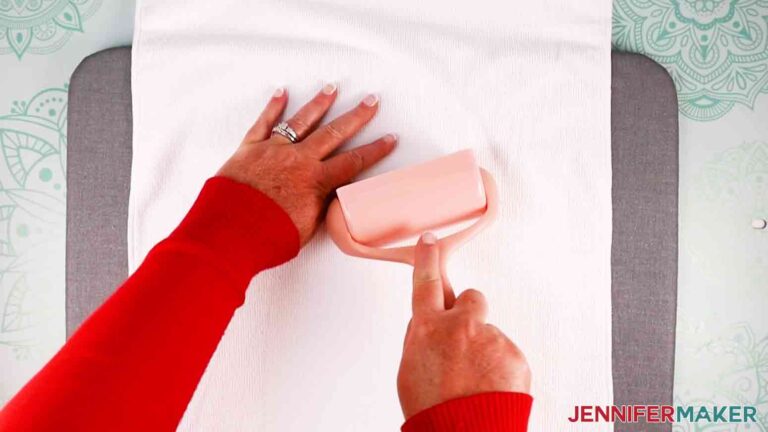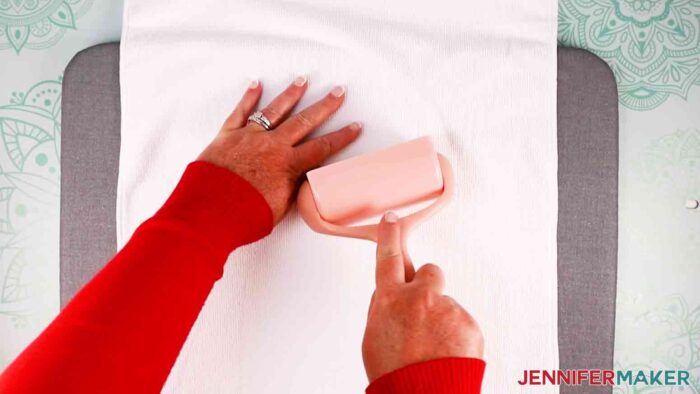 The ink actually turns from a solid into a vapor during heating, so it can spread! Protect your work area, press, and other materials you don't want to dye with cardstock and uncoated white butcher paper. And since it's a gas, always use dye sublimation in a well-ventilated area to avoid inhaling the fumes. At the minimum, I keep a gentle fan blowing to dissipate the fumes and don't get too close to the press until the design has cooled. That also allows the dye to settle back into a solid in the fibers, minimizing the risk of smudged designs.
10. There's Always Something New to Learn and I Love That!
I love all the new sublimation tools, materials, and techniques coming out! It's so much fun to experiment and learn new ways to share sublimation with you. I try to stay on top of trends, but I'd love to hear about new ideas or tools you'd like me to try. I'm really proud of the smooth seams you can get with my Sublimation Tumblers tutorial. And there are lots of new techniques to try in the Sublimation on Canvas project!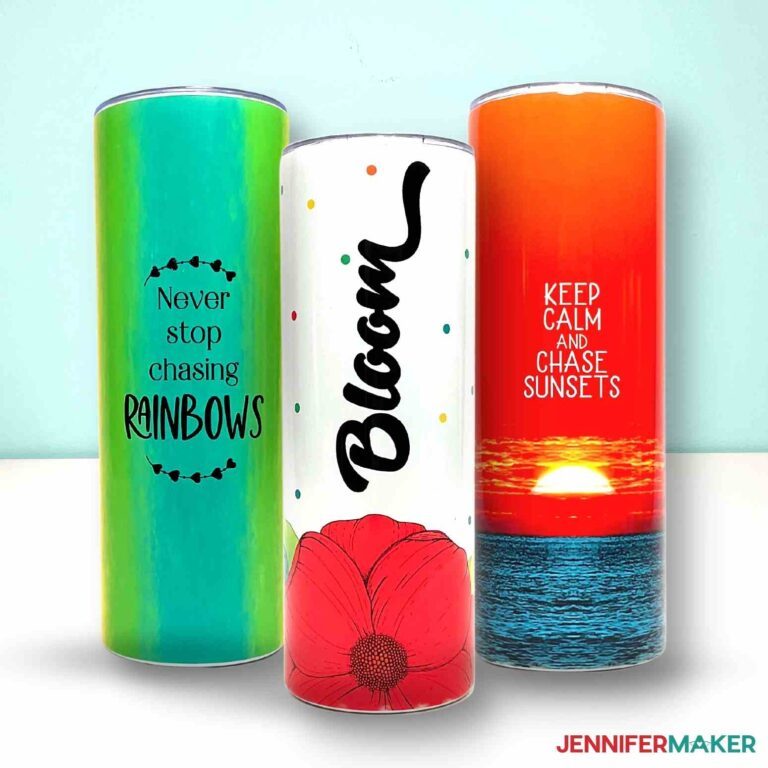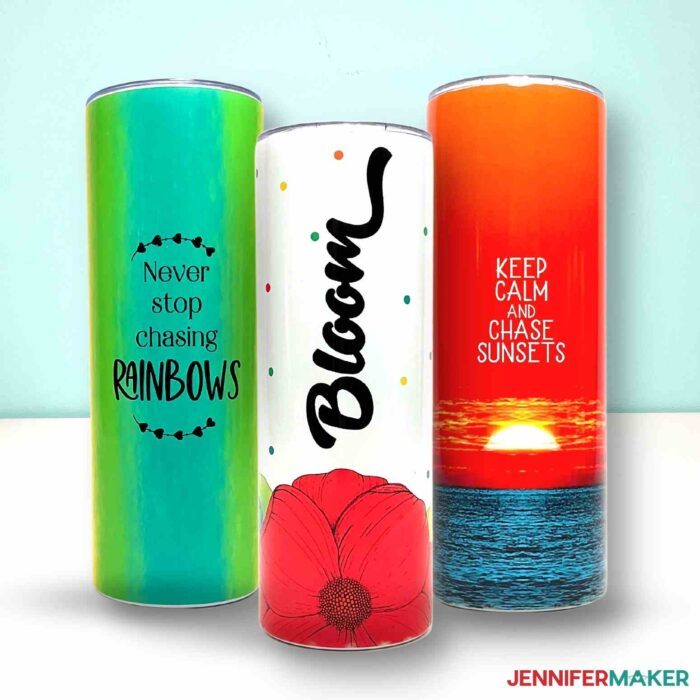 Are you any closer to an answer for "Do you need a sublimation printer?" I hope these tips helped, and remember to check out the full video for more advice!
Do you need a sublimation printer? Ready to answer the question for yourself? You're going to have fun coming to a decision! This post contains some affiliate links for your convenience (which means if you make a purchase after clicking a link I will earn a small commission but it won't cost you a penny more)! Read my full disclosure policy.
I also have a Facebook group just for sublimation crafting where you can get help and tips from other crafters who love to sublimate, too! They have lots of ideas for how to sublimate on cotton! Come join us at jennifermaker.com/sublimationgroup to ask questions, share ideas, and get inspired. And you're sure to find different answers to the question, Do you need a sublimation printer?
Answers to Common Questions About Sublimation Printing
Q. Do I need to buy a sublimation printer?
No! Don't rush to buy a new printer unless it's the best option for you.
Q. Can I use my inkjet printer for sublimation?
You can convert a standard inkjet printer if it uses the right kind of printer head.
Q. Can I sublimate without a sublimation printer?
Yes! You can create a high-quality product without special sublimation printers. You can purchase printed sublimation transfer paper designs, use Infusible Ink, or draw with appropriate markers that will still last a long time!
Q. Can I use my HP printer for sublimation?
A regular inkjet printer that uses a thermal printing head isn't compatible with sublimation ink. Unfortunately, Hewlett Packard (HP printers), Dell, and Canon use that technology. However, Epson uses a different style of printer heads for some types of printers, like the EcoTank printers.
Q. Can a Cricut do sublimation?
In a way, yes! You can use Cricut Design Space to prepare designs and print them on a sublimation printer, cut them out of Infusible Ink Transfer Sheets, or draw them using Infusible Ink Pens. You can also cut heat transfer vinyl in the shape of the printed design to add a sublimation-friendly coating to an item.
Q. What is the easiest printer to convert to sublimation?
I find Epson printers easiest to convert for sublimation. I covered all the steps in my conversion tutorial! The ink tanks are a little messy, but now I love my Epson sublimation printer.
Q. What equipment is needed for sublimation?
You'll need sublimation blanks like a polyester t-shirt, paper that works with your chosen sublimation dye item, and a press that reaches high heat temperatures.
Q: How do I test my sublimation prints for vibrancy and color?
Use my free subliflower design to see how your colors look! It's Design #385 in my resource library!
Q: What else can I put my sublimation prints on?
Here are just a few of the items I've sublimated and some tips I've learned along the way:
Sublimation Startup
Need a little extra help understanding how to get started with sublimation? Join Sublimation Startup for a logical, step-by-step guide to getting setup for success with sublimation! You can ask questions and feel confident that you'll get help! The Sublimation Startup mini-course is also great for those who enjoy learning from my easy-to-understand, calm, and clear method of teaching. This is a no-fluff, no-mess, no-distraction workshop … it's like sitting down with me in my craft room! We work in logical steps to build your understanding and confidence with sublimation, and then provide support to keep helping you as you continue on your journey! Register now!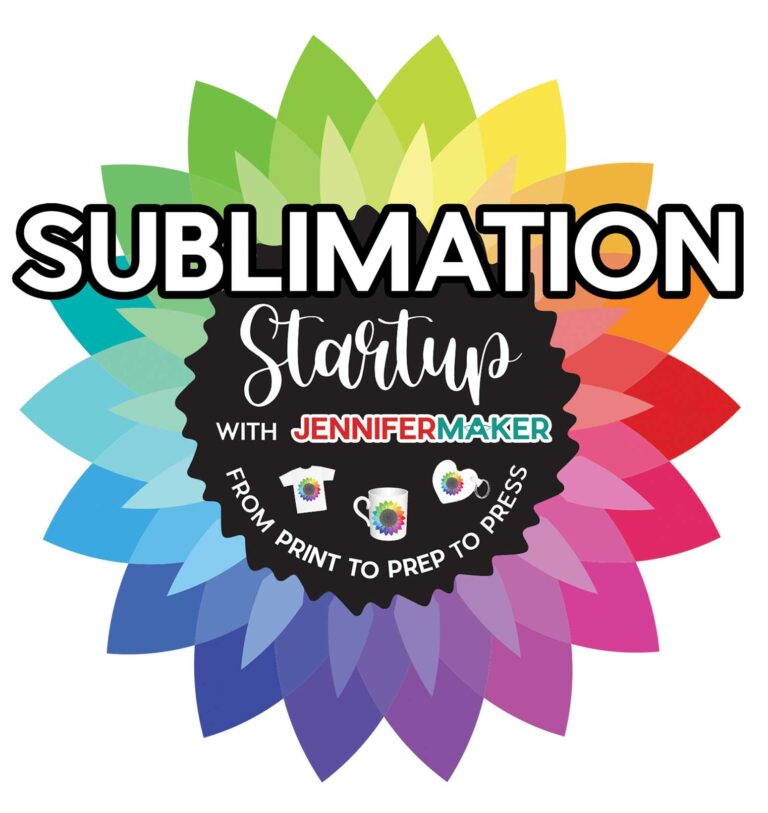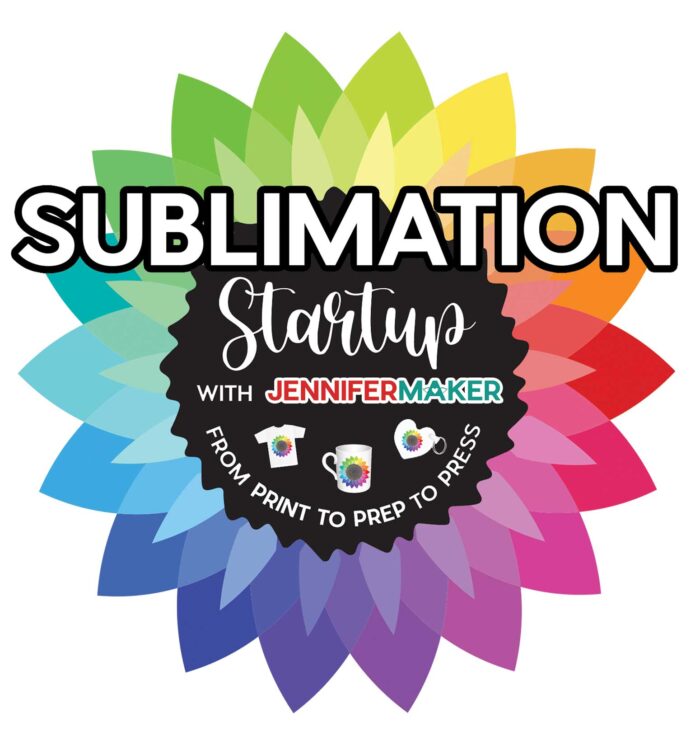 Get my favorite Sublimation designs (and many more) for free to help you answer, "Do you need a sublimation printer?"
So, what do you think? Do you need a sublimation printer? Watch for more sublimation tutorials and please ask any questions you have in our Facebook group or tag me on social media with #jennifermaker.
Love,