Learn how to make three DIY money holders using different methods to hold the cash!
Sometimes, cash is the perfect gift, especially if you're short on time. But it can feel so impersonal! I have a fun way to help: DIY money holders! Once you get the Print then Cut process down, you can have customize, cut, and assemble these money gifts in cardstock in just minutes! If you have a bit more time, I'll show you how to add a plastic dome for a professional finish. Slip the money holder in a gift bag and you're ready to go. Let me show you how!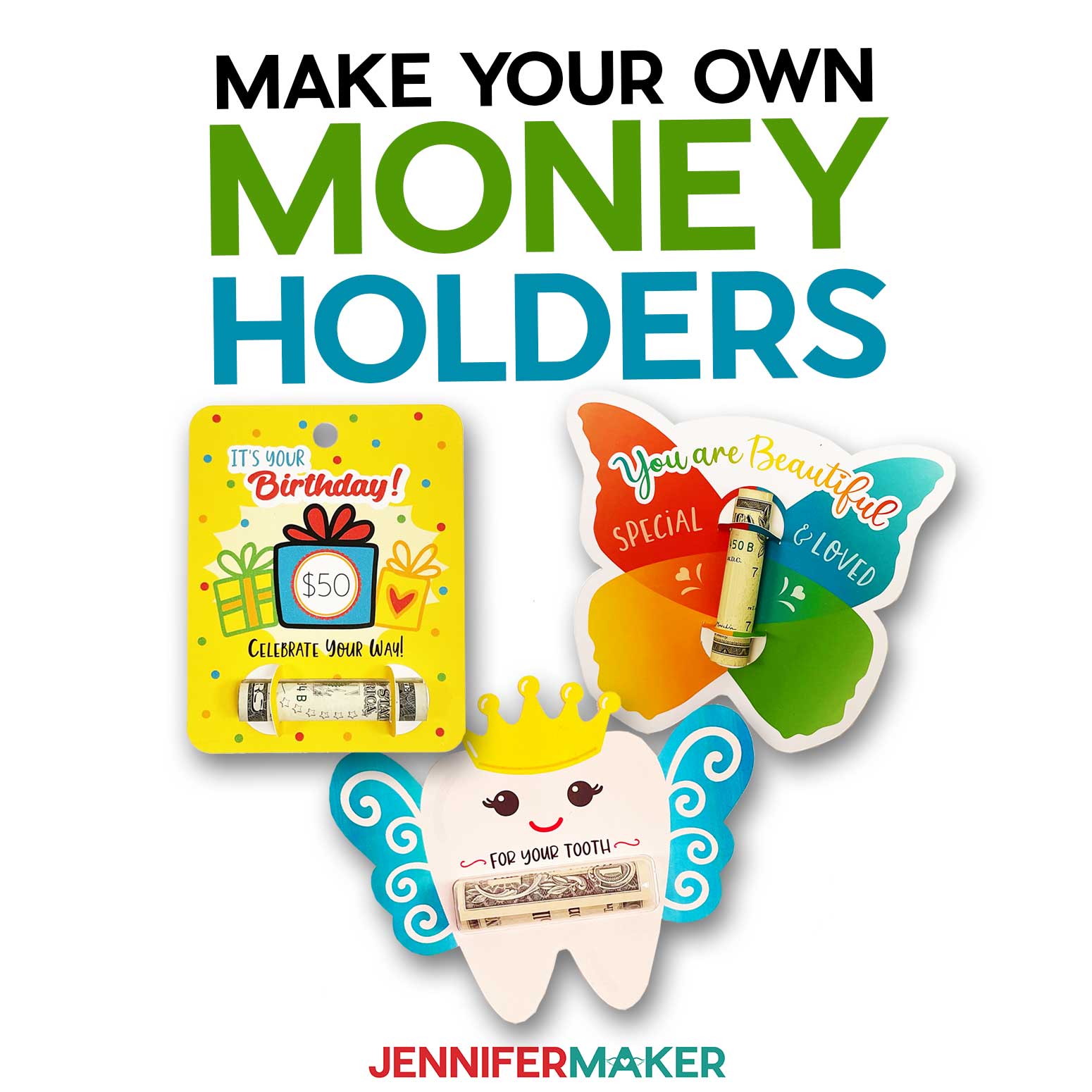 These DIY money holders are so handy, I wanted to give you options for different ocassions! So, I've included a design for a birthday gift, a multi use butterfly design that's a great way to cheer up your gift recipient, and a tooth fairy card for those emergencies.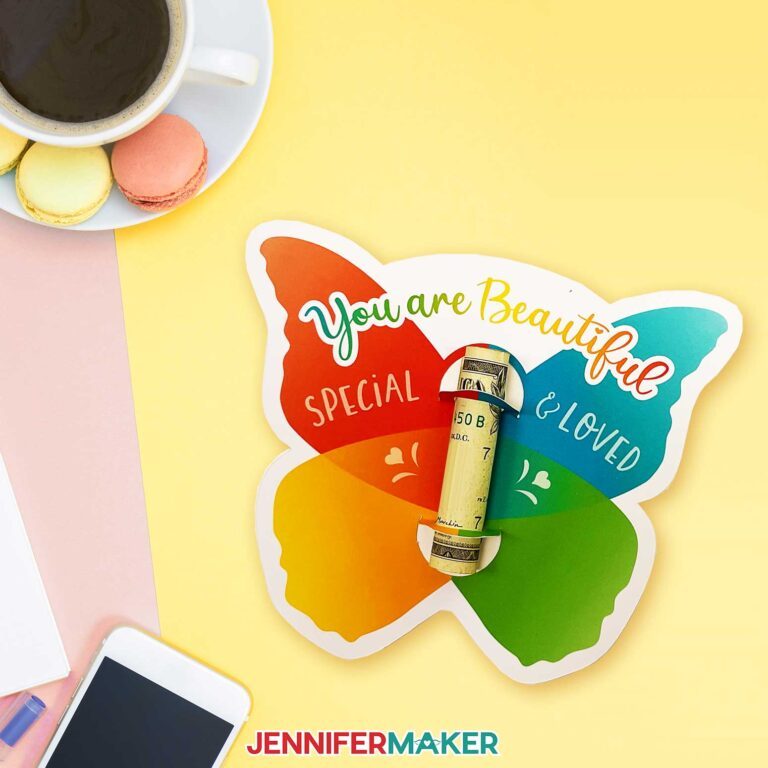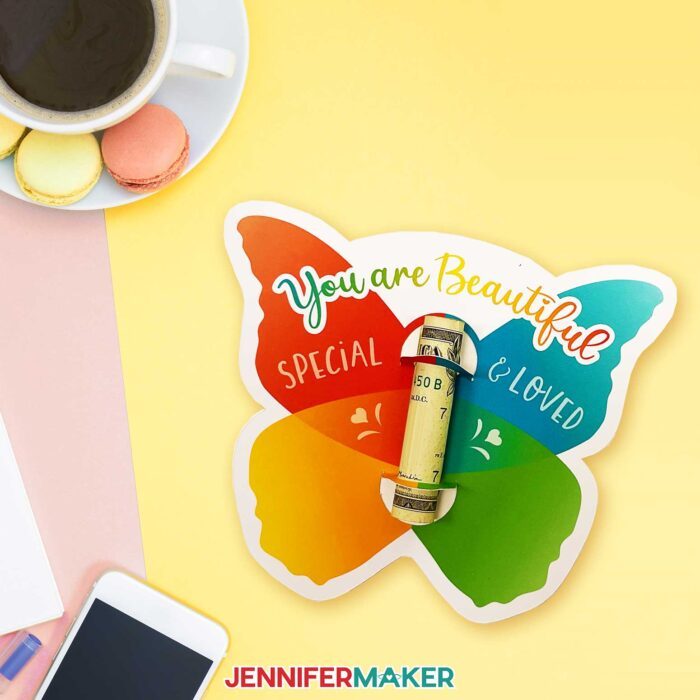 If you've looked at DIY money holder projects, the big question is, with or without the dome? Well, you can do either!
Each design has a version that is created just from printable cardstock and craft glue. I added cutouts that pop up, making a unique way to keep the dollar bills in place.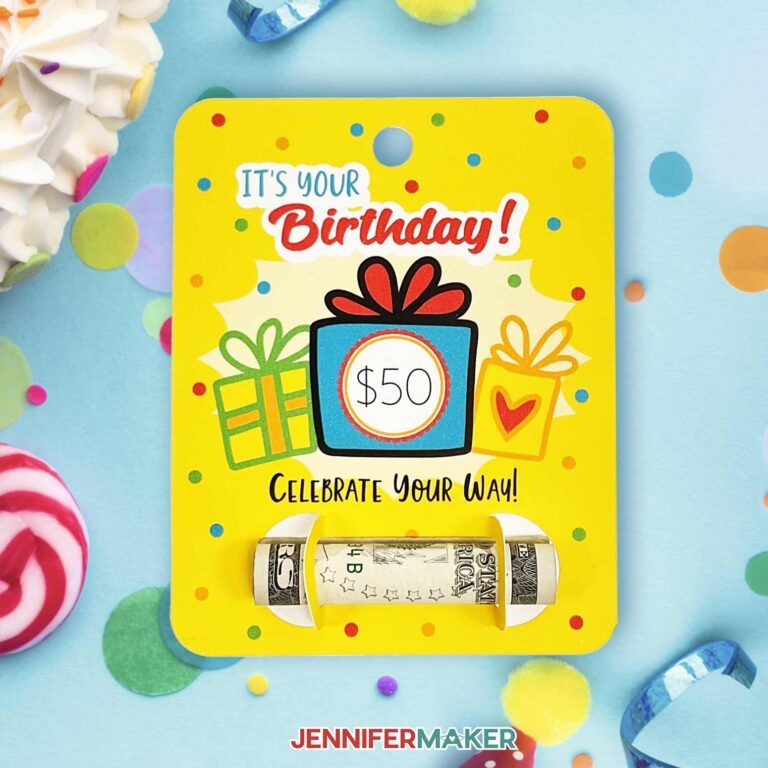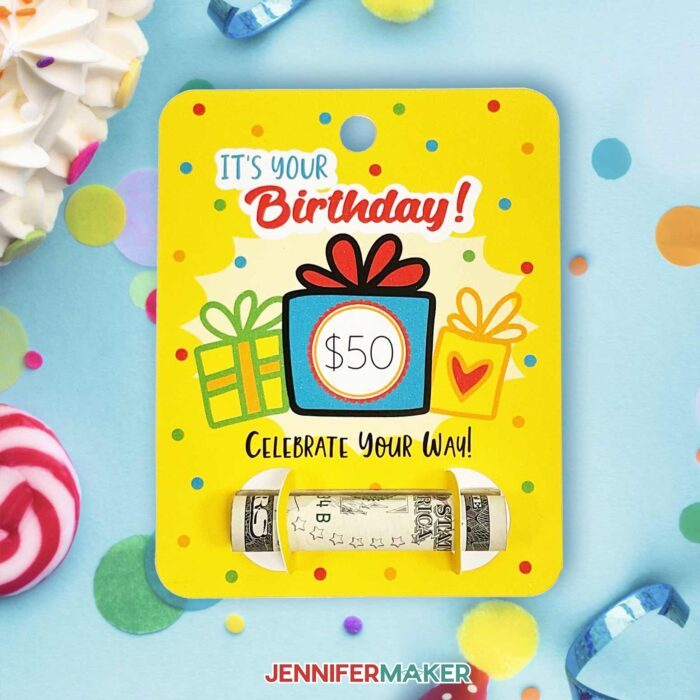 Or, if you want to try out the version with a plastic dome, I've included those files, too! In addition to cardstock and glue, you'll also need a 2.75" x 0.75" plastic dome. That's the perfect size for rolled up US bills. I found a few listings for them online (check the materials list!) but will also show you how to use one from a chapstick package. It's the perfect way to upcycle!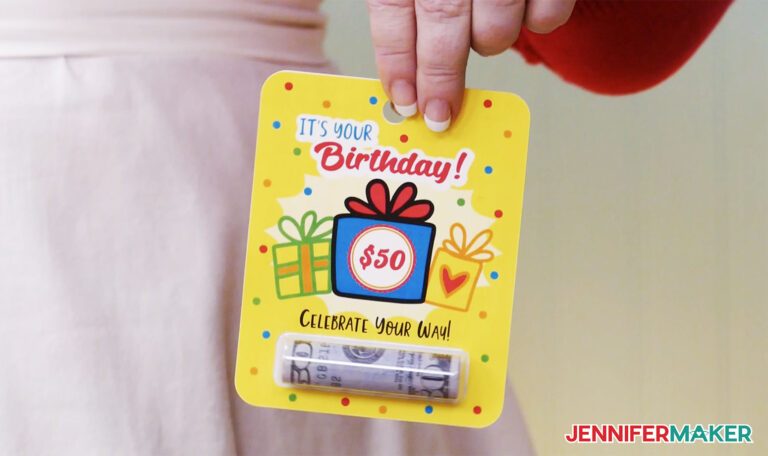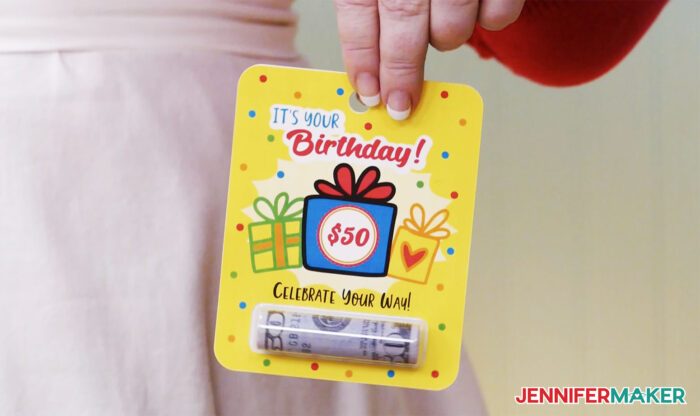 No matter which version you pick, you can follow my customization tutorial to add a personal touch to your DIY money holders!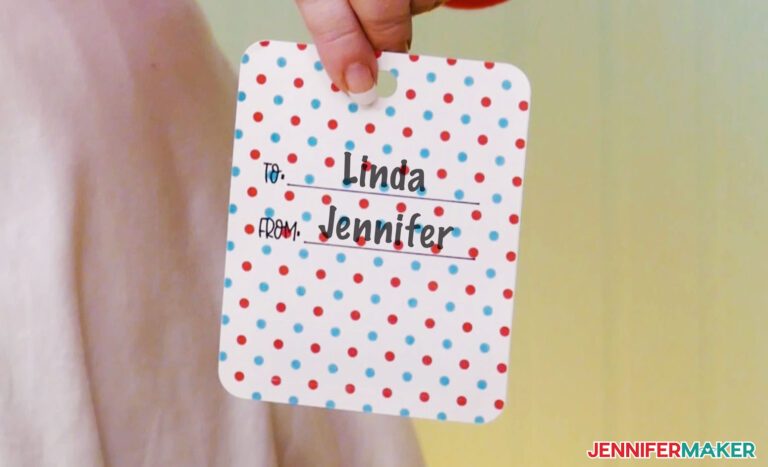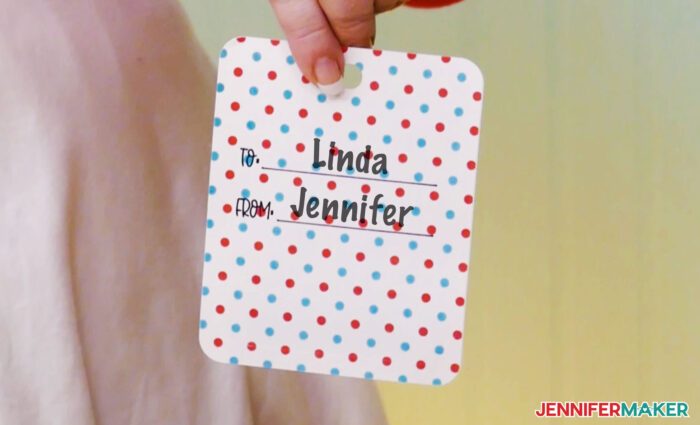 You can make these DIY money holders on both Maker and Explore machines, as long as you have a color printer! Cricut's Print then Cut feature uses your printer to print images and registration marks on the same page. Then, the machine uses a light to find the registration box and calculates where to cut out the shapes using the black marks as reference points. I cut my cardstock on a green StandardGrip machine mat. Using a brayer to get a good stick is really important, too!
If you haven't used the Print then Cut feature recently (or if it's totally new to you!) I strongly recommend following the Calibration process to make sure your printer and cutting machine. It takes a few moments, some printer paper, and a blue LightGrip mat, but it's worth it! Don't worry, the directions are below.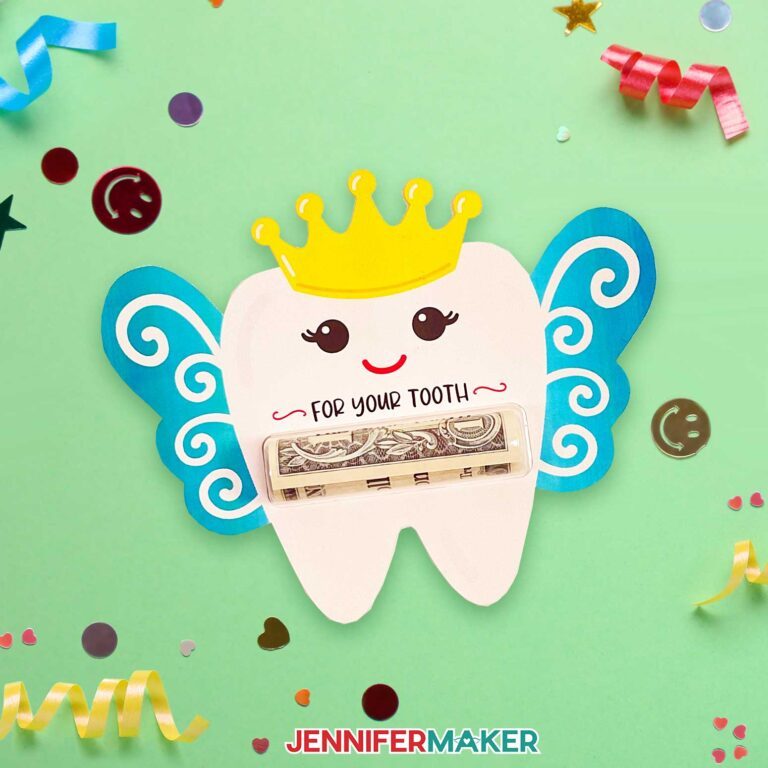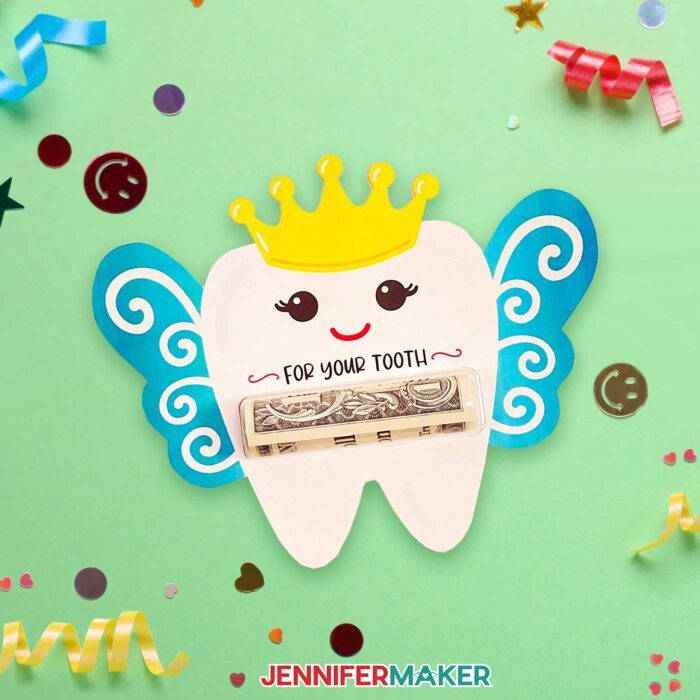 If you're looking for other creative ways to personalize cash gifts for different ocassions, visit my free project resource library! Here are some of my cute ideas to give the gift of cash:
DIY Gift Card Holders – the ice cream treats make cute decor once you're done, too!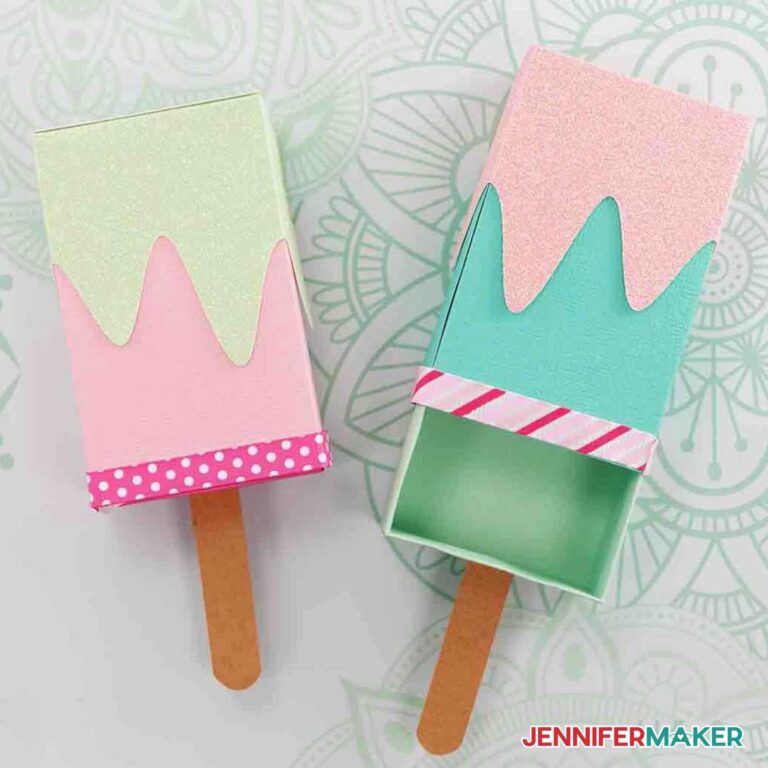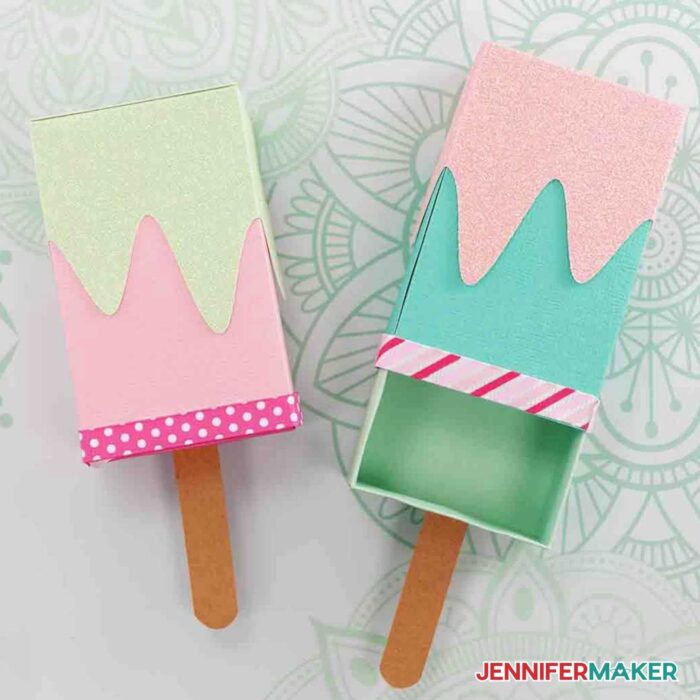 Gift Card Holder Ideas in Leather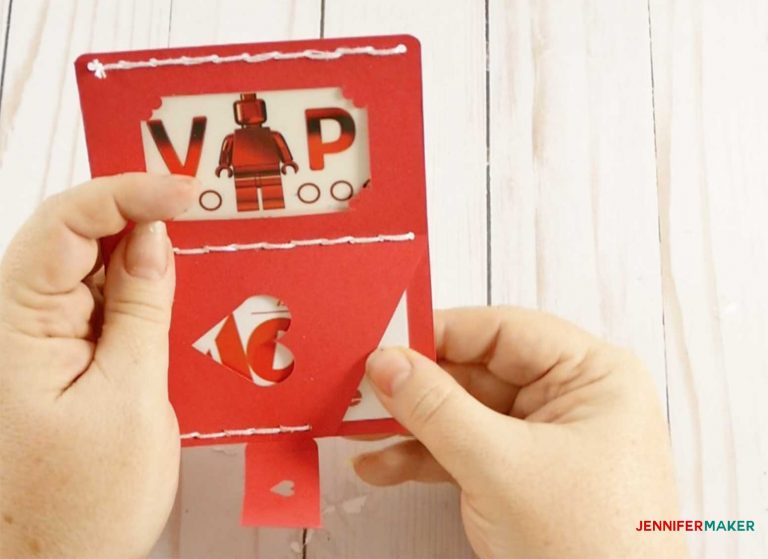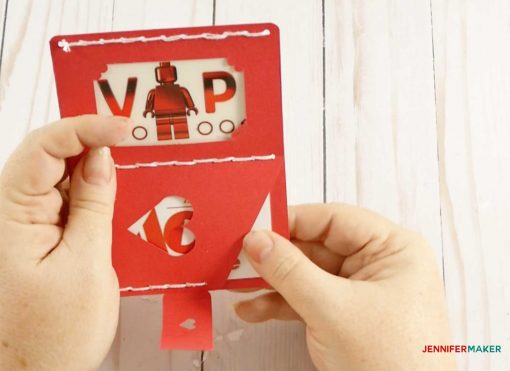 Pair the butterfly DIY money holder with a custom mortar board for a graduation gift for a college student.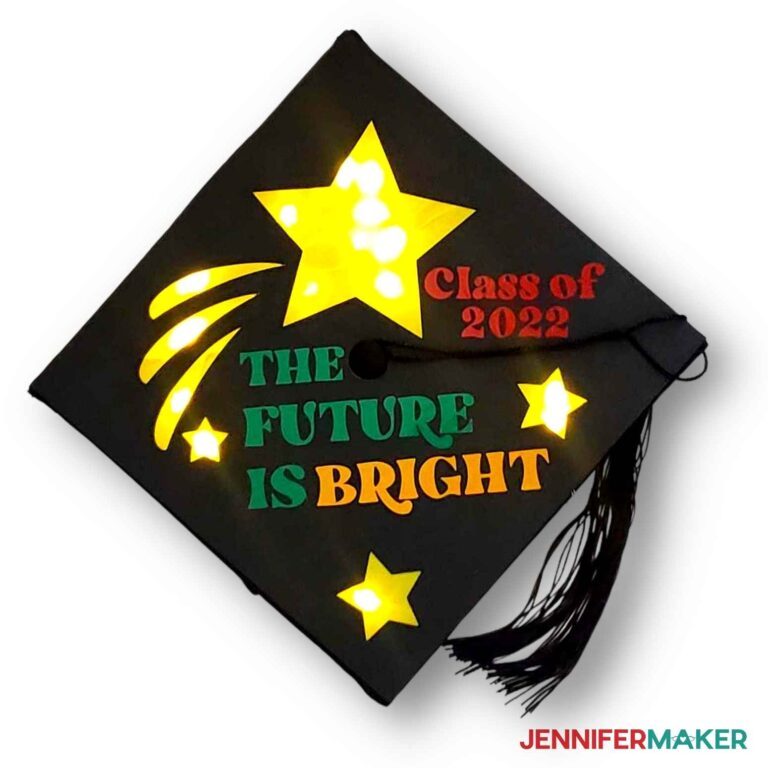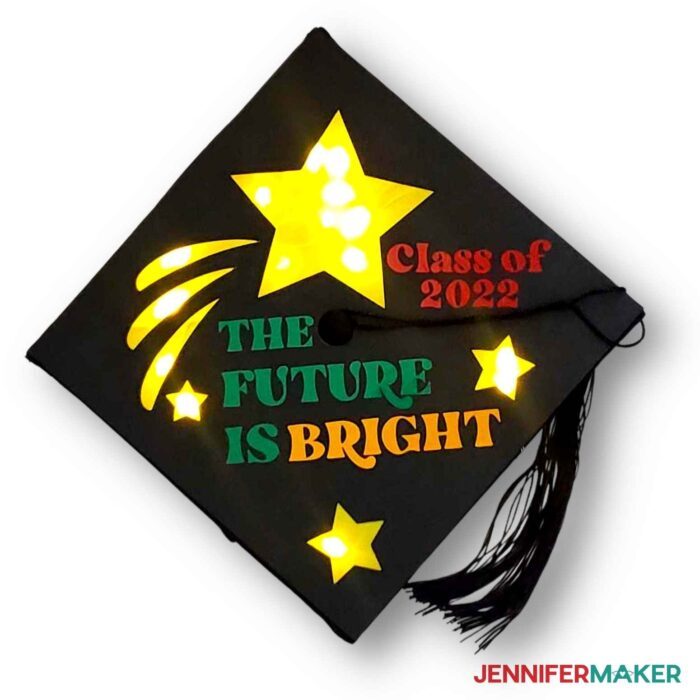 If you're giving gift certificates, place them in a pretty envelope.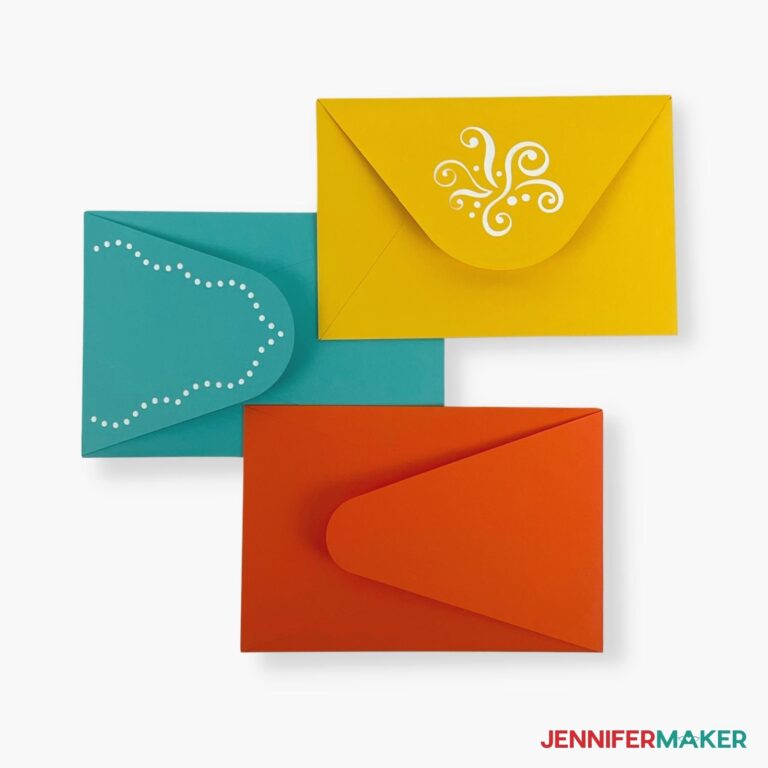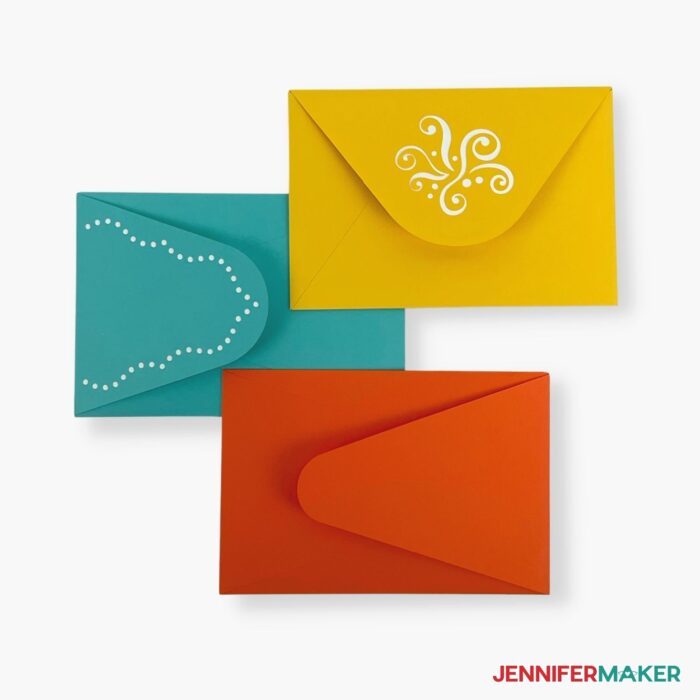 If you want to impress, make one of my designer paper purse gift bags to present your money holder cards!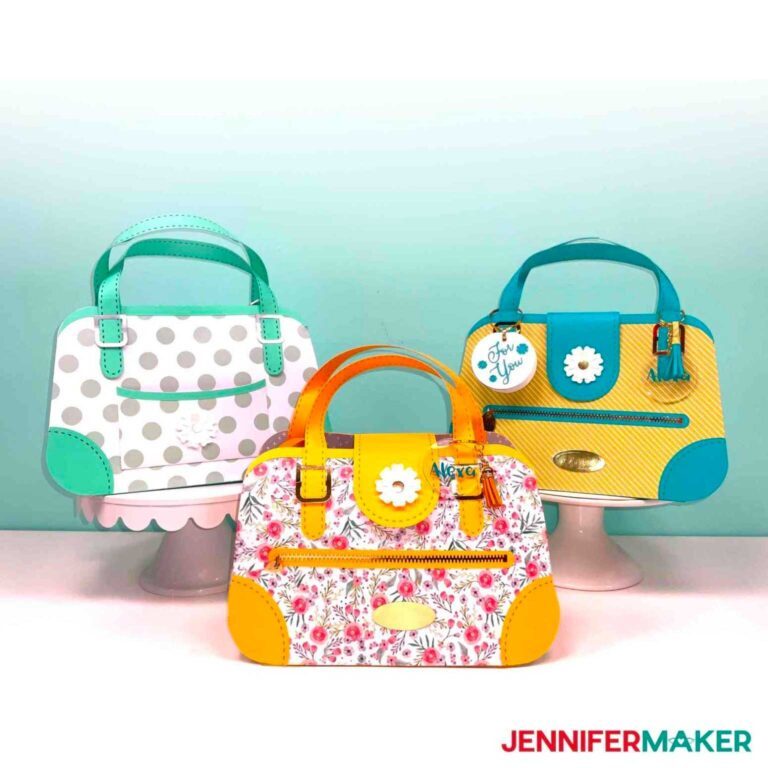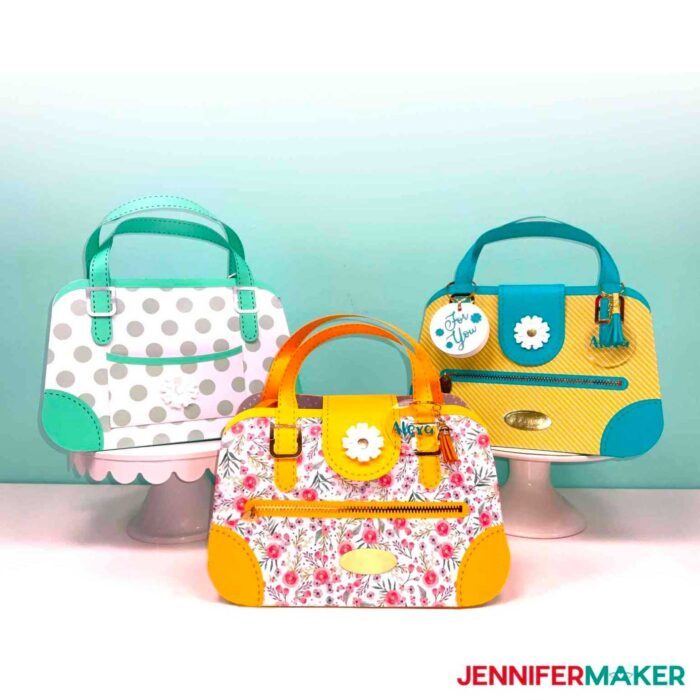 Let me show you how easy it is to make DIY money holders with Cricut using my free designs! This post contains some affiliate links for your convenience (which means if you make a purchase after clicking a link I will earn a small commission but it won't cost you a penny more)! Read my full disclosure policy.
Materials for DIY Money Holders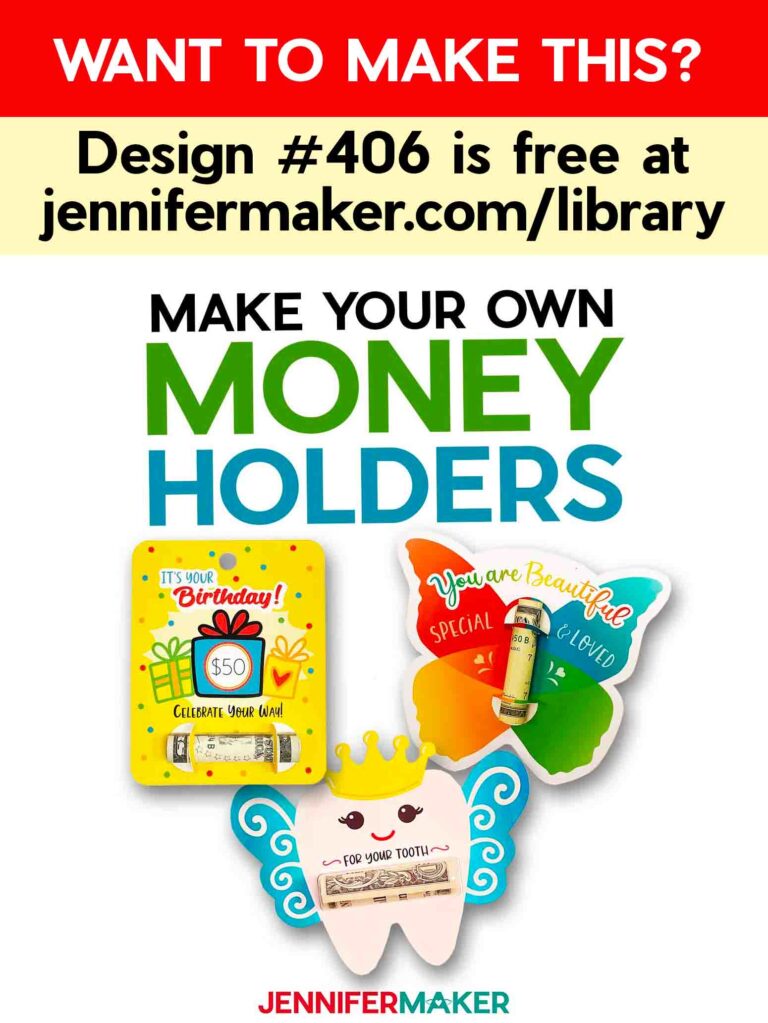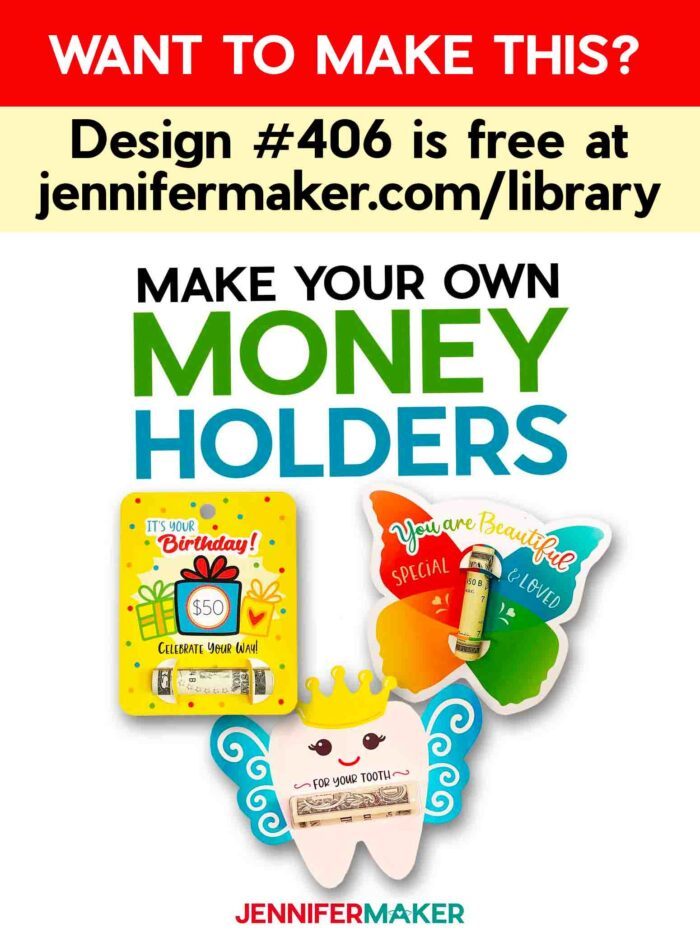 How to Make DIY Money Holders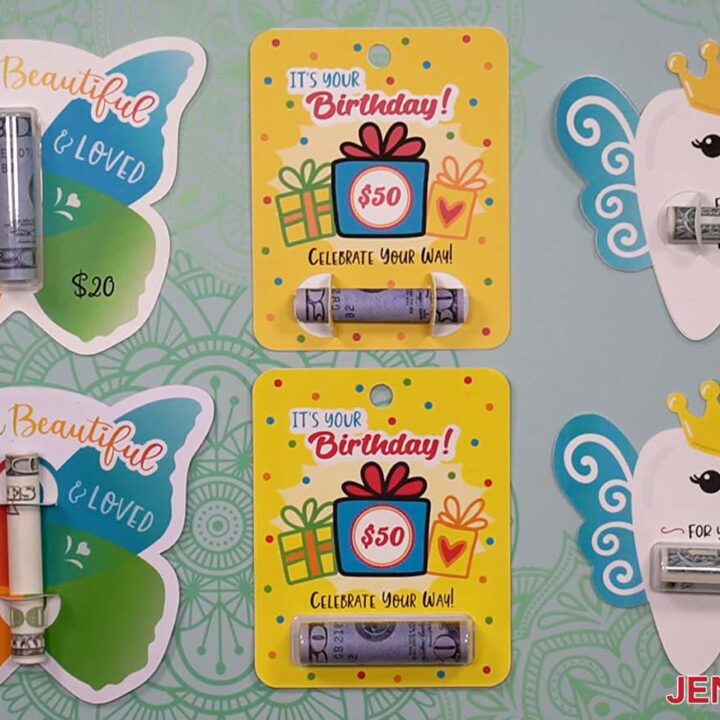 DIY Money Holders
Learn how to make DIY money holders to use as fun cards for giving money to someone special!
Answers to Your Questions About DIY Money Holders
Q. How do you make a homemade money holder?
It's surprisingly easy! You can use any shape or design, just add cutouts like mine if you're using just cardstock. To make one for a plastic dome, just make two layers and cut out the shape I used to place the plastic in between them. You can make them extra pretty with special cardstock or different scrapbooking paper.
Q. How do I gift money holders?
My DIY money holders don't fit in normal envelopes, so I recommend placing them in gift bags.
Q. How do I make a gift card holder with my Cricut?
I have lots of handmade gift card holders available in my free file library! Just search for "gift card" and you'll have tons of creative gift card holders to pick from.
Q: Can I change the design to make my own version?
You are welcome to create a new project from scratch or change up my designs! You could add words or names using the text tool, or add to the collection for your own personal use. You could make really nice gifts for the holiday season with a Christmas tree design!
Q: Can I sell these DIY money holders on my Etsy shop/online store?
Thank you for wanting to create and sell our designs. The only thing we ask is that when selling the completed designs that you give credit to Jennifermaker.com and that you not sell the digital PNG files.
Q: I can't find the Print Dialog Box to customize my settings. What do I do?
You will need to minimize or move your Cricut Design Space window to see and use system dialog. The print dialog box pops up behind Design Space. There is a chance the system dialog box will not work on all printers. Each home printer is different so consult your printer's user guide for additional support. I have a detailed overview in my personalized snow globe ornament tutorial.
Get my free designs to make DIY Money Holders!
I love seeing what you make with my money card designs and how you use them! Please share a photo of your DIY money holders with Cricut in our Facebook group or tag me on social media with #jennifermaker.
Love,