Learn how to use Cricut Infusible Ink Sheets to make double-sided ceramic ornaments!
Cricut Infusible Ink transfer sheets are fun and easy to use! I've used them to make really cool T-shirts, mugs, bags, coasters, and ornaments with the transfer sheets. What I love about using Infusible Ink transfer sheets is how the ink sublimates right into the surface, creating beautiful, smooth results. I continue to see questions about how to use Cricut Infusible Ink sheets, and I want to show you how easy they are to use by creating some ornaments with them. AND, I'm going to share my technique for putting Infusible Ink on BOTH sides of the ornament at the SAME TIME. This technique will result in a gorgeous ornament that can be handed down for generations to come!
Watch the step-by-step video that shows how to use Cricut Infusible Ink sheets to make double-sided ornaments from start to finish, debuting on my channel tonight at 8 pm ET!
A month ago we made super cute buffalo check ornaments using Infusible Ink sheets. They came out SO beautiful and shiny, and were crazy easy to make. I saw many of you make your own and love them, too!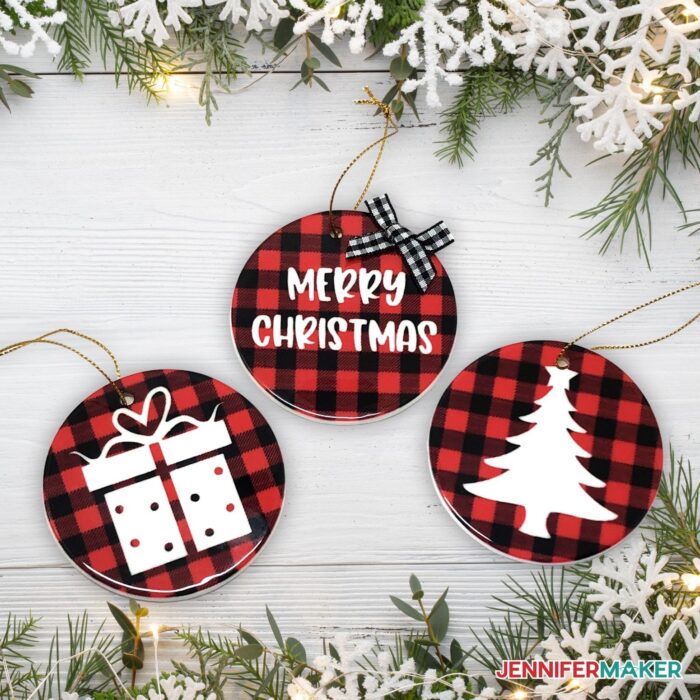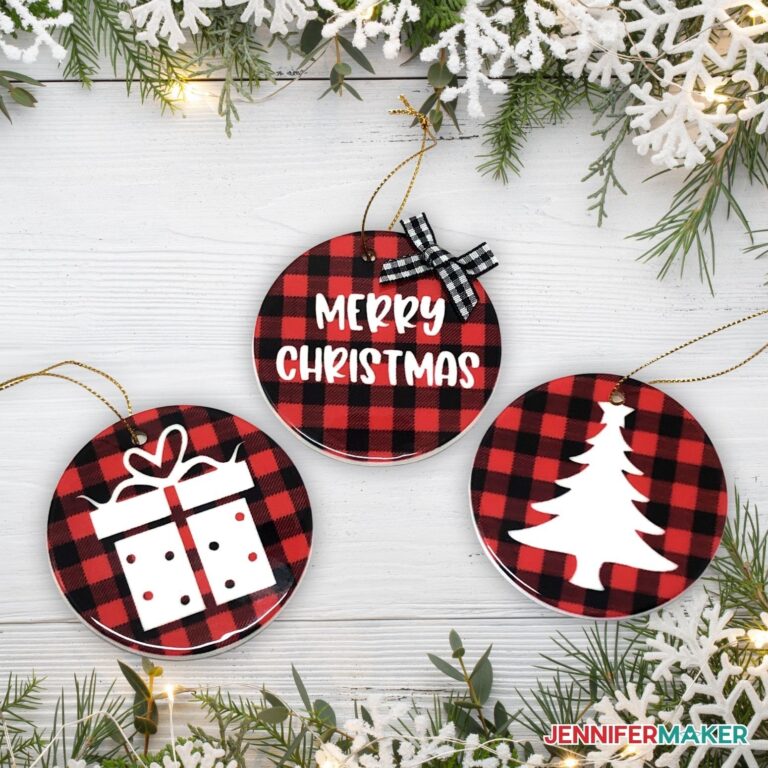 We only showed you how to make these Infusible Ink ornaments single-sided, but everyone asked me if how to do them double-sided… which makes SO much sense!
Sublimation ornaments are coated on both sides, so they will accept the Infusible Ink on both sides. The problem comes when you try to press it twice, however, as that can dull your color. So I'm going to show you how to press them just one to get an image on both sides.
For this project, we need some Infusible Ink transfer sheets. Cricut Infusible Ink is a commercial-level, permanent heat-transfer effect with rich color that is peel-proof, flake-proof, and wash-proof. You can get Infusible Ink transfer sheets in many colors and patterns. I think the patterns look particularly good on ornaments, and that's what I'll use today.
We'll also need a Cricut Easy Press 2 to make these. You can use the mini Cricut Easy Press, and the original Easy Press should also work. Technically a heat press should work as well, BUT, I've seen people have issues using those for this technique, so your mileage may vary.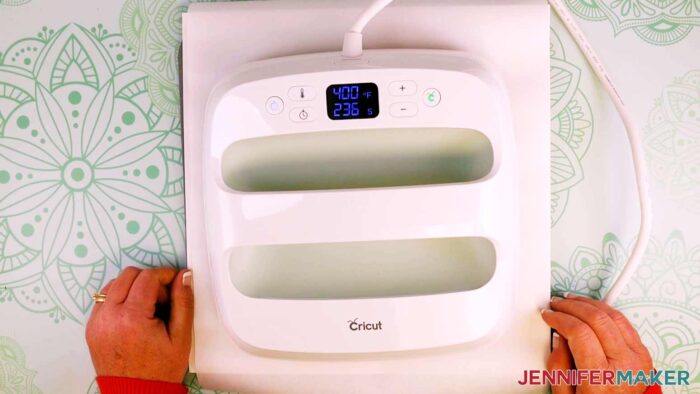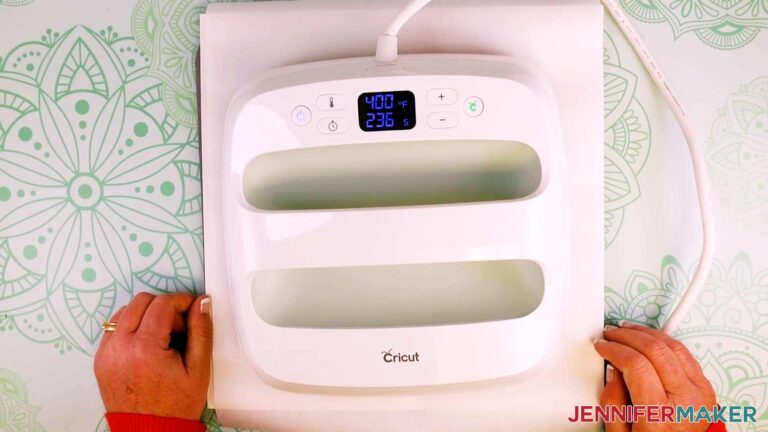 You can also attach some ribbon or even some mini bows to any of these if you like!
Other things I'll be using include my Cricut cutting machine (you can use the Maker, Explore or Joy), a green standard grip mat, a fine point blade, a brayer, some tweezers, some heat-resistant tape (very important for this technique), a piece of white cardstock, and a pressing mat.
So let me show you where to get my free ornament designs, then I'll teach you how to personalize your design, cut your Infusible Ink, and apply it to your ceramic ornament!
Let me show you how to use Cricut Infusible Ink sheets! This post contains some affiliate links for your convenience (which means if you make a purchase after clicking a link I will earn a small commission but it won't cost you a penny more)! Read my full disclosure policy.
How to Make Double-Sided Ceramic Ornaments with Infusible Ink Sheets
Watch my step by step video for the full process from start to finish!
Answers to Your Questions About How to Make Candy Crafts for Christmas
Q: What kind of ceramic do I need to use?
You must use a sublimation ornament, which means one with a sublimation coating. You cannot use a ceramic tile from the home improvement store or one leftover from a home remodeling project.
Q: Do I have to use Cricut Infusible Ink sheets?
Yes, if you want to make them the way I am. But if not, you could get a sublimation printer and print something on that, then use the same technique here.
Get my free patterns to create double-sided ornaments with Infusible Ink
I love seeing what you make with my designs and how you use them! Please share a photo of your Infusible Ink ornaments in our Facebook group or tag me on social media with #jennifermaker.
Love,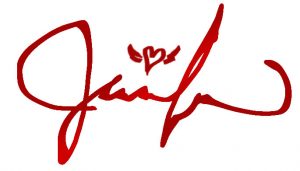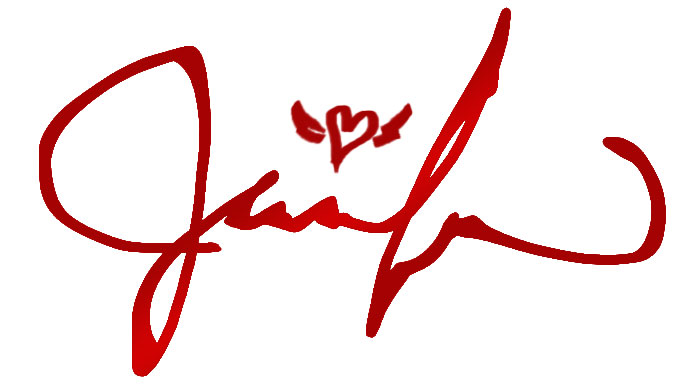 Want to remember this? Save this Double-Sided Cricut Infusible Ink Sheet Ornament Tutorial to your favorite Pinterest Board!