Learn how to make easy, vibrant ceramic ornaments with Infusible Ink!
There's just nothing better than homemade Christmas ornaments. Well, maybe homemade Christmas cookies, but you can't make those with a Cricut. Homemade Ornaments bring back such sweet memories of Christmas past.
These infusible ink ornaments were so fun to make. One of the best things about the holidays is the traditions that are passed down from generation to generation. How fun would it be to make some custom ornaments every year with your family?
I sure think it's something any family would enjoy! You can also have a tradition to make these special custom ornaments for your loved ones every year. Sort of like sending out Christmas cards, how fun would it be to send out personalized ornaments to go along with them as well!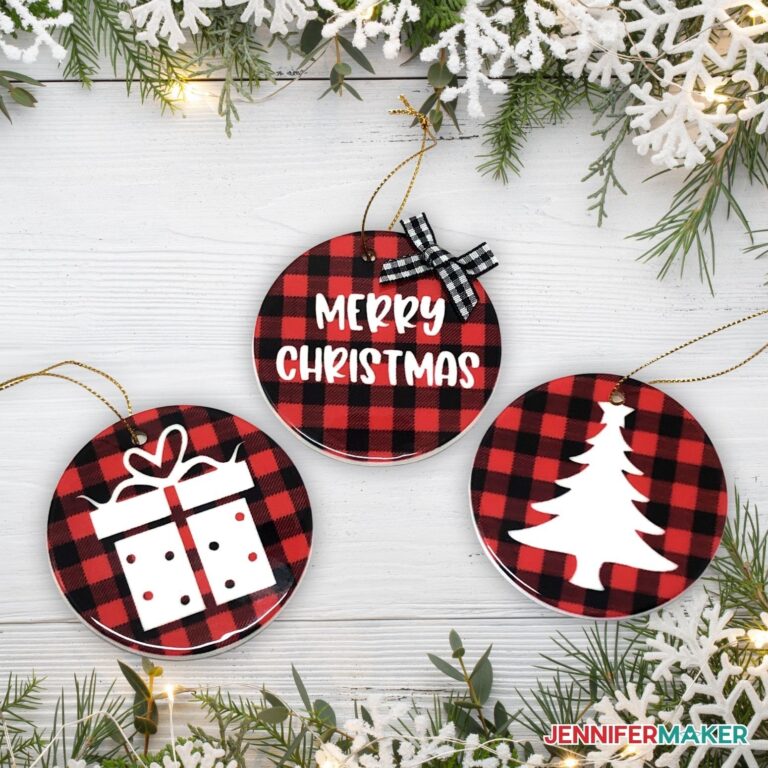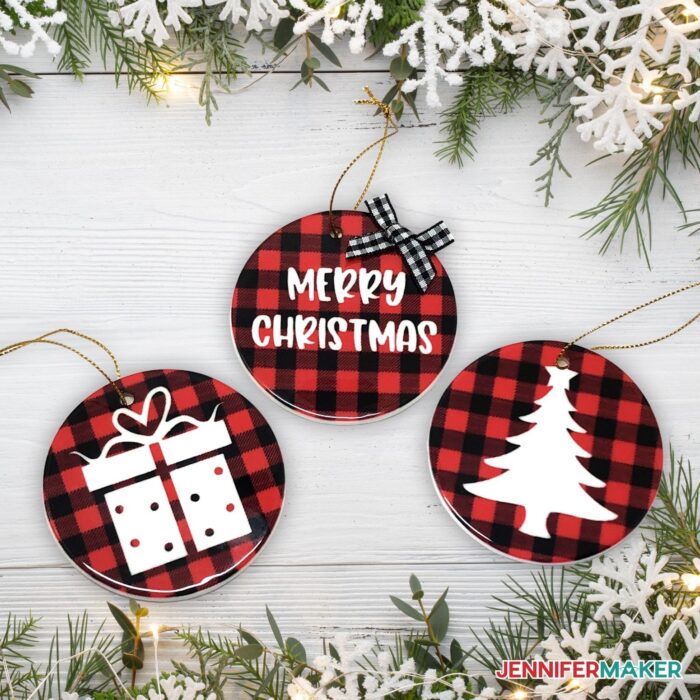 I thought it would be fun to show you how to make Infusible Ink Ornaments. I think they are so pretty and wait until you see how easy they are to make. You can put them on your own tree or even give them as a gift. You can even personalize them which is so cool!
So here's what we'll use to make them: 3 inch sublimation ornaments. If you are not familiar, sublimation is when a solid material turns into a gas without going through a liquid stage. This means that the artwork is transferred to an object in a gas state by using a high temperature heat press. If you haven't ever tried it, you're in for a treat! I'm going to use Cricut Infusible Ink in Buffalo Plaid. The infusible ink comes in a variety of colors and patterns, so feel free to mix it up! We'll also use some ribbon for decoration along with a hot glue gun.
I'm going to use a Cricut Easy Press for my heat source and a mat as well as heat resistant tape, a piece of cardstock and some butcher paper. Finally we'll need our Cricut Cutting machine, a mat and a weeding tool. Scissors and a ruler will also come in handy. And I'll also show you how to use the Cricut BrightPad with this project to help make sure everything is lined up just right!
Here's a supply list of what you need to make infusible ink ornaments! This post contains some affiliate links for your convenience (which means if you make a purchase after clicking a link I will earn a small commission but it won't cost you a penny more)! Read my full disclosure policy.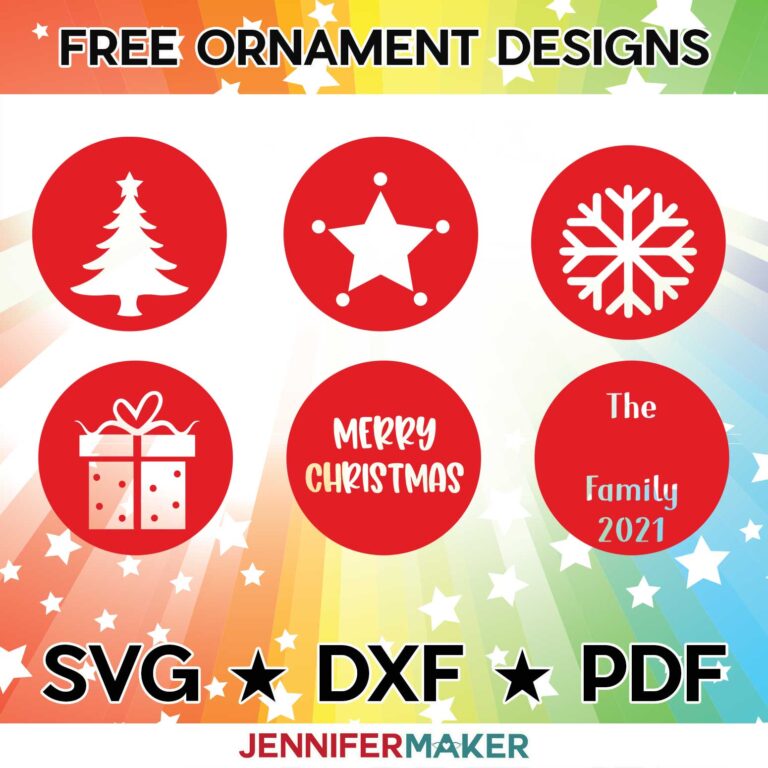 How to Make Your Own Infusible Ink Ornaments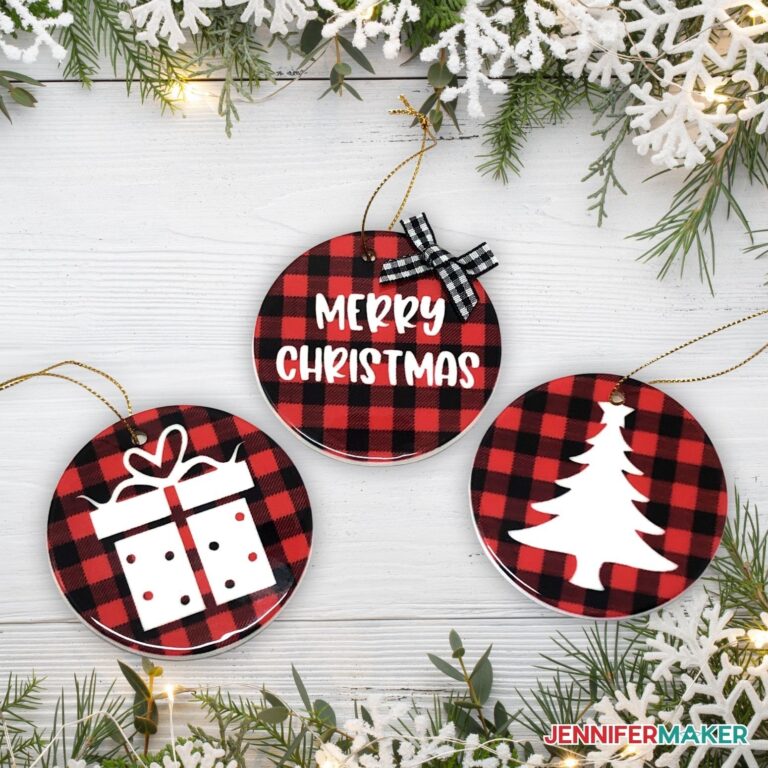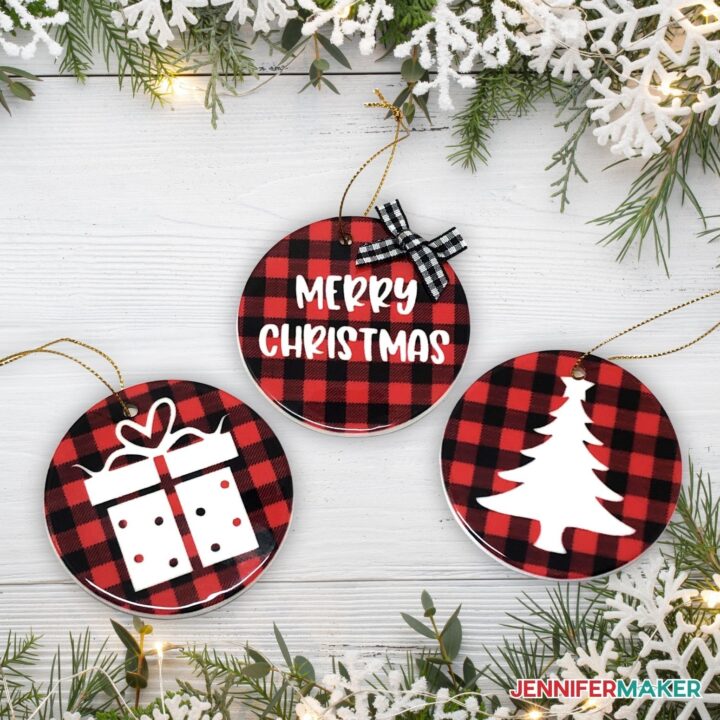 Infusible Ink Ornaments
Yield: 1-6

Active Time: 25 minutes

Total Time: 25 minutes

Difficulty: Easy to Medium

Estimated Cost: $1.50 each

Learn how to make easy, vibrant ceramic ornaments with Infusible Ink!
The detailed step-by-step assembly video on how to create personalized round wood door hangers is part of Maker Academy Weekend 2021. Get a pass to watch all 20+ workshops, each with a printable handbook, transcript, audio files, design files, and support with a VIP pass below:


Answers to Your Questions About How to Make Infusible Ink Ornaments
Q: Where is your tutorial for this Infusible Ink project?
This is a special project we made for our free Maker Academy Weekend 2021 event! A complete and detailed step-by-step video premiered during the event November 4-7, 2021 — specifically, this tutorial video was available to watch for free for 24 hours beginning November 5 at 2:00 pm ET! Get the workshop video replay and a 15-page printable handbook that details how to make this beautiful project with a VIP Pass to Maker Academy Weekend, which comes with other perks and bonuses, too!
Q: I'm not sure how to use Infusible Ink. Do you have a guide?
Yes, check out my Ultimate Guide to Infusible Ink!
Get the free designs for my Infusible Ink Ornaments
I love seeing what you make with my designs and how you use them! Please share a photo of your infusible ink ornaments in our Facebook group or tag me on social media with #jennifermaker.
Love,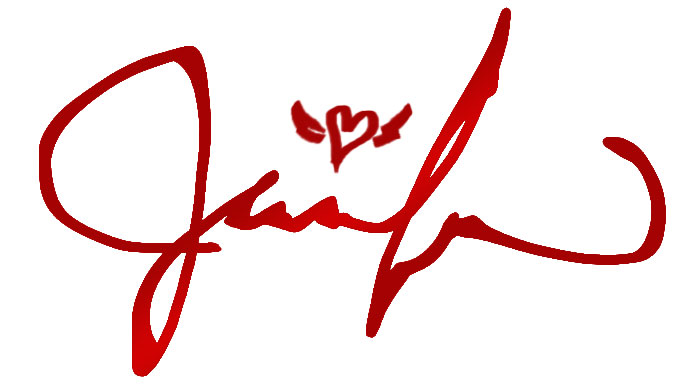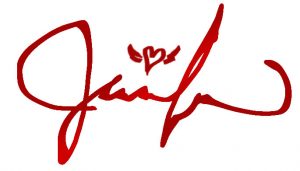 Want to remember this? Save this Infusible Ink Ornaments Tutorial to your favorite Pinterest Board!