How to use a Cricut cutting machine to easily make stencils and burn designs into wood!
So back in the early '90s, I taught myself how to use a wood burning tool and painstakingly made a cutting board with one of my recipes on it. I shared this cutting board with everyone recently and many of you asked me to teach you how to burn wood. Well, these days there are new and easier ways to do wood burning, and I'm going to show you several of those techniques. It's really hard to tell they are homemade and everyone would probably think you paid a bunch to get some custom-made wooden designs. But, in reality, these wood burned projects aren't all that hard and make for great gifts … especially during the holidays. So let me show you how to use a Cricut cutting machine to easily make stencils and burn designs into wood!
Watch the full step-by-step tutorial on my channel tonight!
There's a few ways to burn designs into wood and I did a lot of testing so hopefully you won't have to. There are two really popular techniques, both use chemicals and stencils to burn the designs into the wood. Also, both are food-safe which is definitely a plus when it comes to showing off your skills to friends and families for those get-togethers! Look at the amazing detail!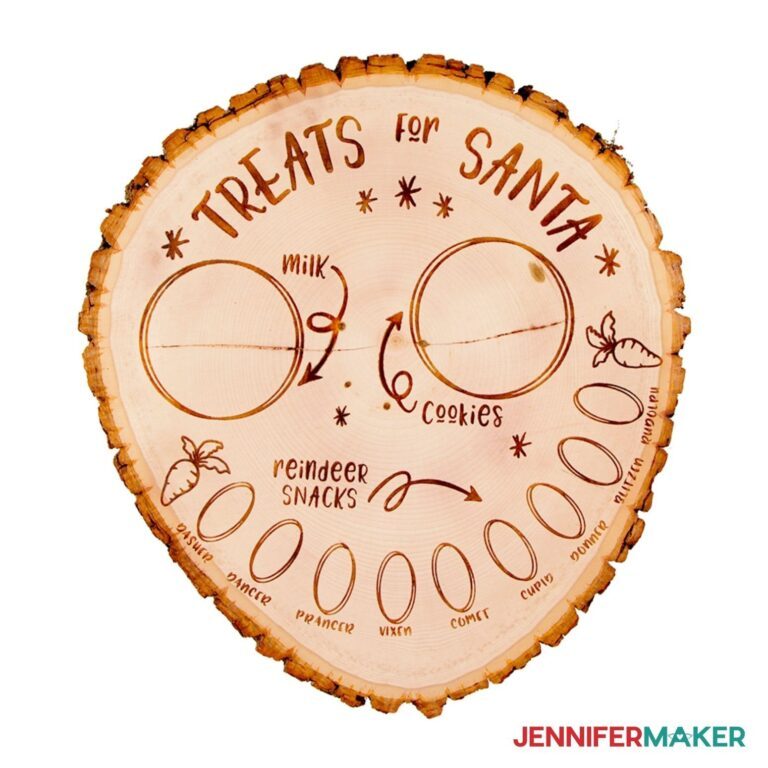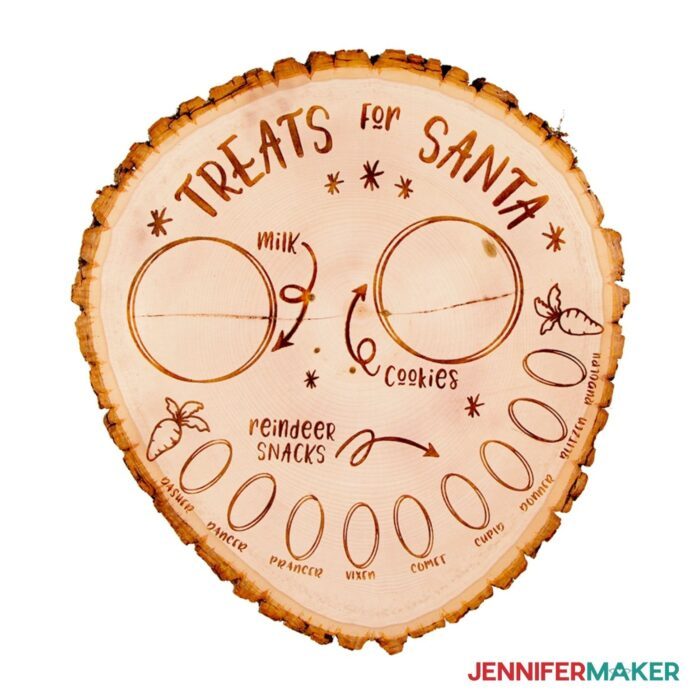 We will need a few things for this project. One of the most important of course is a wood blank, I used two wood blanks that are both natural basswood with no finish, which is important. I sized my designs for these particular size wood boards, but they can be resized to your personal preference or blank. I will also show you how to add all the hardware to hang the Grillin' and Chillin' design.
We will use both ammonium chloride and a scorch marker to add our design to the wood. We will also need "Thick-It" which is a food and beverage thickening agent which will help turn the ammonium chloride into a thick paste or gel. We will apply that with a paintbrush.
We need a heat gun to burn the design into the wood and something to sand the wood like a sanding sponge.
Of course we will need our Cricut Cutting machine, I'm using the Cricut Maker 3, but you can also use the original Maker or Explore series.
We need a cutting mat, some permanent vinyl and transfer tape. We also don't need to spend ours searching for the color of the vinyl since we are using it as stencil. (Is it just me or does it take forever to figure out which vinyl you want to use?) We also need a weeding tool and a scraper.
And most importantly, as always, safety first. Make sure to use a respirator, gloves and something to protect your eyes since we are working with chemicals. The last thing I'd want is for you to get hurt making this awesome project so please, stay safe!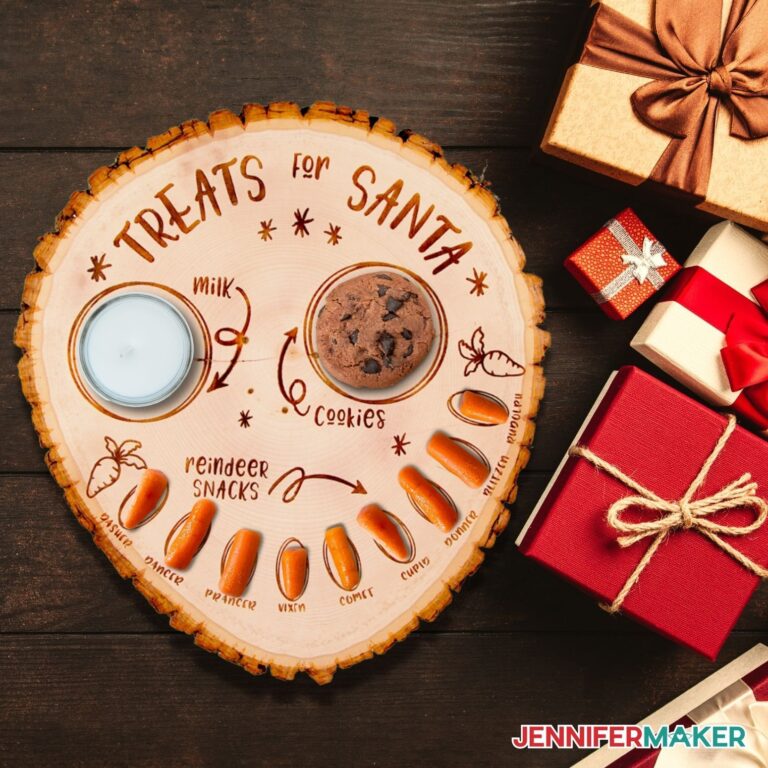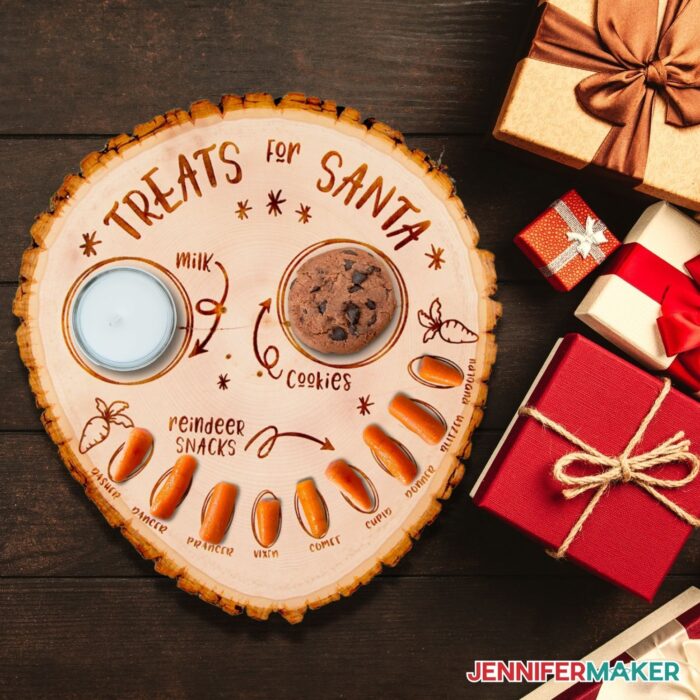 I really like how they turned out. These would make super nice gifts for just about any occasion. You could totally use this technique with pretty much any design you can think of!
The first technique uses Ammonium Chloride. I tested this method while making the Santa cookie tray. The second technique I tested uses a Scorch Marker, which already contains all the chemicals mixed within it. I made the Grillin' and Chillin' sign using this method.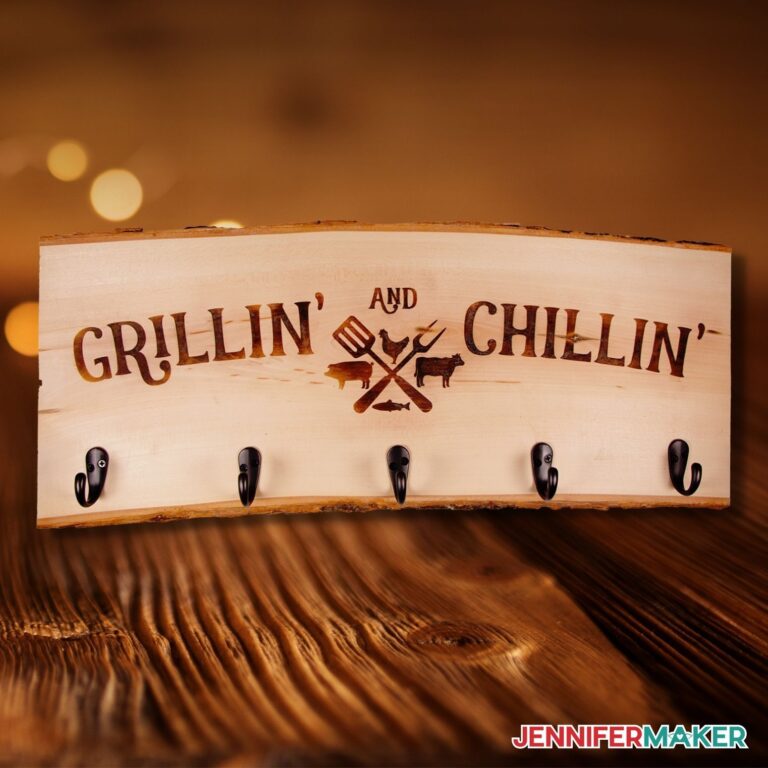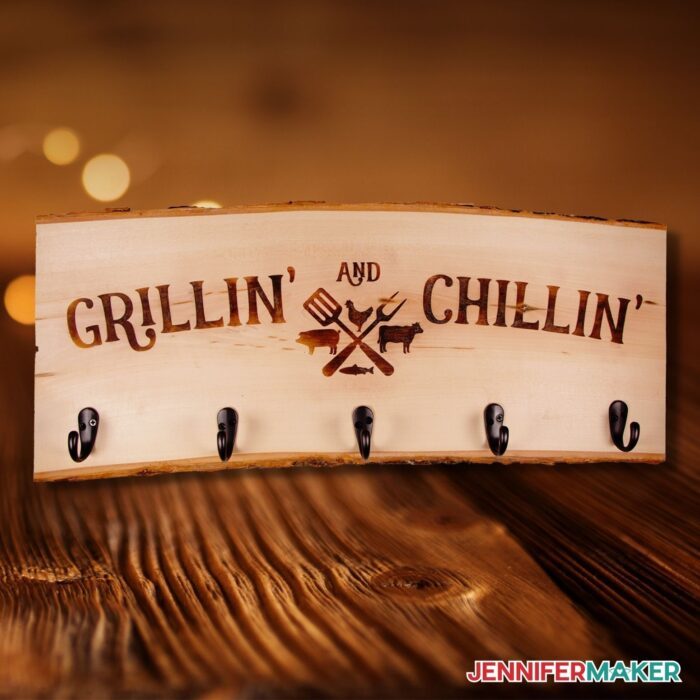 Remember that although both methods are non-toxic and food safe, they do involve chemicals so you definitely want to take extra safety precautions which I will cover in more detail in the tutorial. Just be sure you have all the personal protective equipment on hand so you're safe!
Let me show you how easy it is to make this wood burned design project with my free stencils! This post contains some affiliate links for your convenience (which means if you make a purchase after clicking a link I will earn a small commission but it won't cost you a penny more)! Read my full disclosure policy.
How to Burn Design Into Wood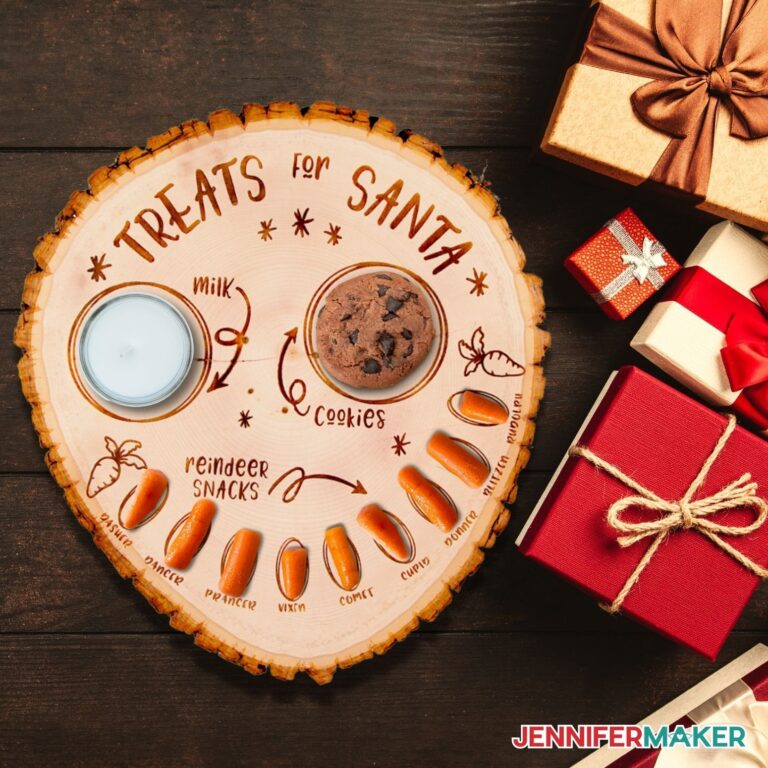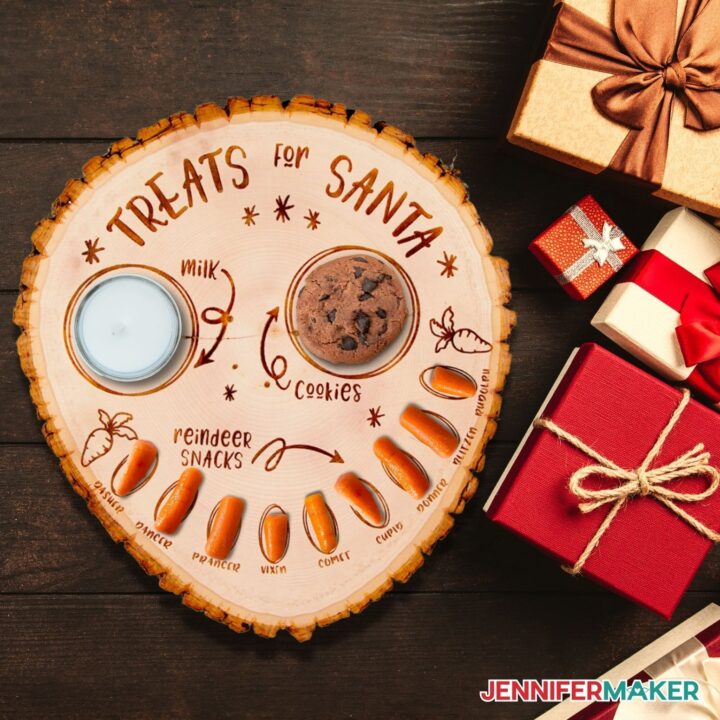 Wood Burned Designs
Yield: 2

Prep Time: 15 minutes

Active Time: 1 hour

Additional Time: 20 minutes

Total Time: 1 hour 35 minutes

Difficulty: Easy to Medium

Estimated Cost: $20 each

How to use a Cricut cutting machine to easily make stencils and burn designs into wood!
Answers to Your Questions About How Burn Designs Into Wood
Q: I can't get my design centered onto my blank
If you need help centering your stencil you can measure and mark the center point of your wood with a pencil. Then fold your vinyl into a taco "U" shape and line up the bottom of the "U" over your center mark. Gently press the vinyl down starting in the center and working outward.
Q: I'm having issues getting my vinyl to stick to the wood
I used a soft basswood so didn't have any issues getting the vinyl to stick to the wood. In fact, my vinyl wanted to stick REALLY well. But if you're having problems, first check to make sure your wood is unfinished with no stain, paint, oil or wax. Be sure to sand your wood surface until it is smooth, and make sure your wood is clean of all debris. I used a lint roller. To prevent oils from transferring from your hands, use transfer tape and don't handle the adhesive side of the vinyl. And, be sure to burnish the vinyl really well!

Q: How do I remove bits of vinyl left behind on the wood?
You can use a weeding tool to help remove any little bits of vinyl stuck to the wood.
Q: How do I make some parts look darker than others?
You will want to keep heating the wood surface until your design is the color you want. The longer you apply heat, the more burned and darker it will become.
Q: Can I start over if I make a mistake?
If you make a mistake or if your design does bleed under the stencil for some reason, just sand down your wood and start over!
Get my free SVG files to create beautiful wood burned designs
I love seeing what you make with my designs and how you use them! Please share a photo of your wood burned designs in our Facebook group or tag me on social media with #jennifermaker.
Love,