Thinking of purchasing a Cricut cutting machine for you or someone else? I will help you pick the best Cricut to machine buy that fits your budget and needs!
A good friend wrote me this morning and said, "I am thinking of getting my daughter a Cricut machine for Christmas, but feeling a little lost. Could you explain the difference between the Cricut models, help me figure out the best Cricut machine to buy her, find the best place to buy from, and share the recommended accessories she will need to get started with?"
I wrote her back with all the details, but I thought you'd all might also find my answers and opinions interest and helpful! Let's start at the beginning! This post contains some affiliate links, which I keep updated with the best deals, for your convenience. Read my full disclosure policy.
Just what IS a Cricut?
A Cricut is an easy-to-use, computer-guided cutting machine that will cut exactly what you tell it to cut. You can use Cricut's designs, or you can upload your own. You can cut paper, vinyl, cardstock, and many other materials — and some will also cut bonded fabric (or any fabric if you have the Maker), craft foam, balsa wood, poster board, and more. It can also score lines. A Cricut can even write and draw with pens. It's AH-mazing and so powerful.
But, still, I know you may be wondering just what is the big deal about a Cricut cutting machine. Allow me to explain further: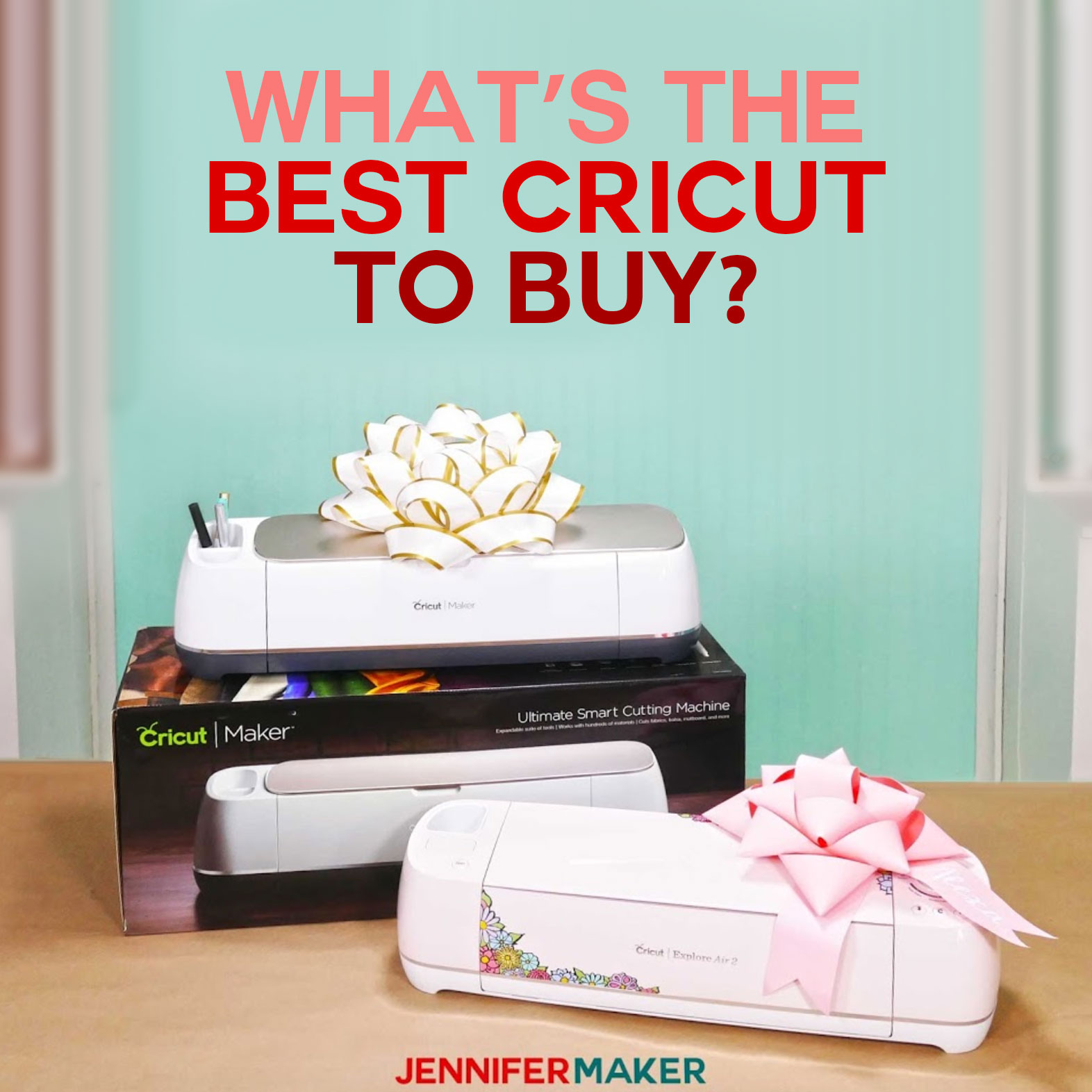 It saves TONS of time over cutting with scissors or a craft knife.

It empowers us to create things that would have been too hard, or nearly impossible, before. This thing is crazy precise.

It is freakin' fun to make things with it, and you can make more things than ever.
What are the differences in the Cricut models?
There are three main Cricut machines — the Joy, the Explore, and the Maker!
Cricut Joy
The Cricut Joy is newest cutting machine — it is small and portable and can do simple cuts and draw with a pen. The best thing about it is that it can do very long cuts on Smart Vinyl without a mat, cut and write on unique labels with new pens and writeable vinyl, and make super-fast cards using its Card Mat. The Cricut Joy is for fast cards, labels, and decals. If you need to cut thicker, denser, bigger stuff, you want an Explore or Maker.
Cricut Explore Series
The Cricut Explore's technology is a little older and it uses fine-point or deep-cut blades to cut thin things like paper, cardstock, vinyl, and so on. The Explore can also hold accessories like pens (so you can draw with pens on material) and a scoring stylus (to put score lines in papercrafts). The Explore series comes in three versions: the Explore One (least expensive, requires a USB connection to work), the Explore Air (the middle ground, works with USB and bluetooth), and the Explore Air 2 (the best of this family, like the Explore Air but a little faster). I have two Cricut Explore series machines — an Explore Air and an Explore Air 2.
Cricut Maker Series
The Cricut Maker is the newest family of Cricut cutting machines and it has more advanced technology for more cutting options. The Cricut Maker can cut everything that the Cricut Explore series can cut, as well as fabric, thin wood (like basswood), and crepe paper. And thanks to its adaptive tool system, the Maker can be expanded with additional tools that can engrave, deboss, perforate, and score better. I have a Cricut Maker which I bought on release day in August 2017 which I adore.
Here are links to all the different Cricut models so you can check them out:
| | | | |
| --- | --- | --- | --- |
| | | | |
So what's the best Cricut to buy?
Ah, the million dollar question. I get asked this all the time, and I have an easy answer: The Cricut Maker is the best Cricut to buy. If you get the Maker, you can do all the things and won't be left out of new adaptive tools, like the engraving and debossing tools, that are coming down the line.
The Maker, however, costs more than the Joy or Explore. List price is $399, but you can consistently find them for $349 or less on Amazon or in the Cricut shop. If you can swing it, get the Maker. You will NOT regret it.
If you cannot afford the Maker, or are 100% sure you won't ever want to cut anything but cardstock or vinyl, then the Cricut Explore Air is a great and very affordable machine. The list price of a Cricut Explore Air 2 is $249, but you can get it consistently for $199 through Amazon or the Cricut shop.
If both are out of your price range, the Cricut Joy is a wonderful beginner machine that will do all sorts of wonderful things! You can get a Joy for about $179 through Amazon or the Cricut shop.
Do NOT get one of the older Cricut machines, as they cannot use Cricut Design Space which is essential for creating truly amazing things, including the free projects on my blog. Older Cricuts to avoid include the Cricut Expression, Cricut Imagine, Cricut Mini, and the original Cricut. These don't show up often on Amazon and never at the Cricut shop, but you may see them advertised in the Facebook Marketplace or on Craig's list… or even gifted from a well-intentioned friend. Avoid these, or you'll be left out of the fun.
What is the best place to buy a Cricut from?
What's best for you depends on if you want it faster, or want it cheaper.
If you want your Cricut faster, you can go to your local craft store such as Michaels, Joann, Hobby Lobby, or A.C. Moore. No craft store in town? Most Wal-Marts carry Cricuts, too. Each of these stores typically have an entire aisle dedicated to Cricut and you can go out and get one right now. I've bought all of my Cricuts from the store like this because I'm too impatient to wait for one to be delivered to me! You can often get great prices on certain models at these stores, too, as they often have sales. Just be aware that you will NOT be able to use a coupon on Cricut machines or Cricut supplies—they are always excluded.
If you want your Cricut cheaper, order online. The absolute best prices are typically during Black Friday/Cyber Monday in November and Amazon Prime Day in July, but Cricut itself also does regular sales in its shop throughout the year. It's hard to say what models will go on sale and how much they will be, but I do post the deals here on my blog once they are announced. If you can't wait for one of these deal periods, I recommend you look for Cricut bundles on Amazon or in the Cricut shop that have the model and products you want—that's where you can save the most money.
Here's the best deal I know of on a Cricut Explore series RIGHT NOW:
ON SALE: Cricut Explore Air 2
What Cricut accessories do you recommend to start with?
I think you are well served with basic tools like a weeding tool (for vinyl), a scraper tool (for paper), a scoring tool (get the stylus if you have an Explore; get the wheel if you have the Maker), and some extra cutting mats (blue and green). As far as supplies go, I recommend a pack of cardstock (65 lb. or 80 lb.) and some rolls of both iron-on and adhesive vinyl to start with simple projects.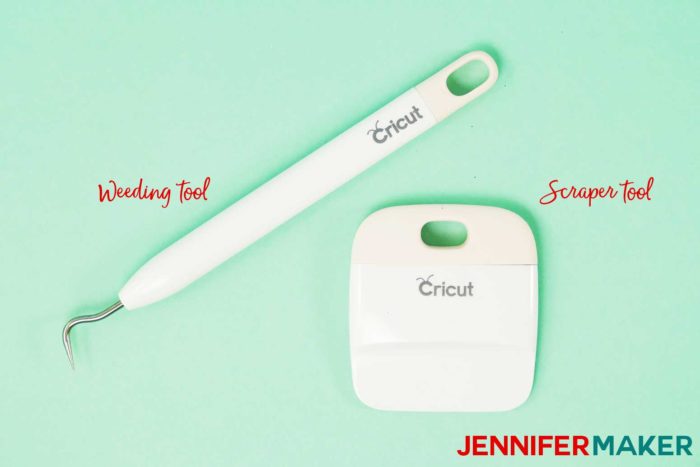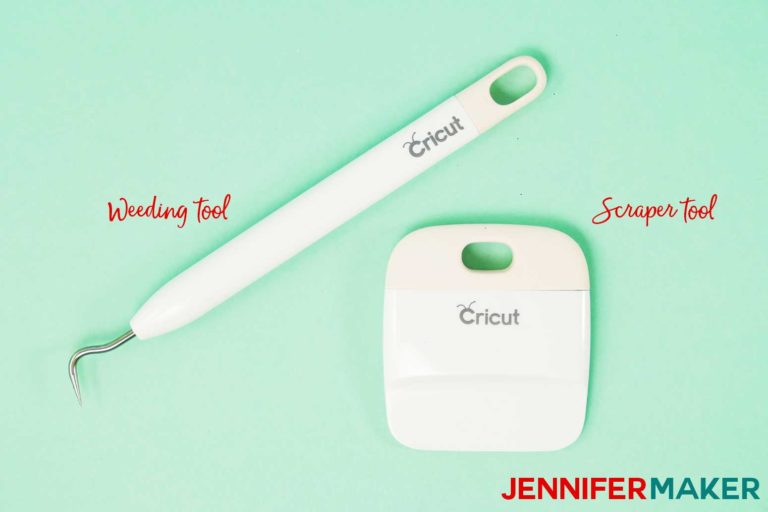 Click here to read a longer list of Cricut accessories I recommend and why I think you will want them!
You can get all of these things on Amazon, at the Cricut shop, or in craft stores. Save money by buying them as part of bundles — just be sure to avoid items you really don't need if you're trying to keep costs down. Here are some good bundles over on Amazon right now:
I got a new Cricut! Now what?
Hooray! Now that you have a Cricut, check out my new Cricut setup guide to get started. I walk you through the whole setup process, including your first project, and give you a suggestion for your first project from this blog.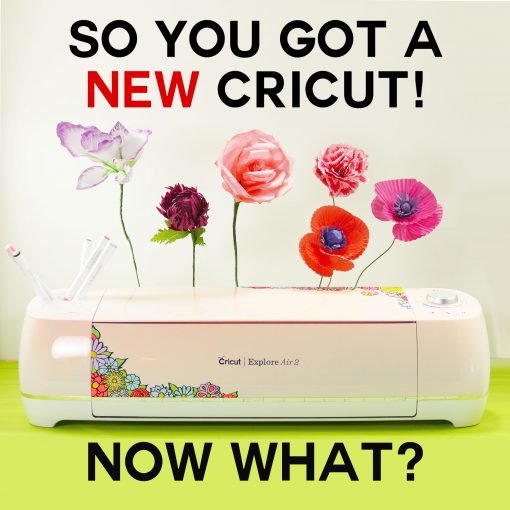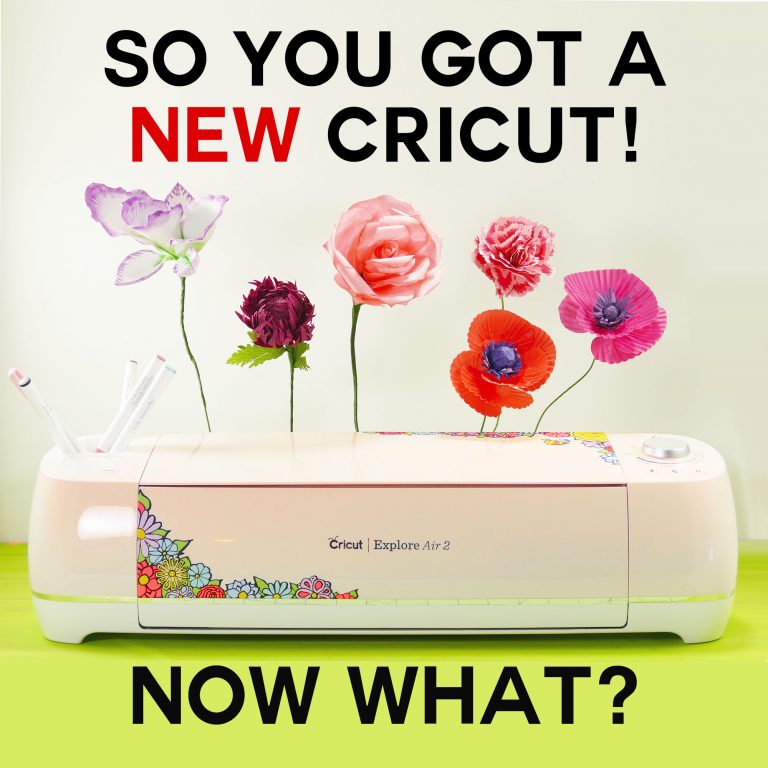 Next, sign up for my free Cricut Kickoff classes that show you how to unbox, setup, and do you first cut with your Cricut!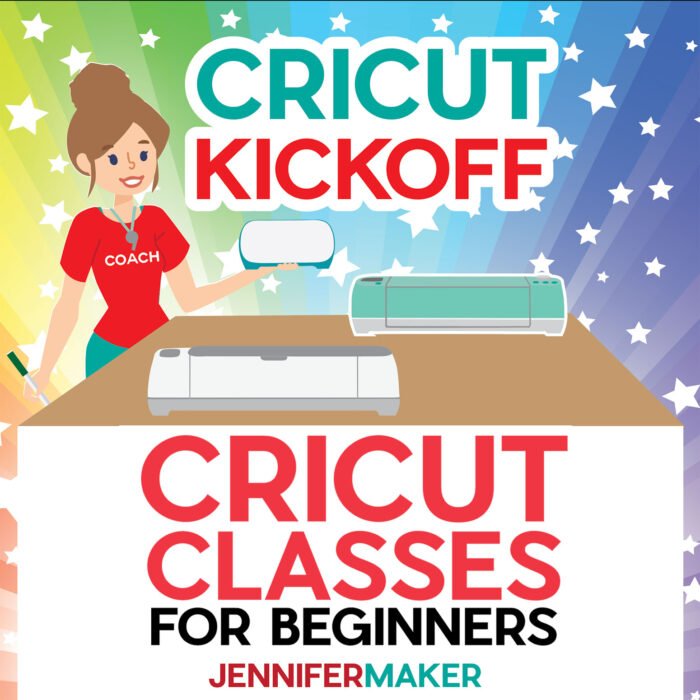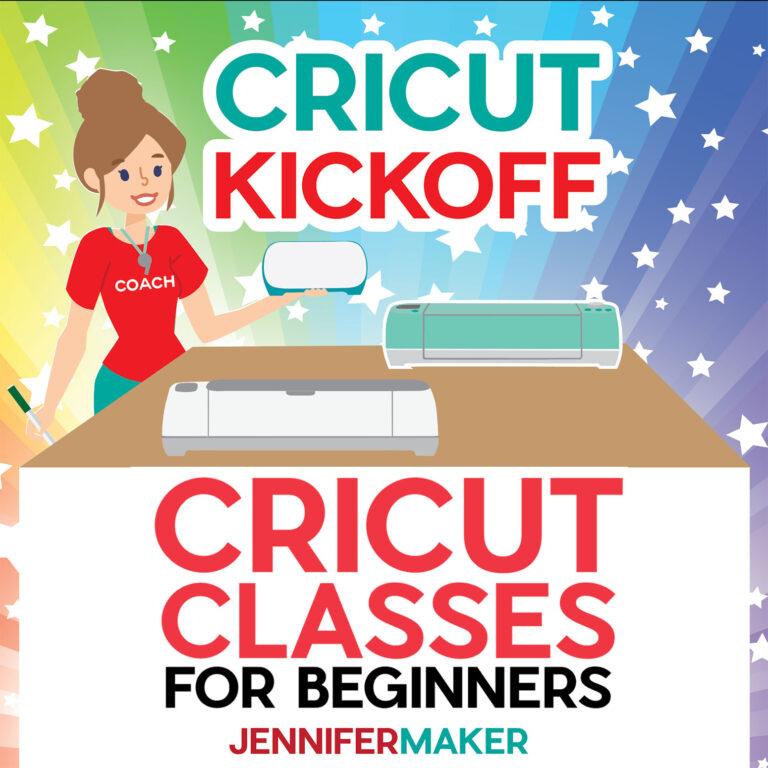 If you've already got your Cricut set up, check out this special project I made just for new Cricut owners — it's a set of easy, layered greeting cards. Make one or make them all. They're fast and simple — just cut two pieces of paper, insert them, and you're done!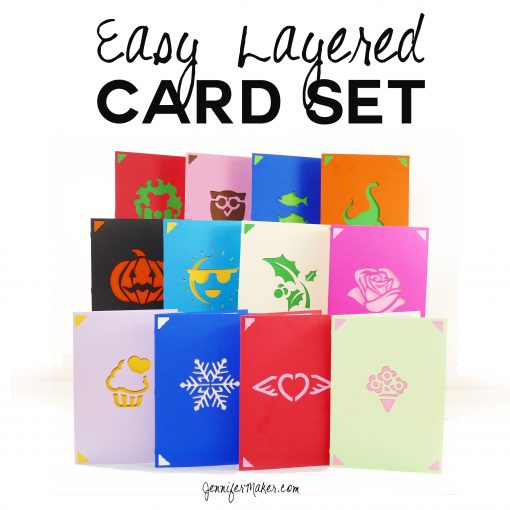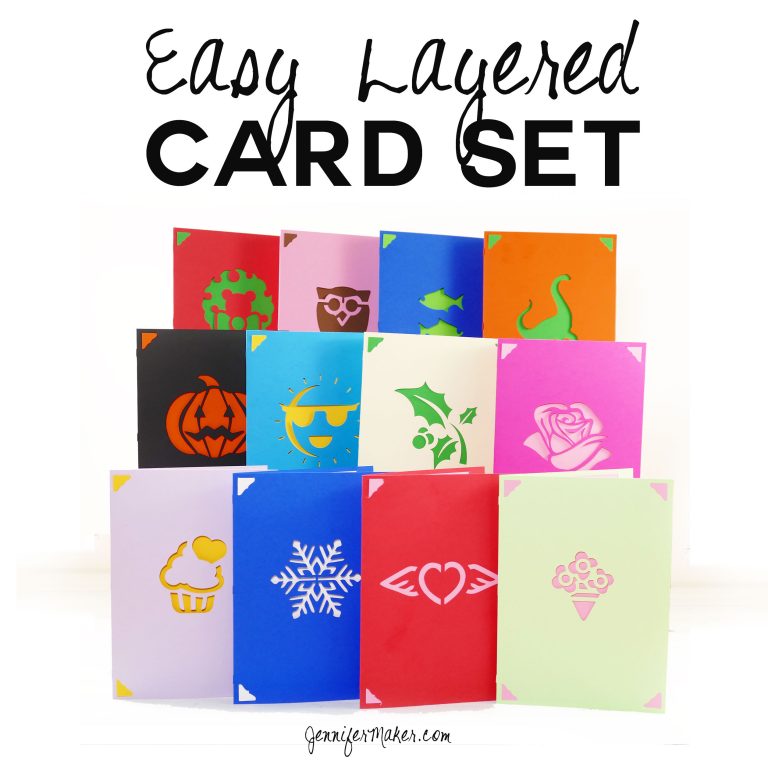 When you're ready to learn more, check out my personal collection of Cricut tips and tricks. I've got something for everyone, from basic tips to really advanced stuff. Check it out before you go too far along — I promise it will save you at least one headache!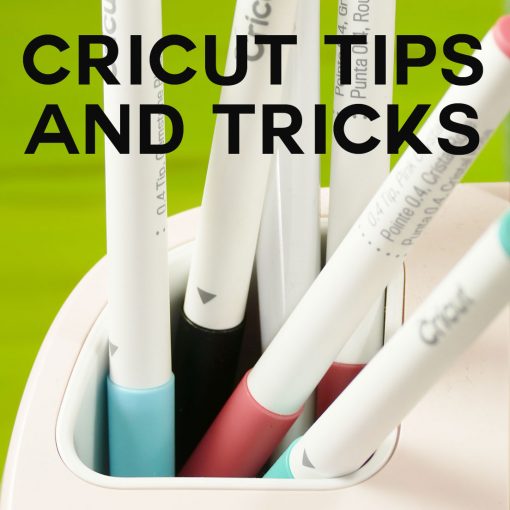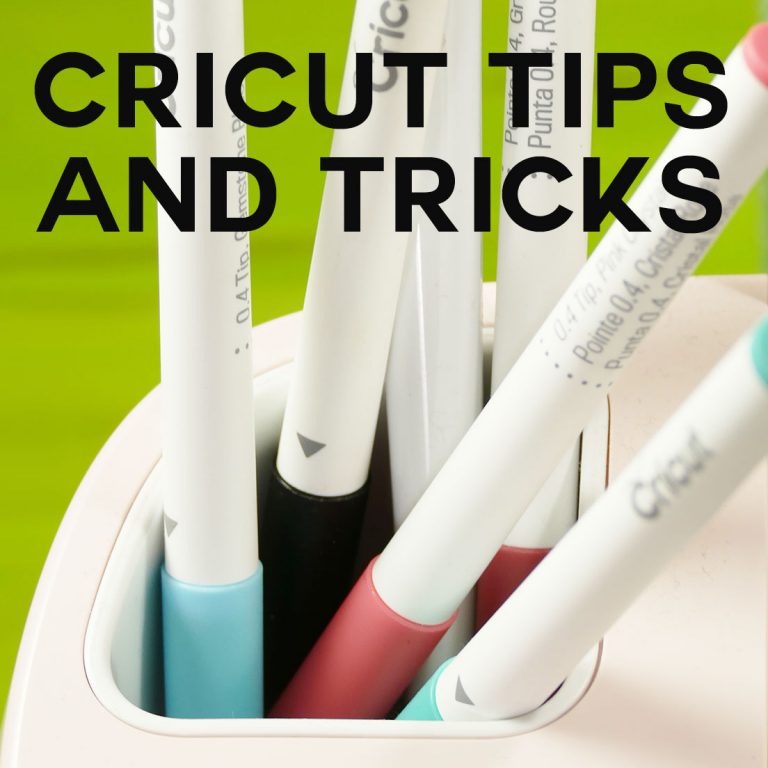 I hope this has been helpful! If you get a Cricut and make something, I always love to see what you've made. Send it to me at [email protected] or come post it on our Facebook page.
Please let me know if you have any questions!
And be sure to sign up for my newsletter below. When I find exceptionally good deals on Cricut-related things, I send alerts about it out to everyone on my mailing list.
Love,