Make a stunning tumbler, sign, mug, and more with my free 3D floral sublimation designs bundle!
When I saw some beautiful sublimation projects with a 3D effect, I immediately want to make some designs to try! And I'm so happy with how they came out, I'm sharing them in a 3D Floral Sublimation Designs Bundle for you! These look lovely on lots of sublimation blanks, so they're perfect for everyone whether you're a sublimation beginner or a pro!
Want to save this project? Enter your email below and we'll send the project straight to your inbox.
A new area of creativity I'm exploring is AI-generated artwork. I love describing the image I'm dreaming up and working with technology to make it real! Since it's really fun to use colors and artistic styles in my descriptions, these AI designs work beautifully with sublimation. As long as they're printed at a high quality, the images' vivid hues and gradients pop when sublimated! Just check out this tumbler wrap!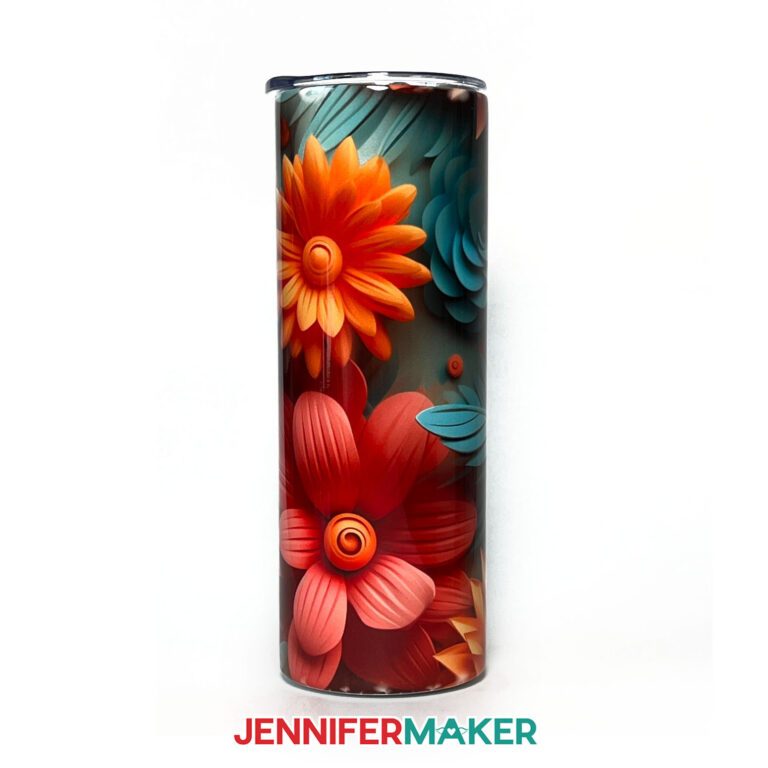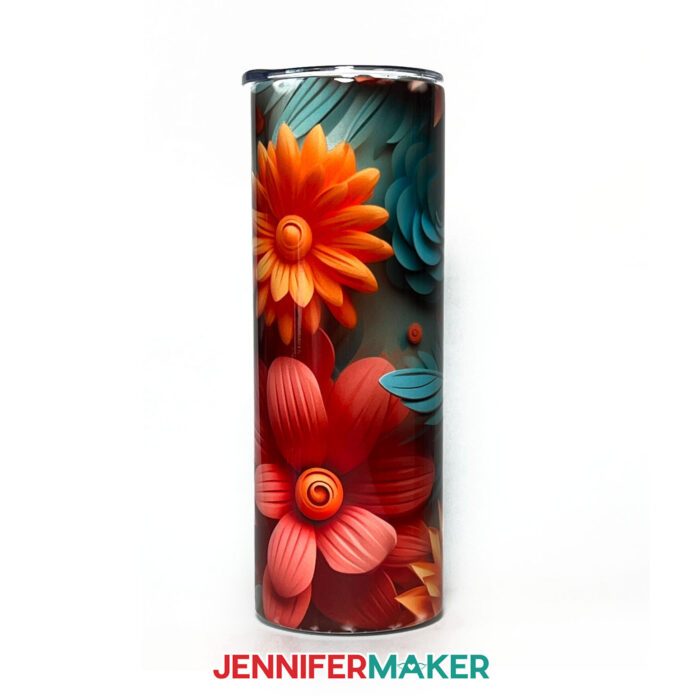 Want to make your own sublimation designs? I'll have a workshop to teach you how later this summer! Make sure you're on my email list to get the latest updates on it and my other workshops. The sign up is at the bottom of this page!
For these designs, I wanted to create bright, bold florals with lots of depth to experiment with 3D effects. Since I've been practicing, (I made the designs for the sublimation on acrylic projects using AI, too!) I had all 16 images for the 3D floral sublimation designs bundle done in a few hours!
I've tested them out on several blanks and love the results so far! There are SO MANY ways to use these designs, but I have some favorite ideas for you to try. Follow the links for tutorials for each project and substitute your favorite floral design:
Sublimating wooden signs is a nice beginner project because you can control the surface and they're flat. Since you're sublimating, the designs can go right off the edges, too, just remember to protect your press and mat! So you can use both the square and round designs on whichever shape sign you want!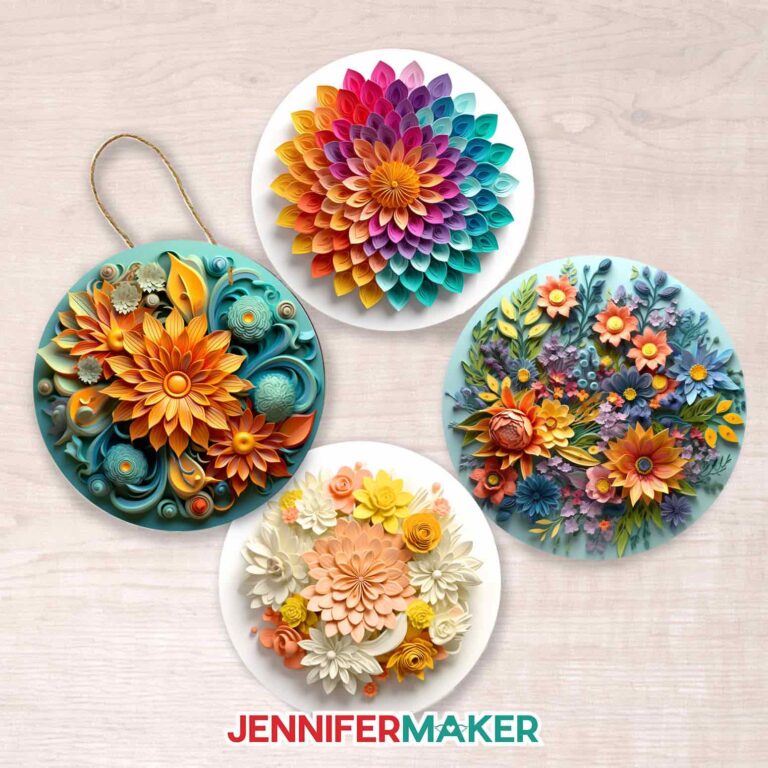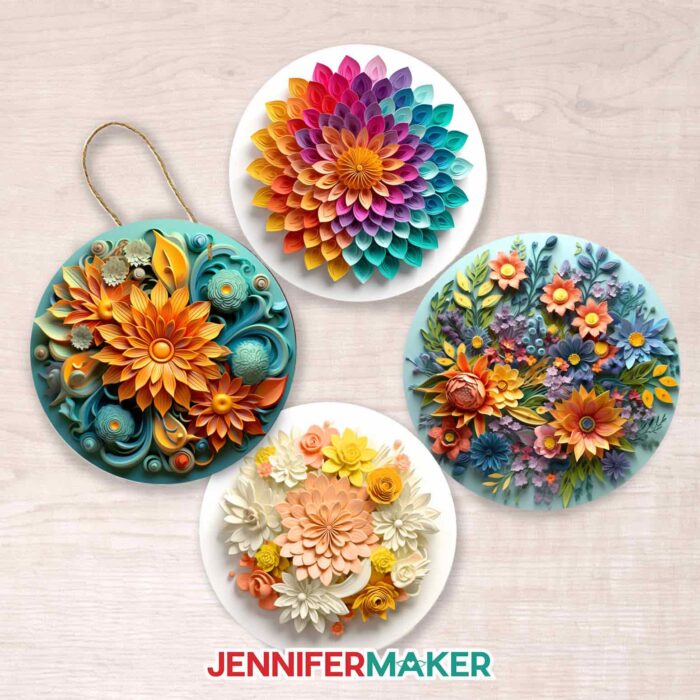 Sublimating on canvas is an easy way to showcase these 3D floral designs, too!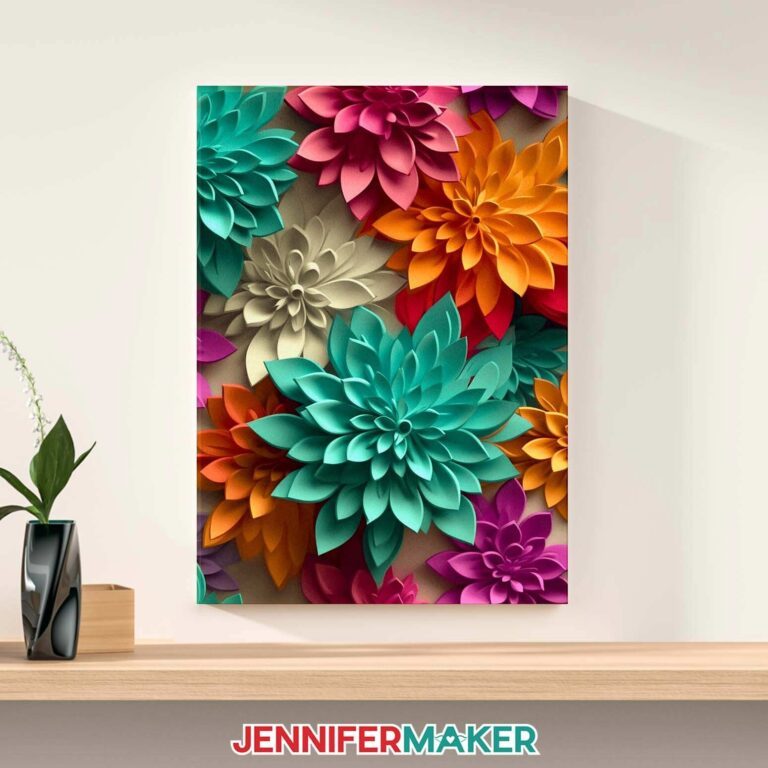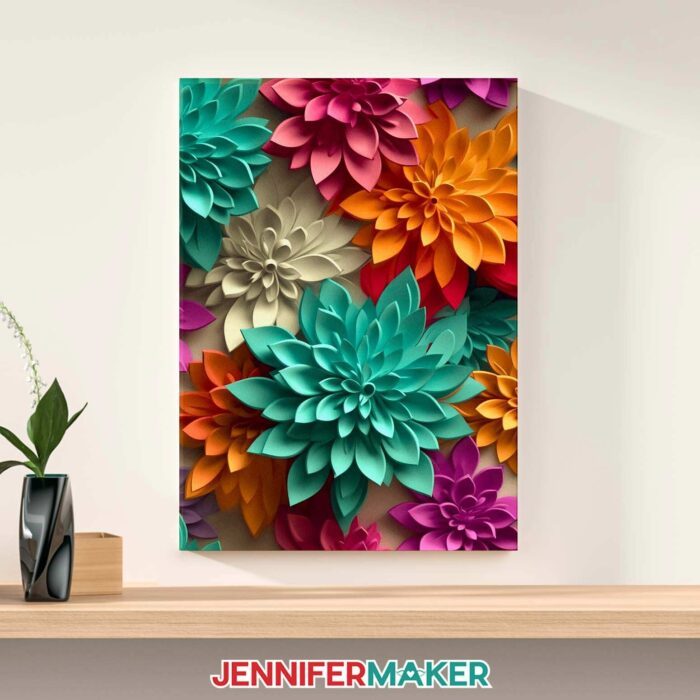 Sublimation tumblers first got me excited about 3D effect sublimation, so I had to try my designs out on a few. They're GORGEOUS in person and are a perfect summer accessory. Some of the 3D floral sublimation designs bundle images feature realistic flowers like these pretty dahlias.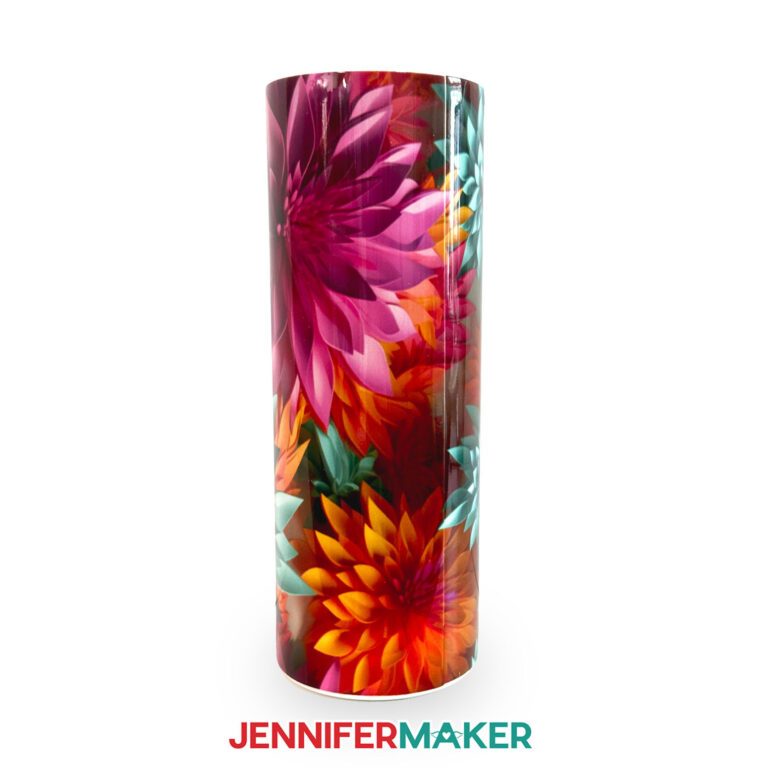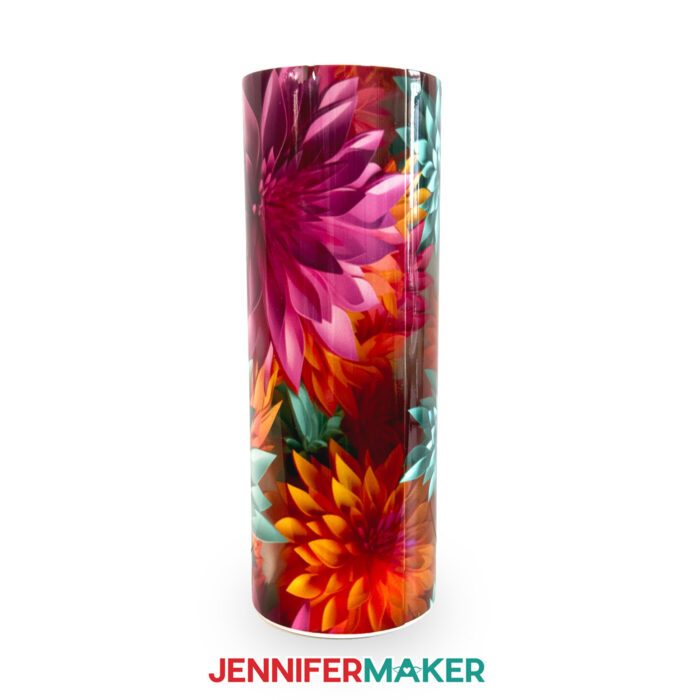 Others show the creativity possible when working with AI art generation. This yellow flower may not be natural, but it sure is a beauty!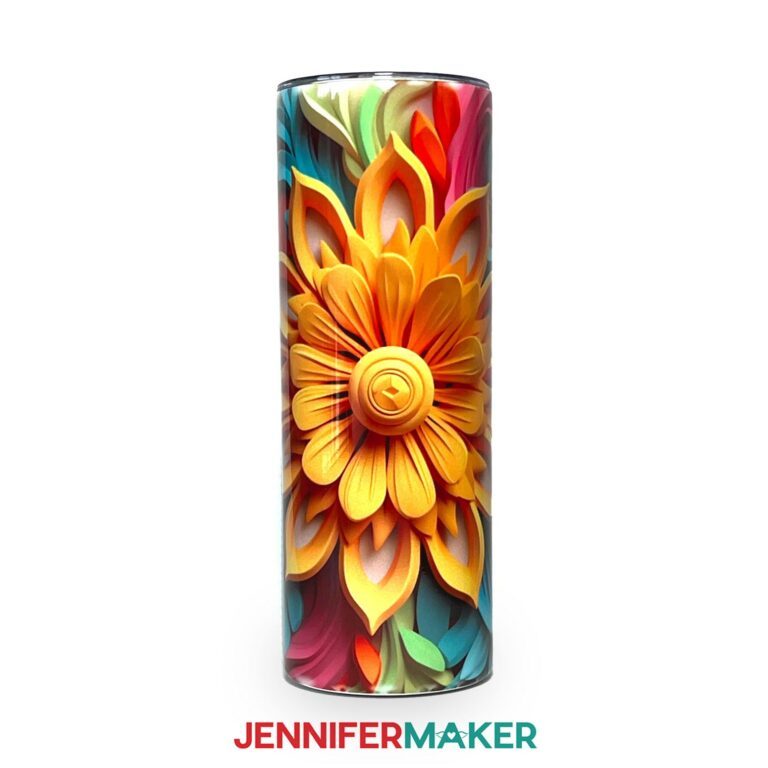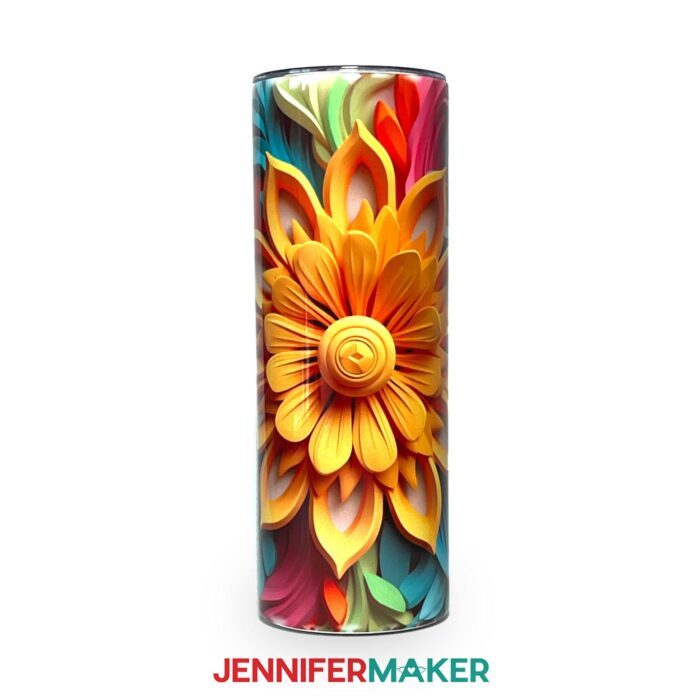 If you don't need quite that much coffee, I have a
sublimation mug tutorial
in the works and just had to try it out with one of the square designs. I can't wait to share this technique with you, we'll learn
how to work around the mug handle
! Stay tuned for that one!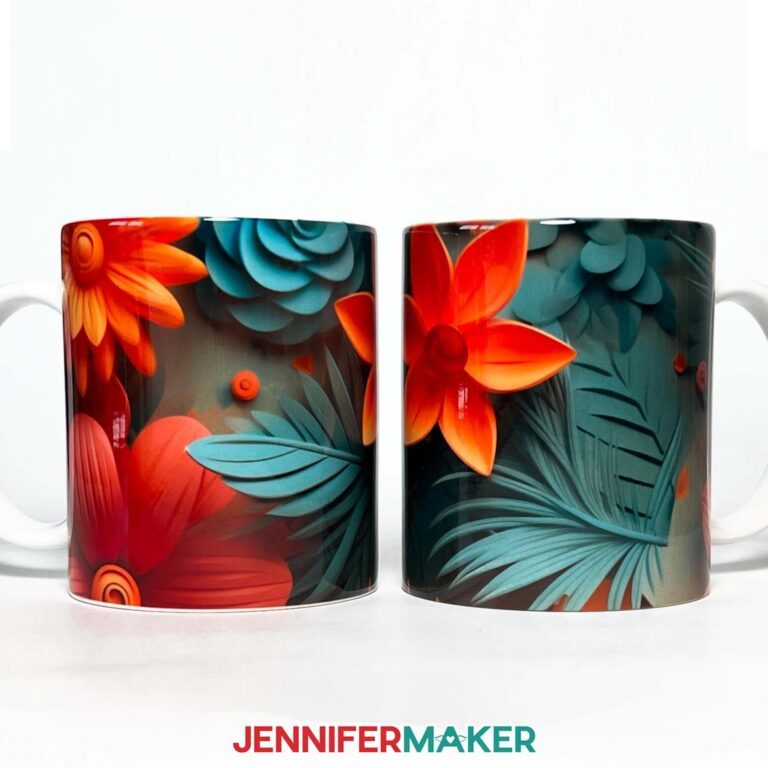 Adding a garden flag with 3D sublimated flowers could create a fun visual effect! These are sure to be attention-getters in any neighborhood!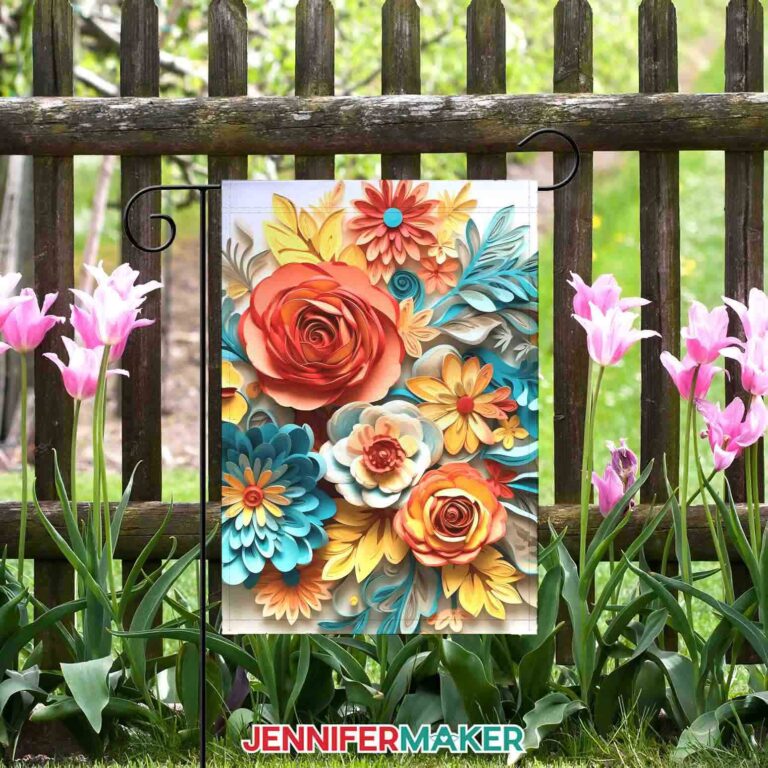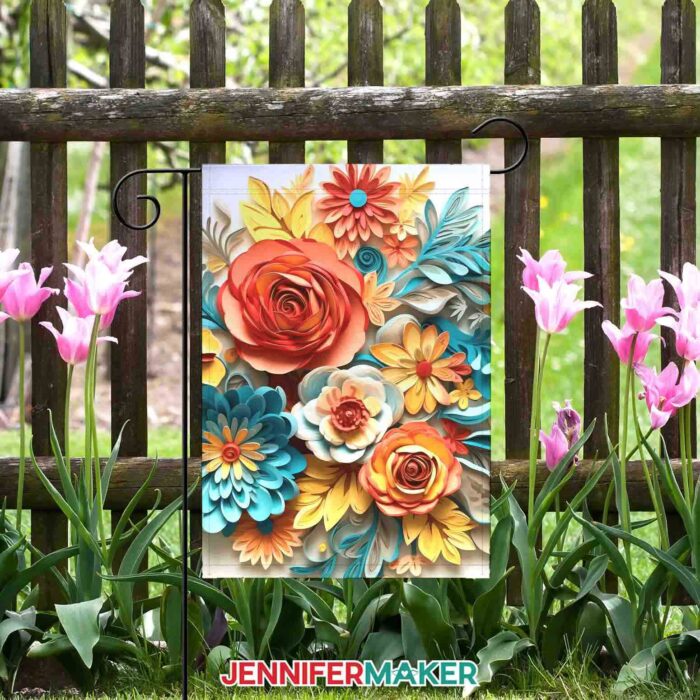 And sometimes a design is just so beautiful you want to wear it! I think any of the images from my 3D floral sublimation designs bundle would look neat on a T-shirt. I have a sublimation T-shirts for beginners tutorial you can use as a starting point. Or, you could get fancy and use Cricut Design Space to put the flowers in letters and words!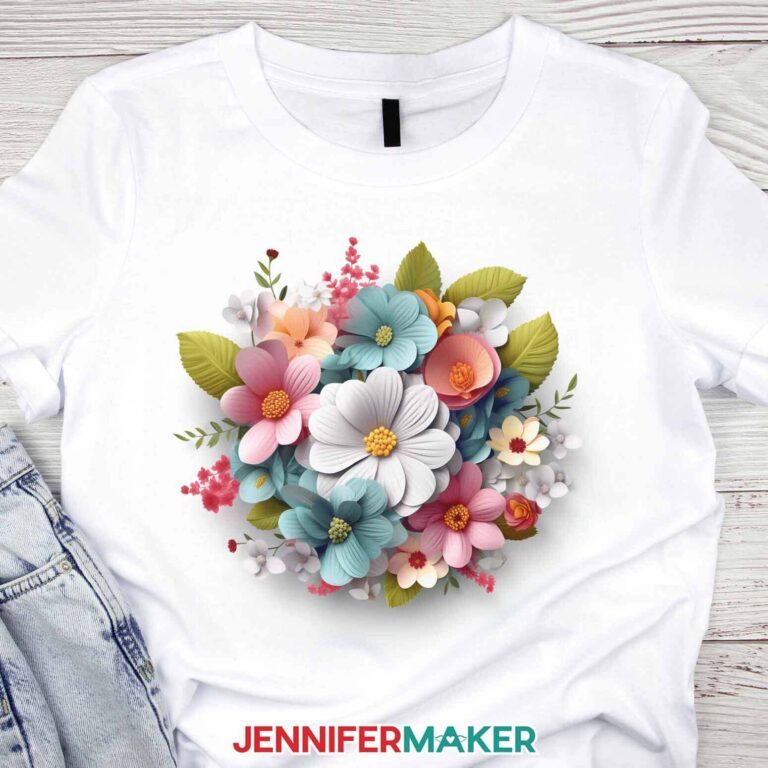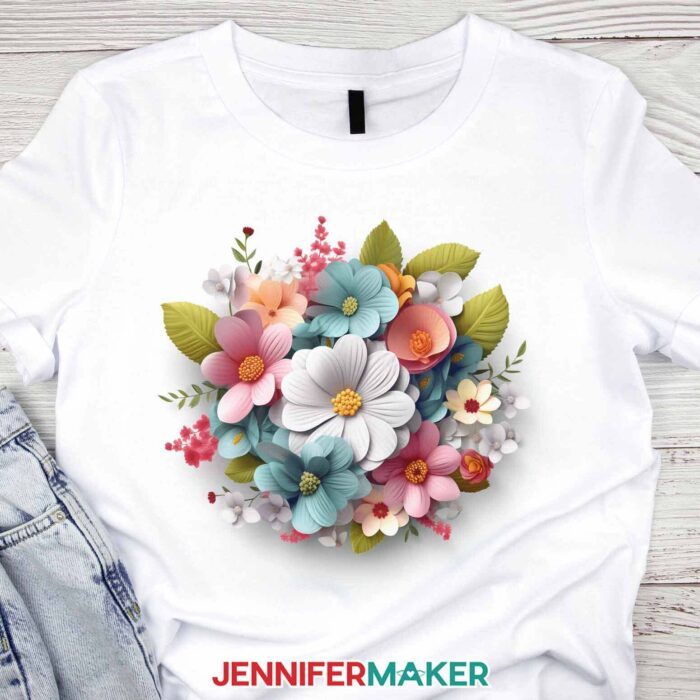 That's a ton of fun projects to try, but of course you can use images from my 3D floral sublimation designs bundle on so many more items and surfaces. If you have a project in mind, check out my Sublimation Cookbook! It has more than 150 sublimation "recipes" with basic instructions for different blanks. It's my go-to source when I can't remember the temperature, time, or another detail for a sublimation project.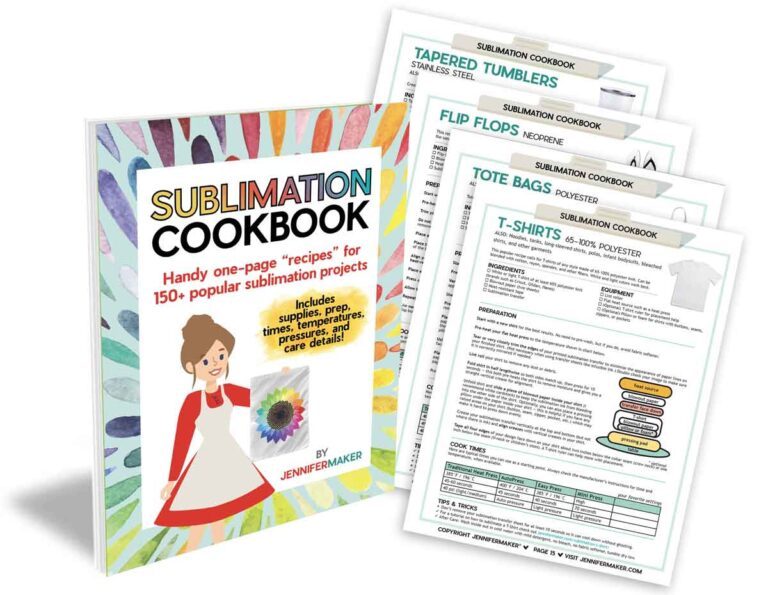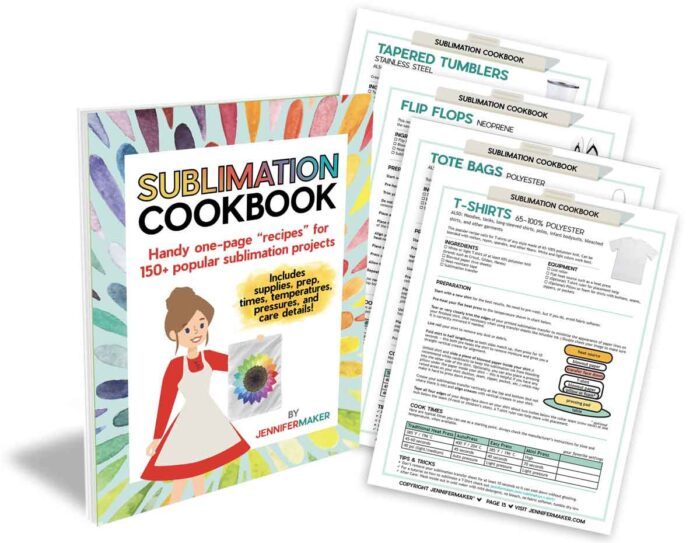 The tools and materials for the different projects are available at their tutorial links, but I've added a basic supply list below to get you started. As with all sublimation projects, you will need a sublimation printer with compatible paper and ink. See my post on picking the best sublimation printer for your needs!And remember, the dye sublimation process produces fumes, so always keep a window open and a fan going. And if you want to make a 3D items that won't work with a heat press, use a sublimation-specific oven or air fryer, not your cooking appliance. Always craft safely!
I'm so excited to share my 3D floral sublimation designs bundle with you! This post contains some affiliate links for your convenience (which means if you make a purchase after clicking a link I will earn a small commission but it won't cost you a penny more)! Read my full disclosure policy.
Basic Materials & Tools for Sublimation
Answers to Your Questions About My 3D Floral Sublimation Designs Bundle:
Q: How do I learn sublimation for beginners?
A: Join Sublimation Startup for a logical, step-by-step guide to getting setup for success with sublimation! You can ask questions and feel confident that you'll get help! The Sublimation Startup mini-course is also great for those who enjoy learning from Jennifer Maker's easy-to-understand, calm, and clear method of teaching. This is a no-fluff, no-mess, no-distraction workshop … it's like sitting down with Jennifer in her craft room to learn directly from her! We work in logical steps to build your understanding and confidence with sublimation, and then provide support to keep helping you as you continue on your journey! Register now!
Q: What materials can you not sublimate on?
A: If the surface isn't made of or coated with a polymer like polyester, it likely will not hold sublimation dye. There are a few exceptions (like wood – though I did get the best results when it was coated with white acrylic paint), but for the most part you want to make sure the material is made of or coated with a polymer. When in doubt, look for blanks meant for sublimation, and follow the manufacturer's instructions for the recommended temperature and other details for a successful sublimation.
Q: Where can I get images to use for sublimation on acrylic?
A: In addition to my free resource library, check out Cricut Design Space, Adobe Photoshop, Design Bundles, Silhouette Studio software, Creative Fabrica, Creative Market, Font Bundles, and other online marketplaces for images, photos, and illustrations!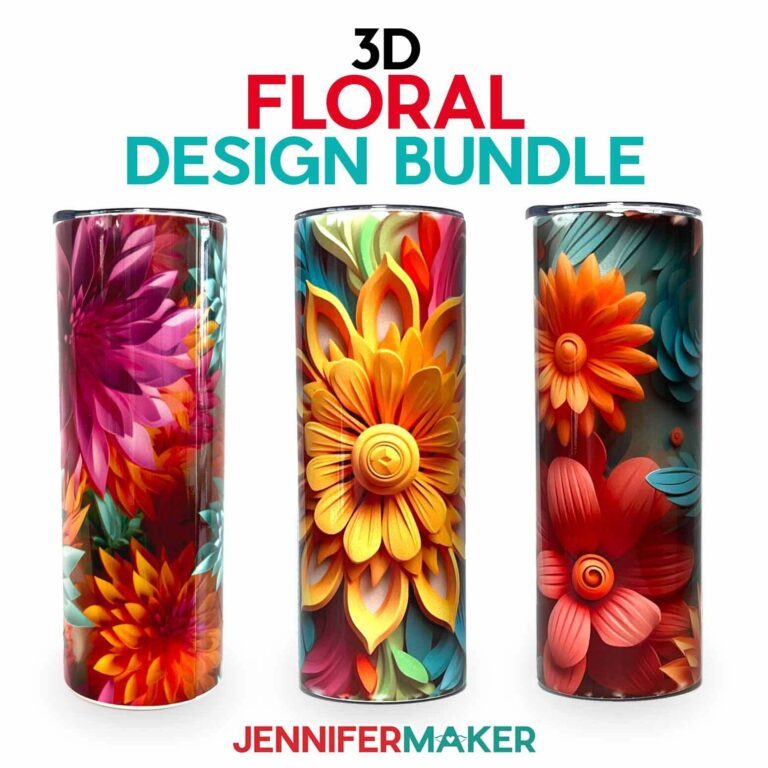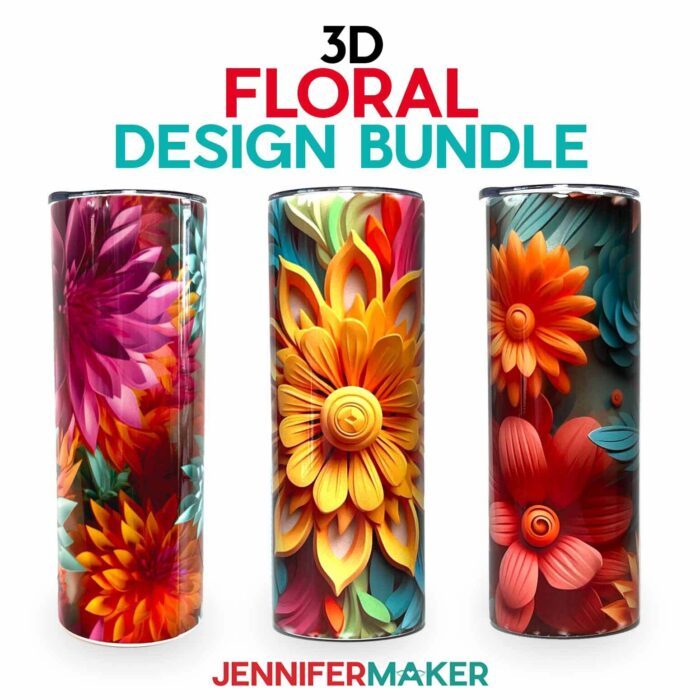 Q: How can I learn more about sublimation?
A: Can't remember how long to press that sublimation blank? Not sure what order to stack your layers? Confused about how to get the best transfer? The Sublimation Cookbook can help, with a step-by-step guide for over 150 different sublimation blanks. Each of these "recipes" show you exactly what to use, how long to press, how hot to press it, and how to take care of your sublimated project for long lasting results.
Q: What if I make a sublimation mistake?
A: Mistakes are a natural part of creativity and great learning opportunities, but also super frustrating! To help, I've put together a list of some of my sublimation mistakes and how to avoid them.
Q: Can I sell these designs on my Etsy shop/online store?
A: Thank you for wanting to create and sell items using our 3D floral sublimation designs bundle. The only thing we ask is that when selling projects featuring our designs is that you give credit to Jennifermaker.com and that you not sell the digital files.
Get my free PNG files to try 3D Floral Sublimation!
I'd love to see YOUR beautiful projects made using my 3D floral sublimation designs bundle! Please share a photo in our Facebook group or tag me on social media with #jennifermaker.
Love,