These super easy paper tea light holders can be made in just a few minutes!
I love to craft beautiful decorations for my home. It gives me such a wonderful feeling to look around and see pops of color or an inspirational message on something I've created. These tea light holders were a perfect addition to my home decor. The tea light covers light up to catch your eye and look gorgeous when the lights go out! This decorative project is so easy to make that you may even want to make some to give away to friends or loves ones. The Tea Light Holders also not very big so you have the ability to display them just about anywhere!
Watch the full step-by-step video showing you exactly how to create your own tea light holders with a VIP pass to Maker Academy Weekend 2022!
Let's take a look at the materials we will need for all of these designs. First off, you will need a variety of cardstock in different colors and sizes as well as some white copy paper. You will also need some flameless tea lights for an added effect or you can use colorful puck lights.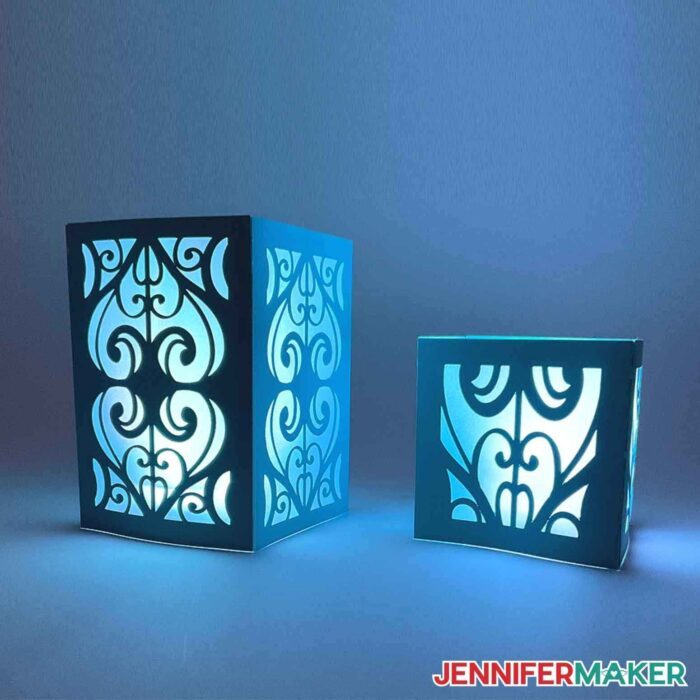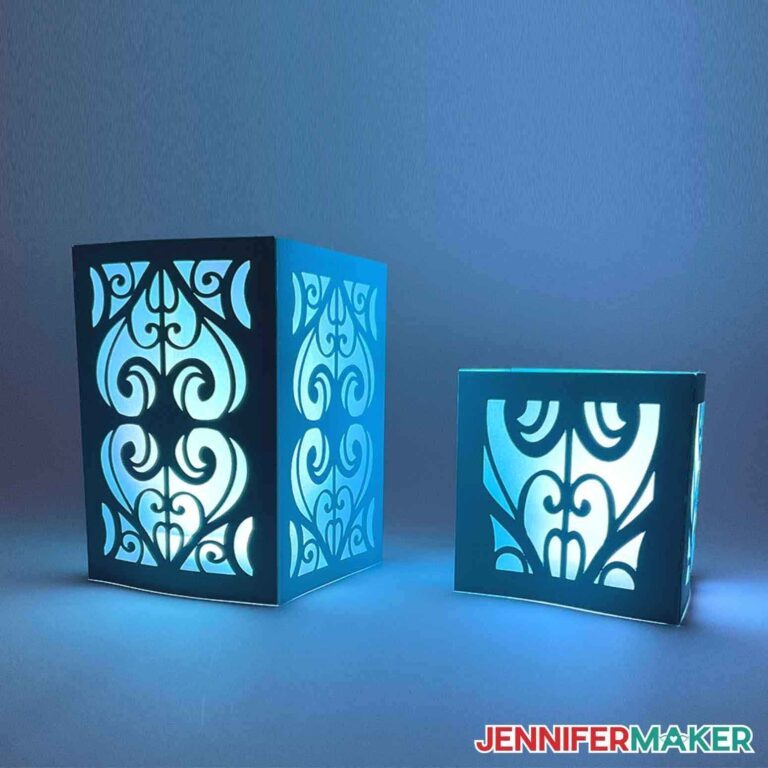 Craft glue is very important to keep your light together. I used the Bearly Art Precision glue. Some double sided tape will also come in handy when it comes to keeping your tea light as sturdy as possible. If you decide to use some glitter cardstock you will definitely need a hot glue gun. Finger guards come in handy to protect your fingers from the hot glue but this is totally optional. Let me tell you from experience, they come in very handy!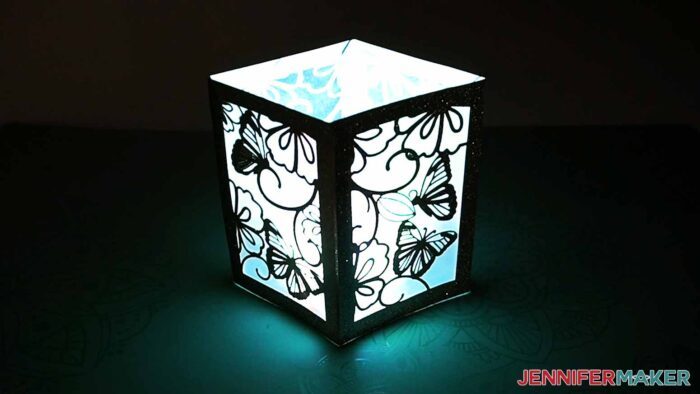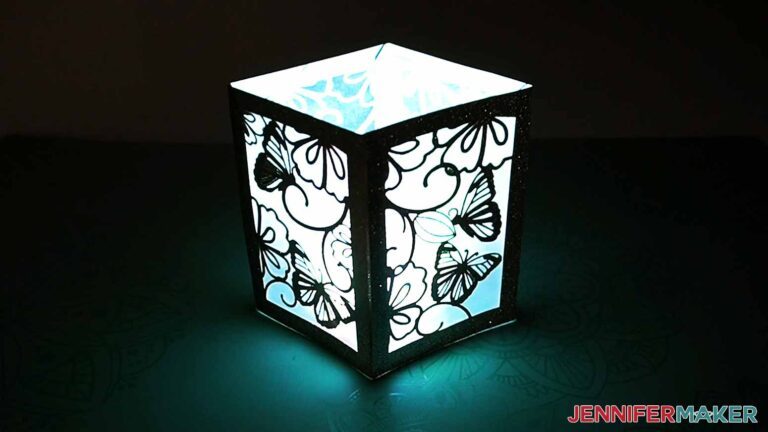 Other important materials for this project include a green StandardGrip machine mat, weeding tool, brayer, scraper, scoring stylus (or scoring wheel), and of course a method to cut your materials. I used my Cricut Maker 3 but you can also use the Cricut Explore Series or even the Joy.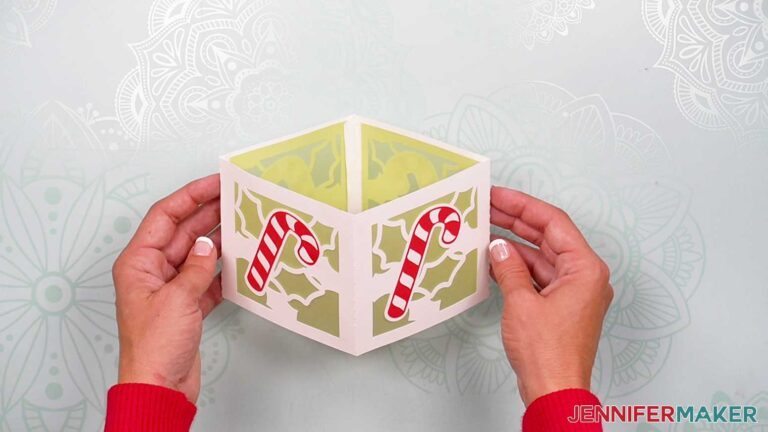 These tea light holders are so beautiful once the lights go out and all you see is the glow of your tea light holder design. Look at just how pretty these snowflakes shine?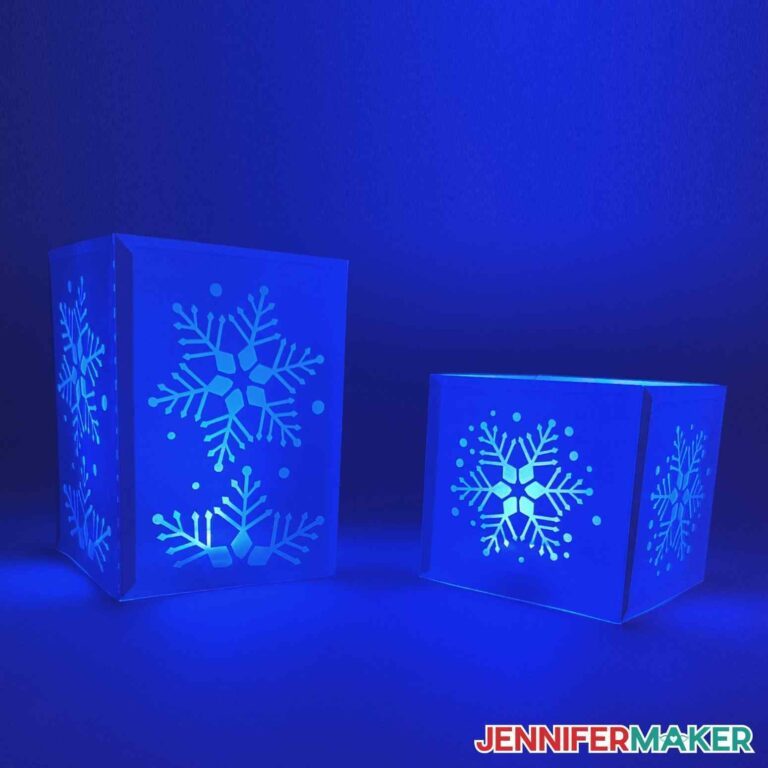 Here's a supply list of what you need to make tea light holders! This post contains some affiliate links for your convenience (which means if you make a purchase after clicking a link I will earn a small commission but it won't cost you a penny more)! Read my full disclosure policy.
Materials to Make Easy Tea Light Holders
View my Amazon shopping list with the exact items we used to make this project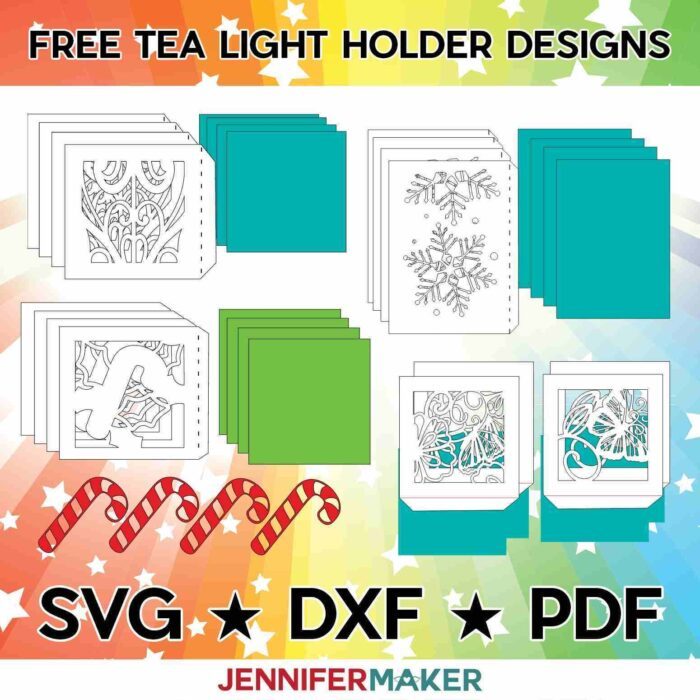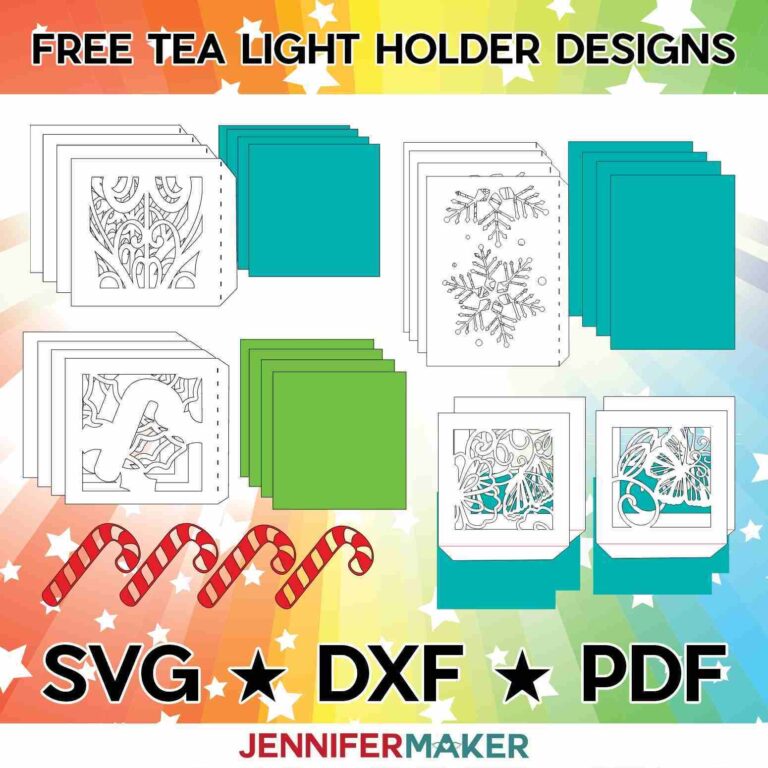 How to Make Your Own Tea Light Holders
The detailed step-by-step assembly video on how to create tea light holders debuted during Maker Academy Weekend 2022, held online November 3-6, 2022. Get an on-demand pass to watch all 20+ workshops, each with a printable handbook, transcript, audio files, design files, and support with a VIP pass below:


The colors you choose of both the cardstock and the lights are totally up to you. What I love about this project is that you can customize them to match your home decor and they look beautiful anywhere they are placed. Be cautious, you may get LOTS of questions asking where you got them or how you made them. They look like something that probably took hours to make but I promise you, it's actually pretty easy!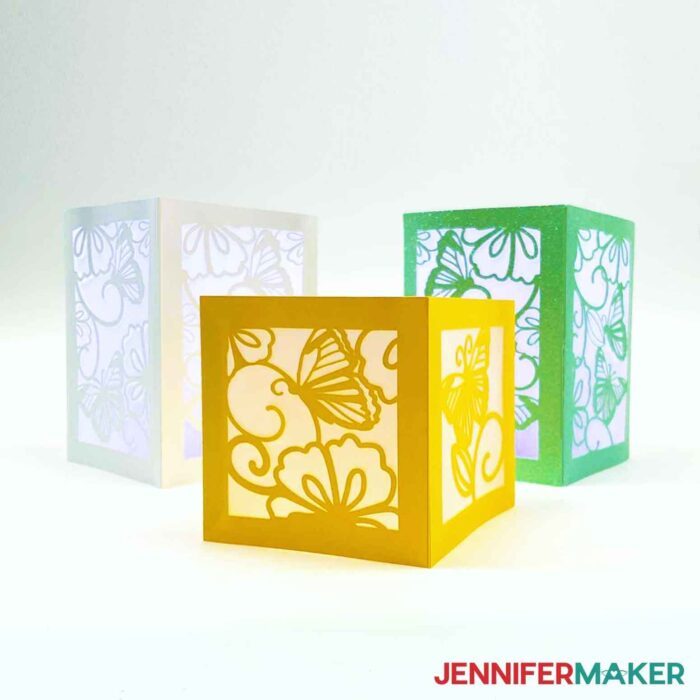 Answers to Your Questions About How to Make Easy Tea Light Holders
Q: Where is your tutorial for this project?
This is a special project we made for our free Maker Academy Weekend 2022 event! A complete and detailed step-by-step video premiered during the event November 3-6, 2022 — specifically, this tutorial video was available to watch for free for 24 hours beginning November 5 at 10:00 am ET! You can get access to the full video, the printable handbook that details how to make this beautiful project if you get a VIP Pass to Maker Academy Weekend 2022, which comes with other perks and bonuses, too!
Q: Is poster board too heavy for these tea light holders?
No, poster board would also work!
Q: Can these be made on the Cricut Joy?
Yes!
Q: What is the size of the vellum?
The size of vellum I used in this project was 8 ½" x 11".
Q: I don't have vellum—what can I use instead?
There are several options! I often use wax paper because I can cut it on my Cricut! 20 lb. copy paper can also be used in place of vellum. Other options are frosted acetate, or even tissue paper (if you cut it by hand or use the rotary blade on the Maker)!
Q: What lights do you use?
Always use low-heat LED lights in paper candle covers, never real candles.
Get my free SVG cut files make your own easy tea light holders!
I love seeing what you make with my designs and how you use them! Please share a photo of your tea light holders in our Facebook group or tag me on social media with #jennifermaker.
Love,