Learn the easiest way to use HTV on wood signs for amazing results!
Did you know you can put HTV on wood signs ? You can! HTV, also known as heat transfer vinyl or iron-on vinyl, can be easier to weed and apply to a wood sign. And wood signs like these are so much fun to make, especially when you customize them! These HTV wooden signs add the perfect touch to any home. Also, they make great gifts during the holidays, birthdays, or just about any special occasion.
Watch the full step-by-step video showing you exactly how to create your own HTV wood signs with a VIP pass to Maker Academy Weekend 2022!
Let's take a look at the materials we will need for all of these designs. To start off you'll need some unfinished wood. I've linked a couple of different styles for you in the materials list to suit your preference. You'll also need some HTV, also known as iron-on vinyl.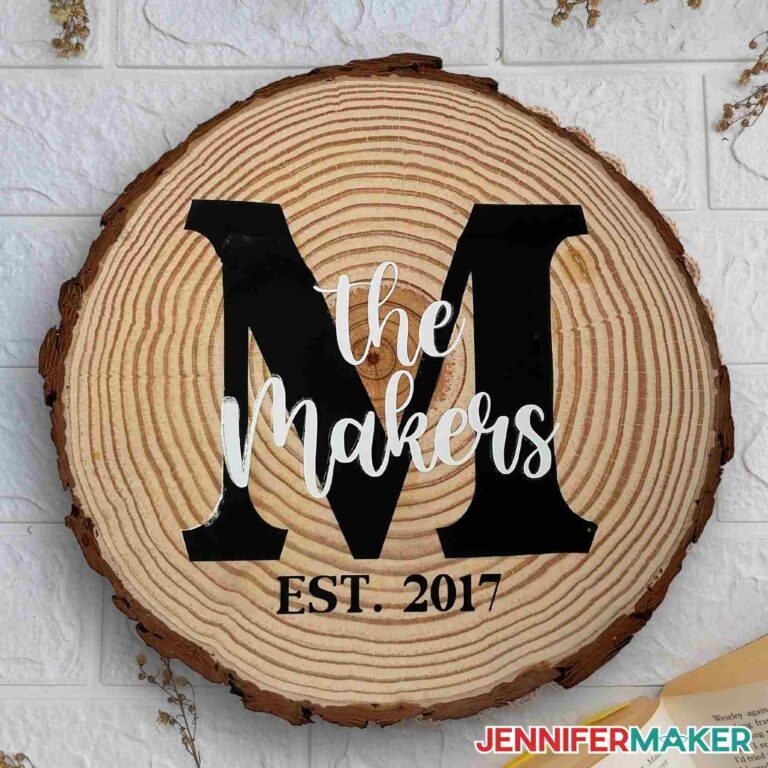 For a faux wood stain effect, like the Welcome sign you see here, you will need some chalk paint, you choose your color preference.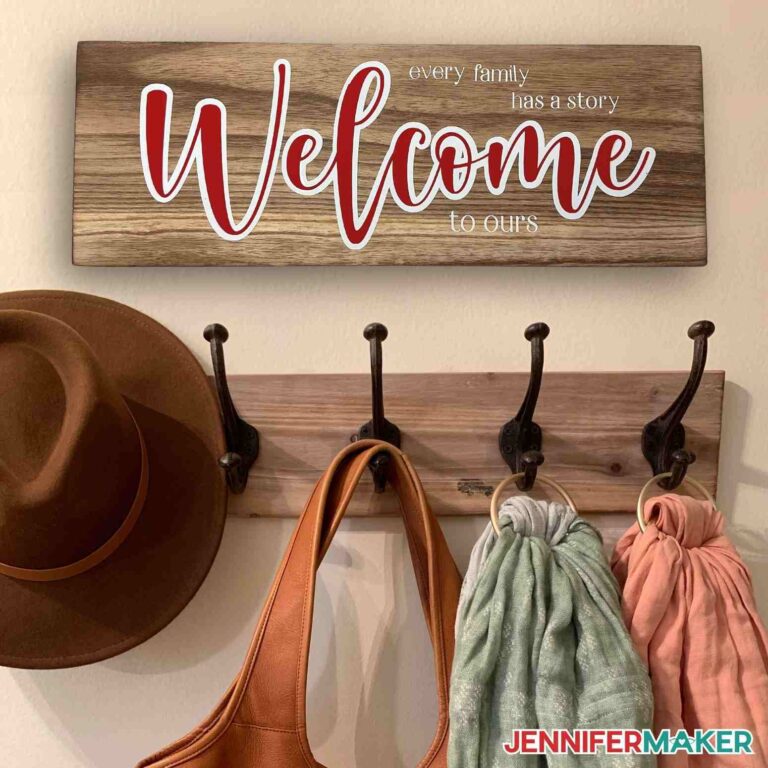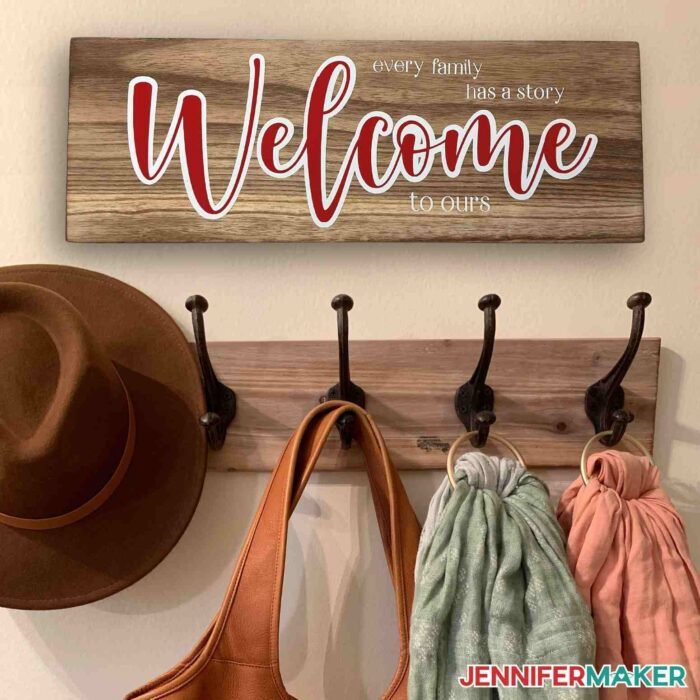 You will also need a Cricut StandardGrip machine mat, an EasyPress, EasyPress mat, some heat resistant tape, disposable gloves (if you'll be painting), and damp paper towels for applying the optional paint. If you decide to go with the wood round, you will need some sandpaper as well as a particulate respirator for sanding.
Last but not least, you will need a weeding tool, scissors, scraper, butcher paper, and a way to cut your iron-on vinyl. I used my trusty Cricut Maker 3 but you can use any cutting method of your preference.
I have included a few fun sign designs for you to choose from including my layered welcome sign and my square seasonal home sign. I've seen these just about everywhere and am always amazed when I see the cost of them. I'm so glad we can make our own and make it just the way we like.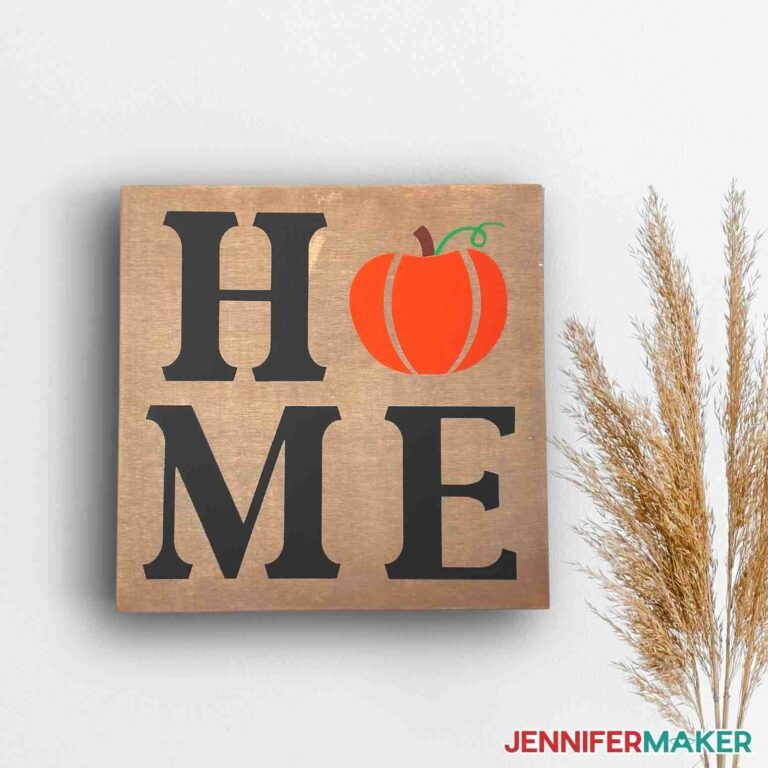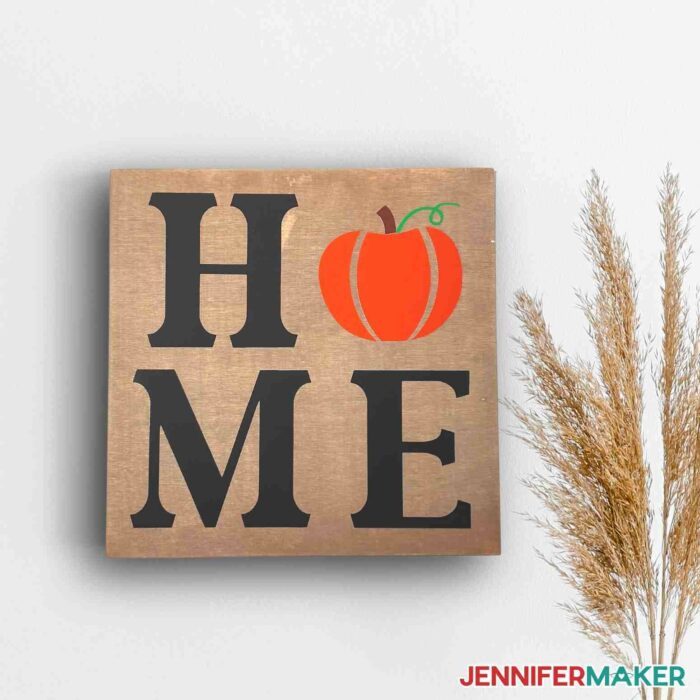 Here's a supply list of what you need to make HTV on wood signs! This post contains some affiliate links for your convenience (which means if you make a purchase after clicking a link I will earn a small commission but it won't cost you a penny more)! Read my full disclosure policy.
Materials to Make HTV on Wood Signs
View my Amazon shopping list with the exact items we used to make this project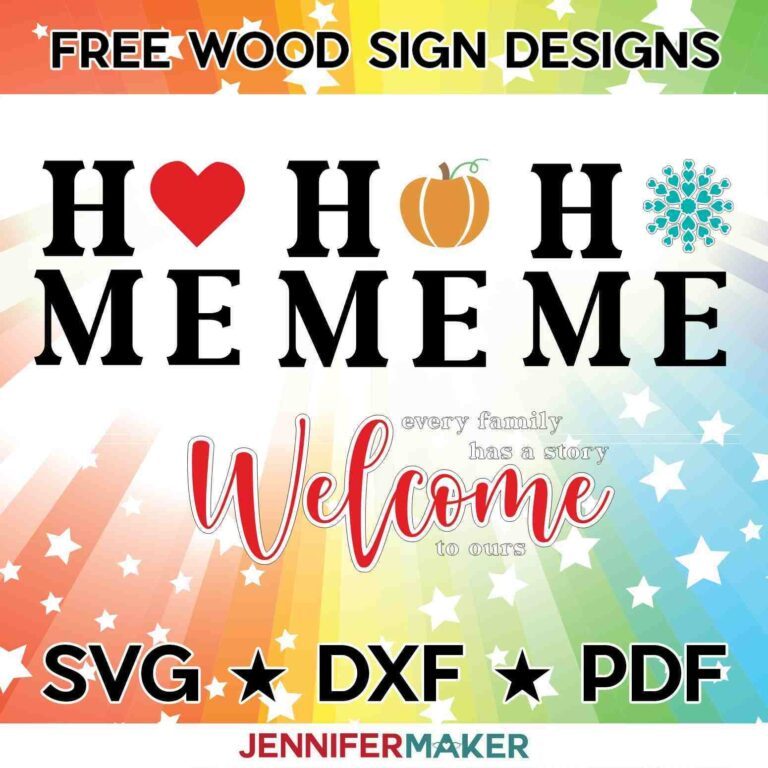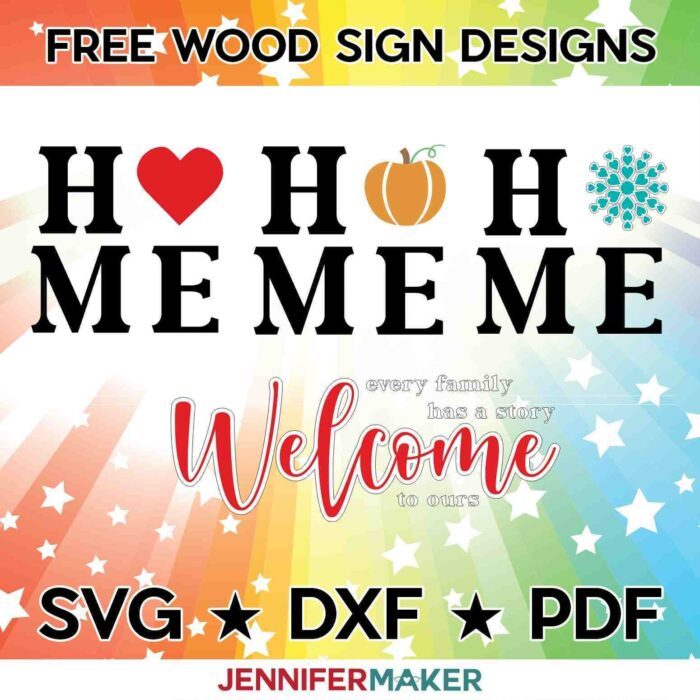 How to Make Your Own HTV on Wood Signs
The detailed step-by-step assembly video on how to put HTV on wood debuted during Maker Academy Weekend 2022, held online November 3-6, 2022. Get an on-demand pass to watch all 20+ workshops, each with a printable handbook, transcript, audio files, design files, and support with a VIP pass below:


Here is my seasonal home design with a cute snowflake to decorate your home during the winter season: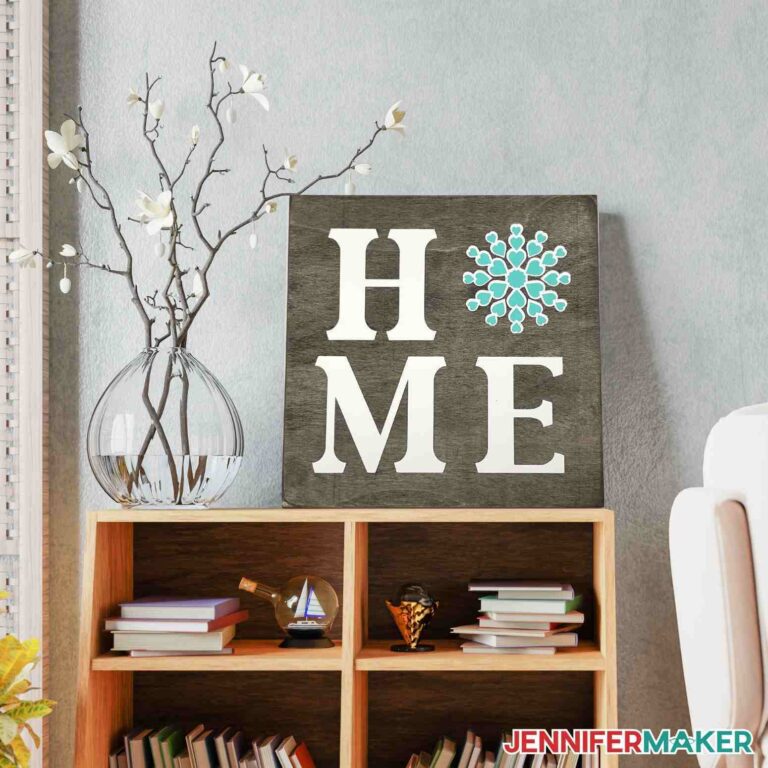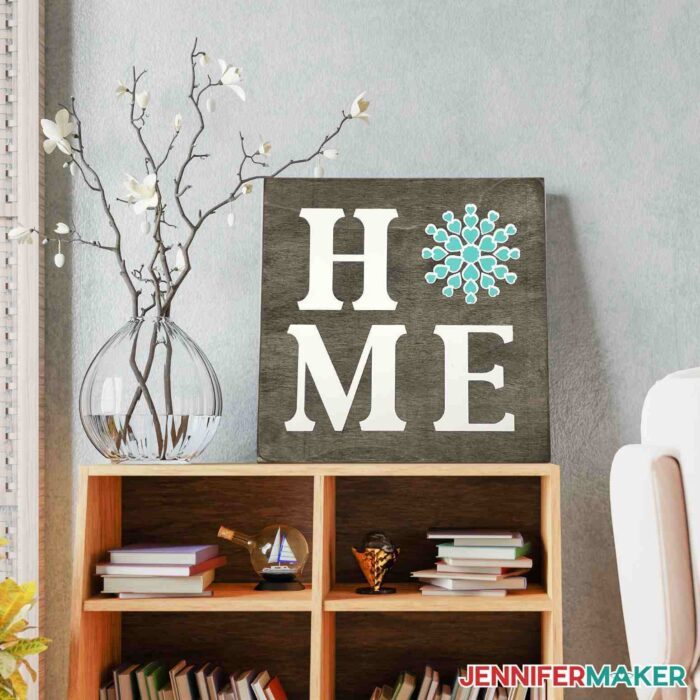 I just love how the wood sign looks with a bright red heart. This one may be great for Valentines Day, but it's also great year-round!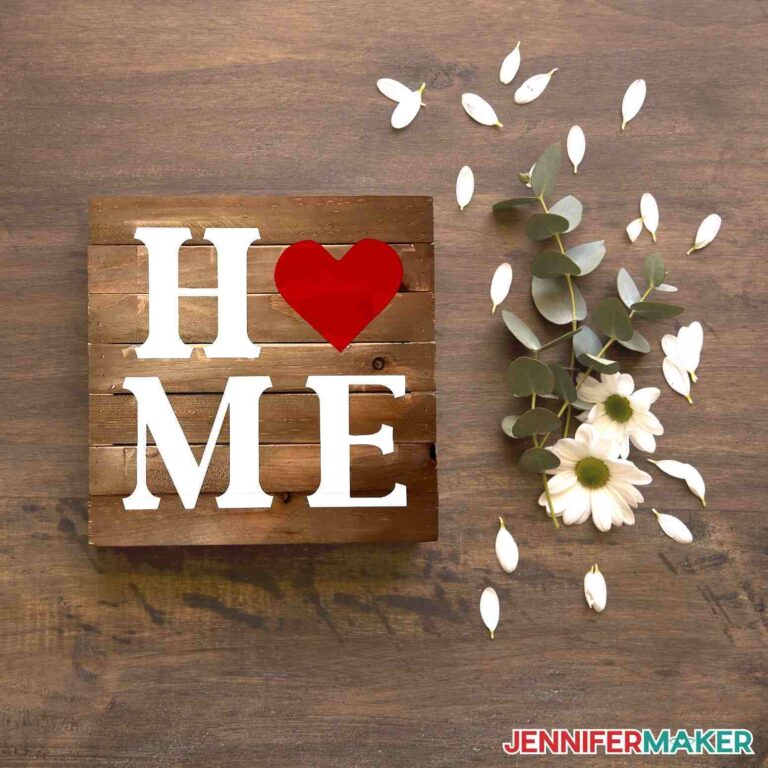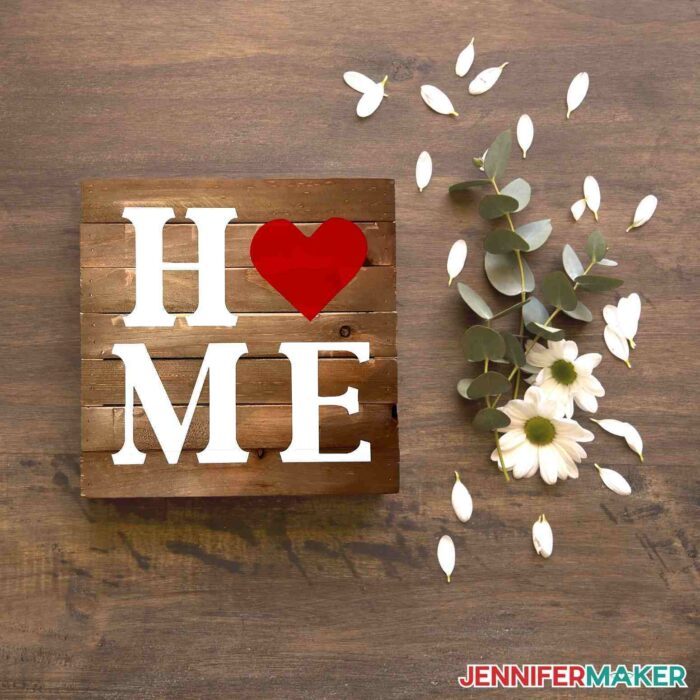 Answers to Your Questions About How to Make HTV on Wood Signs
Q: Where is your tutorial for this project?
This is a special project we made for our free Maker Academy Weekend 2022 event! A complete and detailed step-by-step video premiered during the event November 3-6, 2021 — specifically, this tutorial video was available to watch for free for 24 hours beginning November 5 at 12:00 pm ET! You can get access to the full video, the printable handbook that details how to make this beautiful project if you get a VIP Pass to Maker Academy Weekend 2022, which comes with other perks and bonuses, too!
Q: Can you REALLY use HTV on wood signs?
The quick answer is "yes!" Heat transfer vinyl can be adhered to all sorts of surfaces, including wood. However, there are a few things you'll need to keep in mind if you're planning on using HTV on a wood sign. First and foremost, it's important to choose the right type of wood for your project. A porous wood is not ideal for HTV because it will absorb too much heat and the vinyl may not adhere properly. A smoother wood like birch or maple is a better choice for HTV. Second, you'll need to make sure that the surface of your wood is completely smooth before applying the vinyl. Any irregularities in the surface will show through once the vinyl is applied, so it's best to sand down the wood until it's nice and smooth.
Q: What temperature do you press HTV on wood?
I pressed my HTV on wood at 300° F for 30 seconds.
Q: Can I use HTV on painted wood?
Yes, you can put HTV on painted wood, and I show you how in this tutorial.
Q: Why is my HTV not sticking to my wood?
If your heat transfer vinyl is not sticking to your wood sign, and you've made sure it's super smooth, you can also try adding a layer of paint or varnish. Sometimes, if your wood is really rough, it's just too much work cleaning up all these loose splinters and dust residue before you even start trying to apply the iron-on vinyl. A coat of paint also helps if your wood is too porous, which can also cause adhesion problems.
Q: Can you just paint a design onto a wood sign instead of use HTV?
Yes, you can stencil your wood sign — here's my tutorial on how to perfectly paint a wood sign!
Q: What fonts did you use for your wood signs?
Get my free SVG files to see how to put heat transfer vinyl on a sign!
The HTV on wood sign technique makes wood signs super easy! I love seeing what you make with my designs and how you use them! Please share a photo of HTV on wood signs in our Facebook group or tag me on social media with #jennifermaker.
Love,