Spring is coming, my friends! I feel it in the air, even if there is still snow outside my window. Birds are chirping, the sun is shining, and the first plant shoots are coming up in my garden. Almost exactly 21 years ago today, I was enjoying spring in Japan, where I had recently arrived on a work/study program. I was invited to a cherry blossom viewing party in Kyoto and marveled at all the new sights, sounds, and smells. This month's lanterns from my Make the Light project are Japanese paper lanterns. I designed these in honor of those beautiful spring days at the start of a new adventure in a new land!

Paper lanterns are a traditional sight in Japan, where they've been made and used for centuries. I designed my paper lantern to look like a shoji screen, which are traditional rice paper doors and room dividers. I had one in the house I lived in Japan and always loved it.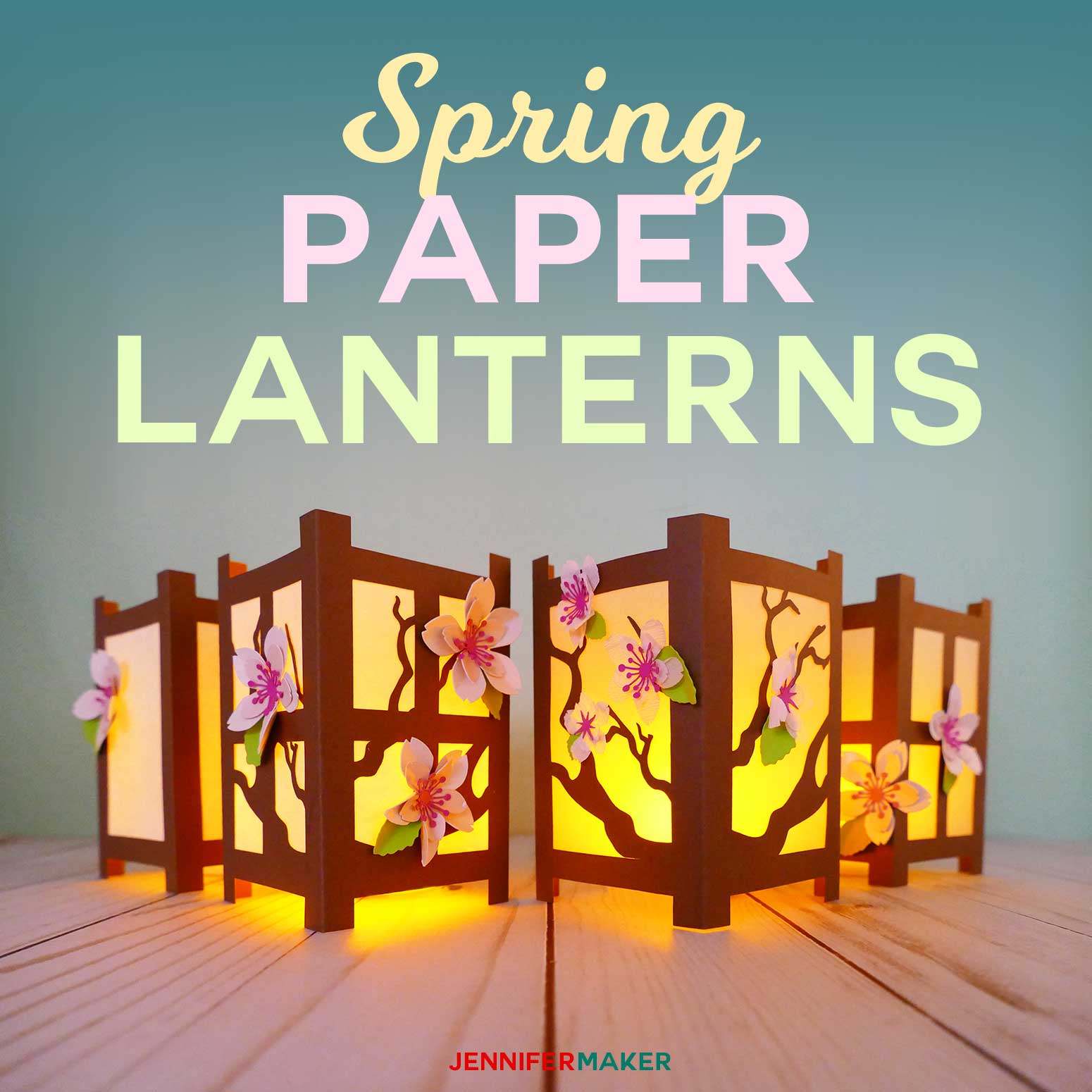 The great thing about these Japanese paper lanterns is how darn easy they are to make! They are just one piece of paper, with four smaller rectangles for the lantern windows. You can decorate it in anyway you like—I put pretty pink cherry blossom flowers on mine (get the tutorial for the paper cherry blossoms flowers here).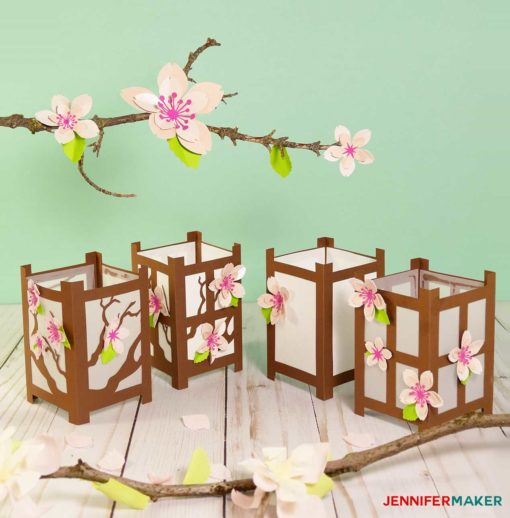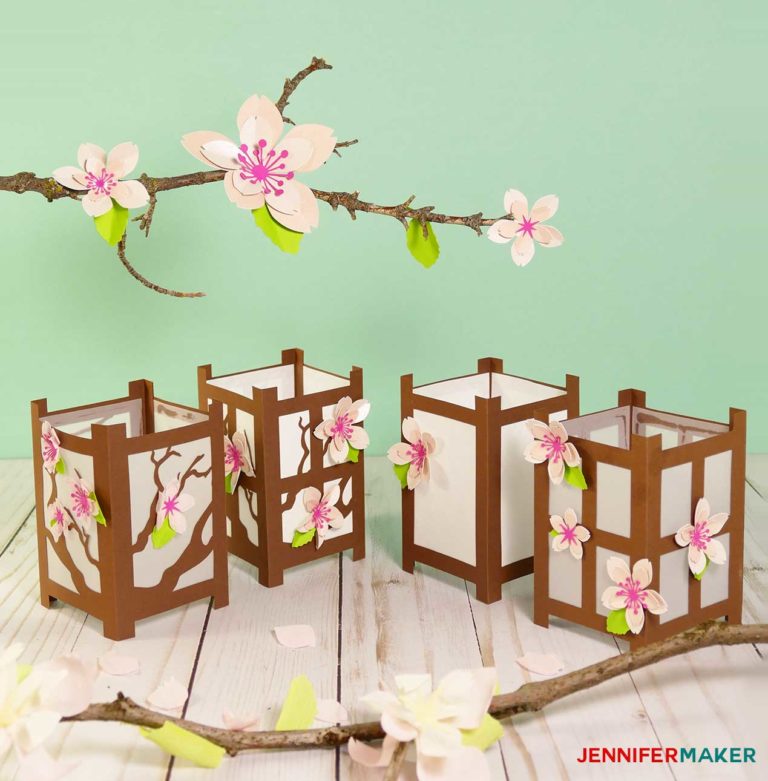 This Japanese paper lantern folds flat, so you could send it as a card for someone special. The latnerns also make lovely home decor or party decorations.
Reader Peg Elliott made this pretty version of the Japanese paper lantern: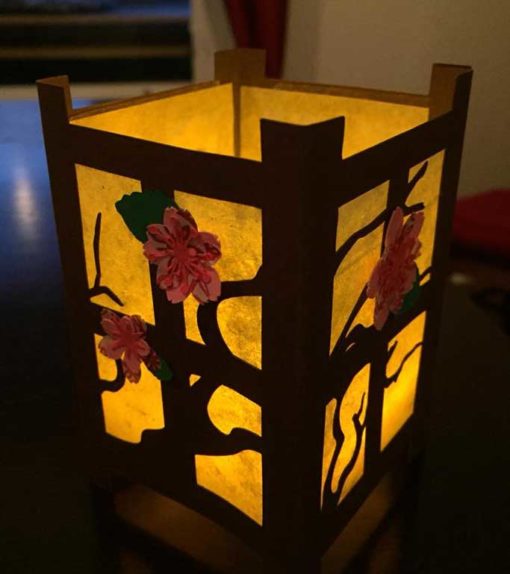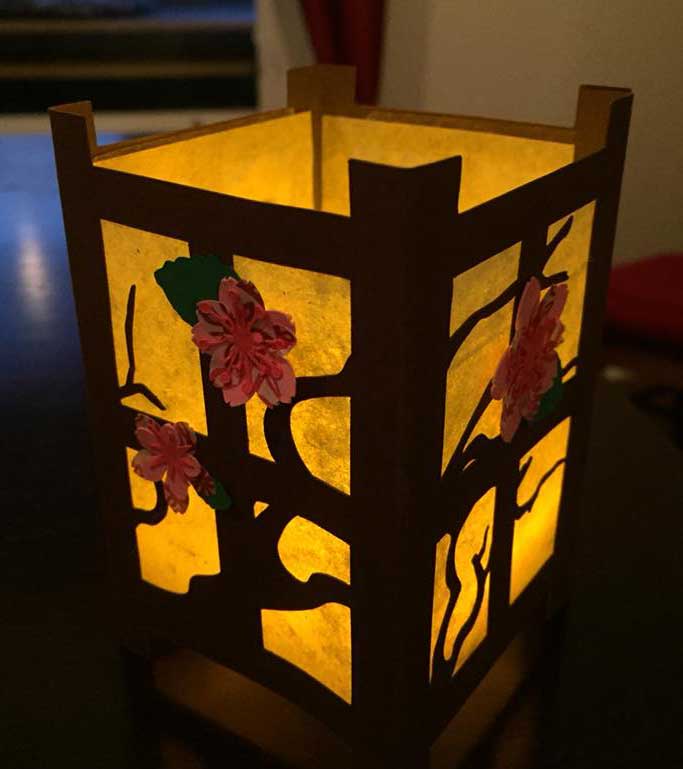 Like all of my lanterns in my "Make the Light" project, this DIY paper lantern contains a puzzle. If you solve it successfully, you'll unlock the four variations of the Japanese paper lanterns. So to get these deluxe versions, download the basic version (the simple one) from my resource library, upload it to your favorite design software (such as Cricut Design Space), and look carefully at the design. Count how many hidden flowers you can find. Type your answer as a number (not a word) at this page: Japanese Paper Lanterns Access.
So let me show you how to make the Japanese Paper Lantern! This post contains some affiliate links for your convenience (which means if you make a purchase after clicking a link I will earn a small commission but it won't cost you a penny more)!Read my full disclosure policy.
Materials for the Japanese Paper Lantern
How to Make Your Japanese Paper Lantern
First, download Design #95 which is the pattern for this project from my free resource library. If you're going to cut it out on your cutting machine, upload the file to your design software. If you're not sure how to upload an SVG cut file to Cricut Design Space, watch this helpful video training series I made.
Note that there is a layer of lines that need to be converted to score lines. So either convert those or remove that layer entirely.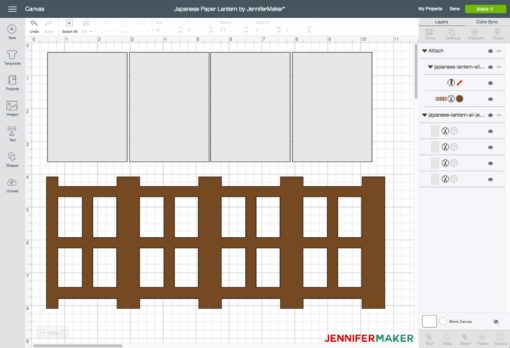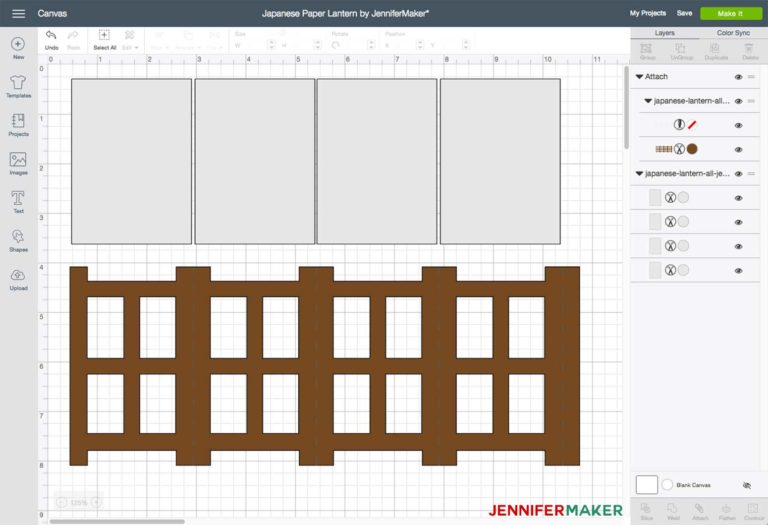 Cut out your cardstock and your rice paper or vellum.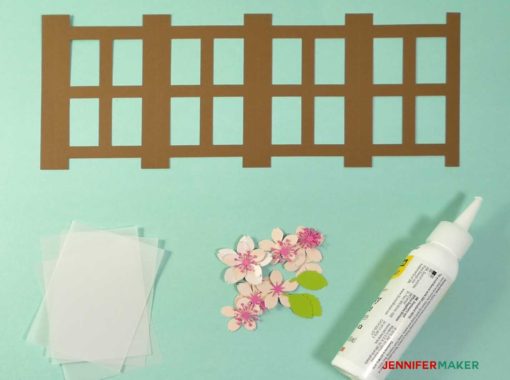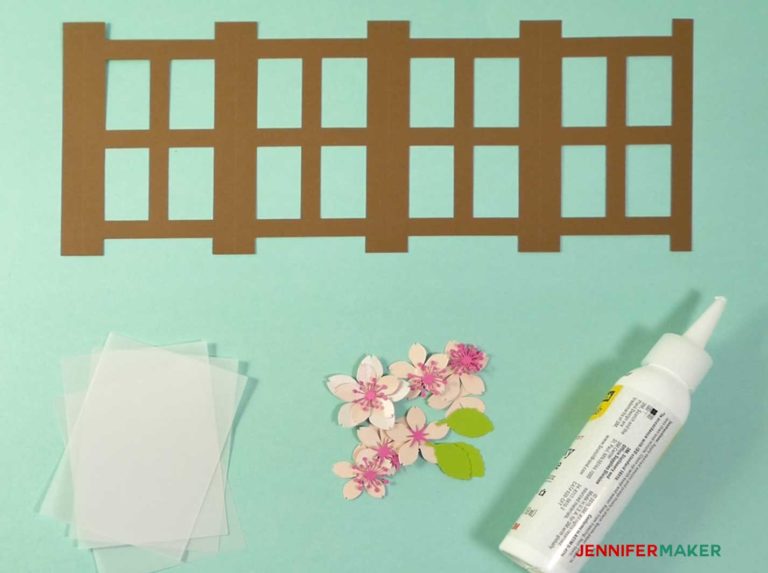 Please note that I designed this lantern to be cut on a piece of 8.5″ x 11″ paper placed on your cutting mat in the landscape position. If you do that, you don't have to worry about sizing or anything.
Fold your lantern on the score lines between each pane.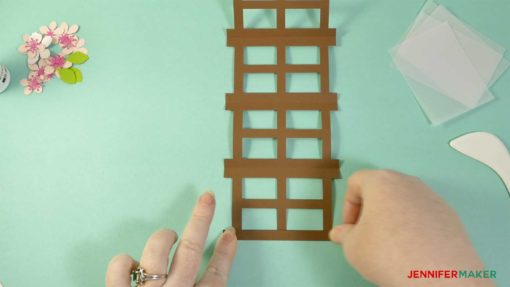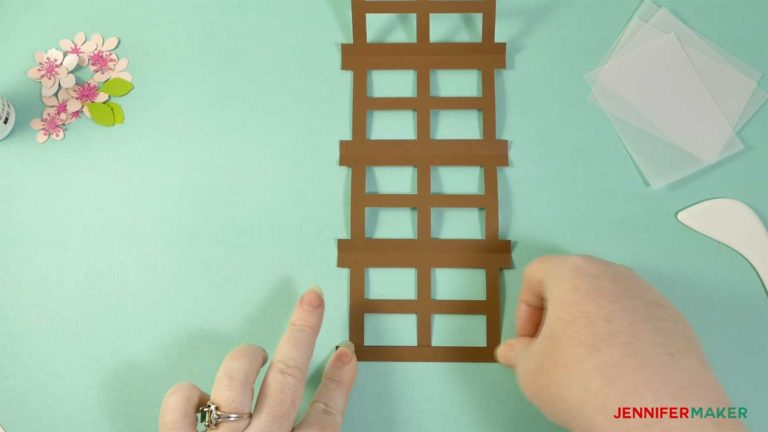 Glue the rice paper or vellum window panes on the inside of your Japanese paper lantern.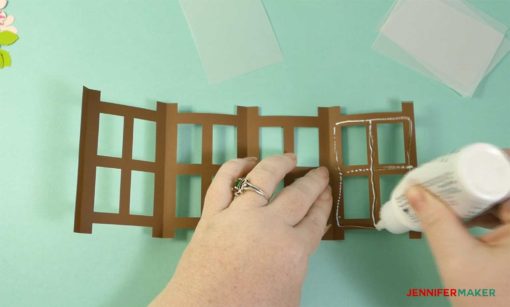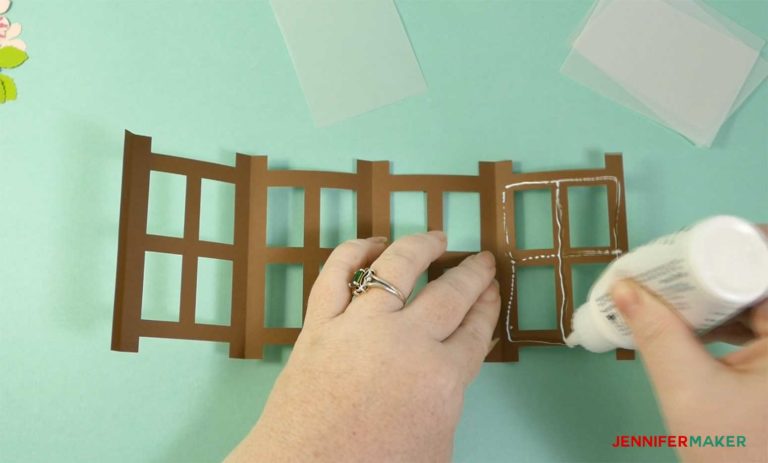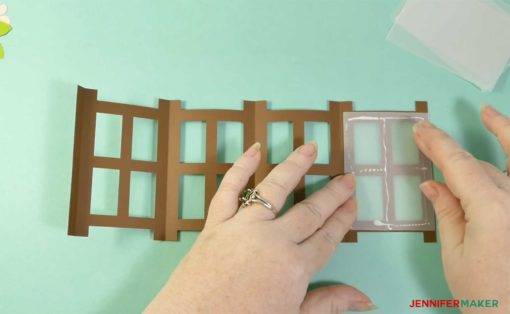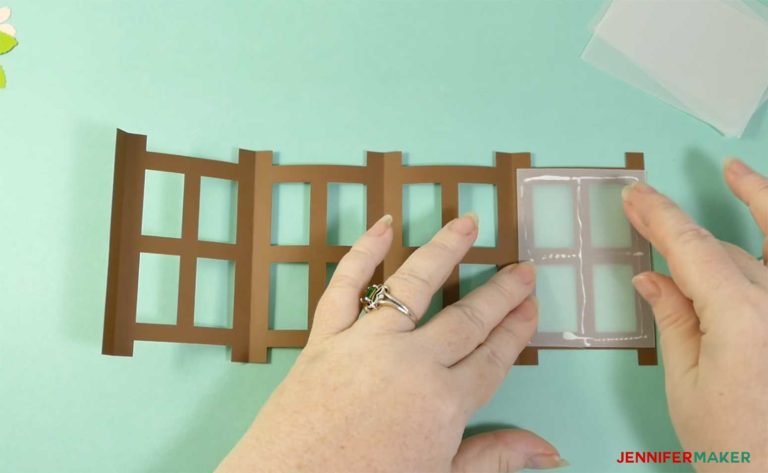 Glue the folded end tab of the lantern.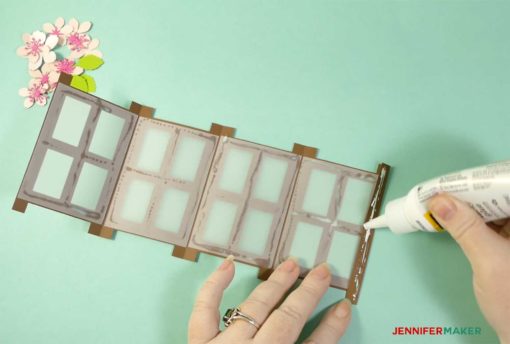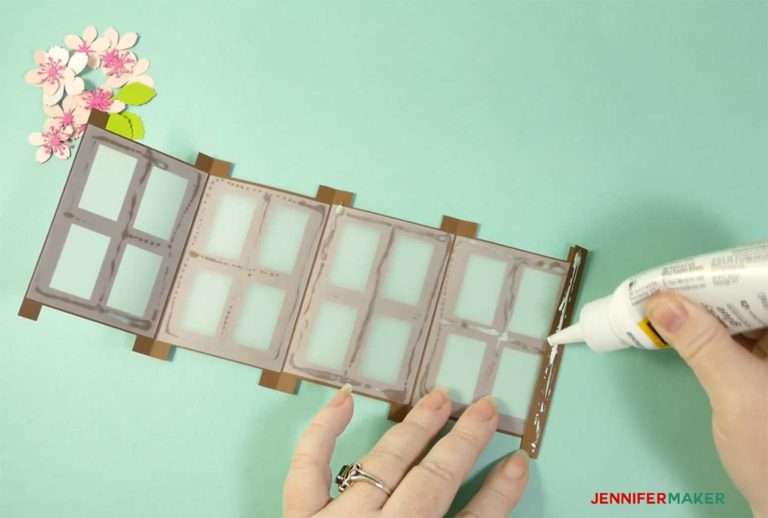 Fold the lantern in half and press down to set the glue.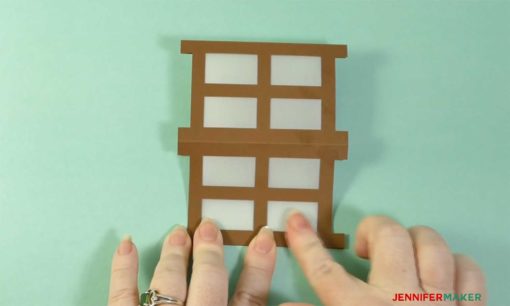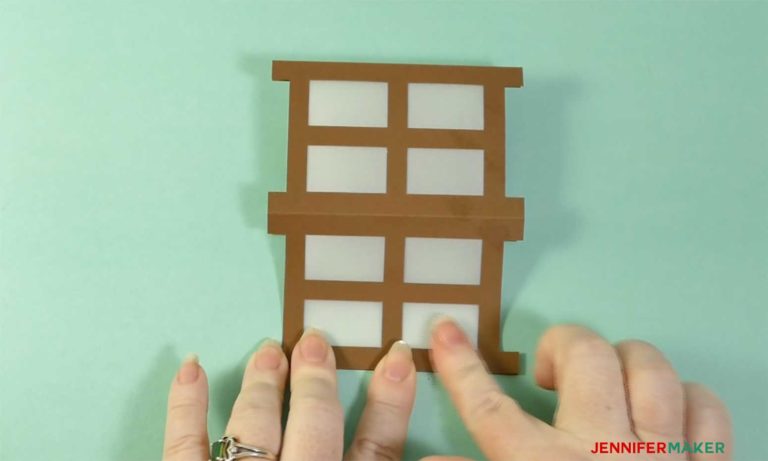 Open up your Japanese paper lantern so it forms a square when viewed from above.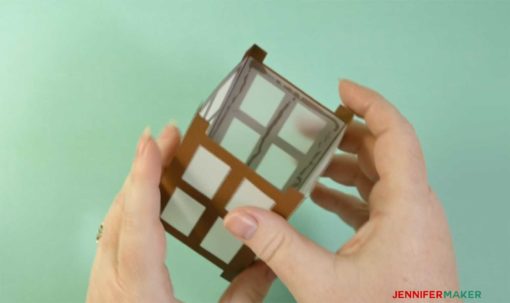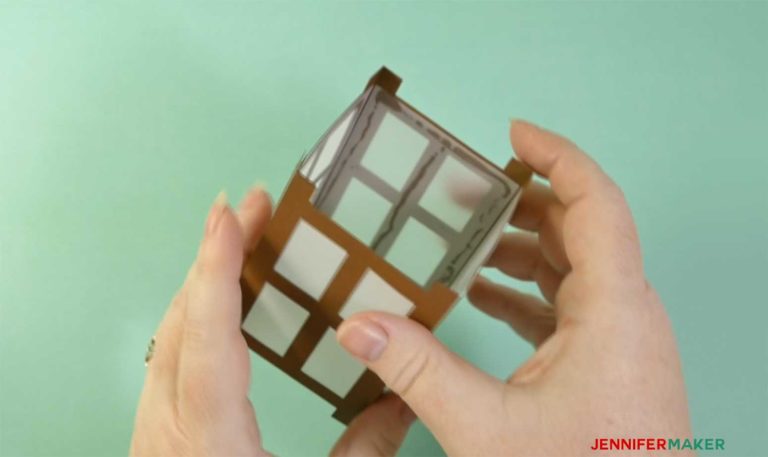 Decorate your paper lantern as you please. I covered mine with paper cherry blossom flowers!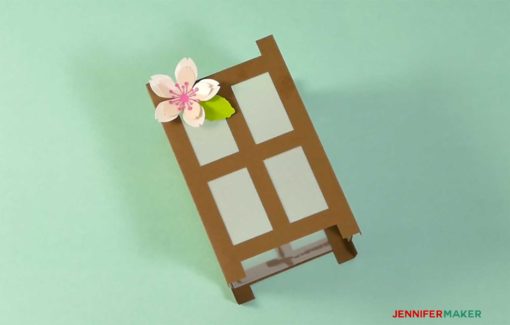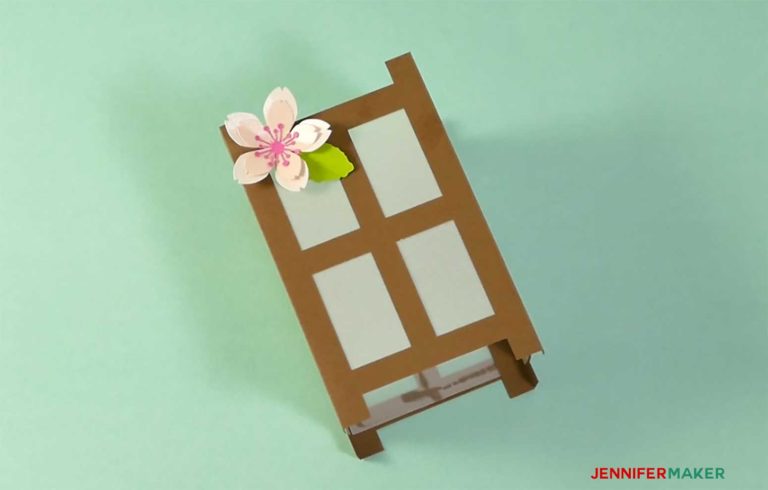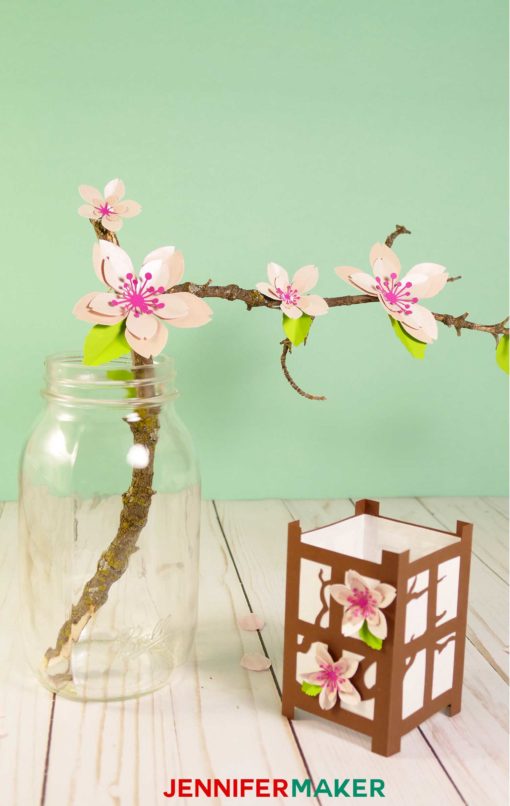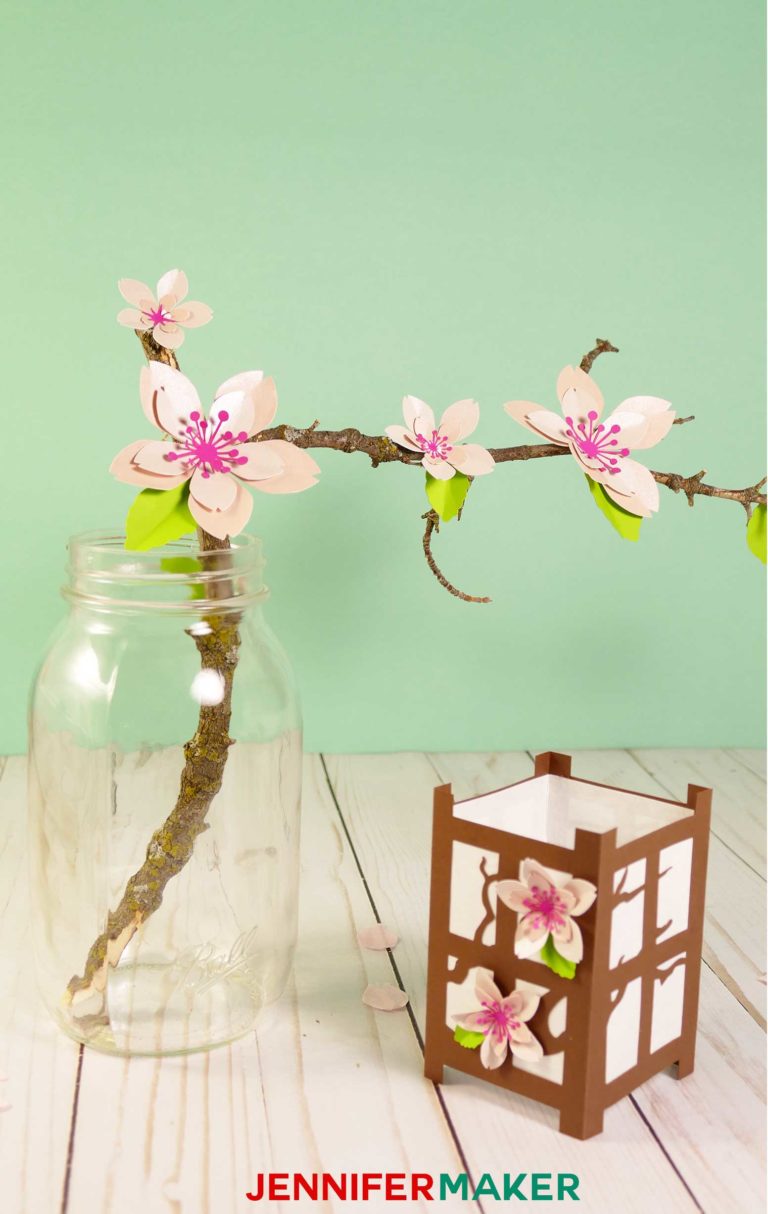 Here's what the lanterns look like when all light up with LED tealights: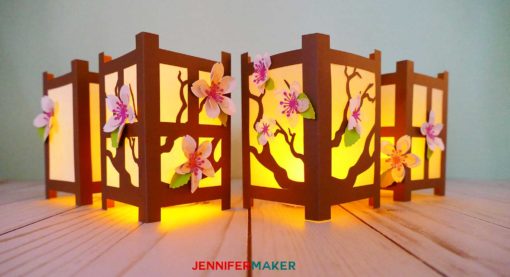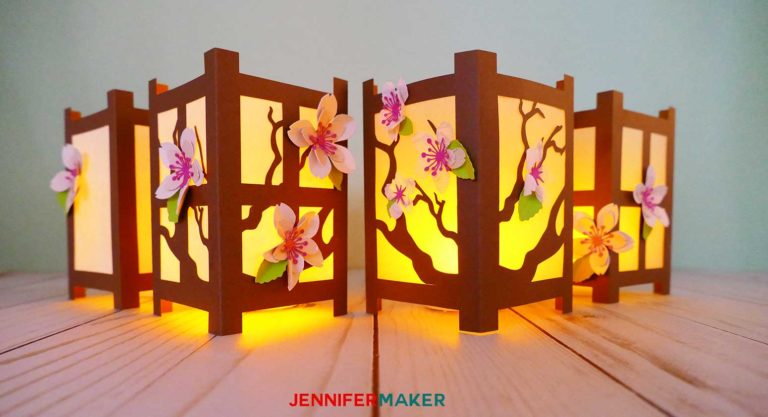 What a warm welcome to spring these pretty paper lanterns provide!
Get my free cut files for the Japanese Paper Lantern

If you make these Japanese paper lanterns, please do send me a photo at [email protected] or tag me on social media with #jennifermaker. If you do, I'll add your name to my Master Lantern Makers list!