Finding ways to store your scrapbook and craft paper is so helpful! Check out these craft paper storage ideas and organization solutions for your craft room.
When I got serious into papercrafting, the need to organize my paper became a dire necessity. I had stacks of paper and paper pads and I couldn't find anything when I needed it. So I got serious about sorting and organizing my paper, even going so far as to create my own 12×12 paper storage tower. Since then, I've learned and tried many more paper storage ideas, some of which I just love! You'd be surprised at how many craft paper storage ideas are out there!
Let's take a look at these awesome ways you can store and organize your 12×12 scrapbook and craft paper. This post contains some affiliate links for your convenience (which means if you make a purchase after clicking a link I will earn a small commission but it won't cost you a penny more)! Read my full disclosure policy.
Craft Paper Storage Ideas
Paper Tower
My first and all-time favorite way to store craft paper is my Paper Tower of Power. I build this from an IKEA storage unit (Kallax) and added simple shelves. I love it because it holds a LOT of paper and I can see it all. Also, the paper tower is on wheels so I can and do move it around the room when I need to. I put both 12″ x 12″ paper and 8.5″ x 11″ paper in the tower. Get the complete step-by-step tutorial to build the Paper Storage Tower here.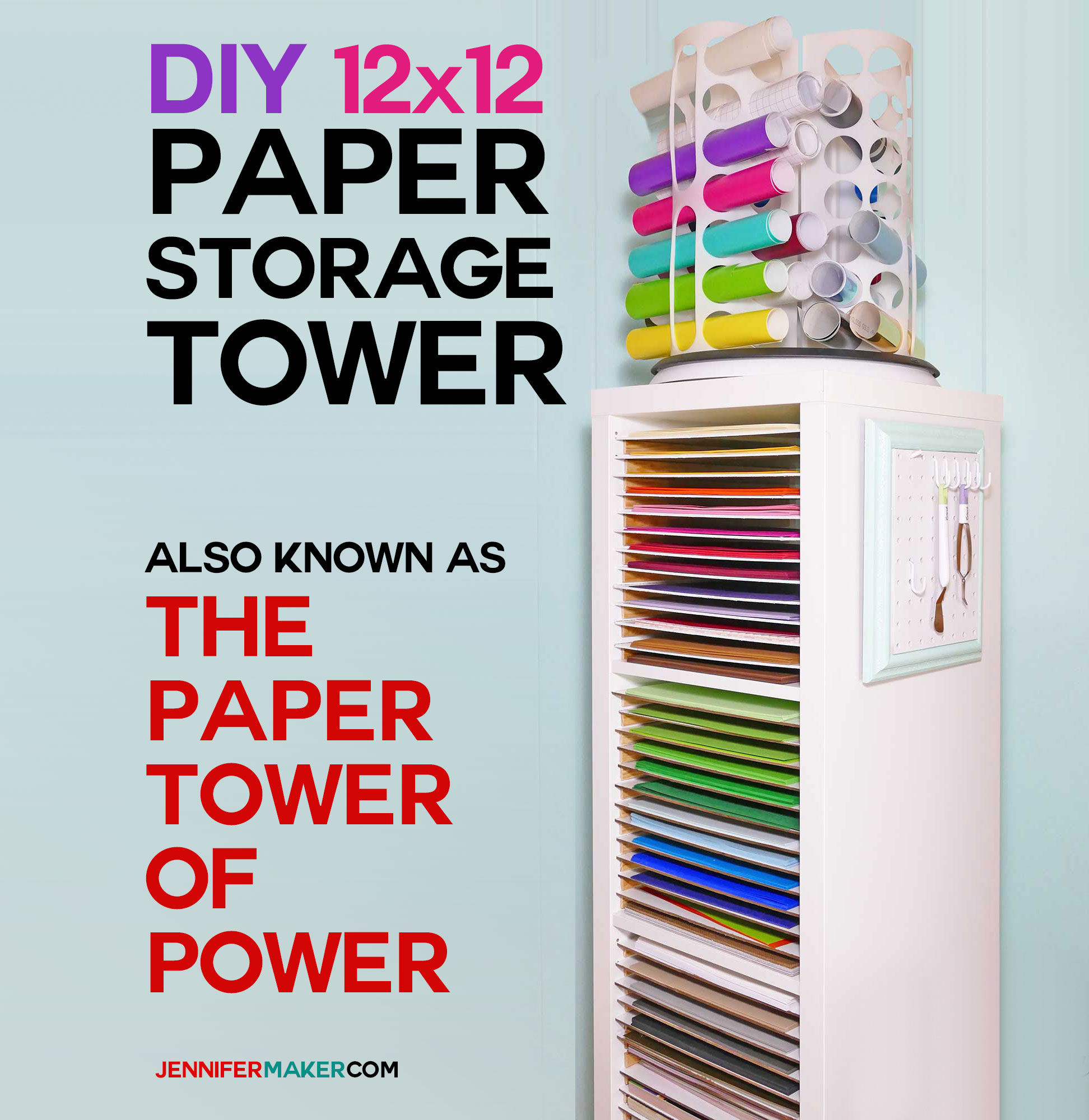 Old Shutter Paper Storage
Here's a fun and unusual way to store your craft paper — in an old shutter! I got these old shutters at my local re-use store and added a fabric backing to create pockets for the paper. 12″ x 12″ paper fits in there perfectly! PLUS, it looks amazing! The only thing you really have to watch out for is how much paper you can fit in each compartment — if your shutters are too close together, or pitched at too much of an angle, you'll fit less paper in each one. My shutter fits about 10-15 sheets in each compartment. Get the complete tutorial & video on how to turn an old shutter into paper storage.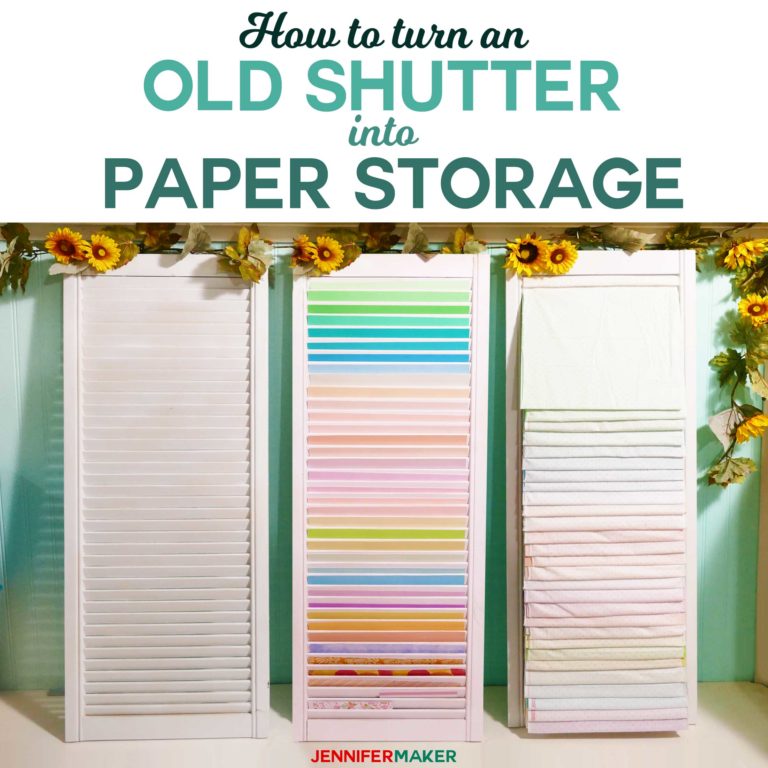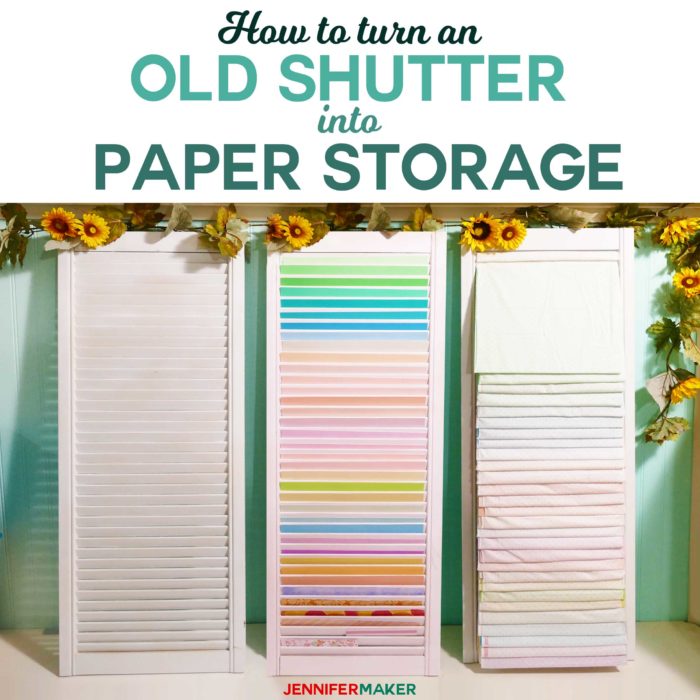 Paper Hanging System
If you have a lot of paper that you want to be able to easily see and access, a hanging system is great! You can buy plastic hanging storage bags and keep both paper and projects in them. Another nice benefit to this type of storage system is how flat it stores the paper, so this is ideal for an area where you can't fit furniture, like an entry way or behind a door. Learn how to create the hanging paper storage system.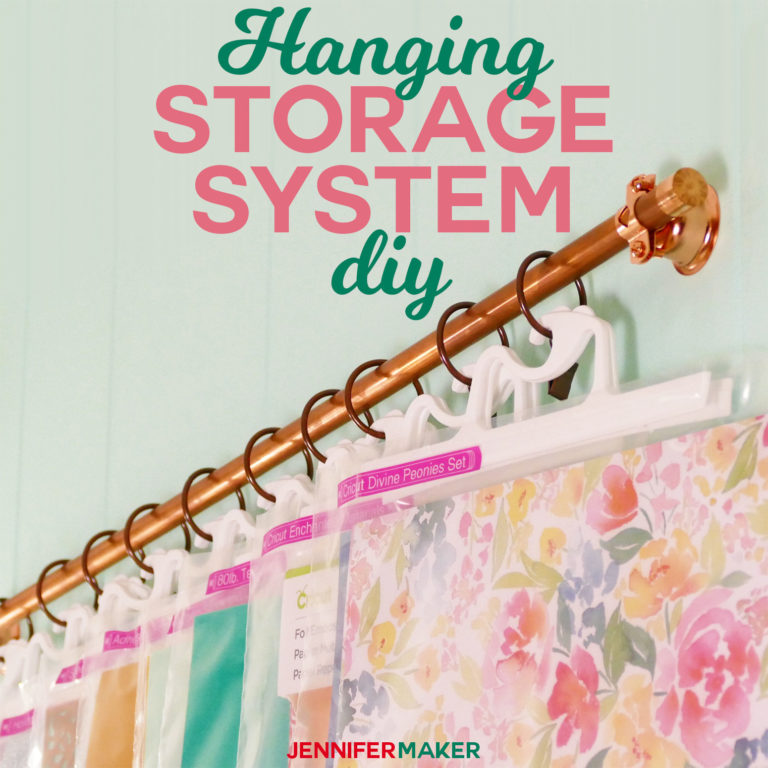 Plastic Cases
No, I do not mean giant plastic tubs. I mean smaller clamshell and transparent boxes that will stack. I think they are perfect for storing and protecting pads of 12″ x 12″ paper, which is what I use them for. I like the IRIS brand of scrapbook cases because they fit 12″ x 12″ scrapbook paper. Each case holds about four pads of scrapbook paper. I use my plastic cases loose, but you can also get a storage cart that holds the scrapbook cases.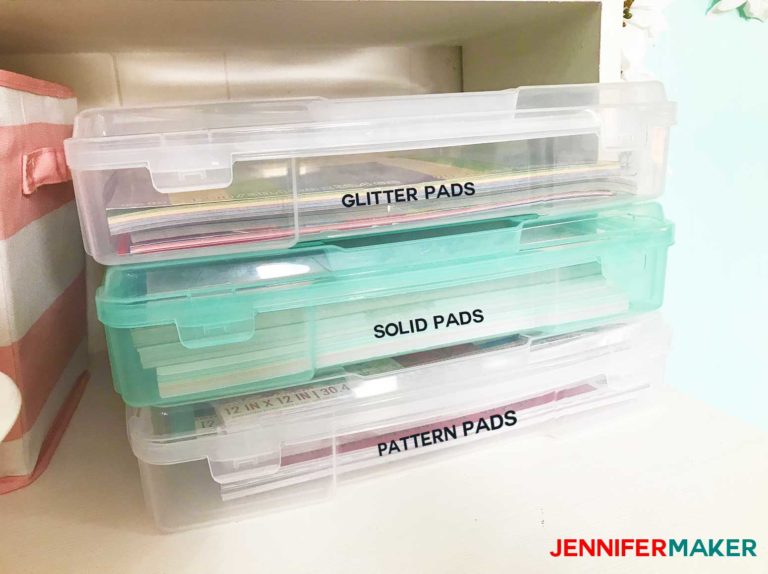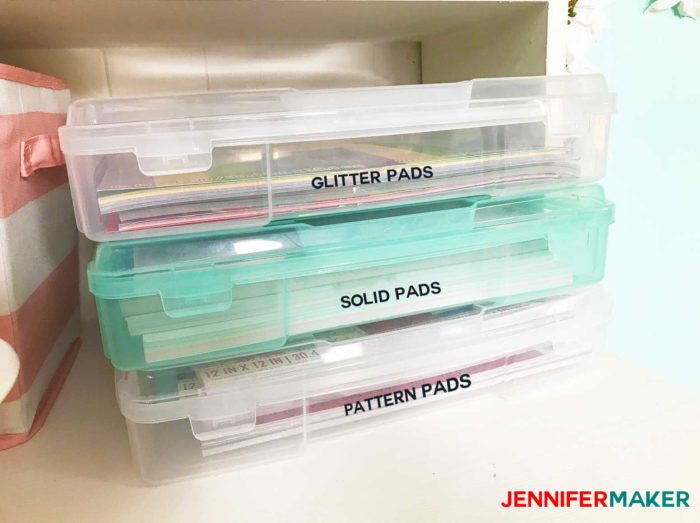 Paper Filing Case
If you have a lot of loose paper, consider using a filing case to keep your paper organized and protected. I just use a standard plastic file crate I found at an office supply store. It fits 8.5″ x 11″ paper completely, but 12″ x 12″ sticks up from the top a bit, as you can see in the photo below.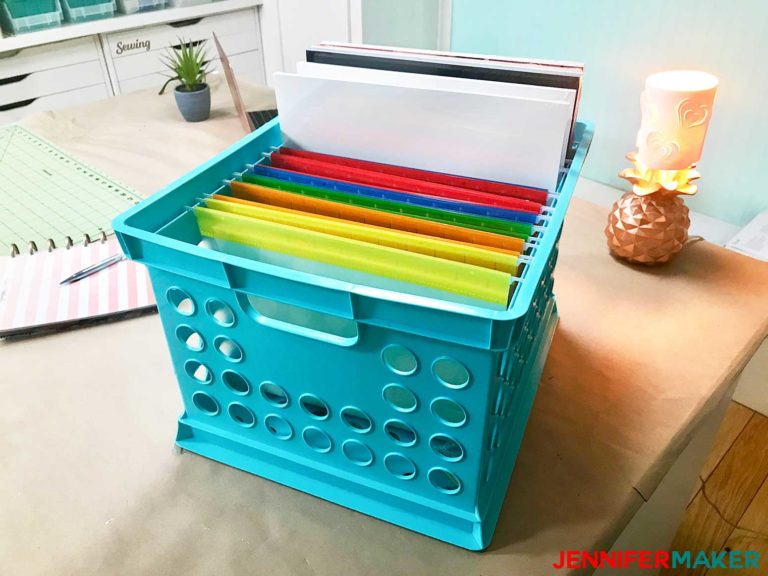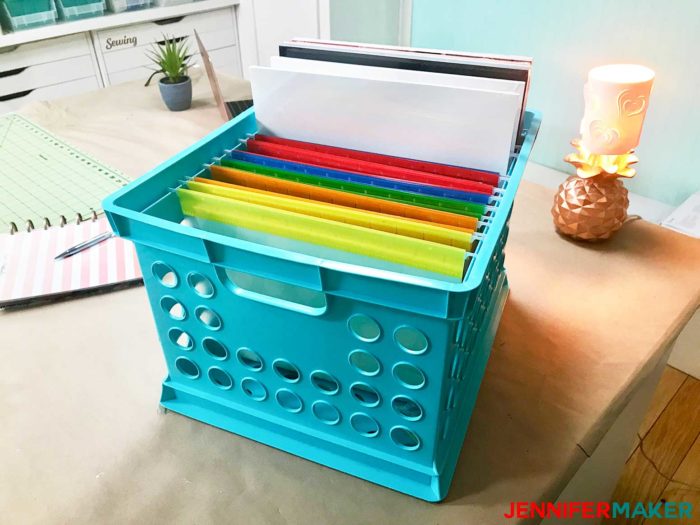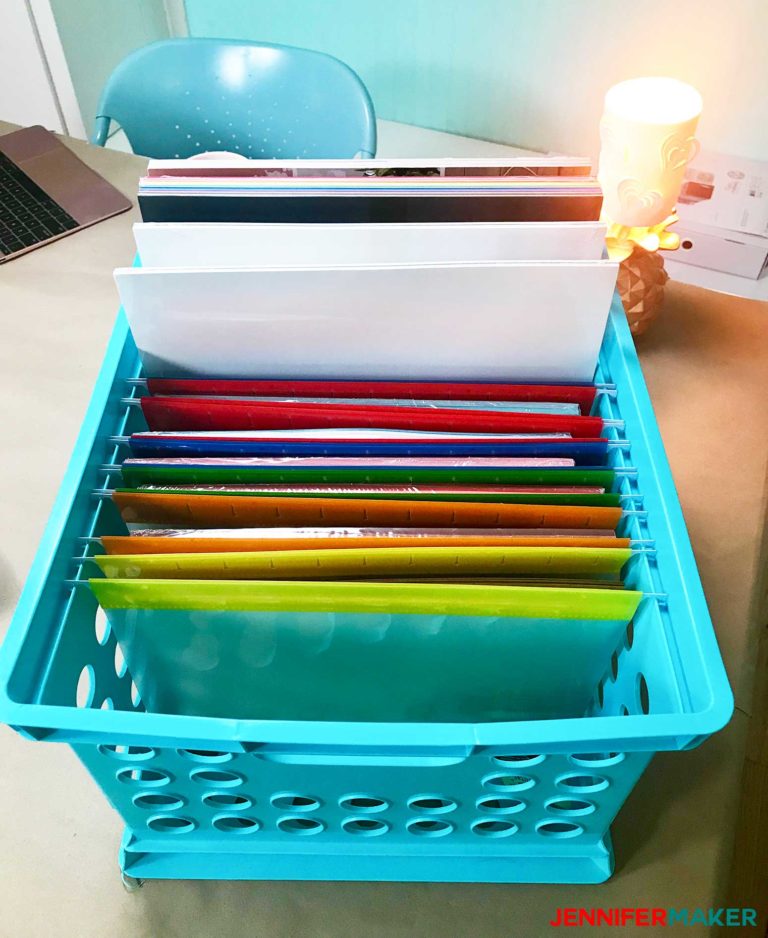 Sheet Keepers
Another great idea for loose paper is the Sheet Keeper by TheRollKeeper. These are transparent storage pockets that you can hang from a hook or closet rod, so they take up very little space. I have one and I love how I can see my paper in it! Note that the Sheet Keeper has changed since I got it — it isn't as long, it's white instead of black, and it has pockets on both the front and back (mine is front only).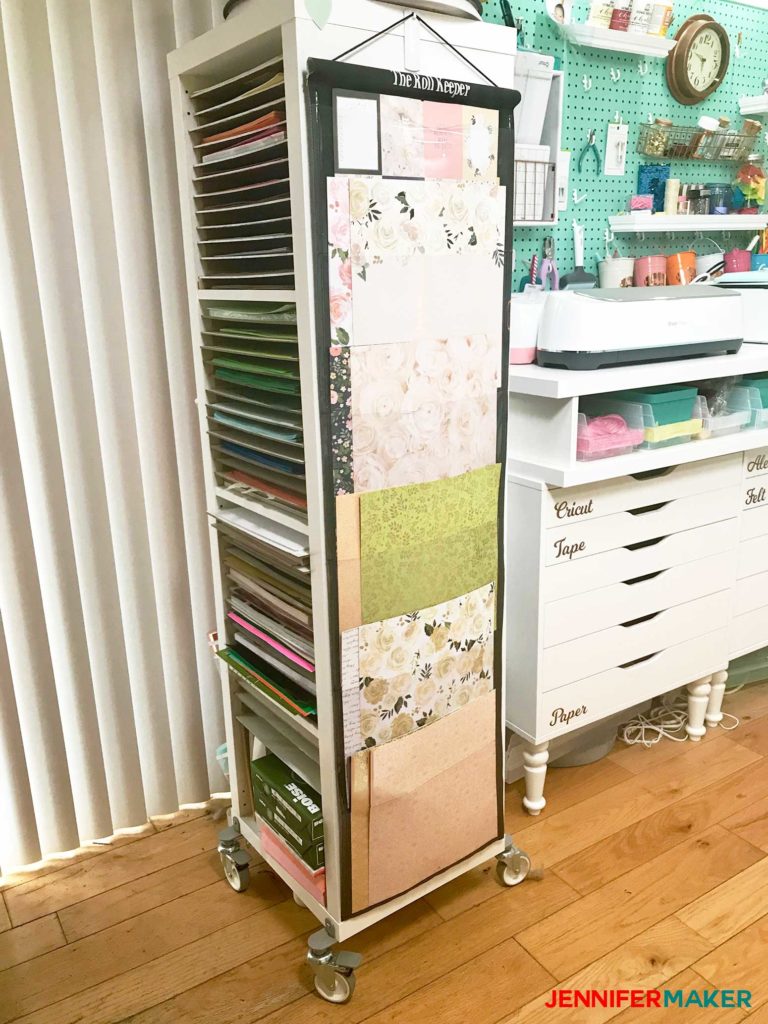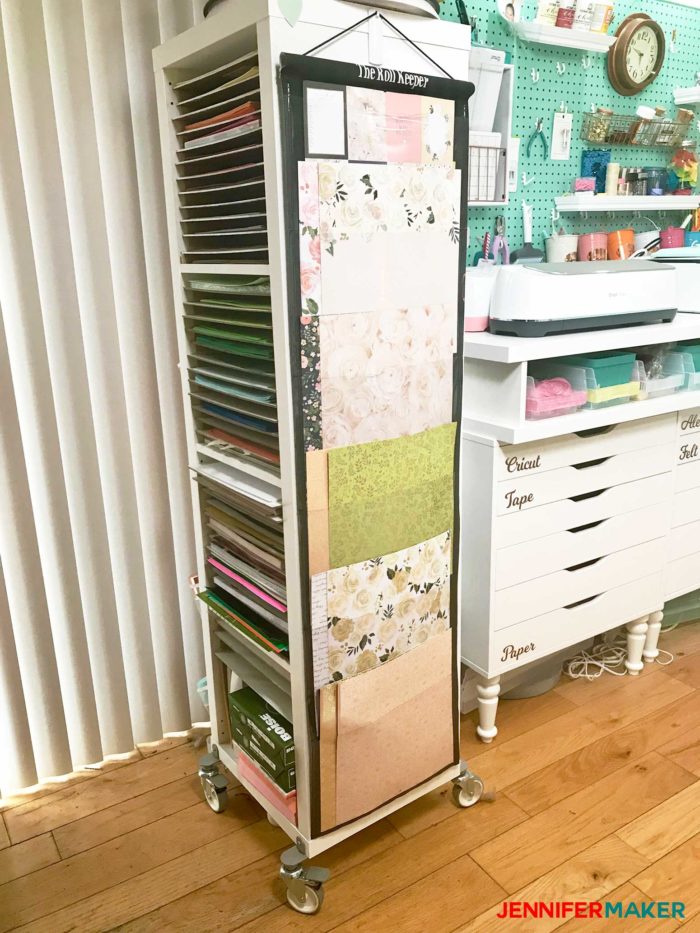 Paper Storage Wire Racks
Now if you don't mind your craft space looking like a craft store, you can just the same thing the stores use — wire racks! They are available for both 8.5″ x 11″ size paper as well as 12″ x 12″ paper.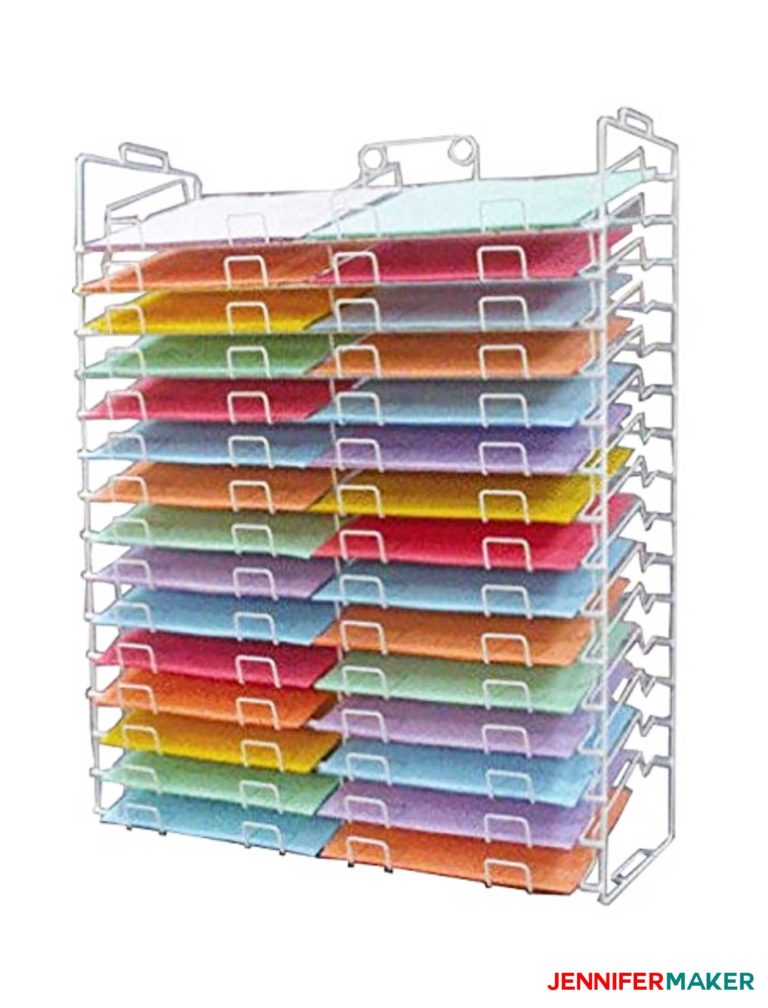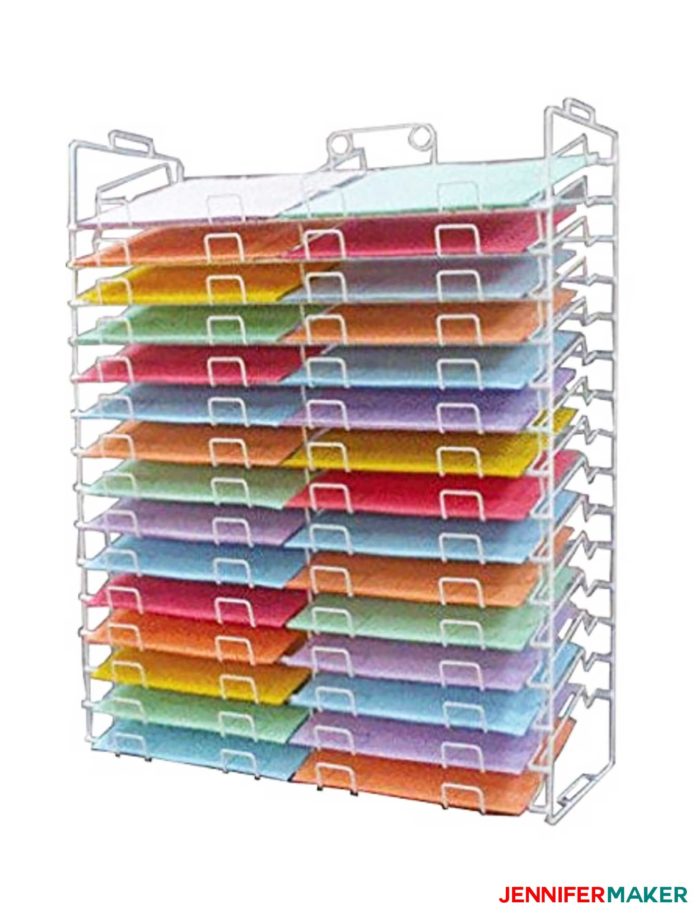 Here's a photo of the paper section at Michaels — see how these wire racks look pretty much the same? The biggest drawback to them is that they take a lot of space and don't protect your paper from dust and sunlight as well as some of the other options.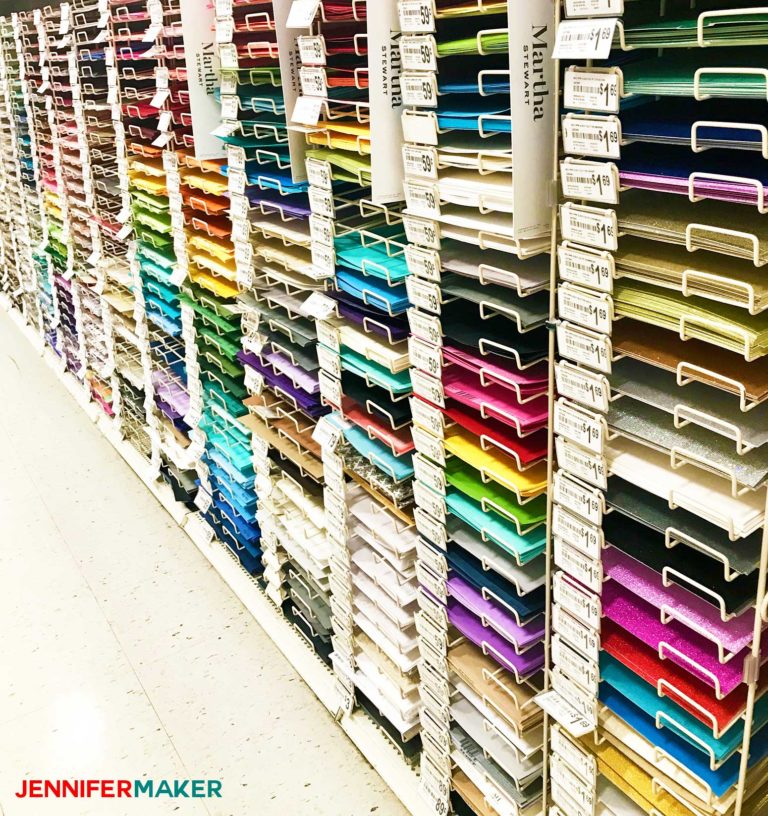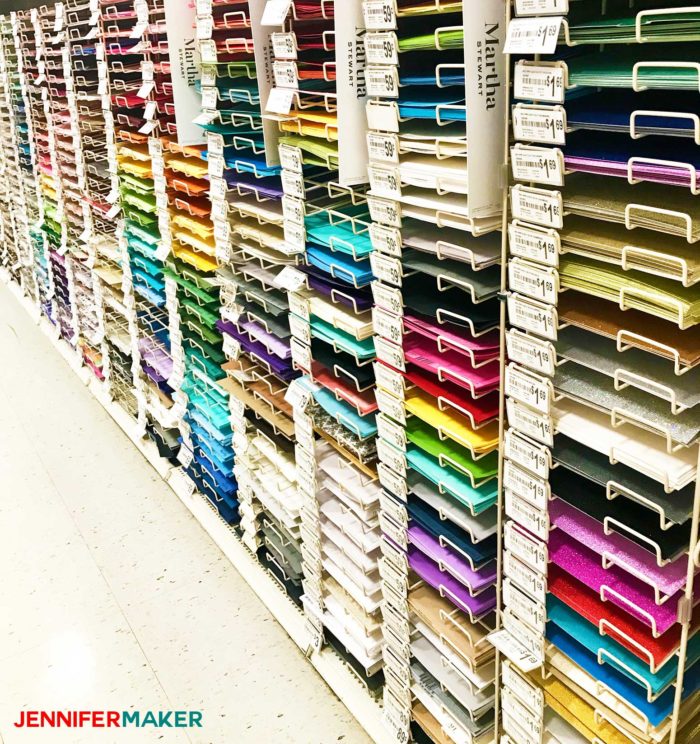 I love these craft and scrapbook paper storage ideas!
If you have your own way to store paper or a unique organization solution, please share a photo of your setup! You can send it to [email protected] or tag me on social media with #jennifermaker.
Love,