Learn to make wish bracelets with this tutorial. These easy bracelets and cards are the perfect gift for family and friends!
Have you ever heard of a wish bracelet? These super popular bracelets are typically made from hemp string and charms and come on a cute card with a sweet poem or sentiment for the recipient. The idea is that you make a wish when you put the bracelet on. Over time, the wish bracelet eventually breaks down and the charm or beads fall off. Once the charm or beads are gone, your wish will come true!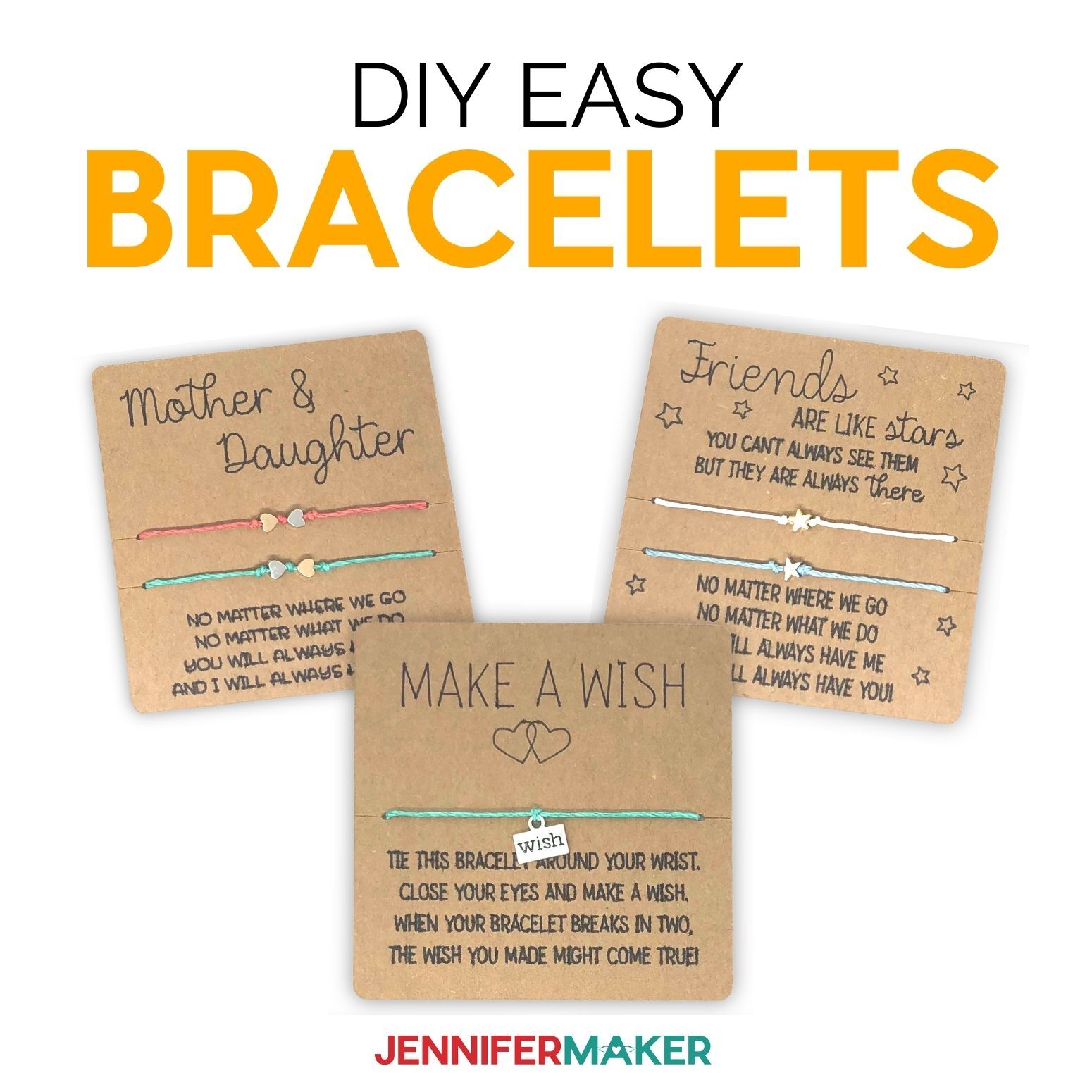 This fun bracelet project is definitely a must-try. Not only are they so easy to make, but it's also a gift that everyone loves to receive. The best part is that you only need a few materials and they can be done in about 30 minutes or less!
These wish bracelets are so much fun to make and I just love the meaning behind them. Make some for your friends and family or even better, make bracelets together! I've provided you with a few special designs to choose from so you can create the perfect custom bracelet for someone, or yourself!
Aren't they just adorable?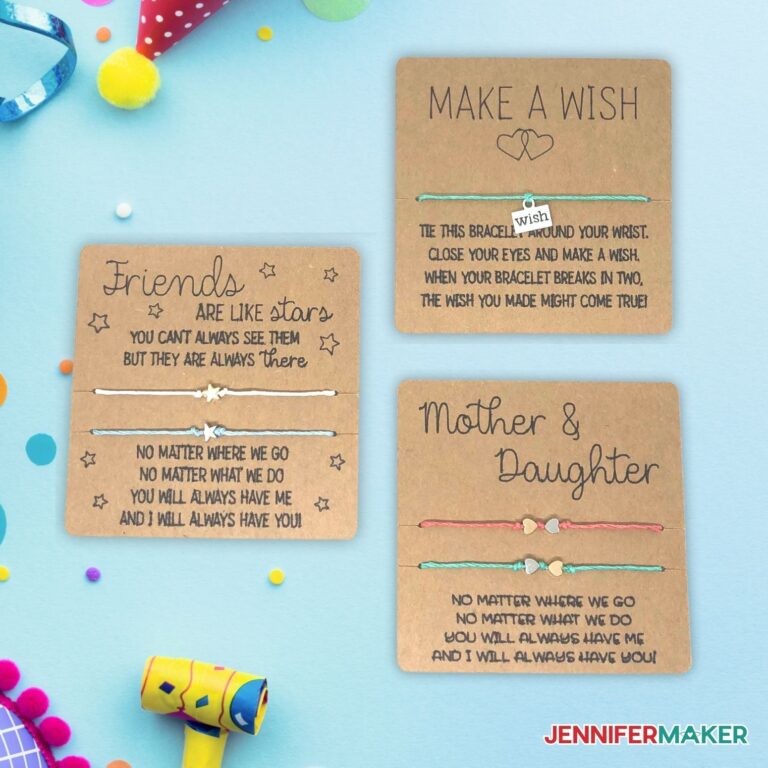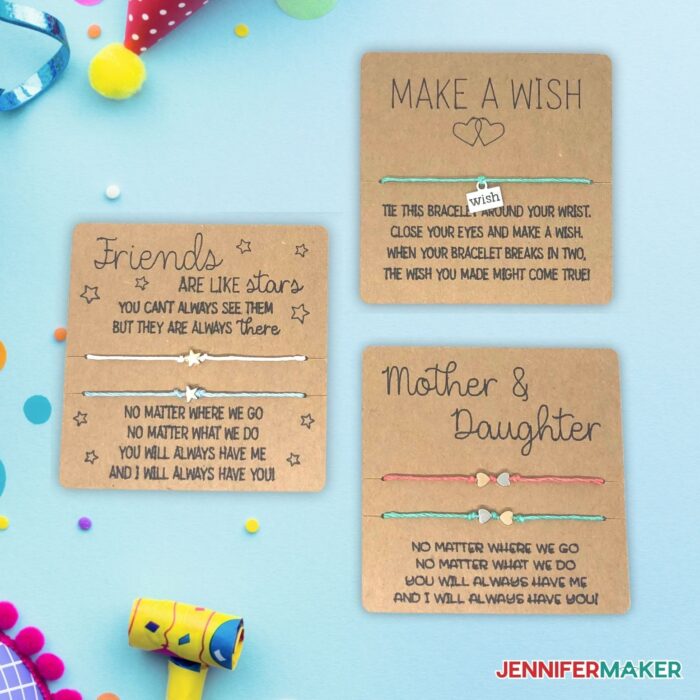 Making these bracelets is pretty easy and they only take a few materials to make!
We'll use cardstock to make the backing to hold the bracelet. You can really use any weight or color of card stock, but heavier is better. We'll also need twine and some beads and charms. And finally we'll need a Cricut fine-point pen, our Cricut Cutting machine, a mat, weeding tool and scissors. Yes, that really is all you will need to make these amazing bracelets!
Here's a supply list of what you need to make wish bracelets! This post contains some affiliate links for your convenience (which means if you make a purchase after clicking a link I will earn a small commission but it won't cost you a penny more)! Read my full disclosure policy.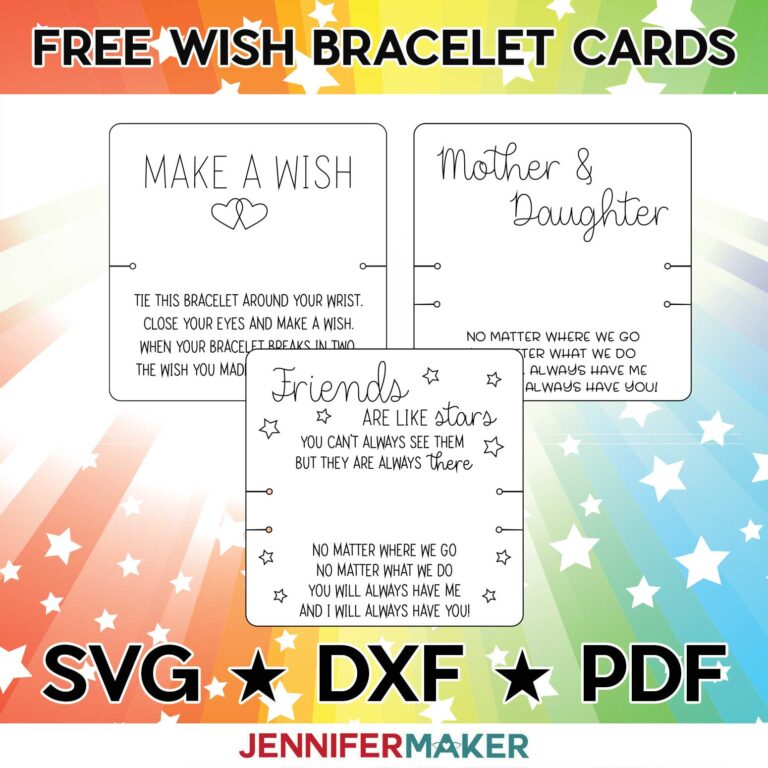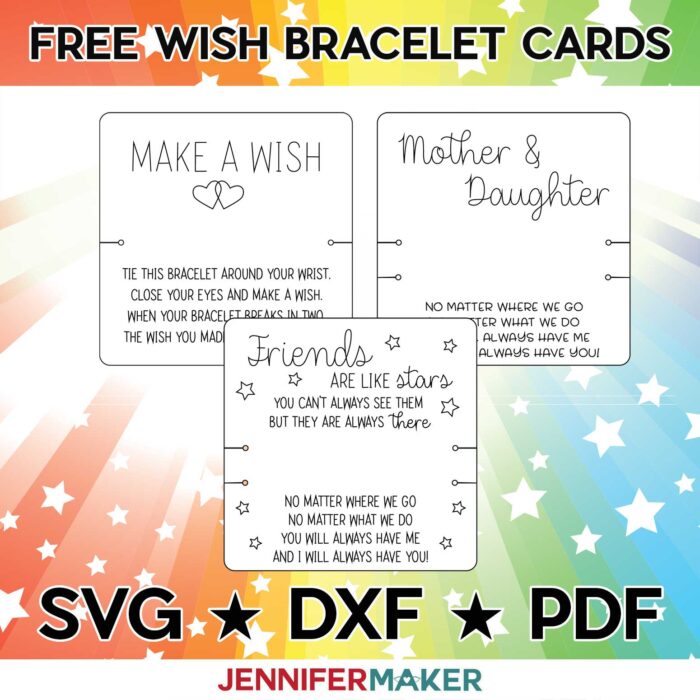 How to Make Your Own DIY Wish Bracelets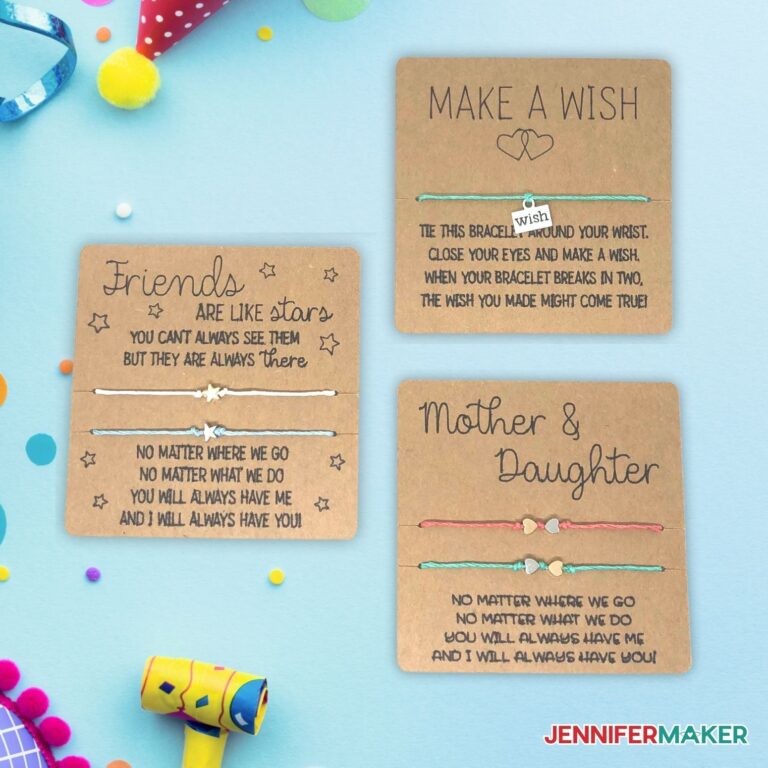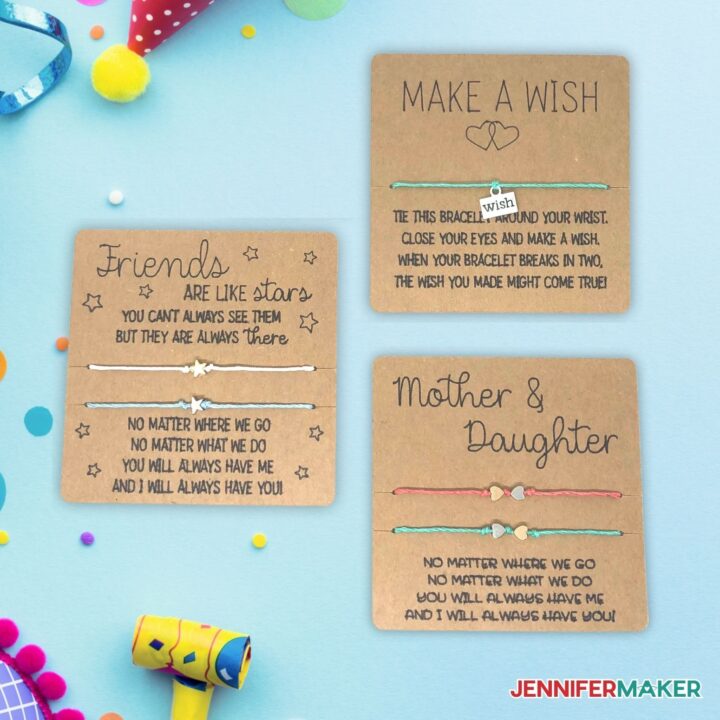 Wish Bracelets
Learn to make wish bracelets with this tutorial. They are the perfect gift for family and friends!
The detailed step-by-step assembly video on how to create personalized round wood door hangers is part of Maker Academy Weekend 2021. Get a pass to watch all 20+ workshops, each with a printable handbook, transcript, audio files, design files, and support with a VIP pass below:


Answers to Your Questions About How to Make DIY Wish Bracelets
Q: Where is your tutorial for this project?
This is a special project we made for our free Maker Academy Weekend 2021 event! A complete and detailed step-by-step video premiered during the event November 4-7, 2021 — specifically, this tutorial video was available to watch for free for 24 hours beginning November 5 at 2:00 pm ET! Get the workshop video and a 15-page printable handbook that details how to make this beautiful project with a VIP Pass to Maker Academy Weekend 2021, which comes with other perks and bonuses, too!
Get the free designs for my DIY Wish Bracelets!
I love seeing what you make with my designs and how you use them! Please share a photo of your wish bracelets in our Facebook group or tag me on social media with #jennifermaker.
Love,