Ready to be amazed? Learn how to easily engrave on acrylic with your Cricut Maker, then light it up with LEDs!
Engraving acrylic with your Cricut Maker is one of those easy "wow!" projects that will impress you and everyone who sees it! When the engraving tip for the Cricut Maker first came out, I engraved acrylic— but until now I didn't have a step-by-step tutorial for those who wanted to try it! So I asked one of my CUT ABOVE SVG Design course graduates (who joined the JenniferMaker Design Fairy team) to design us some knockout patterns for engraving on acrylic. And she did not disappoint! These engraved acrylic lights are gorgeous, and you can make them, too! Your Cricut Maker does all the hard work, thanks to the awesome SVG cut file made for it.
Check out this gorgeous butterfly engraved acrylic design: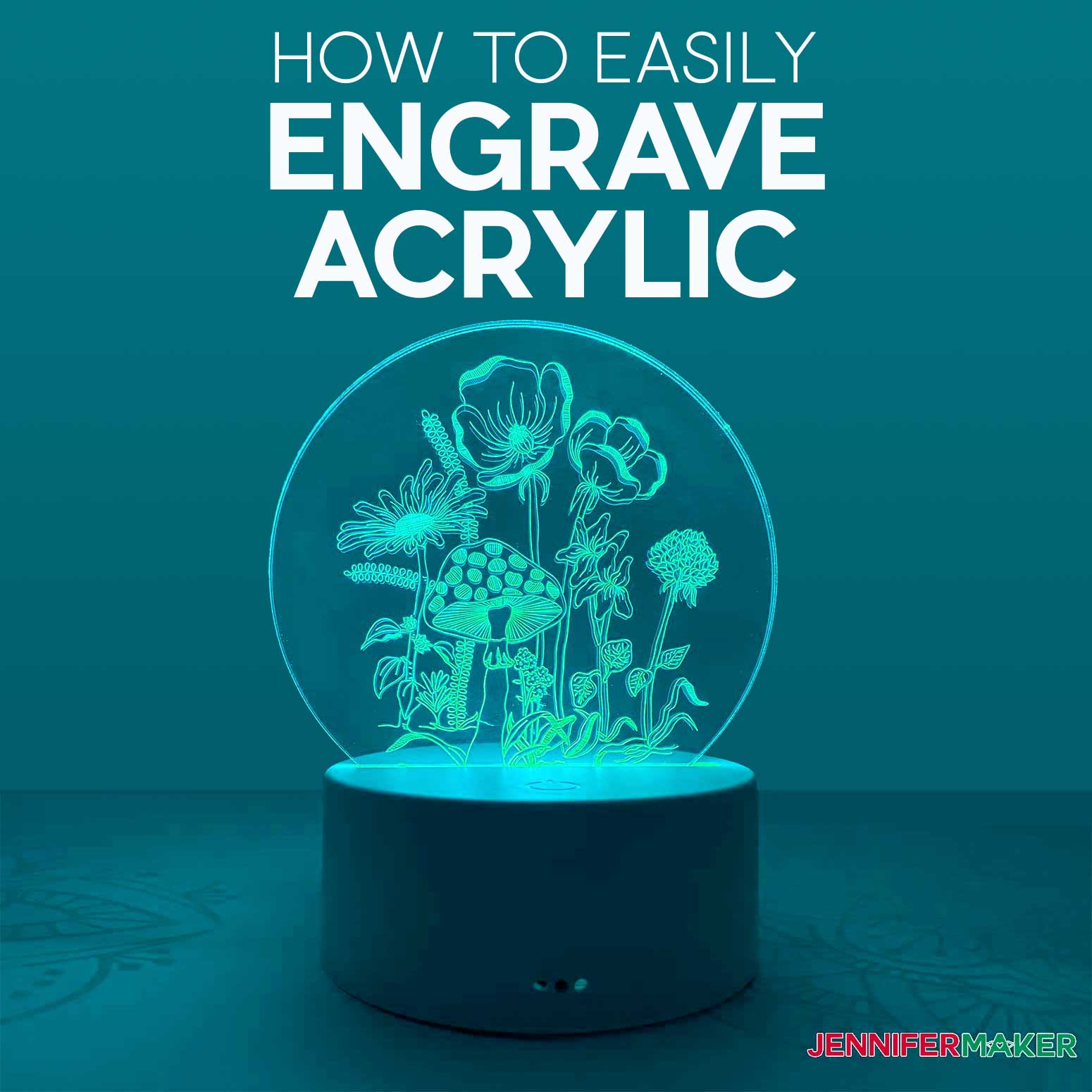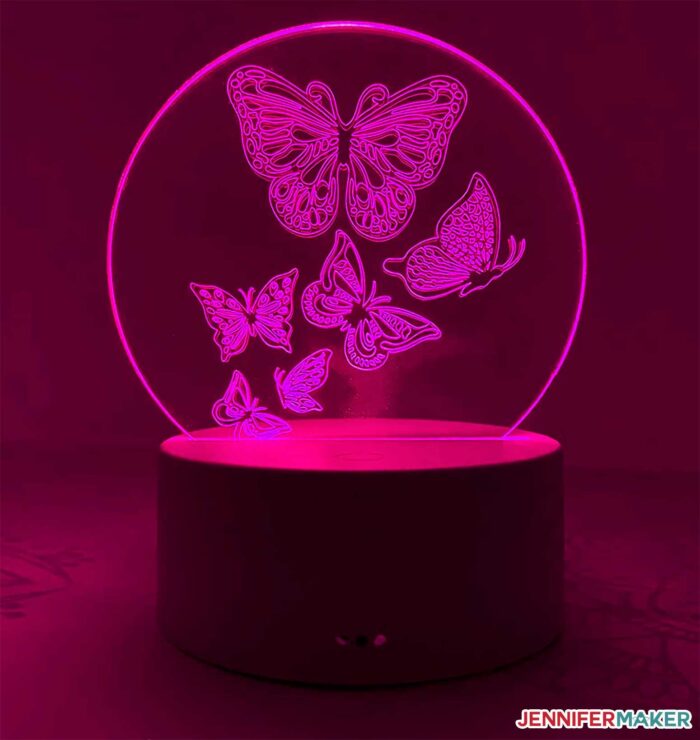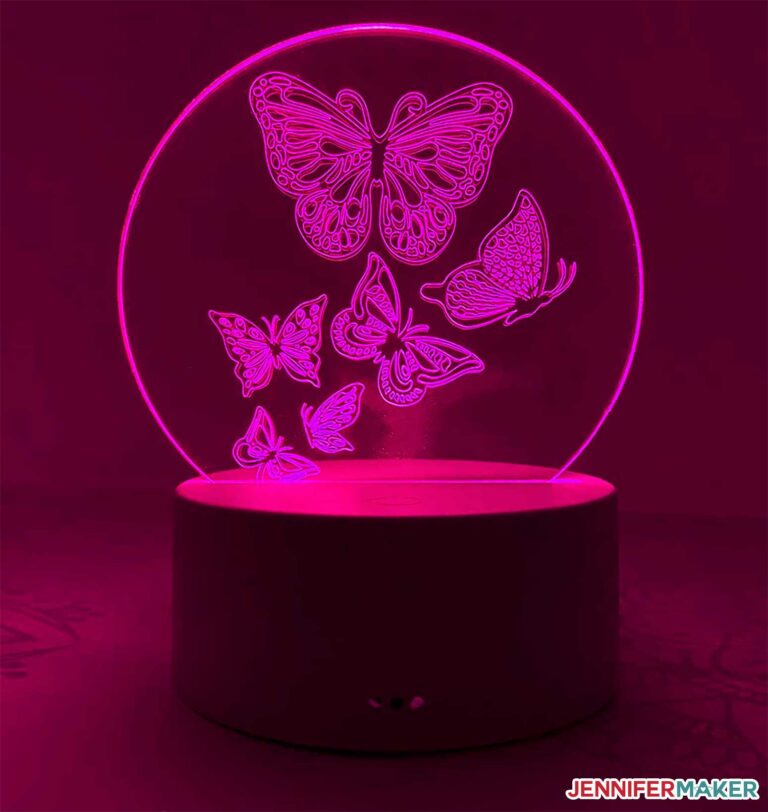 And here's another look at the engraved acrylic with flowers and a mushroom!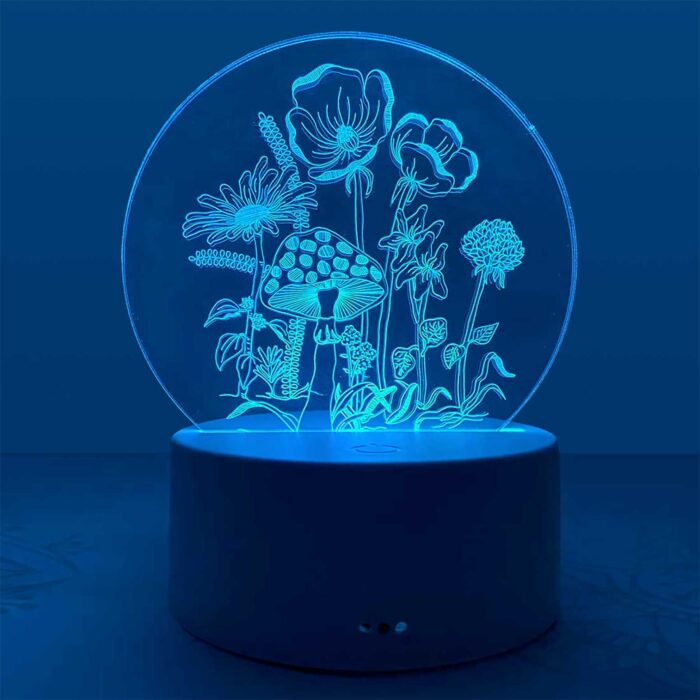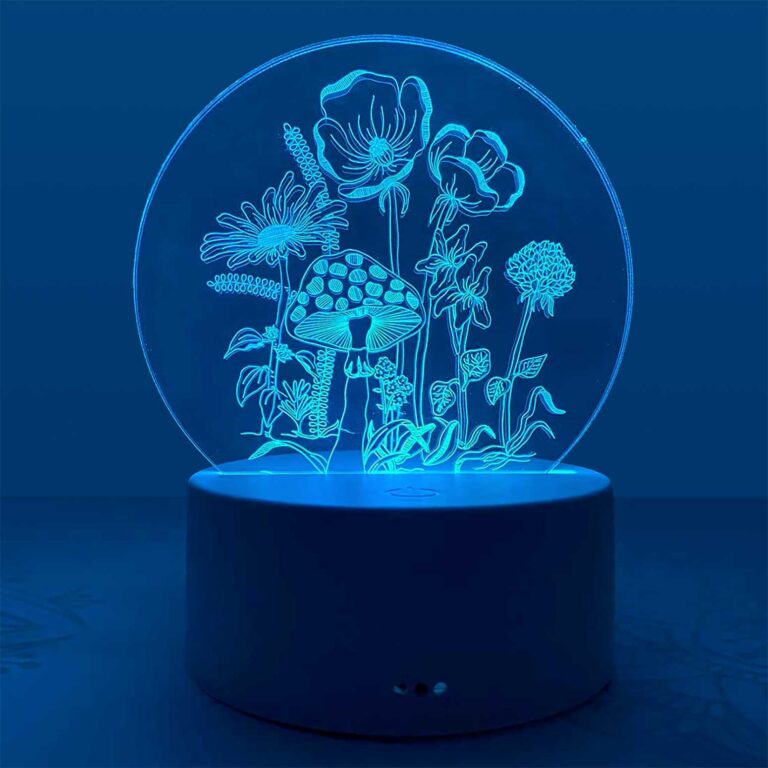 So let's engrave acrylic easily with our Cricut Makers! This post contains some affiliate links for your convenience (which means if you make a purchase after clicking a link I will earn a small commission but it won't cost you a penny more)! Read my full disclosure policy.
Materials for Engraving Acrylic with your Cricut Maker
Get the full shopping list on Amazon here!
How to Make an Engraved Acrylic Light with a Cricut Maker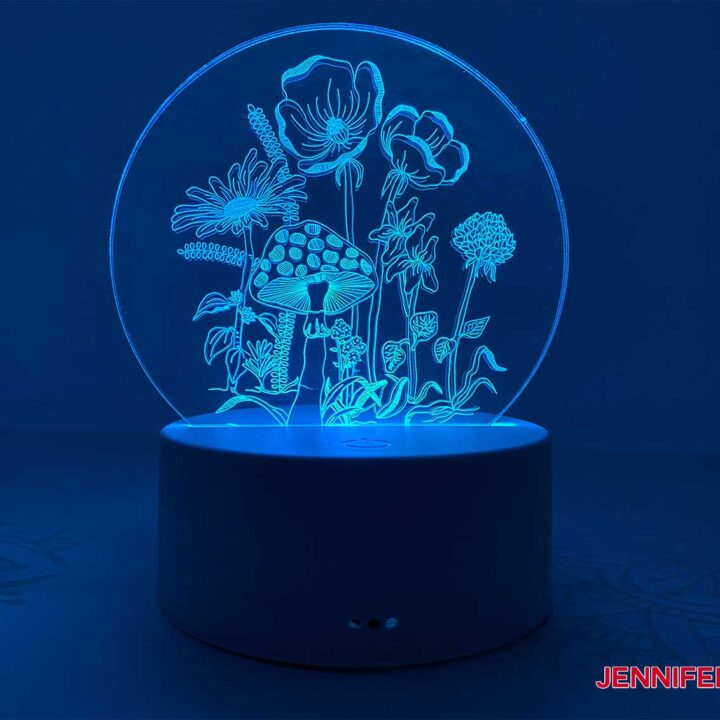 Engraved Acrylic Light
Here's how to make an engraved acrylic light. This project is much easier than it looks.
Always Tape Down the Acrylic
You may be tempted to not tape down your acrylic because you have a new StrongGrip mat that seems like it would be sticky enough, but always tape it down. If it moves for any reason, it can get caught under your rollers. Just tape it down and avoid this possibility.
Safety First
Don't leave the room while the Cricut Maker is engraving. If something happened where the acrylic got caught and you didn't recognize it, who knows what might happen. So staying close during the cut is just smart.
Test Your Design First
If you want to create your own design to engrave on acrylic, use a piece of aluminum flashing sheet to test the size of your design first. You can trace the size of your acrylic onto the sheet, then experiment with the placement of the design based on where the rollers were. This will help you determine how high and wide you can make your design.
Make Sure to Move the Star Wheels!
If you forget to move them, the Cricut will have less room to work with because the rollers take up another ¼" or so. That matters and it can mess up your design. So be sure to move them when you go to engrave a cookie spatula!
Check Your Thickness
The Cricut Maker needs the acrylic to to be 2 mm — that's 1/16th of an inch — or less to engrave without scratching the surface. While some individual Makers can tolerate acrylic that is tad thicker, like 3 mm, not all can. Keep this in mind when viewing other people's projects and what they tell you they used. Also be aware that while we link to an acrylic disc that is 2 mm in this tutorial, the actual acrylic disc CAN change without our knowledge — it's the supplier who controls that, not us. So always double-check that what you're ordering is the correct size and thickness. We cannot guarantee the links we provide for your convenience in this tutorial, so please be cautious.
Get the free engraving SVG cut files and patterns
If you engrave acrylic and make a pretty light, please show us! Please share your photo in our Facebook group or tag me on social media with #jennifermaker
Love,