Find inspiration in these beautiful projects by beautiful Black crafters!
I love my community so very much! And I'm always encouraging my community members to share their projects and photos in one of my active Facebook groups. I encourage ALL members to share their blog posts, tutorial videos, and photos, but one group in particular deserves a special call-out — my beautiful Black members' creations are to be celebrated and SEEN. To promote the Black voices in our community more actively, I am sharing blogs, channels, projects, and photos my Black members and readers have sent me. I encourage you to visit these crafters' and creators' blogs, sites, channels, and stores!
If you'd like to join me in boosting and uplifting these amazingly talented crafters and content creators, I encourage you to do the following:
Follow them on social media
Engage with their social content
Comment on projects on their sites and channels – ask questions about things you're unclear on!
Buy their files, patterns, and products!
Try making them and link back to the author's site, post, channel, or store
Take real action: hire them to teach, recommend them to your friends, boost them up!
Craft Blogs:
Tabitha Sewer – This is a sewer and pattern designer with super cute tutorials! You've got to see her custom vinyl fabric tutorial in which she cut out cute vinyl strawberries and put them on vinyl! I love this idea!! Imagine the possibilities. You can visit her blog here, watch her on YouTube here, and follow her on Instagram here. She's also got a whole line of adorable buttons for sale in her shop… I need those iridescent hearts!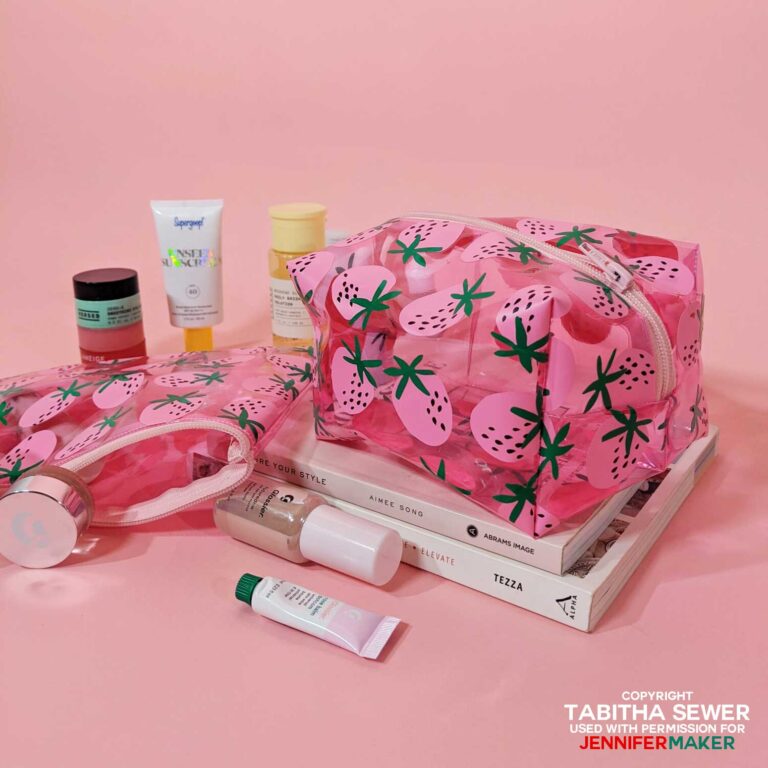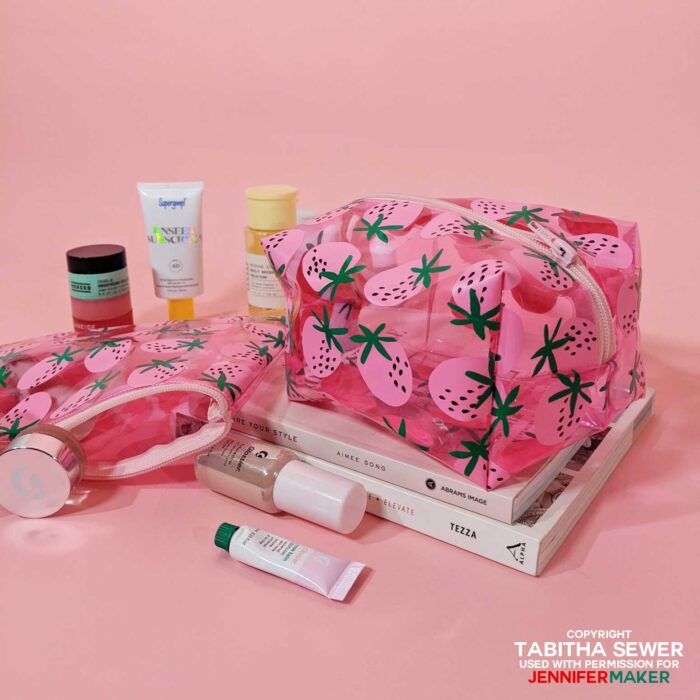 Grillo Designs – This is a DIY blog by interior decorator and author Medina Grillo that showcases how-to tutorials, decorating ideas, crafty hacks, and creative ideas for the home. I particularly love her cheerful burlap daisy wreath tutorial — this would be great on a front door this summer! You can get her full tutorial, including a video, over on her blog here. Medina is also the author of the recently-released book, "Home Sweet Rented Home," a guide to transforming your home without losing your deposit.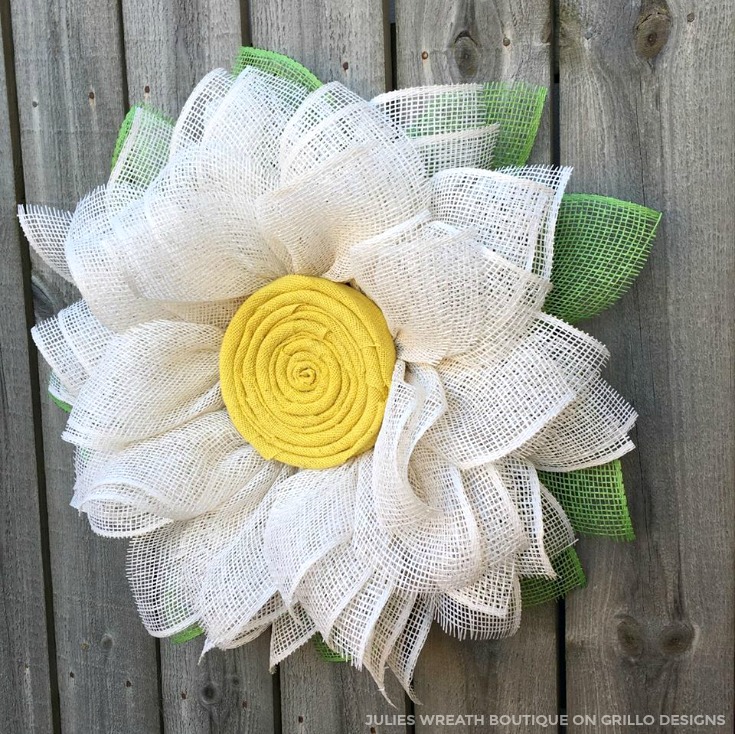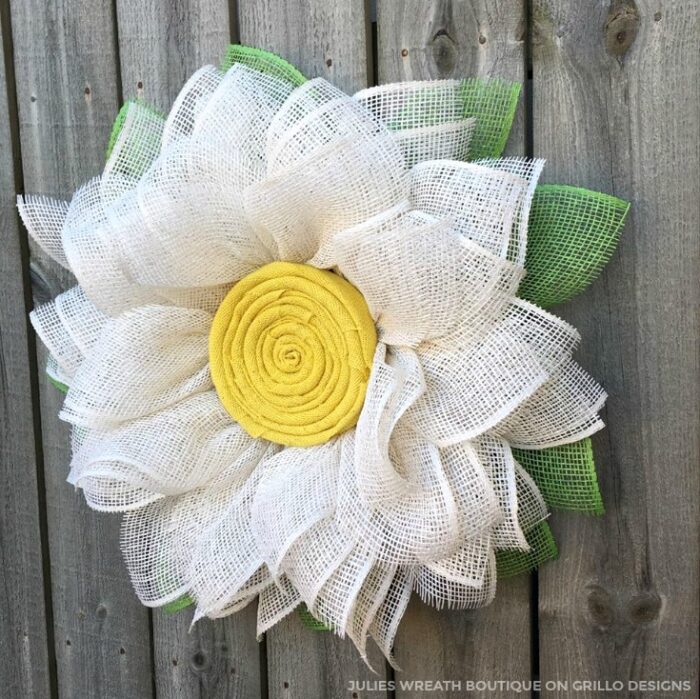 Damask Love – This woman is a crafting rock star! Not only does she have a ton of colorful and fun crafts, she was also on the show, "Making It!" and is now hosting a craft show on Disney Family! Her name is Amber Kemp-Gerstel and her site is just bursting with color. And I'm in love with her adorably cute papercrafts! I just want to make them all … and so will you! Check out this tutorial on three ways to make a pop-up card! Follow Damask Love on Instagram here and check her out on Facebook here.
Chic & Unique Online – Meet Alexis of Chic & Unique! Alexis loves to personalize tiles because she can quickly embellish them with decoration, prayers or sayings. Profits from her business directly fund her local community and neighbors to national organizations such as Feeding America. It is her commitment to constantly seek opportunities to assist those in need. Please support Alexis in her journey by visiting her website: https://www.chicanduniqueonline.com/ or follow her on Instagram: https://www.instagram.com/chicnuniqueboutique/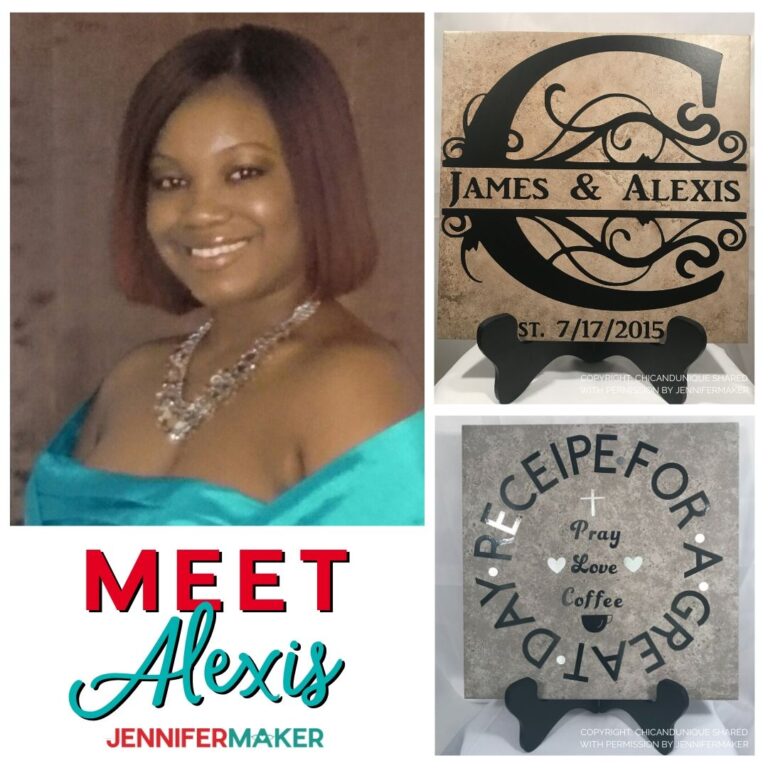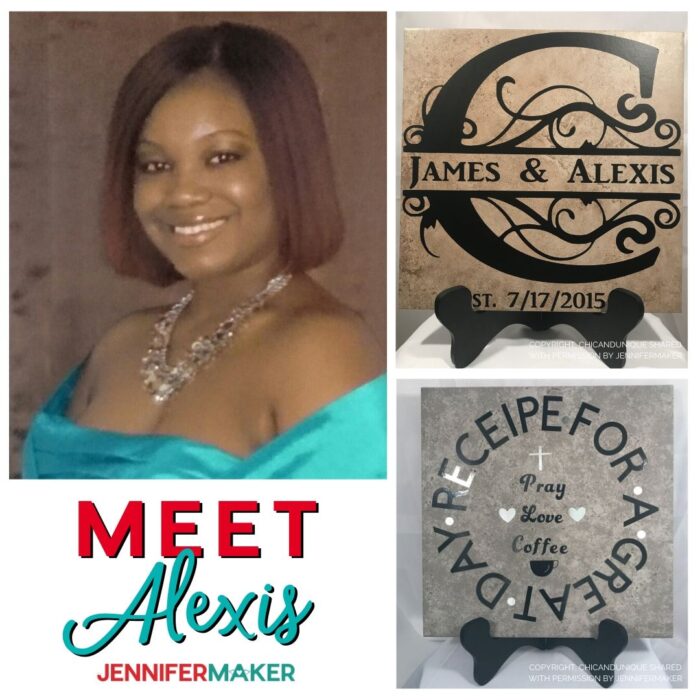 Resourceful Nikki – Meet Nikki, she is a DIY "Creative Guide Mother" for wives and mothers who want to achieve effortless, fabulous home design and party planning on a budget but don't know where to start. When Nikki is not chasing after her three children or helping her husband find his car keys, she is finding clever ways to create something. Take a look at Nikki's blog here: www.resourcefulnikki.com or follow her blog on Facebook at https://www.facebook.com/ResourcefulNikki/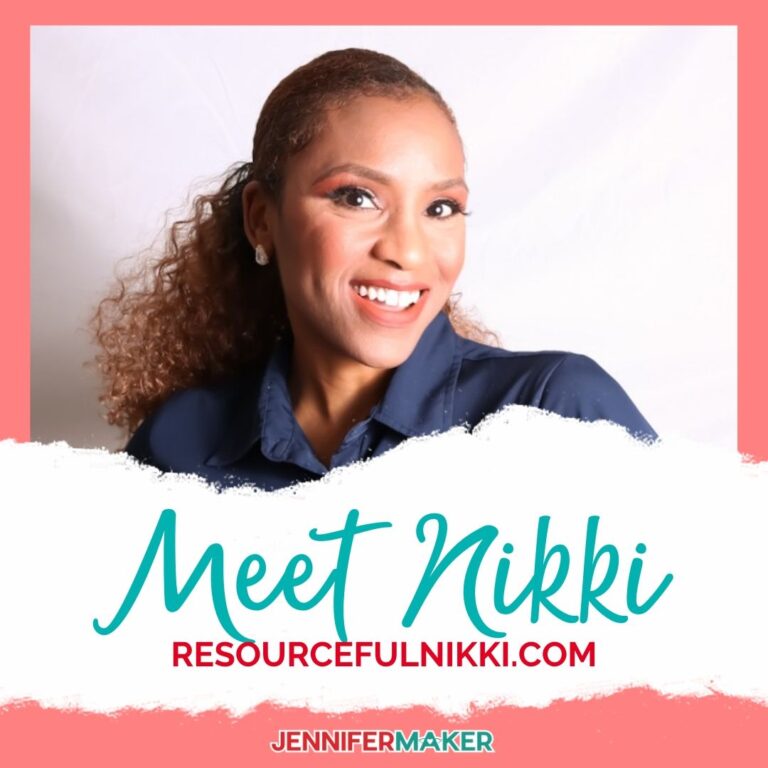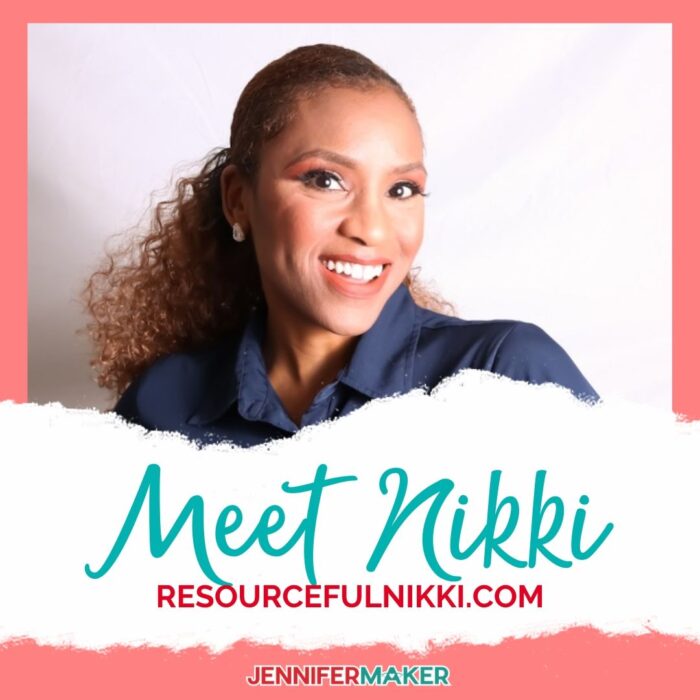 Fashion Tales – We want to introduce you to Madison, the @Ladyofashion and UK/US-based craft and lifestyle blogger. She shared this adorable Dino Dig, at home excavation party idea with us! You can check out her amazing blog at: www.fashiontalesblog.com or follow her on Instagram @Ladyofashion or on Facebook: https://facebook.com/thefashiontalesblog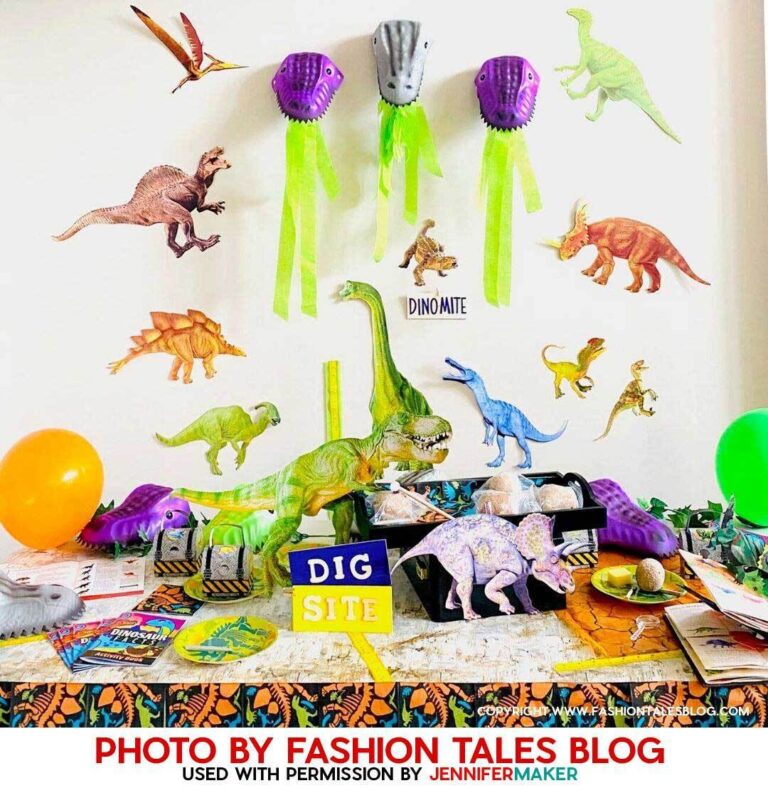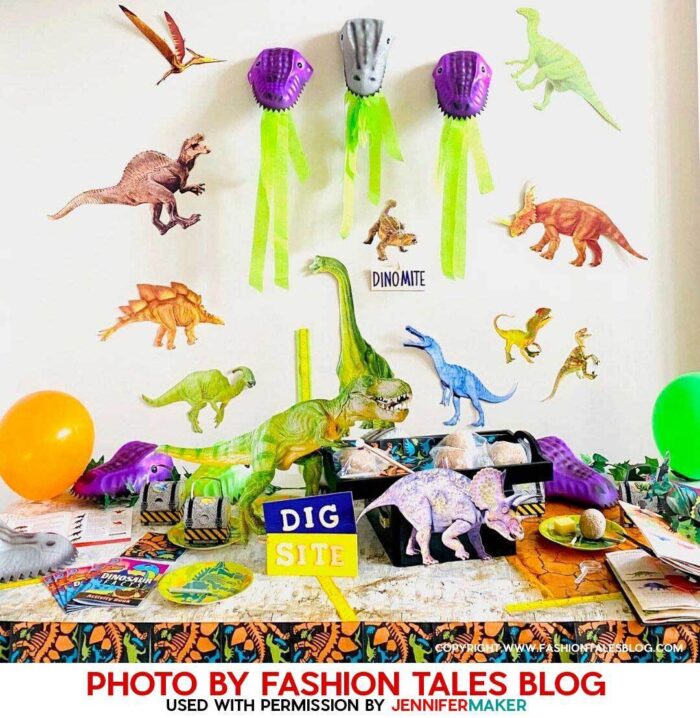 Craft Channels:
Cortney B – This Cricut crafter recently started a YouTube channel with some awesome tutorials! I particularly liked her tutorial on rolled paper flowers for a shadow box. Subscribe to her on YouTube here!
Crafty Instagrammers:
Kay – Kay is the creative artist behind 344 Frost. She is an artist who makes small batch artisan stained glass art and ceramics. She created 344 Frost in homage of her grandmother who did everything with style, class and love. Her grandmother loved to entertain and she loved people so Kay tries to do the same with every unique piece she creates. She recently got a Cricut Maker and she is working on a line of Cricut-made stencils and silkscreens that she can provide to other ceramicists. You can support Kay by following her on Instagram @344frost , on Facebook: facebook.com/344frost or by visiting her Etsy shop: 344frost.etsy.com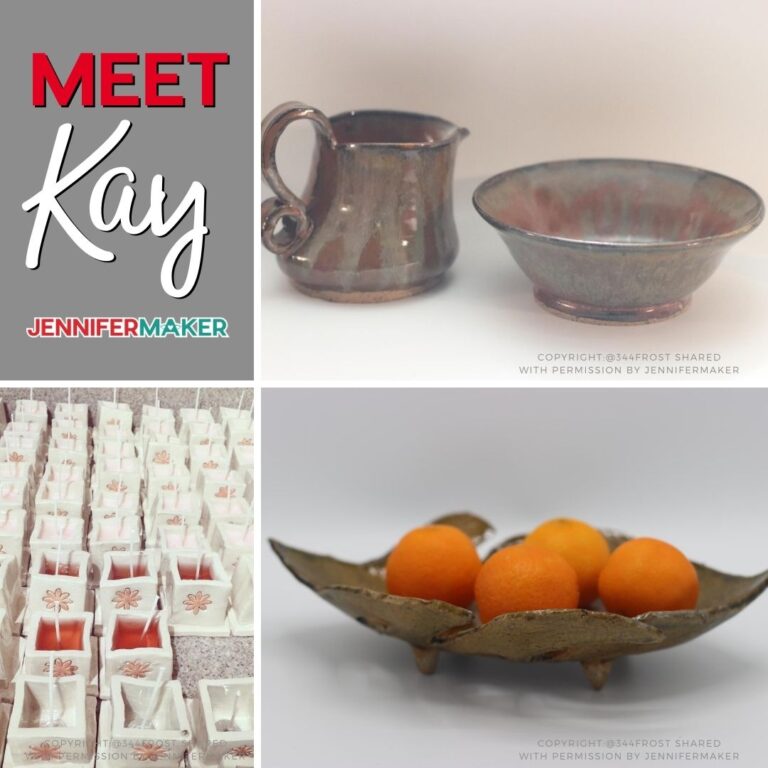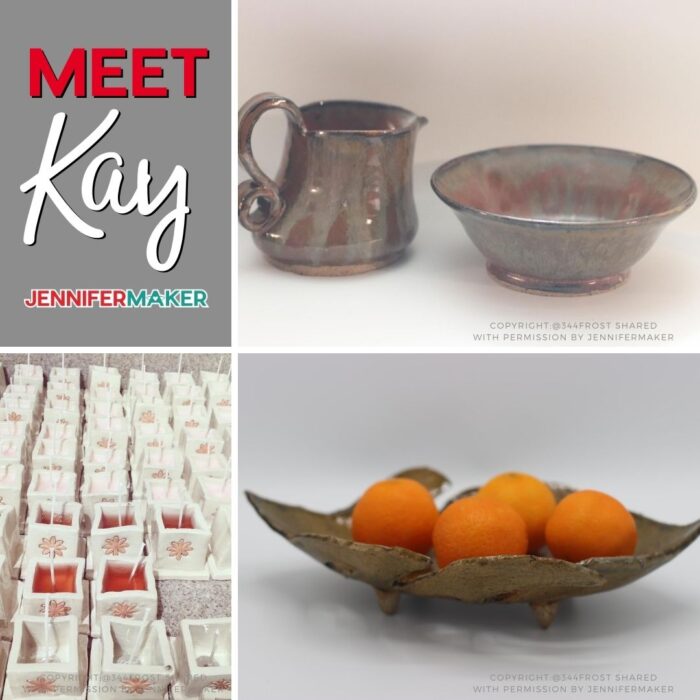 Ursula – Meet Ursula! Ursula is a 7th grade history teacher that has turned simple classroom crafting into a business called, The Creative B. She customizes stools, facemarks, tumblers, t-shirts, graduation items, classroom necessities and more. Support her on Instagram @theecreativeb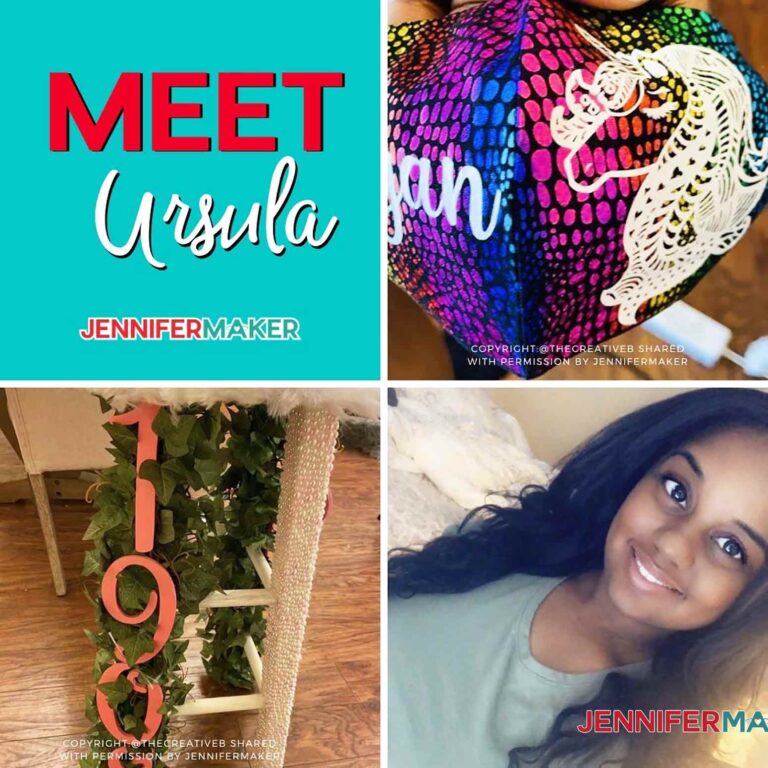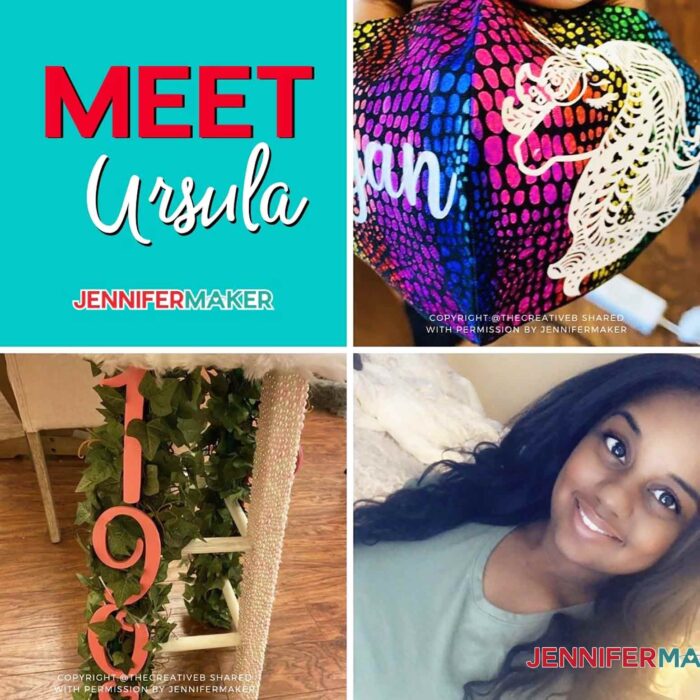 Shantae – Meet Shantae. She is a self taught crafter who started a small business making t-shirts, keychains and various crafts called The Cricket Frog. Recently, Shantae has become disabled due to Lupus and Rheumatoid arthritis and is no longer able to work, so she loves supplementing her time and income by making crafts! You may follow Shantae on Instagram @thecricketfrog .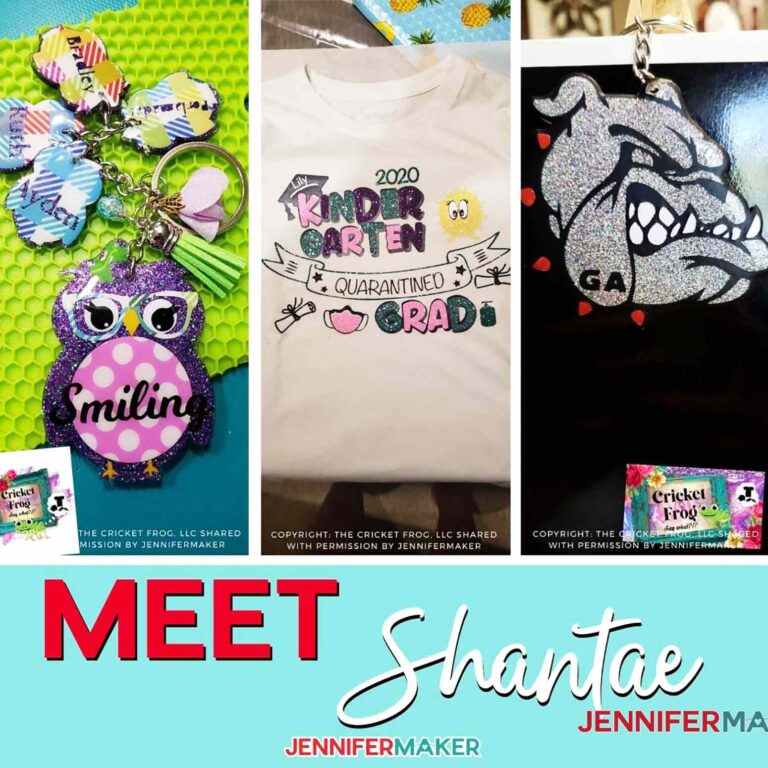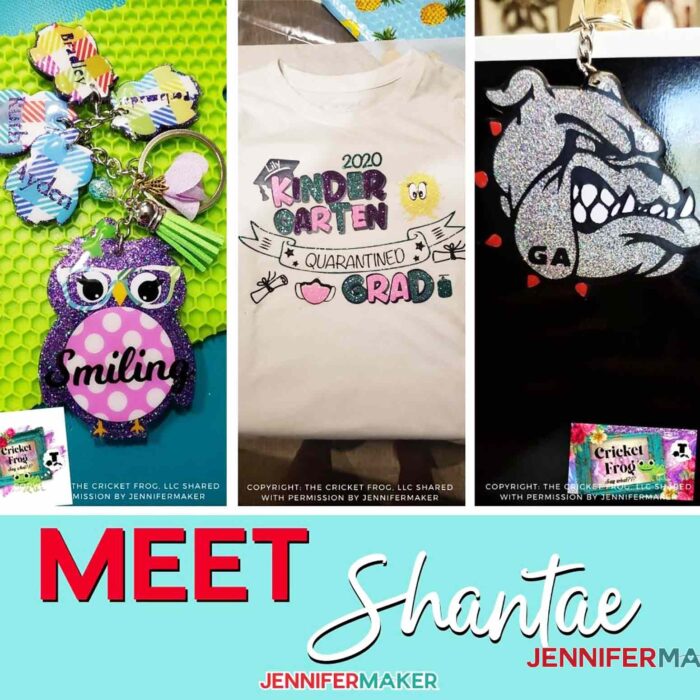 Angell Marie – Meet Angell Marie of Marie's Mark! Angell Marie has a vision that the world can be changed one kind loving heart and word at a time by choosing light in a dark world and love in a world of hate. She sells amazing t-shirts and hats in her shop at: www.MariesMark.com. You can also follow her on Instagram @mariechangestheworld.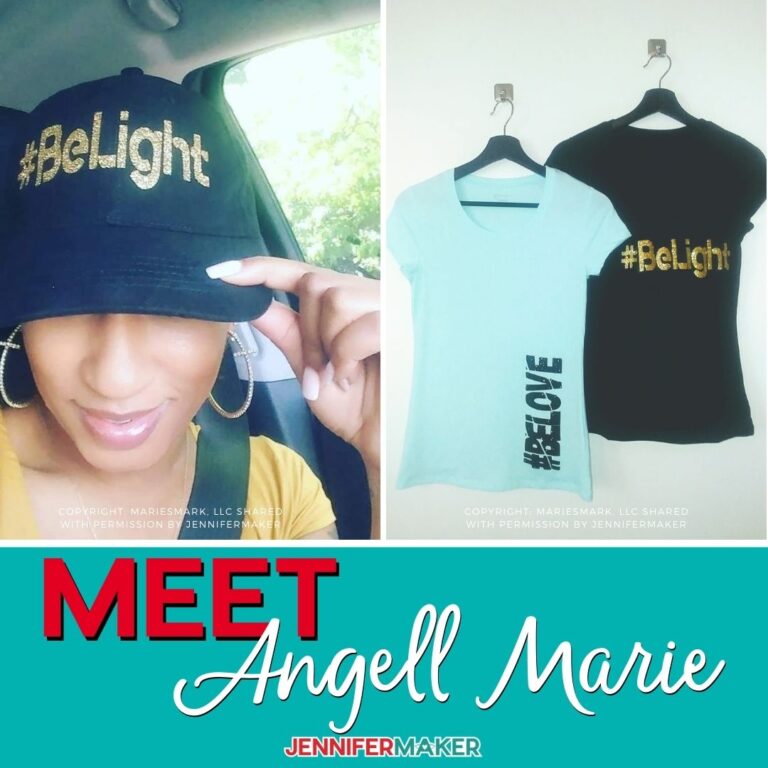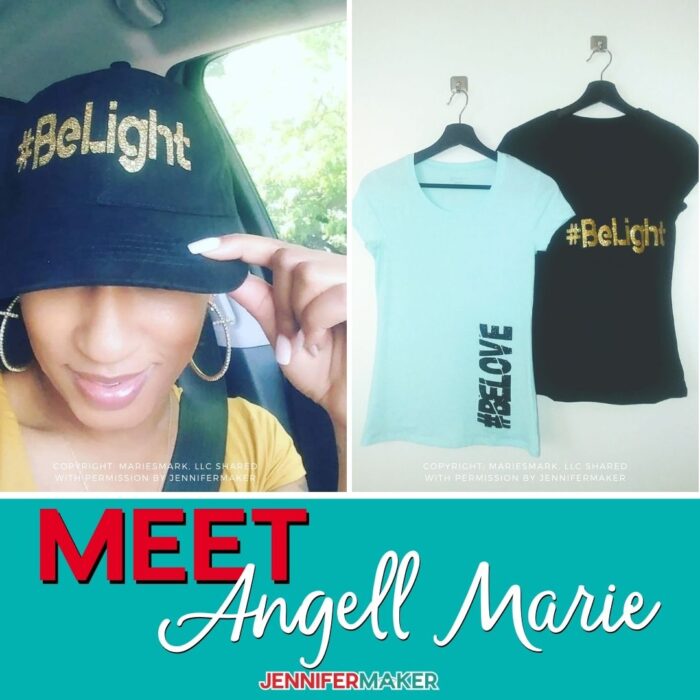 Brandi Isaacs – Brandi is an up and coming crafter! Here are some monograms she made using her Cricut! Follow Brandi on Instagram here.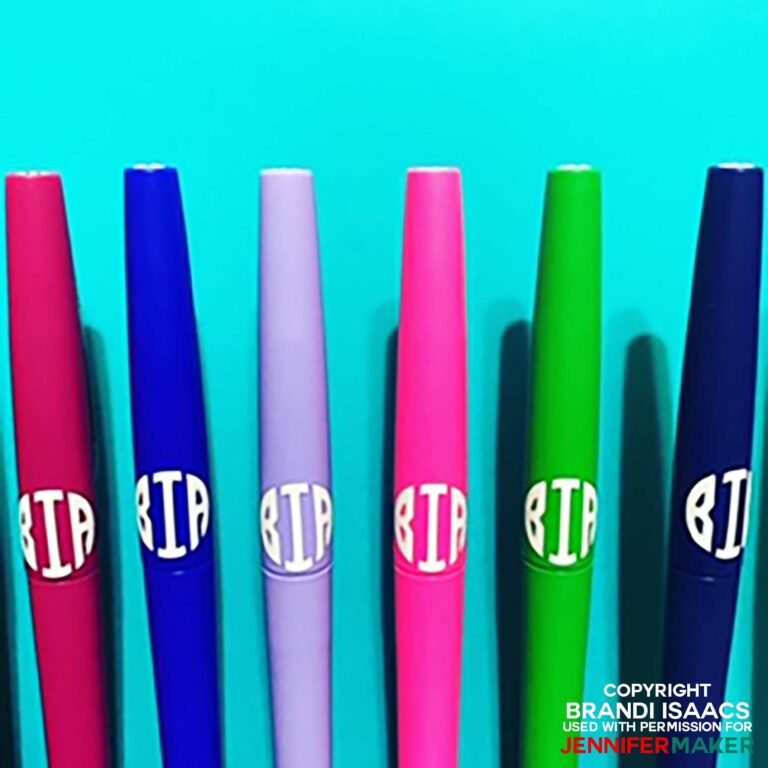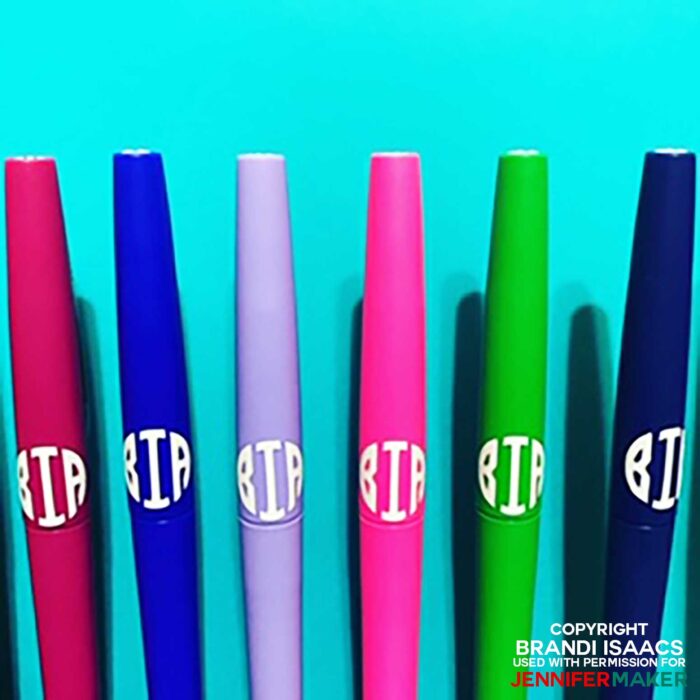 A2Squar3d – Meet Adia of A2squared! After Adia met a wonderful and supportive life partner who believes in her and shares her hopes and dreams, she wanted to start a business doing something she loves that she can do well into retirement, so her dream of A2squared came true! Her goal is to build an empire for their children. She has had several questions about the name of her business such as: How did she come up with it? Is it meaningful? The answer is YES! Her sweet daughter's name is Addisyn (hence, A2) and the squared came from her and her partners last names starting with the letter H. Please support Adia by following her on Instagram at @a2squar3d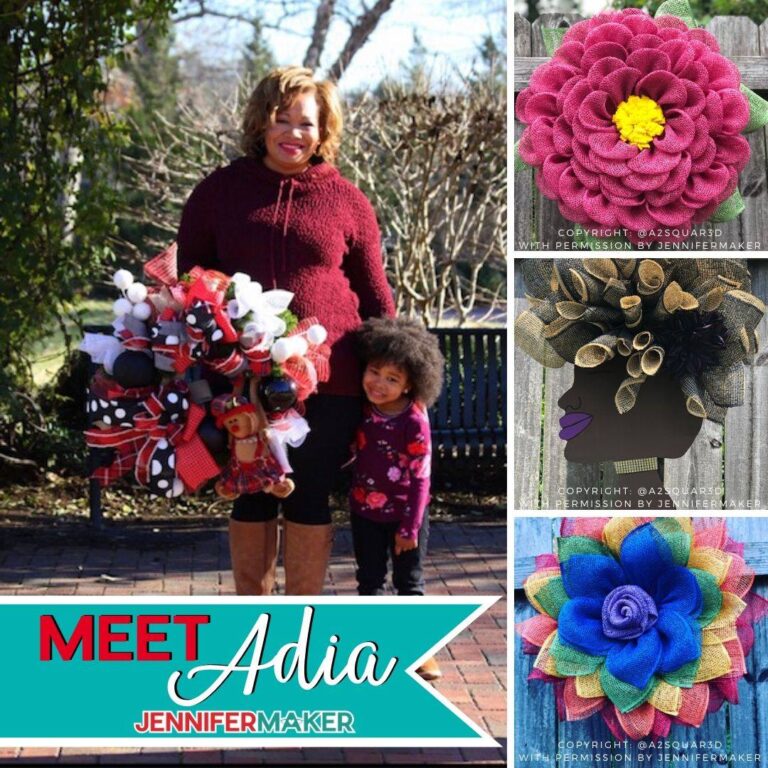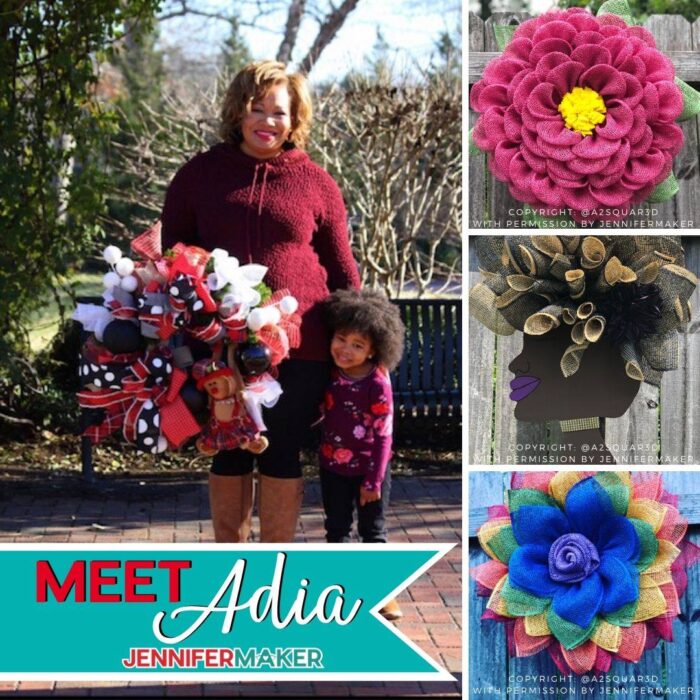 Beulah Paper Creations – Meet Barbara. She is a wife and mother to three energetic boys. She is also a primary school teacher based in the UK and is growing her business creating paper flower installations. She fell in love with paper flowers after seeing them on Instagram. She made her first paper flower two years ago and has been hooked ever since! Paper crafting is her therapy and she is amazed at how a simple piece of paper can bloom into something beautiful. She loves making things and seeing people's faces light up when they see what she has made. She is creating a blog that will feature all of her crafting adventures and will be launching a new line of paper flower products called the keepsake collection.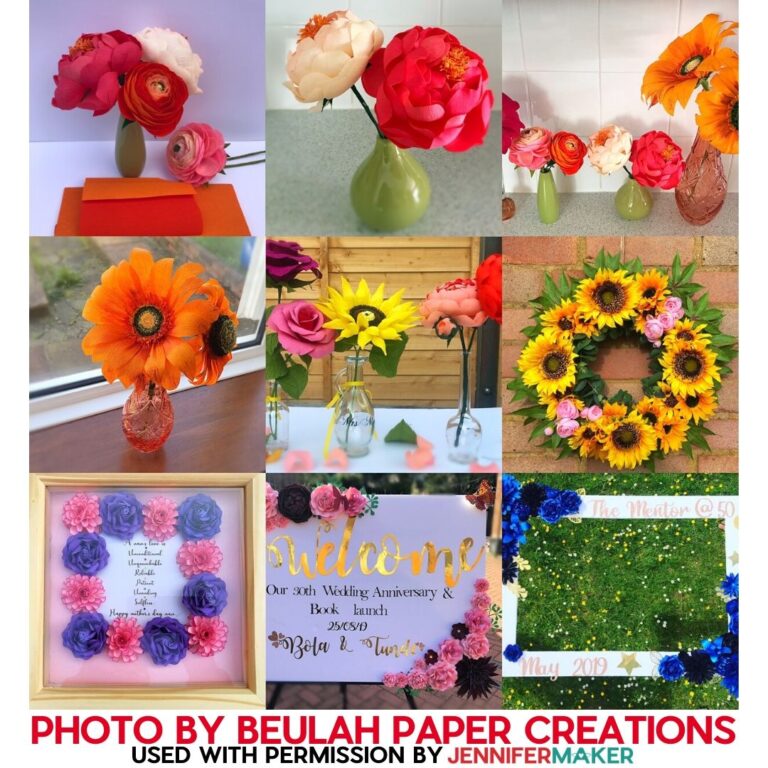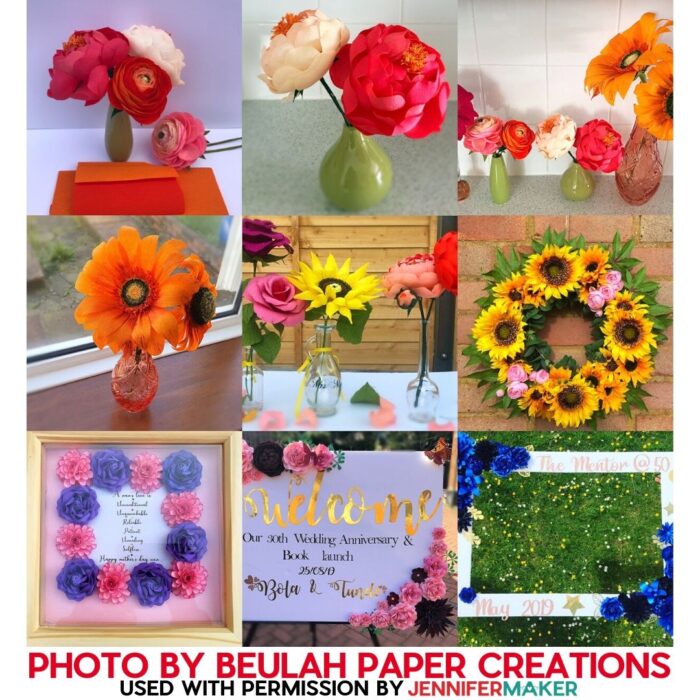 Angie Gooden – Angela was in the sign business for 30 years, so learning to operate her Cricut Maker came very easy for her. When she got her Cricut, it brought back her desire to do crafts and create all over again. She loves her Cricut and looks forward to creating projects she dreams up as well as ways to incorporate them into her music world. Please join us in following Angela along her creative journey! You can follow her on Instagram https://www.instagram.com/angiegooden/ or on Facebook: https://www.facebook.com/adgooden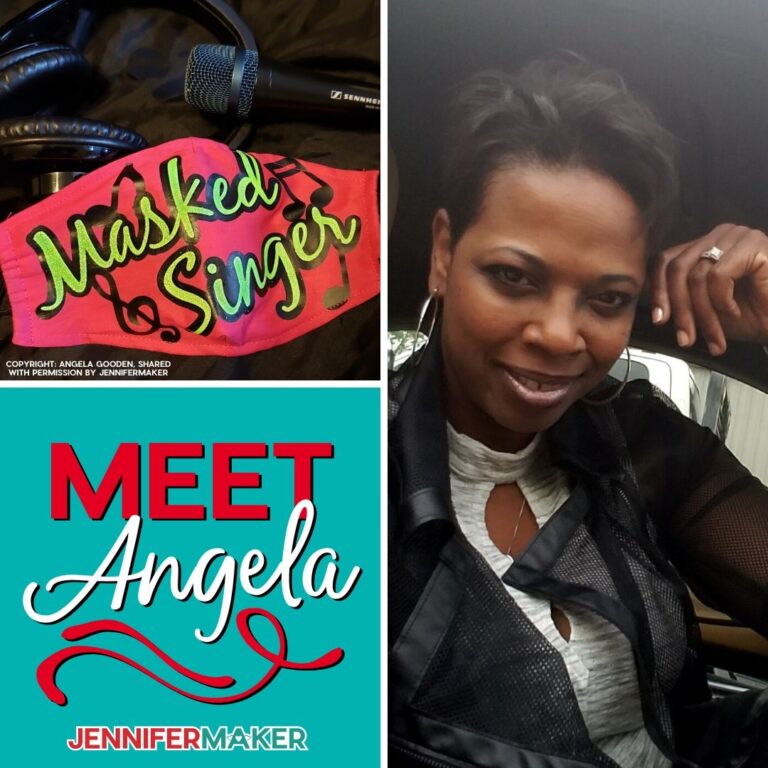 Grace, Giggles and Glue – Kelli creates custom personalized kids party decorations as are her signature niche but she is branching into other parties as well as weddings. You can follow Kelli on Instagram: @gracegigglesandglue on Facebook: facebook.com/gracegigglesandglue, visit her Etsy shop: www.etsy.com/shop/gracegigglesandglue or on her website: www.gracegigglesandglue.com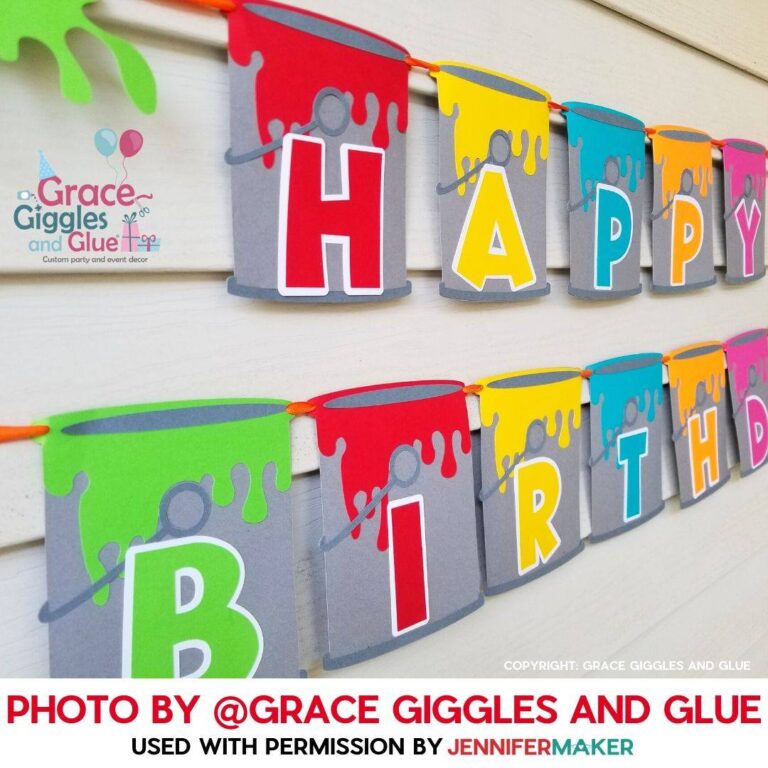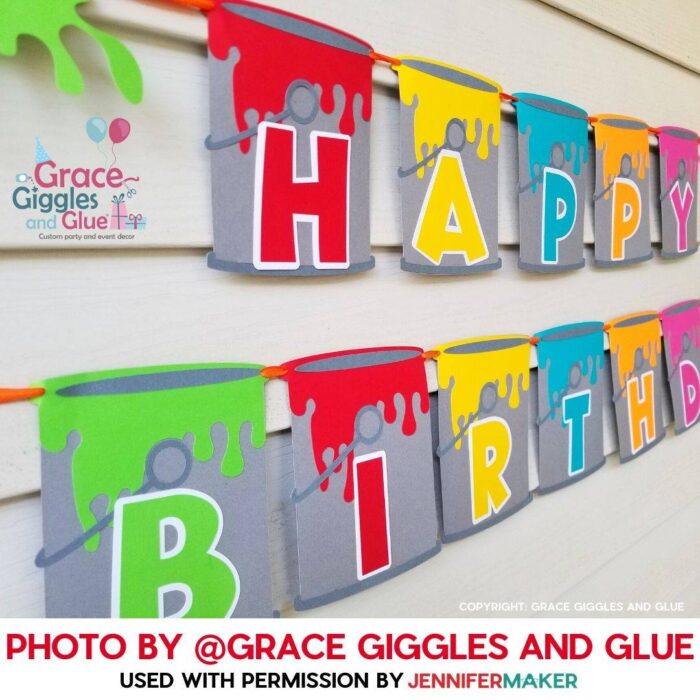 BeralusvintonDesign – Suze loves doing all crafts but her favorite is sewing. She is an amazingly talented self taught sewist who started sewing 6 years ago. We wanted to share this AMAZING rainbow unicorn dress that she made. You can follow her on Instagram at: https://www.instagram.com/beralusvintondesign/ to be inspired by all of her beautiful creations!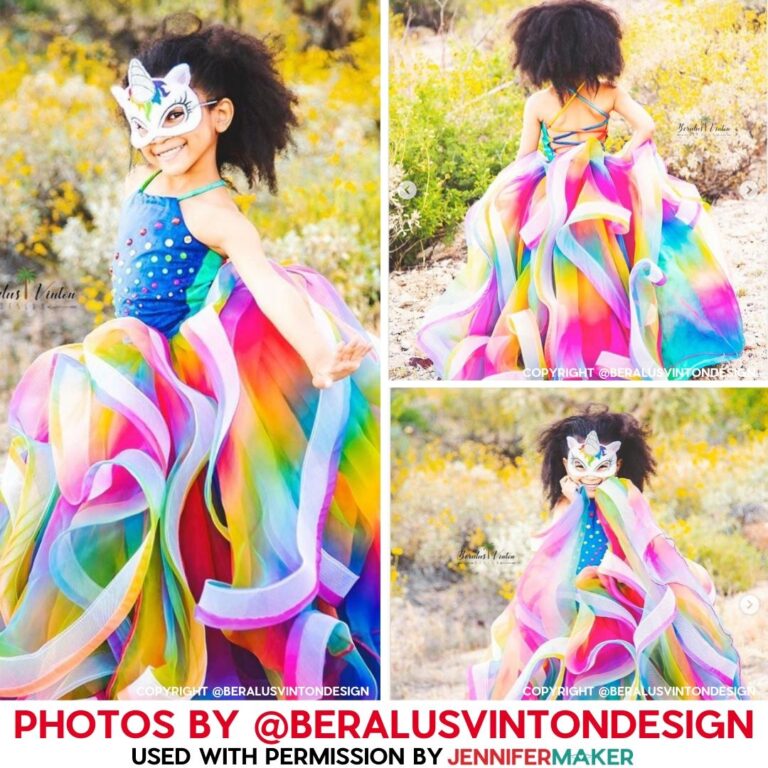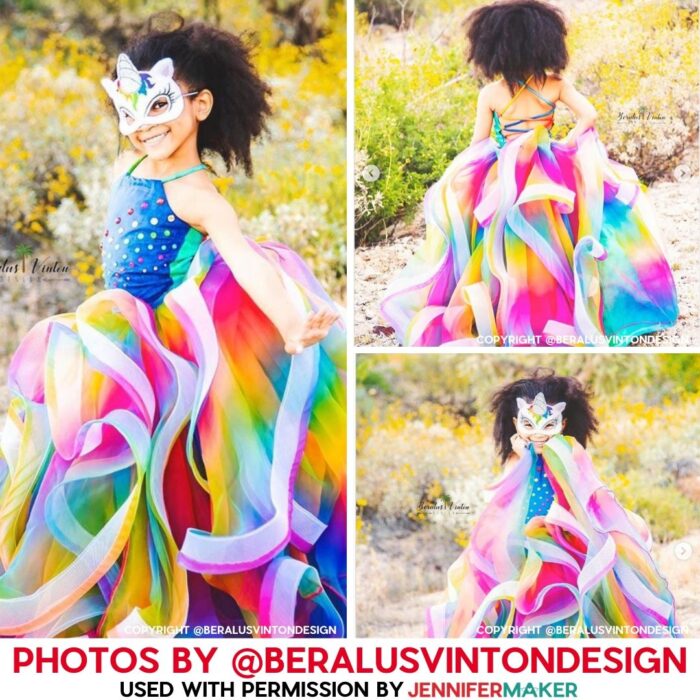 Jenn Graves – We'd like to introduce you to Jennifer! Jennifer is a US Our Force veteran and also an incredibly talented printmaker, bookbinder, crafter and maker of all sorts. Her summers are spent teaching a letterpress class at Otis College. In the near future, she would like to offer small printer/maker workshops. She loves teaching and using her hands to create. She loves to share her work in the hopes of empowering creativity from within. Please support and follow Jennifer on Instagram www.instagram.com/jenngraves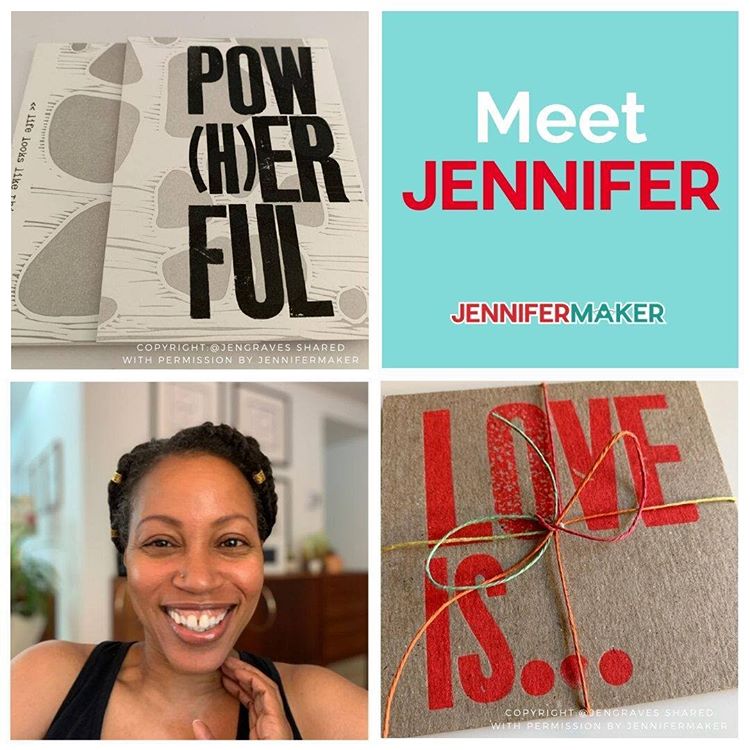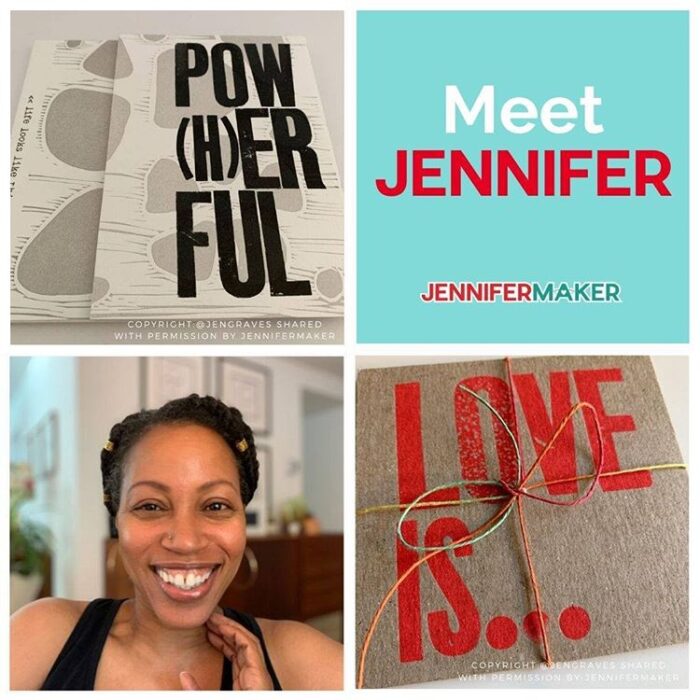 Gift Baskets by Jenn
– Meet Jennifer! Jennifer is a registered nurse and has been in the nursing field for almost 32 years. She enjoys putting items together in a creative way so she started a gift basket business a little over a year ago. She loves using her Cricut Maker to personalize gifts such as etched glass mugs and adding names to notebooks and cosmetic cases. Please support Jennifer by following her on her Instagram account:
@giftbasketsbyjen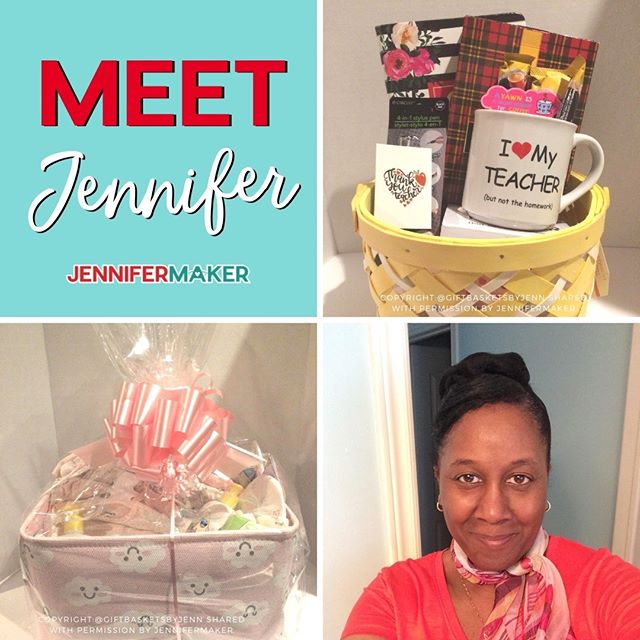 Clever Girl Craftings
– Meet Lydia! Lydia lives in Central Florida with her husband and two daughters. She enjoys the fluidity and performance of resin as a medium and the versatility of vinyl as a means to personalize or make a clear statement in her pieces. She enjoys bringing her digitally drawn art pieces to her resin work as well as using printable vinyl. She enjoys making pop sockets and loves to use her Cricut Explore Air 2 to personalize pens, markers, garden stakes and other items! Follow Lydia on Instagram
@clevergirlcraftings
and check out her amazing Etsy shop:
https://www.etsy.com/shop/clevergirlcraftings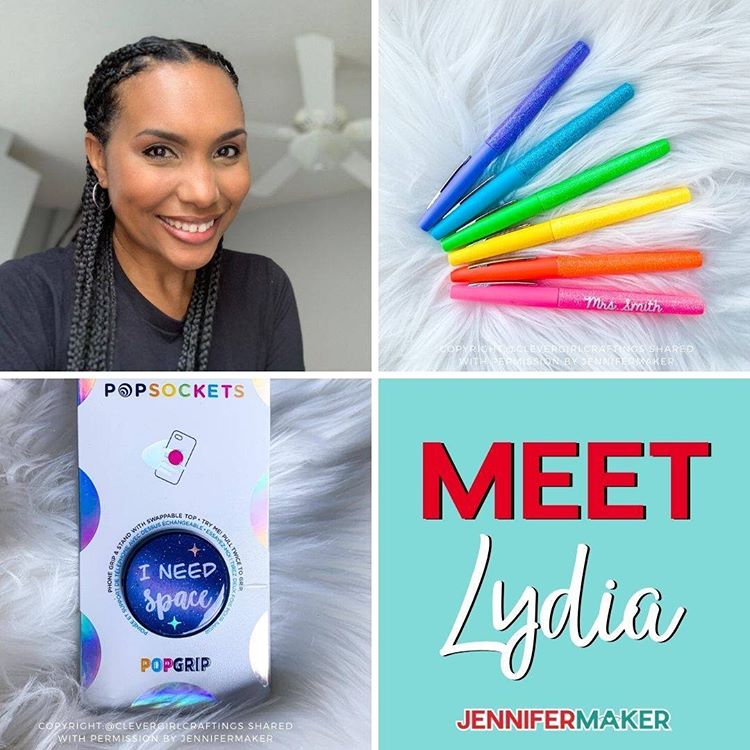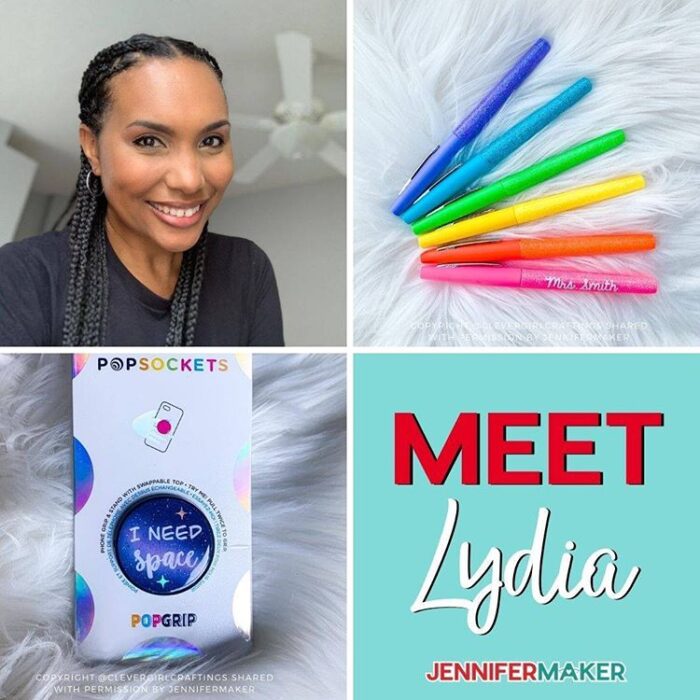 Nettabug – Meet, Netta Maldonado. She works to be helpful and kind in all that she does. Her career has brought her into accounting and fiduciary work in California. She runs a crafting company called nettabug.net where she makes greeting cards, scrapbook pages, and crafts for her community. One day, Netta is hoping to open a non-profit for those looking for healing through art. Her mission is to connect to the issues we face that has changed our lives to heal hearts through different art forms. Please help us in supporting Netta in reaching her goals and dreams! You can follow her on Instagram @CREATEDBYNETTABUG or on Facebook: NETTABUG.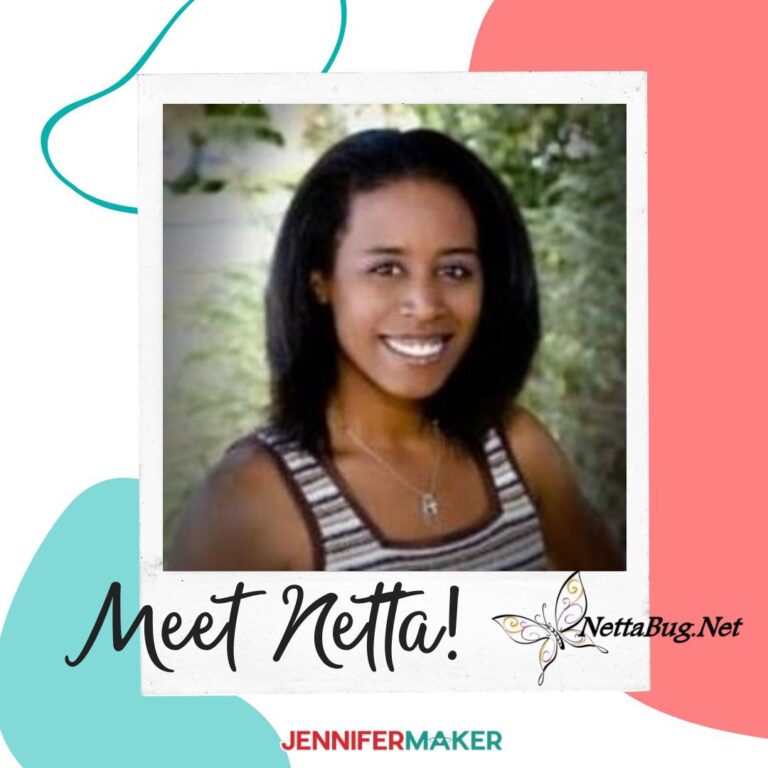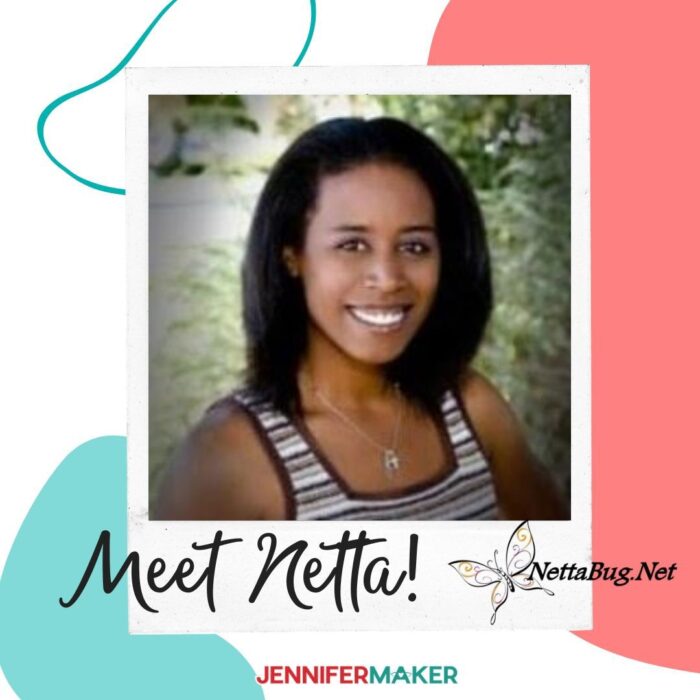 MaxineeMaxinee
– Rosalind is a mother of three who loves all things art! She is currently focused on stocking her Etsy shop, MaxineeMaxinee with creative goodies geared toward family togetherness. We wanted to share these adorable mini decorated magenta juice cups for toddlers available in her shop! You can support her shop on Etsy at
www.etsy.com/shop/MaxineeMaxinee
, or follow Rosalind on Instagram,
@maxinee

.maxinee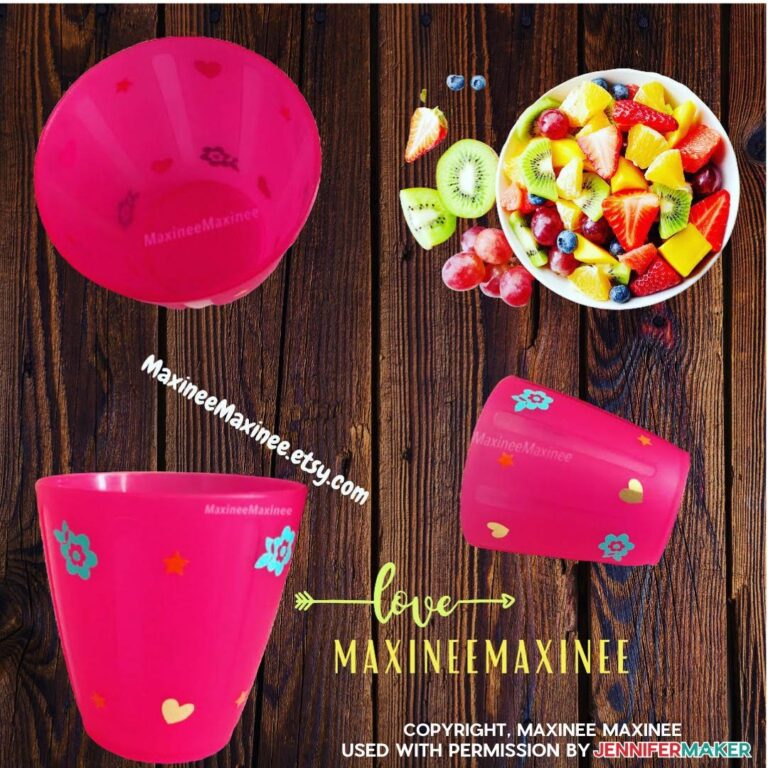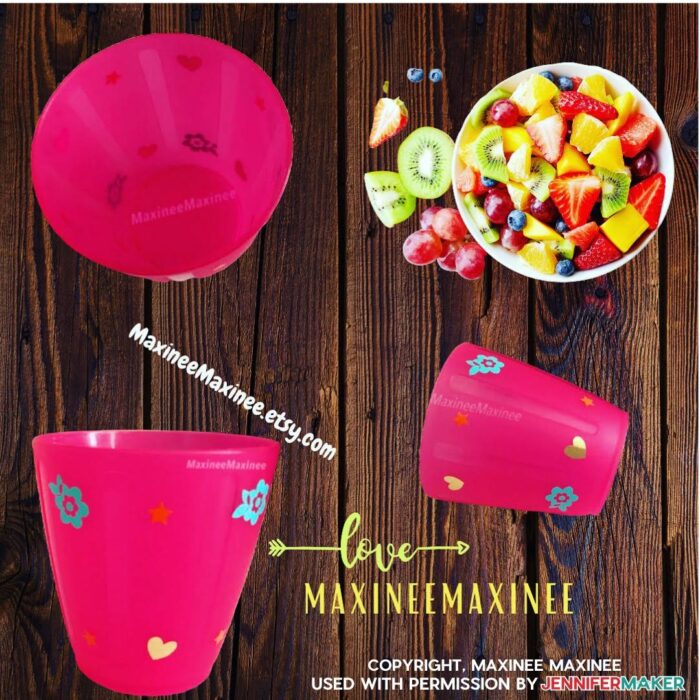 Monica
– Meet Monica, the photographer behind the lens! Monica is a loving wife and mother who created the brand, Nspire Trinity to inspire her daughter. She is very creative and often creates fun opportunities for youth and others to engage in meaningful, positive activities. Monica has a vision of owning her own business called "Saving Grace" that will encourage others and sponsor events in her community. She writes plays and produces video productions. Monica has a gift for photography and enjoys bringing out the beauty and inspiring others and her photography business was featured in the June 18, 2018 issue of Women's World Magazine. She enjoys making t-shirts, event planning and decor as well as photography! Support Monica by following her on Instagram
@nspire_trinityphotography
or on Facebook:
facebook.com/nspiretrinityphotography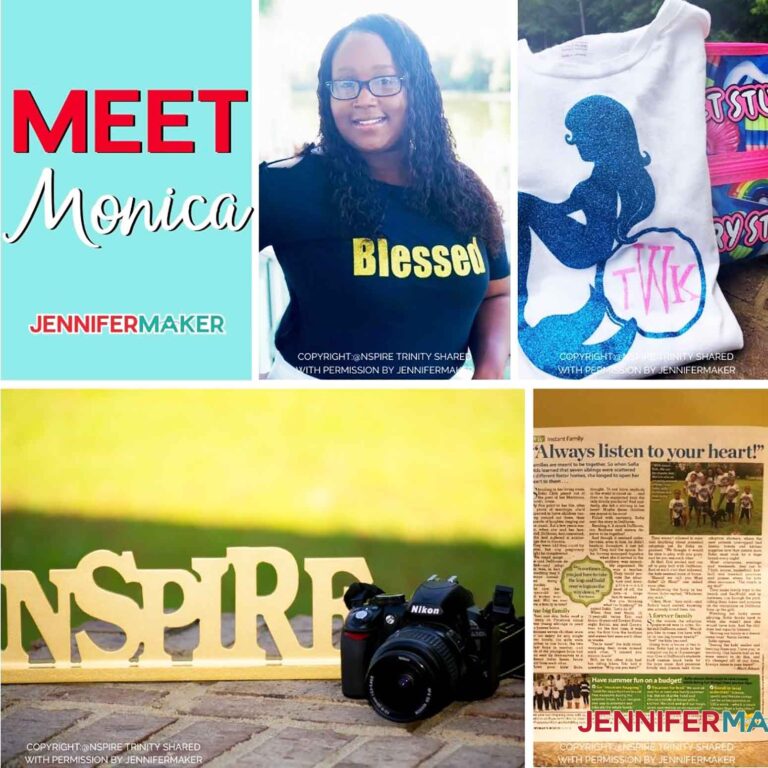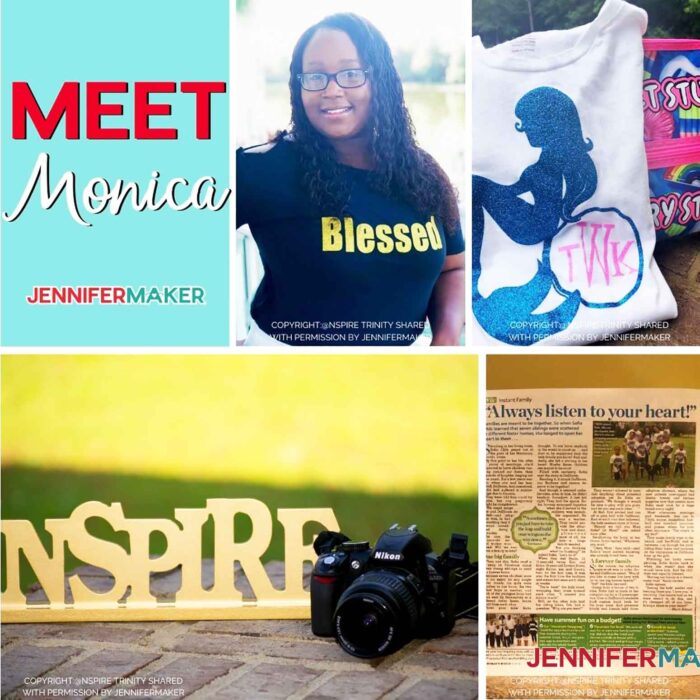 KayRoche – Meet Karen of KayRoche. Karen has a deep passion for crafting and home decor projects. She is a crafter, creator DIYer, and a true maker. She loves to share her knowledge with others and finds pleasure when teaching a new skill and people really get it. She enjoys teaching others what crafting tools can do and how to incorporate them into everyday life! Her favorite tool is her Cricut Maker because of all of the amazing projects you can create with it. She loves teaching and inspiring others while showing them how to take everyday items to a whole new level. She has a blog that offers video tutorials, crafting events and more. She also has some incredible inspirational giftware and inspirational home decor items for special occasions. She invites you to pull up a chair, make yourself at home, engage in blog conversations, view tutorials or register for her upcoming events. You can follow Karen on Instagram: @craftingmommak and on Facebook: https://m.facebook.com/Kayrochedecor/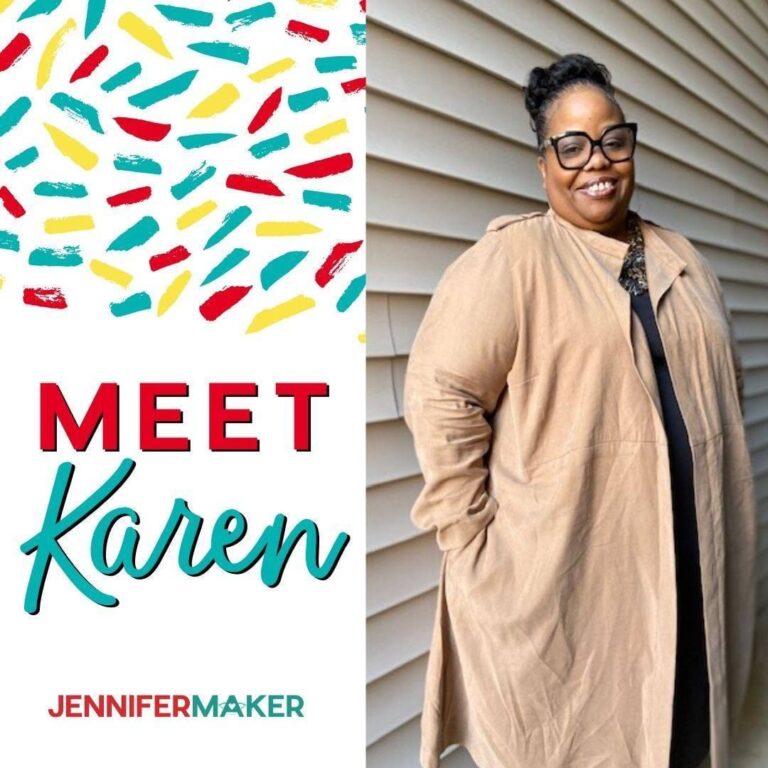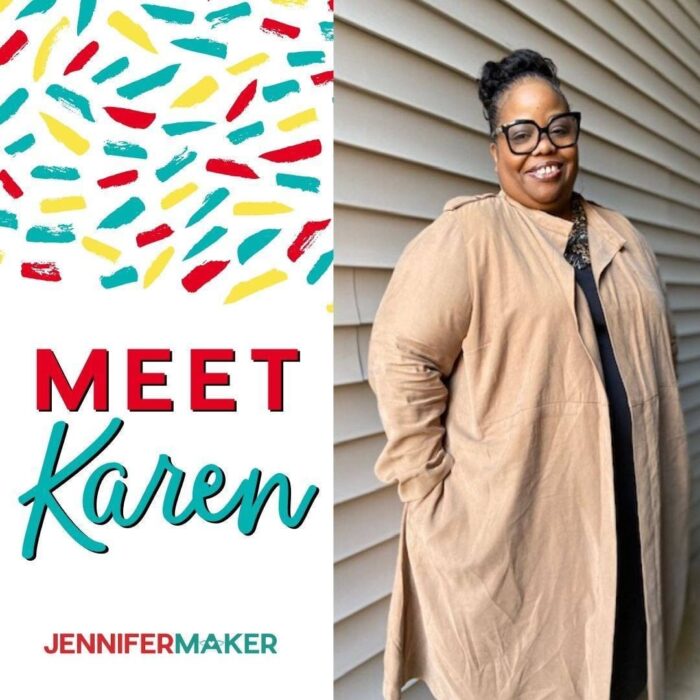 Felicia's Designs
– Meet Felicia. Felicia is a full-time small business owner who runs an Etsy shop, web store and women's boutique. With the pandemic, she shifted her skills to making masks that she donated to nurse friends and also made them available in her Etsy shop. She has been crafting for years from beading to paper crafts to gift baskets. She enjoys crafting as a way to escape and be creative. Sometimes, she creates batch projects to list and sell but her true passion is creating one of a kind items like gift baskets and wall decor. She just finished this one of a kind piece that she was gracious enough to share with us. Isn't it beautiful? You can follow Felicia on Instagram:
@feliciasdesignsonline
or on Facebook
https://www.facebook.com/FeliciasDesignsOnline
Her Etsy shop is
https://www.etsy.com/shop/FeliciasDesignsOnlin
Online store:
https://feliciasdesignsonline.com
or her boutique:
https://bellechicnoire.com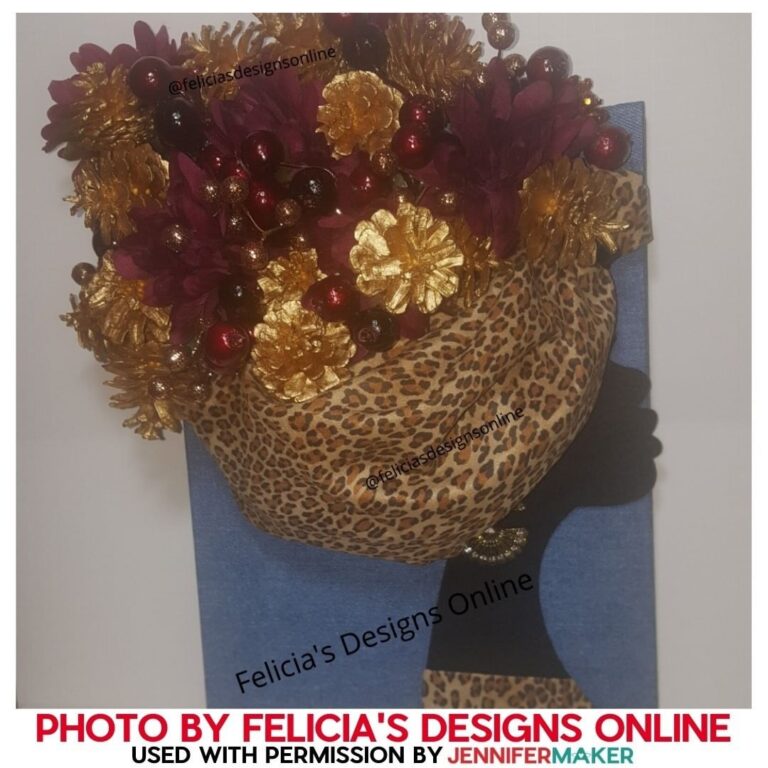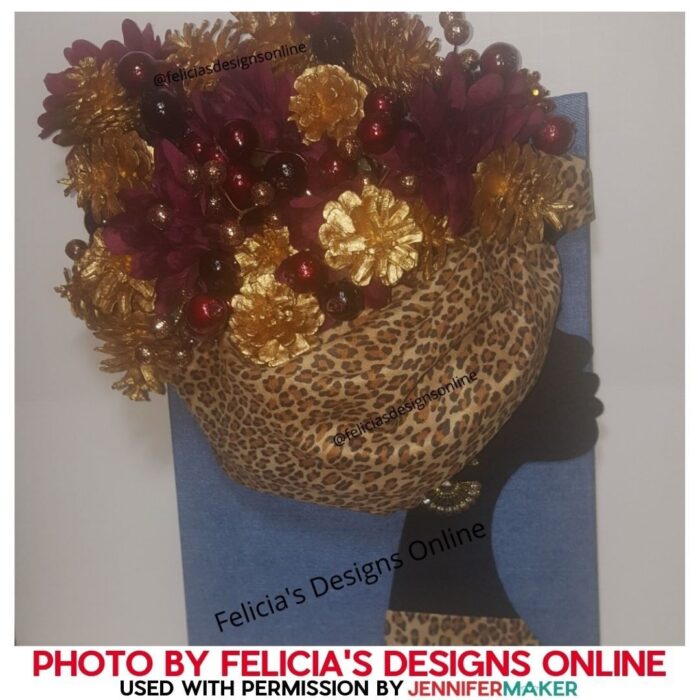 Victoria
– Victoria is an Analyst by day and a crafter by night. Victoria enjoys crafting to relax and often crafts with her sons and husband. She loves to make tumblers, shirts and paper crafts. The thing she loves most about crafting is being able to spend quality time with her family crafting. You can support Victoria by following her on Instagram
@alvjoe_designs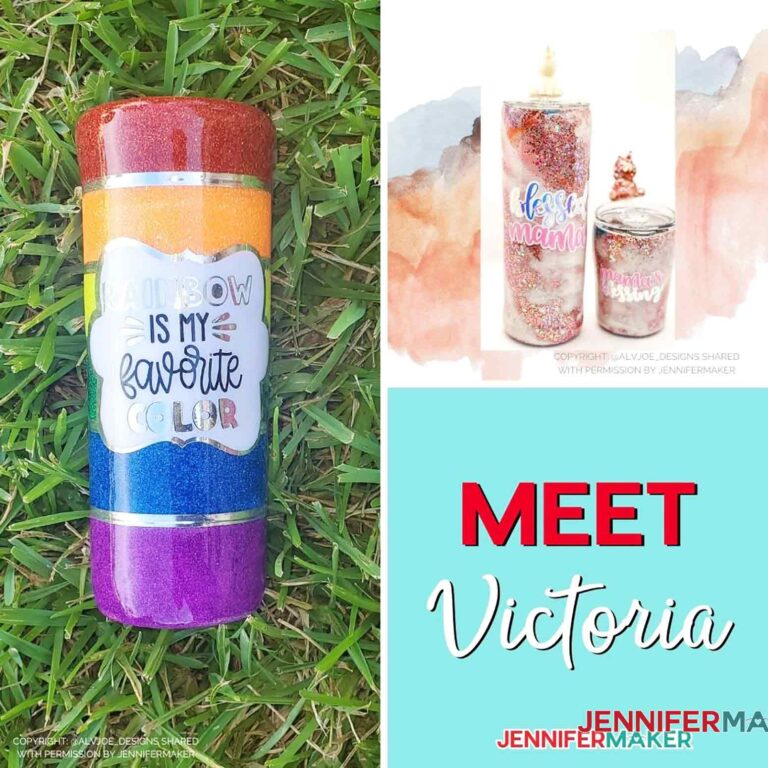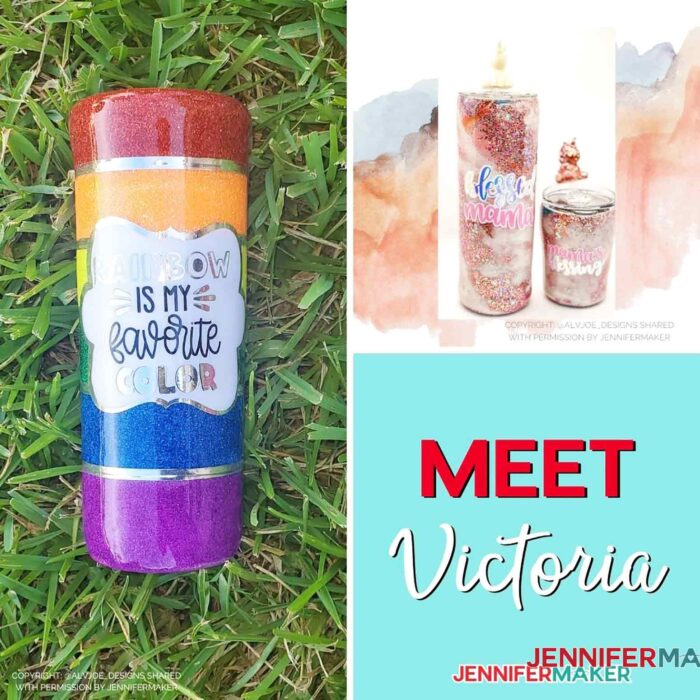 Khadijah
– Meet Khadijah. She is from Mississippi and is the owner, designer and creative artist of Designs By Dij. She loves dabbling in anything creative and started her business in the fall of 2016 by making structural greeting cards. She now owns a 3D greeting card and gift shop where everything is handmade. She enjoys using the medium of digital art and has dedicated a segment of her line to portray unique art that empowers and portrays the strides and strengths of the black community. She loves making new things and getting her feet wet in many creative avenues. She loves seeing the look on others faces when they see her one of a kind designs. Soon she will have a YouTube channel with tutorials and things! Please support Khadijah in her creative adventures by following her on Instagram
@designsbydij
or on Facebook:
facebook.com/designsbydij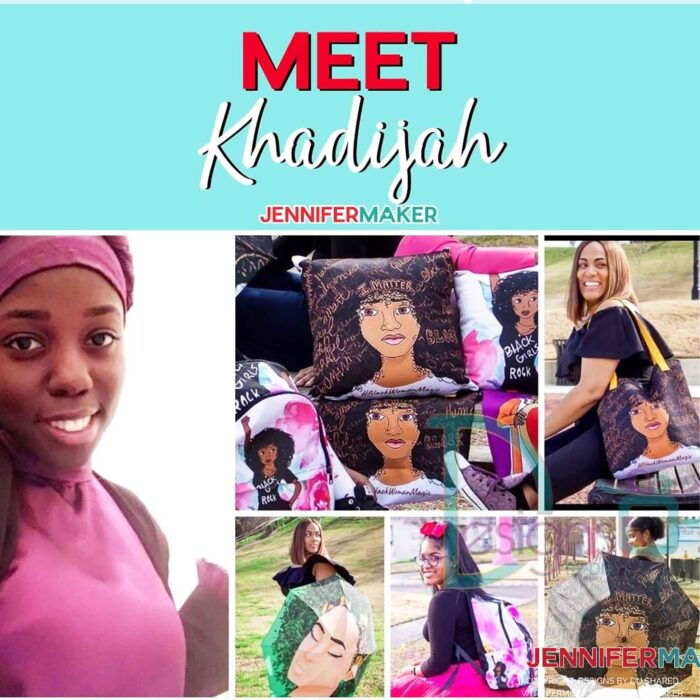 I'm still working on this list! Who else should be on it? Email us at
[email protected]
and tell us about it. Feel free to share photos of your crafts and projects at that email address, too!
Please let me know if you have any questions!
Love,