Things are in full swing over here in creating my ultimate craft room. We painted the walls a pretty robin's egg blue and the crown moulding is a lovely white. Now that the painting is out of the way, it's time for craft room furniture! I'm a big fan of the versatility and affordability of IKEA, so I'm going all-IKEA in my craft room. But that doesn't mean I can't modify the furniture to fit my needs, which is exactly what I'm doing as I add furniture legs to IKEA shelves and drawers.
You may wonder, of course, WHY I would want to add legs to my IKEA furniture? Isn't it good enough as it is? Well, yes, BUT… I have special needs. First, my craft room has baseboard radiators that I don't want to block. Winters are cold here in Michigan. Second, the raise the furniture higher up, making it easier to open drawers and get to cubbies. Third, and perhaps most importantly, the legs REALLY improve the appearance of the shelving units and drawers. They look even better than I thought they would with the legs added!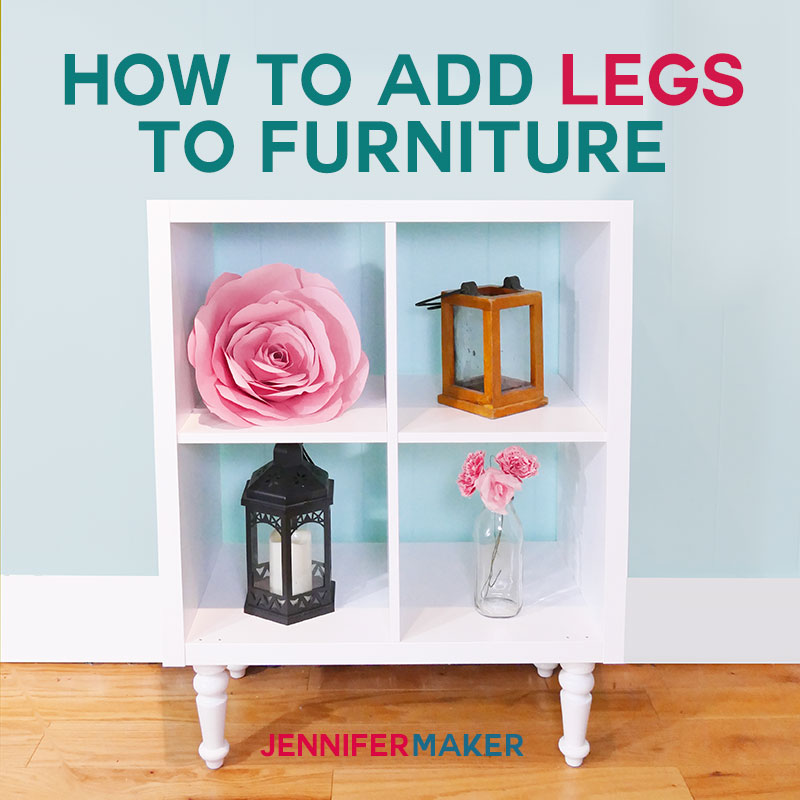 I also love to hack IKEA furniture! Have you seen my 12 x 12 paper storage tower made from an IKEA Kallax unit? It rocks!
Alas, as it turns out, adding furniture legs to IKEA furniture isn't as easy as one would hope. While some IKEA furniture has leg options, the vast majority do not. But that hasn't stopped me. I found a way to add pretty IKEA bed legs to both IKEA Kallax shelving units and IKEA Alex drawer units.. and it looks great!
Since it took a bit of research to figure out, I thought I'd share my tips here with you so you can raise up your IKEA furniture, too!
This post contains some affiliate links for your convenience (which means if you make a purchase after clicking a link I will earn a small commission but it won't cost you a penny more)! Read my full disclosure policy.
Materials to Add Legs to IKEA Furniture
A Note About IKEA Legs
IKEA legs, such as Brattvag, have metric bolts — M8 bolts to be exact. And, unfortunately, it's difficult to find M8 furniture plates here in the states. Our standard is 5/16″ furniture plates. While you can sometimes special order M8 furniture plates, we decided not to wait nor pay the extra. So instead we bought the U.S. standard 5/16″ plates and modified our legs to fit.
Can You Use Other Furniture Legs?
Sure you can! But here's the thing — they are hard to find in short sizes, often not very attraction, and they tend to be a lot more expensive than IKEA's legs. And you still have to buy the furniture plates for them. So for an extra few bucks for the new hanger bolts, you get really pretty and stylish legs at a fraction of the price.
How to Add Legs to IKEA Kallax and Alex
First, visit your local IKEA store to buy IKEA storage units (or order them online), then assemble your IKEA units. On the Alex drawers, do not put the drawers in yet.
Next, turn your furniture over and screw in the furniture plates into all four corners of the underside of your IKEA unit. If you are putting your unit over a radiator as I did, you may want to put your back legs forward a little more to make sure they don't touch your radiator. We didn't have to worry about this on our units because they aren't going flush against the wall.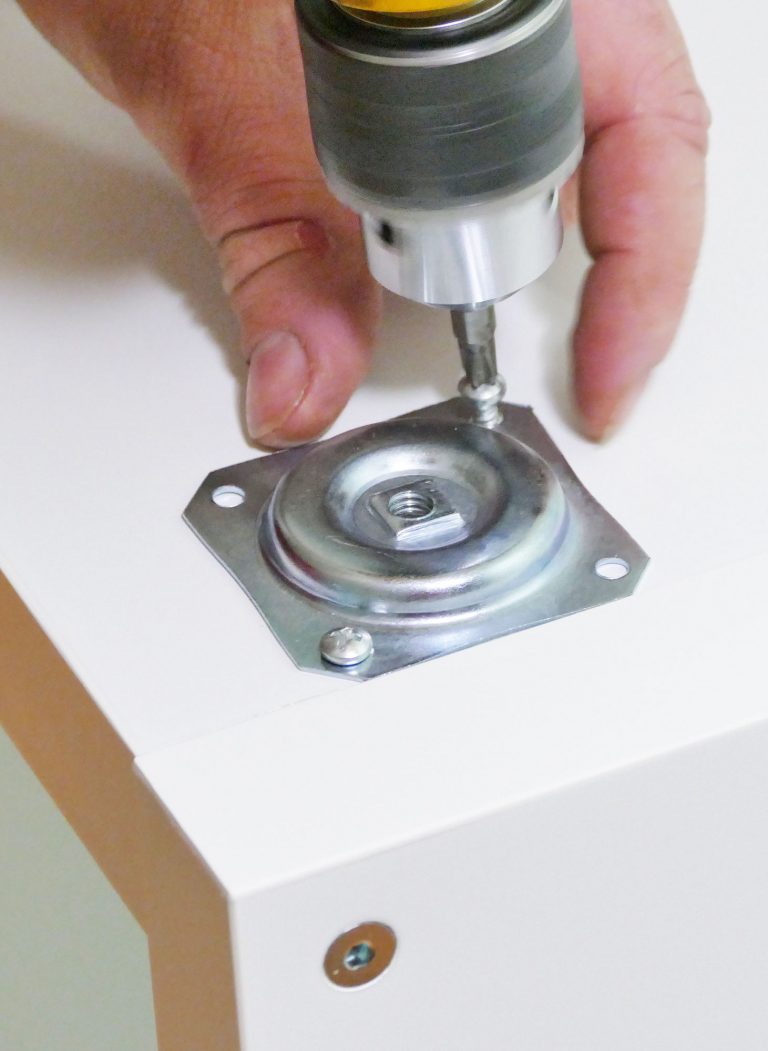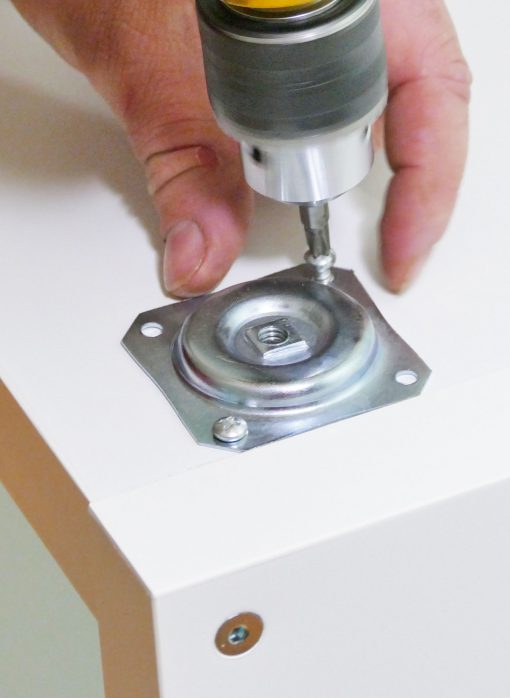 Now remove the existing hanger bolts already in the IKEA legs using a vice grip.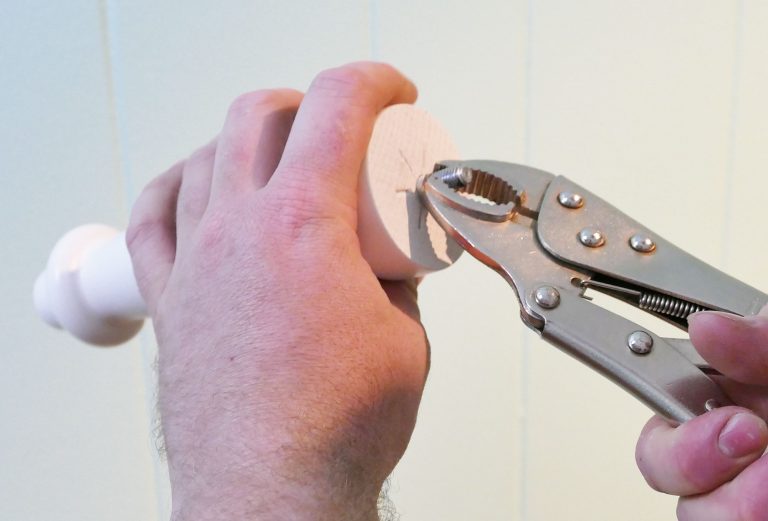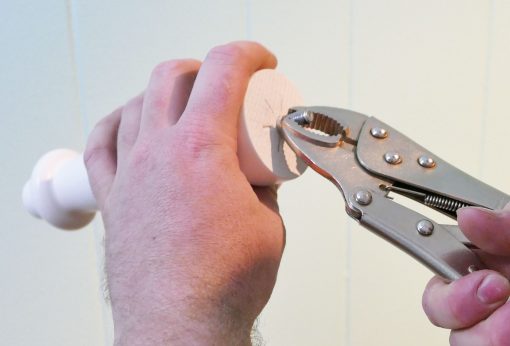 Screw the new 5/16″ hanger bolts into the IKEA legs.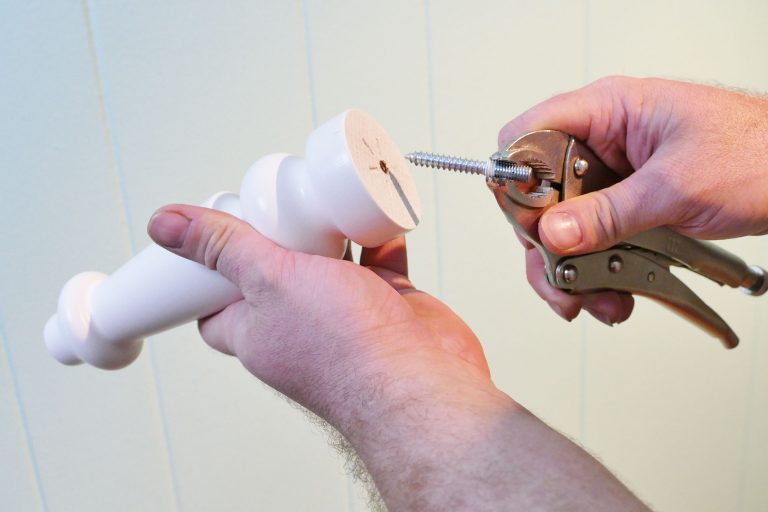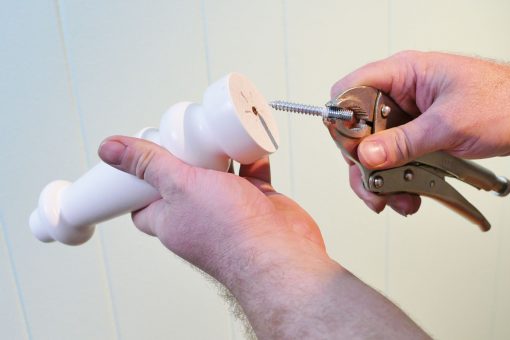 Screw the IKEA legs with the new hanger bolts into the attached furniture plates.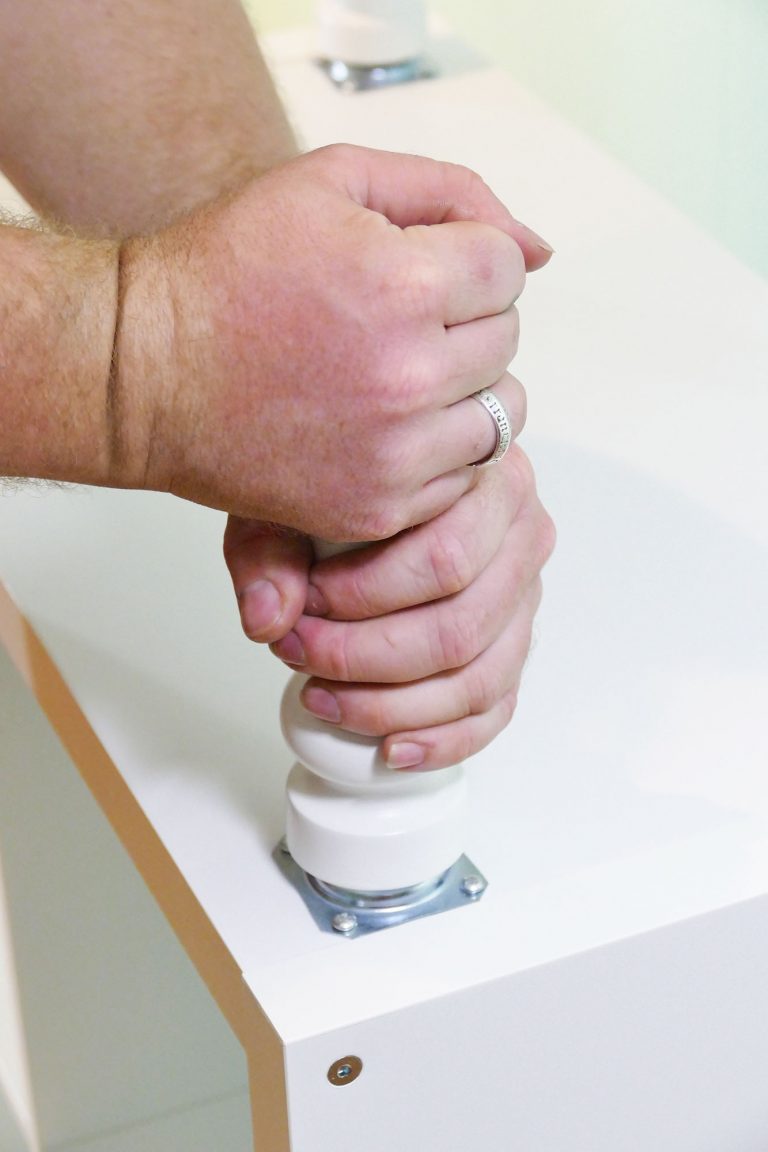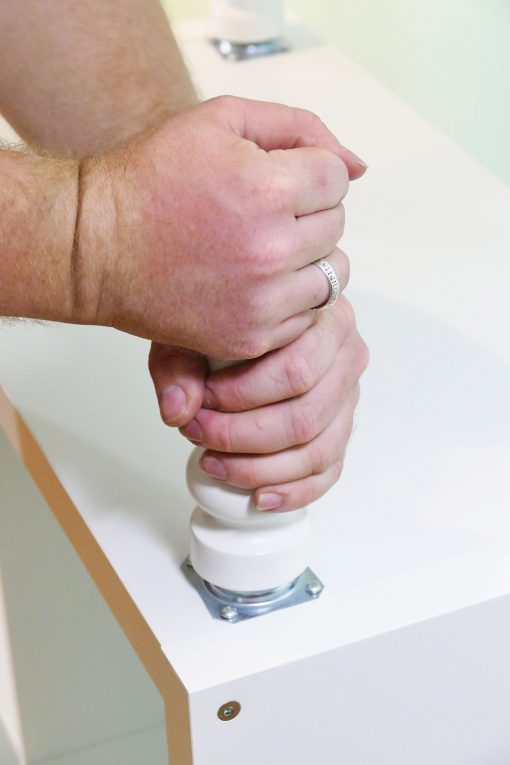 Note: If you have an issue getting the bolt screwed in to the plate far enough, it may simply mean that your bolt is not screwed into the LEG as far as it could be. If this happens, just keep twisting the leg and the threaded sharp tips will feed itself further into the leg.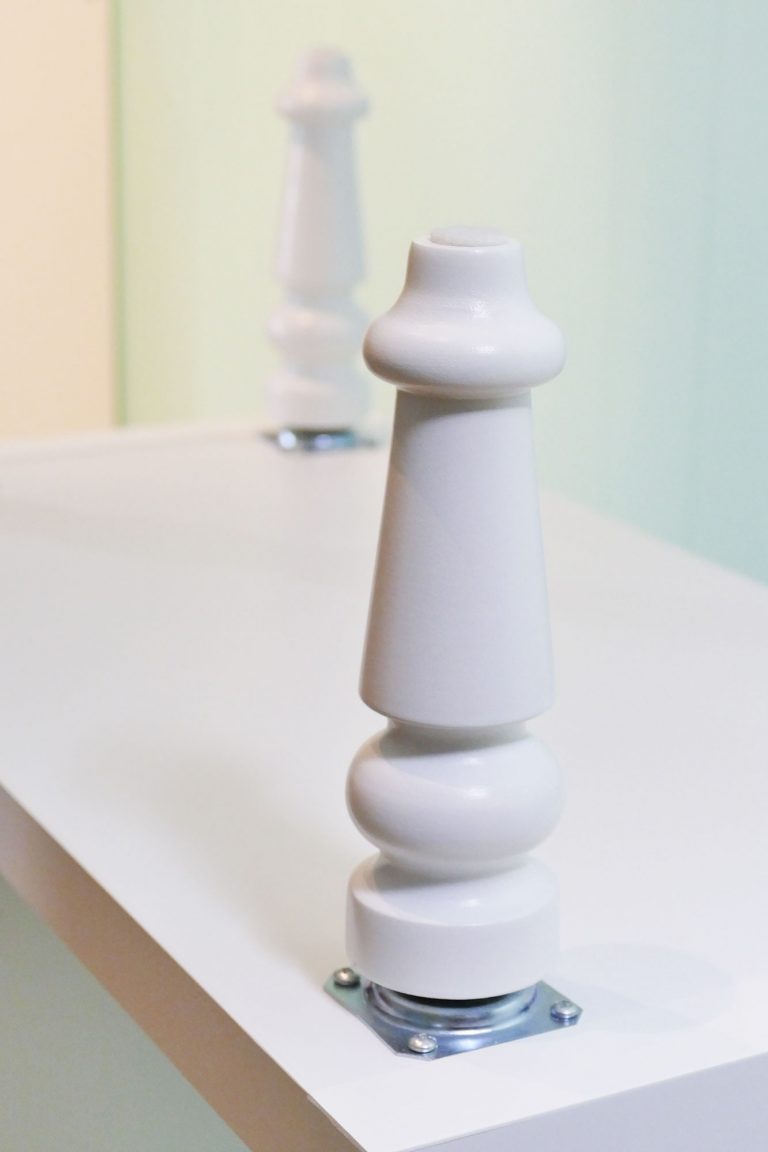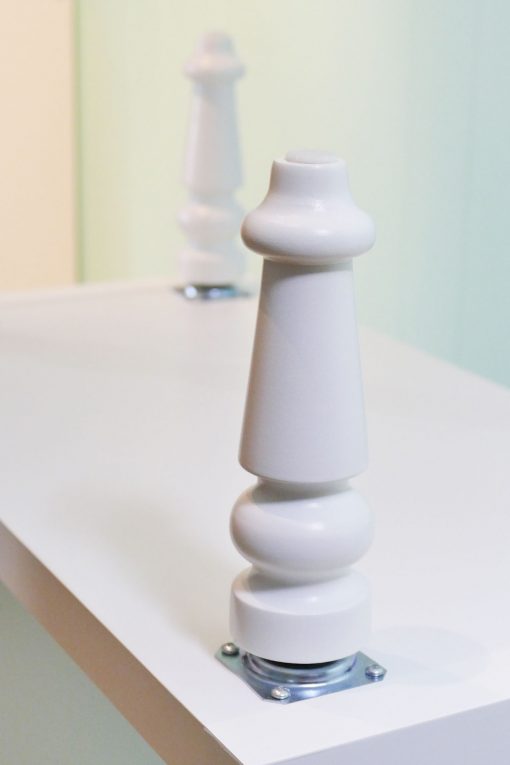 Turn the IKEA unit over and enjoy your beautiful and classy new furniture! Here's IKEA Kallax with the legs on: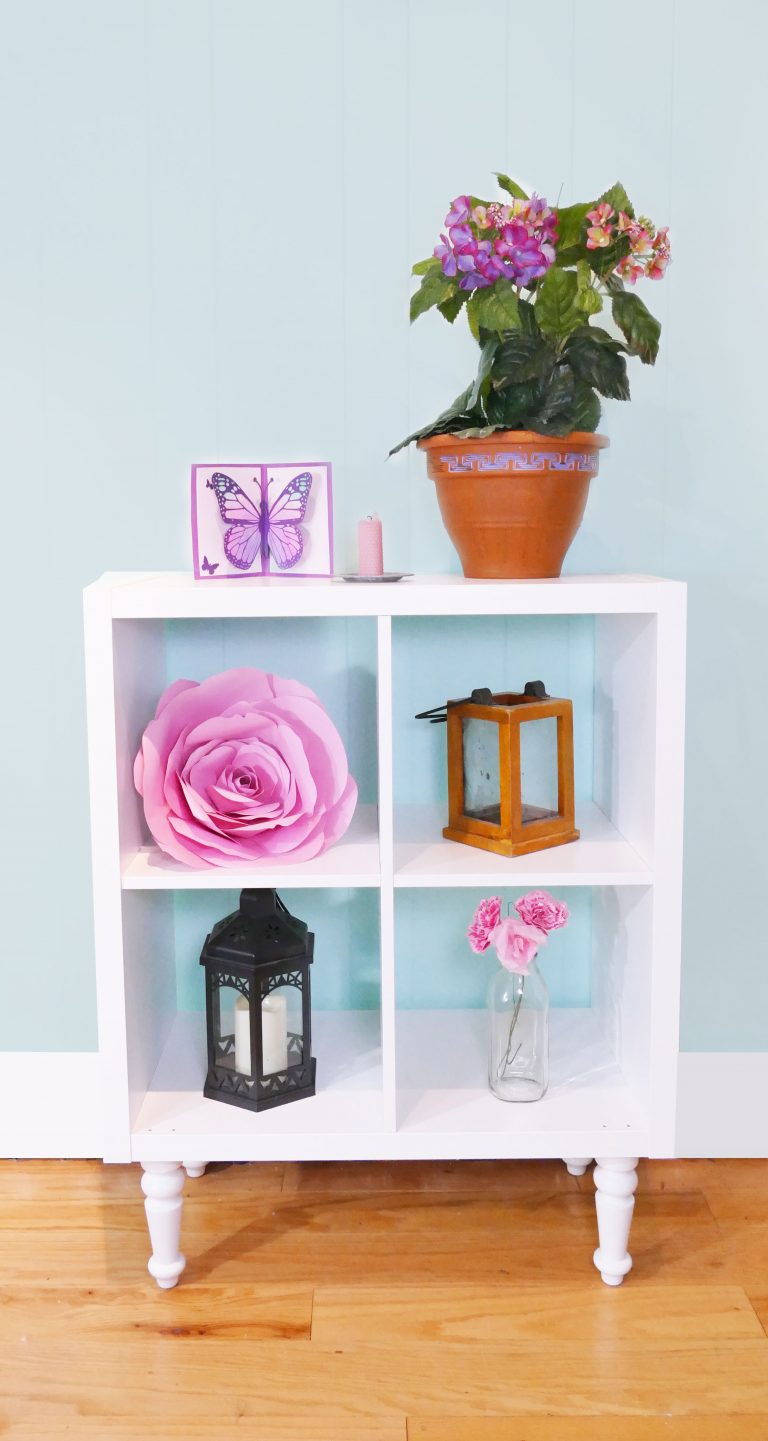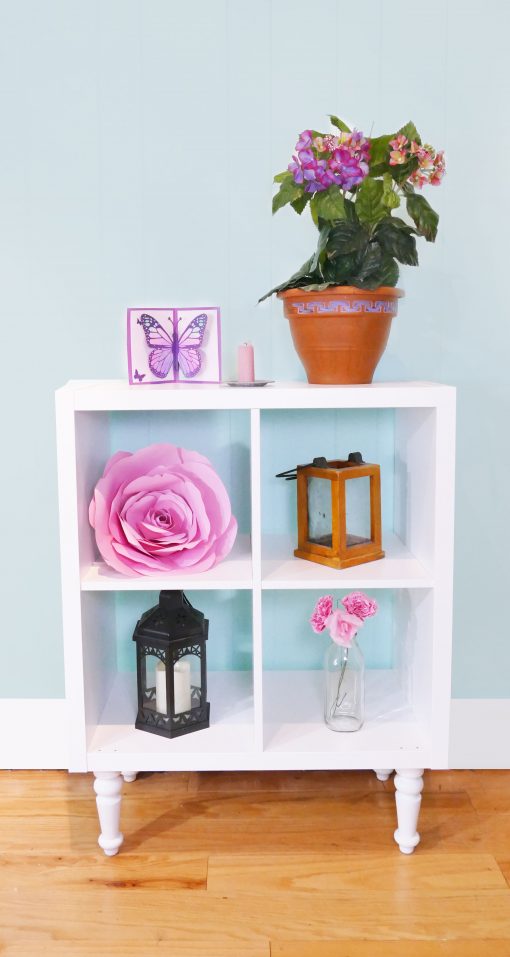 Here's the IKEA Alex drawers with the legs on: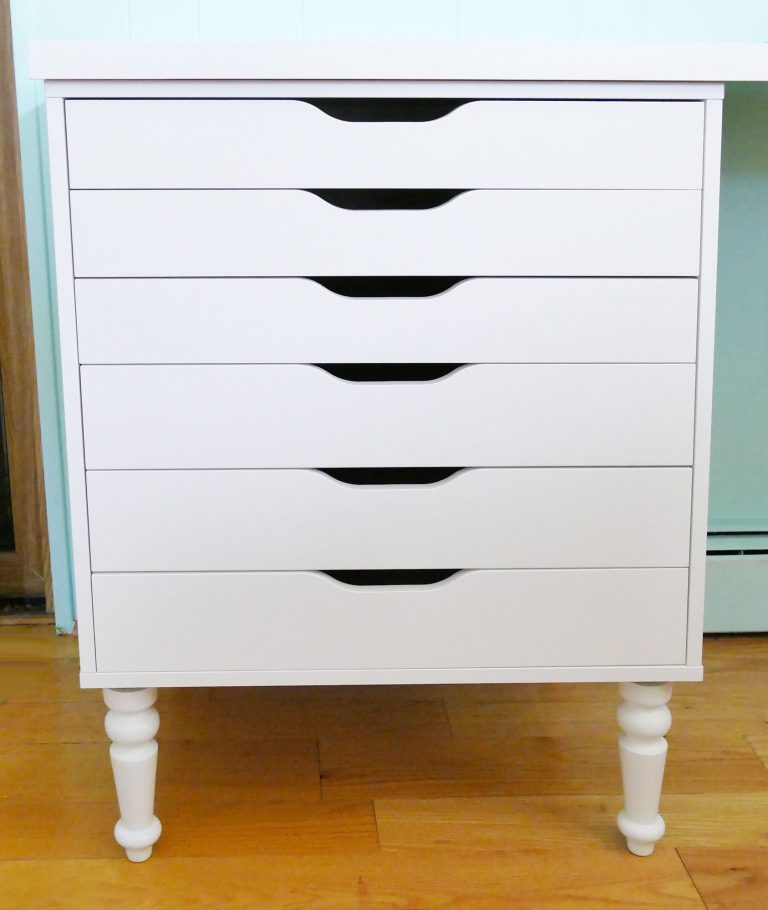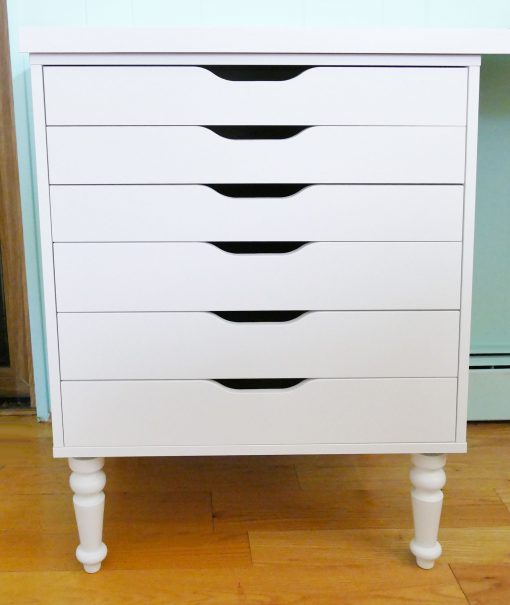 We have multiples of these IKEA units, and all have legs on them now. These shelves and drawers will be around the perimeter of my craft room, with white tabletops on top. I am so excited about how it's all coming together and I can't wait to show you more.
Please let me know if you have any questions!
Love,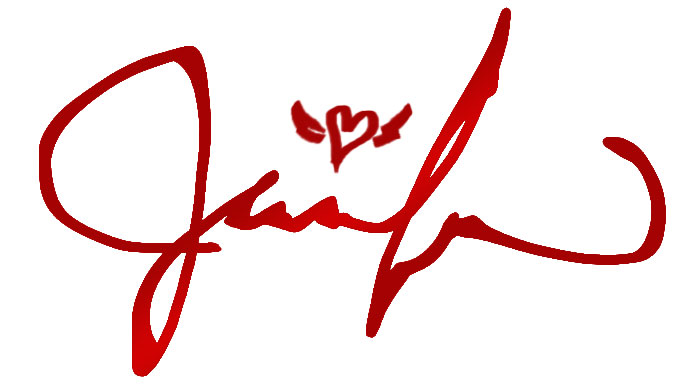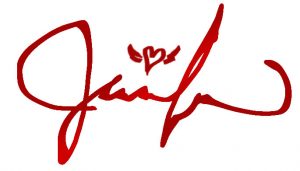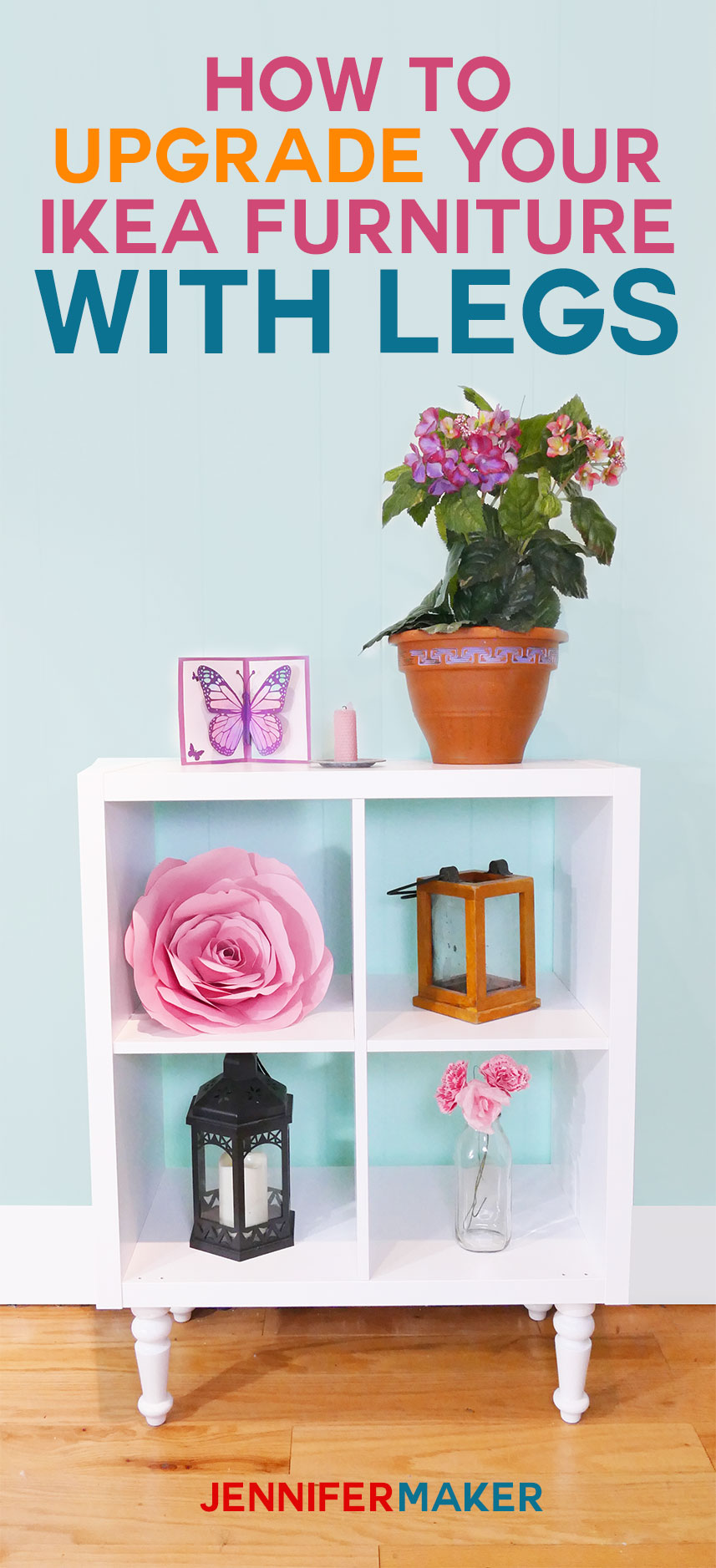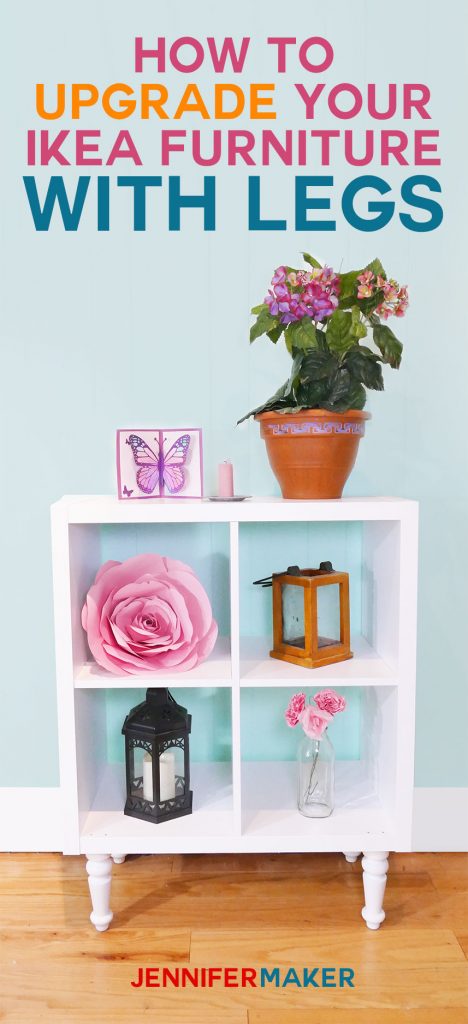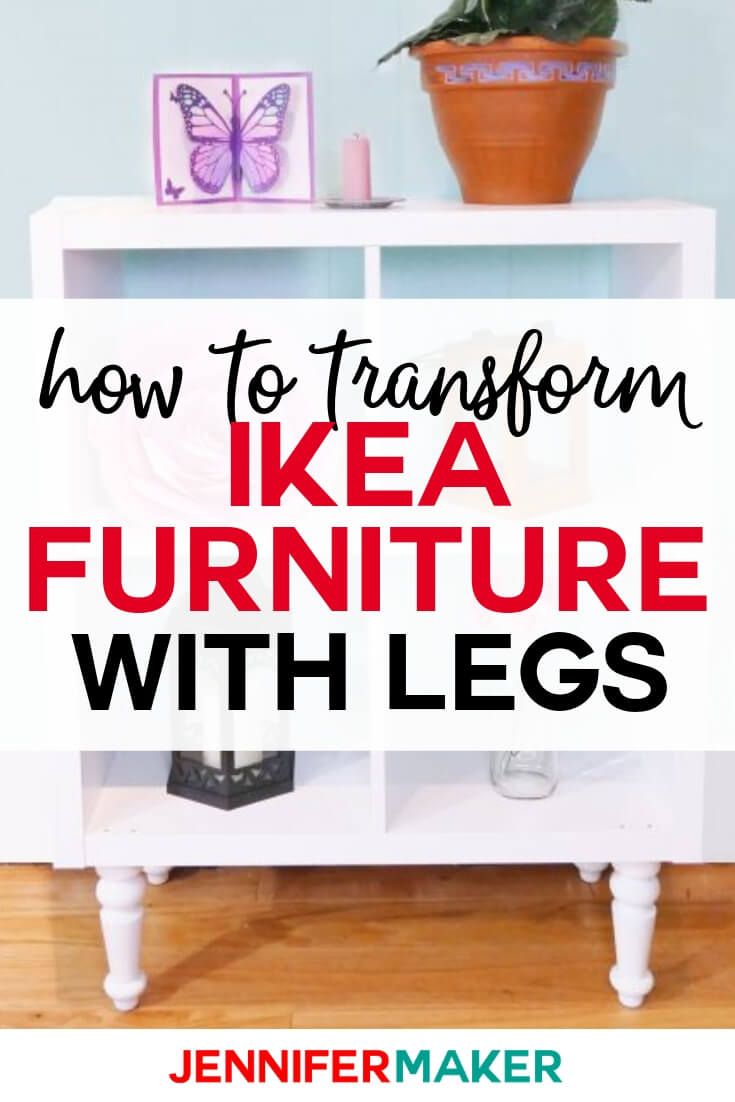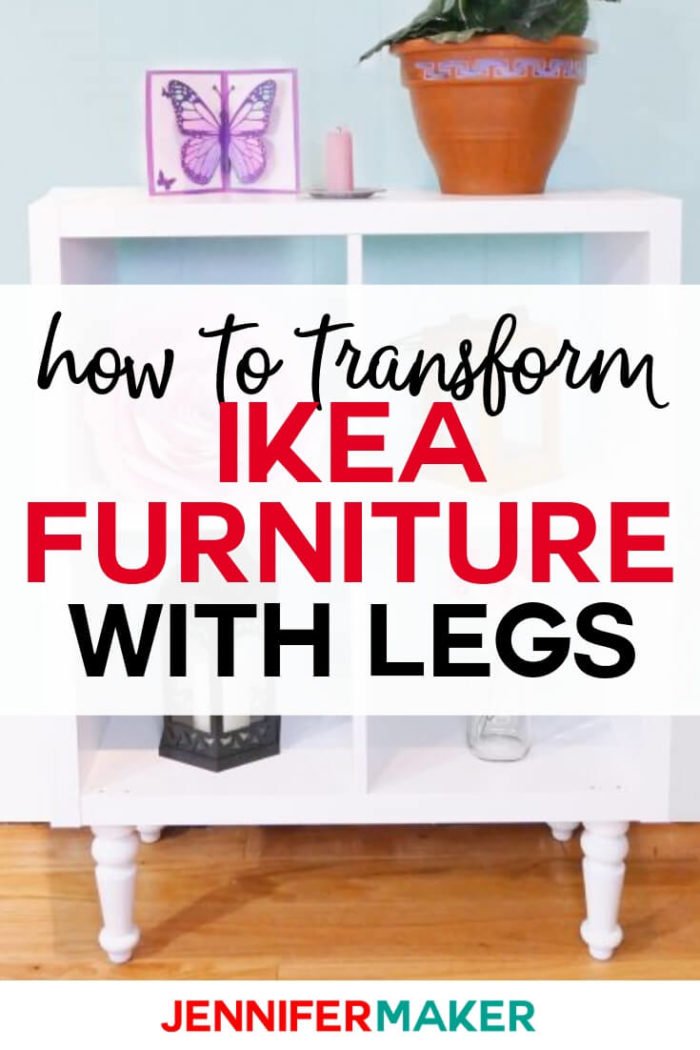 Learn How to Add Furniture Legs to IKEA Shelves and Drawers!