Decorated glass blocks make beautiful home decor as well as wonderful gifts and memorials! Learn how to choose, prepare, decorate, and light them up in this tutorial
I love anything with lights in these cold, dark months, and that includes lighted glass blocks! These glass blocks with pre-cut holes have been popping up in the craft stores lately, and you may be wondering how you can use them. Decorated glass blocks are particularly popular around the holidays, but are also used year-round as memorials and to mark special occasions. They are also just a fabulous way to show off a pretty vinyl decal!
You can
get these glass blocks at craft stores for about $12-15
. Now you CAN also get glass blocks from home improvement stores, but they often do not have a way for you to get inside. And getting inside to put lights and decorations is one of the best things about a glass block! You can put little LED lights like these inside the blocks, or even stuff them filled with fake snow, some fiber fill, or even sand. Note: If you cannot find a glass block that is pre-drilled, this
excellent tutorial
explains how to drill a hole in glass block purchased from a home improvement store.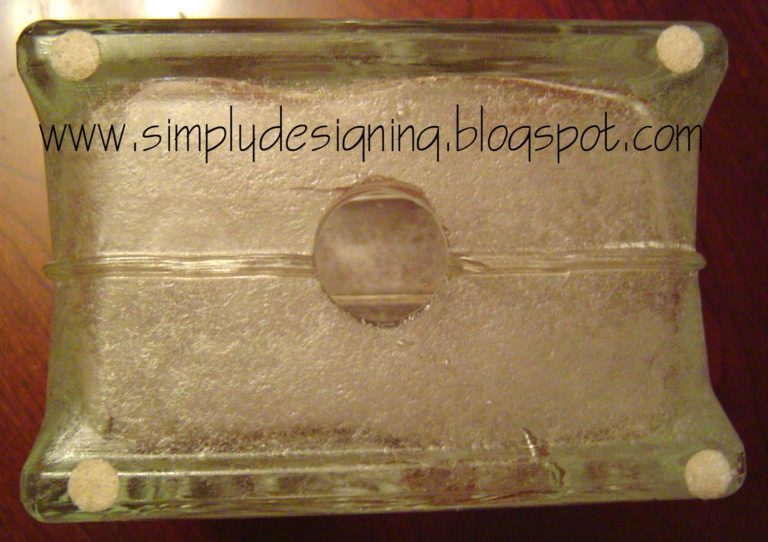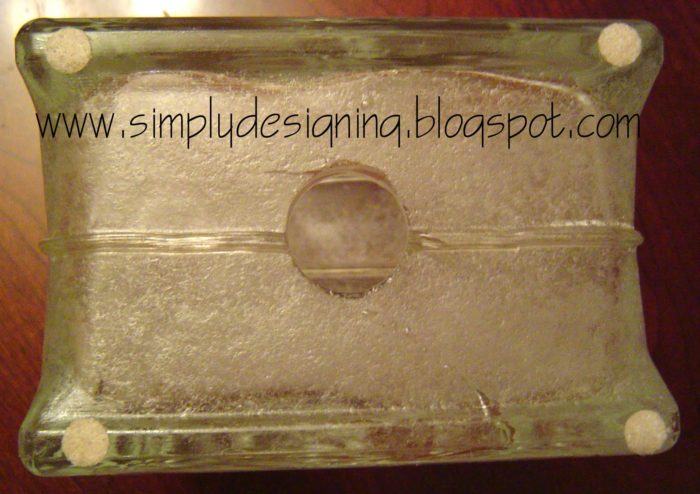 When you get a glass block, look for one with a smooth surface. The bumpy ones are harder to decorate. And you can decorate them in a lot of ways — many people paint them, but I think most people put vinyl decals on them. The glass is the perfect surface for self adhesive vinyl and there's so many different ways you can do it.
For my glass block, I designed a snowy window. You can see the snow building up on the panes and the snowflakes are swirling about. And I took advantage of the glass to put an extra layer of vinyl on the BACK of the block, so when you look through the window, you see a forest scene. I designed this so YOU can decide how many snowflakes and what sort of forest scene you see through the window, as I've provided extra snowflake designs as well as a Santa sleigh and a snowman for you to decorate with.
I put "Let it Snow" on the front, but you could personalize this with your own name or saying. I'm going to show you how to do all of this, as well show you how apply your vinyl to the glass. You can get my snowy window free design in my resource library (sign up to get the password below).
Many thanks to the
readers and viewers who requested I show how to make decorated glass blocks
(Joyce A., Lee R., Kristy J., Brandi C., Judy, Sue M., Pamela O., Penny B., and Joyce A.). Each person who contributed this project idea will receive an extra entry for your idea (I am keeping track on this on my end). And don't forget,
you can suggest project ideas for this Challenge here
and receive entries to win one of our awesome prizes, including a Cricut Maker!
Key concepts taught in the video tutorial include how to weld, how to reposition things on a mat, and how to weed and apply vinyl.
See exactly how to make decorated glass blocks in this step-by-step video below: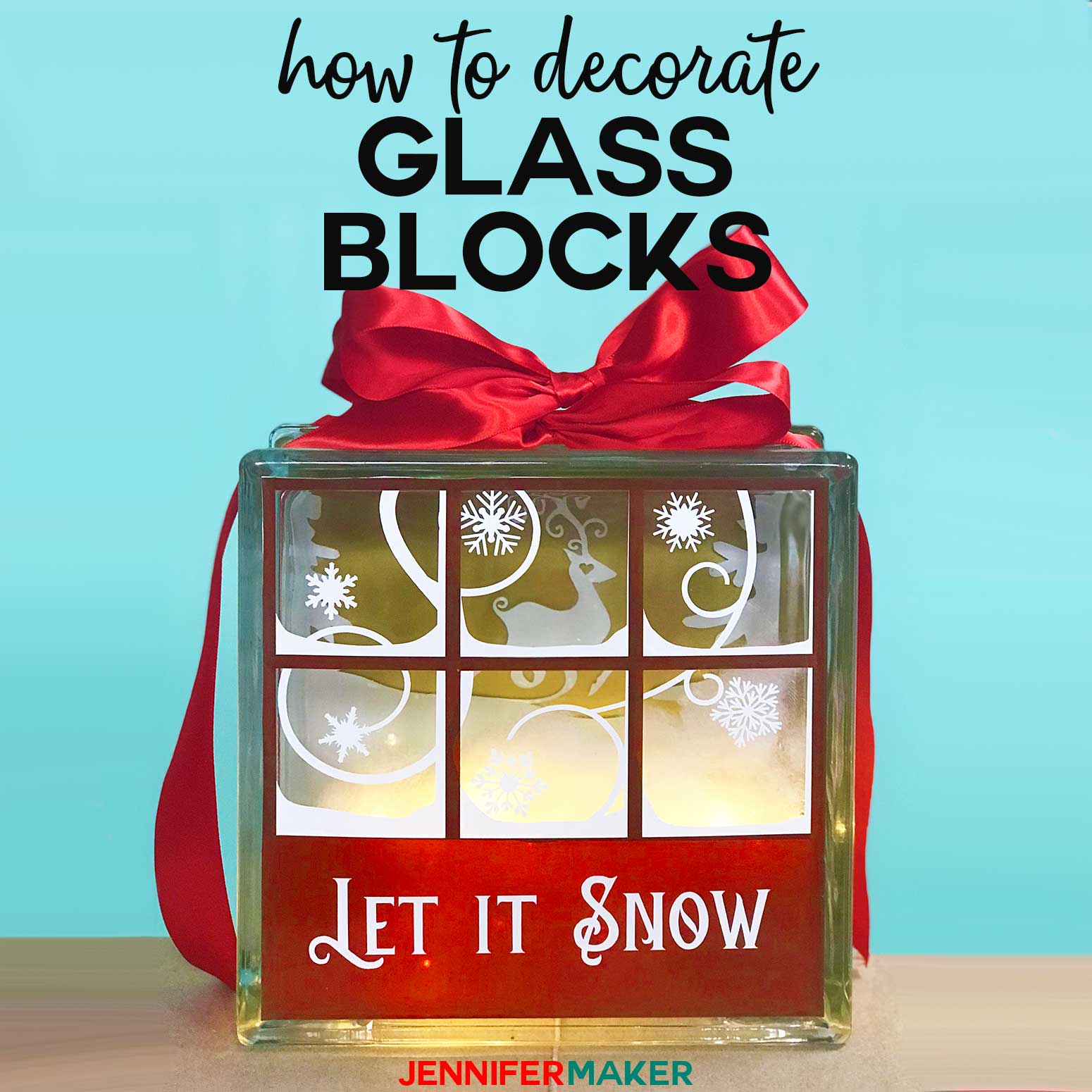 So let's have some fun and decorate glass blocks! This post contains some affiliate links for your convenience (which means if you make a purchase after clicking a link I will earn a small commission but it won't cost you a penny more)! Read my full disclosure policy.

Materials for Decorated Glass Blocks
How to Decorate Glass Blocks
You can download glass block designs (Design #127) from my free resource library (you can get a password for it at the bottom of this page). If you're going to cut this vinyl on your cutting machine, upload the file to your design software. If you're not sure how to upload an SVG cut file to Cricut Design Space, watch this helpful video training series I made. If you're on an iPhone or iPad, here's how to download and upload SVG files to the Cricut Design Space app.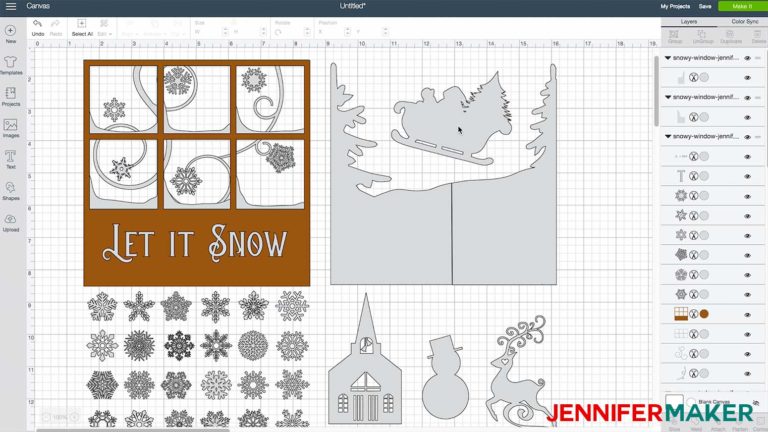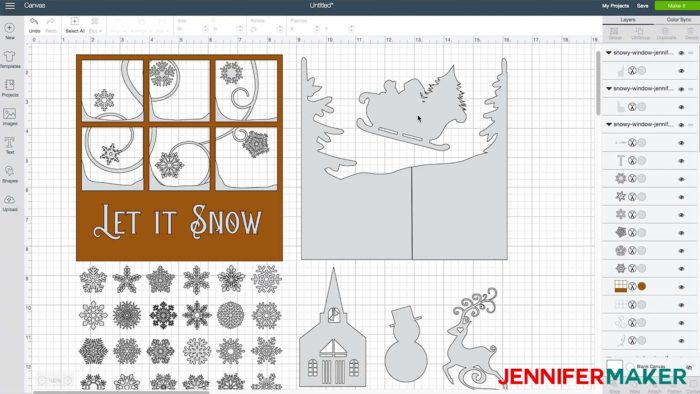 Check back later for more instructions and photos, or watch the
video
linked above!
Get my free SVG cut files and patterns for Decorated Glass Blocks
I hope you can see just how many possibilities there are for decorating these glass blocks now! I struggled a bit to come up with just one design. I actually had to refrain from going back to the craft store to buy more glass blocks just so I could decorate them differently! I'm not even kidding. When I mentioned at dinner that I was thinking of going back to get more glass blocks, I got THE LOOK. You know, the "don't you have enough craft supplies already?" look. Haha, just kidding … Greg is amazingly supportive of me and my craft habit!
If you use my glass block designs, please share a photo in our Facebook group, email it to me at hello@jennifermaker.com, or tag me on social media with #makershowandtell.
See all of the projects, tutorials and free designs in The Great Maker Show and Tell Challenge! There is one for each day of the 25 Days of Christmas! This is my gift to you for the tremendous support, enthusiasm, and love you've shown to me and my little blog over the past two years. To "open" a gift, hover over the day's image and click the download icon.
[ess_grid alias="25days2″]
Love,