Copper patina is a classic look, and it's easier than you think to create a faux copper patina look on nearly anything you want!
Copper is my favorite metal. I love its shiny, happy color. I usually can't afford real copper things, so I do a lot of copper spray painting instead. But let's be real here — real copper oxidizes over time. Weathered copper gets a lovely, blue-green patina when it is exposed to oxygen in the atmosphere. So I set about figuring out how to create a faux copper patina look for more realistic copper decorations.
Naturally, I turned to the Internet for ideas. What I found was a lot of fancy techniques, specialized materials, and — frankly — unnecessary hard work. I really felt I could create a faux copper patina look using regular paint and tools, and I did!
To make sure I was getting the look right, I studied real weathered copper metal with genuine patinas from oxidization.
So allow me to show you how to create a faux copper patina paint technique the easy way! This post contains some affiliate links for your convenience (which means if you make a purchase after clicking a link I will earn a small commission but it won't cost you a penny more)! Read my full disclosure policy.
Materials for the Faux Copper Patina Look
How to Easily Paint Anything with a Faux Copper Patina
First, clean and wipe off the item you want to paint.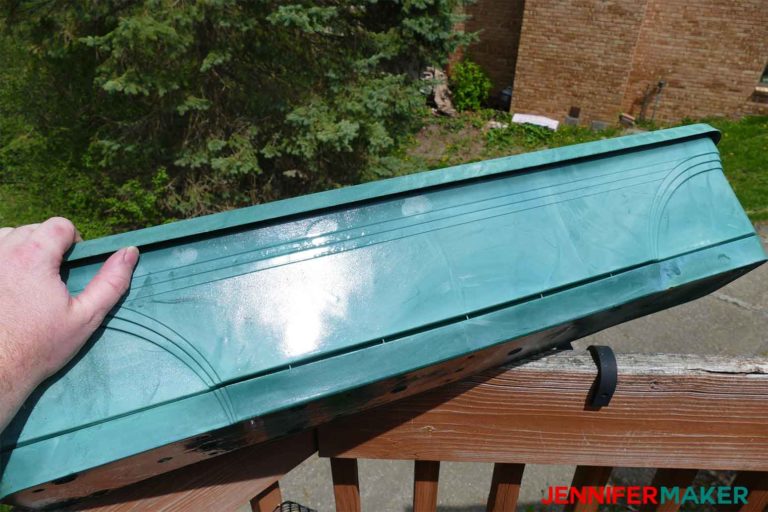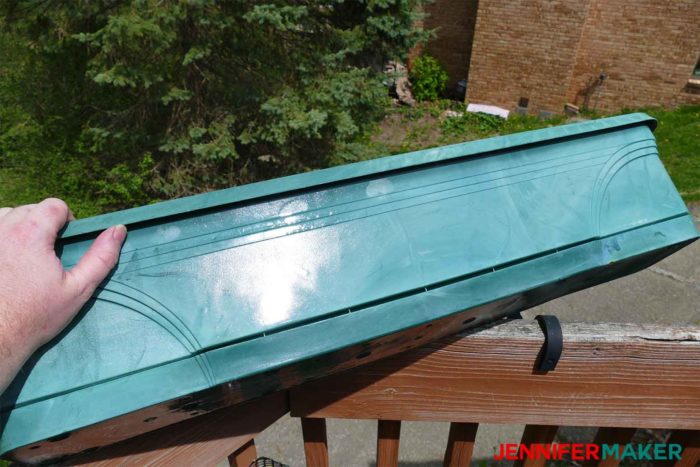 Next, completely paint your piece with copper metallic spray paint. Paint in several light coats for the best results and minimum dripping. Allow to dry 24 hours before moving on to the next step.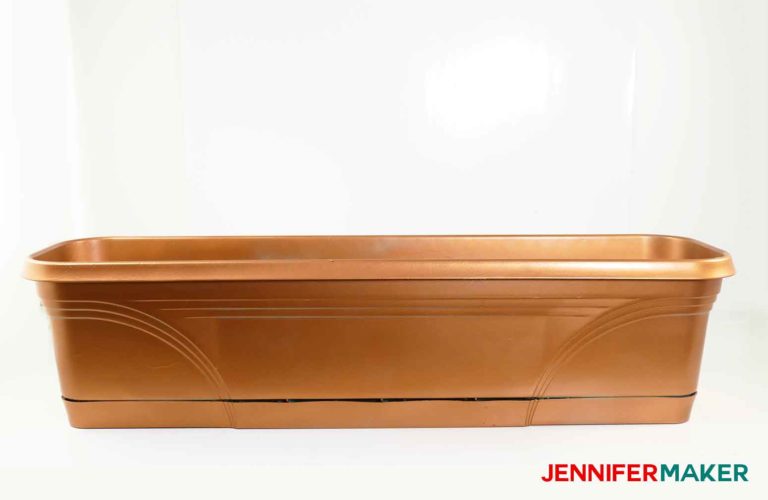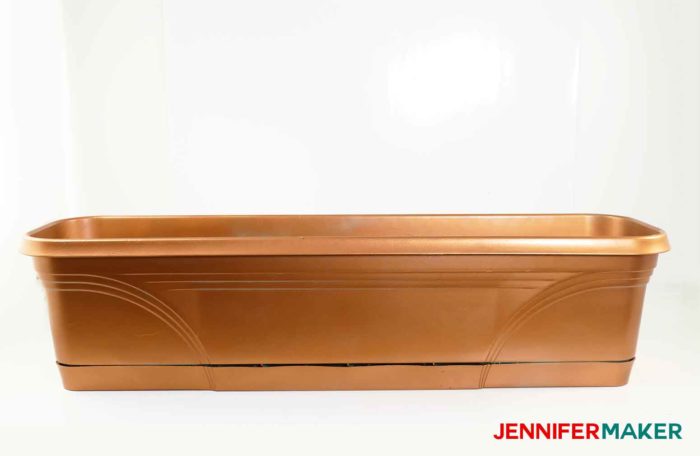 Now brush on your aquamarine paint. Important: Do not allow this paint to dry before the next step.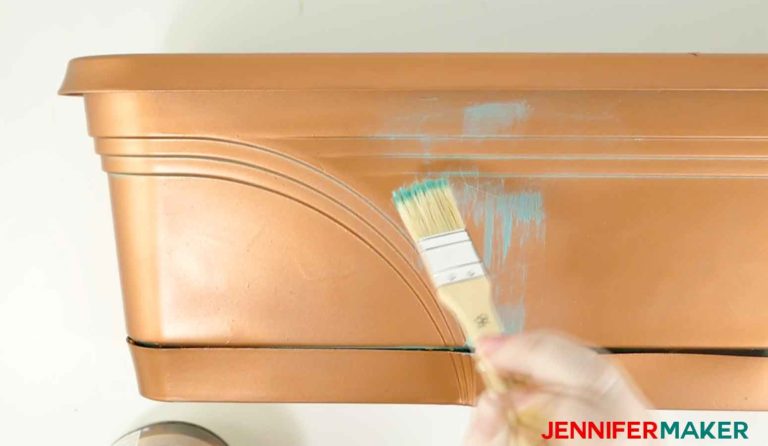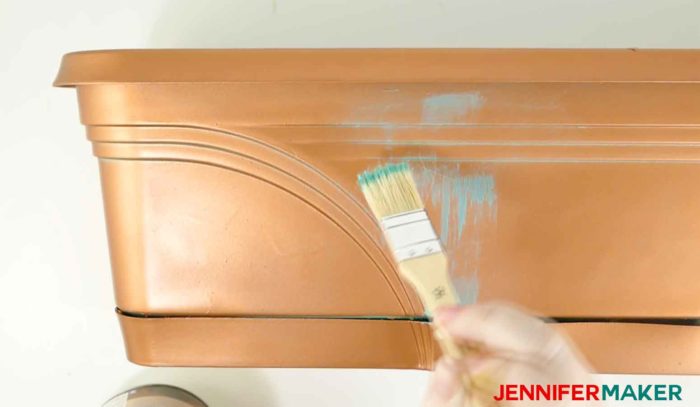 Using your damp paper towel or rag, lightly wipe off the aquamarine paint in various spots while the paint is still wet. You'll want to wipe in an up-and-down fashion rather than side-to-side for it to look the most realistic. Where you wipe it off depends on what look you're going for. Generally speaking, the bits of copper more exposed will oxidize more, so you'll want to wipe off more of the aquamarine paint in crevices and in areas where it would be a little less exposed to air.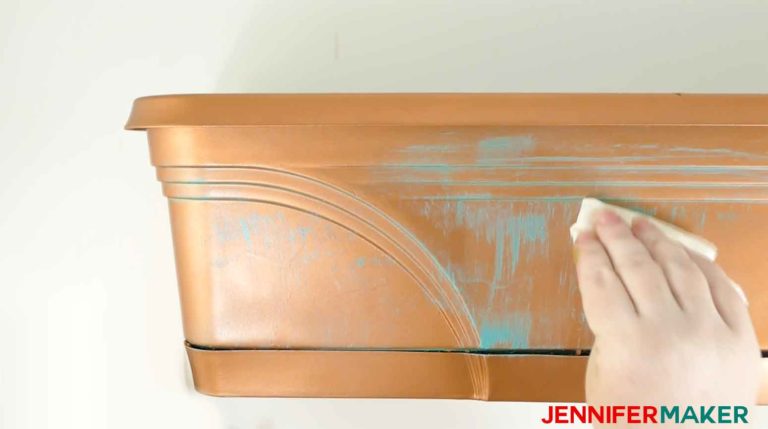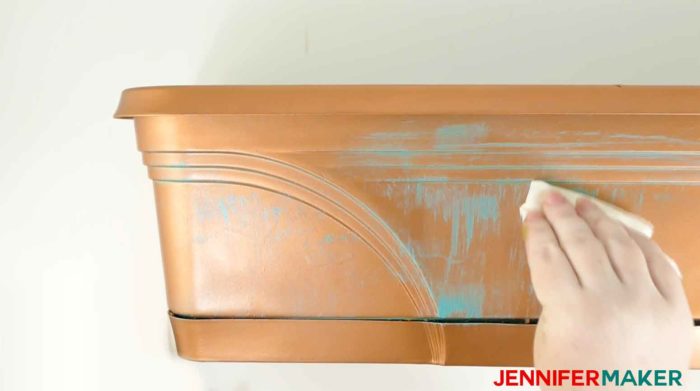 Wipe off as much or as little of the aquamarine paint as you wish. Copper oxidizes into a WIDE variety of patinas, so nearly any level of patina is authentic. It should be noted that not all copper patinas are blue-green — some are more of a brown-black. But I didn't want that color, so I didn't use it.
Tips: You don't have to just wipe the paint off. Try swirling and dabbing, too! Or get a spray bottle of water and mist your piece while the paint is still wet. Feel free to experiment. Just keep your rag damp as you work.
If you want more of a mottling effect with your copper patina, dip a dry paint brush or sea sponge in some of your aquamarine paint and dab it very lightly onto various areas of your painted piece.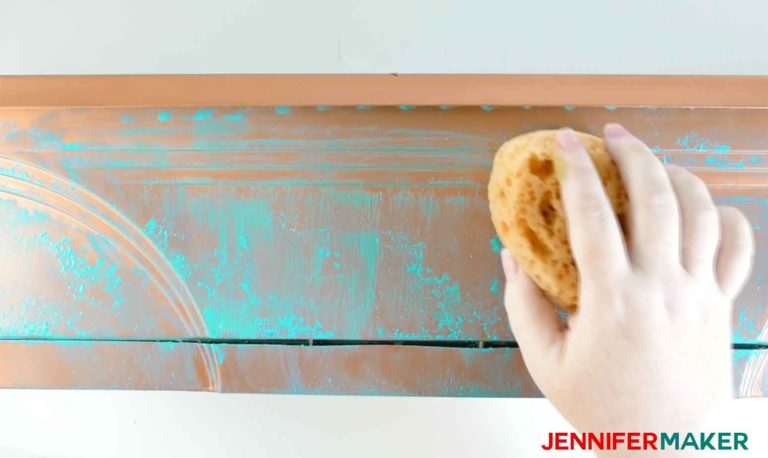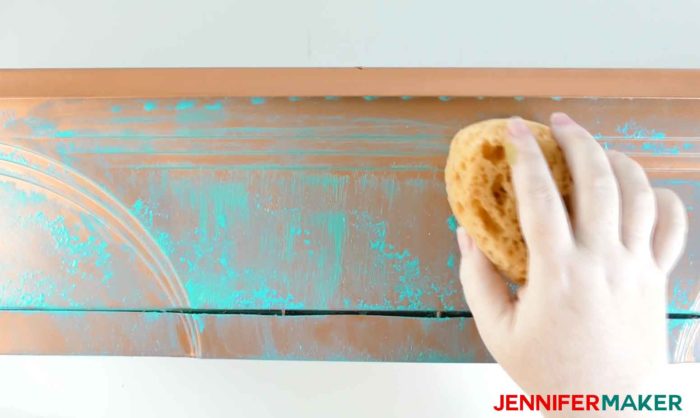 Here is the faux copper planter all finished: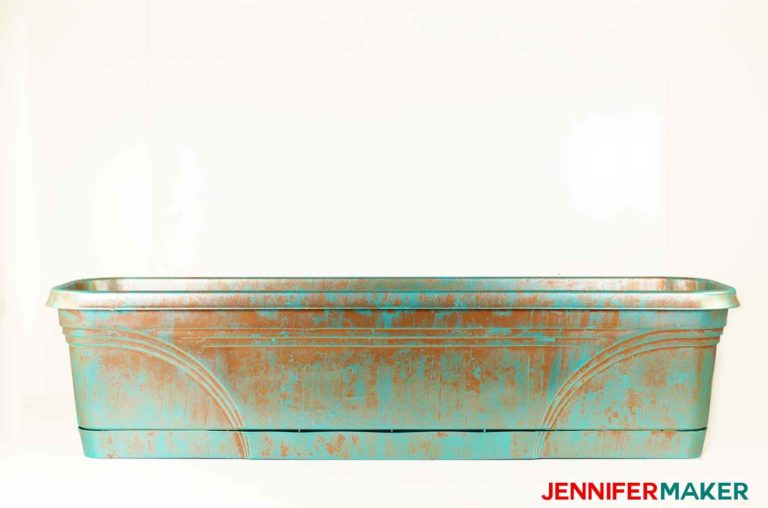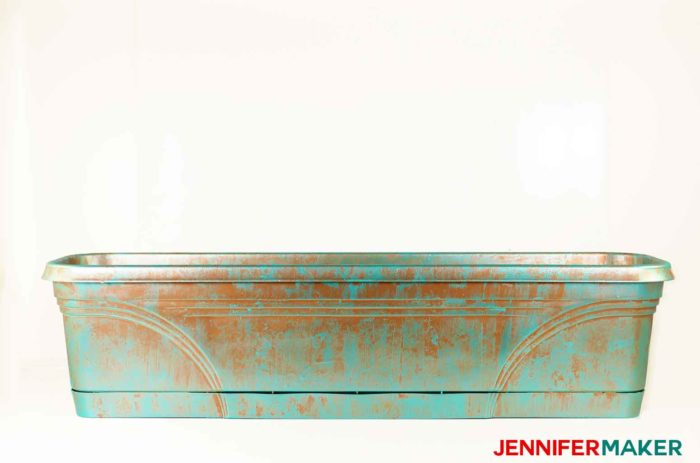 If you want to preserve your hard work, seal it with a matte acrylic sealer. Why not gloss like shiny copper metal? Real copper becomes less shiny and more matte as it weathers, so a matte sealer is more authentic looking.
I'd love to see your project! If you make one, please share a photo in our Facebook group, email it to me at [email protected], or tag me on social media with #jennifermaker.
Love,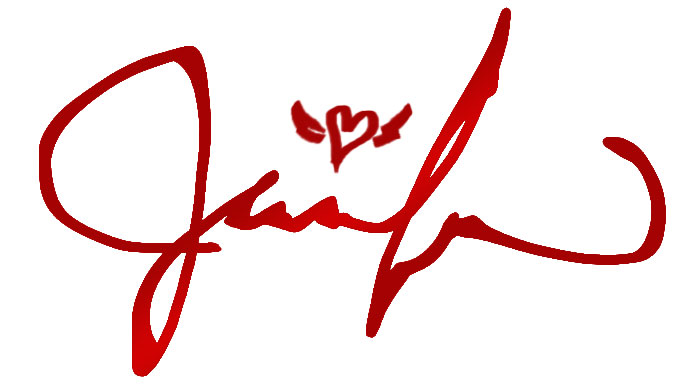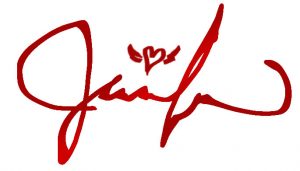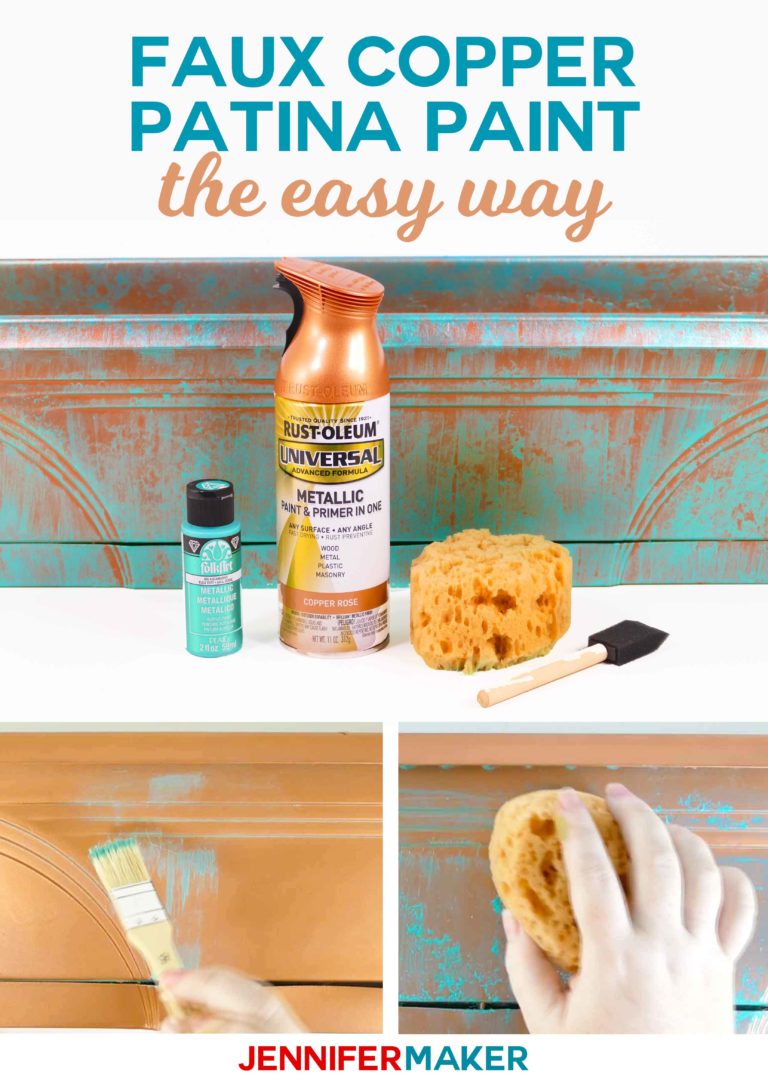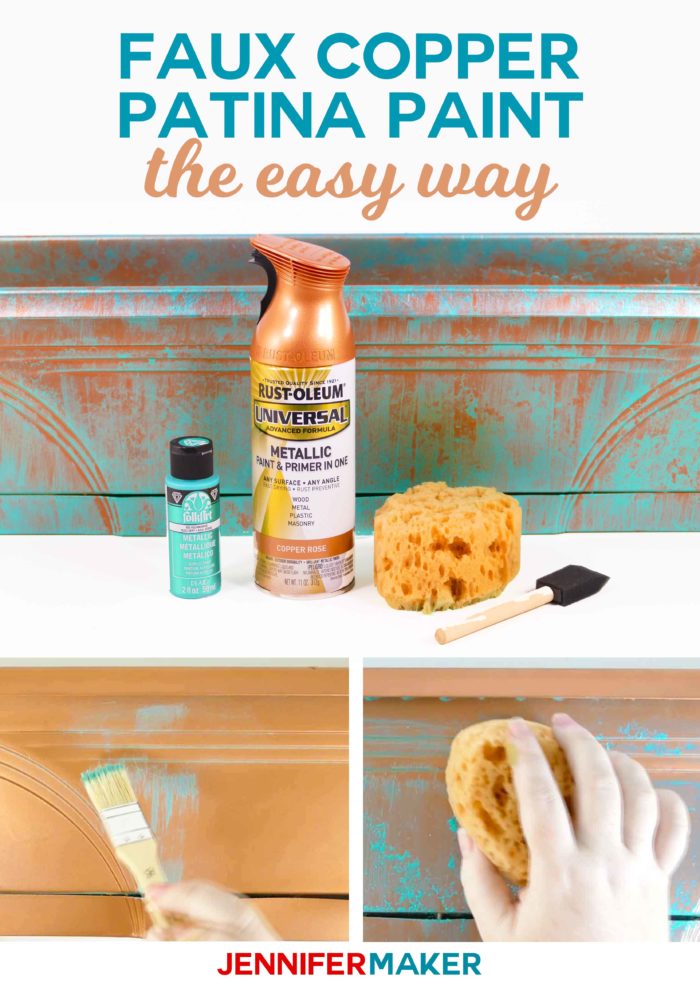 Easily paint anything with a faux copper patina technique for a classy look!