Refresh your container garden this year by simply spray painting plastic planters in any color or style that suits you, quickly and easily!
Right after I moved into my house 12 years ago, I bought some of those ubiquitous plastic planters from a home improvement store. I'm talking about the long rectangular kind that are great at holding flowers but a little sad on style. They are now faded by the sun and weather. I went to buy new ones for our new garden area, but the only colors they had were black and army green. BORING. So I instead of buying new ones, I decided to just spray paint my plastic planters and containers in the color and styled I wanted.
I had seven old plastic planters to work with — here's one of my old and busted planters, faded and discolored.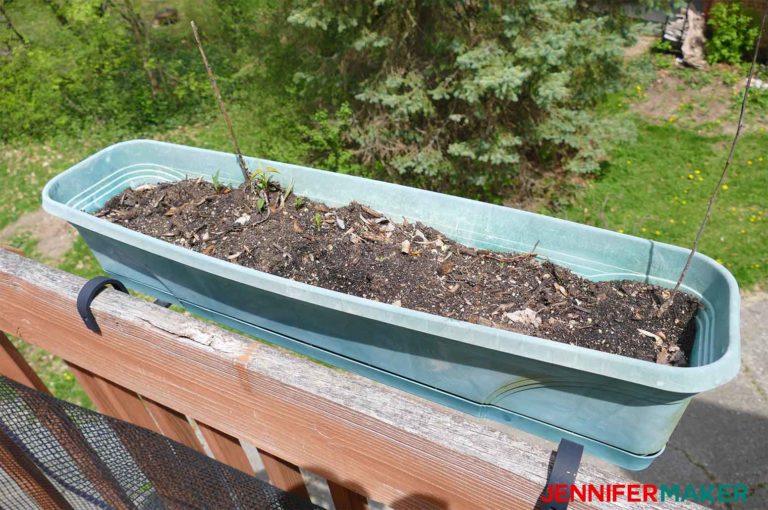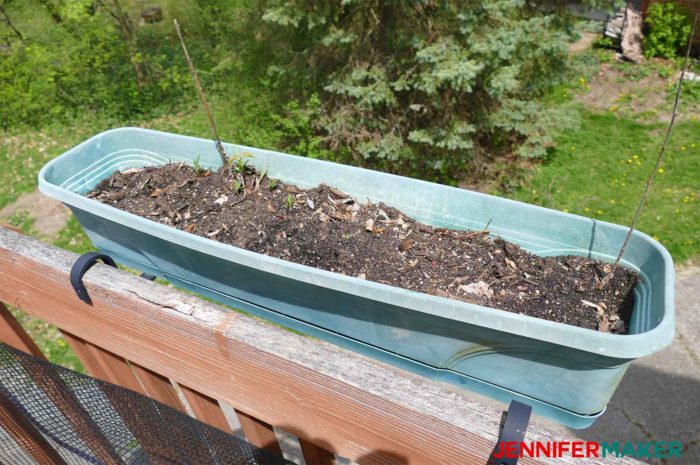 I tried out a couple of different painting styles … and I learned a lot about how to spray paint plastic planters along the way. I experimented with outdoor spray paint, metallic spray paint, faux painting treatments (copper patina), vinyl appliques, and stencils.
And I'm going to show you how to do ALL of these spray painting techniques for your plastic planters! I'm impressed at how well they turned out — they look practically brand new and SO much cuter now.
I'm excited to show you how to spray paint plastic planters the easy way! This post contains some affiliate links for your convenience (which means if you make a purchase after clicking a link I will earn a small commission but it won't cost you a penny more)! Read my full disclosure policy.
Materials to Spray Paint Plastic Planters
A plastic planter (I used my 12-year-old ones)
Drop cloth or a something else you don't mind getting paint on, like an old board
Spray paint suitable for plastic
(Optional) Paint for faux painting treatments (I used a aquamarine metallic paint over copper metallic paint)
(Optional) Stencil and outdoor spray paints (the designs I used are in my free resource library)
(Optional) Vinyl appliques (the designs I used are in my free resource library)
(Optional) Acrylic sealer
How to Paint Your Plastic Planters and Containers
First, wash off/wipe off any dirt and dust from your plastic container, especially if you're re-using old ones as I did. We actually took our pressure washer to our old plastic planters since they were SO old and crusted with dirt and grime, but a good washing would also be fine.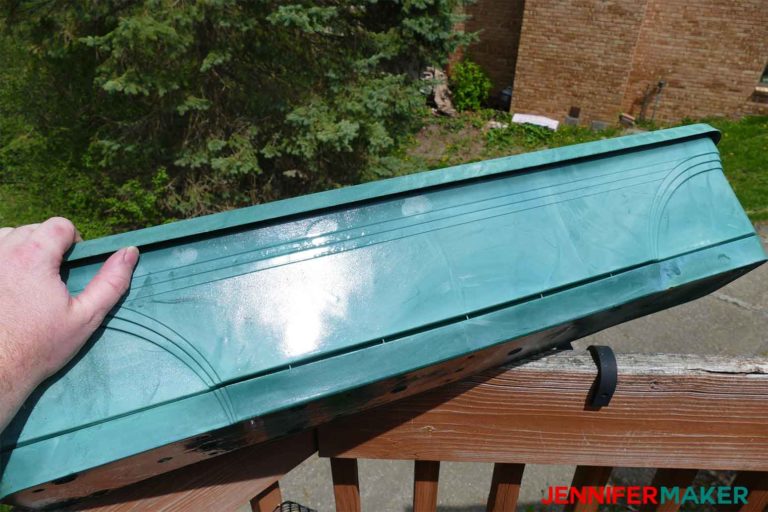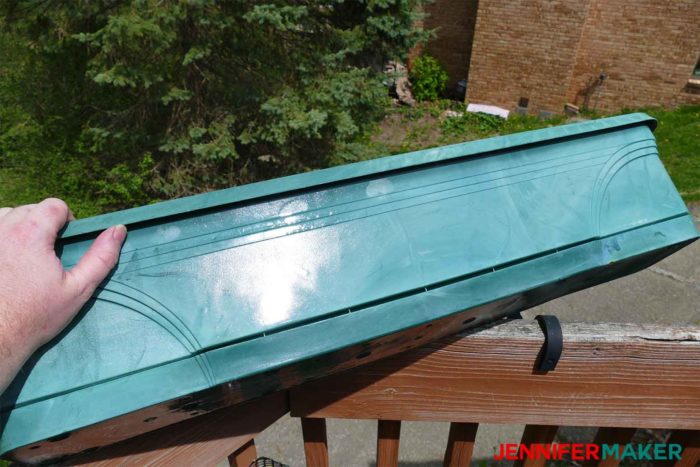 Rub the exterior your planters down with Sander Deglosser — this is going to make your spray paint stick much better!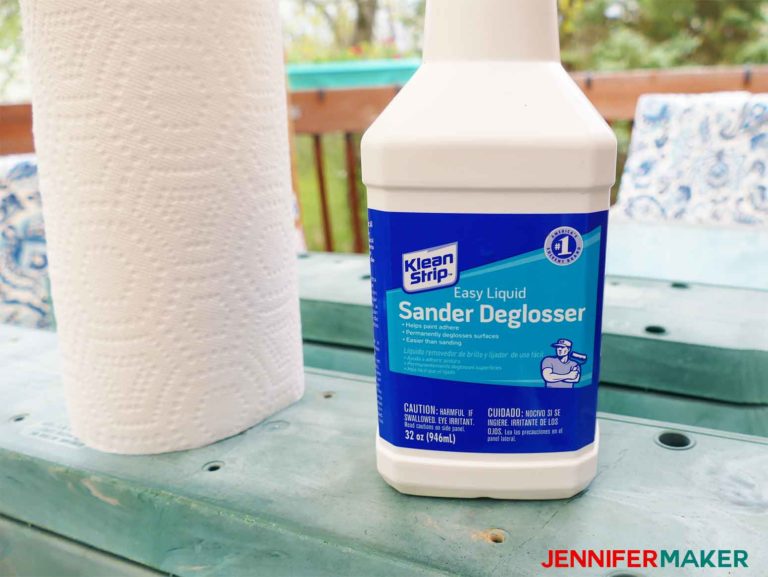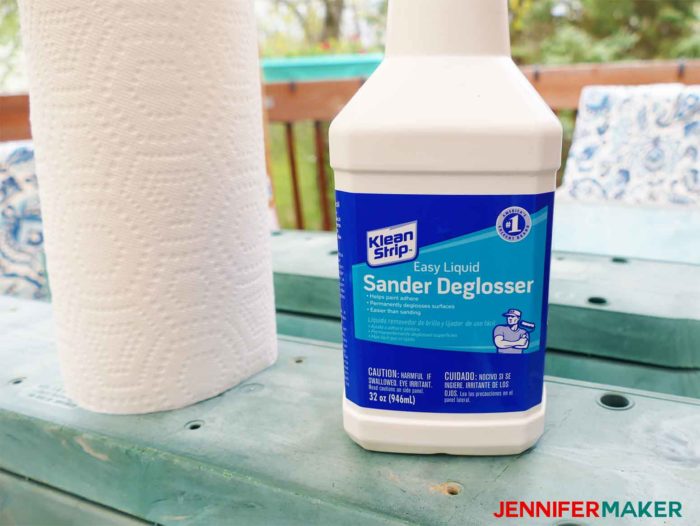 Set your planter on your drop cloth or board, upside down.
Spray the bottom ONLY with a light coat of spray paint. If your planter has a lip or ledge around the top, spray the bottom of that, too.
Once the bottom is dry (usually an hour or less), turn it over and again give the plastic planter a LIGHT coat of spray paint. Light coats are the key to smooth, dripless spray paint application. Resist the urge to completely coat your planter right now.
After that first coat is dry, give your plastic planter another light coat of spray paint. Repeat as necessary until you have a smooth coat of solid paint on your planter. Here are planters with aqua spray paint: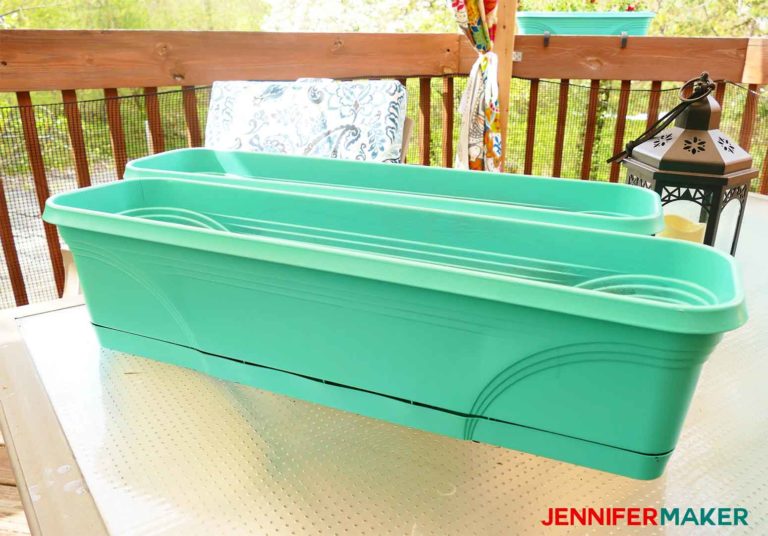 And here is a plastic planter with copper spray paint: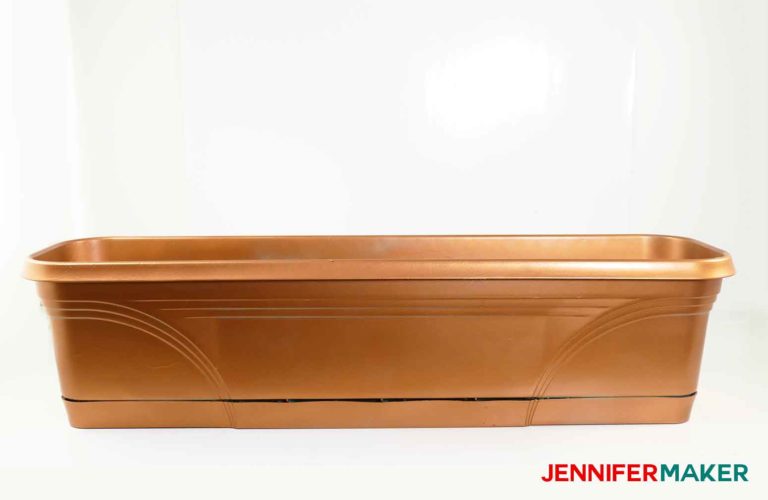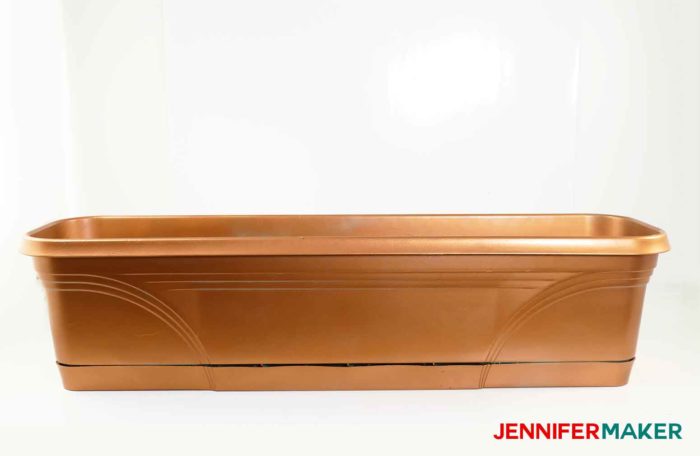 Technically, you can stop here and use your newly-painted planter. But I decided to keep going with some other decorative techniques.
Here is one of my planters with vinyl decorations on it — I used outdoor quality vinyl. If you like this design, feel free to grab it from my free resource library.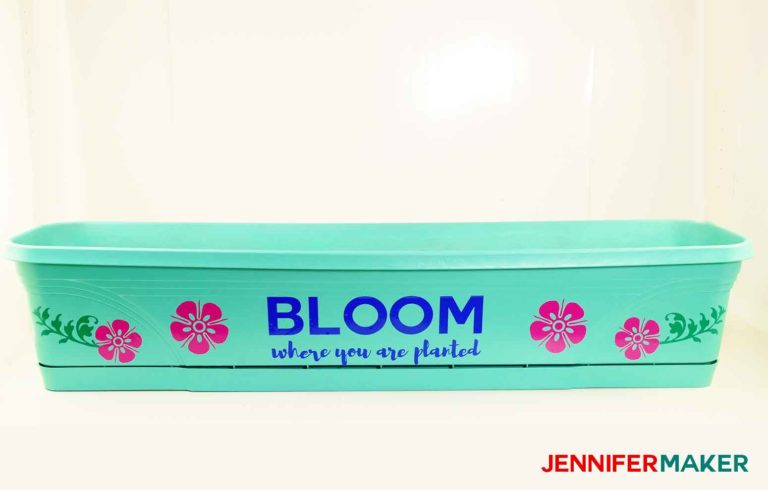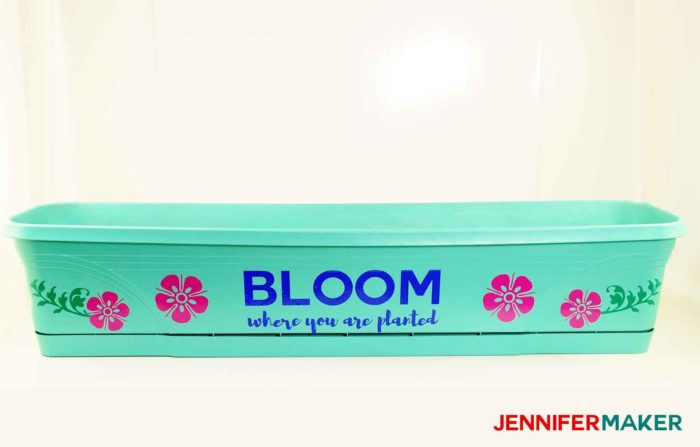 Here is another planter, but this time I tried stenciling it instead of just applying vinyl. It's the same design, yes, but I used outdoor-spray paint instead. And I used the same outdoor vinyl as the stencil here — worked great. (Do not use brushed on acrylics — they'll peel right off!)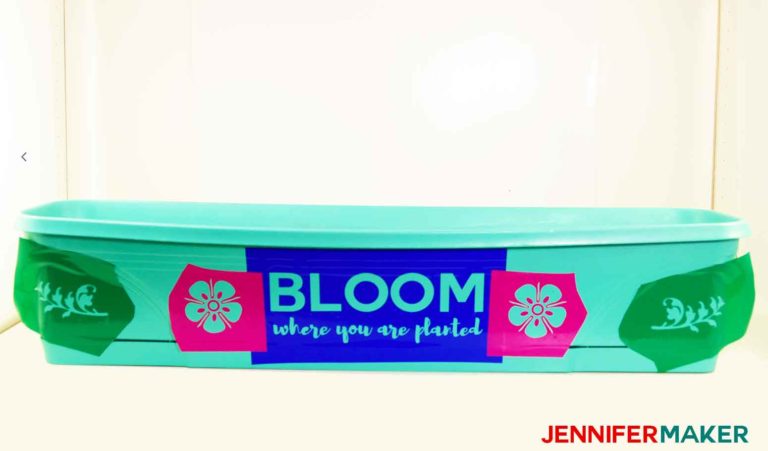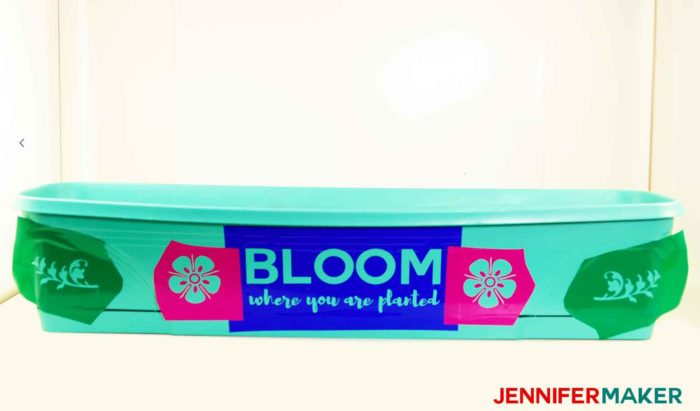 But my favorite is the faux copper with patina planter I painted. I have a whole tutorial on how to paint faux copper with patina if that interests you. You can use the faux copper painting technique on furniture and home decor, too!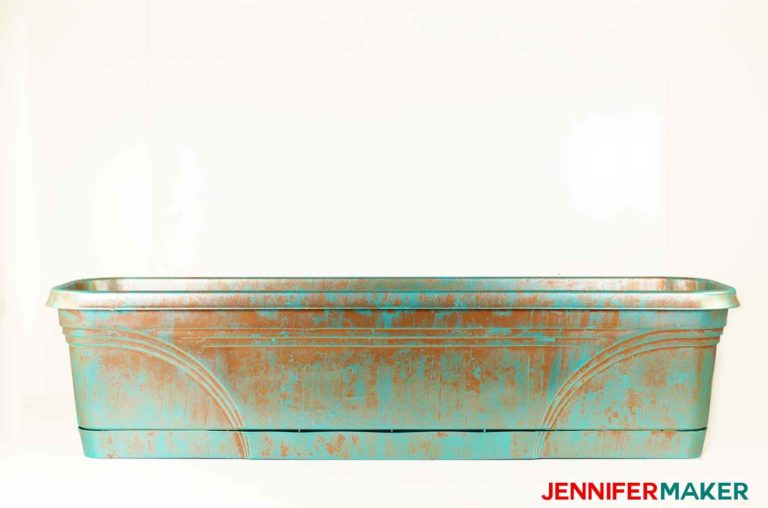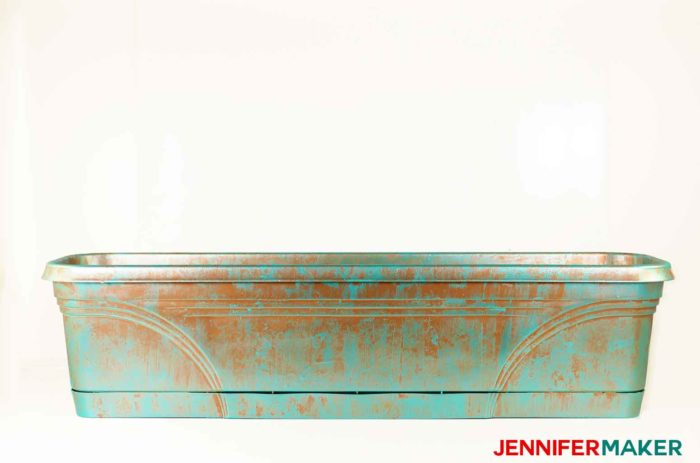 You can really paint pretty much anything your imagination can come up with! I love how easy it was to spray paint plastic planters.
I hope this tutorial helps you refresh your plastic planters and contaners! If it does, please share a photo of what you did! You can send your photo to [email protected] or tag me on social media with #jennifermaker.
Love,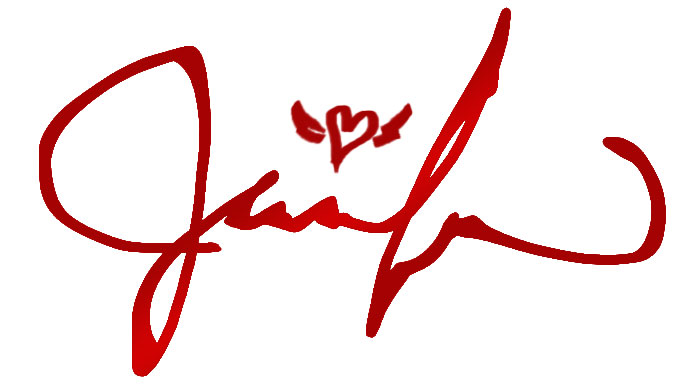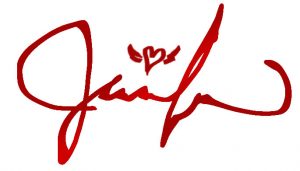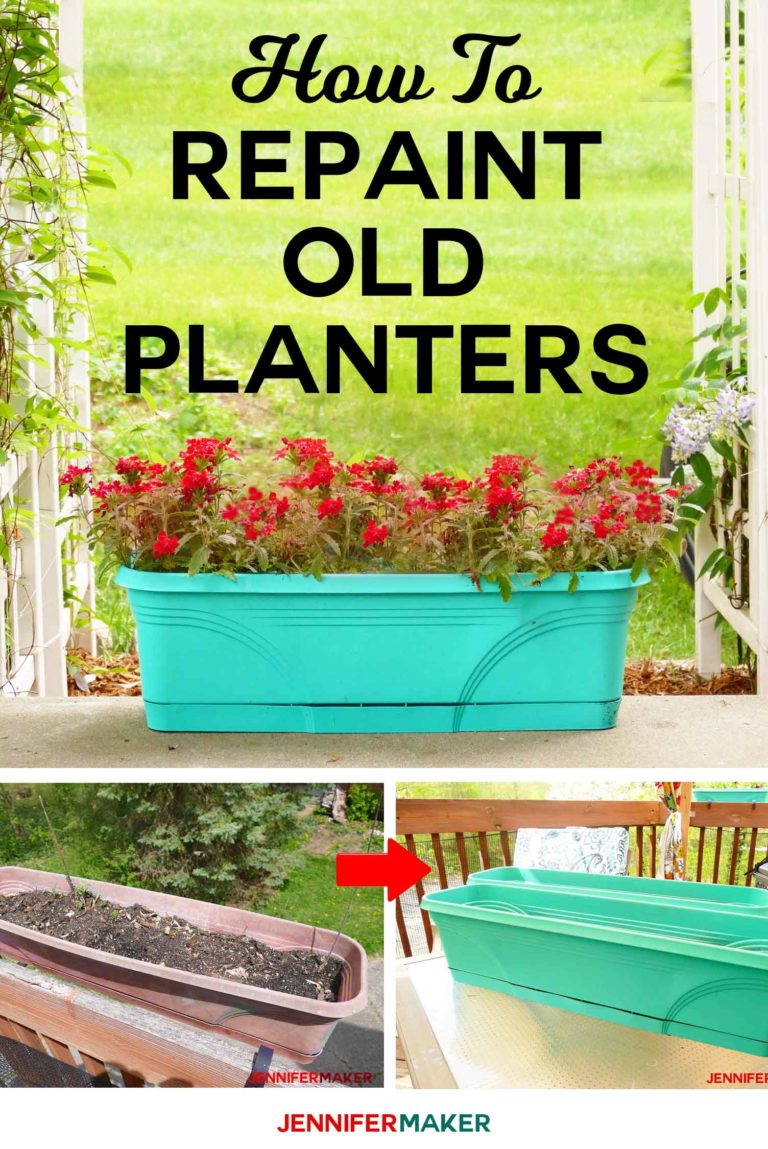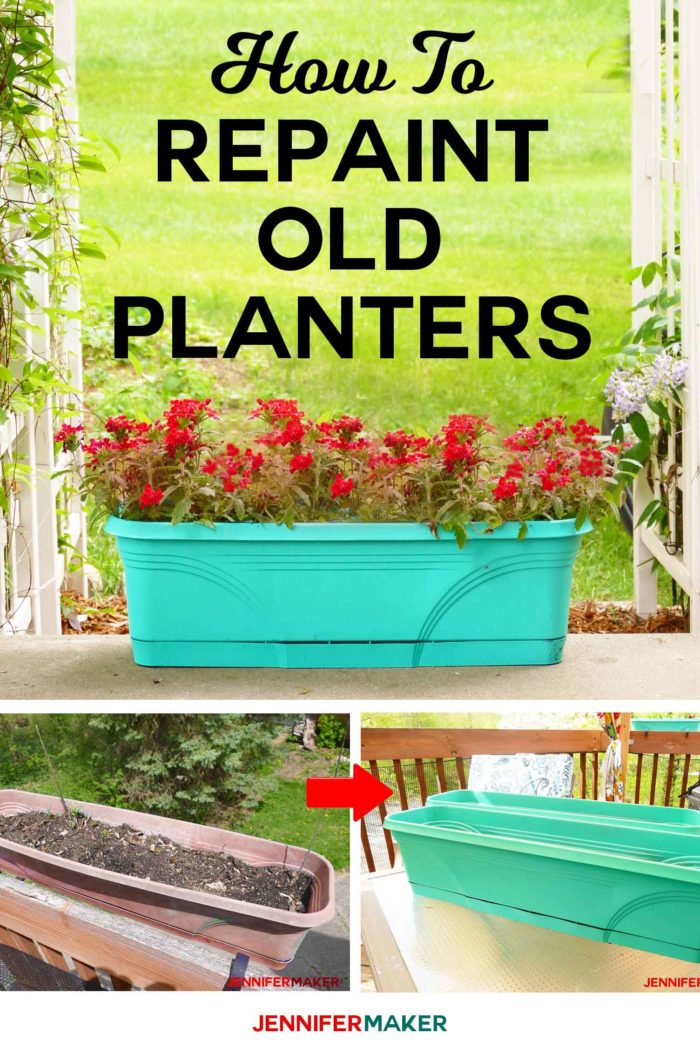 Spray paint plastic planters and containers for a new and refreshing look!