Ever want to make your own custom shirt? I am going to show you a fun way to make them yourself using a screening print process!
Screen printing is so fun and can be done on many different materials, but the most common material used is T-shirts. Screen printed shirts last as long as the shirt, so they are a great option for something you want to keep around for a long time. Have you ever wondered how to do screen printing with your Cricut? This is such a fun project, you will want to make screen print T-shirts for all occasions!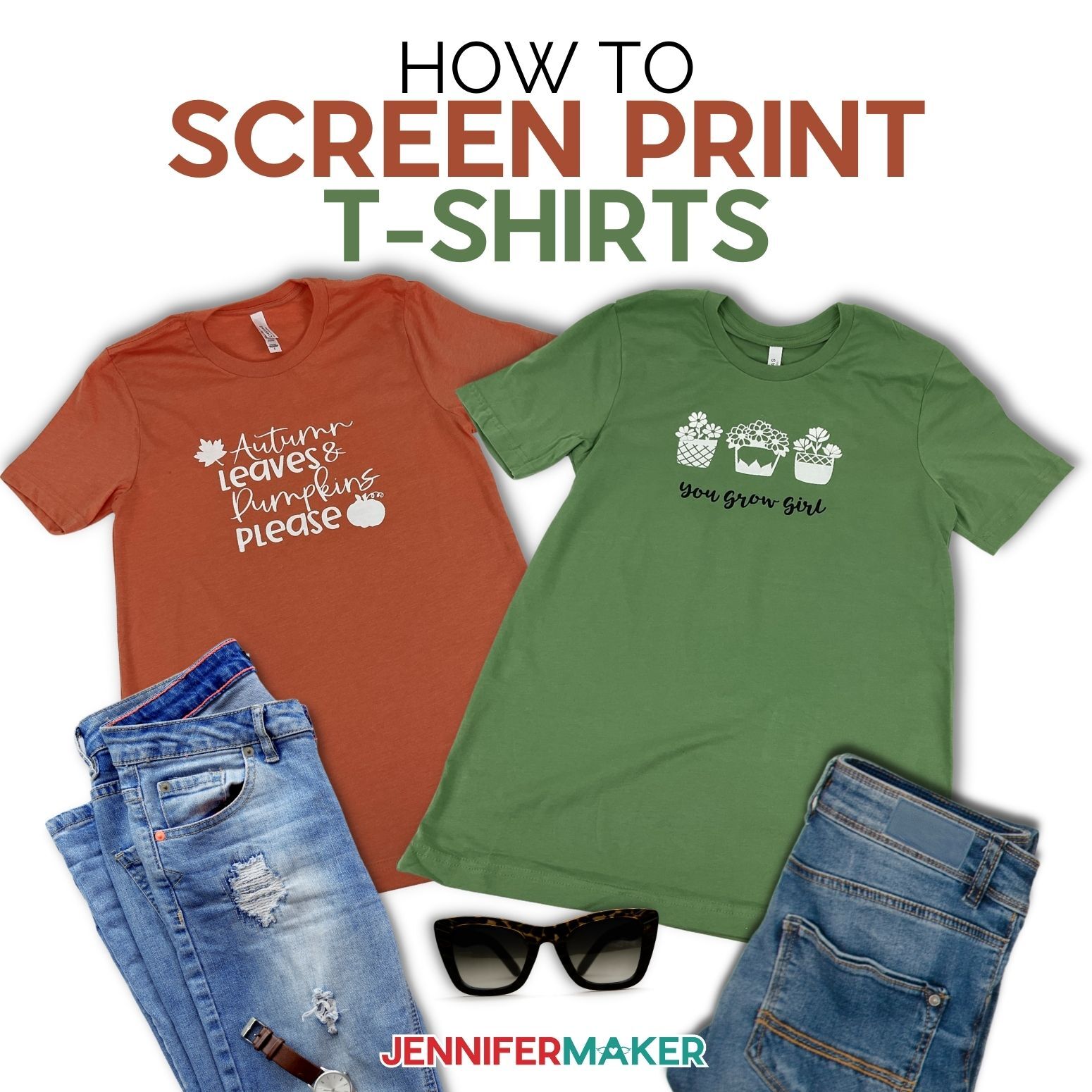 Why pay a lot more than you need to when you can create these beautiful screen printed shirts all on your own. And best of all, they are personalized with a quote that you like, and the size you desire.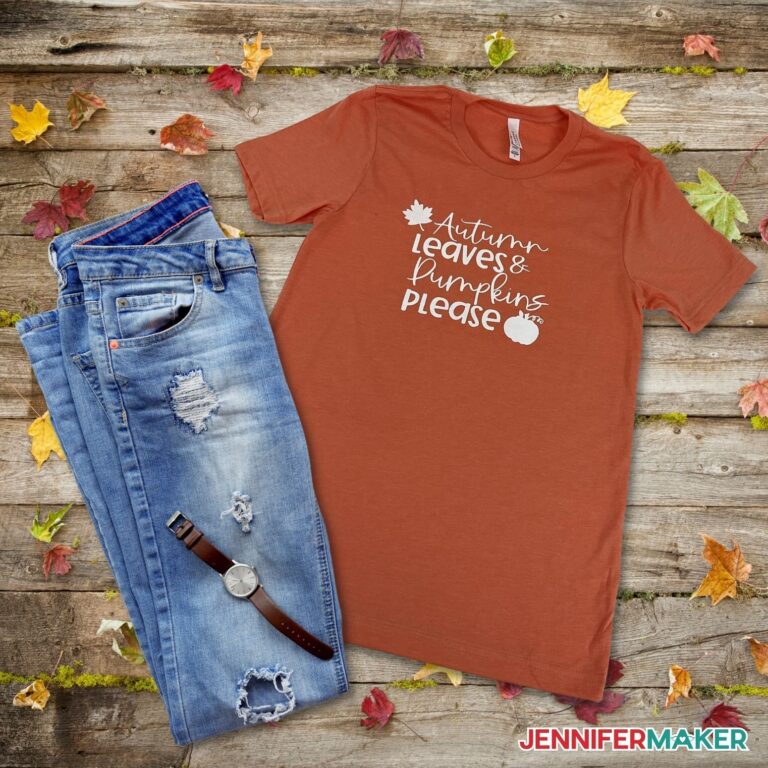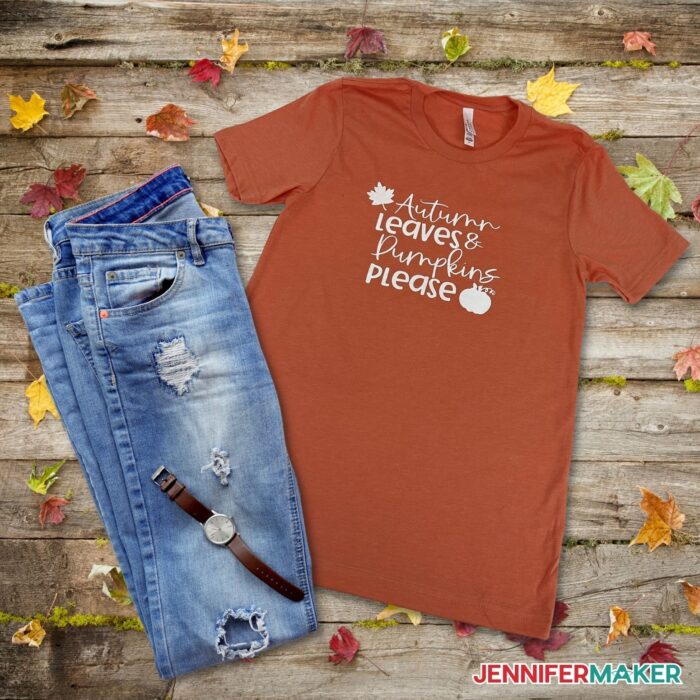 Here is what we will need to make these shirts. Of course we will need a plain T-shirt. You can really use any blank T-shirt you like, but my favorite brand is Bella + Canvas. It's really soft, made of 100% combed cotton, and true to size.
You will also need a silk screen, fabric ink, and Cricut premium vinyl to get the design onto your shirt. You'll need to keep some transfer tape in hand for transferring your design as well.
Be sure to have some butcher paper as well or you can use a drop cloth to protect your surface. We'll be using a bristle paint brush to add ink to the silk screen and a toothbrush for cleaning.
We'll also need some disposable gloves for protection, Green cutting mat, scraper, weeding tool, Cricut EasyPress and mat, but you can also use a household hot iron and a towel if you don't have an EasyPress. Last, but not least, we'll be using the amazing Cricut Cutting Machine.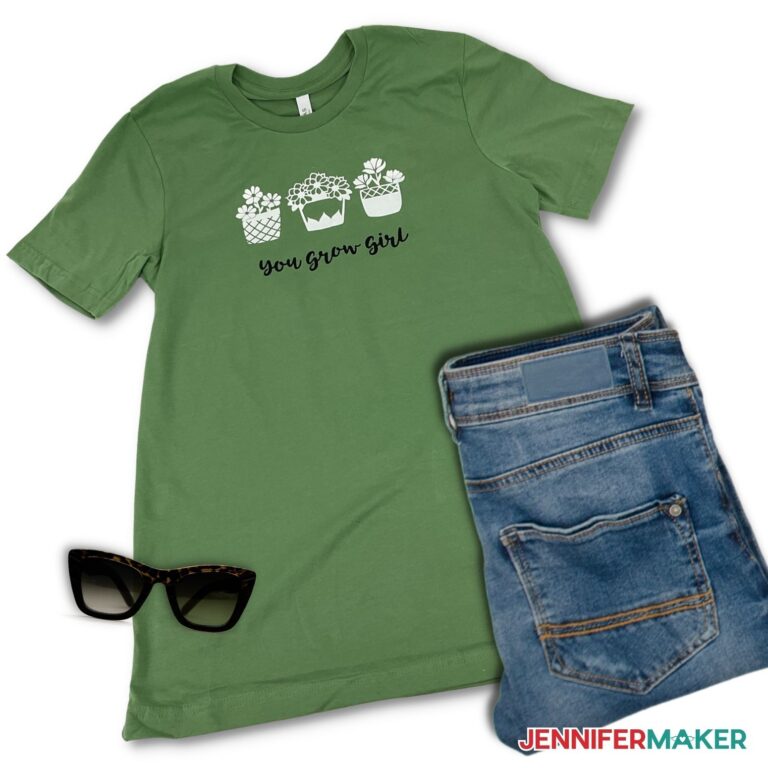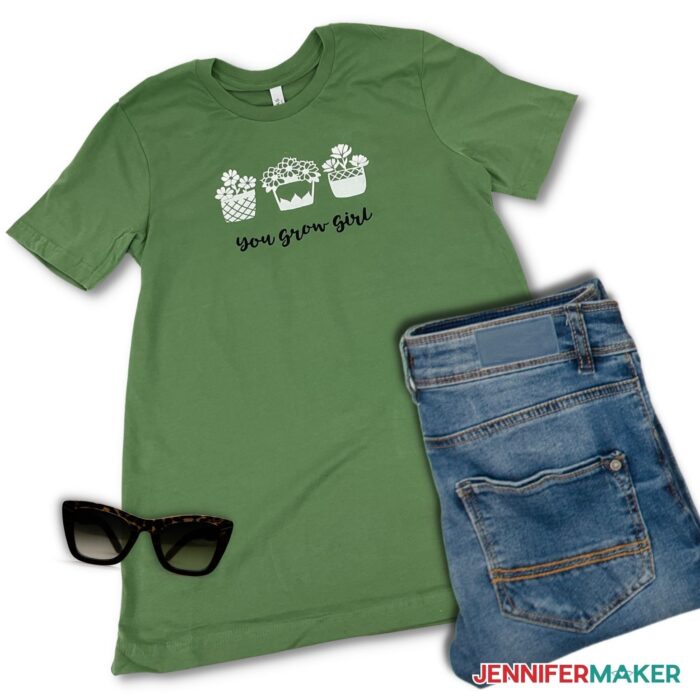 A DIY screen printing project might seem like a pretty difficult project but in actuality, the screen printing process is pretty simple as long as you follow along with the steps. These t shirts make for a great way to make some matching shirts or even create some last minute family reunion shirts!
Another great use of these shirts is making them for a special event you might have or as a personalized shirt for a gift. One thing to remember is that 100% cotton shirts are better for screen printing but you can screen print on almost anything but 100% nylon and 100% polyester. Isn't that cool?
Use your own T-shirt or get a bulk of different shirts to experiment with using this fun project. I love how these turned out and think that they are perfect for everyday use!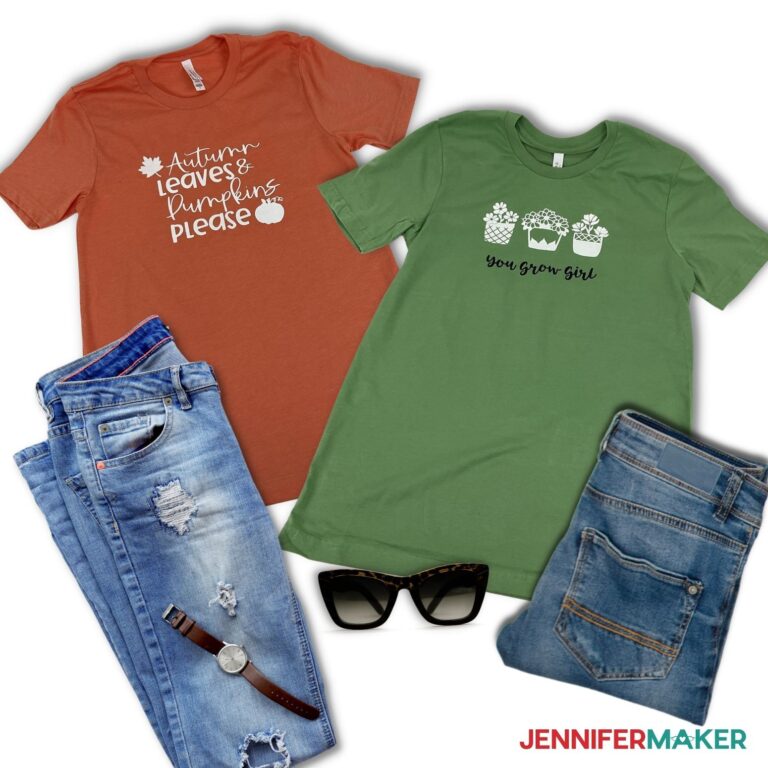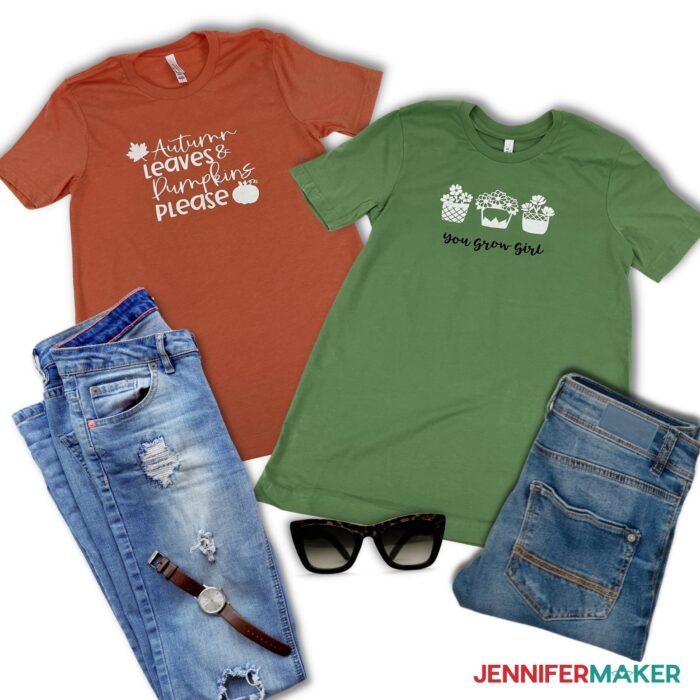 Here's a supply list of what you need to make screen printed shirts! This post contains some affiliate links for your convenience (which means if you make a purchase after clicking a link I will earn a small commission but it won't cost you a penny more)! Read my full disclosure policy.
How to Make Your Own DIY Screen Printed T-Shirts
The detailed step-by-step assembly video on how to create these personalized vinyl letter decals was broadcast during Maker Academy Weekend 2021. Get a pass to watch all 20+ workshops, each with a printable handbook, transcript, audio files, design files, and support with a VIP pass below: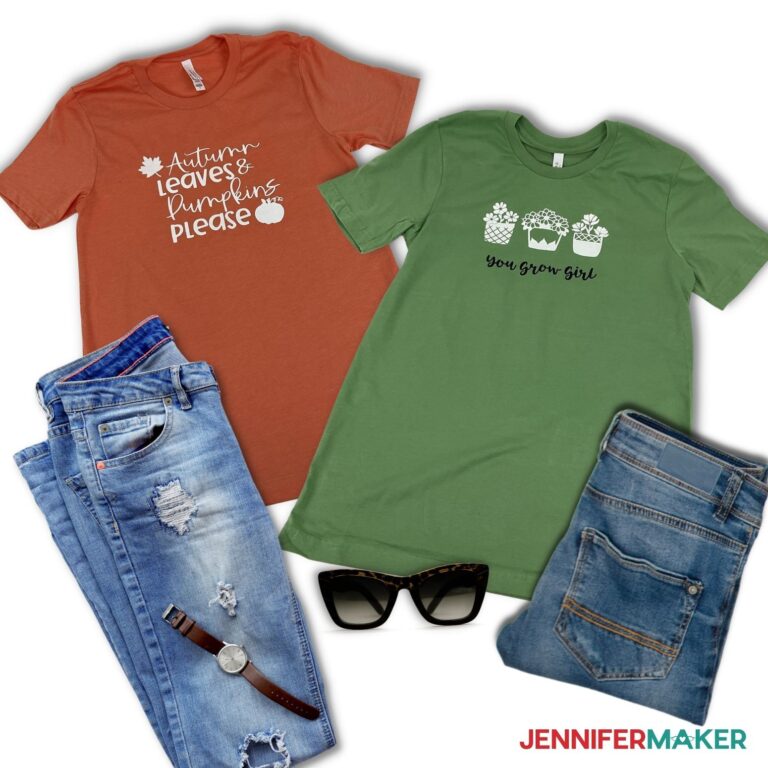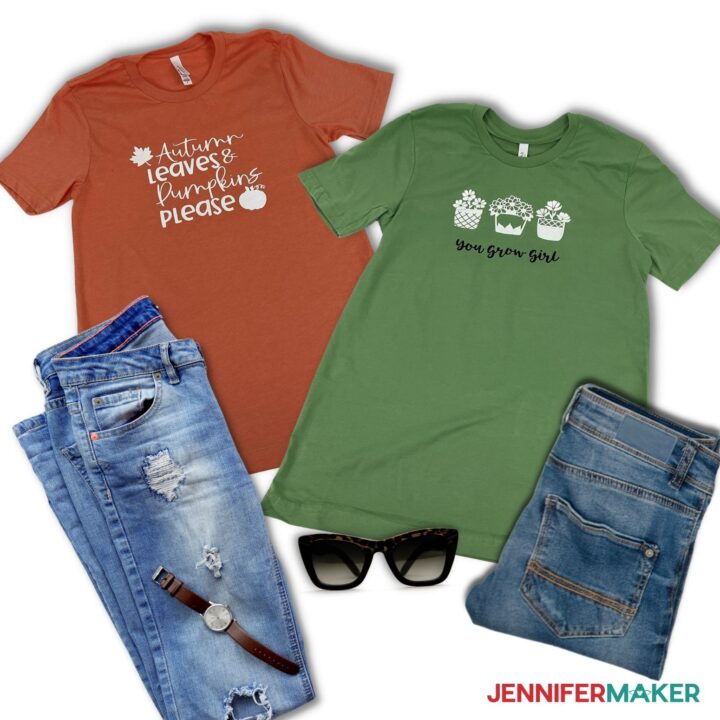 Silk Screen Shirt
Yield:
1 silk screened shirt
Difficulty:
Easy to Medium
Ever want to make your own custom shirt? I am going to show you a fun way to make them yourself using a silk screening print process!
It's always great to learn a new skill and I must say, this is one that I will probably be using a lot more often in the future. I mean, I think these turned out pretty great if I do say so myself!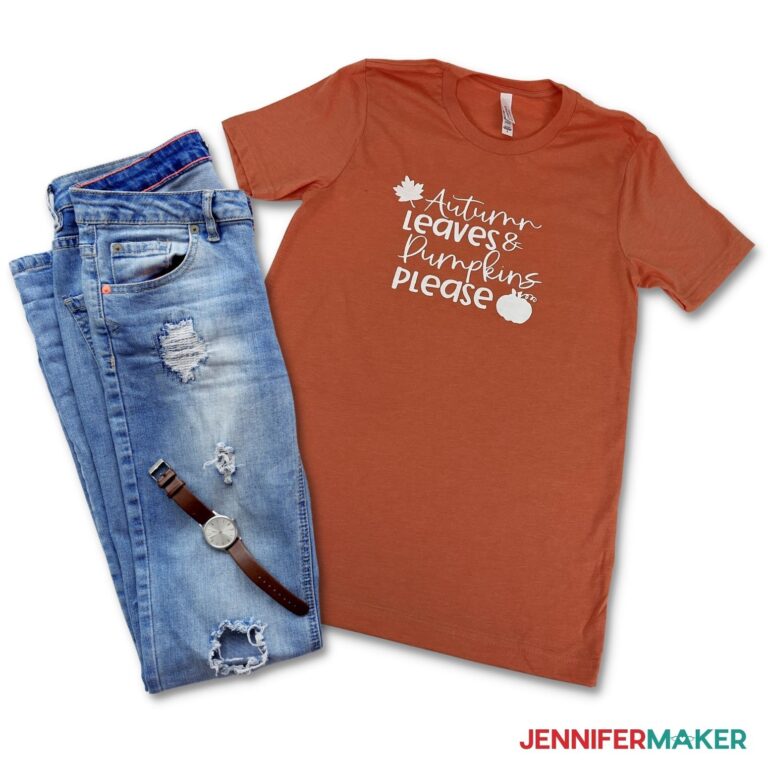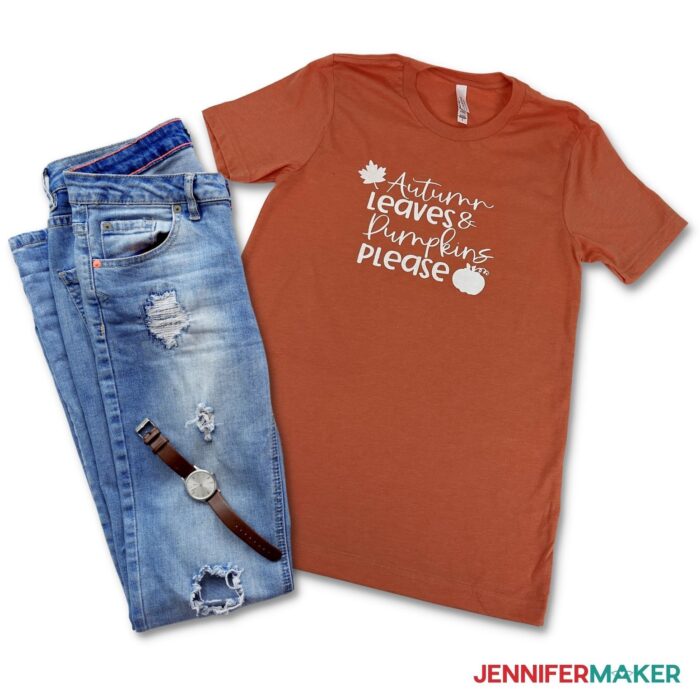 Gift these to a friend or have a get together to make your very own custom screen printed T-shirts. Whatever you decide to do, I'm sure they will turn out pretty great. Which one is your favorite?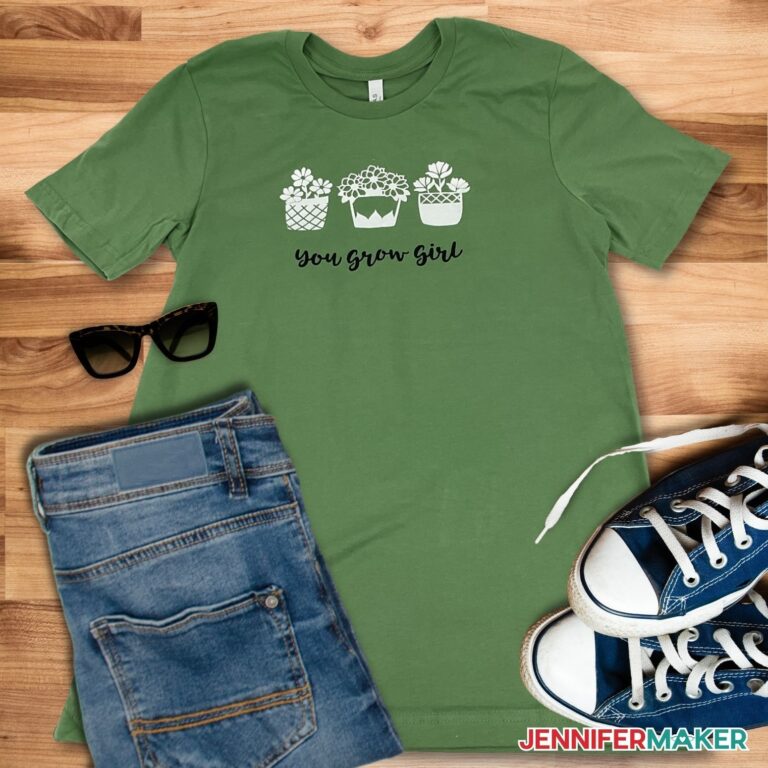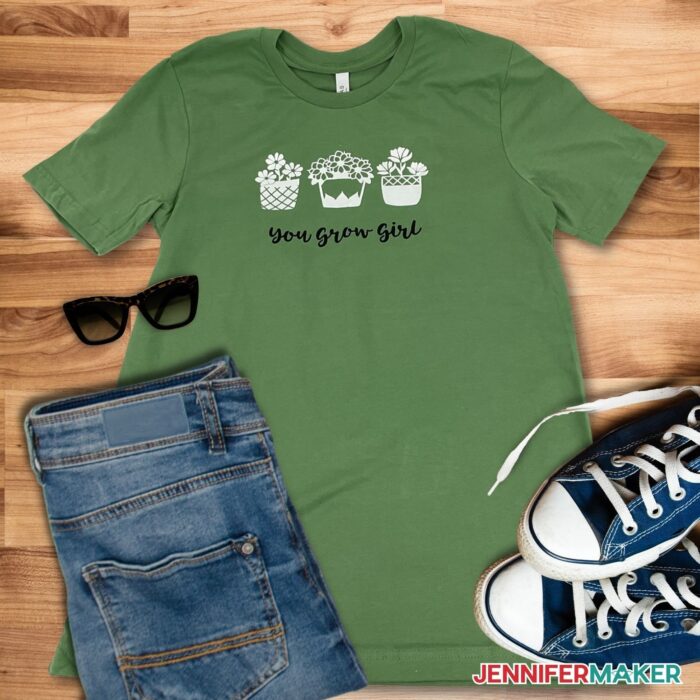 Answers to Your Questions About How to Make DIY Screen Printed T-Shirts
Q: Where is your video tutorial for this silk screened project?
This is a special project we made for our free Maker Academy Weekend event! A complete and detailed step-by-step video premiered during the event November 4-7, 2021. Get access to the workshop video and printable workbook with a VIP Pass to Maker Academy Weekend 2021, which comes with other perks and bonuses, too!
Q: What kind of T-shirts work best for screen printing?
Any shirt except ones made of 100% nylon or 100% polyester. I recommend a 100% cotton for softness and comfort.
Get the free designs for my Silk Screened T-Shirts!
I love seeing what you make with my designs and how you use them! Please share a photo of your shirts in our Facebook group or tag me on social media with #jennifermaker.
Love,