I made an autumn-colored sweater coat back in September. I adored it, but it wasn't quite warm enough once those wintry winds began to blow. So I made a winter-themed coat that's warmer, fuller, and furrier. I call it my Snowflake Sweater Coat and it's so much fun to wear!
Some of the links below are Amazon affiliate links for your convenience. Read my full disclosure policy.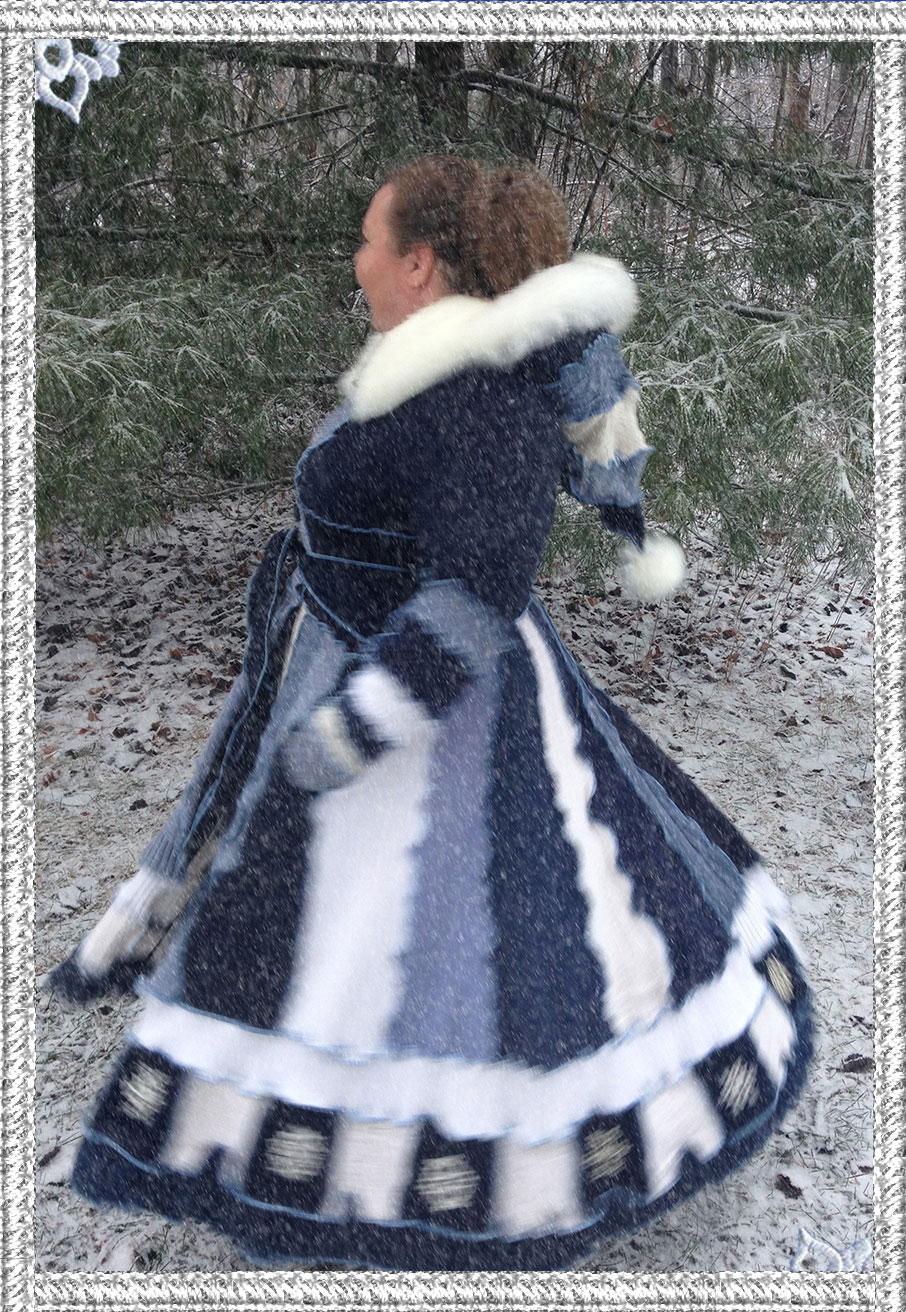 Snowflake Winter Coat Details:
This sweater coat is the same essential design as my autumn coat, with a few changes. Like the autumn coat, it's made of felted wool sweaters from the Salvation Army — I bought them during one of their occasional 50% off sales and paid only about $30 for all the sweaters used in the coat (the sheepskin fur hood added another $40). The pieces were served together using Katwise's tutorial. If you'd like to make one yourself, start with my autumn sweater coat post, where I go through the process step-by-step. Here's what's different about my snowflake coat:
1. Warmer Coat
The first change I made to this sweater coat is to have TWO sweaters for the bodice to make sure I'm warm enough. Thankfully, I did not attach the second one, as I've discovered I do not need it unless it's very cold. So the second sweater is a removable layer now.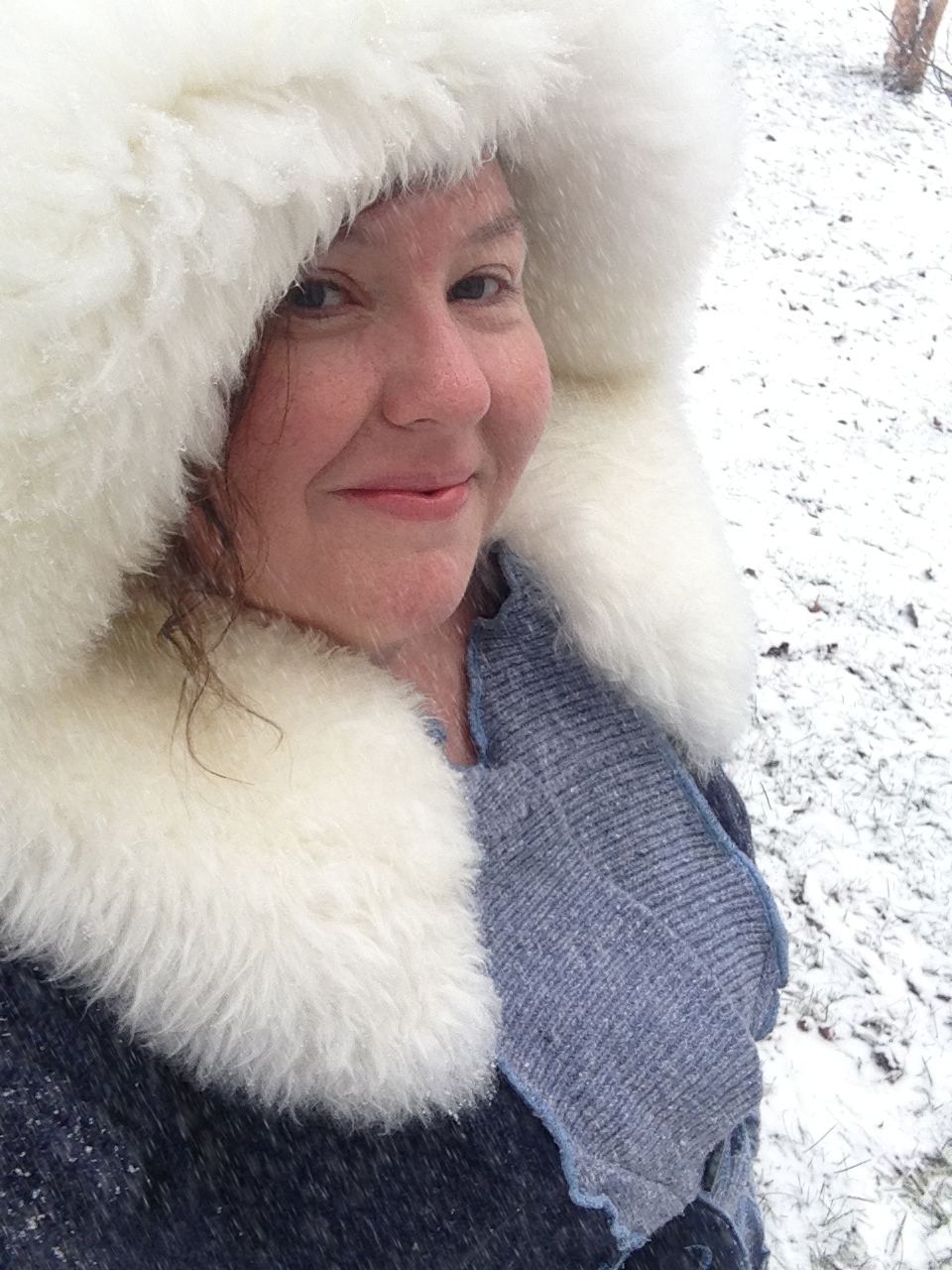 2. Fuller Skirt
The skirt of the sweater coat is a full circle. I thought the extra material might help to trap more heat, and it definitely does. It's also very twirly and swishy.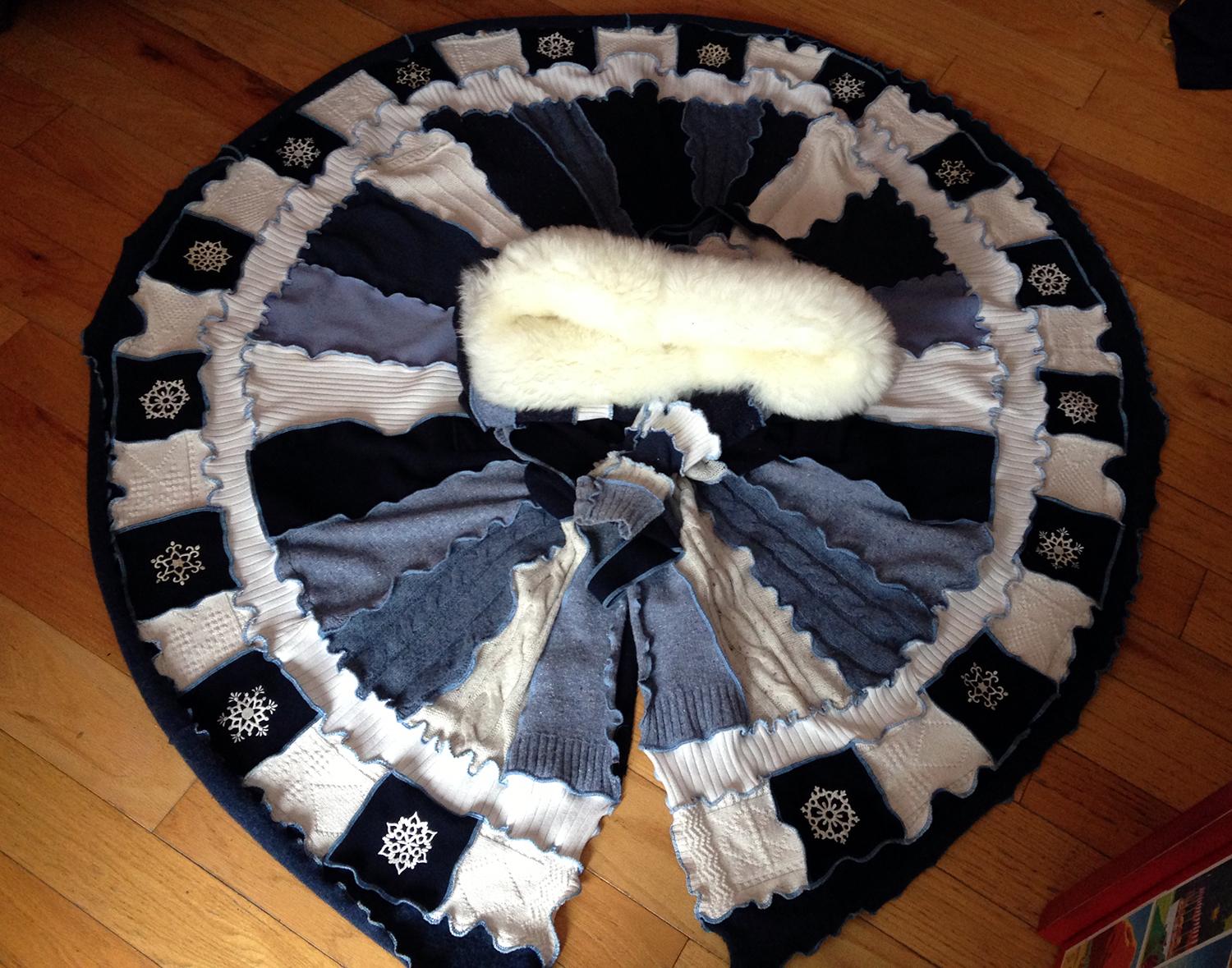 3. Embroidered Snowflakes
When I came up with the idea for the sweater coat, Greg suggested I add snowflakes to the bottom hem. I used the Dreaming of a White Christmas snowflake pack from EmbLibrary, alternating each snowflake design. I think they turned out very nicely.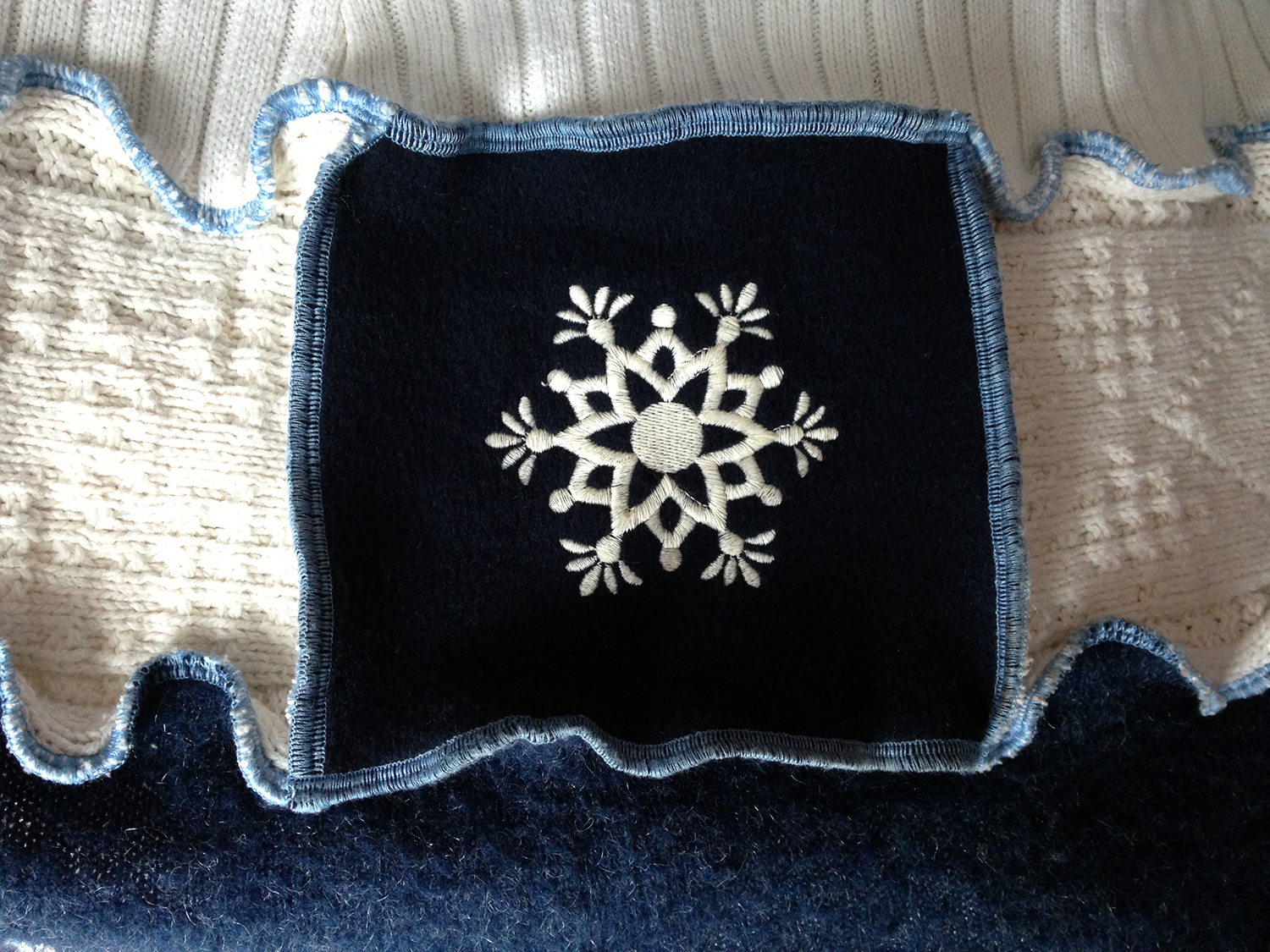 4. Fur-Lined Hood
I made a shorter hood than the one on my autumn sweater coat, and then lined it with sheepskin that I'd gotten from IKEA a while back (Rens). The hood took the longest to make because of all the leather hand sewing that was involved. It's a rather large hood, but that's what I thought looked best with the coat. I feel a little swanky wearing it.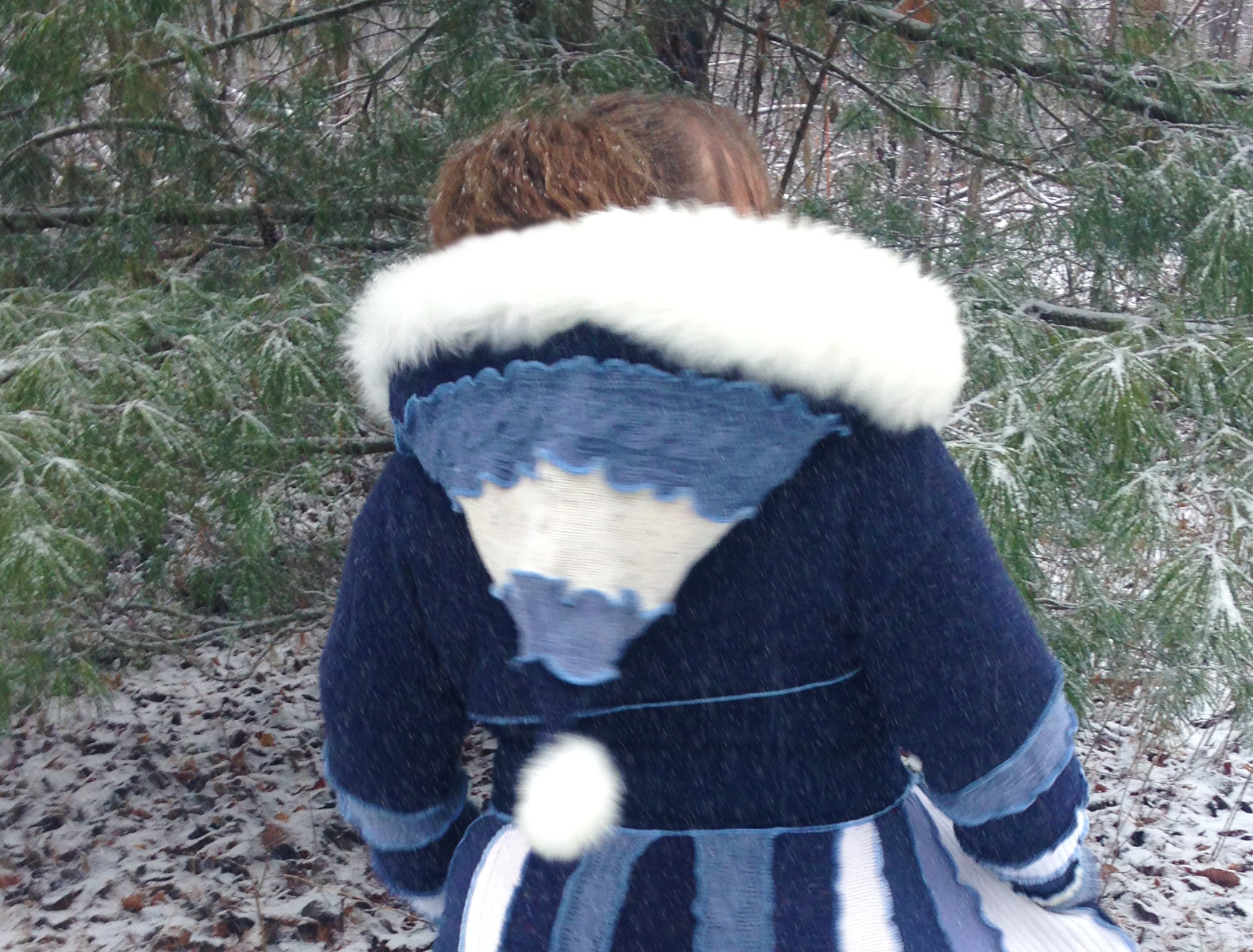 5. Pockets
Part of the old wool I upcycled for the sweater coat was a navy blue wool coat that I found at my Salvation Army along with the other sweaters. I used it mostly for the waist, ties, and background for the embroidered snowflakes. It had pockets, as most coats do, so I cut out the section with the pockets to use as one of my skirt pieces, leaving the pockets in place. Instant pockets!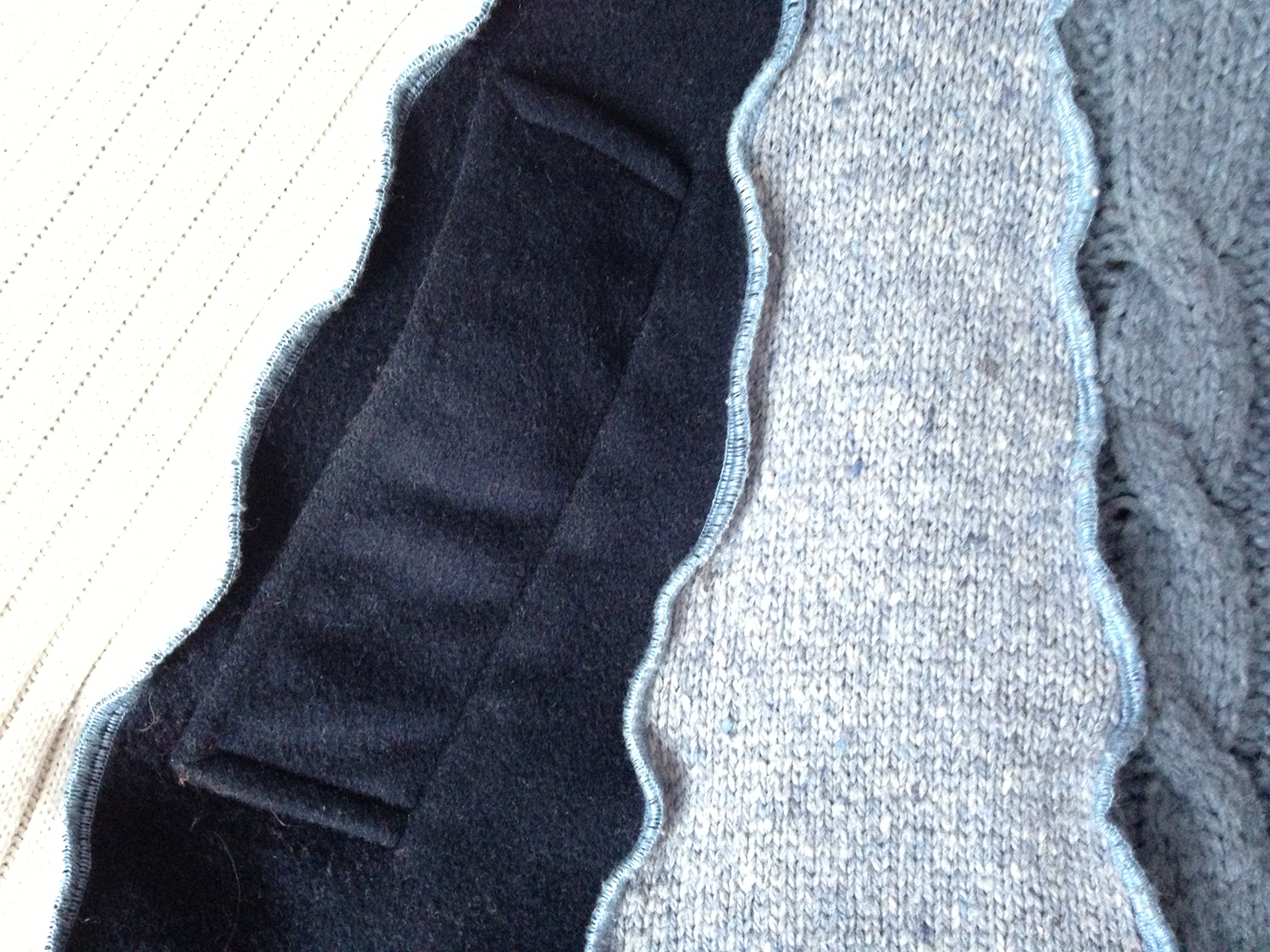 6. Tighter Cuffs
My autumn sweater coat has fairly loose cuffs, as I was worried about making them too tight for layering. Turns out sweaters stretches a lot and that wasn't an issue, so I made the cuffs on the winter coat much snugger and I like them much better.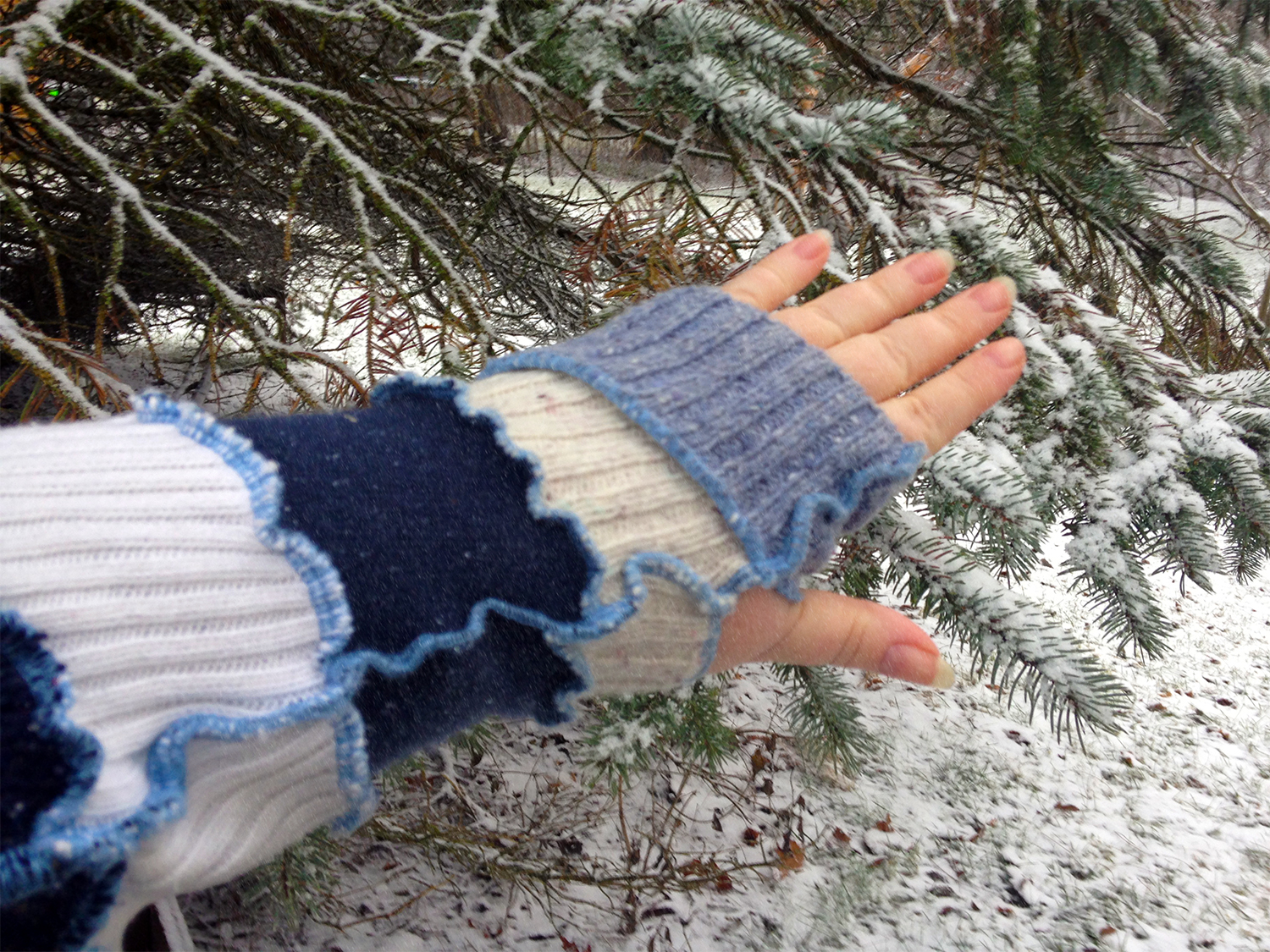 I had intended to add a zipper to this coat, thinking that would be warmer. But I haven't actually needed it yet, so the zipper is not yet installed. I may leave it out — we'll see how things go this winter.
Making this sweater coat took about 5 hours for the main coat (bodice, skirt, cuffs) and another 7 hours for the hood (!). Kinda crazy, but once I started the hood, I didn't want to stop. If you didn't have a crazy real fur lined hood, it would take less than an hour to make the hood. Why did my hood take so long? The hood had to be patterned (I wanted it to lie perfectly, or as near to it as I could). The sheepskin fur lining had to be cut and sewn together with sinew (remember, it's leather with the fur left on). Then I had to attach a twill strip to each raw edge and then sew it down again (I used this technique). Finally, the fur lining had to be sewn to the sweater hood, and then the assembled hood to the coat. Oh, and I made the little pouf from sheepskin as well. The hood was a challenge, but so worth it in the end.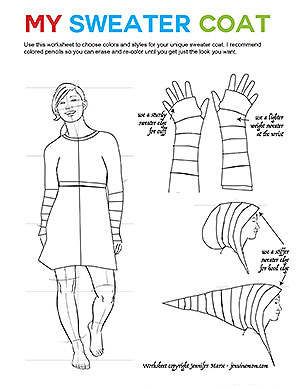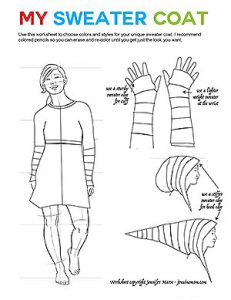 If you want to make your own sweater coat, I created a worksheet to help you pick the colors and style that you'd like best. You'll find it in my resource library—just subscribe (free!) to get the password.
Let me know if you have any questions — I am happy to help if you want to make your own sweater coat. Be sure to read the tutorial on how to make one here on my blog, too!
Love,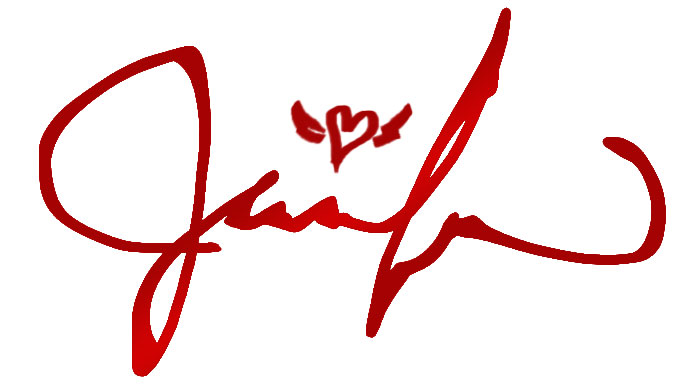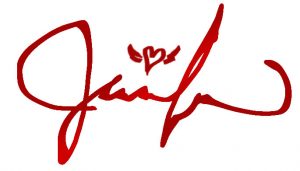 P.S. If you're interested in sweater upcycling, check out my sweater hat upcycle, sweater gloves upcycle, sweater scarf upcycle, and full tutorial on a sweater coat upcycle.
If you like this post, please Pin It for later: