Learn how to conquer your fear and make that project NOW!
Do you fear a craft fail?
Or worry that your project will not turn out "good enough?"
Or want so badly for your next project to be perfect that it's never finished (or in some cases, never even started)?
If so, you're not alone.
Many of us feel this way. I myself am a recovering perfectionist. I would either overplan to overcompensate for my fears and worries, or I'd spend WAY TOO MUCH time on something trying to get it just right — just "perfect" — and it would suck out all the fun.
Sound familiar?
If so, and you want to overcome this fear, you need to figure out WHAT your fear is based on. For example, I fear what other people think of my projects. So I would nearly kill myself trying to make things perfect so no one thought badly of me. I have memories of staying up all night to finish projects, or spending all of my vacation days working on a project I promised just so I did a good job and didn't let anyone down. This is what my mentor Ruth calls a People Pleaser. That's so totally me…. the people pleaser!
Once I knew I was a People Pleaser, I began really questioning my motives for doing things. I started to realize that things were just fine the way they were, and the only reason to do these extra things was because I was worried about a few people who MIGHT think something about me or my skills. Once I realized my fear of these people were holding me back from realizing my dreams, I began to stare it in the face and push past it.
Now my motto is progress over perfection. And if you look closely at any of my projects, you'll see they are not perfect. And IT IS OKAY. Because I'm now making so much progress that it amazes me to no end and that is so much better than having everything be just so.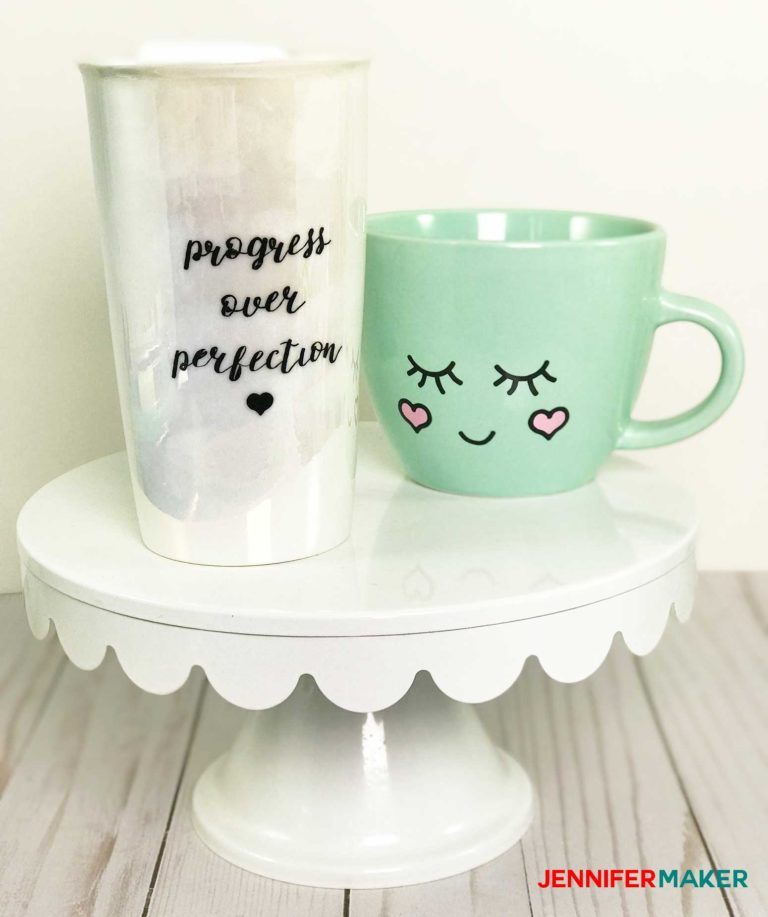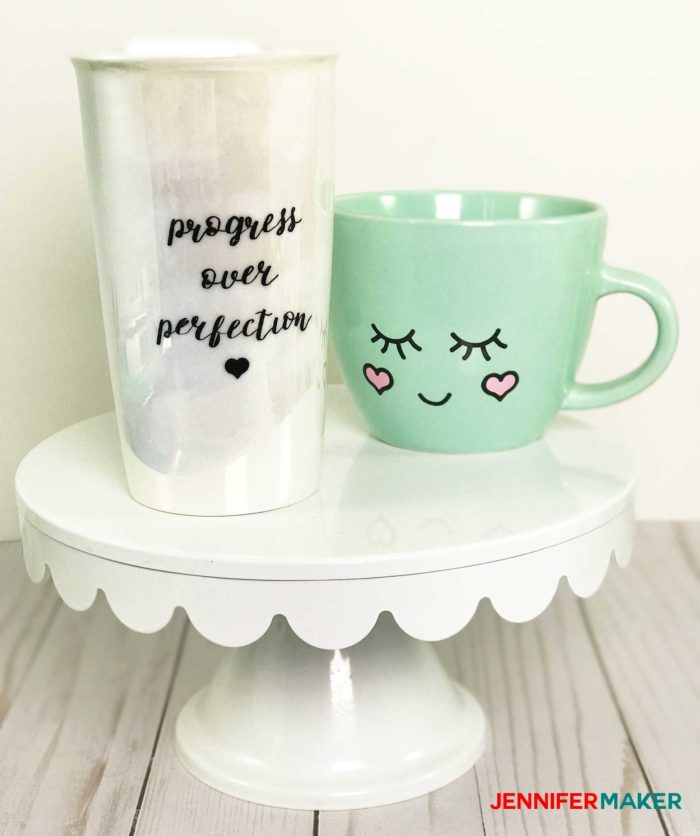 Of course, your fear might be totally different than mine. You may fear making mistakes, you may fear rejection from others, you may fear that you even have the ability to make that thing (you do).
Learning how to overcome your fear is just the MOST rewarding thing you can do for yourself. And one of the best ways you can do this is to find a guide to it. I found one, and it's how JenniferMaker.com came to be. I learned how to break out of my fears and put myself out there through an amazing woman by the name of Ruth Soukup. She's my mentor and she taught me so very much. You might have heard of her, or maybe not, but she's my hero.
The great news is that my mentor Ruth just wrote a book about how to overcome your fears, and it hit bookshelves TODAY! The book is called "Do It Scared" and it's just wonderful — fun to read, full of insight and wisdom, and SO helpful. It's full of easy-to-implement tips along with motivation and inspiration to conquer your fears. (Oh, and Ruth is a great writer — she's already a New York Times bestseller!)
In addition to hearing Ruth's story of overcoming her own fears, and learning her own amazing story, you will discover that some of MY story is in the pages of this book as well. (I have the bestest mentor ever, and she lifts me up!!)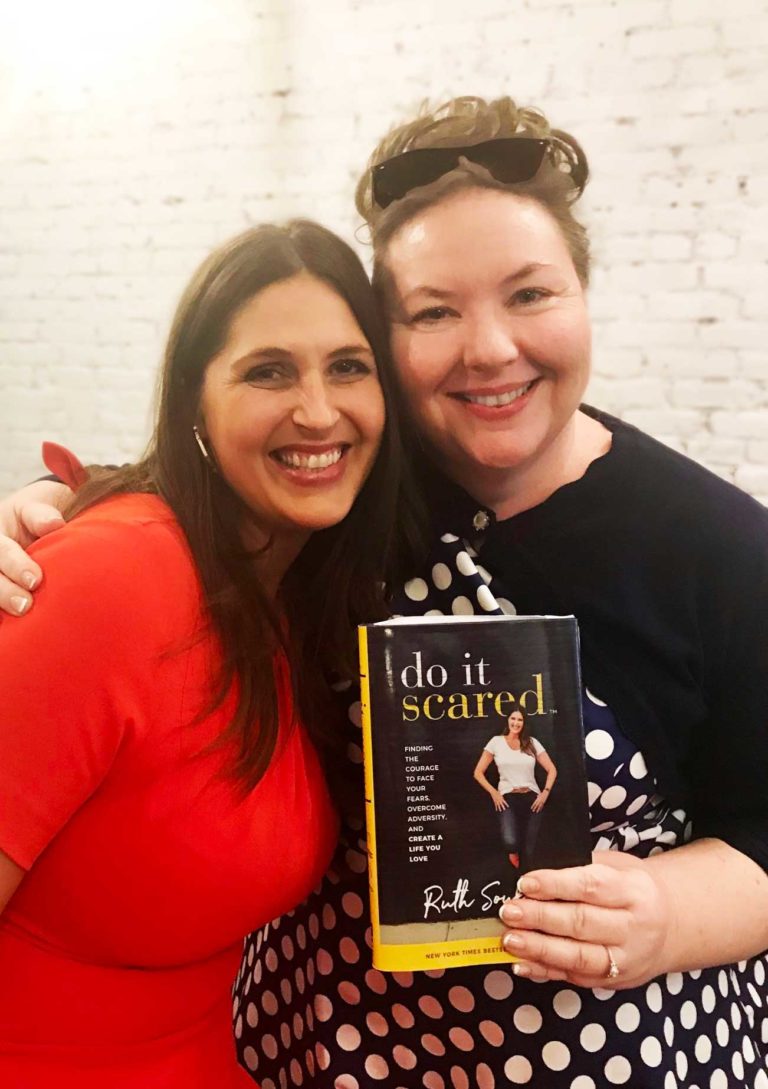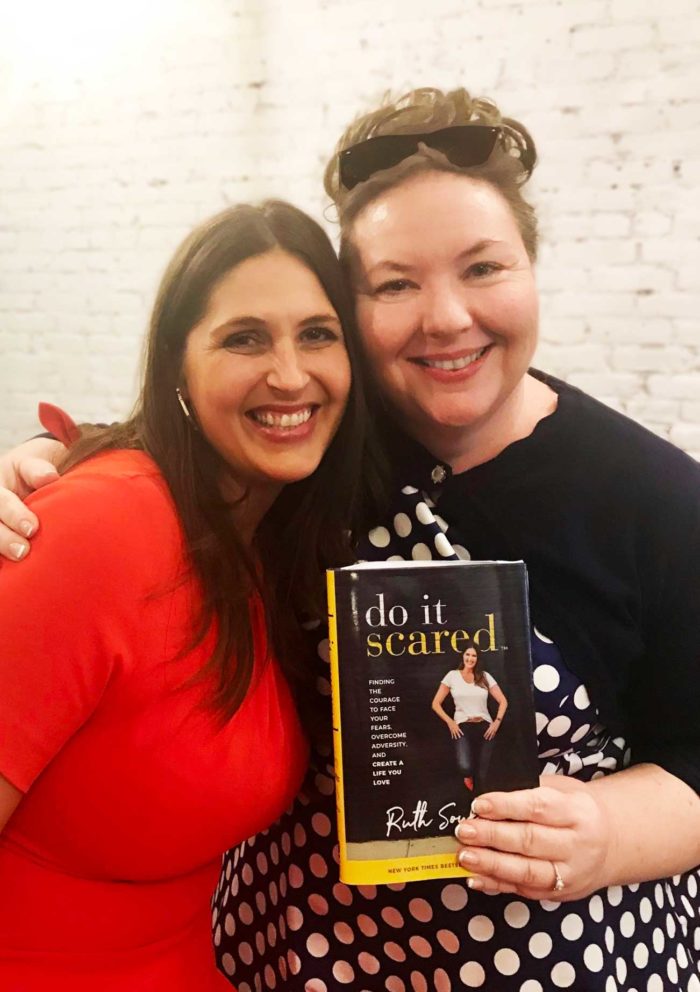 So run, do not walk, to get "Do It Scared" right now at Target or Barnes and Noble, or online at Amazon.com.
This book is just AH-mazing! You're going to be seeing it everywhere. So get it now and then you can be the one to tell all your friends about it!
Here's me with "Do It Scared" a few days ago in the airport — I was on my way to New York City alone for the first time, off to do a big scary thing, and totally "doing it scared" with courage from Ruth!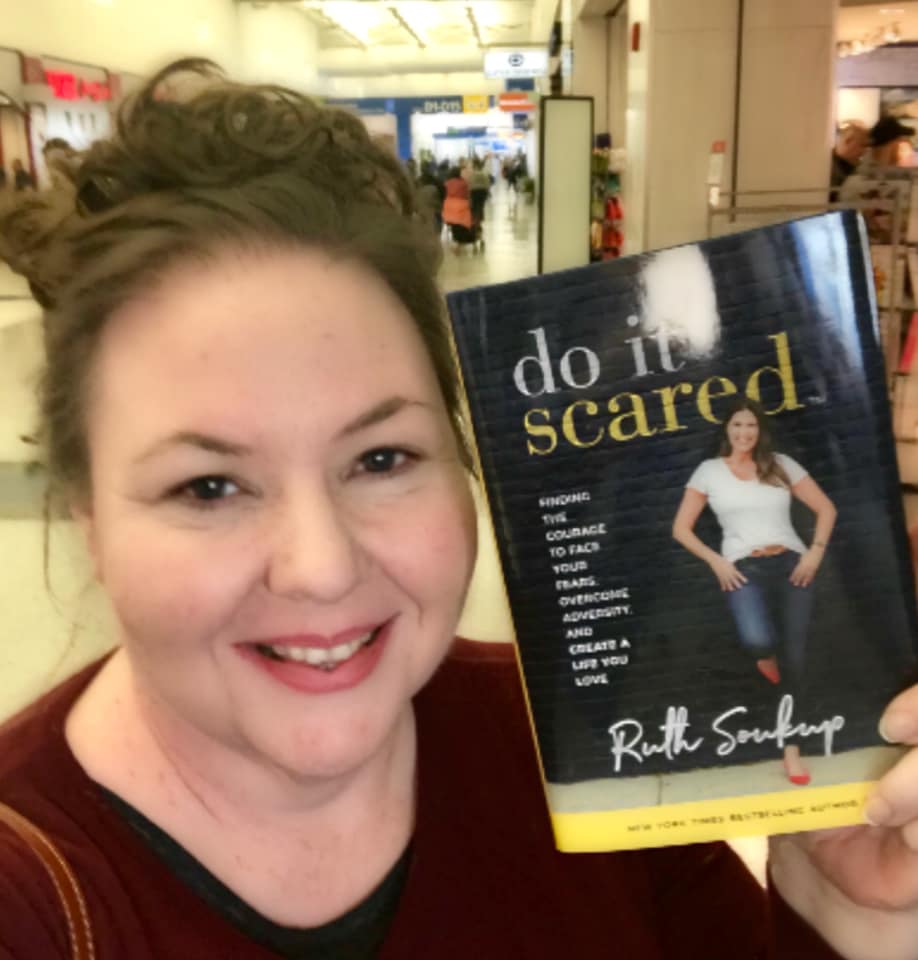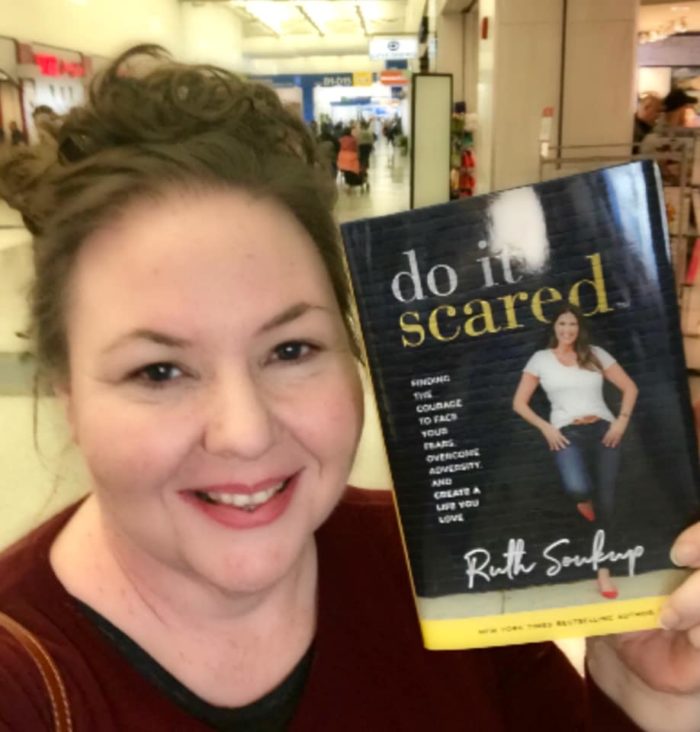 I believe in this book SO MUCH, and what each of you to overcome your fears so badly, that I'm doing something special. If you read "Do It Scared" and then email me to tell me the exact page numbers that MY STORY appears on (two different pages), I will send you a coupon for a totally free digital copy of my Boost Binder, which is a special place to record all the good things you see in yourself, as well as the awesomeness that others see in you. Just email me the two page numbers and I'll send you the coupon for a free Boost Binder.
In fact, I'm even going to use what I've learned in "Do It Scared" again very soon … and I'm going to start doing live craft presentations in my Facebook group and on YouTube. Yep, live… for the world to see! Take that, perfectionism! So watch for details on my first live streamed class and how you can watch it.
Love,