Make your own DIY fabric labels, printed right on twill tape with your inkjet printer! This is the perfect way to personalize a gift or make a brag tag!
The other day I read this quote: "The greatest gift you can give someone is the gift of your time because when you give your time you are giving a portion of your life you can never get back." This underscores why I love making and gifting handmade gifts! It's a way of telling someone that I love them so much I want to spend time making them a gift. So it's pretty natural to want to put a personal tag on it that says, "I made this for you!" (some people call these "brag tags"). But how do you do this? DIY fabric labels to the rescue!
There are a few different ways to create DIY fabric labels: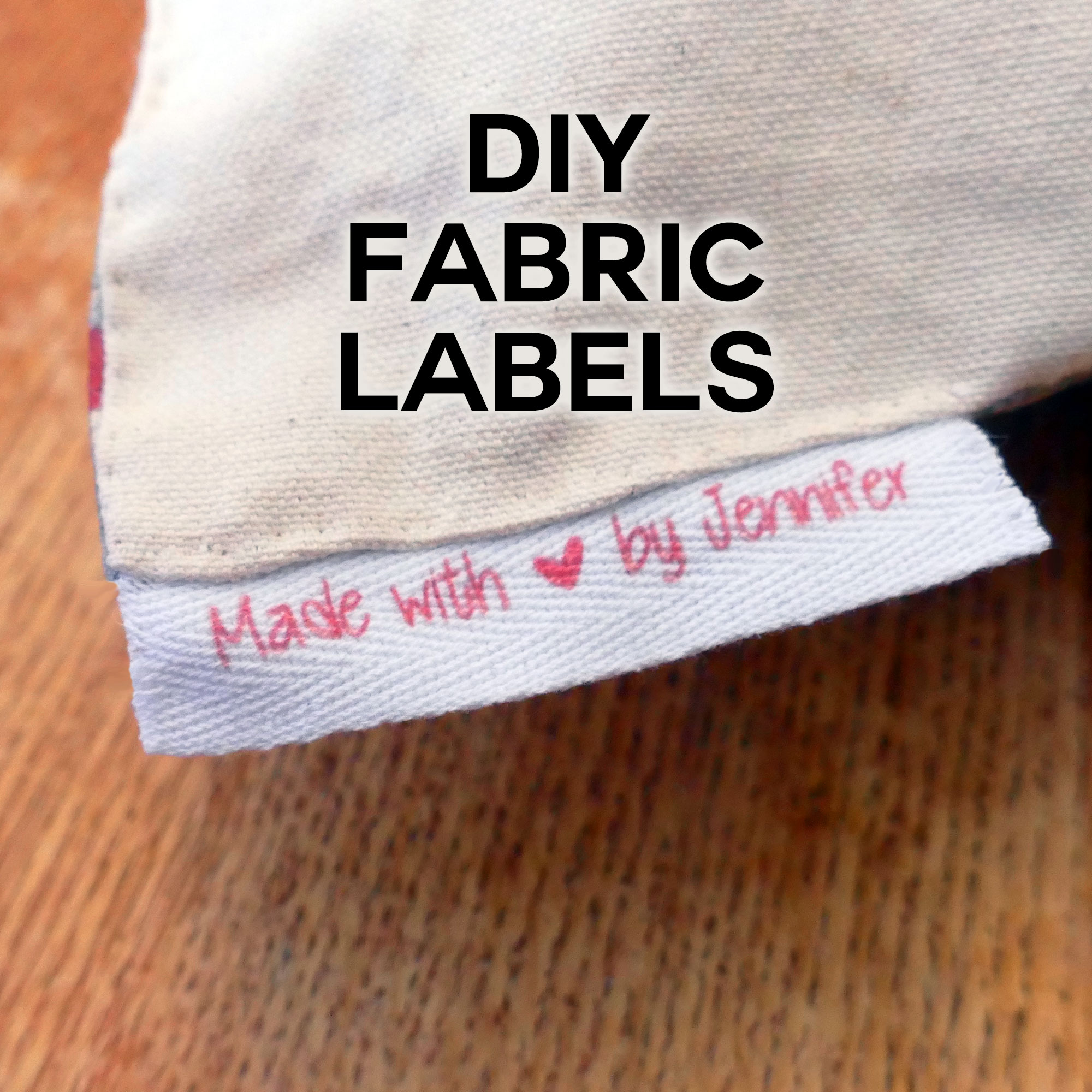 Design a pattern, upload it to Spoonflower, and order fabric with it (this will make WAY more tags than I need however, plus I have to wait for it to arrive)
Print a reverse image to heat transfer paper and iron it on (I don't happen to have any heat transfer paper right now)
Soak material in a special solution (Bubble Jet Set), iron on to a piece of wax paper, then print directly on the fabric (I don't have the ingredients for the Bubble Jet Set)
Stamp ink onto twill tape (I don't have stamps nor ink pads)
Print directly on a 1″ twill tape ribbon with an inkjet printer (I have twill tape and an inkjet — ding ding ding, we have a winner!)
Materials for DIY Fabric Labels on Twill Tape
Here's what you'll need to print directly on twill tape: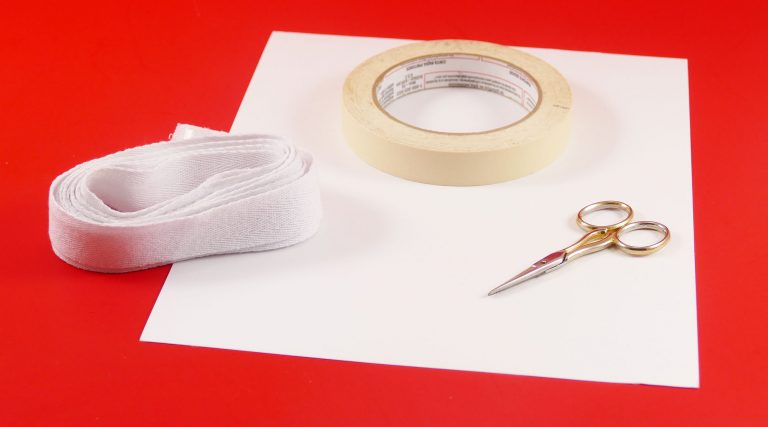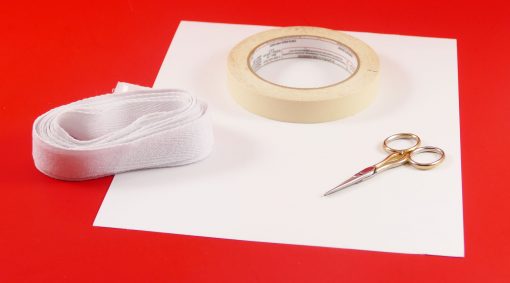 1″ wide twill tape (100% cotton) — I usually get mine at Joanns
Card stock (office supply store)
Masking tape (office supply store)
An inkjet printer (laser printers will not work for this)
Fray-block (or clear nail polish in a pinch)
Scissors
DIY Fabric Label Templates (Design #8) (available in my resource library — get the password to it at the bottom of this page)
DIY Fabric Labels Step-by-Step Tutorial
Step 1: Print out the DIY fabric label template (Design #8) onto a piece of card stock — you'll find it in my resource library (get the password to it by filling out the form at the bottom of this post).
Step 2: Cut out your twill tape to 8″ long strips. (If your twill tape is wrinkled, iron it first.)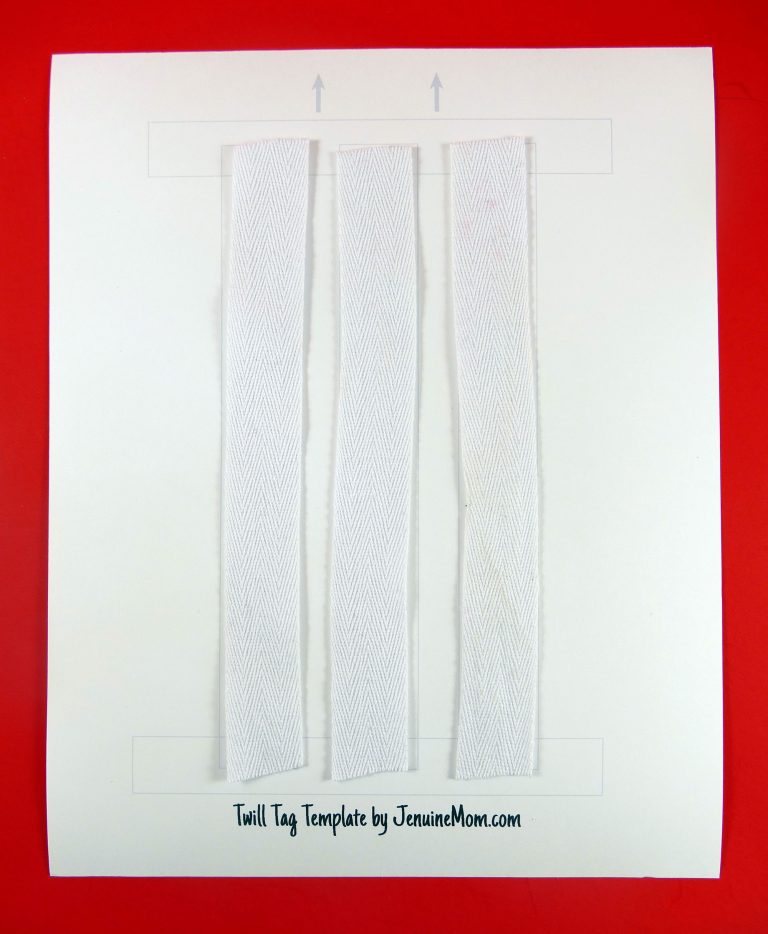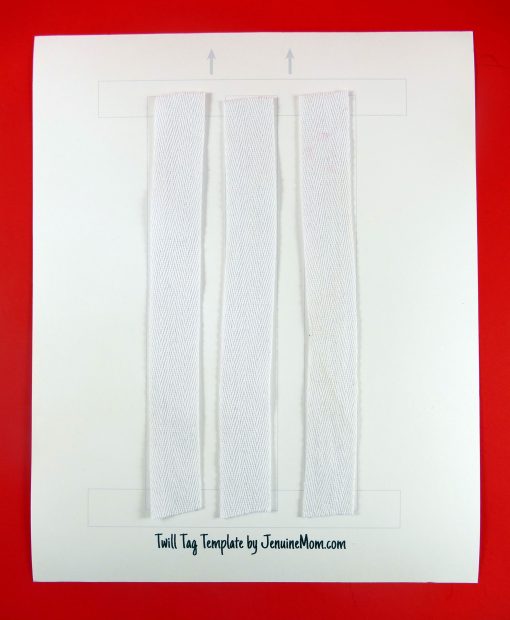 Step 3: Tape your twill tape to the template. Be sure to tape both the top and the bottom. You can also tape once in the middle for added stability while printing, but it's not always necessary.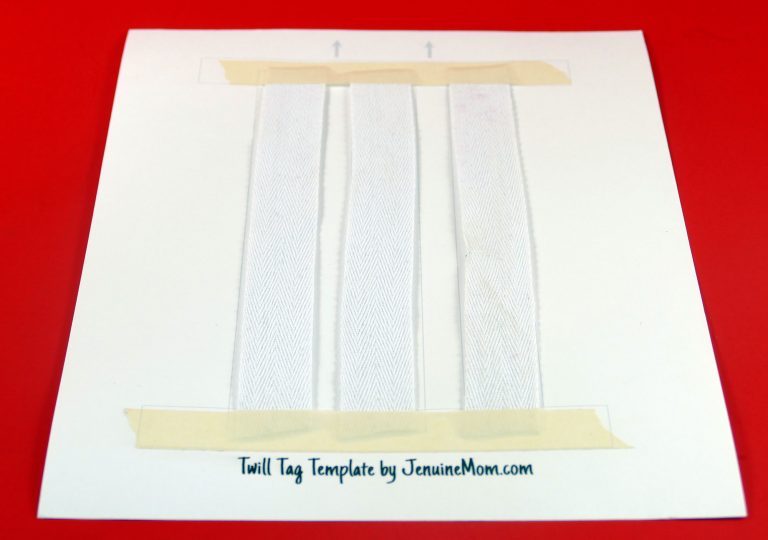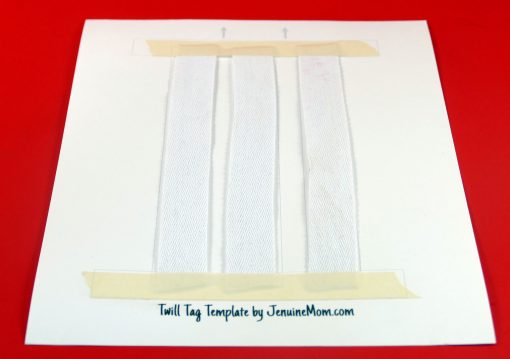 Step 4: Enter your label information using the fillable fabric label template.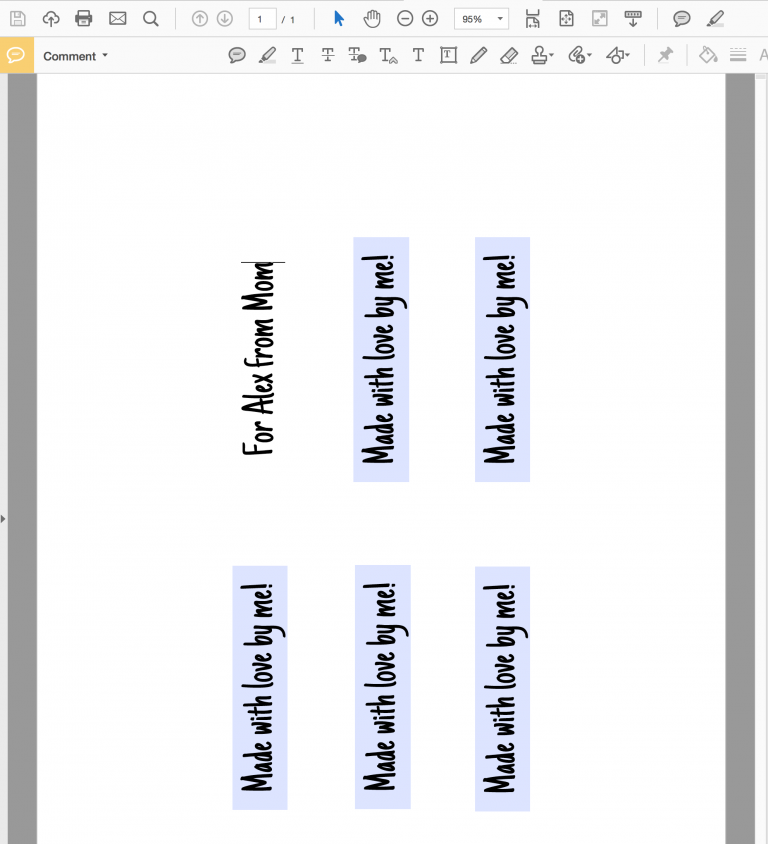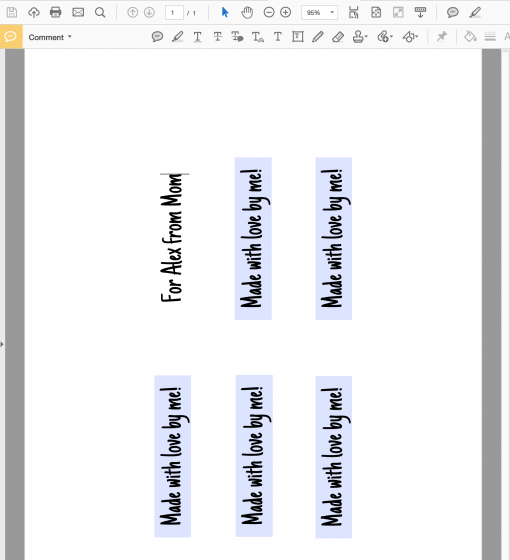 Step 5: Put your taped twill template into your printer (manual feed, if you have one) and print your label!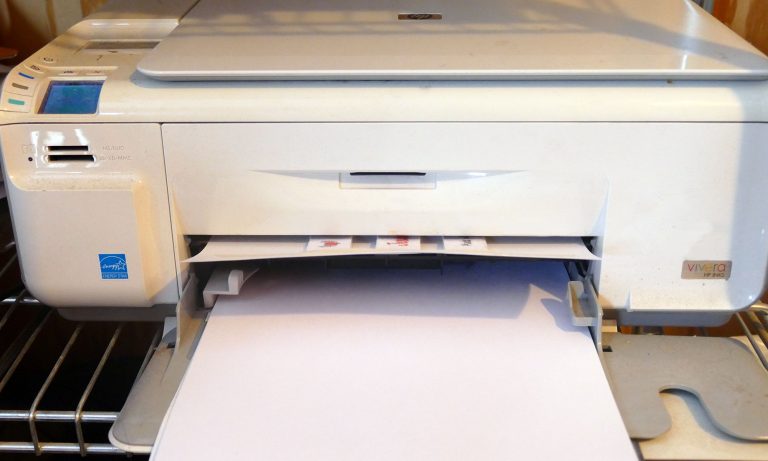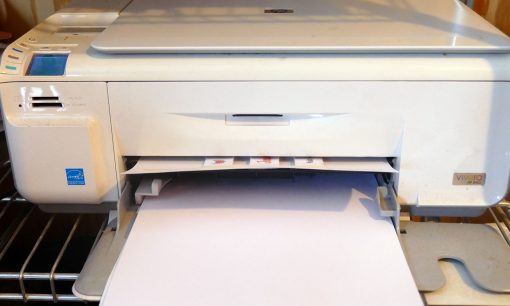 Step 6: Remove the twill strips from the paper and cut to size.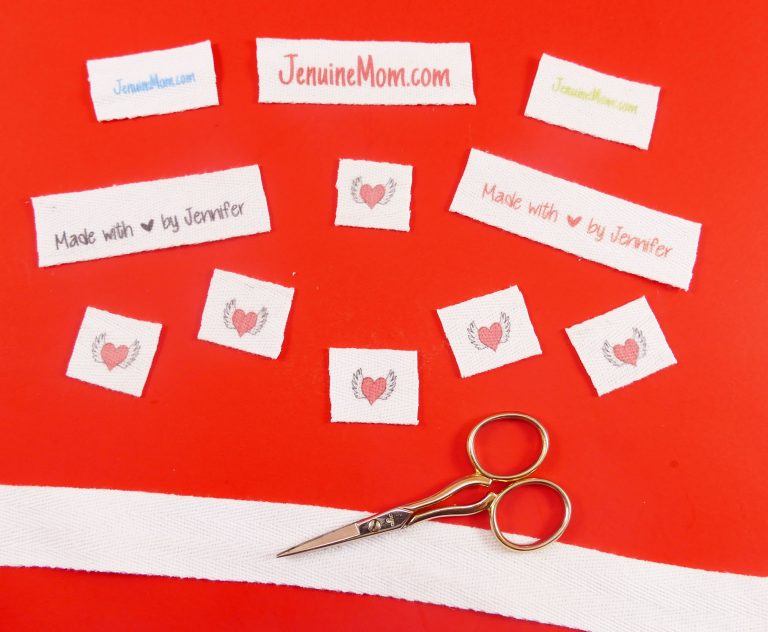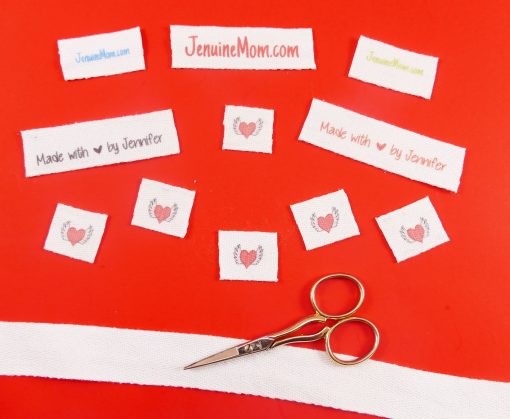 Step 7: Iron to heat set the ink.
Step 8: Put Fray-block (or clear nail polish) along the ends of your twill tape to keep it from fraying.
Step 9: Attach it to your homemade project!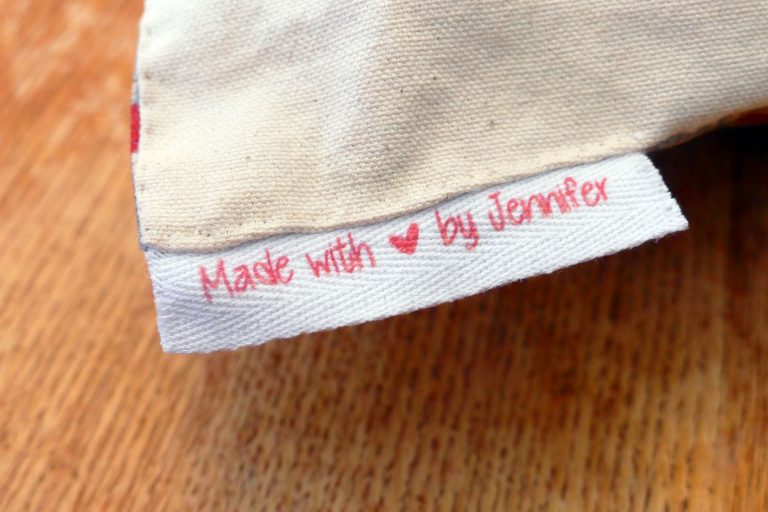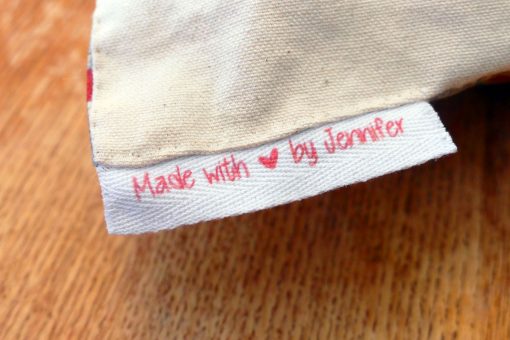 DIY Fabric Label Notes
Resist the temptation to tape the long sides of the twill tape strips — your printer won't like the long tape edges.
Make sure the tape is pressed down well on the paper before printing. Any edges sticking up can cause jams.
If you have printer jams, try printing on just one twill strip at a time. Or try shorter strips.
If you have issues with uneven printing on your twill strips, try shorter strips so it is less likely to move around while printing.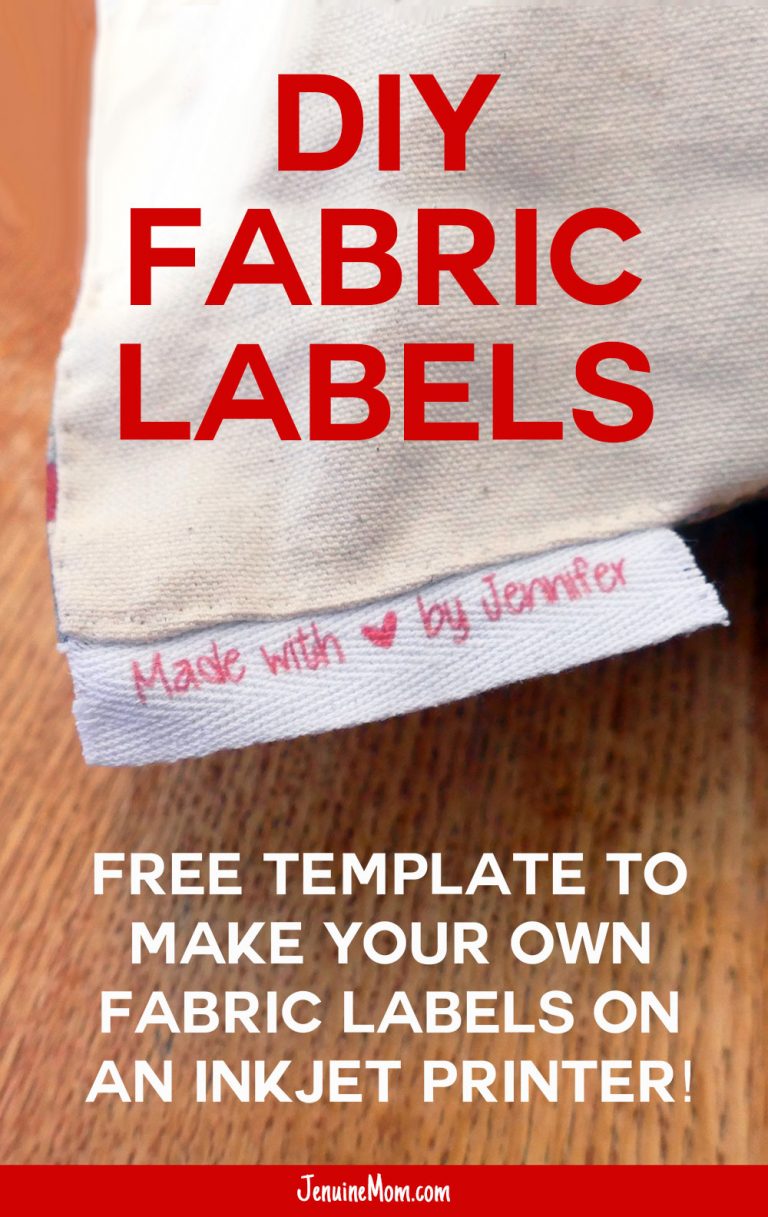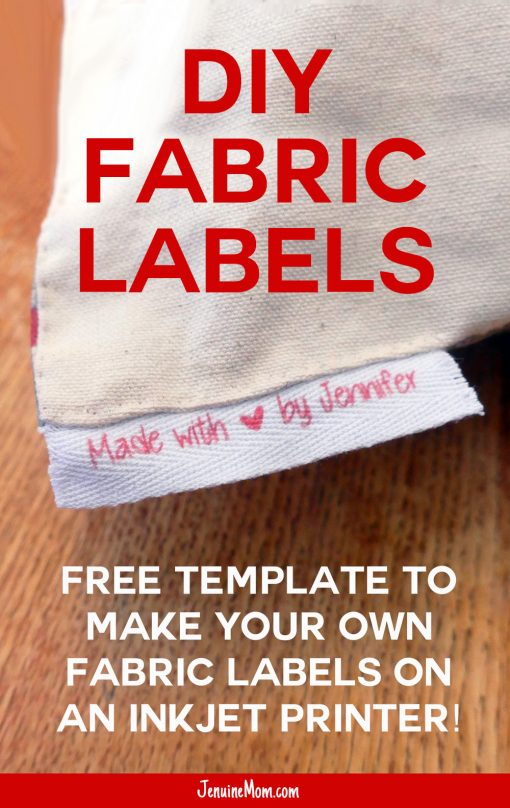 DIY Fabric Labels make are great brag tags for personalized gifts!