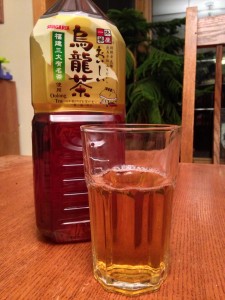 Long time no post, I know, but work has been taking up most of my free time lately! I am happy to report that our FitBits are working out great, my healthy eating initiative is still in full swing, and I've lost 22 pounds. It's not coming off very fast — I am averaging 1.5 lbs. a week — but I'll take it. One of my biggest challenges is drinking enough fluids. I detest water and I cannot stand artificial sweeteners. I try to choke down my water, but I'm not fooling anyone. There are days when the only real fluids I drink are my coffee in the morning and the one mini Coke I allow myself at night. That's pretty bad, I know. We NEED water for so many things. I'm just not a naturally thirsty person, I'm afraid. I can go all day without drinking and the only thing I'll miss is the caffeine. I'm not usually that bad, though — I usually manage to get some skim milk, maybe a second coffee, and some water in each day.
But, I know how important fluids are to the proper function of our bodies, so I am always trying to find ways to get myself to drink when I'm on a diet since I can't just have a big Coke. I've tried fruit-infused waters, but they are really too much work and not quite tasty enough for the effort. Bubbly mineral water isn't too bad, but wow, is it is expensive! I don't like black coffee (I need it light and sweet) nor black tea. In fact, there's only one beverage I seem to be able to tolerate without any sweetener and that's oolong tea. Weird, huh? But it has a more complex taste that reminds me of the complex tastes of coffee and chocolate, which I adore.
I was first introduced to oolong tea when I live in Japan in the late '80s/early '90s. Since that time, I occasionally will pick up a bottle at my local Asian food store. So when I started my recent diet, I got some big bottles and drank them right up. A few weeks later I got some more. Then again yesterday. And after each of my little oolong tea phases, I've noticed my weight drop more than expected. This pattern finally clicked with me after this morning's weigh-in when the scale was considerably lower than I expected. And I wondered, Does oolong tea have any healthy/diet benefits?
I did some research into oolong tea. And it turns out there may indeed be some beneficial effects to oolong tea. There's a lot of fluff out there about its benefits, and finding good, reliable sources of information is a wee bit of challenge, but here's what I've gleaned:
So there IS something here … interesting, eh? So I think I will try a little experiment on myself, meaning the sample size will be entirely too low to be very meaningful and I'm missing any sort of control, but hey, let's throw caution to the wind! I have data of my weight losses from the last 9 weeks. For the next 9 weeks, I will drink at least 32 oz. of oolong tea per day. I will keep my eating habits the same as they are now. Then I'll compare my first nine weeks to my next nine weeks and see if there's any significant difference!
Anyone else out there have any experience with oolong tea while dieting?