Last week we made birdhouses to put outside for the little bird families. They turned out so cute that I wanted to have a little birdhouse in my craft room, too! So I've designed some sweet and simple birdhouses that you can decorate with or just cheer up a room. These paper birdhouses will also be the April luminary, and there's a hidden surprise inside when you turn off the lights!
Here's a look at the paper birdhouses in the day…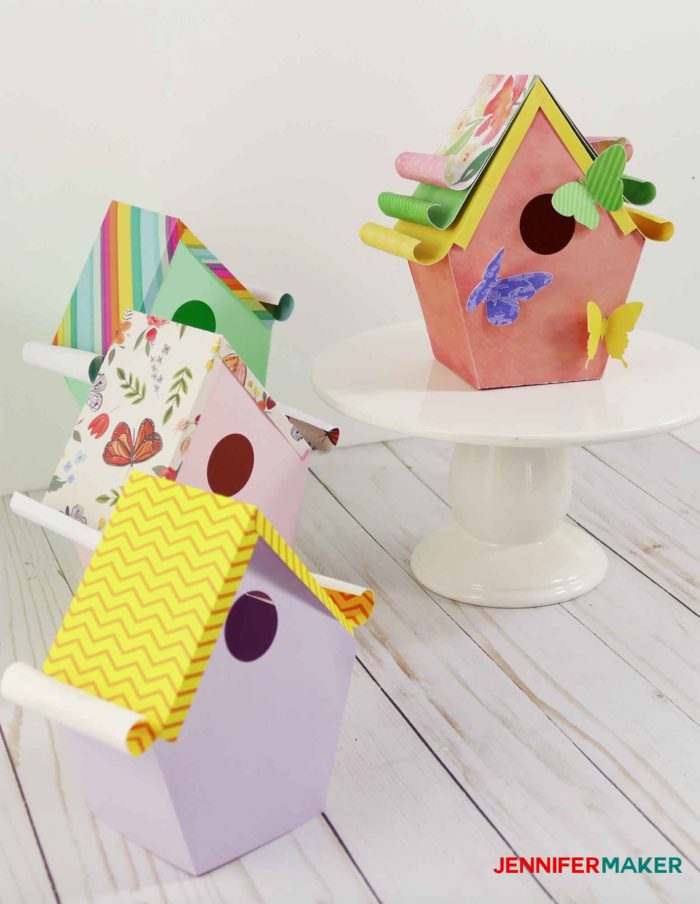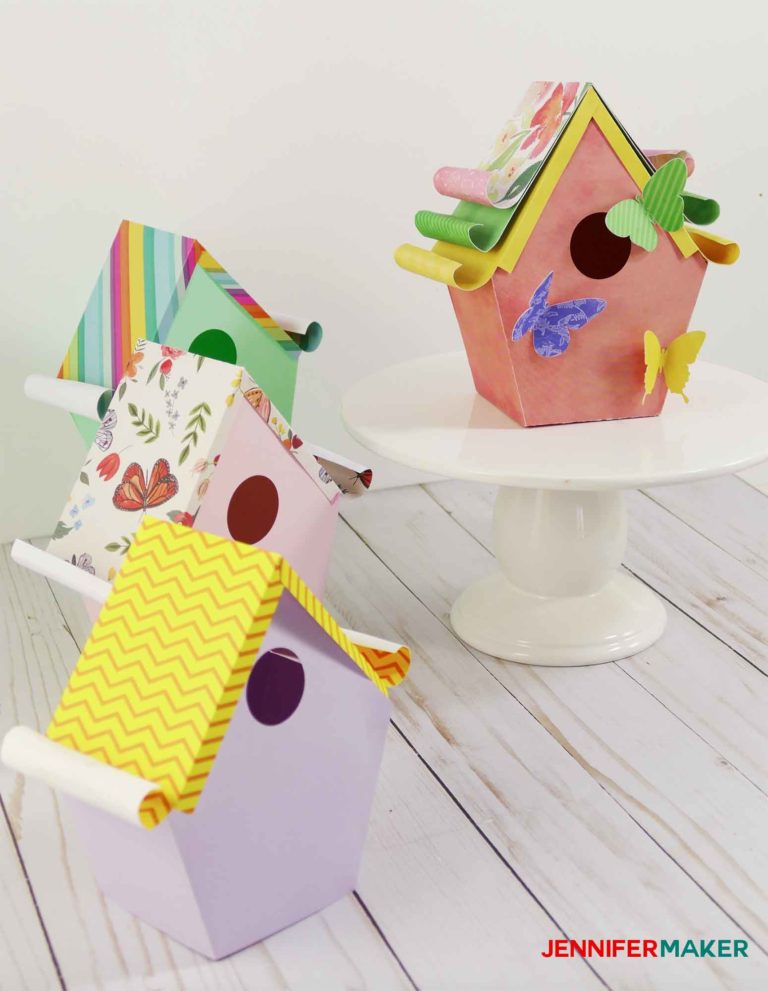 Here's what happens with these sweet paper birdhouses when you put a light inside…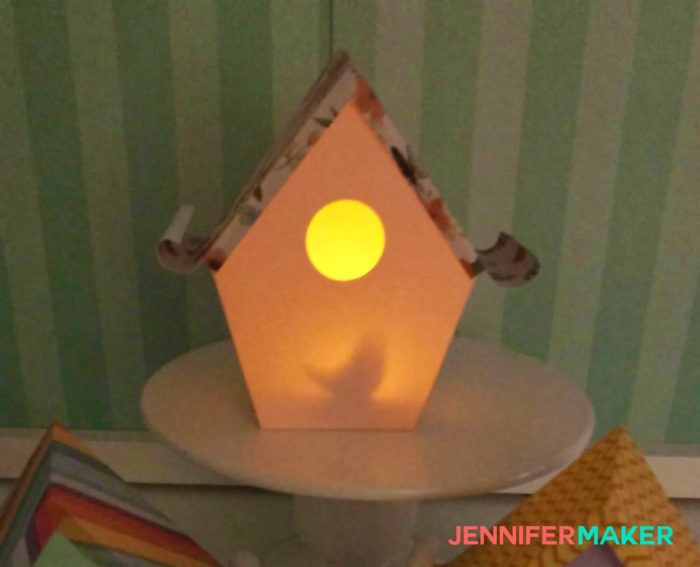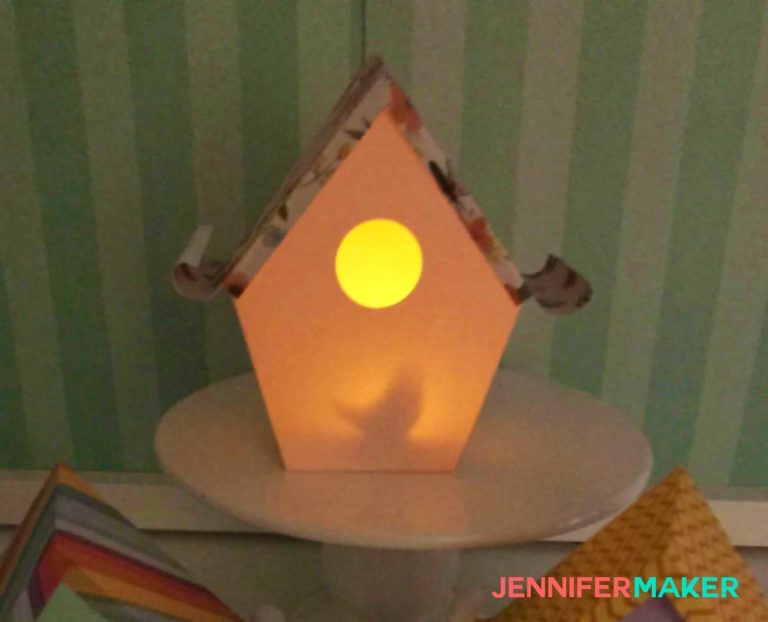 Ah, I love this … I'm imagining a whole wall of these little paper birdhouses with remote control LED tealights inside so I can see the little birds inside.
Like all of my lanterns in my "Make the Light" project, this DIY paper luminary contains a puzzle. If you solve it successfully, you'll unlock the extra roof design variations for the birdhouses. So to get this deluxe version, download the basic version (with the rolled edge roof) from my resource library, upload it to your favorite design software (such as Cricut Design Space), and look carefully at the design. Count how many BIRDS you can find. Type your answer as a number (not a word) at this page: Birdhouse Luminary Access
So let me show you how to make a paper birdhouse This post contains some affiliate links for your convenience (which means if you make a purchase after clicking a link I will earn a small commission but it won't cost you a penny more)! Read my full disclosure policy.
Materials for the Paper Birdhouse Luminary
Two sheets of 65lb. 12″ x 12″cardstock in two contrasting but complementary colors
(Optional) Butterfly decorations (get the tutorial here)
Tacky glue or tape
A dowel or other round cylinder object to help you curl the edges of your roof piece
(Optional) Water, preferably in a spray bottle, to get the edges of your roof damp for easier rolling
LED tealights to put inside your lantern
A way to cut your paper (I used a Cricut)
Design #98 – My free SVG cut file/pattern (available in my free resource library—get the password at the bottom of this post)
How to Make Your Paper Birdhouse Luminary
First, download the birdhouse pattern for this project (Design #98) from my free resource library. If you're going to cut it out on your cutting machine, upload the file to your design software.
Tip: If you're not sure how to upload an SVG cut file to Cricut Design Space, watch this helpful video training series I made. If you're on an iPhone or iPad, here's how to download and upload SVG files to the Cricut Design Space app.
Note for cutting machine users: There are TWO layers of lines that need to be converted to score lines. So either convert those or remove those layers entirely. Need help with the scoring lines? Check out my tutorial on Cricut Scoring, Grouping, and Attaching!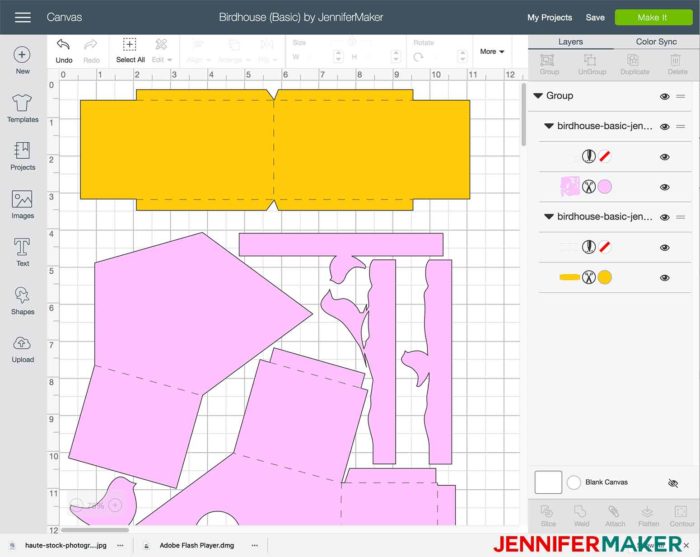 Here are the pieces you'll need to make a basic birdhouse — two house pieces, one roof piece, and one bird. I put extra birds in the file so you could pick the one that worked best for you.
In addition to the cut paper pieces, you'll want glue, a tealight, and a way to curl your roof piece (I'm using a dowel).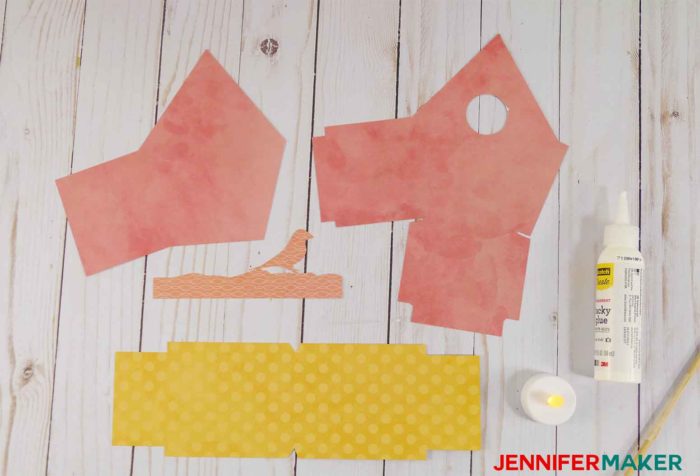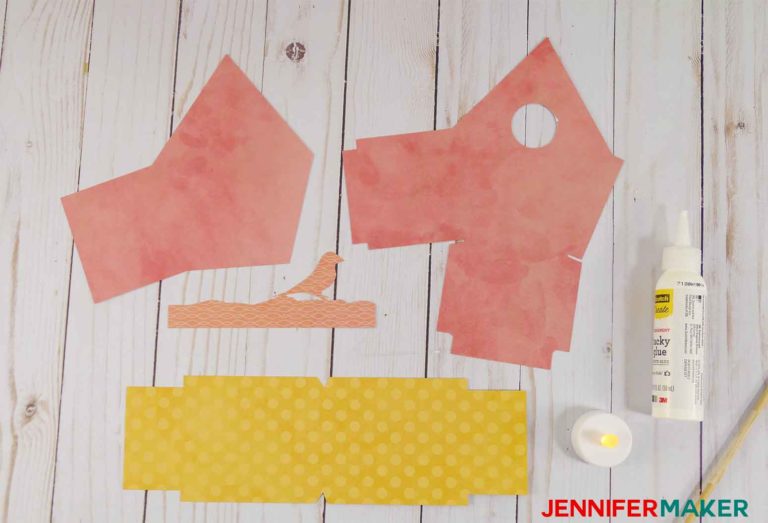 First, fold in larger birdhouse pieces on the score lines, as shown below.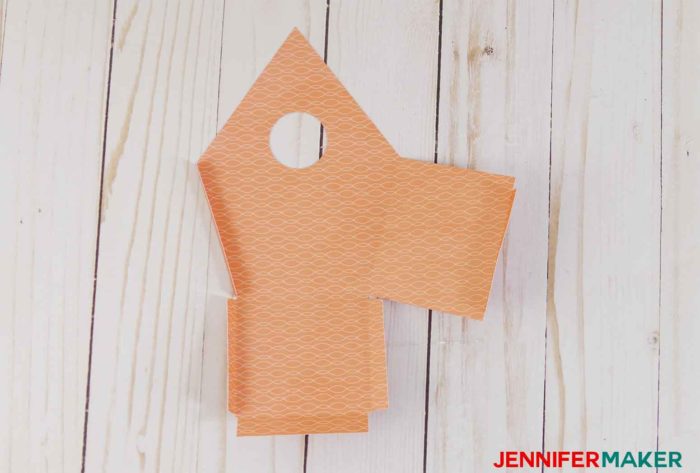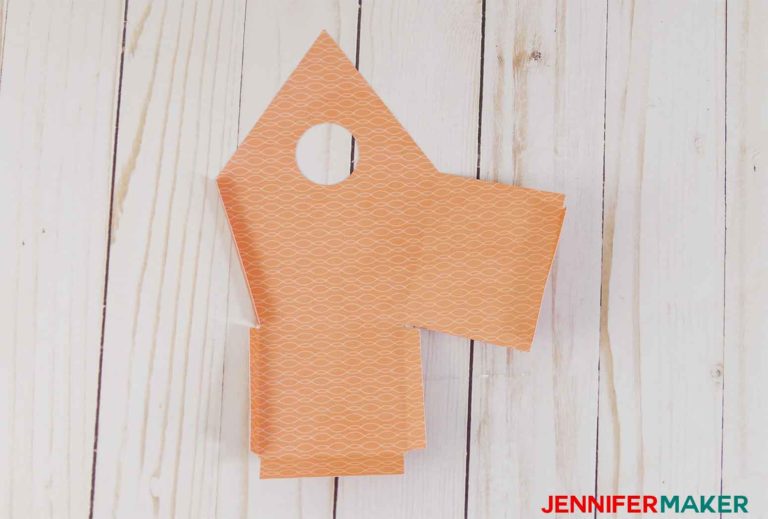 Next, fold the smaller birdhouse piece on the single score line, as shown here.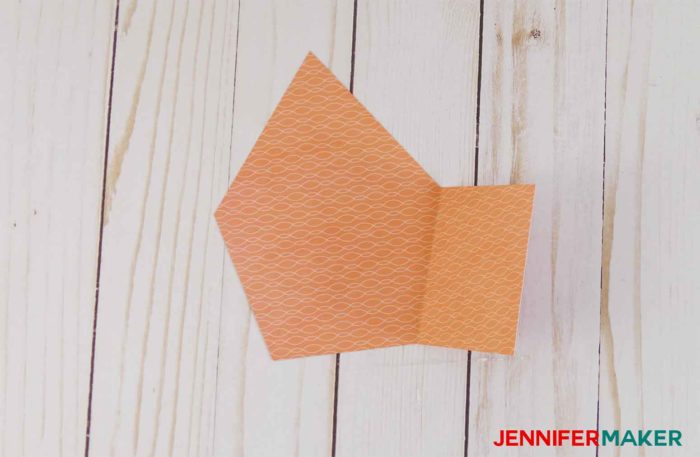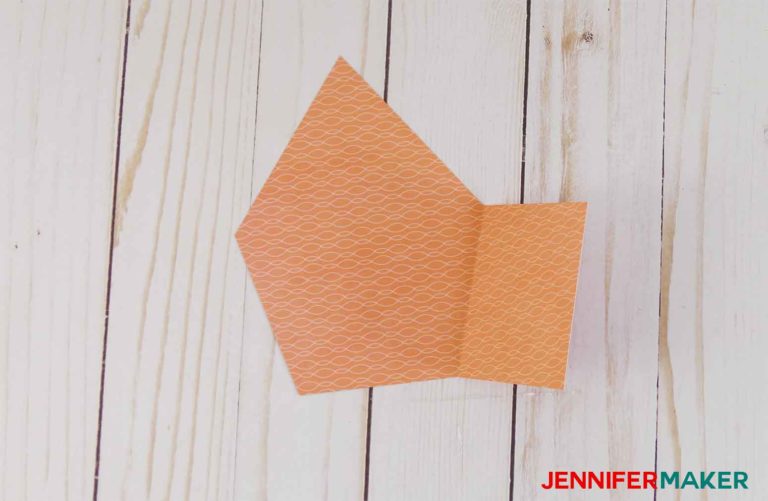 Place a thin layer of glue on the tab on the right side of the house.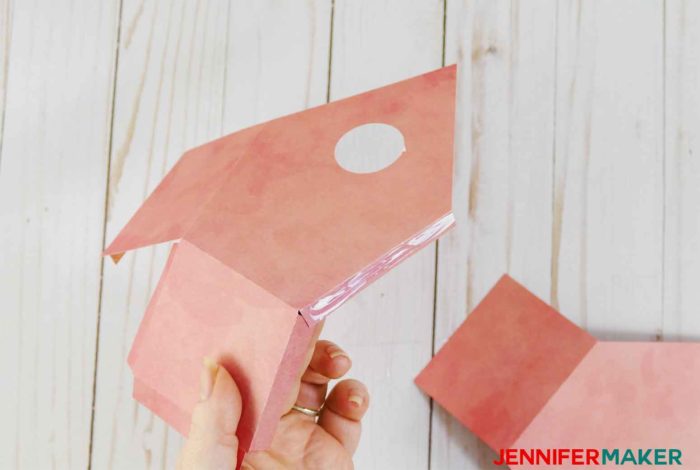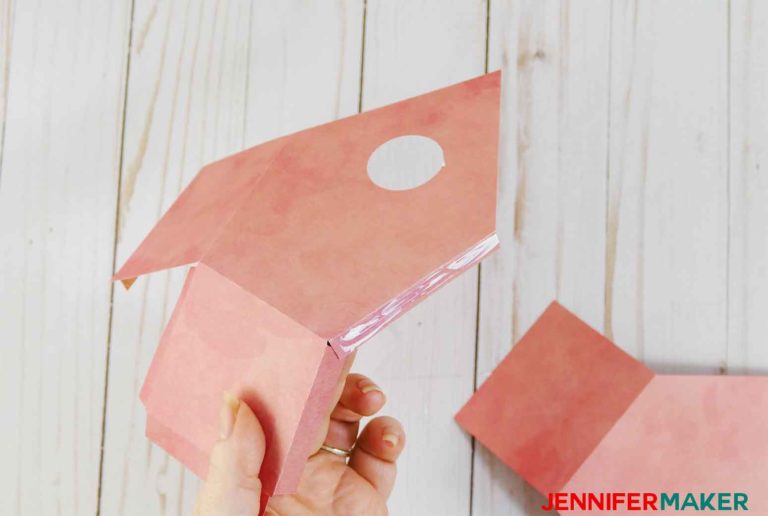 Attach the smaller house piece of the larger house piece where you glued the tab. Note that the smaller house piece goes OVER the tab and lines up with the front of the house.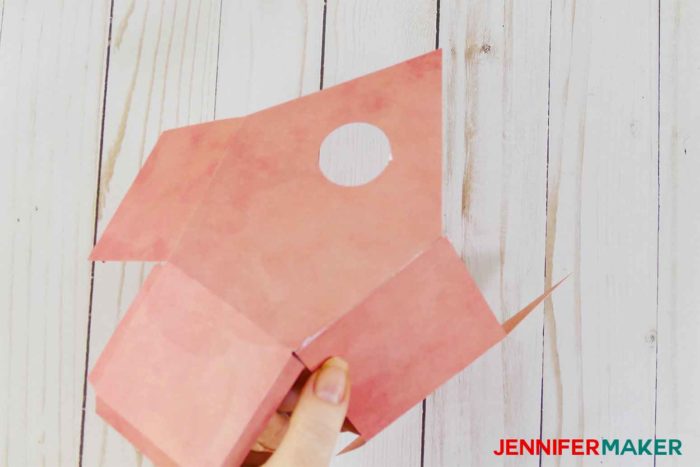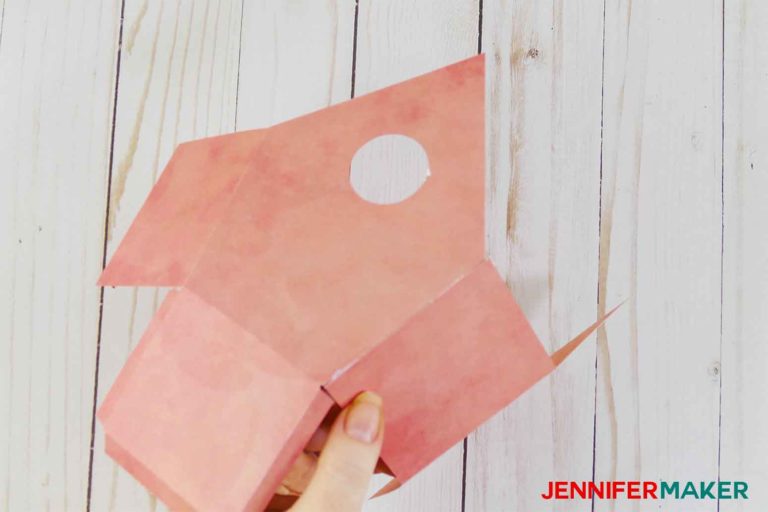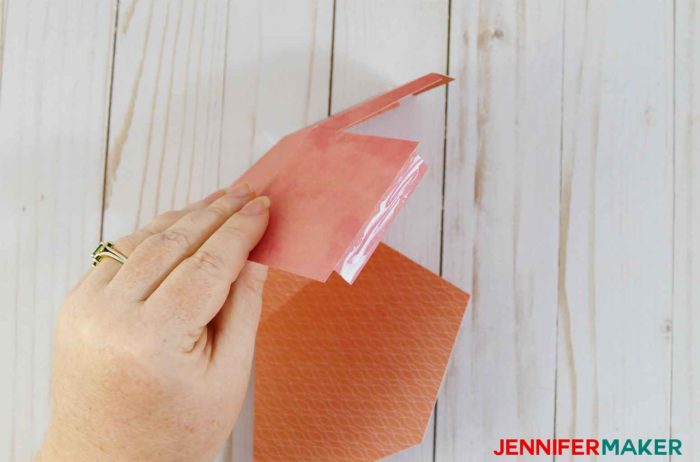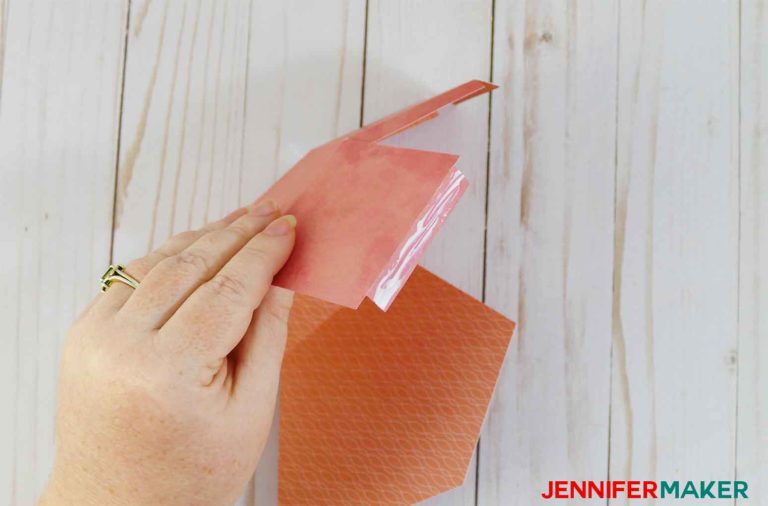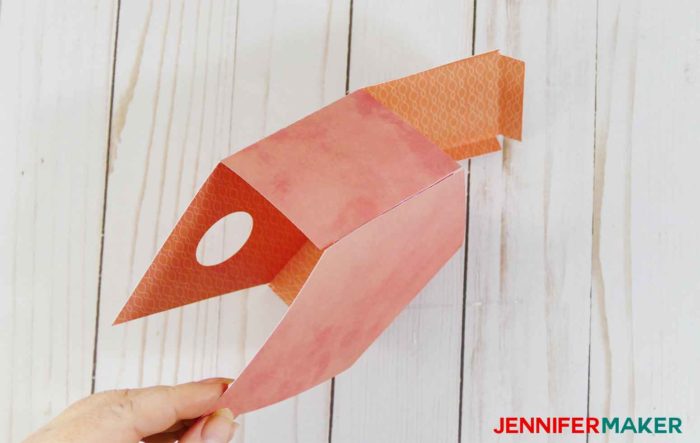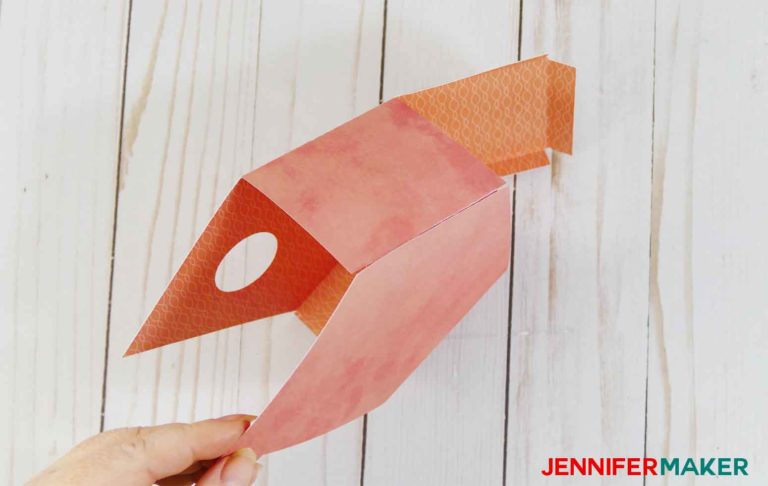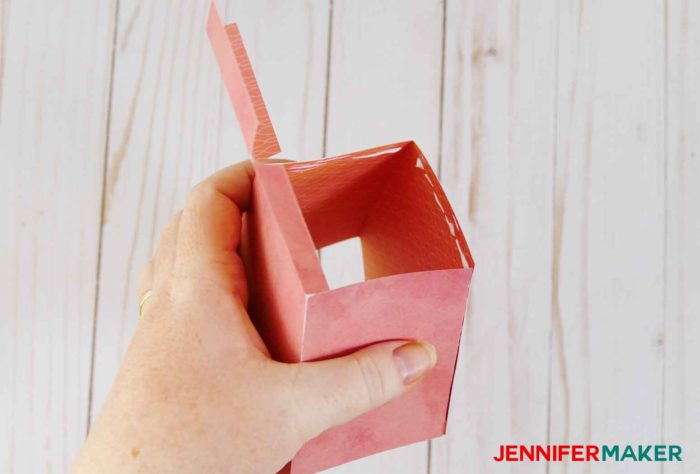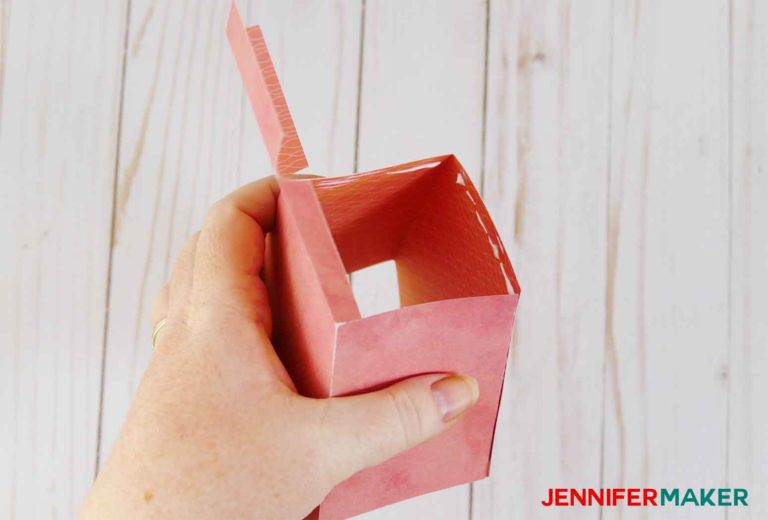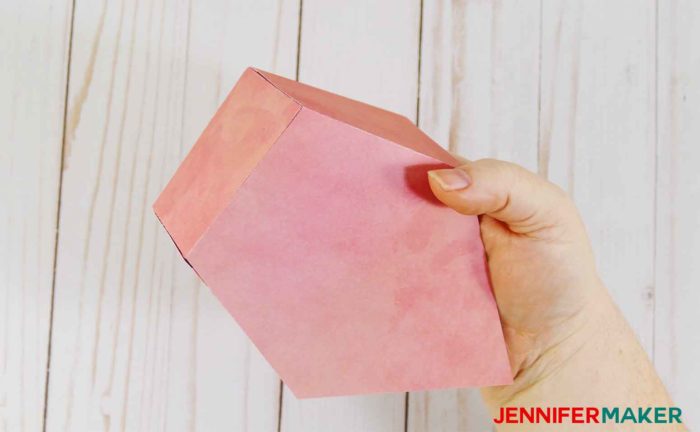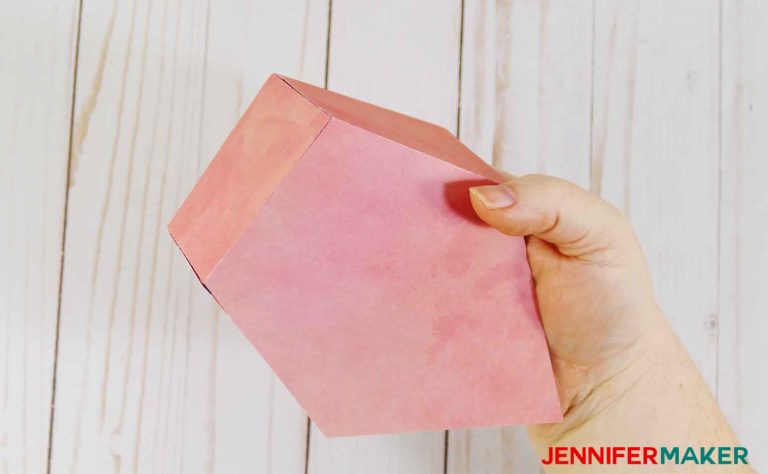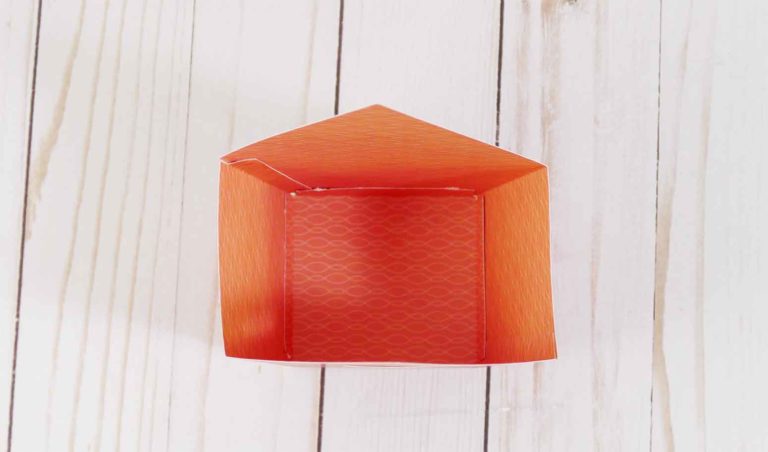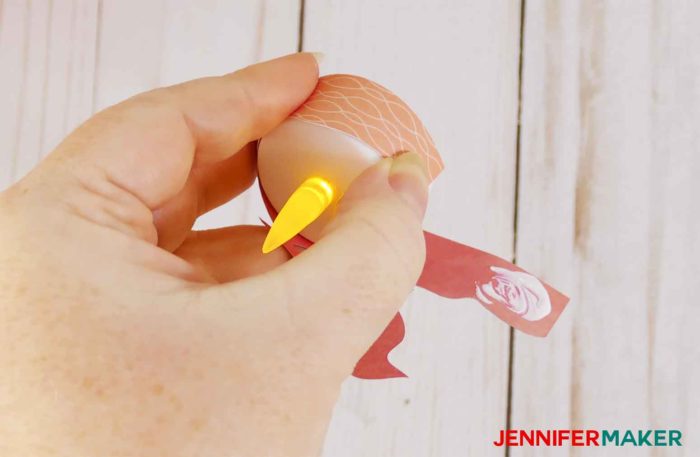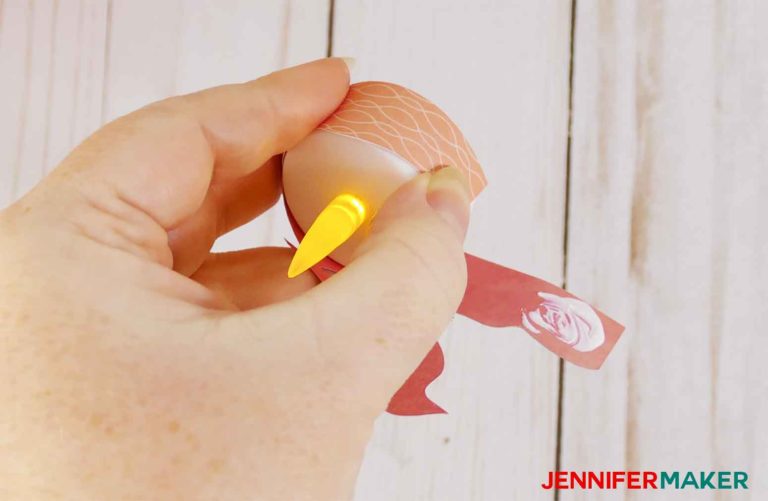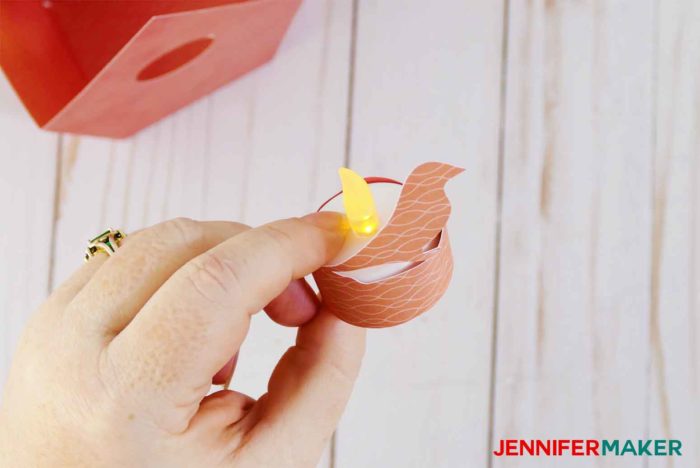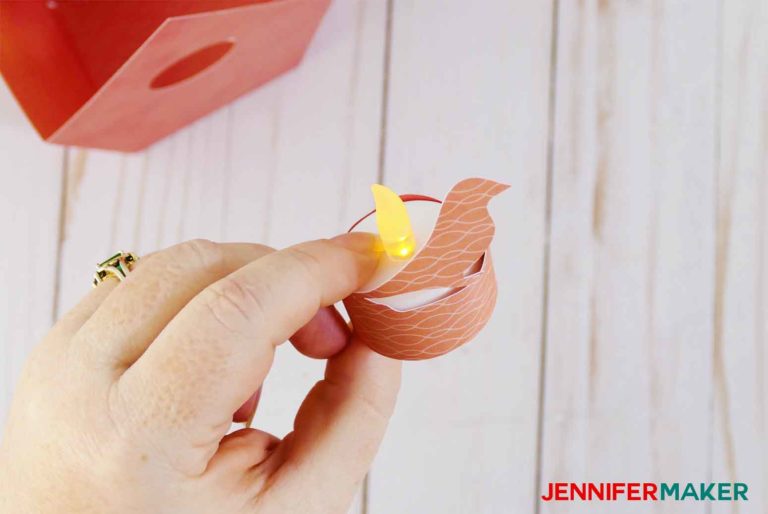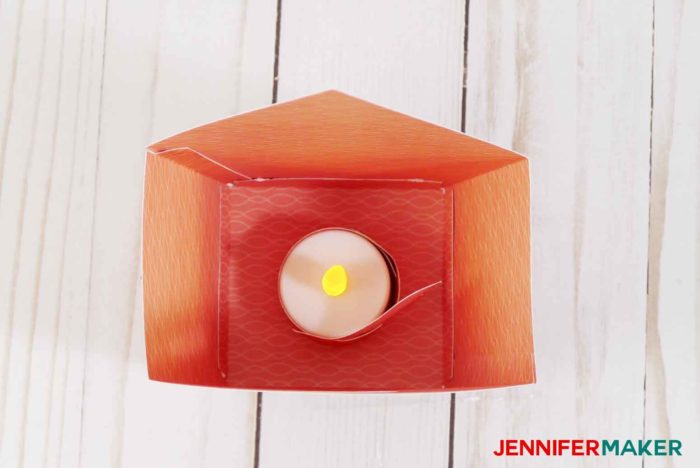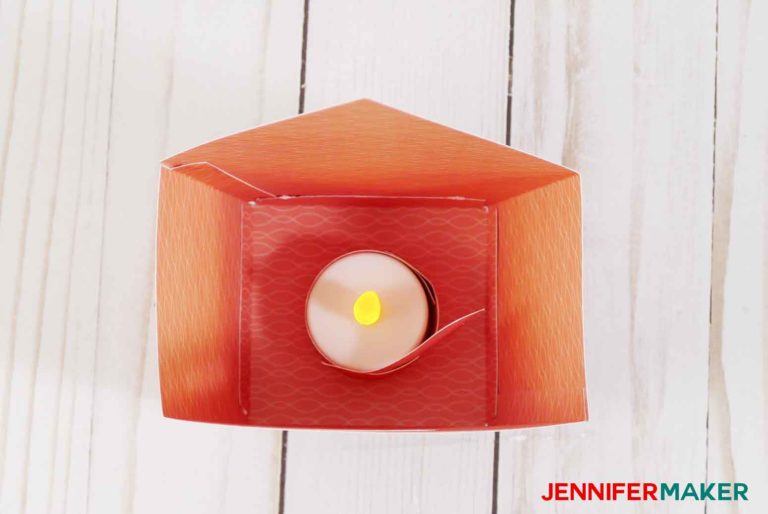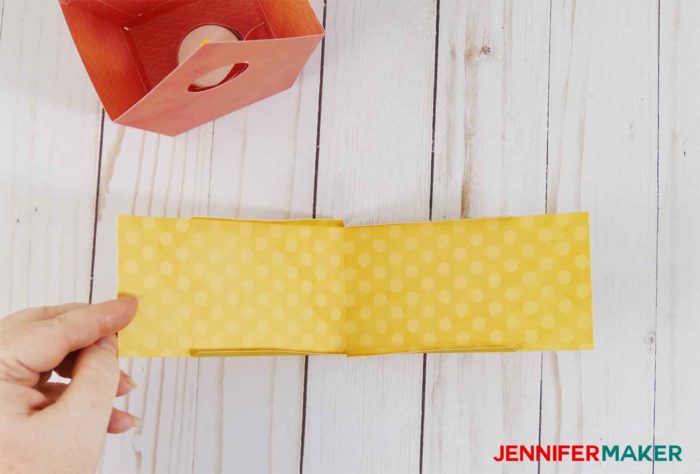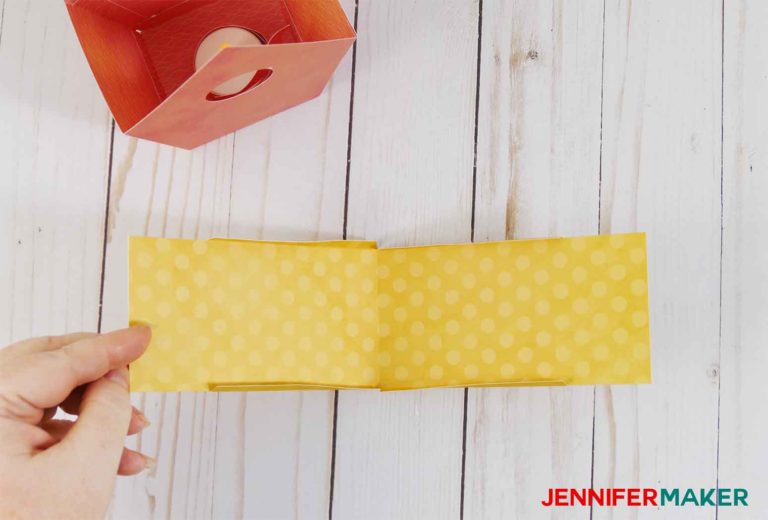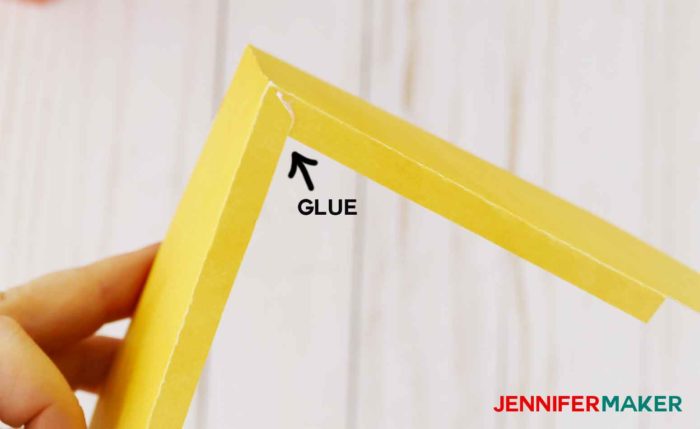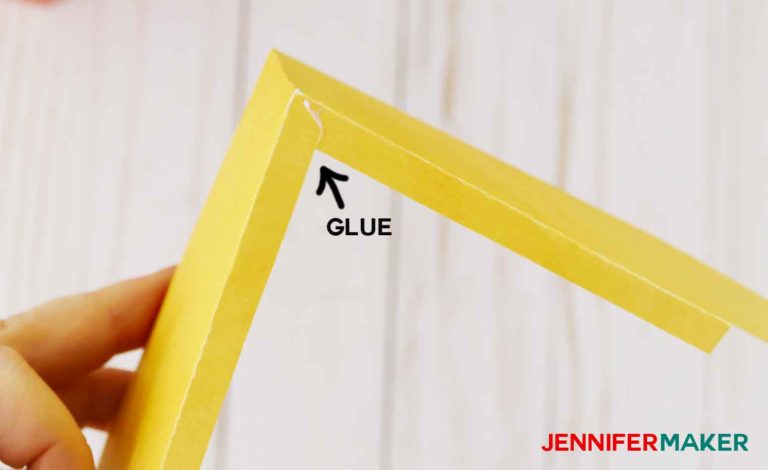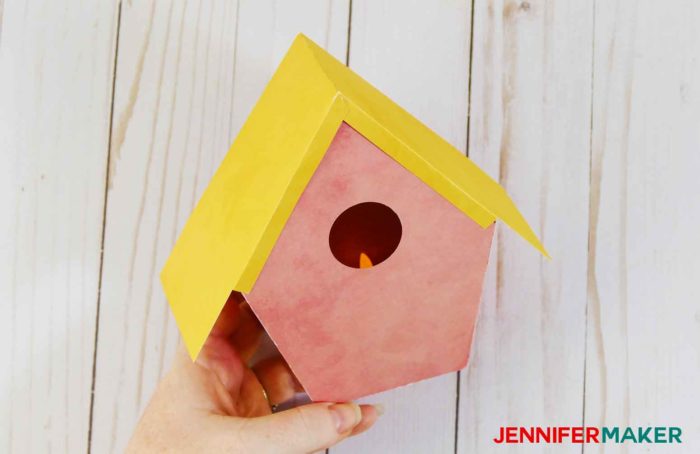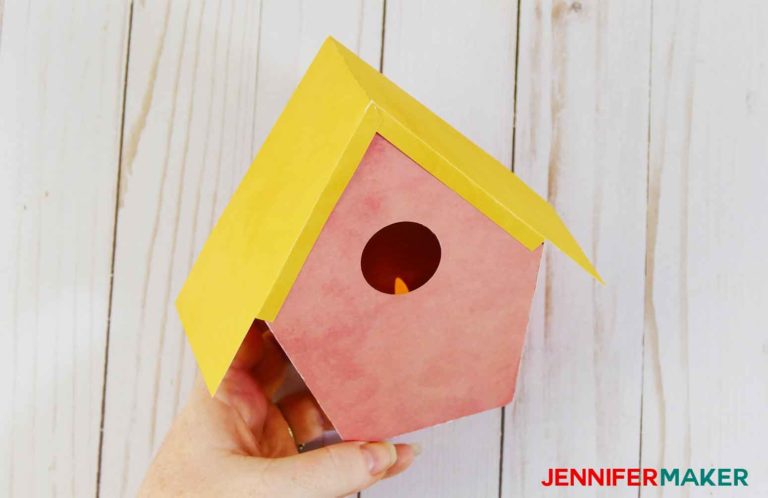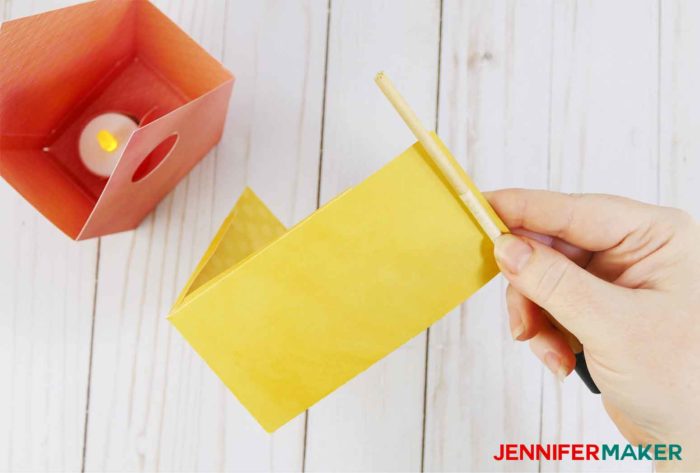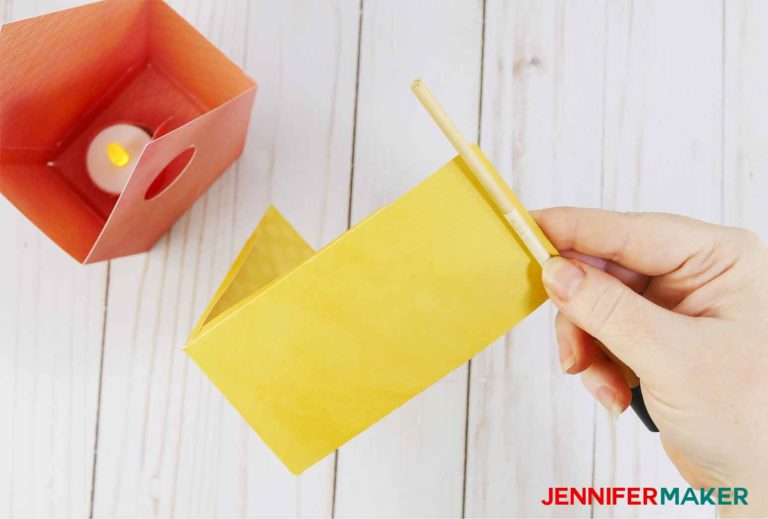 If you have issues rolling the edges of your birdhouse smoothly, lightly spritz the edges with water to get them damp, then roll.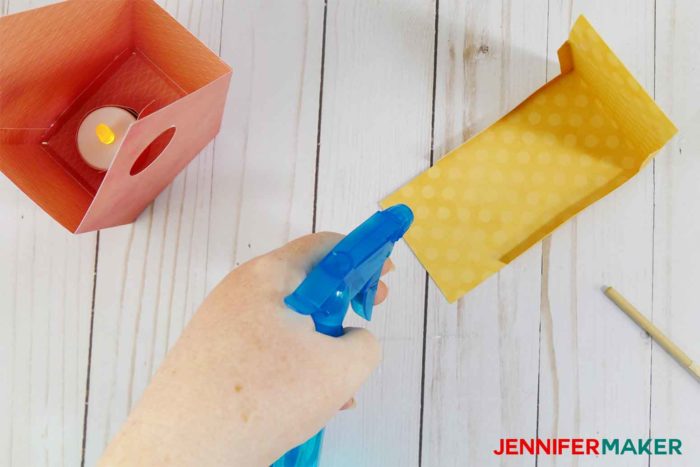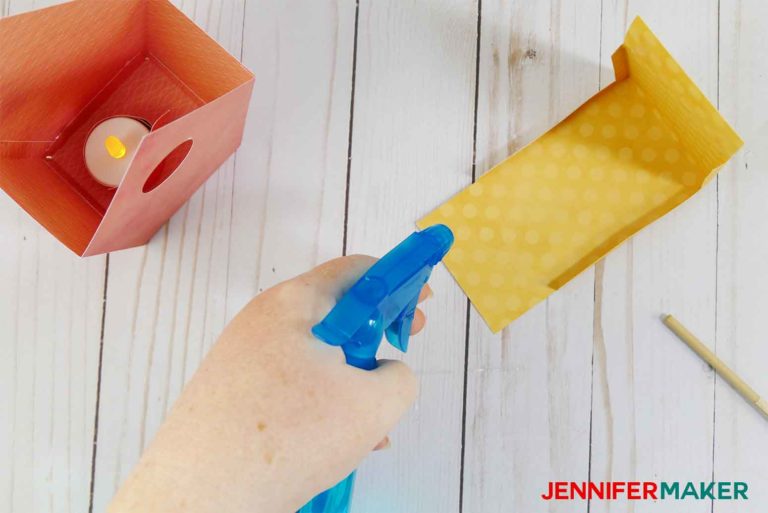 A finished paper birdhouse! Now you can decorate it — why not use my paper butterflies?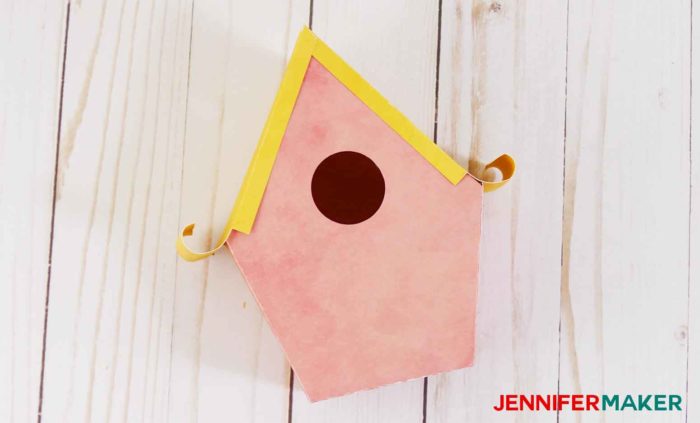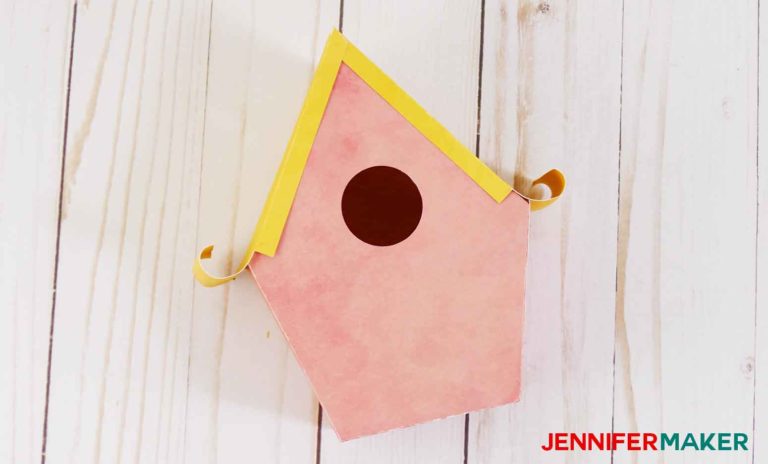 These are really easy to make! When you want to turn the light on or off, just lift off the roof.
Get my free cut files for the Paper Birdhouse

I'd love to see your project! If you make one, please share a photo in our Facebook group, email it to me at [email protected], or tag me on social media with #jennifermaker. If you do, I'll add your name to my Master Lantern Makers list!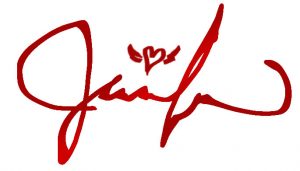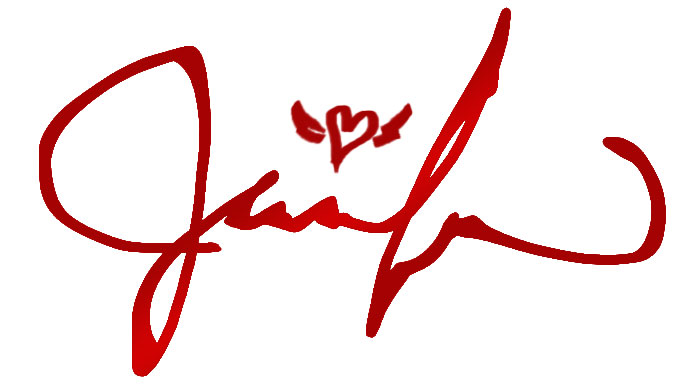 If you're eager to make more luminaries and lanterns today, check out these five fun projects!