DIY Home Decor is a fun way to make your house a home, and so much more affordable than just buying it outright!
I just love making things for my home. There's just something so satisfying about DIY home decor. Sure, I could load up my cart at Target (and I have before), but being able to make exactly what you want for a fraction of the cost is so rewarding. And I've been doing it for a while now. So I thought I'd share my favorite DIY home decor projects and ideas with you from my blog here.
DIY Home Decor Project #1: The State-to-State Map Pillow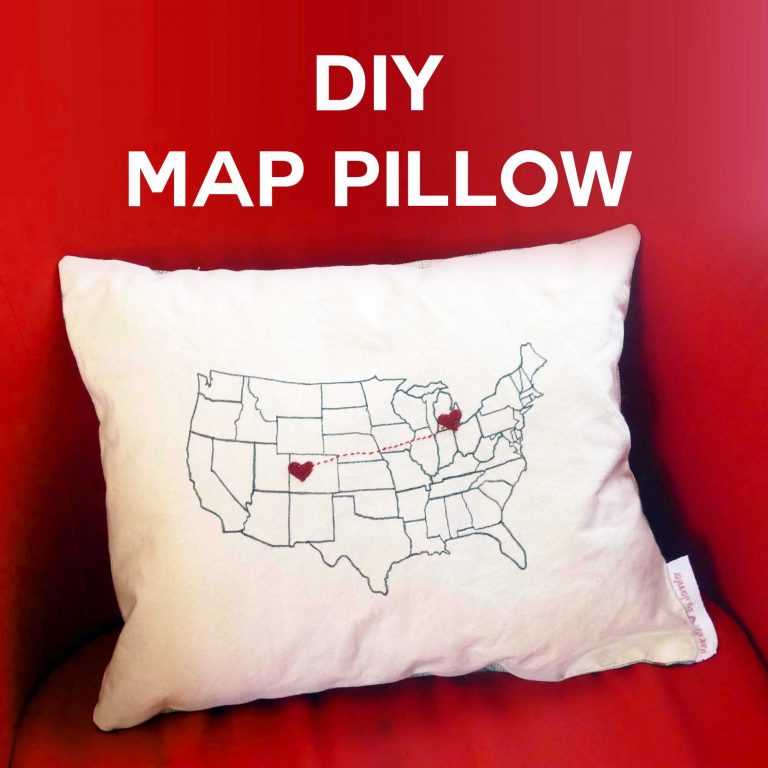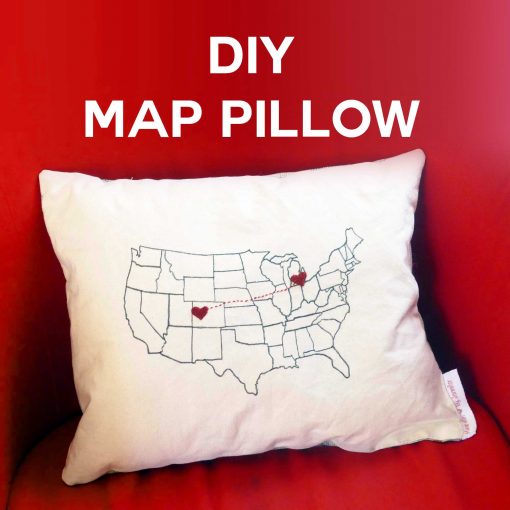 This cute pillow is a wonderful way to remember a loved one far away! You simply embroider the hearts onto your location and the person you want to remember, connected by a line. It's simple and sweet, and would look great with most any decor! Get the full tutorial and pattern to create this state-to-state map pillow.
DIY Home Decor Idea #2: The R2-D2 Shelf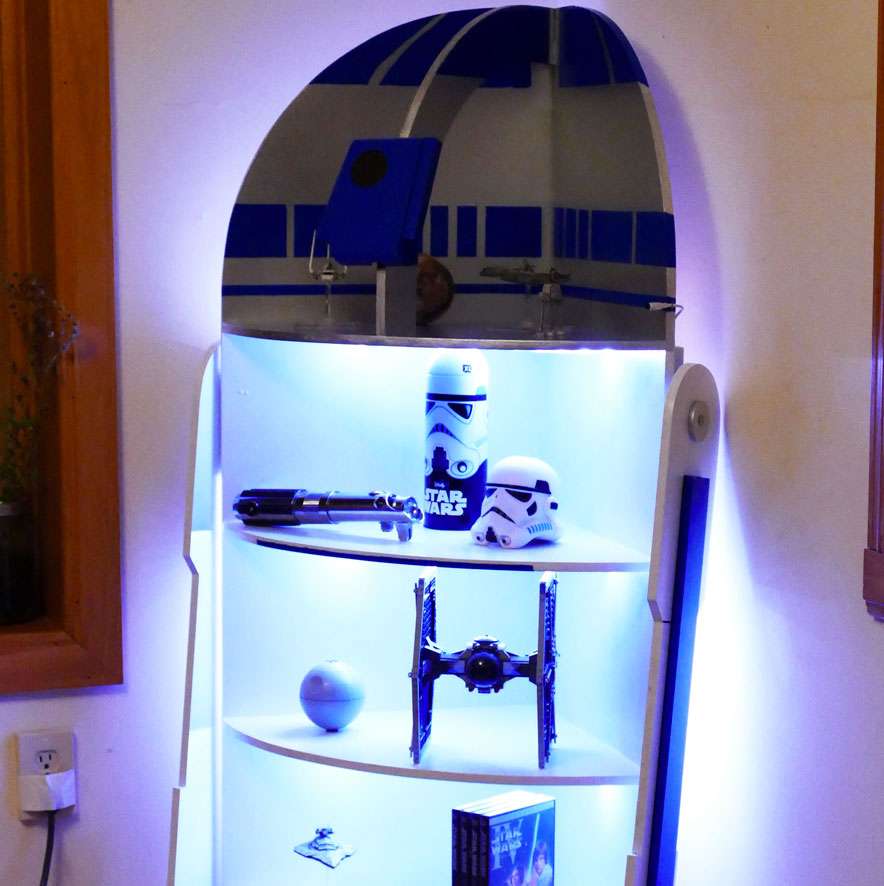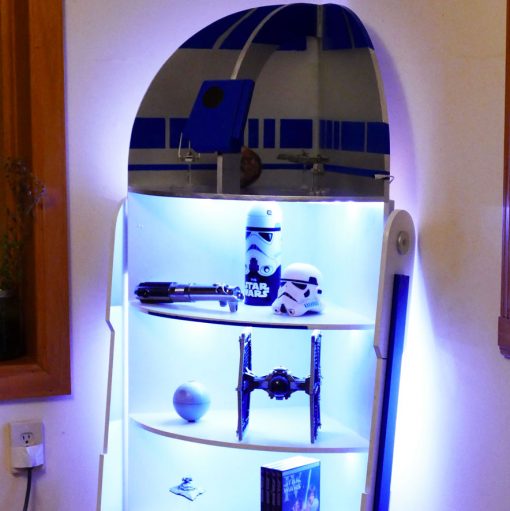 This is an awesome corner bookshelf that gets painted light R2-D2! We added fancy LED lights for a fun look. You can get the complete woodworking plans (it's made from just one piece of 8′ x 4′ plywood) over at the R2-D2 Nerd Shelf page!
DIY Home Decor Project #3: The Wallflower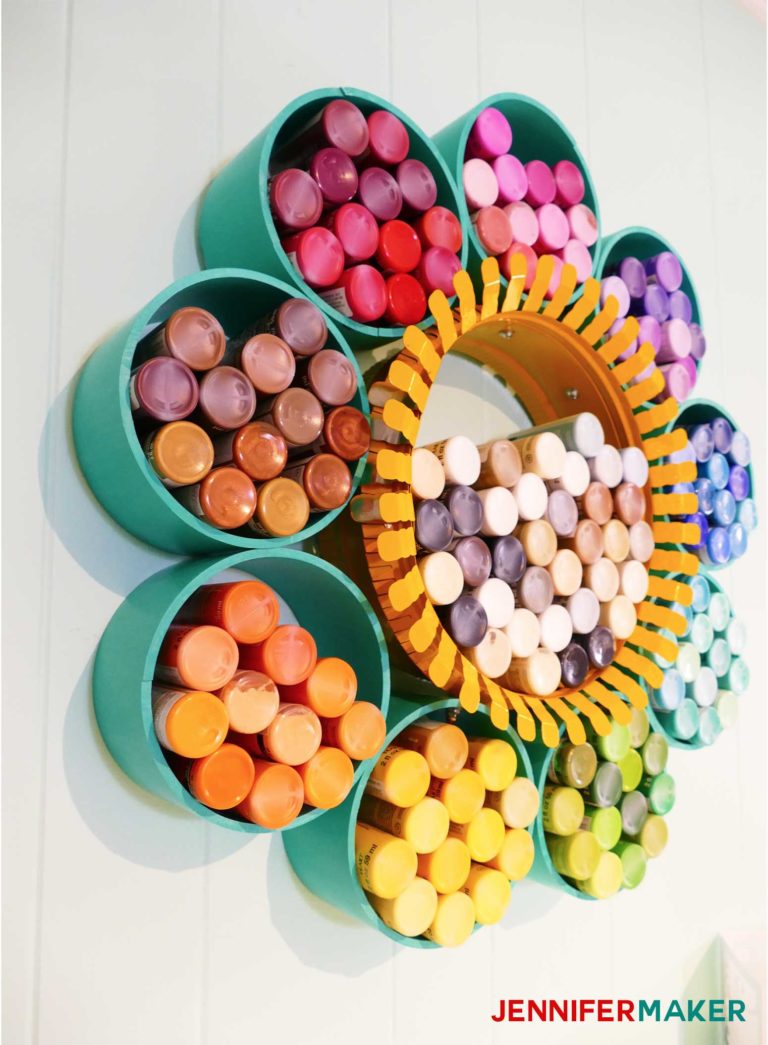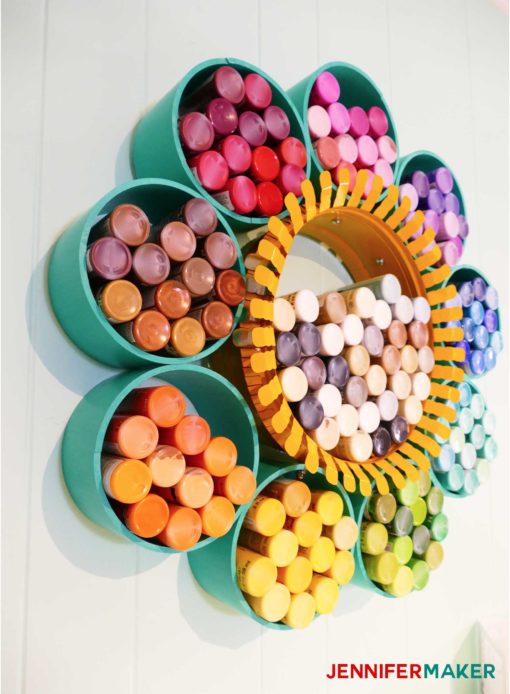 This colorful "wallflower" doubles as storage for small items. I used mine to store my craft paint bottles, but it would work well for lots of other things! It's made from PVC pipes and a steel duct collar. It's a fun conversation piece, too! Find out how you can make your own wallflower.
DIY Home Decor Idea #4: The Closet Reading Nook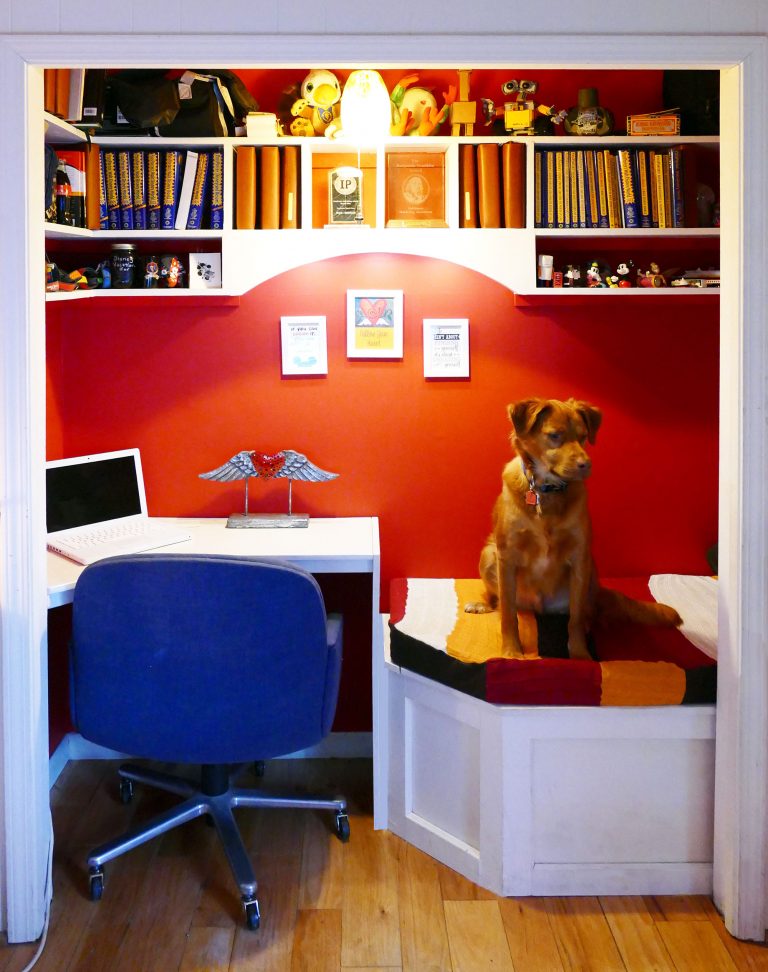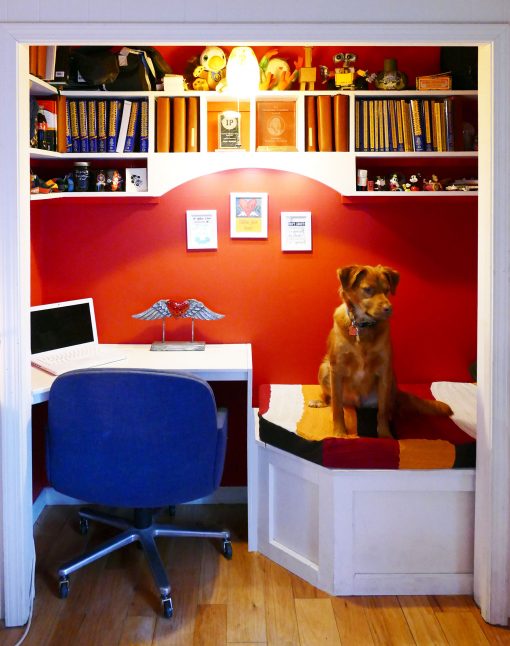 I converted a underutilized closet in my office into this awesome reading and desk nook! It's so much more useful now, and it looks pretty amazing too. Turns out my dog loves to hang out with me here as well, so double bonus! Find out how I transformed this old closet into reading nook with a build-in bench here.
If you make any of this DIY home decor, please share a photo of your creations! You can send it to [email protected] or tag me on social media with #jennifermaker.
Love,