Learn how to make a DIY sublimation sticker sheet using Cricut's print-then-cut feature on a Cricut Joy Xtra!
Making my own stickers has been one of the most fun (and easy) things I've ever done with my Cricut cutting machines. But, you might be like me … you love stickers, but do you sometimes wish that they held up better? Or maybe you want to stick them to your water bottle, or even your car, but you know they're not going to hold up well to getting wet? I've shared a bunch of sticker-making tutorials over the years, and now I've found my favorite, most durable type yet: Sublimation sticker sheets! I can't wait to show you how to make your own waterproof DIY sublimation sticker sheet!
Want to save this project? Enter your email below and we'll send the project straight to your inbox.
I made these waterproof sublimation stickers with my Cricut Joy Xtra cutting machine, which can cut both die cut and kiss cut stickers!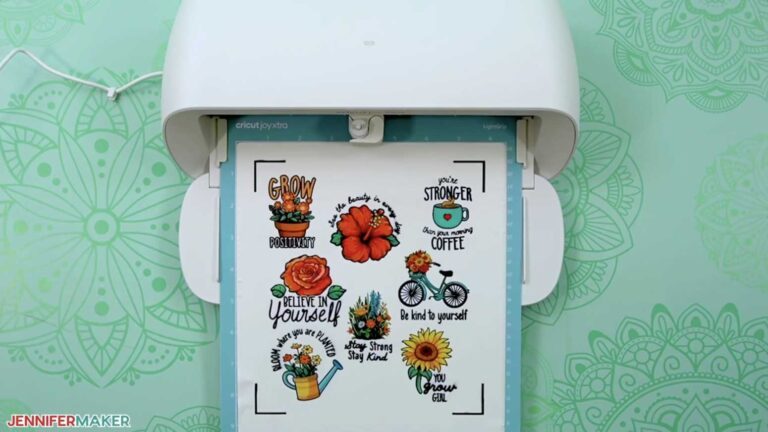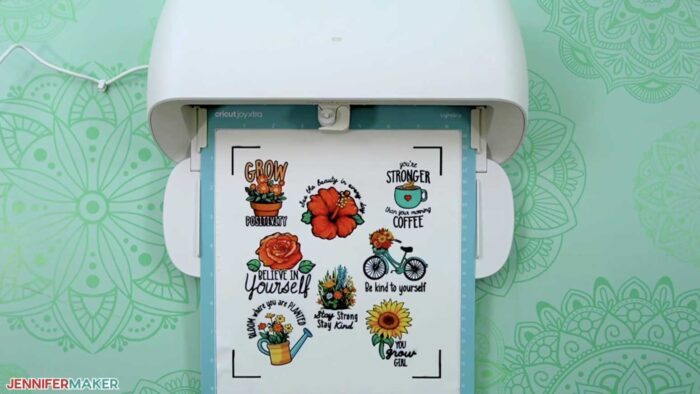 Sublimated stickers are SO cool! The color of the sublimation design really pop, much better than a lot of the paper stickers I've made in the past. And the best part? They're super durable — not to mention waterproof! So you can stick them to your water bottles, tumblers, your car – and they'll hold up beautifully when washed or rained on.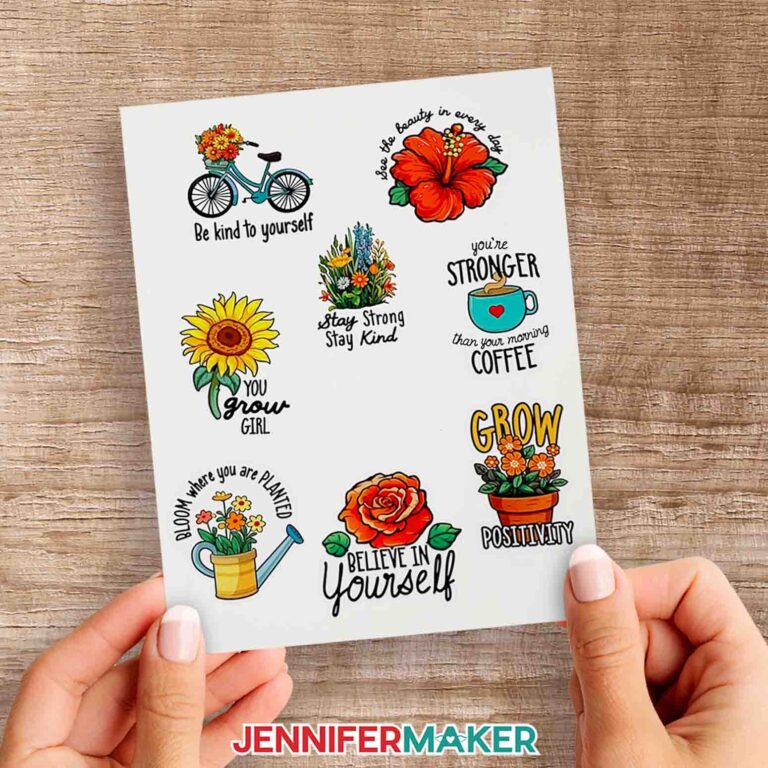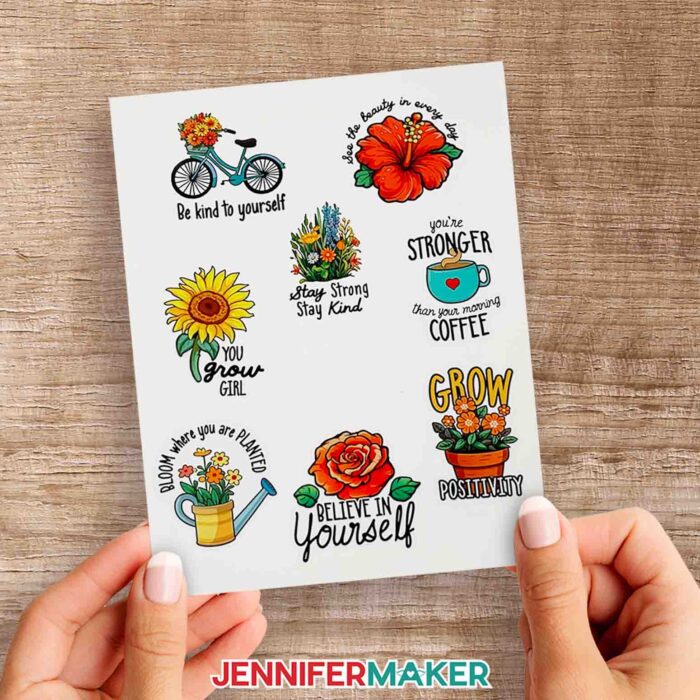 Aren't they cute? I love these fun, motivating messages. After you've sublimated them onto a vinyl sticker sheet, you can cut them by hand, but I'll show you how to cut your own stickers MUCH more easily with the new Joy Xtra! And I'll also demonstrate with a Cricut Maker 3. You can also use an original Cricut Maker, any Explore series machine, or the Venture.
For best results, it's best to sublimate the entire sheet at once, and not in sections. Otherwise, spots can be over-heated and it can produce a less than awesome outcome. Instead, I'll show you how to create a guide in Cricut Design Space. This will help to optimize the arrangement of the stickers to make sure they all fit underneath the press at once.
If you've never used the Print-Then-Cut feature with your sublimation printer — or if it's been a while — I highly recommend you calibrate your machine before cutting your waterproof stickers.
Once your sticker designs have been printed onto a sheet of sublimation paper, you'll notice some black lines around the stickers. These are called registration marks (or a registration box) and it helps your Cricut to know exactly where to cut so your stickers come out perfectly. Then it's time to prepare your heat press and sublimate the sticker designs onto the sublimation sticker material using firm pressure.
When it's time to cut the sublimated sticker sheet into individual stickers, I'll demonstrate on my trusty Cricut Maker 3 as well as my brand new Cricut Joy Xtra! Then, since we mirrored our sublimation in Cricut Design Space, I'll show you a very important step that will ensure that your cuts match the shape of your sticker designs! You don't want to miss it, so be sure to watch the video.
I'll also help you set your cut settings to create a kiss cut stickers, which means the stickers will be cut through but the backing sheet will not. If you'd rather share or sell your stickers (or just like the look of a die-cut sticker), I'll share which setting to use for that, too.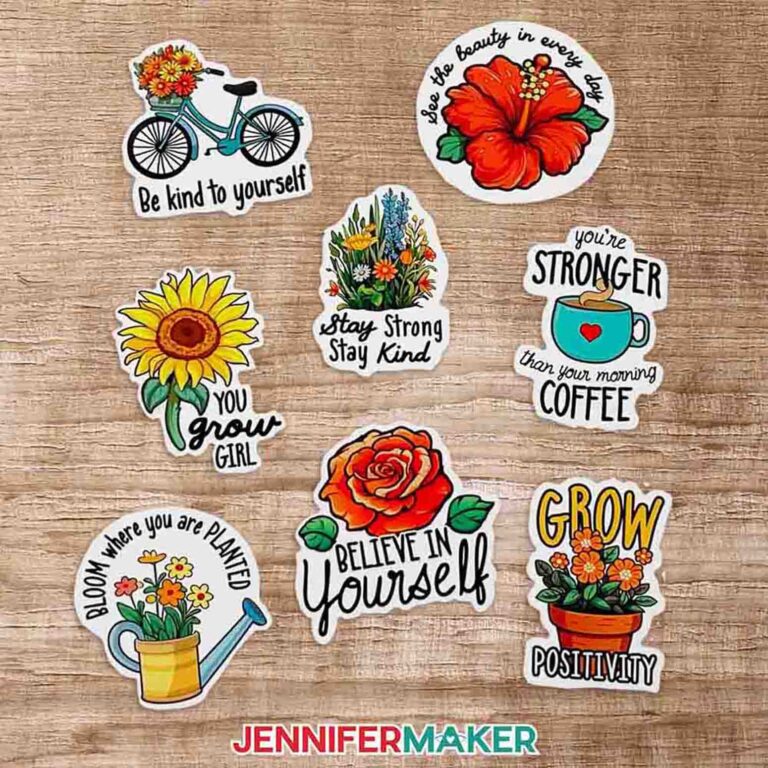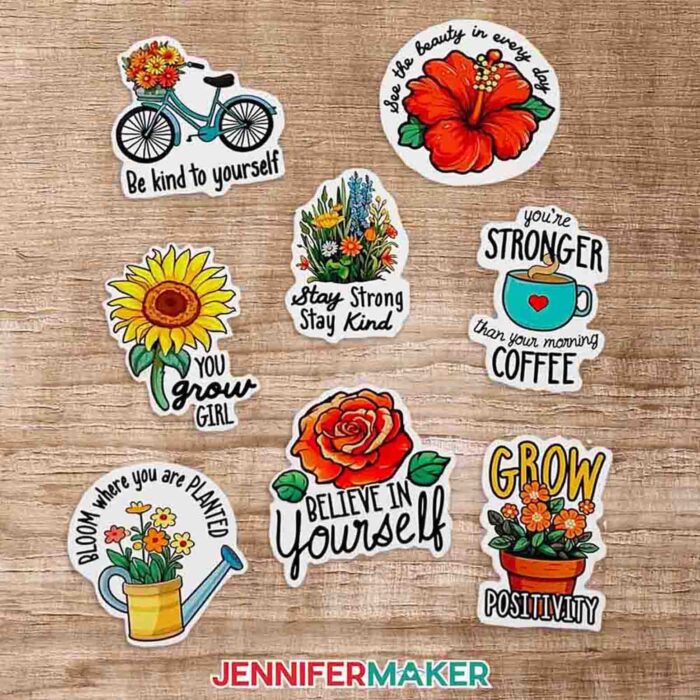 When I was doing my tests, the sticker paper curled a bit after being sublimated, likely because of the heat. To combat the curl during the cutting process, I recommend you use a green StandardGrip machine mat that has been used a few times and has lost a little bit of its stickiness. Alternatively, you can use a brand new and super sticky LightGrip mat.
Once your DIY sublimation sticker sheet is cut, remove the sheet from your machine mat and your brand new stickers are ready for action!
I love having different options for creating stickers based on my needs! And I love that I can stick these anywhere, for a little reminder of something positive or motivating. Because they're waterproof, they'll hold up to wiping, hand-washing, raining — the works! Where will you stick yours? Leave a comment and let me know!
Here's a supply list of what you need to make a DIY sublimation sticker sheet! This post contains some affiliate links for your convenience (which means if you make a purchase after clicking a link I will earn a small commission but it won't cost you a penny more)! Read my full disclosure policy.
Materials and Tools to Make a DIY Sublimation Sticker Sheet
View my Amazon shopping list with the exact items we used to make this project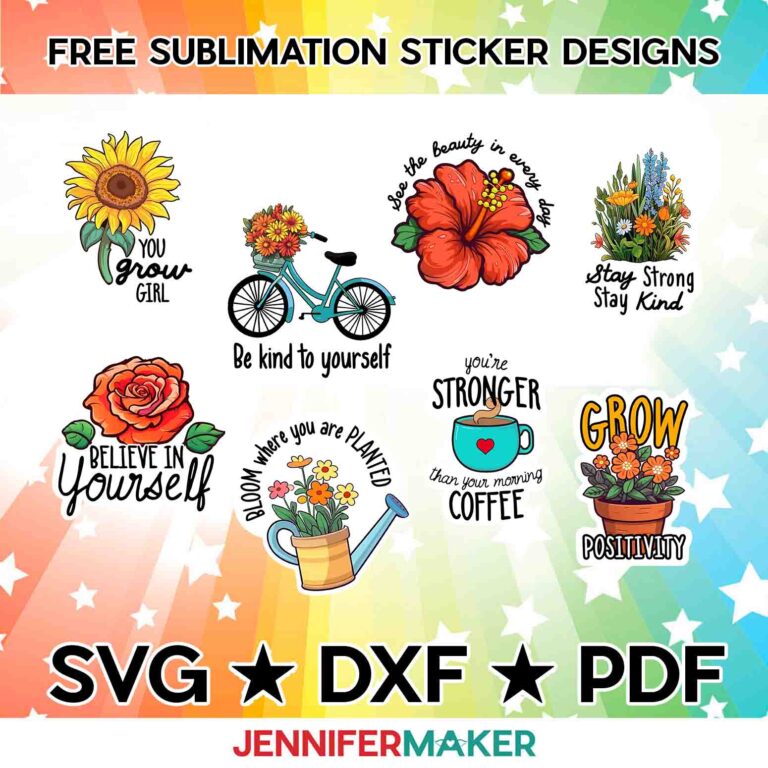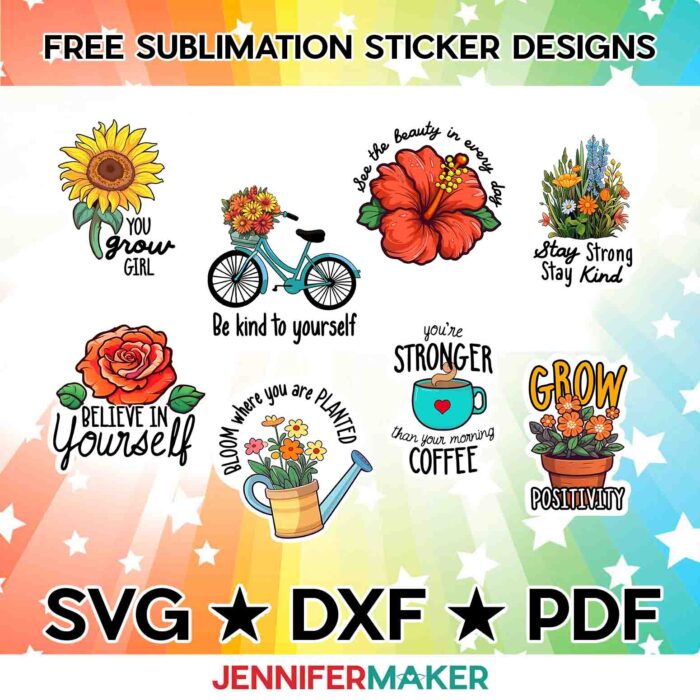 How to Make Your Own Sublimated Stickers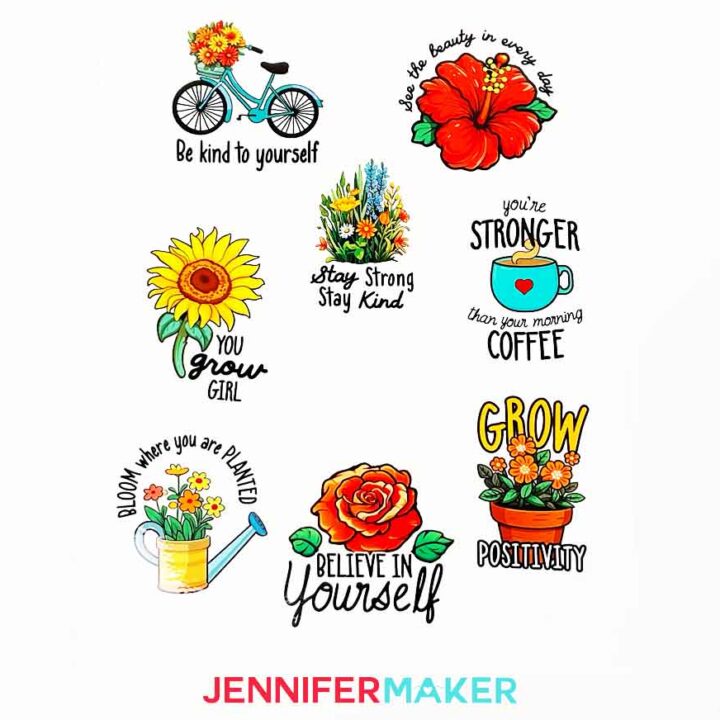 DIY Sublimation Sticker Sheet
Yield: 1 sheet of stickers

Prep Time: 35 minutes

Active Time: 15 minutes

Additional Time: 10 minutes

Total Time: 1 hour

Difficulty: Easy

Estimated Cost: $1 - $5

Learn how to make a DIY sublimation sticker sheet using sublimation adhesive vinyl sticker sheets and Cricut's Print Then Cut feature!
The detailed step-by-step assembly video on how to make a DIY sublimation sticker sheet debuted during Maker Academy Weekend 2023, held online November 1-5, 2023. Get an on-demand pass to watch all 30+ workshops, each with a printable handbook, transcript, audio file, design files, and support with a VIP pass below:


Answers to Your Questions About How to Make a DIY Sublimation Sticker Sheet
Q: What do I need to make sublimation stickers?
A: To make a DIY sublimation sticker sheet, you'll need many of the same supplies as you would with any sublimation project, like a sublimation printer filled with sublimation ink, a heat press with a pressing mat, sublimation vinyl sticker paper, sublimation paper, white cardstock, white butcher paper, heat resistant tape, heat resistant gloves, a fan for ventilation,
You'll also need a cutting machine (I used my new Cricut Joy Xtra for one sheet, and my Cricut Maker 3 for the other), a used (and slightly less sticky than new) green StandardGrip mat, painters tape or a lint roller to clean your sticker sheet before sublimating, and a brayer. Lastly, you'll need some sticker designs to sublimate.
Q: Can you sublimate on regular sticker paper?
A: No, you cannot sublimate on regular paper stickers, or even regular vinyl stickers. To make sublimated stickers, you must use sublimation vinyl sticker sheets. They're designed to be sublimated and can withstand the heat involved in the sublimation process.
Q. What's the difference between vinyl sticker paper and sublimation vinyl sticker paper?
A: We already know that vinyl stickers are a bit more durable than paper ones, but what's the difference between vinyl sticker paper and sublimation vinyl sticker paper? Easy: Vinyl sticker paper is designed to be printed on a regular inkjet printer, while sublimation vinyl sticker sheets are meant to be sublimated. These two types of vinyl sticker material are not interchangeable, so make sure you have the correct one for your project before you begin.
Q: How do you make sublimation transfer sheets?
A: In order to make a sublimation transfer, you need to have sublimation paper and a sublimation paper filled with sublimation ink. When you print your design with your sublimation printer onto the sublimation paper, it becomes a sublimation transfer sheet you can then heat press onto a variety of items, as long as they are polyester or coated in a polymer able to accept sublimation ink. Look for "sublimation blanks" to find a plethora of items you can sublimate!
Q: What is the best paper for printable stickers?
A: If you're new to making stickers and want to make some simple stickers with an inkjet printer instead of going the sublimation route, I really like to use the new Cricut printable vinyl sticker paper. It's a nice weight and compatible with lots of printers. You can see my latest print-then-cut sticker tutorial on my blog to learn how to make easy paper stickers (and how to seal them for better durability and water-resistance).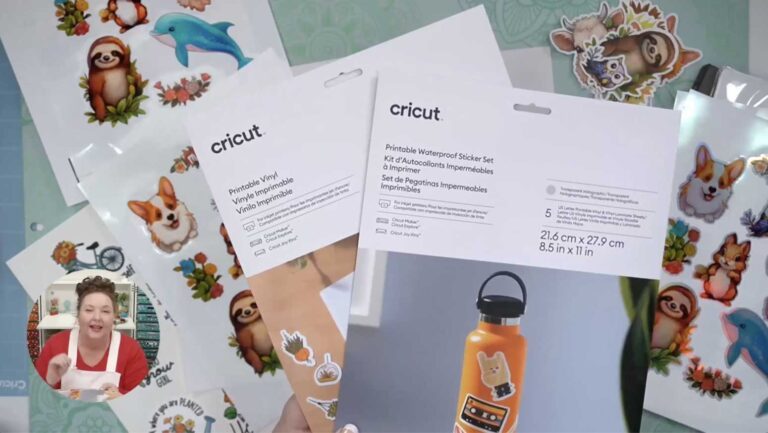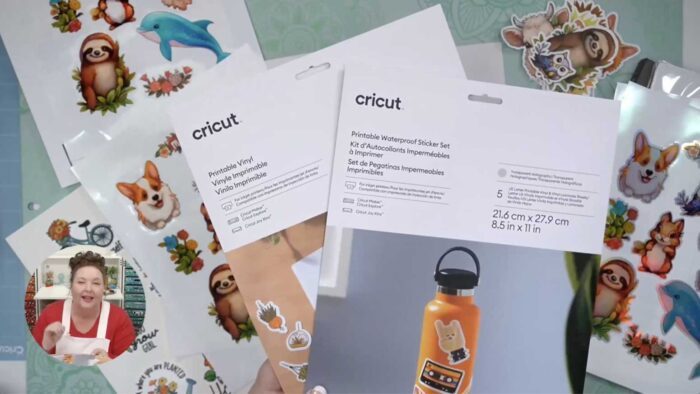 If you're looking to try something a bit different, Cricut has a bunch of new sticker making options that are so much fun! I tried them all in my Ultimate Guide to the Cricut Joy Xtra.
Q: Can a normal printer print on sticker paper?
A: Absolutely, just make sure you get the right kind of sticker paper. If you try to use your inkjet printer with sublimation vinyl stickers, they're not going to turn out as expected. If you'd just like to create easy paper stickers, check out my tutorial on how to make stickers with a Cricut. There are also printable vinyl stickers which are a little more durable than paper, but less durable than sublimation vinyl stickers.
Get my free SVG files to create a sheet of sublimated stickers!
Get FREE access to this design and ALL of my SVG cut files!
Subscribe (free!) to my newsletter with updates and tips PLUS get instant access to my resource library with this file and all of my other free files, printables, and patterns! Once subscribed, I will send you a newsletter with details about my new free files each week.
Free Resource Library
Enter my
free resource library
for my latest files, printables, and patterns! Password is 'craft' -- please copy and paste that in at the link above. Thanks for being a subscriber!!
I SO hope you'll make a DIY sublimation sticker sheet from my tutorial! Please share a photo of your stickers in our Facebook group or tag me on social media with #jennifermaker.
Love,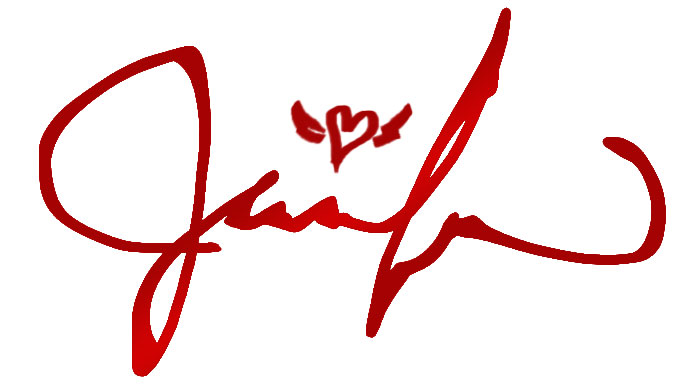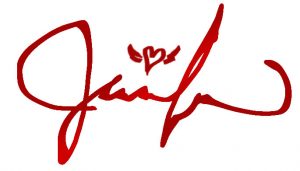 Want to remember this? Save this DIY Sublimation Sticker Sheet tutorial to your favorite Pinterest Board!