This mini-course has been replaced and updated with a NEW series of free classes called Cricut Kickoff!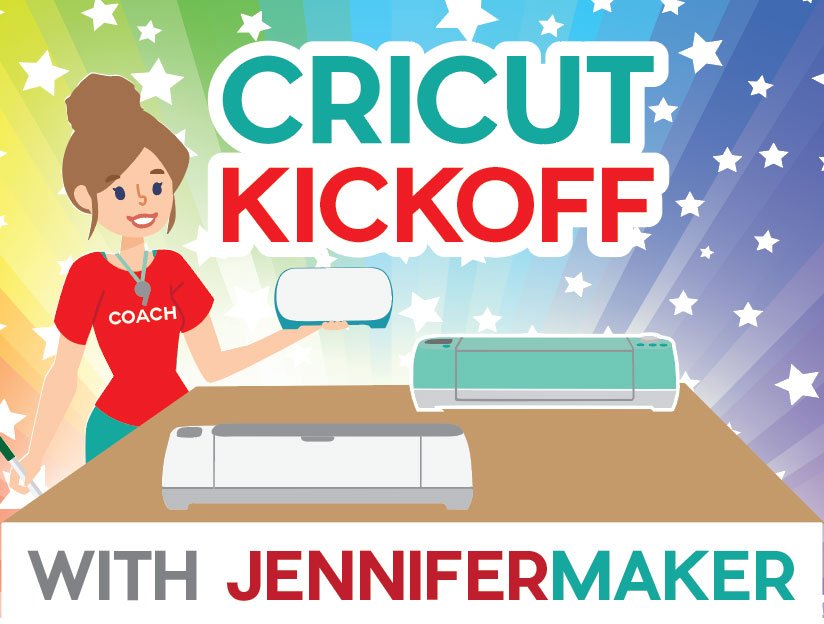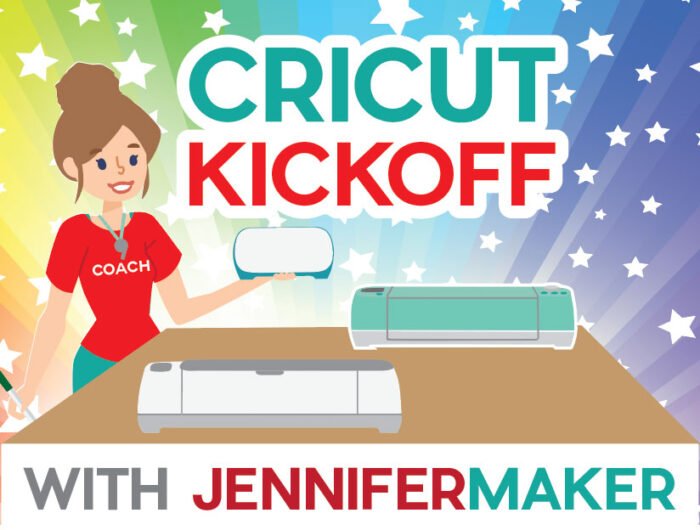 Cricut Kickoff walks you through the entire process of setting up, registering, and making your first cuts. It also covers all of the materials and things you can make on your Cricut, how all the mats, blades, accessories, and tools work together (and when to use which one). Then we delve into Cricut Design Space so you can create ALL THE THINGS.
If, on the other hand, you're still interested in the old and outdated Love Your Cricut mini-course lessons, here they are. Please note that the lessons below cover only the Explore and Maker, and may reference items and projects that no longer exist on Design Space. For that reason, I highly recommend Cricut Kickoff over the older lessons.
Lesson 3: Understanding Your Mats, Blades, Pens, Tools, and More!
Time to watch/read: 20 minutes
Time to apply: 10-20 minutes
Total: 30-40 minutes
Today I want to go into more depth on the TOOLS and ACCESSORIES for your Cricut. Namely, the various mats, blades, pens, scoring stylus, and even those tools that don't connect to your machine, like weeding tools and the quilling tool. Some come with your Cricut, some you have to purchase separately, but a good understanding of these accessories goes a LONG way toward making what you love with your Cricut.
Watch the video lesson or read it here:
Cricut Mats
Let's first talk about MATS. There are currently four different types of mats. There's the blue LightGrip mat, the green StandardGrip mat, the purple StrongGrip mat, and the pink FabricGrip mat. This pink mat is used with the Cricut Maker for holding down non-bonded fabric.
The green StandardGrip mat is my go-to mat for most paper and vinyl projects. I use the blue LightGrip mat for very lightweight materials, such as copy paper and vellum. I rarely use the purple StrongGrip mat, but when I do its for thick materials like leather and cardboard. And I use the pink FabricGrip mat when I cut fabric on my Maker.
The normal size of these mats is 12×12, but you can also get them in a bigger size, 12×24, useful for larger projects. Both the Explore and the Maker can use the larger mat size. If you see a smaller mat size in the store, like 6×12, do NOT buy it — it won't work for your Explore or Maker. You need 12×12 or 12×24.
The mats all have an adhesive on them used to keep your material in place while it cuts. The more you use your mat, the less sticky this adhesive gets. Your best bets for keeping it clean are to use the protective cover when its not in use and a lint roller to get off all the little bits of paper that will collect on it over time. If your mat gets to the point where it just won't stick anymore, you can wash it off with an alcohol-free baby wipe or with gentle dishwashing soap and water. There are other ways to re-stick your mat, but some of them — like adding a new adhesive layer — will void your warranty, so be careful. Me? I wash my mats until they are just old and busted, then I simply buy new mats. Sometimes you just need a brand-new sticky mat to get the results you want, because a mat that isn't sticky enough will effect how well your project cuts out.
Now the pink FabricGrip mat tends to be the trickiest when it comes to keeping it clean and sticky. First, my advice is to be careful about scraping your fabric bits and threads off—you can scrape the adhesive off by accident. Instead, use tweezer or transfer tape to remove the bits left on the mat.
If I could give you one tip, it would be to always make sure your mat is sticky!
Some other cool tips and tricks for mats — note that while the top and left edge are in inches, the right edge and bottom are in metric. Feel free to turn your mat around and use it the other way. As your mat wears, turning it and using the less-worn corner can extend its life!
If you have access to the long 12″ x 24″ mats, you can cut them in half and get two 12″ x 12″ mats from them.
If your mat is old and busted and you just cannot get out to the store to get another one (or cannot aford it), you can use a bit of painter's tape on the corners of your materials to keep it in place. This won't work for all materials and designs, but it can work for simple projects.
To get the bits leftover from cutting off my mat, I use the Cricut scraper or just an old plastic card. Just use the edge to scrape off all the small paper pieces still stuck to your mat.
Cricut Blades
The blades you use with your Cricut matter! Most of the time, you'll just use the fine-point blade that came with your Cricut Explore and Cricut Maker. It's what I use most of the time, and it cuts most things.
But if you want to cut something thicker, you'll want the Deep-Cut Blade and Blade Housing. This blade has a steeper blade angle and is made of stronger steel. I use my deep-cut blade for thick bonded fabric on my Explore, leather on either machine, and things like cardboard and chipboard. I usually use the Deep-Cut Blade in conjuction with my StrongGrip mat, since those thick materials are harder to keep in place.
If you have the Cricut Maker, you also got a rotary blade used for cutting fabric and delicate materials like crepe paper. It's pretty amazing! I usually use my rotary blade in conjuction with my pink FabricGrip mat, but sometimes I just use my green StandardGrip mat because they are less expensive than the pink ones.
The Cricut Maker will also have a knife blade, which we'll be able to use for cutting thin wood and leather. We're still waiting on that to come out at the time I record this in January 2018.
Here's a tip: If your blade seems to be getting dull, it may not actually be that. Check to make sure there's not a bit of paper or vinyl trapped in or near the point. If it still seems like it's not cutting well, make sure you're using a sticky mat and have the right material settings. If the problems continue, I've had success at "sharpening" my blade by balling up some aluminum foil and putting the point of my blade into it repeatedly. Just be careful not to cut yourself.
Cricut Pens
The pens are great for writing on cards and addressing envelopes. I also use a Fabric Marking Pen in my Maker when I am cutting fabic that I need to mark. Everyone gets at least one pen with their Cricut, and you can buy more at the store.
Tip: Store your pens tip down in your accessory tray to keep the ink ready to flow.
And did you know you can use pens other than the Cricut pen in your Cricut Explore or Maker? For example, this BIC Round Stic fits in the pen holder perfectly. I can also put in Crayola Fine Line Markers, Staedtler TriPlus Fineliner Markers, and even a BIC Mechanical Pencil.
Cricut Tools
There are a lot of tools you can buy for your Cricut — some are useful, some are less so. The ones I recommend you get — the ones I use all the time — are the Scraper and the Scoring Stylus. The Scraper is great for getting all the bits off your mats (remember, use it for the blue, green, and purple mats, but not the pink mat). I have both a small one and a big one. If you don't want to buy one, you can use an old store loyalty card.
The Scoring Stylus is used in your Accessory clamp to score paper projects. I use my scoring stylus all the time because I love to craft with paper. If you plan to make the designs on my blog, get yourself a scoring stylus (they don't cost much) because I often include score lines in my projects.
Other Cricut tools I like to use are the quilling tool — this has a small slot in one end that you can put paper in to roll it up. I use this to make my rolled paper flowers.
The weeding tools are really useful for cutting vinyl — you use this tool to get the bits of vinyl out from the design, as unlike with paper, it has a backing and the bits do not come out on their own.
There are many other Cricut tools you can get, but these are the ones I use mostly.
If you could get just one tool, I'd recommend the Scoring Stylus!
In my next video, I will am going to talk about how you can store all of these tools and materials you'll inevitably collect as you do more and more with your Cricut.
---
Class Exercise: Download my Cricut Cutting Mat Cheat Sheet and put it near your Cricut—it will help you choose the best mat every time!
Still eager for more? Read my Cricut Cutting Mats: Get Sticky for Success to help you make the most of your mats (including cleaning tips)!
---