Confused by all these Cyber Monday Deals? I've got you covered with my BIG LIST of Cyber Monday Bargains for Craft Lovers and Papercrafters!
Black Friday and Cyber Monday are upon us — this year that's Friday, November 26 through Monday, November 29, 2021. This a once-a-year HUGE sale at shops and merchants around the world is a pretty huge deal for us craft lovers. Many of my crafty friends have gotten their big purchases — like Cricuts and DreamBoxes — during Black Friday & Cyber Monday deals. Including me!
This post contains some affiliate links for your convenience (which means if you make a purchase after clicking a link I will earn a small commission but it won't cost you a penny more)! Read my full disclosure policy.
I know all the tricks to finding all the deals, so I've gathered up the best Black Friday/Cyber Monday craft deals to save you time. This list includes Amazon's Cyber Monday deals (and if you're a Prime member, you get free shipping). Amazon has some really interesting DIY & CRAFT deals I am adding to my Christmas shopping list for myself and my family — and I thought you might like to know about these deals, too. But be warned — it's addicting.
I am seeing TONS of Black Friday/Cyber Monday bargains for vinyl- and paper-crafters (lots of Cricut machines and accessories), sewists (some great sewing machines), general crafting (hot glue guns, planners, art kits, gel pens, etc.), and those of us who need to be more organized (DreamBox crafting cabinets, various organizers, and drawers/totes).
To make this Black Friday/Cyber Monday Craft Deals and Bargains post easier to use, I've separated the deals by item so if you're shopping for something specific, you can tell who has the best deal at a glance!
Here are the Best Black Friday and Cyber Monday Craft Deals (organized by item):

Cricut Maker Deals and Bargains for Cyber Monday 2021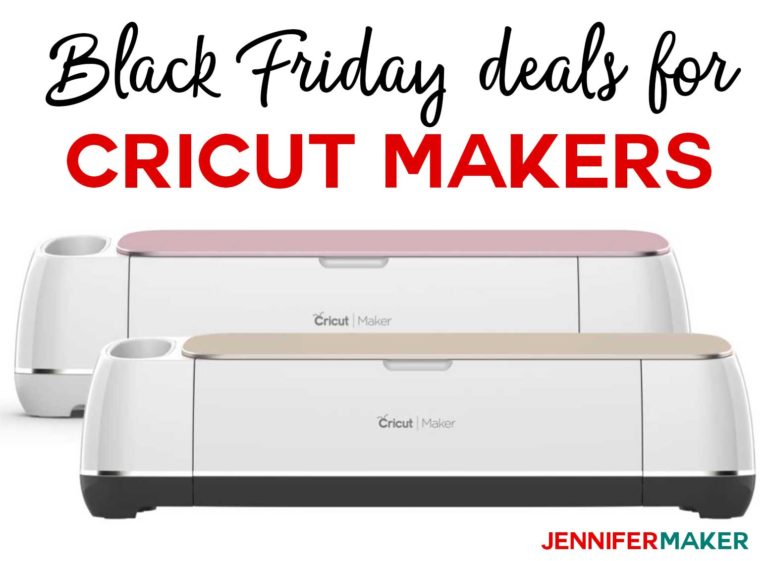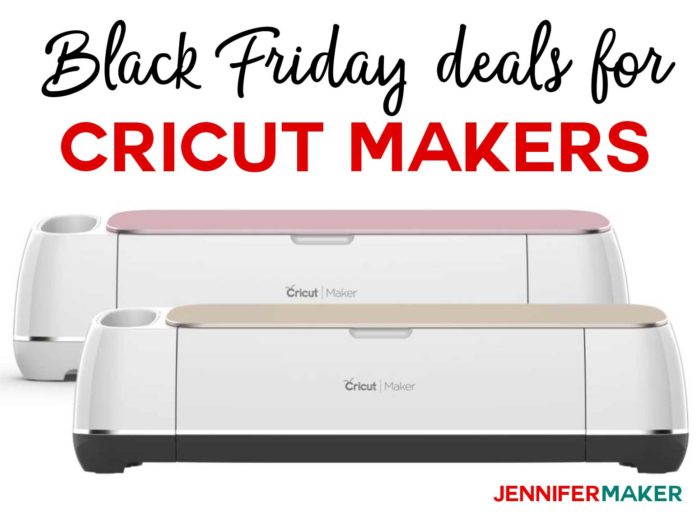 I just adore my original Cricut Maker and I make so many fabric, felt, and wood projects on it! If you're not sure if the original Cricut Maker is right for you, see this article I wrote: Which Cricut Should I Buy in 2021?.
Deal Alert: From now until Wednesday, December 1, 2021 at 11:59 pm MST, the Cricut Shop is offering an BONUS $20 coupon — spend $100, get a $20 coupon you can use later! Allow up to 1 week for coupon to be delivered to the email address associated with the order. Coupon is limited to one per customer. Order minimum is after all other discounts are applied. Offer ends 12/1/2021.
Also, now through Thanksgiving day, customers will receive free shipping on all orders, no minimum!
Not sure which Cricut to get? Check out my guide on Which Cricut Should I Buy in 2021?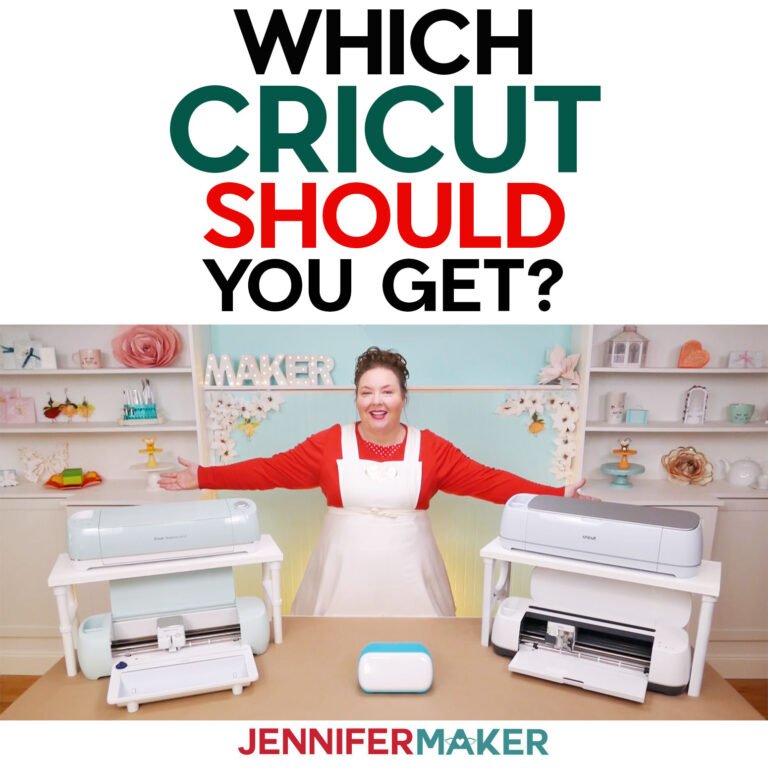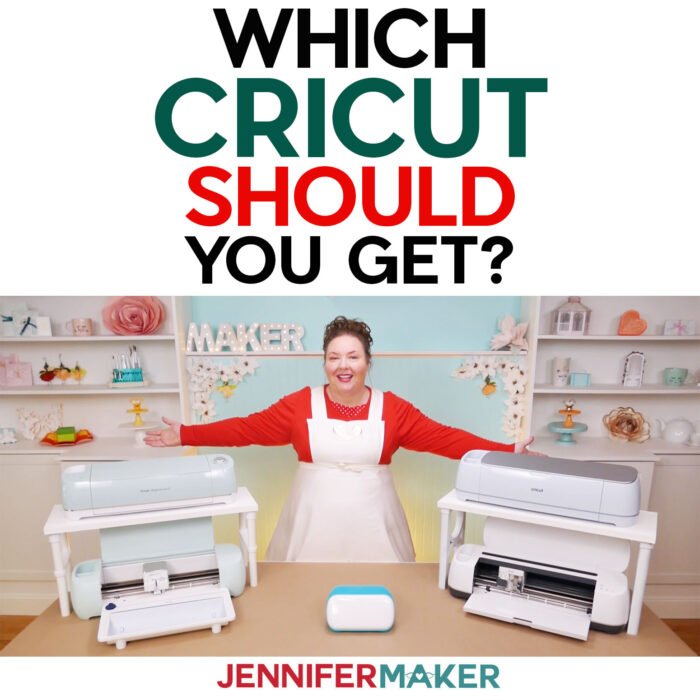 Cricut Explore Air 2 Deals for Cyber Monday 2021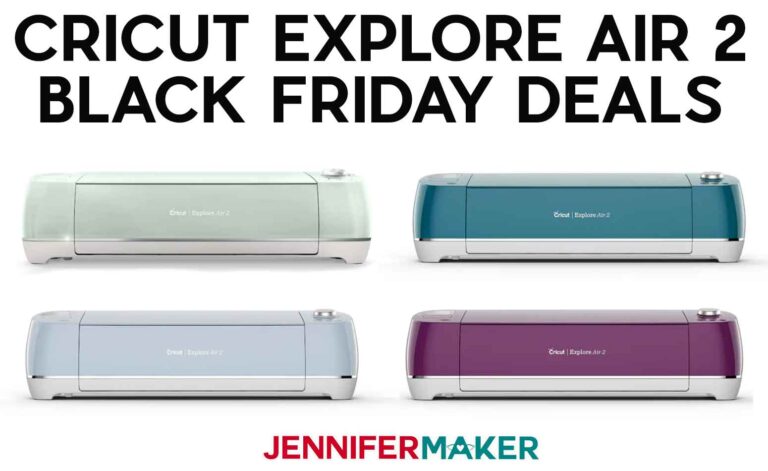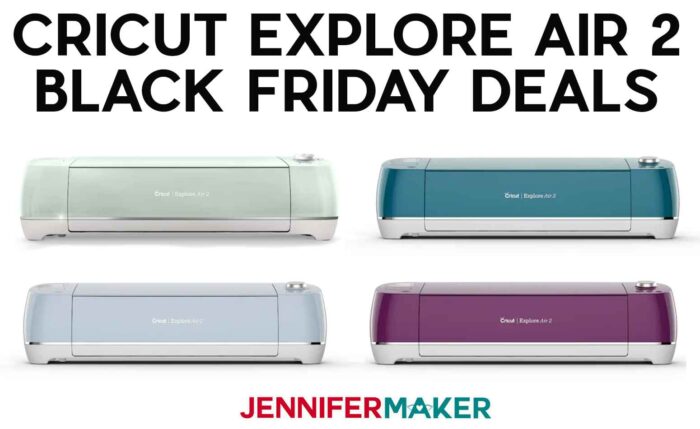 The Cricut Explore Air 2 was my first-ever Cricut! If you're not sure if the Cricut Explore Air 2 is right for you, see this article I wrote: Cricut Maker vs Cricut Explore: What's Different, What's Best.
Other Black Friday Cricut Explore Air 2 Sales: Michaels is selling four colors of Cricut Explore Air 2 (including the "Boysenberry") for $139 (colors are Peacock, Mint, Blue, and Boysenberry)
Runner Up Black Friday Cricut Explore Air 2 Deal is at Joann.com (Lilac and Blue Editions) — now on sale for $169.
Cricut EasyPress 2 Deals for Cyber Monday 2021 – Starts at $49!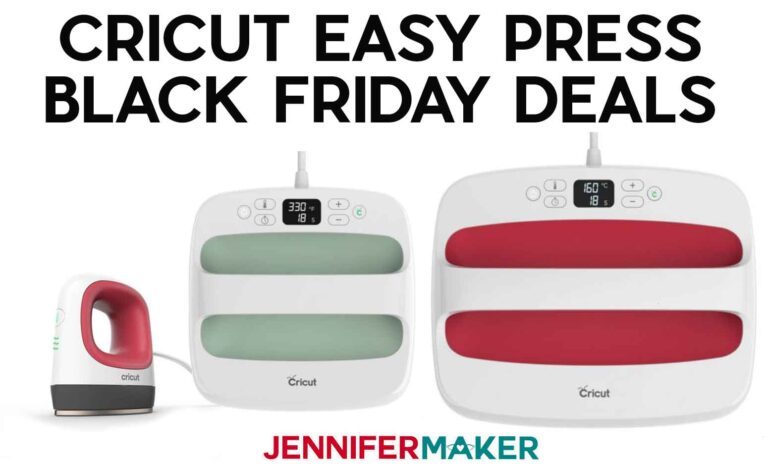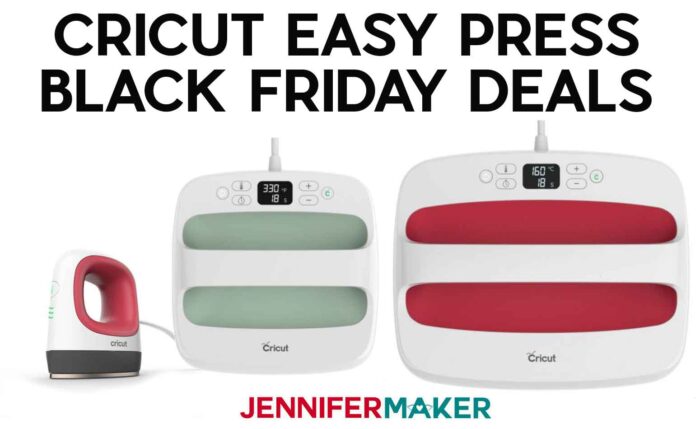 I have several EasyPress machines and find them SO easy to use — I can personalize hats and bags so quickly now. And now the EasyPress 2 comes in four different sizes. I personally recommend the 9″ x 9″ version (that's the one I have!).
Cricut Accessories for Black Friday/Cyber Monday
Cricut.com has a Spend $100 Get a $20 Coupon promotion. You can also save half off materials and accessories, including vinyl, paper, Infusible Ink, and special things like chipboard, leather and fabric! Check out all of Cricut's Black Friday deals here.
And remember you can use my MAKER2022 discount code to save 10% off anything without a cord and get free shipping in the U.S.!
Amazon.com also has some Cricut accessories on sale, including Cricut Removable Vinyl Sampler and 12×24 Pink Fabric Grip Mats.
DreamBox Black Friday/Cyber Monday Deals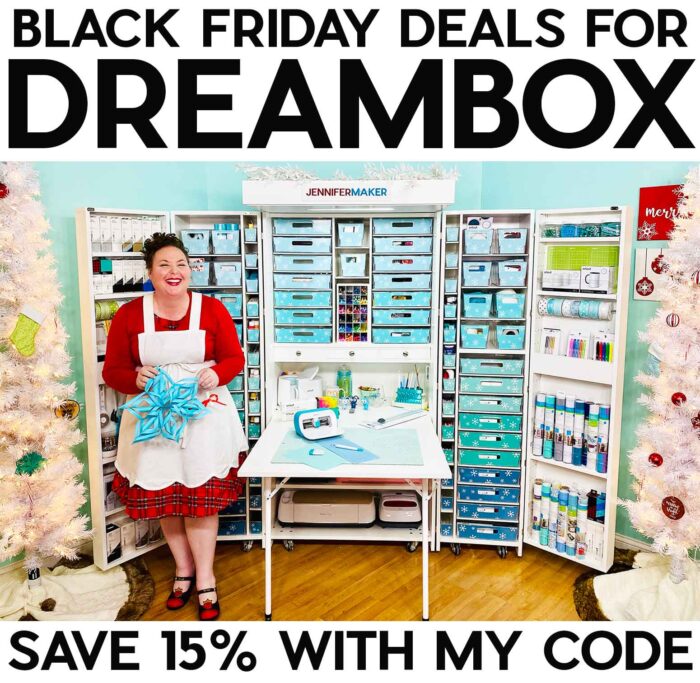 Create Room, makers of all-in-one craft storage solutions, are having a HUGE 15% off sale on everything, and they give me exclusive codes to share with you:
Get 15% off with code: JENNIFERMAKERMASSIVEJOY if you order before midnight on November 29, 2021!
If you've been thinking of getting one of these beauties or an accessory, this is the time to do it. Two years ago we ordered a DreamBox in white (like the one pictured above) during their Black Friday and I love love love it — I got a White Shaker DreamBox with all the bells and whistles, including a Dream Cart and a Sew Station, for my new studio. I like the decorate my DreamBox for the seasons. Just makes me happy!
Click here to watch a video of me and my DreamBox to reveal all the organizational space inside.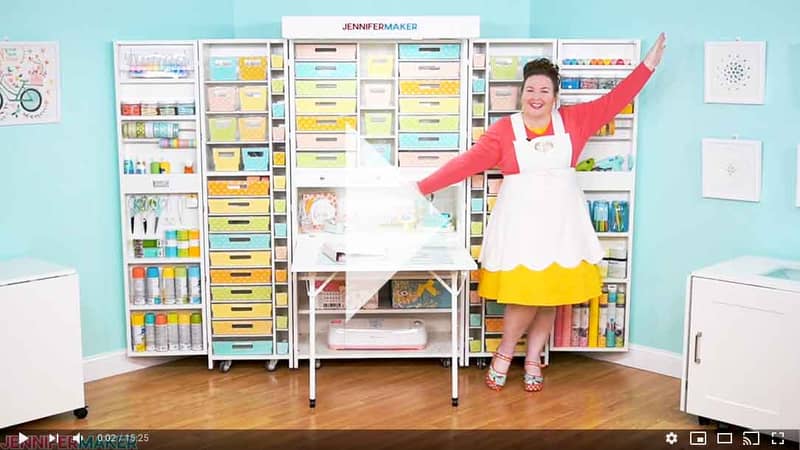 These DreamBoxes are SO COOL! They can fit a TON of stuff into a small space, and give us a place to craft.
With my DreamBox Black Friday code, you can get a DreamBox for a whopping 15% (and the code works on their other craft furniture and accessories, too!). Here are the codes and affiliate links:

Plus, if you do get a DreamBox, I have a gift for you: your choice of a $70 gift certificate to the JenniferMaker shop, good for any of my books -OR- a scholarship to my Design to Shine course at the Platinum level ($100 value). To redeem your gift, just order a DreamBox with my code before midnight on November 29, 2021) and send an email to [email protected] with your order number, the items you ordered, and your gift choice (gift card or course scholarship).
General Crafting Supplies at Cyber Monday Discounts
Here are ALL the craft supplies I found at awesome Black Friday/Cyber Monday prices
---
Michaels Deals for Black Friday/Cyber Monday 2021
Michaels is selling the new Cricut Maker 3 for $369 (normally $399) and the new Cricut Explore 3 for $269 (normally $299) online only. They also have an Cricut Explore Air 2 (the "Boysenberry") for $139 online only, but you can get four more colors of Cricut Explore Air 2 for the same price of $139, the original Cricut Makers for $229, and the Cricut EasyPress 9×9 starting at $99. They're listed as "doorbusters," which to me means limited quantities — get there early. Black Friday at Michaels starts on Friday — they are closed on Thanksgiving, Remember you can buy online and do a curbside pickup, or just get it shipped to you!
Standout Cyber Monday deals at Michaels (here's the full list):
70% off Canvases (back stapled and gallery wrapped)
70% off frames and shadowboxes


Joann Deals for Cyber Monday 2021
Joann opens at 6 am on Black Friday (they are not open on Thanksgiving) and at 7 am on Saturday. Joann's has Cricut Makers for $299 each, the Cricut Explore Air 2 cutting machines for $169, the Cricut Mug Press for $179, the Cricut Joy for $129, and the Cricut 9″ EasyPresses for $99 each, plus 40% off their entire stock of Cricut accessories. Lots of sewing machines, folding tables, paper, and more. Great looking sale! Look for the 25% off coupon (in store and curbside pickup only). I highly recommend you buy online and do a curbside pickup, if available! View Joann's Black Friday Deals Here!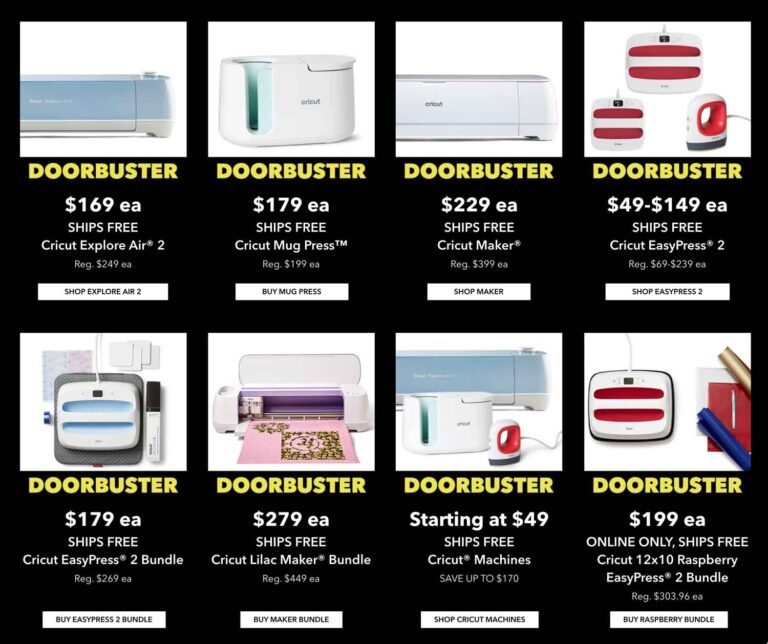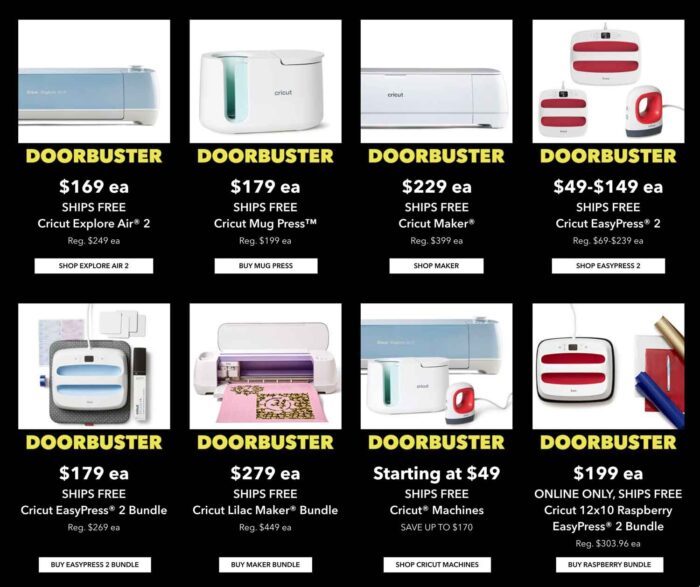 Hobby Lobby Deals for Cyber Monday 2021
Hobby Lobby opens at 8 am on Black Friday (closed Thursday) has lots of paper craft products and accessories for 40% off, as well as 30% off a bunch of other craft products.It's really tiny on this flyer (I tried to make it bigger below), but I do see Cricut products too — the EasyPress 2 for $119/$169, Cricut Mug Press for $179, Cricut Joy for $169, Explore Air 2 for $169, and Maker for $249. Not the best prices however—Amazon has less expensive prices.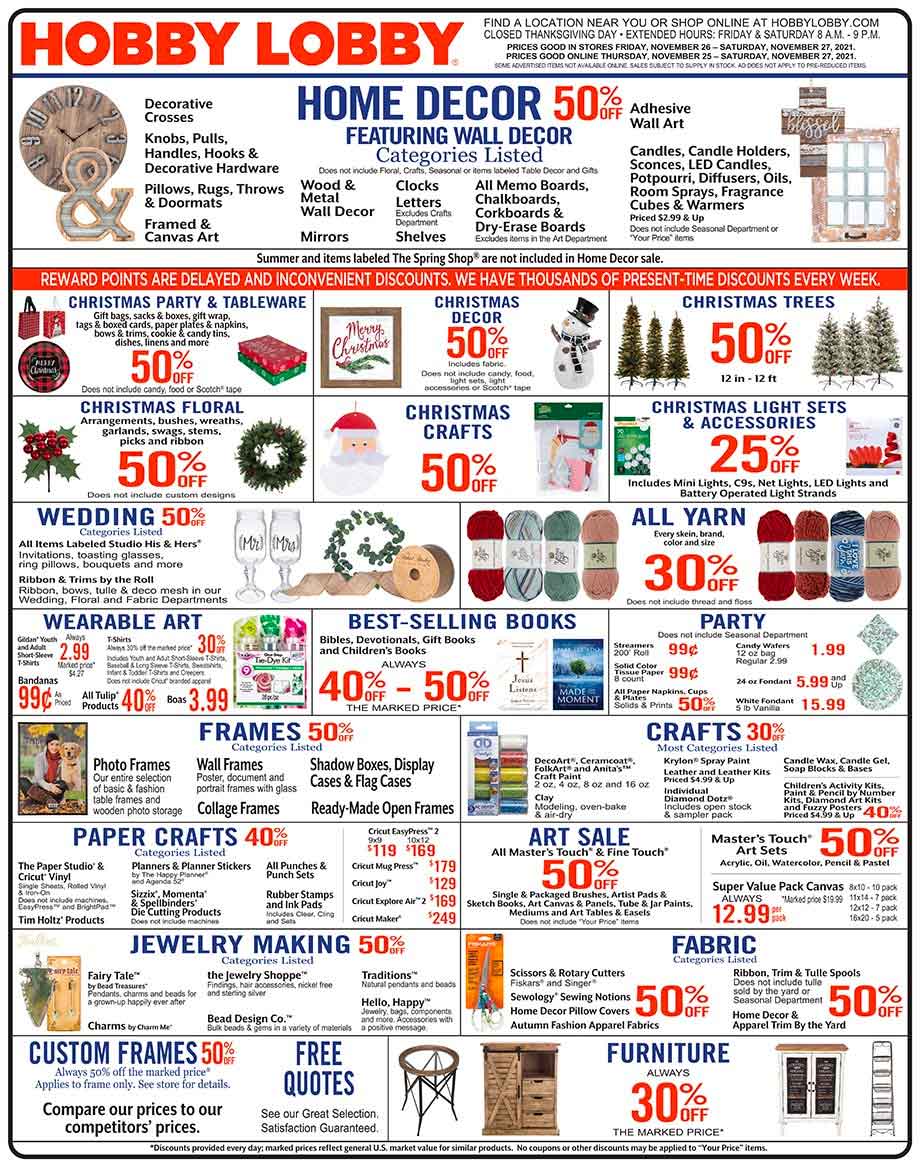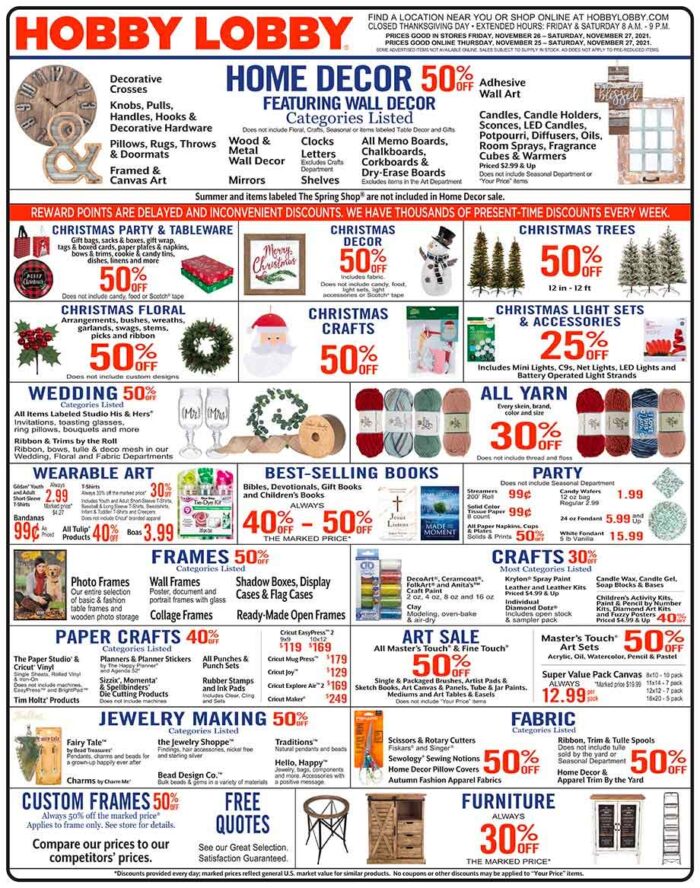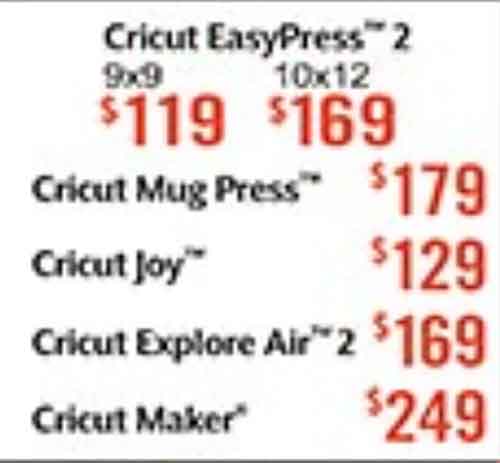 ---
JenniferMaker Cyber Monday 2021 Deals
And I have my own Black Friday/Cyber Monday Sale this year!
Save 35% off ANY digital product I offer — that includes my Cricut Coach Playbook, Sewing ShortCuts guide, Craft Room Organization Workbook, CUT ABOVE SVG Design Binder, CUT ABOVE SVG Design Course (all tiers), CRICUT COLLEGE (all tiers), any Maker Academy workshop, and the Maker Academy Weekend 2021 VIP All- Access Pass. Just use code SAVE35 at checkout (savings are shown once the discount is applied), and this gives you the BEST price I've ever offered on any of my products. Expires Monday, November 29th at 11:59 pm ET.
You may not even know what all of those things are, so here's a quick recap and a look at the deals:
Wow! That's a lot! And those are the lowest prices I've ever offered!
Use the SAVE35 discount at the JenniferMaker Academy or at the JenniferMaker bookstore. It works on everything, even my two print books.
---
I will add to this deal list as I find more Black Friday/Cyber Monday deals I think could help you. Have fun shopping! Let me know what you scored.
I hope this Black Friday/Cyber Monday deal list helps someone! I know it's helping me get ready for Christmas!
Love,