The best Halloween paper crafts and fun home decor to cut on your Cricut or by hand!
It's September, which means it's a great time for Halloween decorations and crafts! I love to create and share Halloween paper crafts, and I've made a number of fun designs for you over the years. You won't find the usual paper plates, craft sticks, and googly eye crafts here, however — we can do so much more with just some basic cardstock and glue! Here are my favorite Halloween paper crafts, beloved by my fellow crafters, to help you decorate your home, fancy up your Halloween party, and entertain kids of all ages! Free template and SVG cut files for cutting on a Cricut are provided for ALL of my projects here!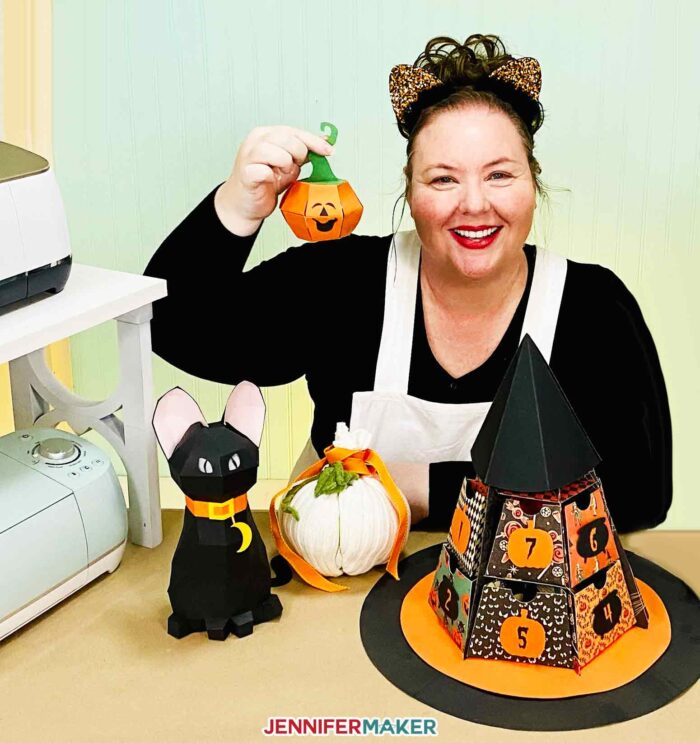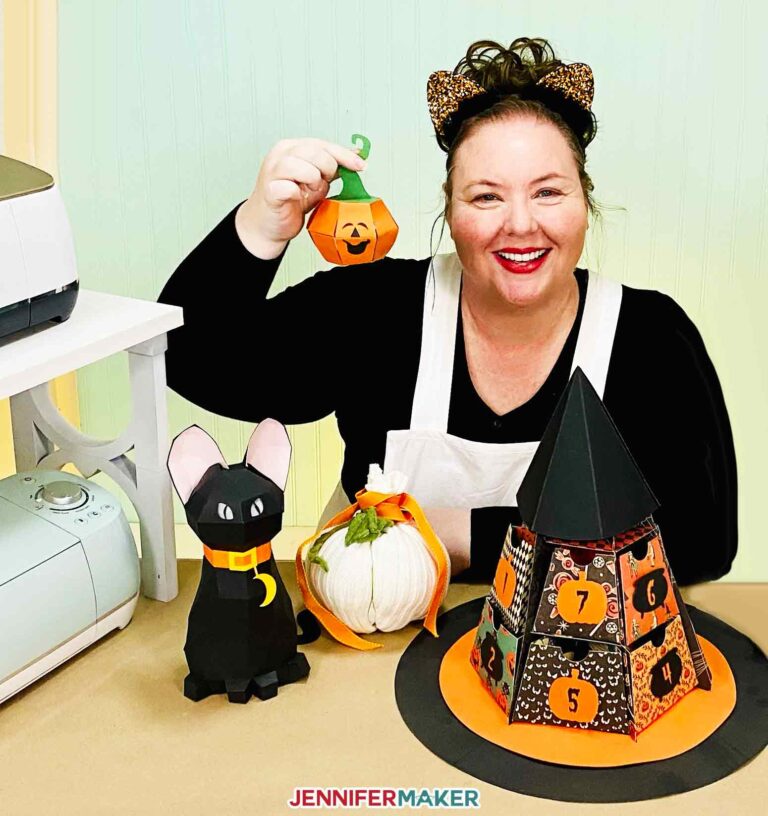 Halloween Paper Craft Ideas
Make some fun Halloween crafts, from paper lanterns to a custom haunted house, with these fun ideas for adults and older kids!
So much fun … I really have so many free Halloween decorations and projects for you to make. This is just a little sampling of my Halloween craft ideas — I have SO many more, and many of my favorite paper craft projects can get into the Halloween spirit with just a change in paper color! For example, you can make my Winter Wreath in black and orange/purple and hang it on your front door for some spooky fun.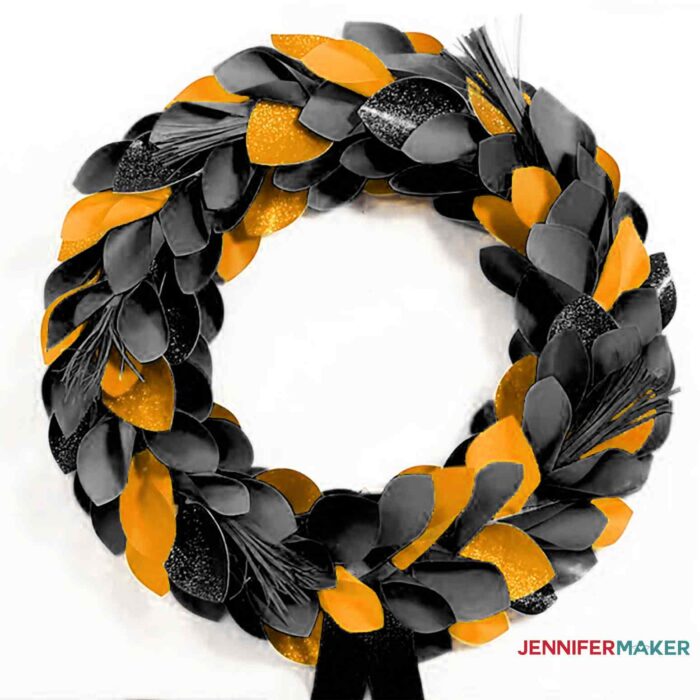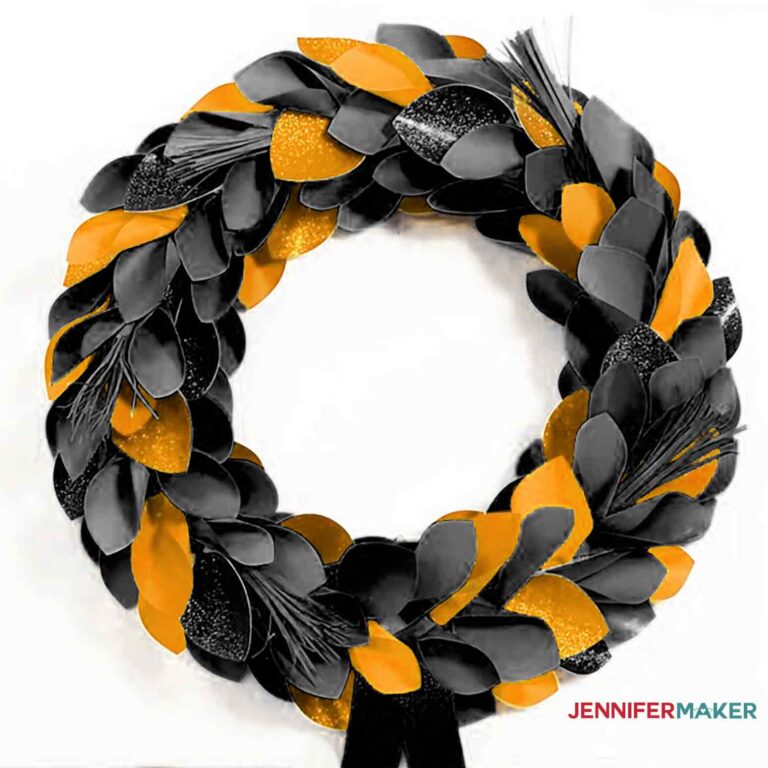 Or make my Star Lanterns in black card stock or purple foil poster board and hang them in your living room window!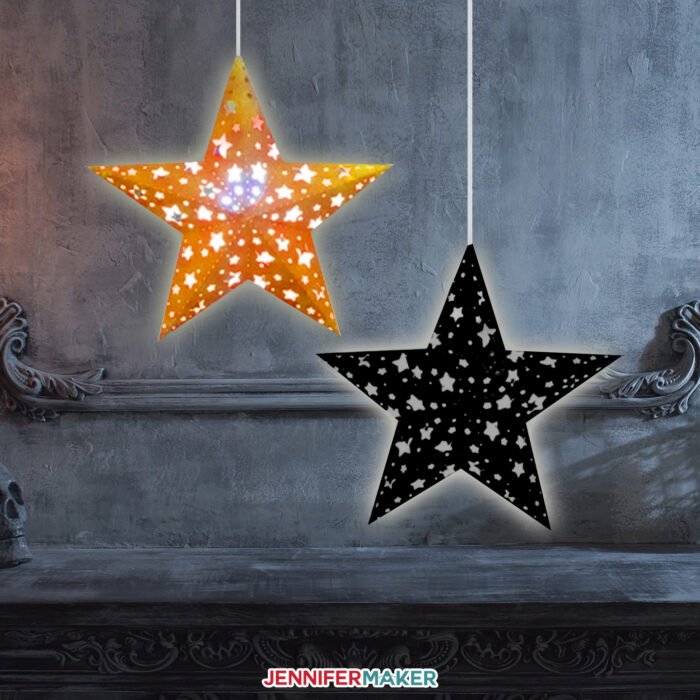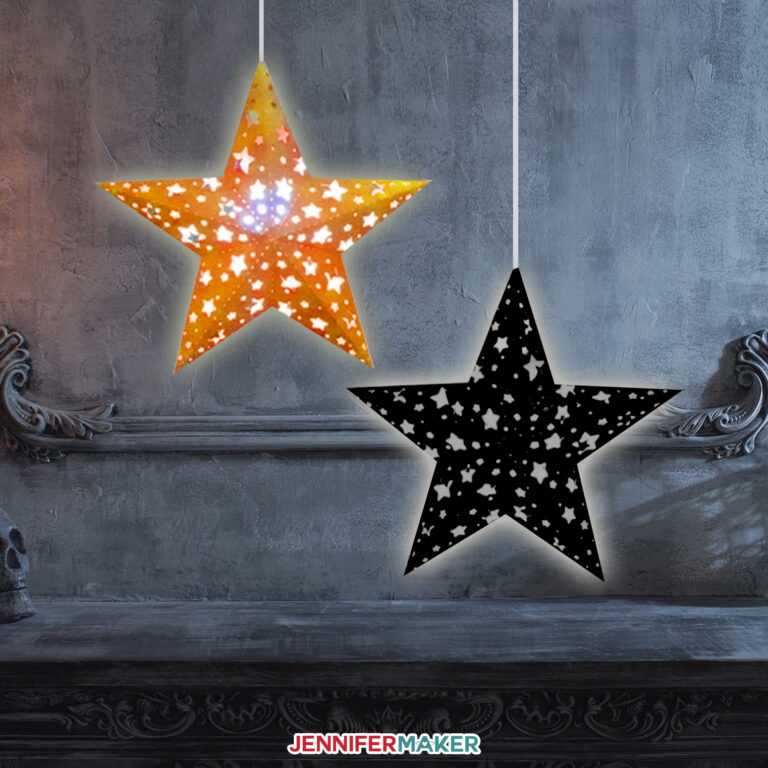 Another fun idea is to get a nightlight from the Dollar store and put my Funny Faces designs on them for easy Halloween crafts!
Here's a fun TikTok video showing the night light idea … such a fun, simple craft!
And be sure to check out my step-by-step video on my YouTube channel on how to make the Halloween Witch Hat Countdown Calendar with 13 days of treat boxes!
I hope you enjoyed this list of Halloween paper craft ideas! This is a great way to get started on your Halloween decorations! Why not pop in your favorite Halloween movie, gather up some craft supplies and friends or family, and make your own kind of Halloween Party!
Get my free download of SVG cut files and free printables here:
If you make one of these Halloween paper craft projects, I'd love to see it! Please share your projects in my Cricut Crafters & Makers group where you'll find hundreds of thousands of crafters like you, sharing their tips, projects, and inspiration … including their own Halloween projects, where you will find some of the best ideas!!
Love,