Learn how to make an easy 3D layered Easter Bunny and Spring Chick with my simple pattern and tutorial!
Yesterday I showed you how to make paper Easter Eggs, specifically a 3D layered mandala-style designs in the shape of an Easter egg, as well as a filigree paper Easter Egg. They're super cute and so easy, but I realized they needed an Easter bunny to go with them. And once I made the bunny, I decided he needed a friend: a spring chick! So I'm happy to share with you two more spring friends — a paper bunny & chick, made in the same 3D layered filigree "mandala" style that is so popular right now. These 3D layered paper bunny & chick designs are part of our MAKE IT EASY Craftalong Challenge, filled with fun and EASY daily themed projects for your Cricut!
Watch Jennifer assemble this paper bunny and spring chick live at this link: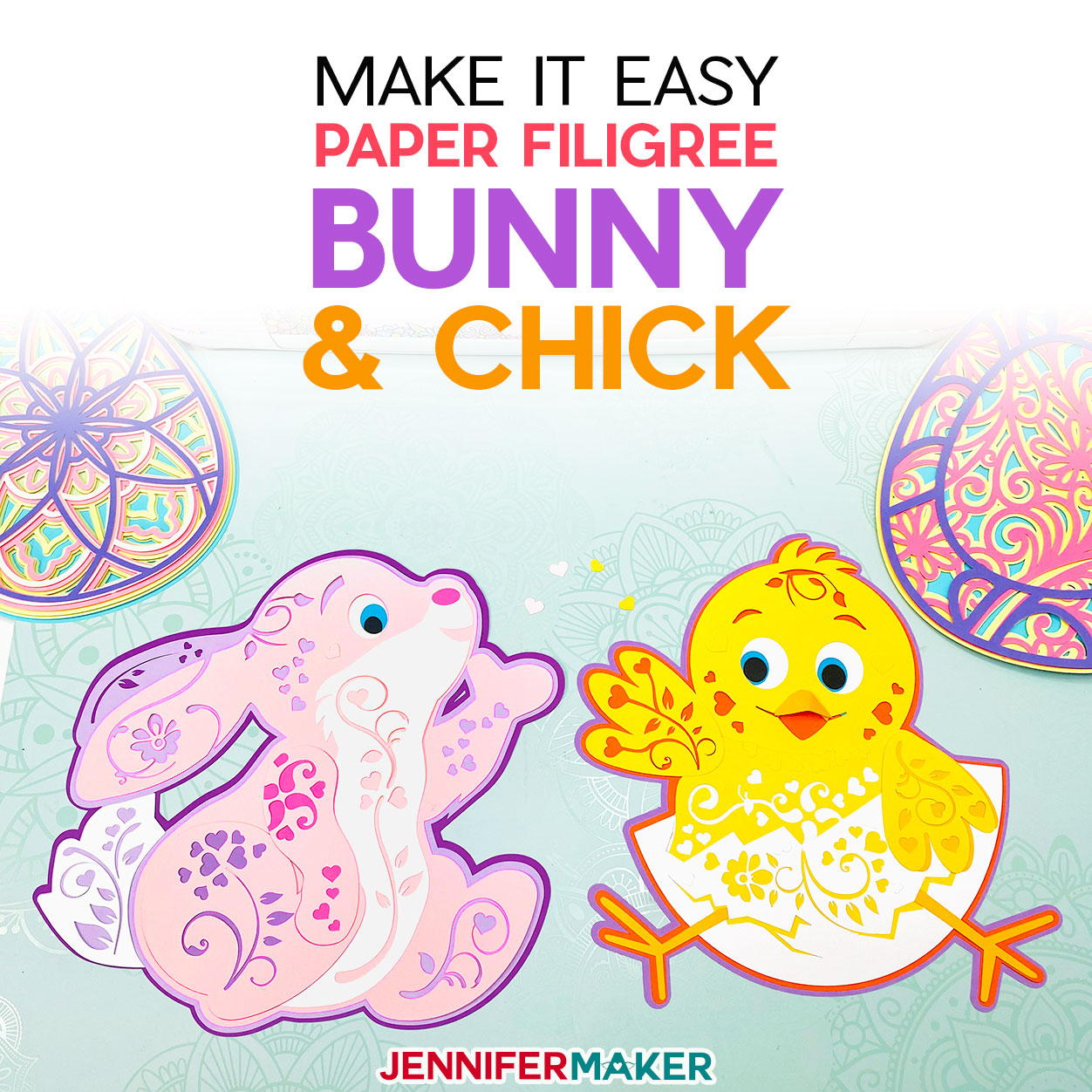 You can make the 3D layered cardstock designs big and detailed, or small and simple. The paper bunny and chicken shown in this tutorial are 11″ tall.
The main craft supply you need for this paper bunny and chick is basic 12″ x 12″ cardstock. You can get packs of pastel or primary colors at places like Michaels.
You'll also want a way to keep the layers of cardstock together, like glue or spray adhesive.
If you want to get the 3D look, use spacers between the layers — you can use foam mounting tape, pre-cut adhesive foam circles or squares, or just bits of cut cardboard, craft foam, or layered cardstock.
We've designed two spring friends for you to cut and assemble, and they're both very easy!
Here's the paper bunny in pinks and purples, but you can use any colors you want — that's part of the fun of making it yourself: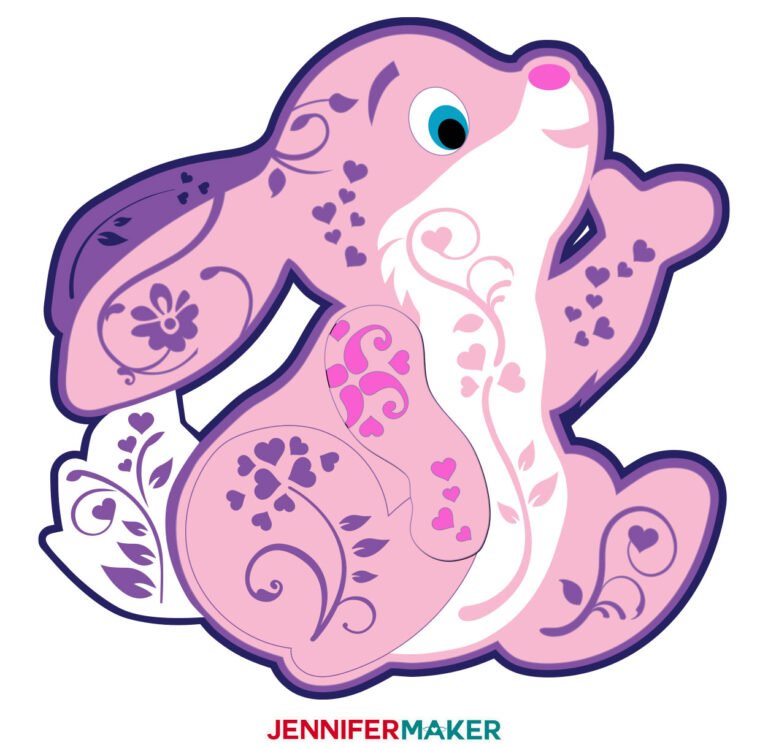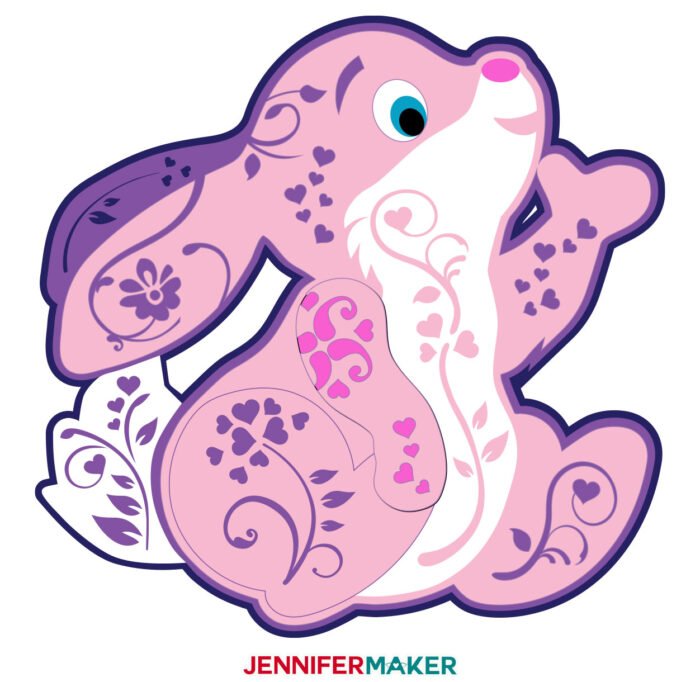 To inspire you, here's the paper bunny in all pink: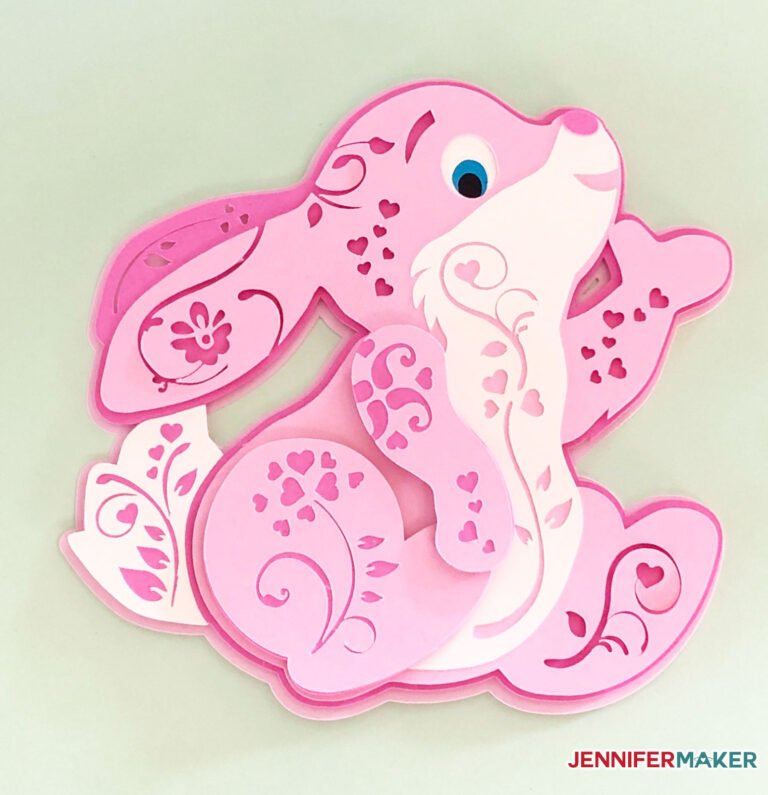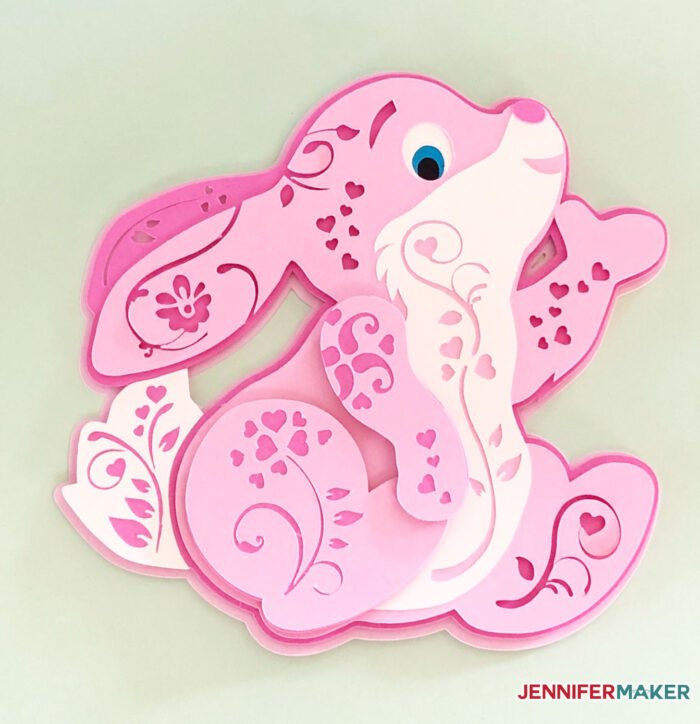 You can also bling out your bunny with glitter!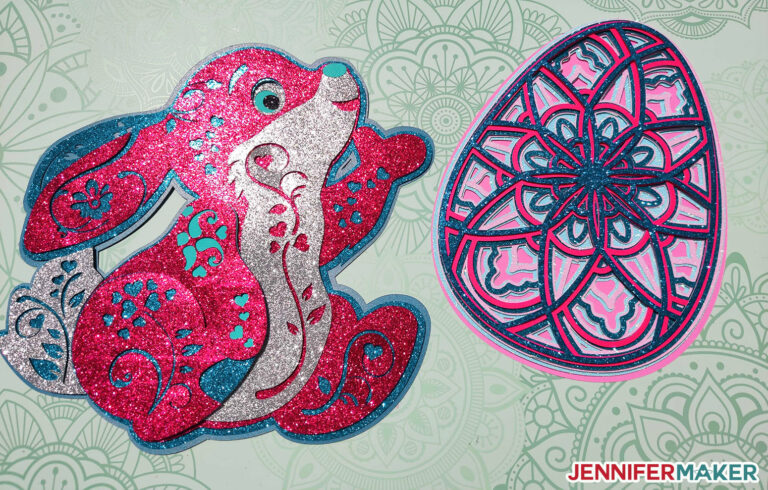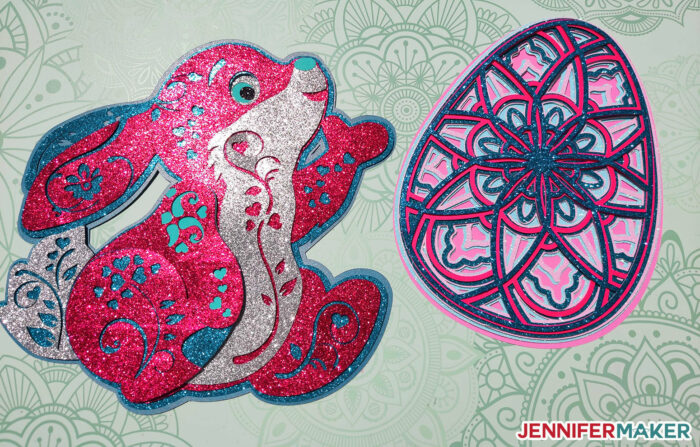 And here is the spring chick in yellows and oranges: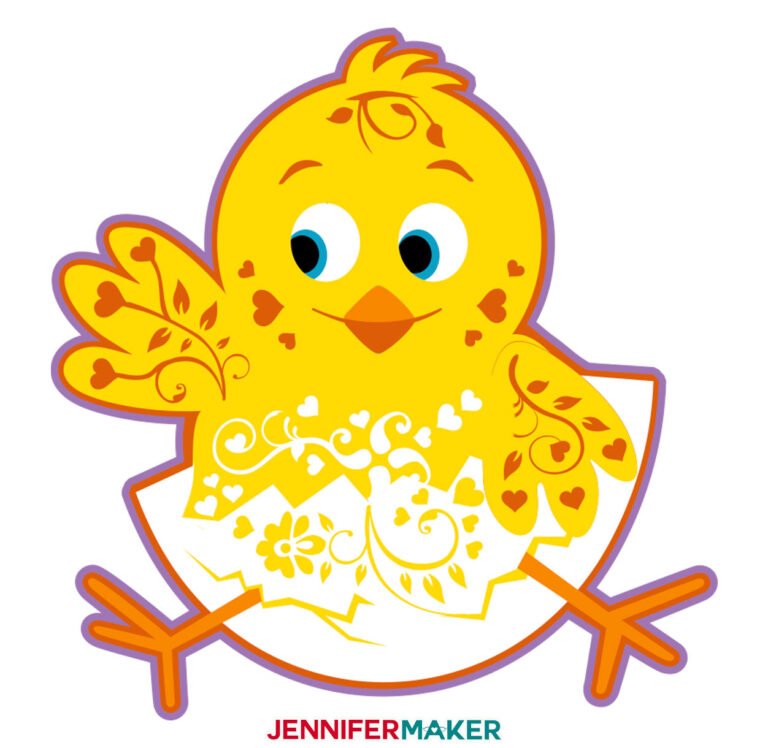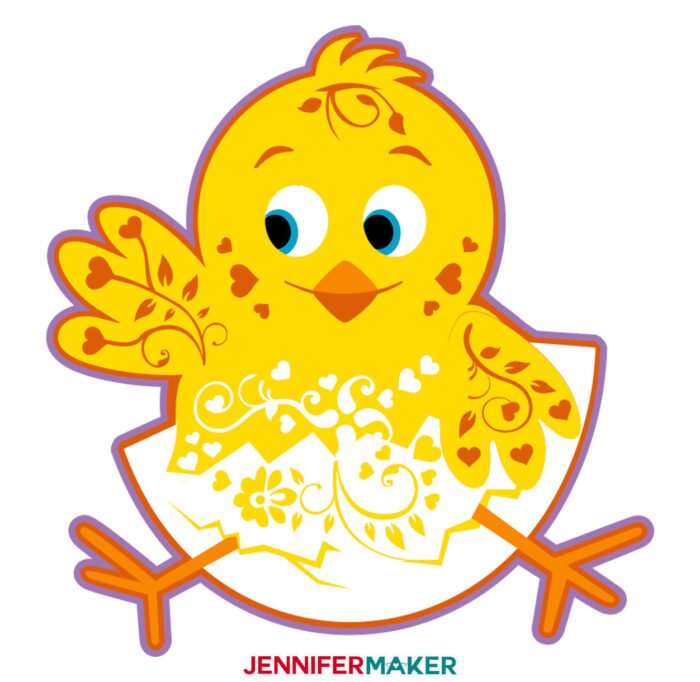 The chick's beak can either go under the top layer, or you can make it a 3D beak that sticks out by folding under the perforated tabs, gently bending the beak, and gluing in place: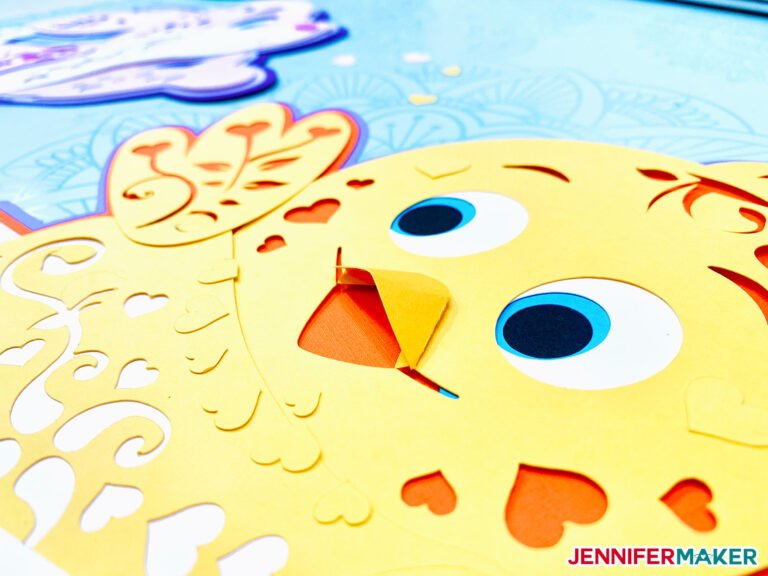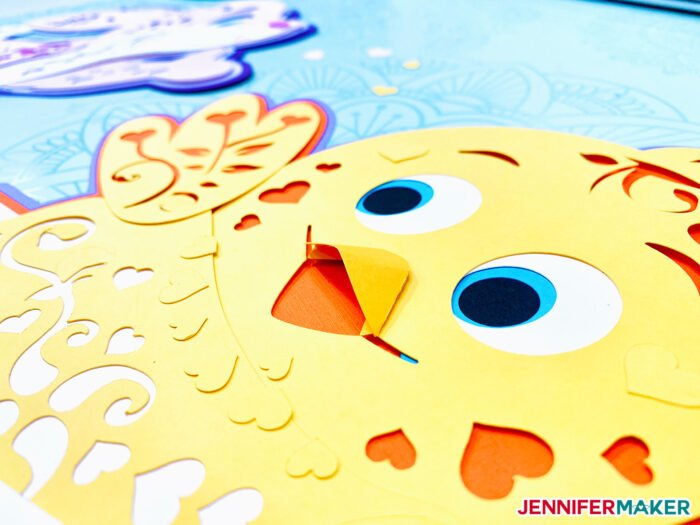 You can bling out your baby chick, too. This chick is golden!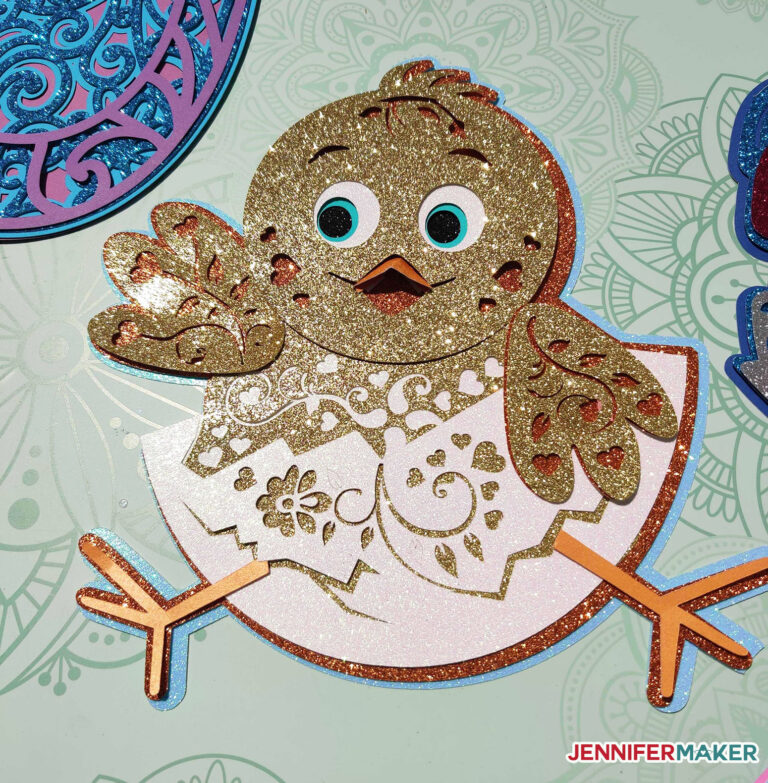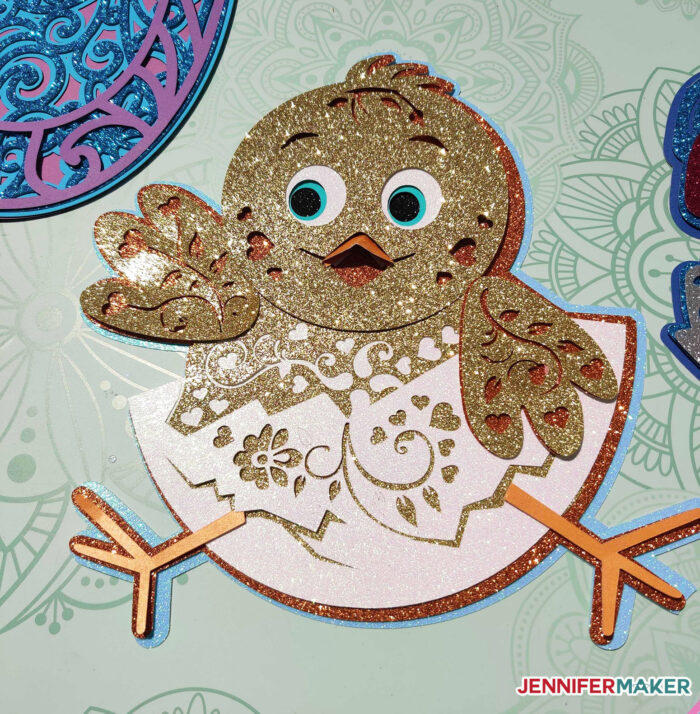 What colors will YOU choose for your paper bunny & chick?
Let me show you how easy it is to make this 3D layered paper bunny and chick! This post contains some affiliate links for your convenience (which means if you make a purchase after clicking a link I will earn a small commission but it won't cost you a penny more)! Read my full disclosure policy.
Materials to Make a 3D Layered Paper Easter Bunny and Spring Chick
Layer Order for the Paper Easter Bunny and Spring Chick
Watch Jennifer assemble this paper bunny and spring chick at this link:
Get my free SVG files to make your own 3D multi-layered filigree paper Easter bunny & spring chick!
I'd love to see YOUR paper bunny and paper chick in all their lovely layers! Please share a photo in our Facebook group or tag me on social media with #jennifermaker.
This project is a part of our MAKE IT EASY Craftalong Challenge with fun and EASY projects you can do to learn how to use your Cricut! You can share your photos in our daily challenge theme thread here!
Love,