Learn how to make an easy 3D layered Easter Egg with intricate lines, curves, and layers like a mandala.
A few days ago I shared a pretty rainbow with hearts design for displaying in your front window. Well, with it being so close to Easter (less than two weeks away now), some folks are opting to also put Easter eggs in their windows for a sidewalk Easter egg hunt. So we designed one of the super popular 3D layered mandala-style designs in the shape of an Easter egg, as well. as a more layered floral Easter Egg. Mandalas are so easy to make, and if you want another design to make for your house, check out my heart mandala too!
These 3D layered Easter eggs are part of our MAKE IT EASY Craftalong Challenge, filled with fun and EASY daily themed projects for your Cricut!
Watch me make these Easter Eggs LIVE at this link:

You can make the 3D layered Easter Eggs big and detailed or small and simple. The ones shown in this tutorial are about 8″ wide.
All you need to make these Easter eggs is basic cardstock and a way to keep them together, like glue or spray adhesive. If you want to get the 3D look, you use spacers in-between the layers — you can use foam mounting tape, pre-cut adhesive foam circles or squares, or just bits of cut cardboard, craft foam, or layered cardstock.
The secret to getting a beautiful even look is to apply the spacers to the underside of each layer — that way you won't see the spacers peeking through once it's all put together.
We've designed two different FREE 3D layered Easter egg patterns for you to try, and they're both very easy!
Here's the floral Easter egg — this one is just four layers! Learn how to make this one in the video above.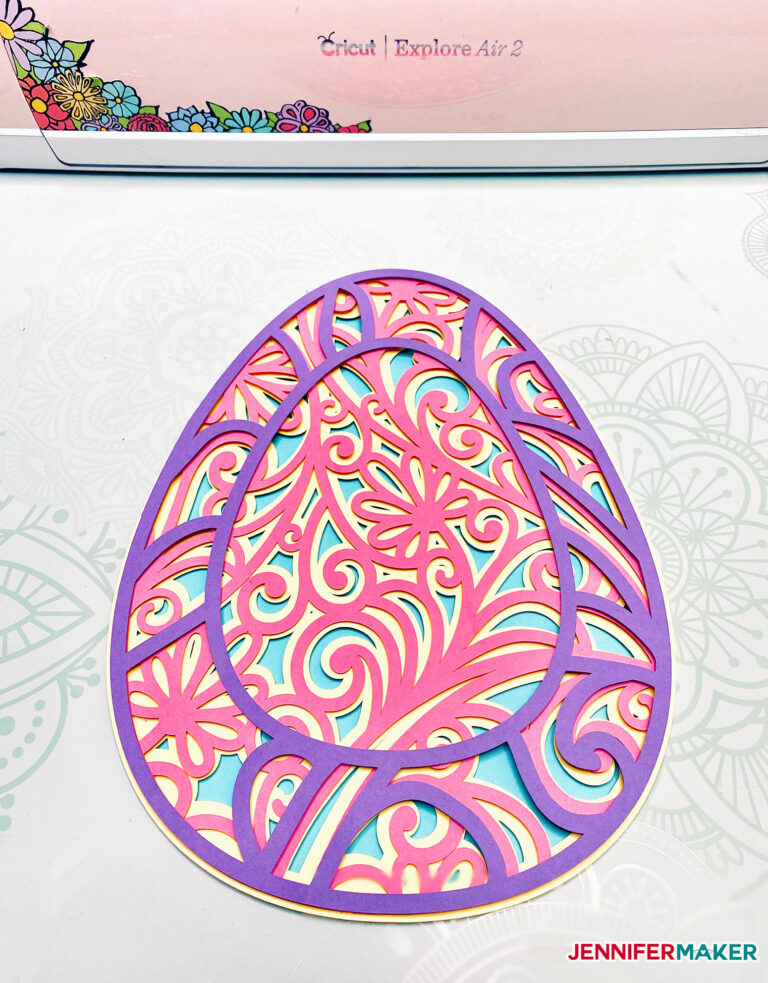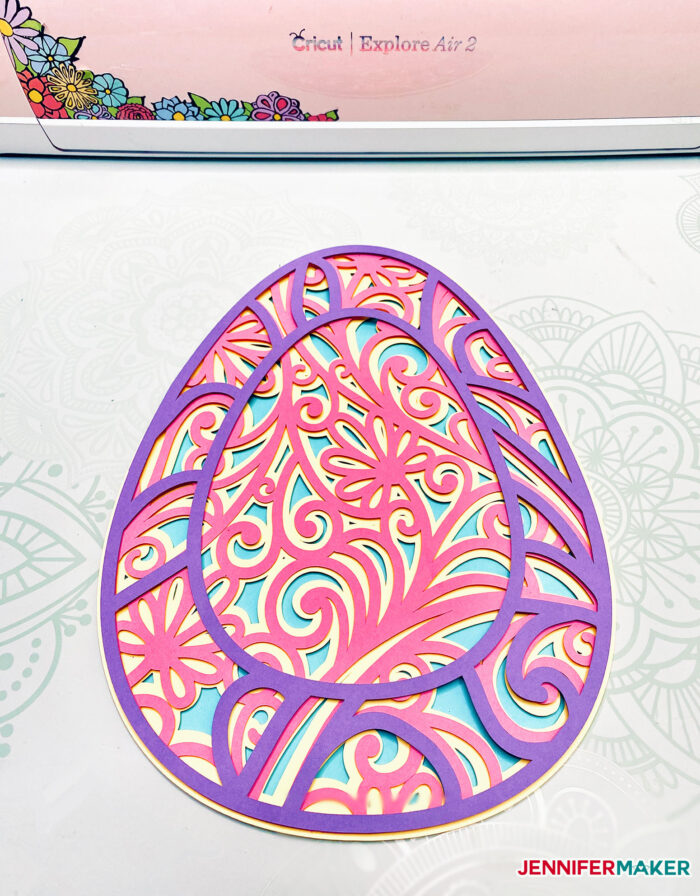 And here's a close-up look at the pretty layers: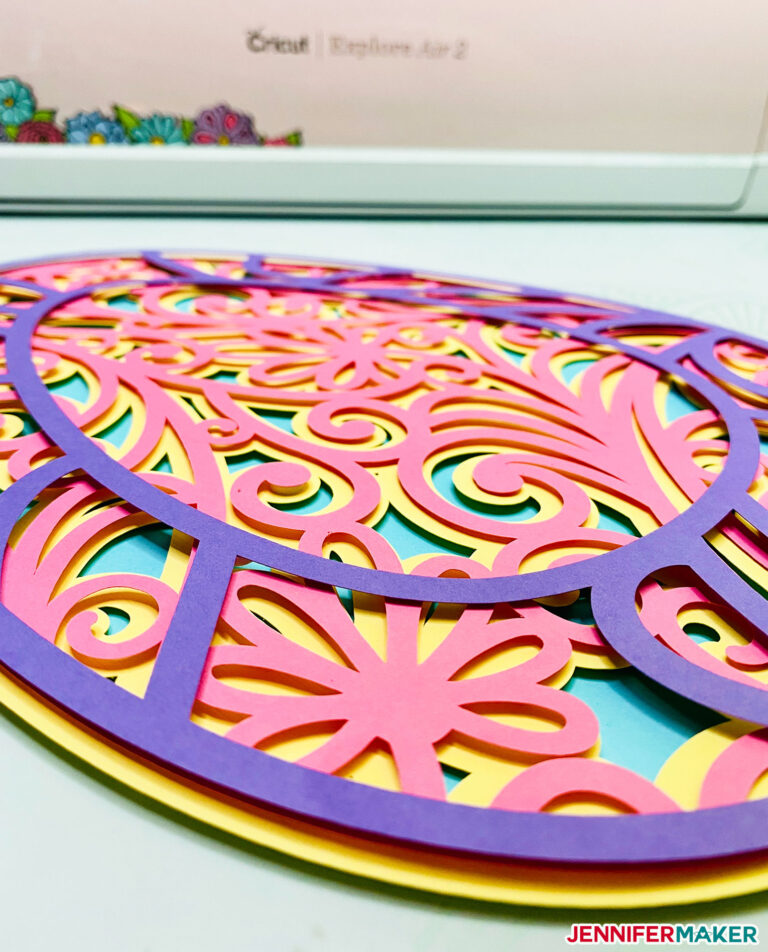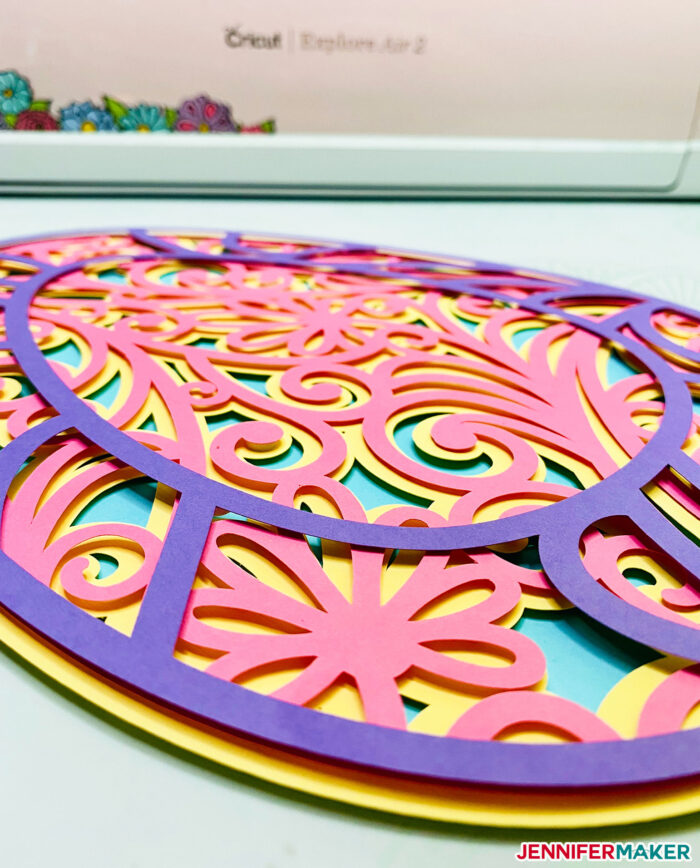 Here's the mandala Easter egg — this one is six layers. SO easy!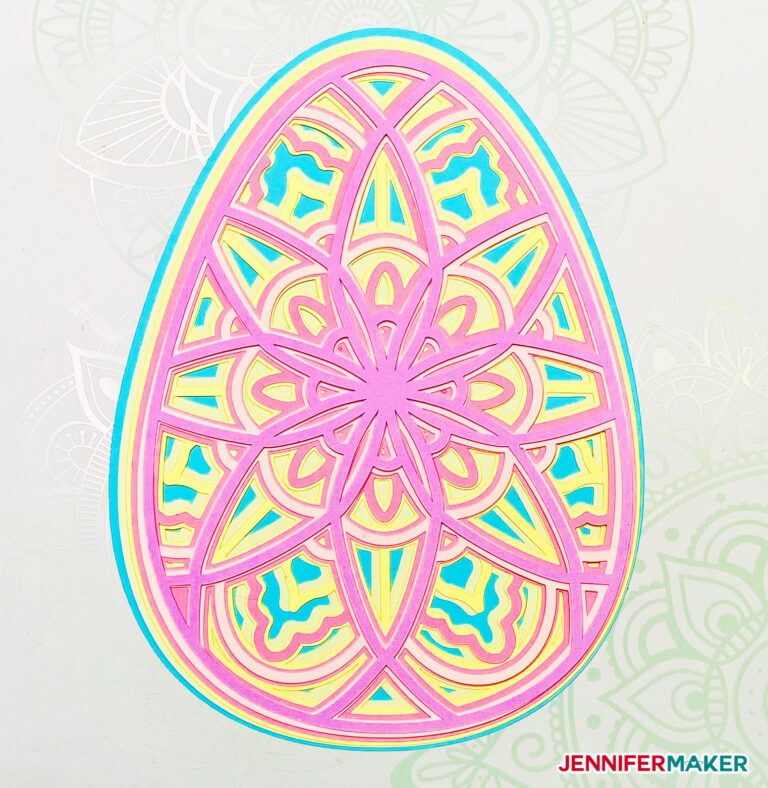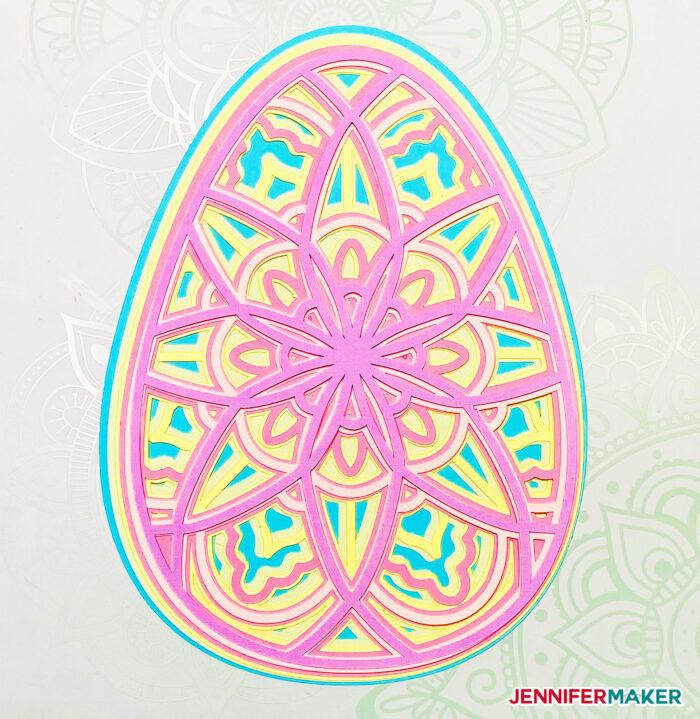 Let me show you how easy it is make 3D layered Easter Eggs! This post contains some affiliate links for your convenience (which means if you make a purchase after clicking a link I will earn a small commission but it won't cost you a penny more)! Read my full disclosure policy.
Materials to Make a 3D Layered Easter Eggs
These 3D layered Easter Eggs are SO much fun to make! Once you start, you may not want to stop. And the good news is that I know of two more Easter Eggs designs that are free for you to download and make.
If you like Easter Eggs, here's another fun design at my friend Jennifer's blog at WellCraftedStudio.com — here's what her 3D Easter Egg looks like: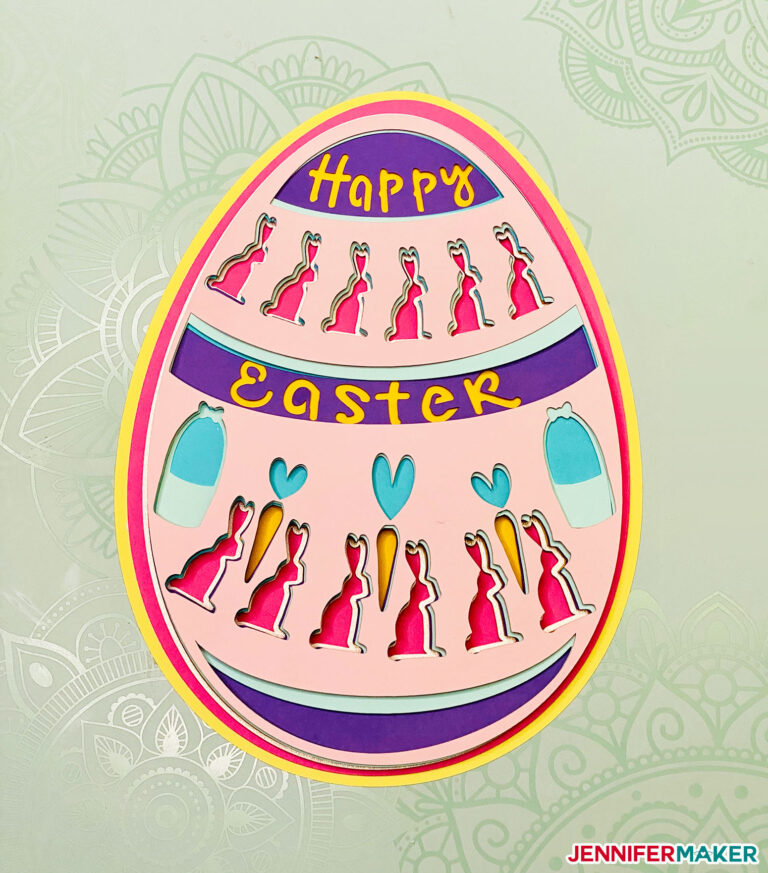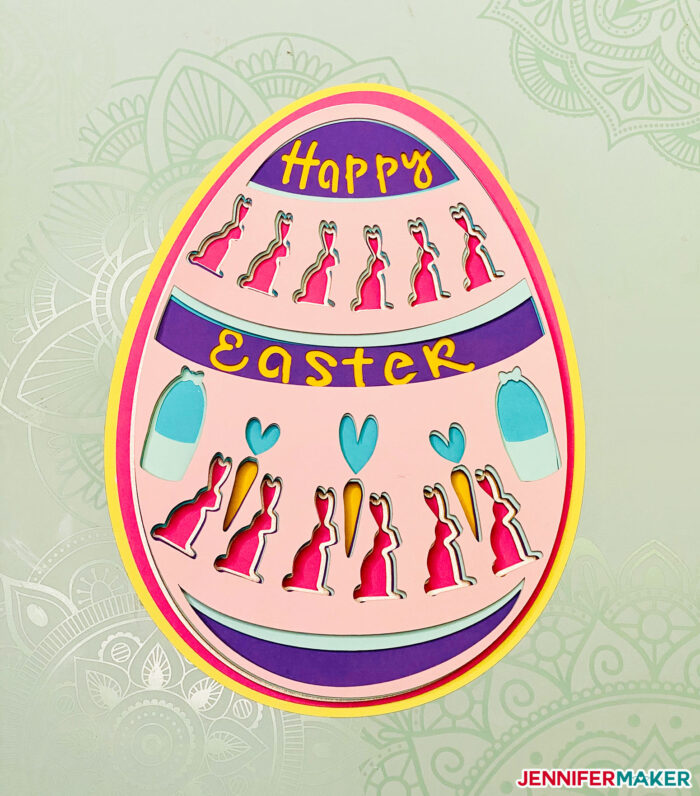 Find Jennifer's Easter Egg at her blog!
Get my free SVG files to make your own 3D multi-layered Easter Egg in mandala and floral designs!
I'd love to see YOUR 3D multi-layered Easter Eggs in all the pretty spring colors! Please share a photo in our Facebook group or tag me on social media with #jennifermaker.
This project is a part of our MAKE IT EASY Craftalong Challenge with fun and EASY projects you can do to learn how to use your Cricut! You can share your photos in our daily challenge theme thread here!
Love,