Make an easy DIY pet gate or baby gate that is both pretty and functional! This extra-wide, extra-tall freestanding security gate can be custom made to fit your space.
We just adopted a new puppy! And the night before she came home, we realized we needed to puppy-proof our living room. Unfortunately, our living room has two very wide openings, so off-the-shelf pet gates were going to be pricey. So instead we came up with an easy and inexpensive DIY pet gate to make our living room safe for our new dog. And — speaking as a mom — this solution would make a great DIY baby gate, too!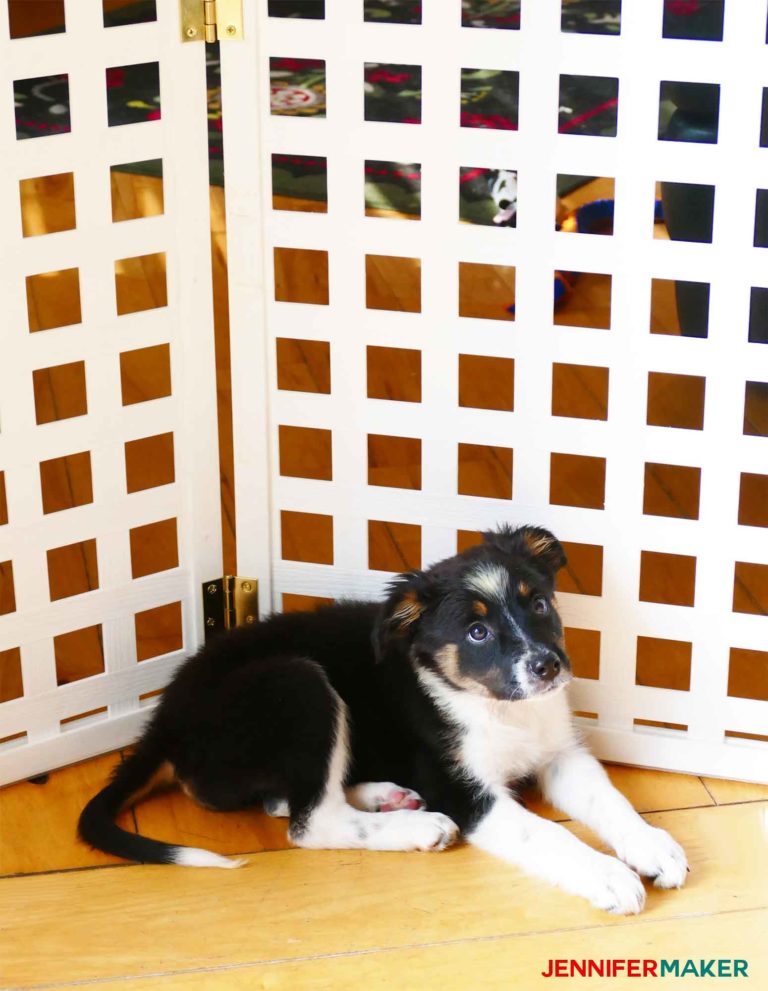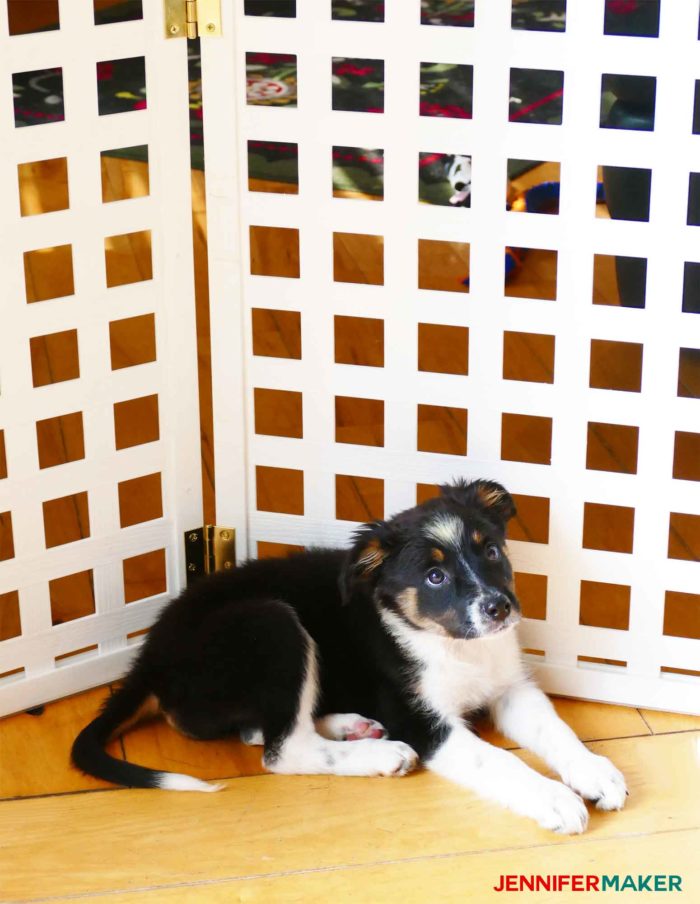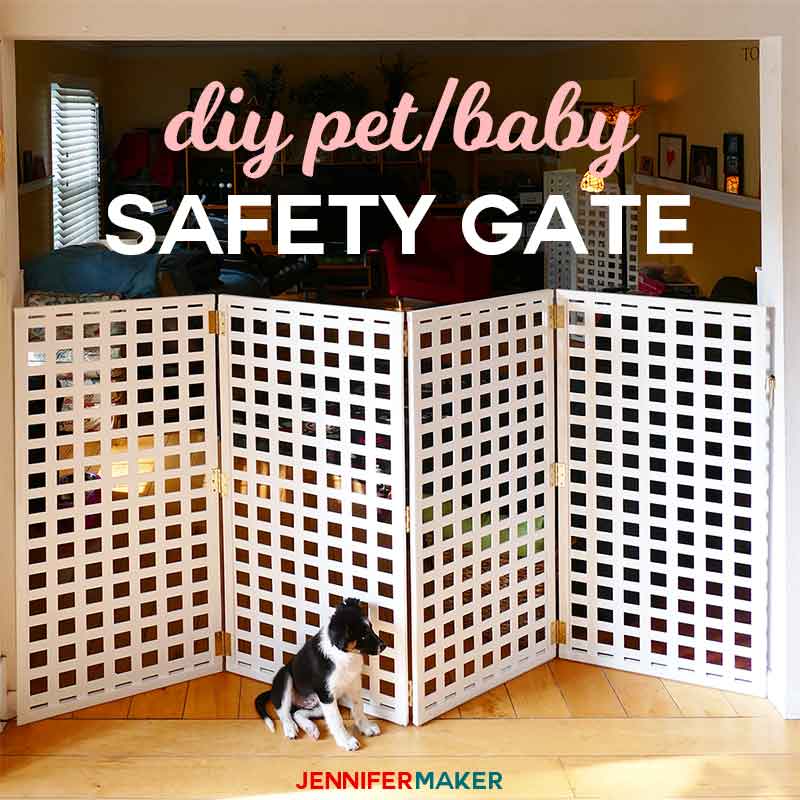 The thing I love about our DIY safety gate is how versatile it is! It is freestanding, so it can go nearly anywhere. But to make it more stable for little ones or jumpy pets, you can still attach it to the walls on either side. And it's pretty easy to just swing one side open to walk through, too!
Best of all, this gate can be folded up neatly to one side, or completely out of the way, when you're not using it. This is precisely what we needed as this gate will be used periodically, not all the time. We wanted to be able to completely remove it when it wasn't needed.
Also, if you need to keep cats in a room, this DIY pet gate works for that, too! Our safety gate is 48″ tall, which is probably tall enough to keep most cats from jumping over. But you could make this gate up to 8 feet tall which will definitely keep cats out!
I also love the white trellis pattern, as it goes well with our living room's white moulding. It's a classy, clean look! And we're using plastic trellises rather than wood so you don't have to worry about splinters.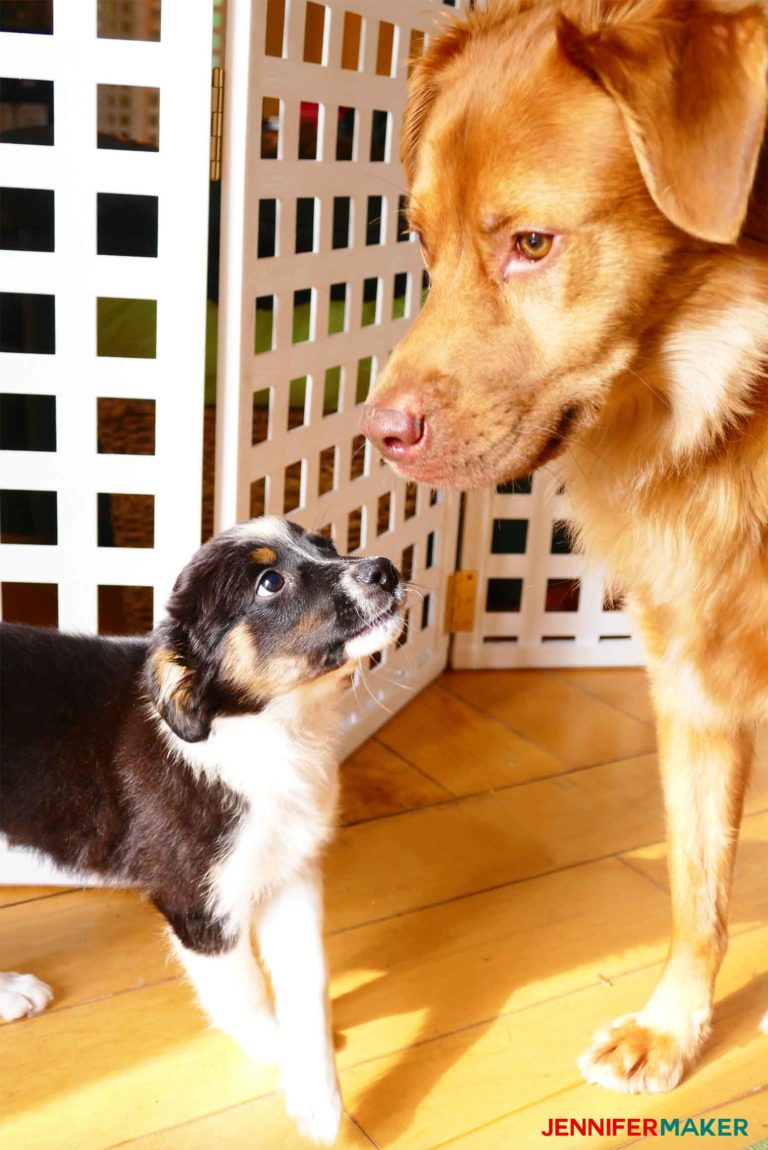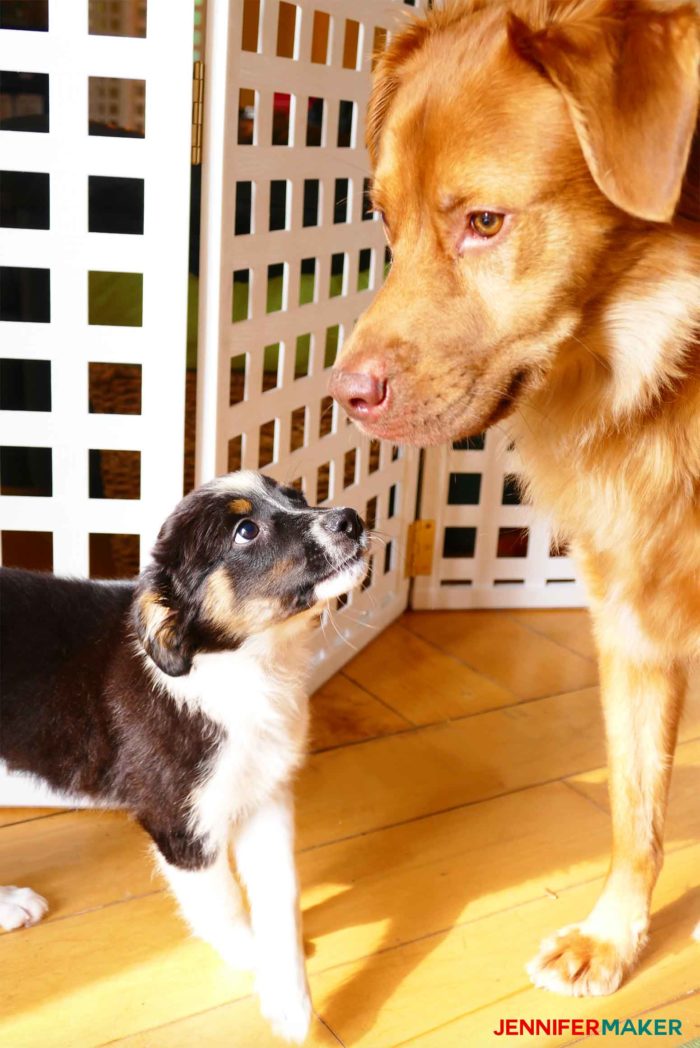 Best of all, we were able to make this in one evening so we were ready for our new puppy the next morning!
I'm going to show you how to build this diy baby/pet gate in this tutorial! This post contains some affiliate links for your convenience (which means if you make a purchase after clicking a link I will earn a small commission but it won't cost you a penny more)! Read my full disclosure policy.
Materials and Tools for the DIY Baby Gate / Pet Gate
How to Build a DIY Baby Gate/Pet Gate
First, measure the opening you need to secure. Our space was 82″ wide (so about 7 feet wide). It's important that your DIY safety gate be longer than your space so it can be freestanding (as it needs to be slightly folded to be stable). Our DIY safety gate is over 8 feet wide, so it works perfectly in a 7 foot wide opening.
Buy your supplies—we got everything from our local home improvement store (Lowe's). The materials are all linked above to help you locate them! Note that the lattice panel might be tough to fit in a small car, but it will bend and roll if necessary.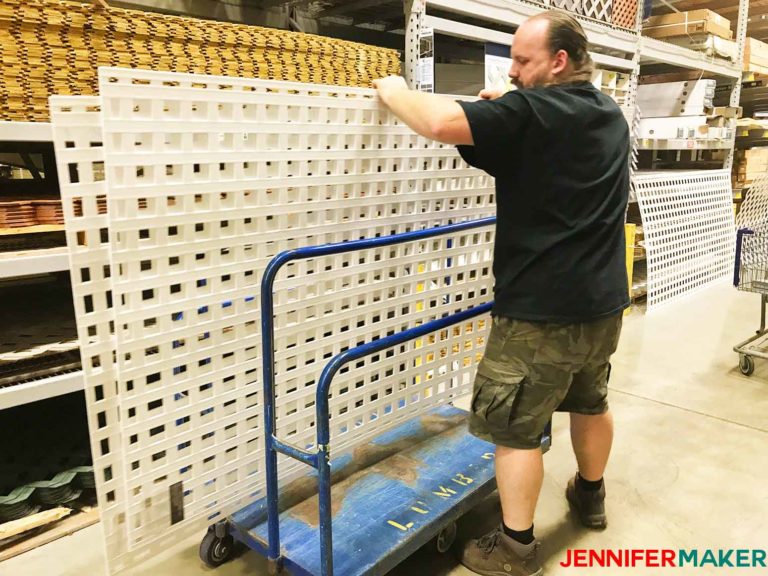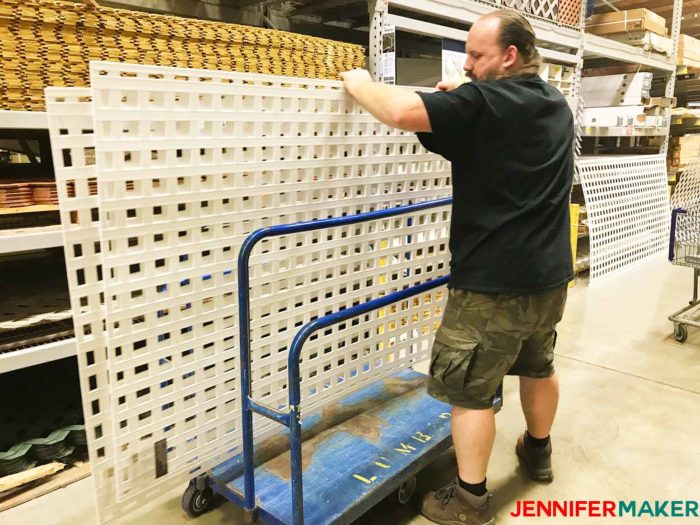 Next, cut your lattice panel into four sections, each 4′ high by 2′ wide. Then trim the long edges so that they are all flush (no little sections sticking out)—this will make it easier to put the lattice caps on and make them sturdier.
Also, cut your lattice caps into eight 46.5″ sections and eight 22.5″ sections.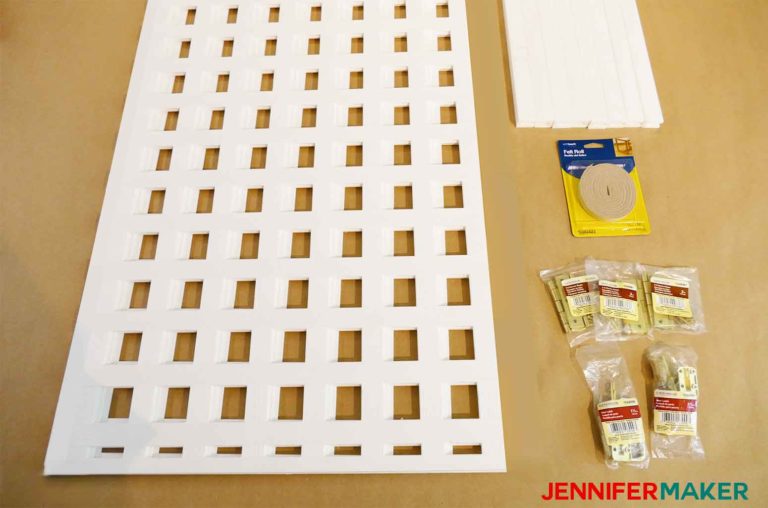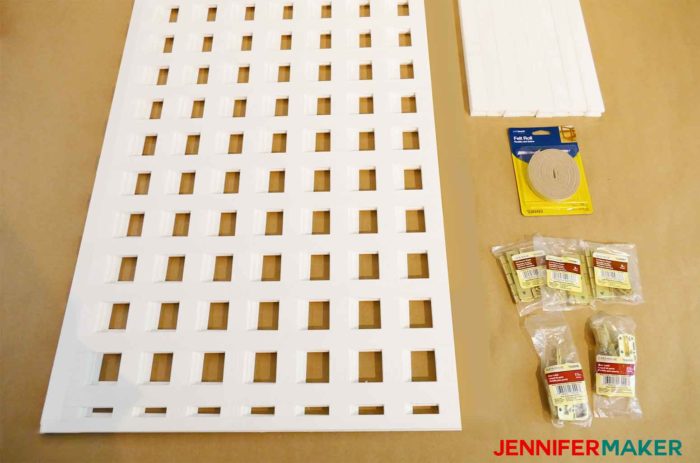 Now. put your caps on your lattice sections and screw them in multiple places to keep them secured on your DIY safety gate.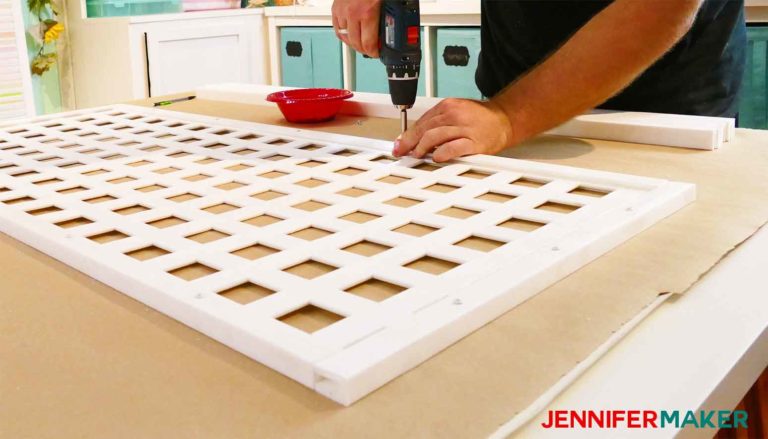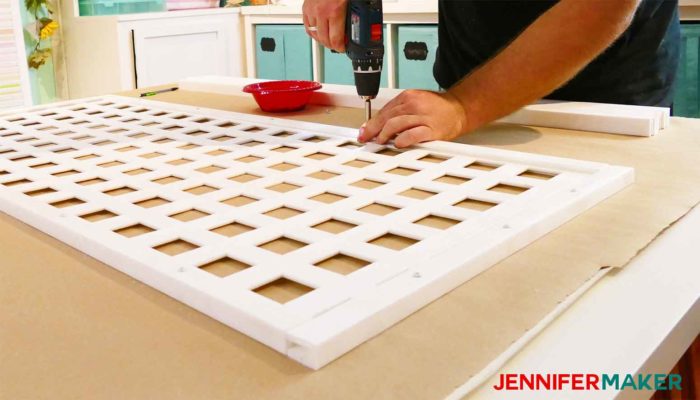 If you have wood floors like me, you'll want to protect them by putting a line of sticky felt padding along each bottom edge.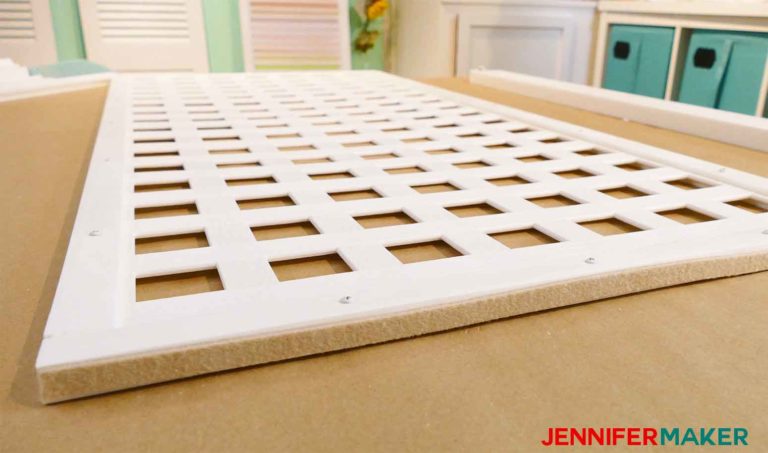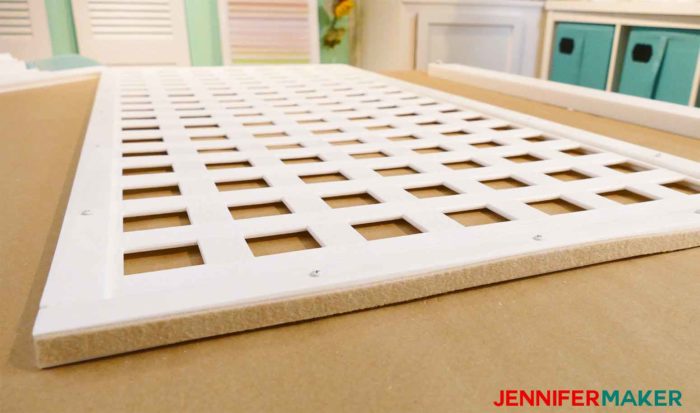 Once all panels are edged, it's time to connect them together with hinges. We used three hinges between two panels to make sure it was super sturdy and steady. Leave enough space in between the panels when you're screwing the hinges on to allow it to fold completely. We also recommend you put the hinges more towards the center rather at the very top and very bottom—spacing the hinges evenly along the edge will make your DIY safety gate sturdier.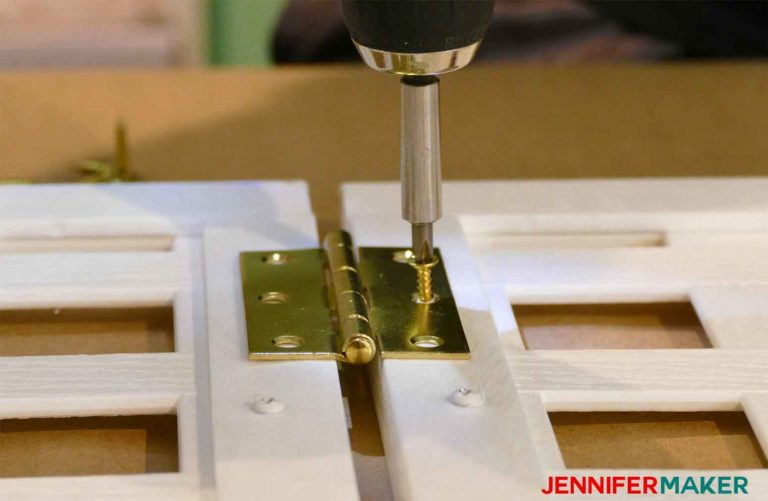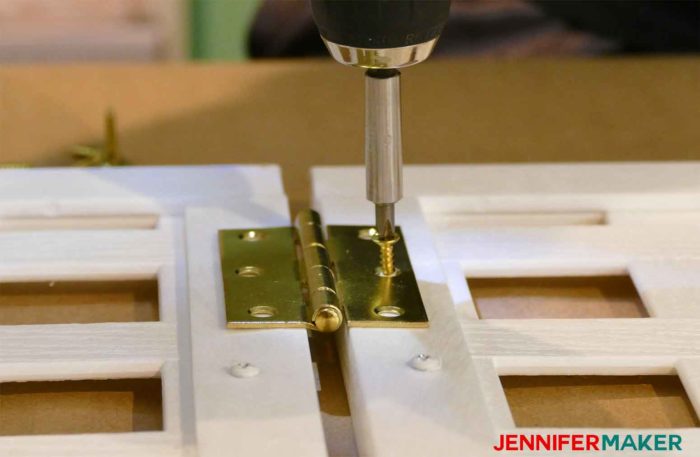 Tip #1: Keep the sides of the panels that show the screws all on one side for consistency.
Tip #2: If you are using four panels as we did, make sure your center set of hinges are on the opposite side of the safety gate than the other two. This will allow it to fold up neatly!
Finally, if you want to attach your DIY baby gate or pet gate to the wall so it is more secure (a must with babies/toddlers), screw in a sliding door latch panel to either side of the gate. Then attach the bolt side of the sliding door latch to the wall. The higher up you put the latch, the more secure it will be (and easier for you to reach/harder for little hands and paws to reach).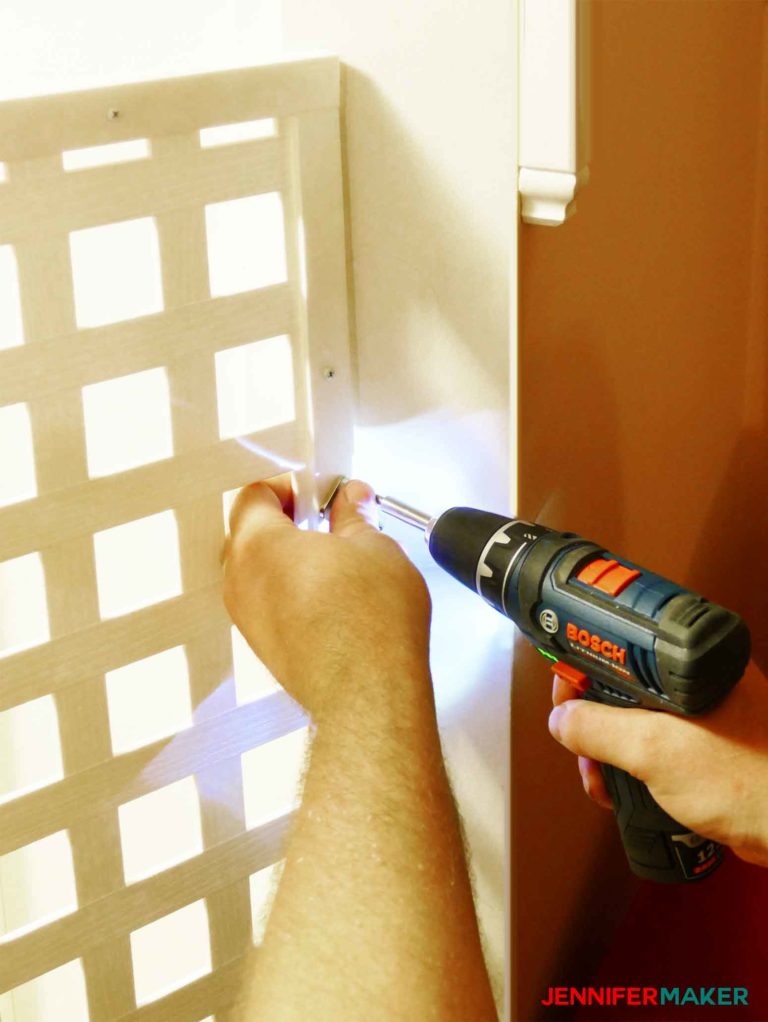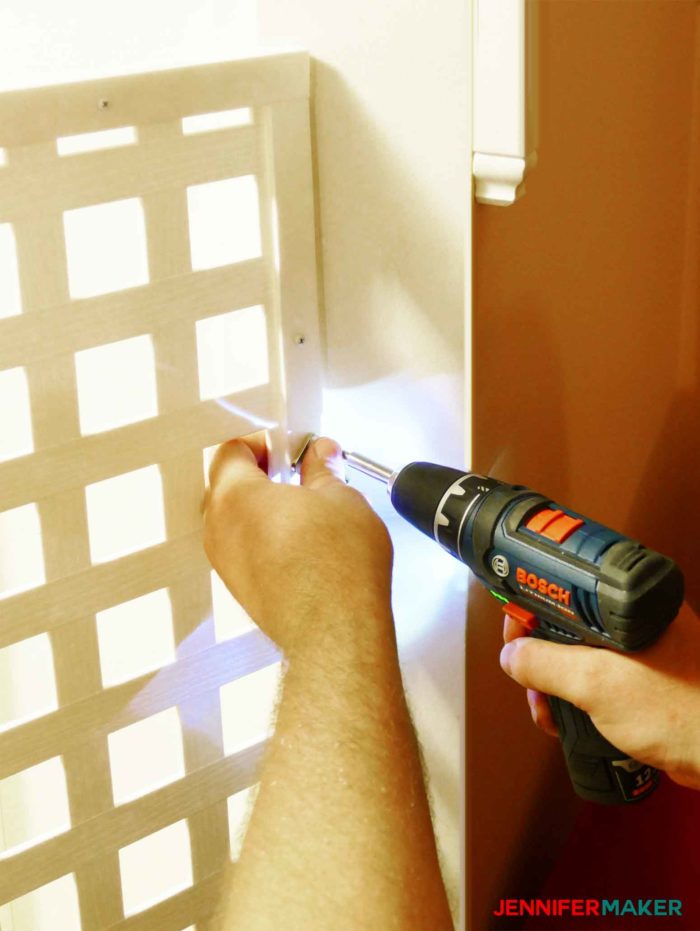 Now just unfold your DIY safety gate in your space and secure it to the wall with your latches.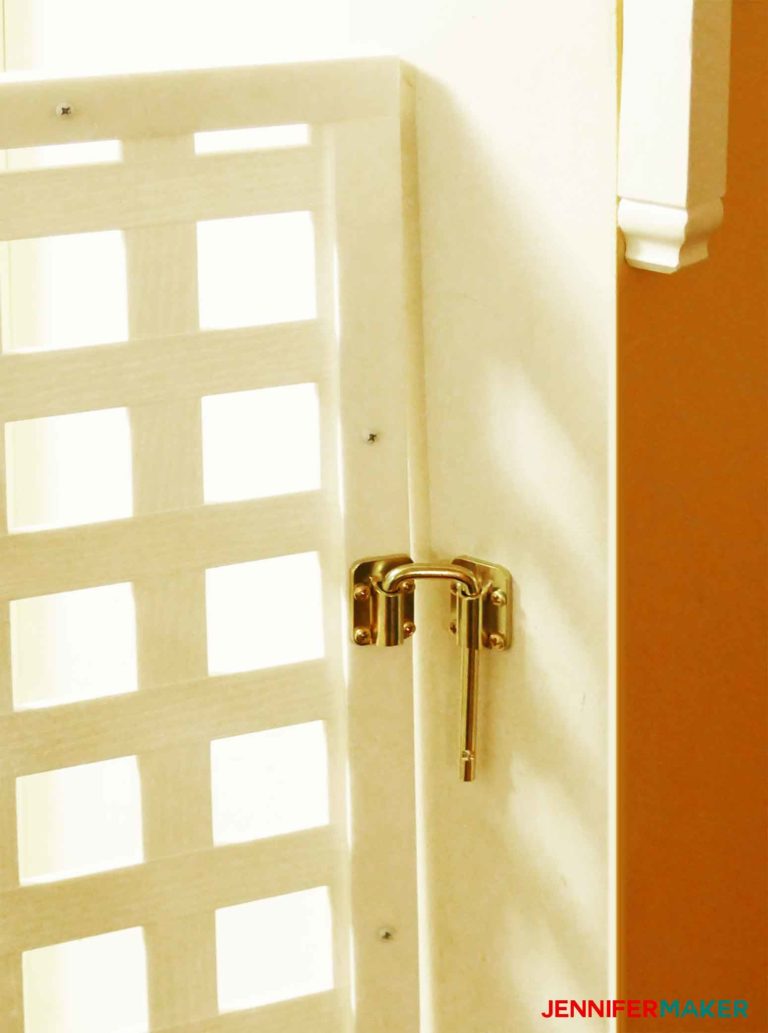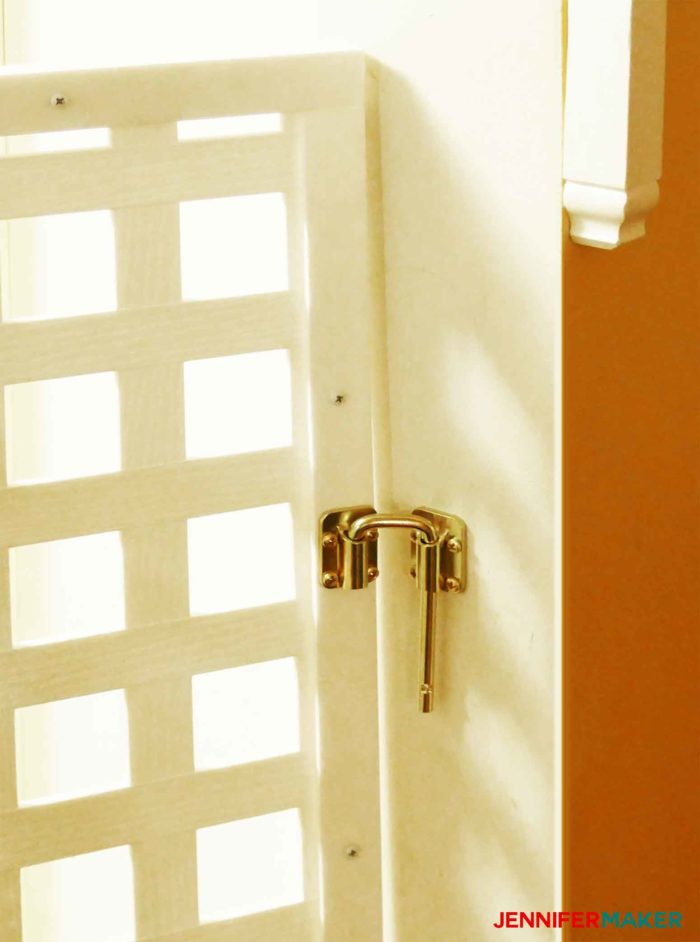 When you want to walk through your gate, just unlatch it and swing one side open. Because it is freestanding, this is super easy! You can't do this with those annoying pressure-mounted baby gates!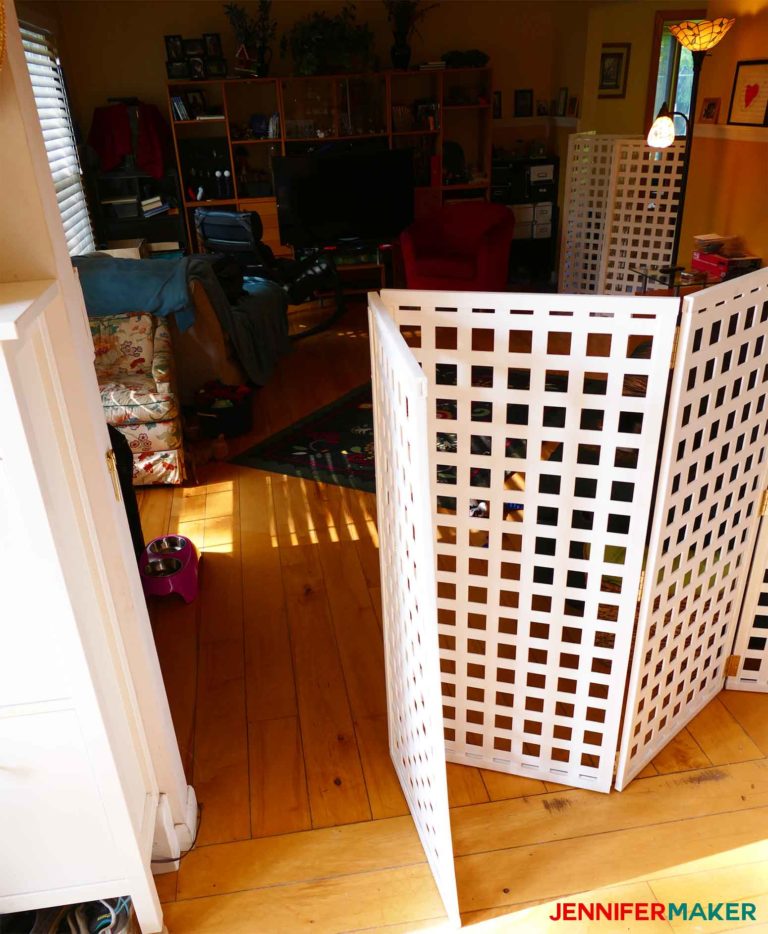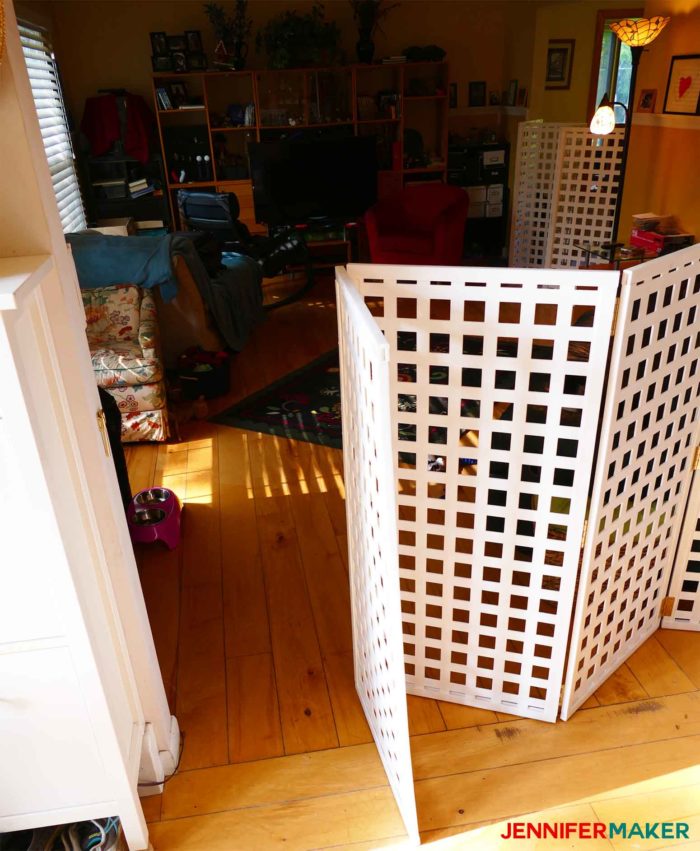 And when you don't need this safety gate at all, just fold it up and set it aside for free and easy access to your space.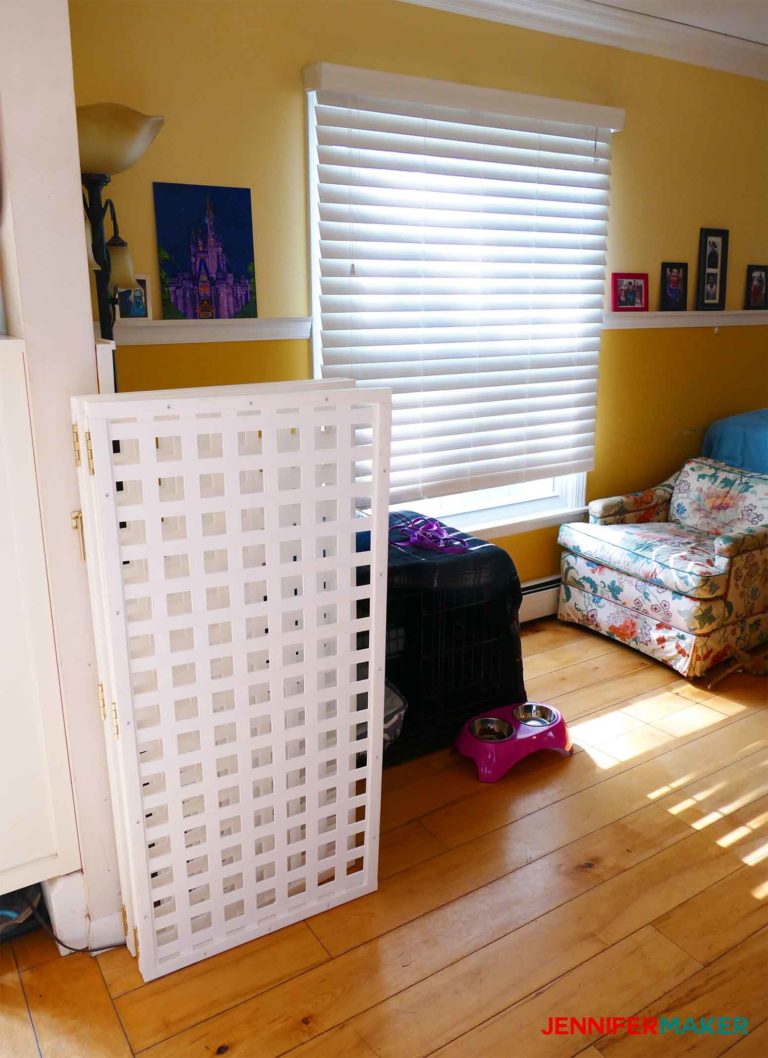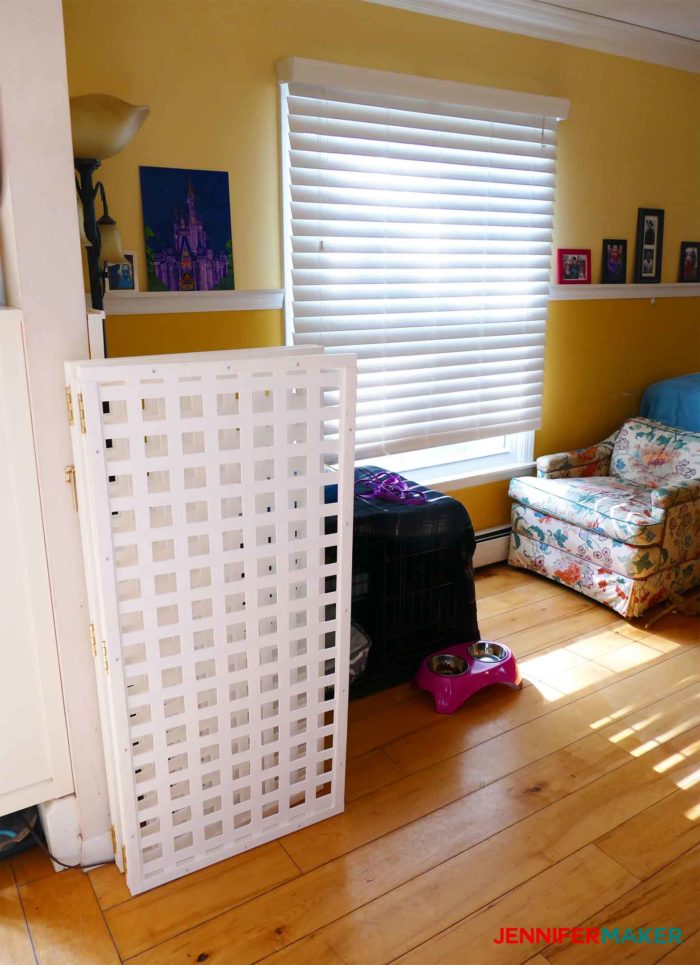 This extra-wide and extra-tall DIY safety gate cost us just $130 to make an over 8-foot-long 4-panel freestanding gate. You could also make two 2-panel 48″ gates for this same price. Here's what each item cost:
Plastic Lattice 4′ x 8′ panel = $31.97
Lattice caps x 6 = $44.28
3″ Hinges x 9 = $30.42
Latches x 2 = $14
Felt Roll = $10
Note: We made two of these DIY pet gates, as we have two entrances into our living room.
I'd love to see your pet gates! If you make one, please share a photo in our Facebook group or tag me on social media with #jennifermaker.
Love,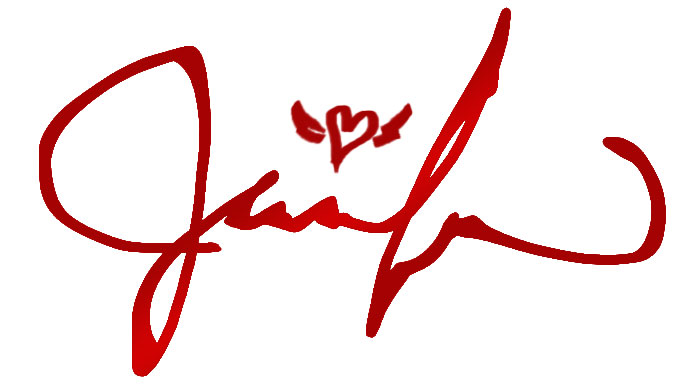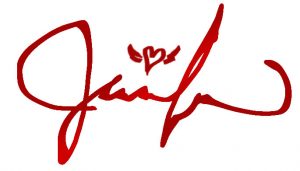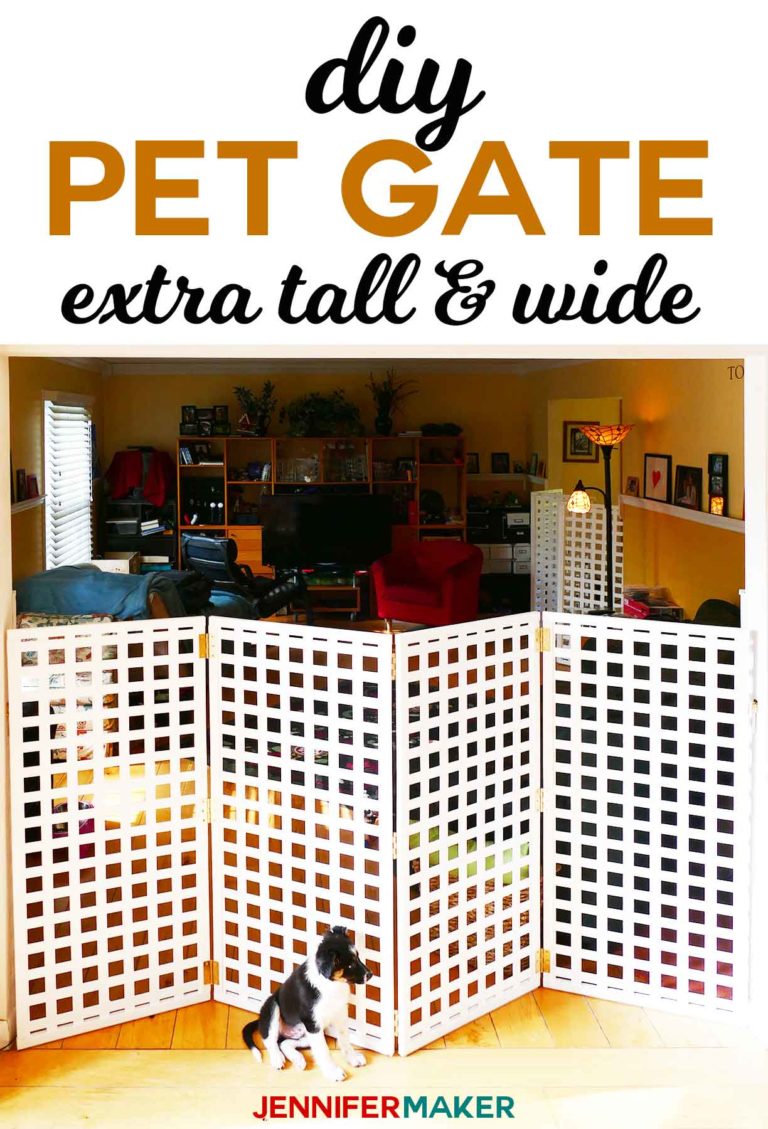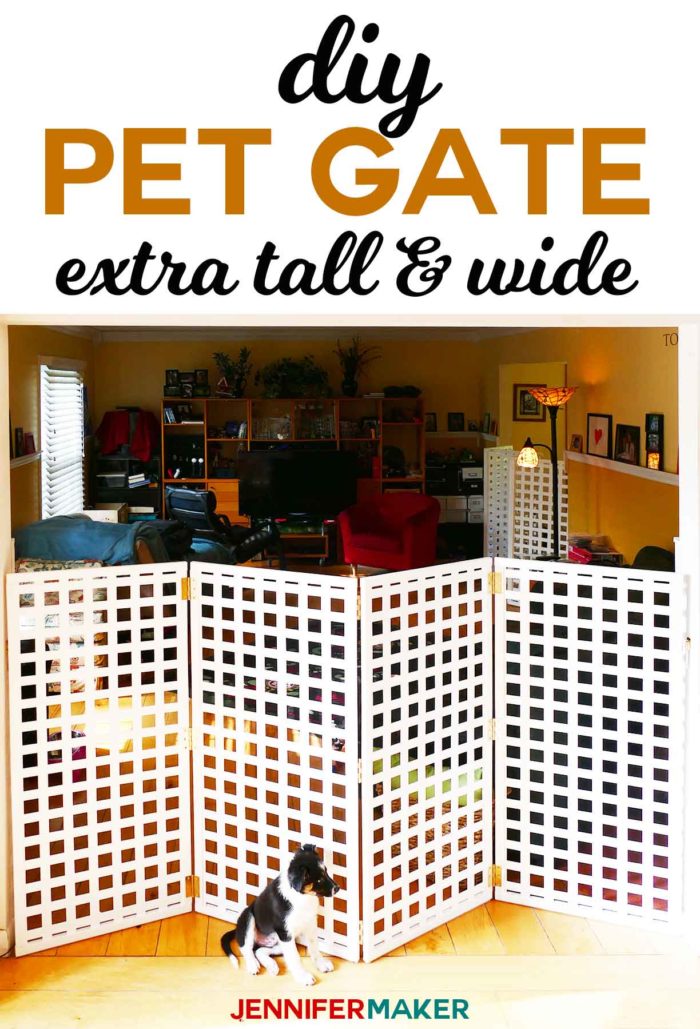 Make this freestanding DIY pet gate / baby gate for a custom space that is extra tall and extra wide!