In my continuing series on simple DIY christmas gifts, we come to a simple project with big heart — the DIY hand warmers. These little sachets of love can be warmed up and put in pockets to keep your hands warm on chilly days. The DIY hand warmers are stuffed with rice and lavender, so you can re-use them over and over… and smell good doing it.
Before I get into the mechanics of how to make a DIY hand warmer, I want to discuss material choice, method, and safety. Reusable hand warmers get warm by placing them in a microwave for about 30 seconds to one minute. This means that whatever you make your hand warmer out of must be safe for the microwave. This is VERY important. The Internet still remembers the time that Martha Stewart put up a hand warmer tutorial online which called for pie weights. Alas, when crafters tried it, some of their hand warmers caught on fire! So my DIY hand warmers tutorial calls for 100% natural ingredients that will not catch on fire, smolder, or melt if put in the microwave for a minute. This is also why my DIY hand warmers are sewn — any adhesive that will keep fibers together is likely to be toxic when heated in a microwave.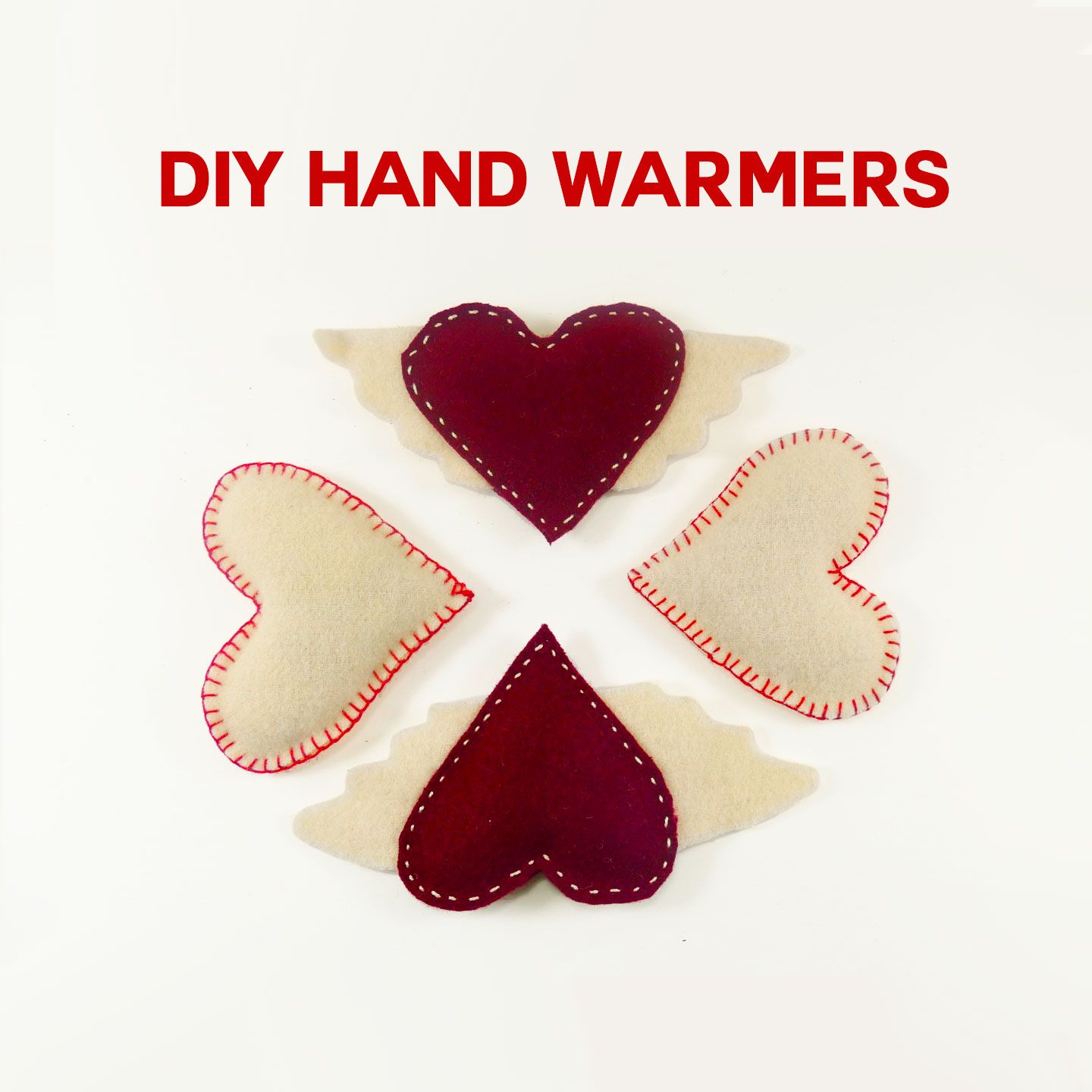 DIY Hand Warmers Materials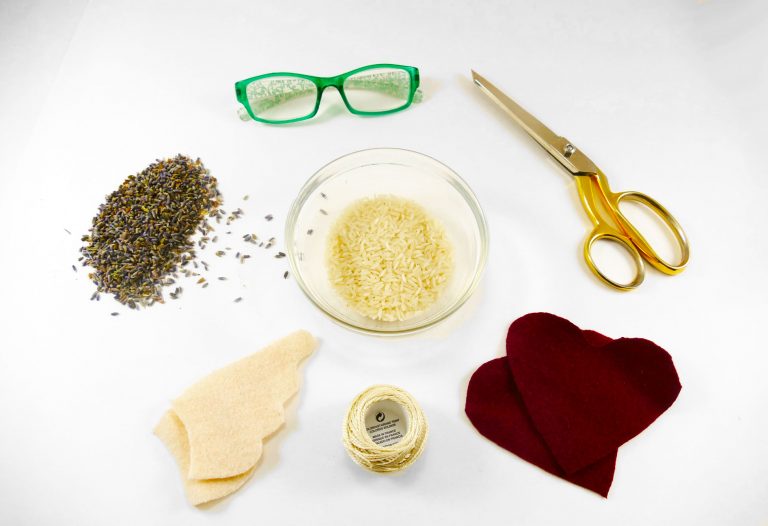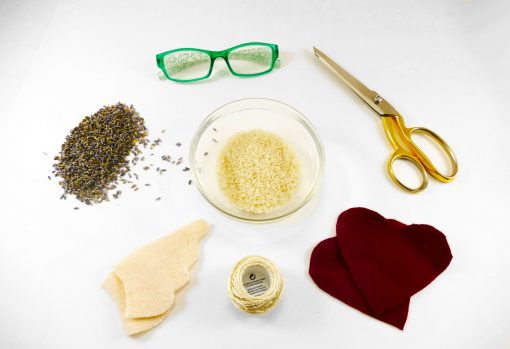 This post contains some affiliate links for your convenience (which means if you make a purchase after clicking a link I will earn a small commission which helps keep my blog up and running but it won't cost you a penny more)! Click here to read my full disclosure policy.
* Other options include: 100% wool or boiled wool, an old 100% wool sweater you've washed until it felted, 100% cotton or linen (but you'll need to cut the edges with pinking shears to keep it from fraying),
Avoid: Any non-natural fiber, such as fleece — these synthetics will MELT!
Should you use rice or flaxseed? Here's the deal — both will work, but flaxseed will work longer. Rice will eventually dehydrate, whereas flaxseed (which has oil in it) will continue to work. That said, most of us have rice, not flaxseed. I chose to use rice for this reason, plus I like the smell better. It's a good idea to put a moist paper towel or even just a mug of water in the microwave when you heat up a rice-based hand warmer as that will help the dry rice.
DIY Hand Warmers Step-by-Step Tutorial
Step 1: Pour your rice/flaxseed in a bowl and mix it with dried lavender, if you choose to use it. You won't need much — about 1/4 cup per hand warmer. Microwave it for a minute to kill any living organisms that could be lurking in there and potentially foul up your pretty hand warmer.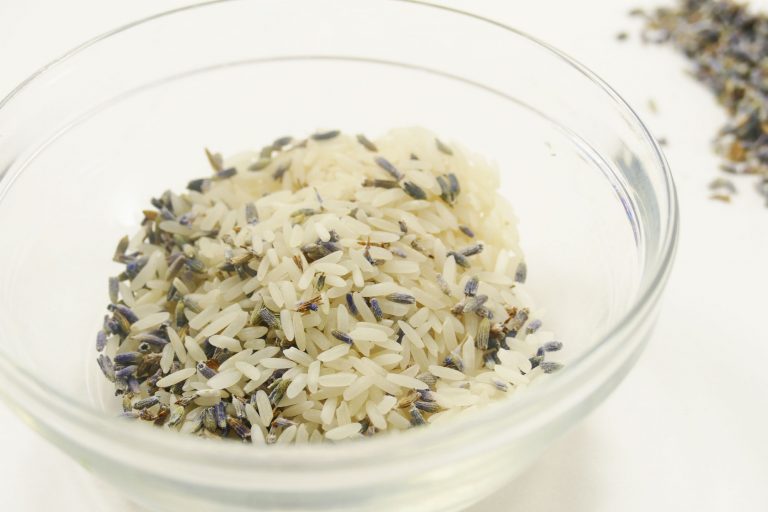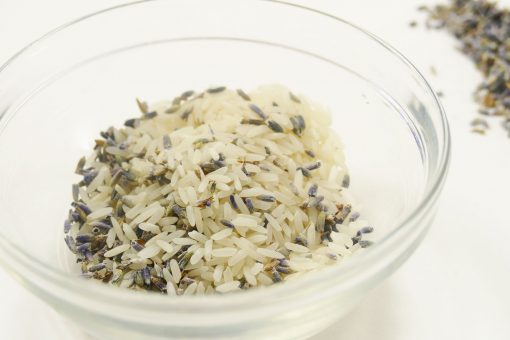 Step 2: Cut out the shape you desire from your material. You need two shapes that match — a front and a back. I made a heart, and a winged heart, but you could also make rectangles, squares, circles, and even hand shapes. (Note: The wings in my heat are sandwiched between the front and back heart, and are just one layer.) Pin together.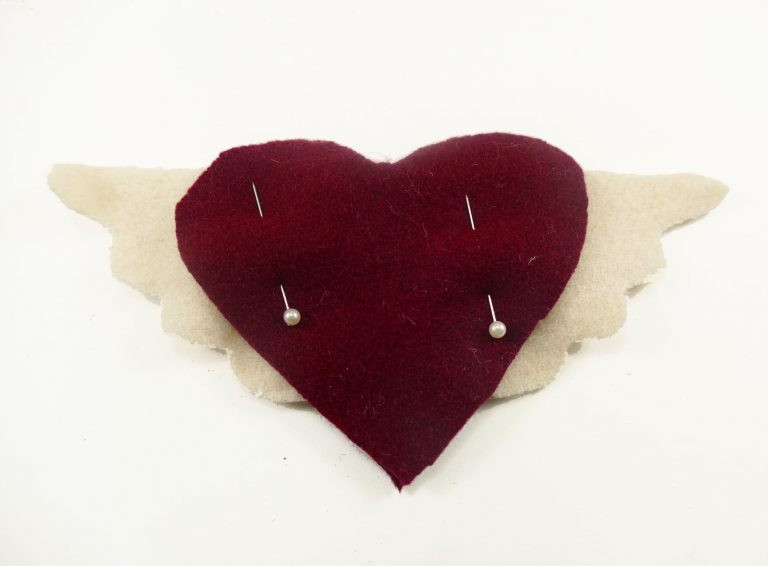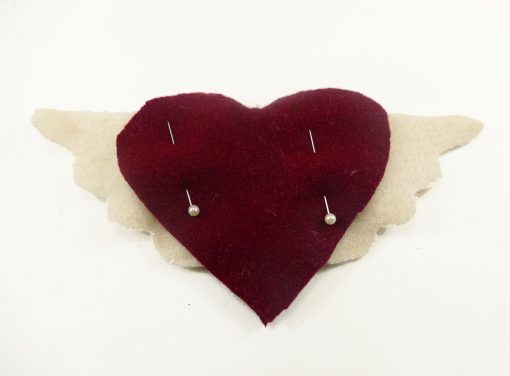 Step 3: Cut off a piece of floss about one yard long and thread your needle with it (single thread, not double thread). Tie a knot in the end.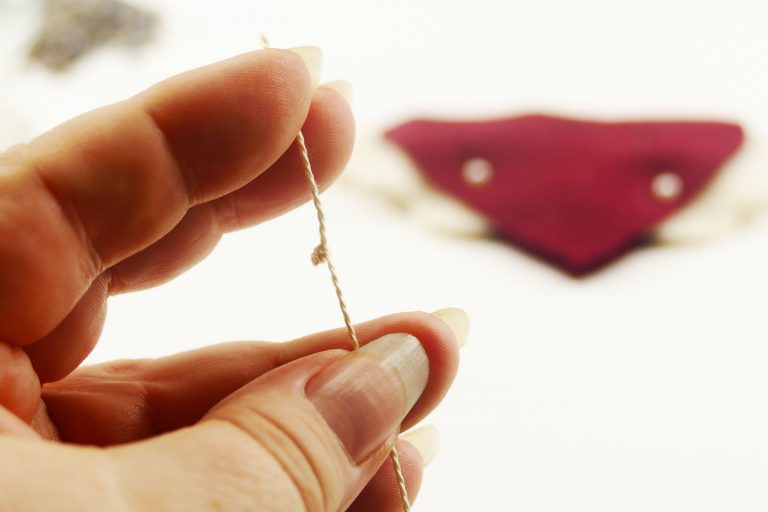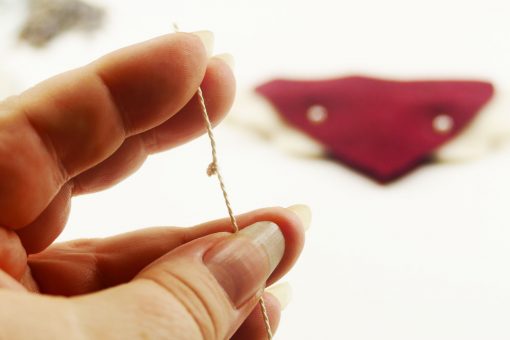 Step 4: Put the two pieces of material together, insides in. Begin by stitching in one corner, about 1/4 inch in. Stitch through just one piece of material initially, from back to front, so your knot is on the inside.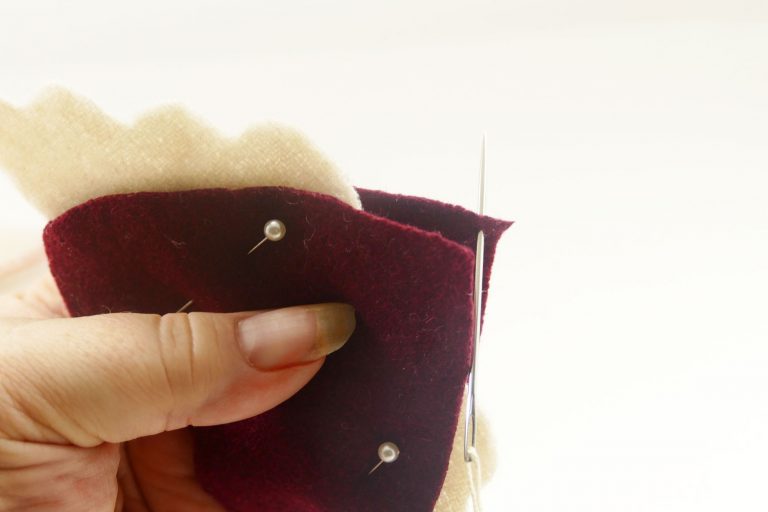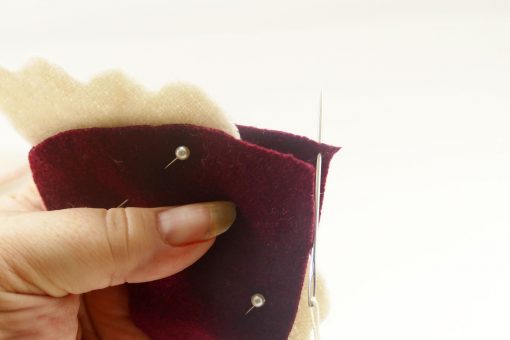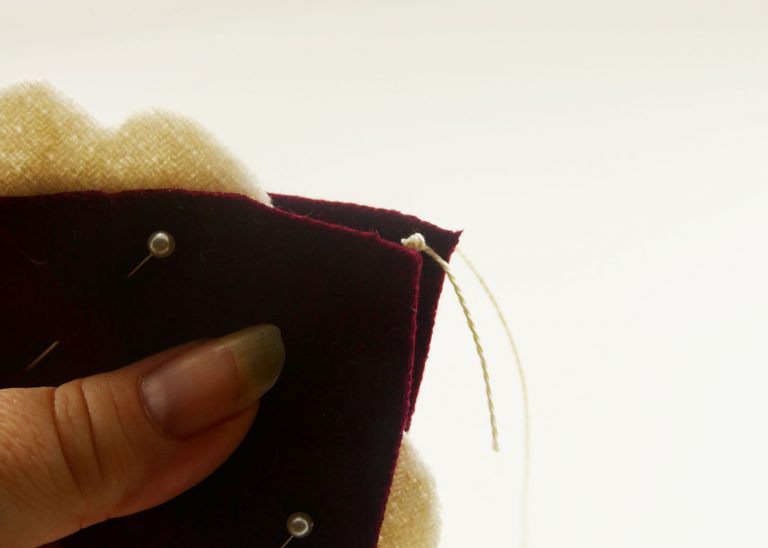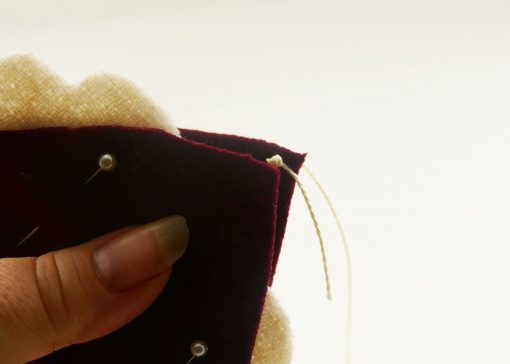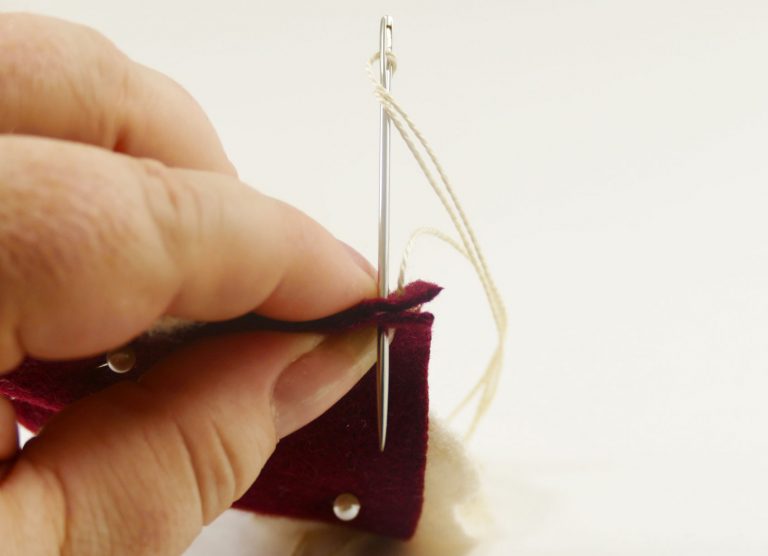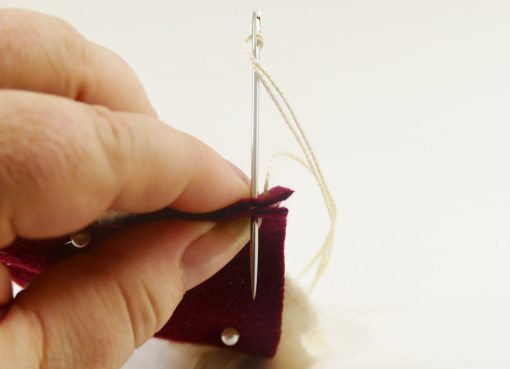 Step 5: Continue stitching around the perimeter of your material, stopping when you get an inch from the place you began. I used two different stitches on mine — the white heart has a blanket stitch and the red winged heart is a running stitch. Remove your pins.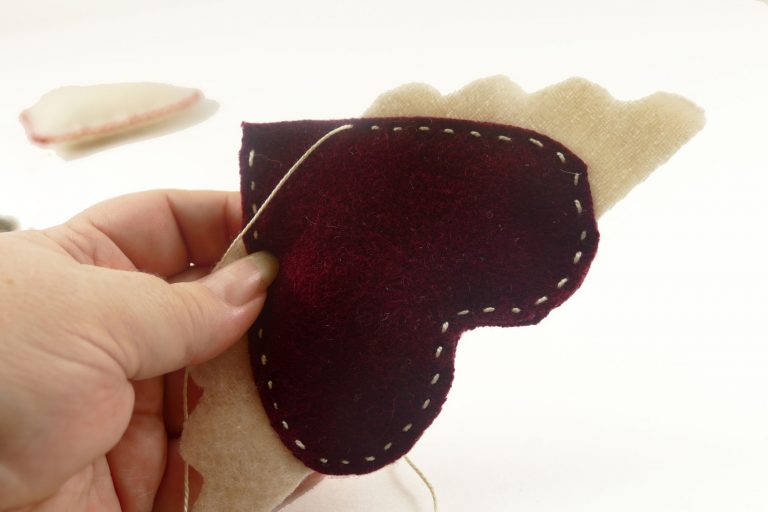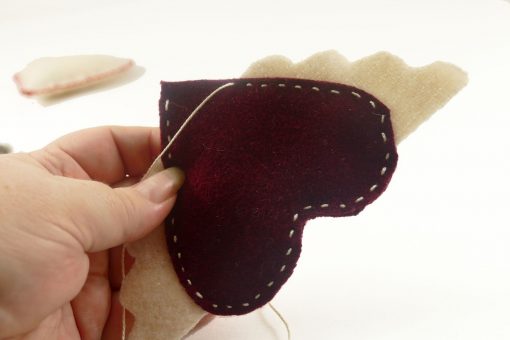 Step 6: Fill the inside of the pouch you've made with your rice/flaxseed/lavender mixture. You may find it easier to create a small paper funnel.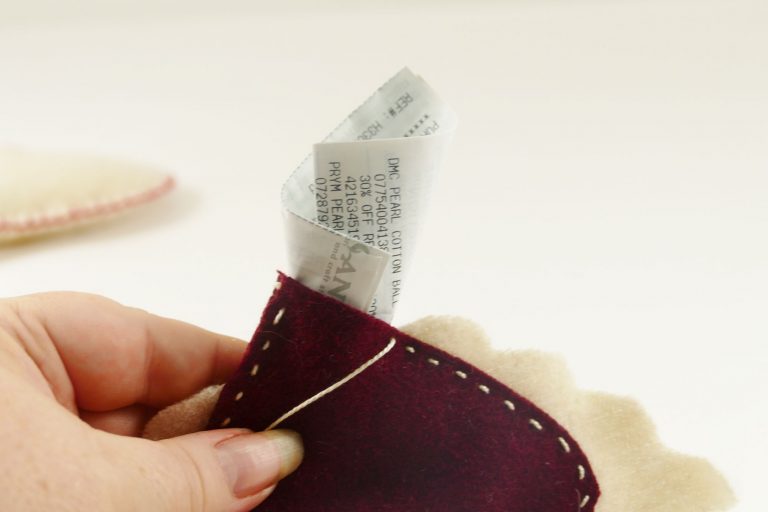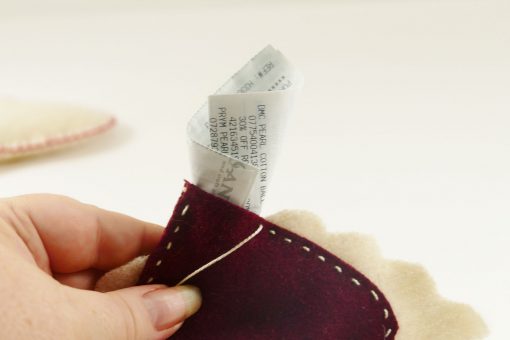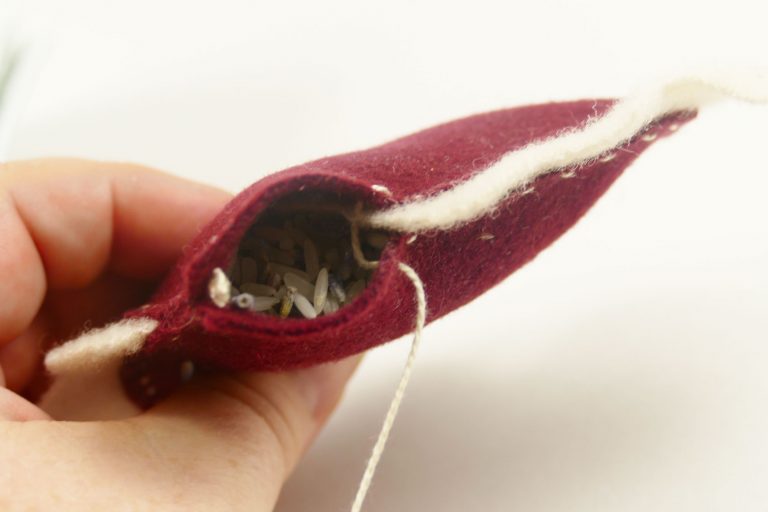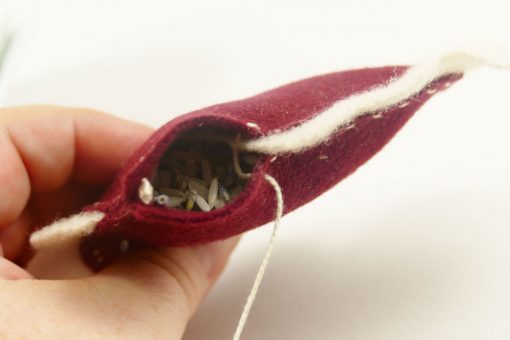 Step 7: Once filled, continue stitching until the hand warmer is closed. Double knot at the end.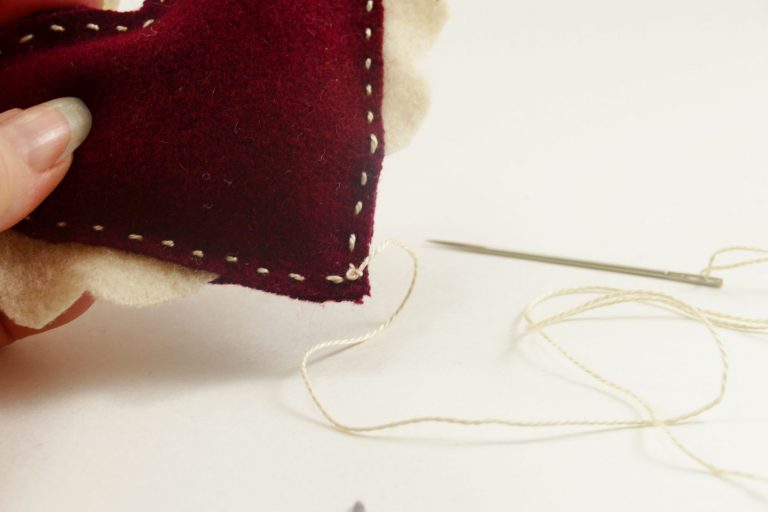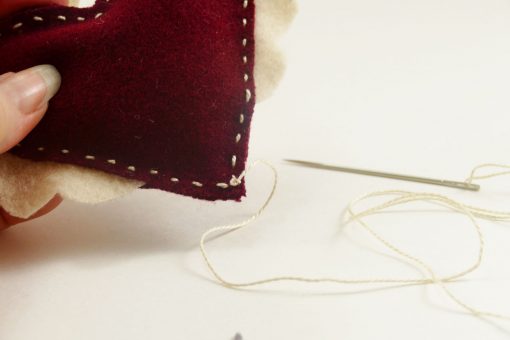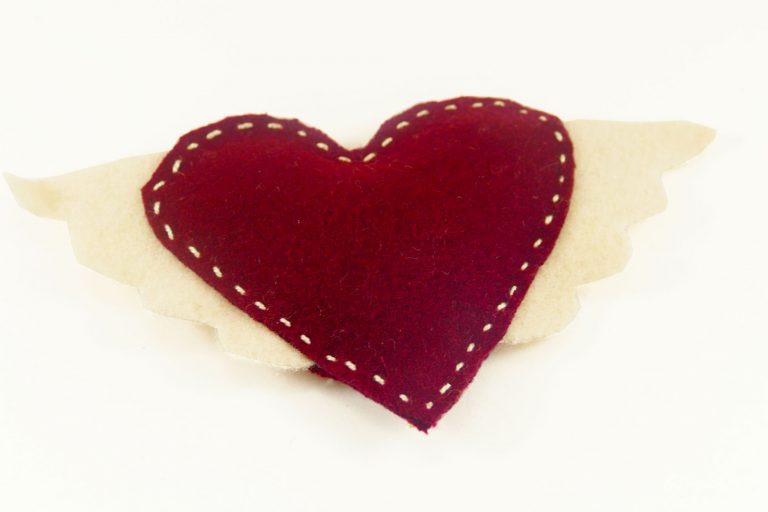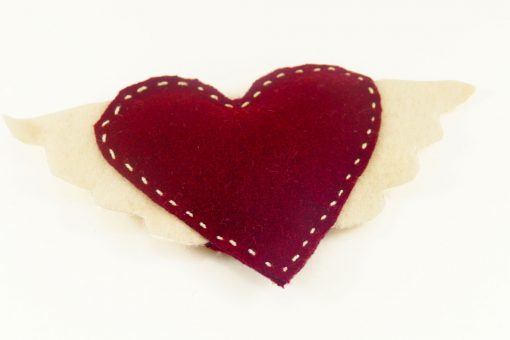 Step 8: To use, place in microwave for 30 seconds to one minute (be sure the pins are removed first). Be careful when picking it up, as it will be quite warm.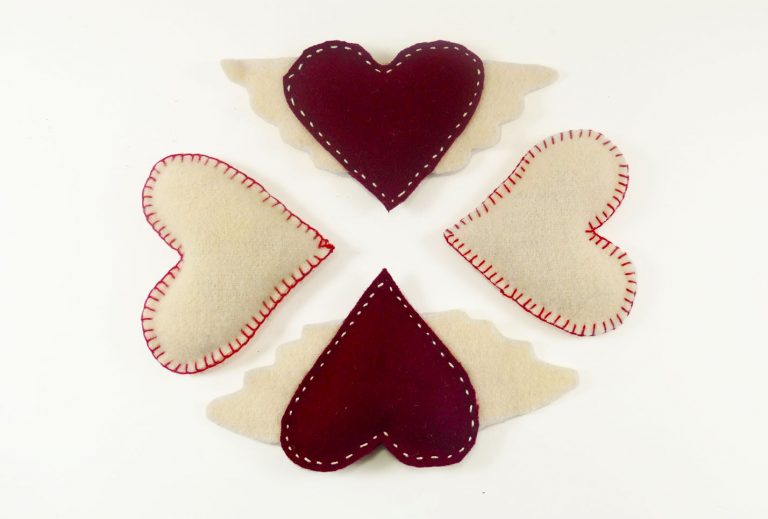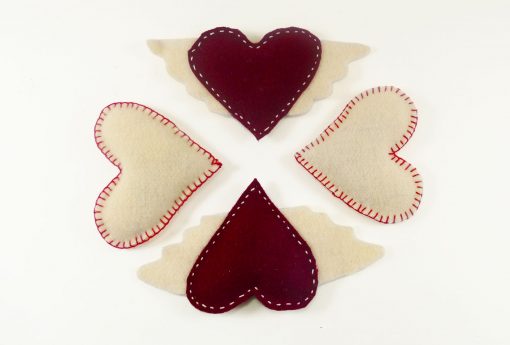 DIY Hand Warmers Tips
If you're not sure if your fabric is 100% natural fibers, try a burn test.
Keep your stitches no more than 1/4″ apart to keep rice/flax/lavender from spilling out.
It took me about 15-20 minutes to stitch each hand warmer.
You can also machine stitch these if you prefer. Just be sure to use cotton or linen thread, not synthetic (which is what most thread is). I just liked the hand stitched look and it really didn't take all that long to do.
Do not heat longer than 1 minute, or you will burn the rice/flax. And your hand warmer will smell liked it's been burned — no fun!
You can put these in your boots to keep your toes warm, too!
I hear barley is another option for filling these hand warmers, but I haven't personally tried it.
Love,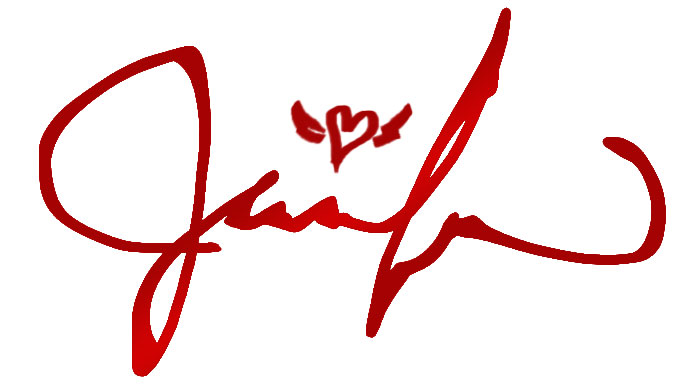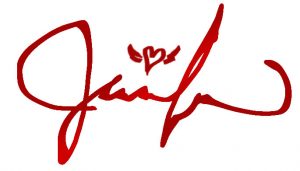 P.S. Check out my other fun DIY gift tutorials to help you make wonderful homemade and inexpensive gifts for the holidays this year! I currently have tutorials on DIY teacup candles, DIY candy cane spoons for coffee/hot cocoa, DIY Sharpie mugs, DIY bath bombs, and DIY beeswax ornaments!